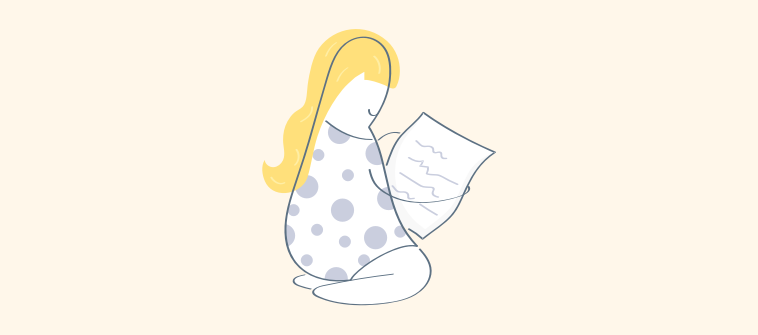 According to an award-winning sales training and sales optimization company:
Companies using eLearning see an increase in revenue per employee of 26%

eLearning increases the retention rate by up to 60%

With gamified online learning, learners scored 15% higher than traditional methods

eLearning covers up to 5x the course of instructor-led training in the same amount of time
Numbers don't lie.
Significant benefits of eLearning like these are persuading educational institutions as well as companies to adopt eLearning at an increasing pace.
Gone are the days when education was limited to in-person instructions, home assignments, paper-based exams, the use of hard course materials, and classic pedagogy.
Enter the 21st century.
E-Learning is changing the rules of the game in training and learning.
In this blog post, we look at the top 11 benefits of eLearning for businesses and education.
Let's start with the basics.
Watch: What Is an eLearning Course Authoring Tool?
What Is eLearning?
"Online learning is not the next big thing; it is the NOW big thing." – Donna Abernathy, educational author
For those who aren't familiar with the term, eLearning is a formalized system of learning that takes place over the Internet. Sometimes, it is also referred to as online learning, web-based learning, or computer-based learning.
eLearning makes use of electronic devices, including computers, laptops, tablets, and smartphones, to conduct training or online classroom sessions. An offshoot of rapid development in information and communications technology (ICT), eLearning brings education and training to the doorsteps of learners.
This is a great way to learn anything, anytime, anywhere.
Think about some sort of online content that you may have consumed from a website or YouTube recently. It can change the way you look at learning.
With the advent of eLearning, the demand for online courses is also on the rise. Instructors are creating virtual learning environments and adding courses. Learners, on their part, can simply access them by logging in remotely.
eLearning is that easy and convenient.
Why eLearning Is in Demand
There are several reasons for it.
There is a growing demand for technology-enabled online learning solutions. The eLearning market worldwide is forecasted to grow over $370 billion globally by 2026.
This is mainly because of the unmatched flexibility and convenience that these solutions offer to users.
Learners learn more and better with eLearning when you make it engaging and learner-centric.
It is also time and cost-saving as well as environment-friendly.
In the following section, we'll explore all the advantages of online learning in detail.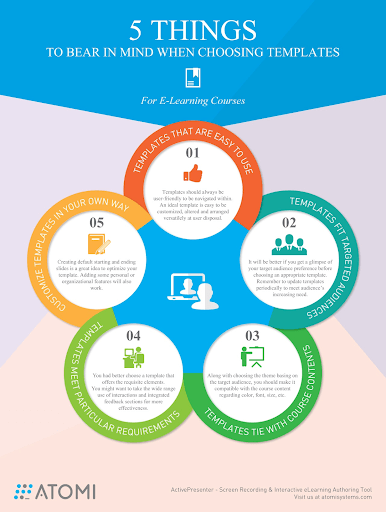 (Source: elearninginfographics.com)
11 Benefits of eLearning
eLearning offers a number of practical benefits to training managers, instructors, teachers, and learners. Here are 11 of them:
1. Anytime, Anywhere Learning
The advancement in educational technology has enabled learners to access and educators to share knowledge and information like never before. One of the major impediments to traditional classroom-based learning is scheduling the class timings so that it works for all learners.
eLearning does away with this, as instructors can easily create online courses and allow learners to access the courses via the Internet 24/7.
Here, a learning management system or LMS proves handy. This tool lets learners join online sessions whenever they want and from wherever they are without upsetting their daily schedules.
Watch: How Florida Auto Dealer School Found an Excellent Alternative to In-Person Training
---
Read: How to Incorporate mLearning to Your Workforce Training
---
2. Interactive Learning Experiences
It has been proven that learners learn best in the midst of their peers. Interactive learning experience or social learning is commonly found in groups and teams. For example, a group of students or employees working on a group project tends to put their minds together and work collaboratively.
Unfortunately, it's impossible to acquire interaction skills simply by watching videos or reading books. It requires the active participation of learners.
Many people hesitate to interact face-to-face, which can be a weakness. eLearning provides a great platform to interact with people and helps them cope with shyness and social anxiety.
3. Better Knowledge Retention
Compared to just 8% to 10% in offline training, eLearning increases knowledge retention rates by up to 60 percent. This is because online learning uses a number of reinforcement techniques, such as gamification, microlearning, and spaced repetition, to help learners learn in the most optimized way.
This maximizes learner retention and leads to better learning outcomes.
Every individual is unique and has different learning capabilities. Some people like to study through reading notes, while some are more comfortable watching videos. Some people are slow learners, while some pick up quite fast. Understanding this is the key to successful learning.
In a traditional learning environment, the instructor gives instructions to everyone at the same pace. However, eLearning allows learners to access study material multiple times.
For example, if a learner is not understanding something, they can revisit it as many times as they need and present their doubts to the instructor. This increases their learning abilities and retention rate.
Some of the effective techniques that help in knowledge retention are:
Microlearning:

Bite-sized videos,

online training

tutorials (how-to articles, stepwise guides), and podcasts

Gamification:

Game mechanics, such as points, levels, timers, badges, and leaderboards

Learner-generated content:

Getting learners to create or regenerate content based on what they've learned in the form of presentations, social media posts, and more so that they can recall the information

Visual summaries:

These can be in the form of graphics, charts (based on data on any topic), infographics, and mind maps
4. Lower Training Costs
Since all the learning happens through the Internet, companies do not have to set up dedicated classrooms to hold training sessions for their employees. Most online training software solutions provide a virtual classroom to organize online employee training.
Similarly, learners don't have to travel to attend a class or training session. This helps them save up on lodging and transportation costs. This may very well be one of the biggest advantages of substituting eLearning for classroom training.
Also, there is no paperwork and other associated expenses, which substantially brings down the learning cost.
5. Caters to People of All Experiences and Ages
Among the advantages of eLearning in education or corporate training, this one is significant. Web-based learning is egalitarian by nature. It is open to people of all ages and experience levels.
Learners can simply access online courses, tests, or video tutorials to learn a new skill or advance their career. There are generally no enrollment deadlines or restrictions on term times.
eLearning materials remain online 24/7 and learners can attend classes or take courses in their free time.
This makes it one of the top advantages of online education and training.
6. Instant Feedback and Results
eLearning software tools provide instructors with features, such as automated grading, advanced reports, learner tracking, online assessment, certification, and many more. These features help instructors expedite the grading and certification process as well as provide detailed and instant feedback to their learners.
This feature is time-saving and extremely important since all learning & development activities, whether in business or educational centers, are outcome-based and ought to be measurable.
Another way e-Learning helps is in getting instant feedback from learners. Some of the best learning management systems available today offer survey tools. Instructors can add survey forms to courses, lessons, and tests to gather feedback from participants, for example, on the quality of the content.
Based on such responses, course creators and instructional designers can work toward improving the eLearning material. All of this can help make teaching more engaging and effective.
7. Up-to-Date Content
Online courses keep changing according to the learning & development trends. Online platforms such as a SaaS LMS make it super easy to update courses. Instructors can import existing content or leverage a library of customizable courses and templates that some vendors provide.
Top eLearning software lets instructors create e-courses by importing web content or using familiar formats or programs such as Word, PowerPoint, and PDF. You can also take full advantage of YouTube videos, blog posts, wikis, or any web pages.
The course content can be easily updated by uploading new ones anytime.
8. Comprehensive Learning
One of the advantages of eLearning systems is that the learning experiences are comprehensive and rich as teachers and trainers can use different teaching aids, to help their learners assimilate and retain information better.
Here's how:
First, eLearning platforms let instructors

upload different kinds of learning materials

, such as infographics, slide-shares, docs, videos, and MP3. This gives learners the freedom to choose what mode of learning suits them best.

Secondly, the software provides many

helpful features, such as the save and resume feature

, which enables learners to set their own pace of learning and assimilate information better.
9. Flexibility
Many learners, especially working professionals or adult learners, have busy schedules. Attending a college or university is simply out of the question with a full-time job on hand. It's very practical for them to enroll themselves in a particular course, either for personal or professional growth.
eLearning can address the needs of this category of learners. Its flexibility enables learners to take classes at any time of the day. This, in turn, helps people who want to focus on both their career and education.
10. Moving With the Times
With the growth of new technologies, such as cloud computing, Web 2.0, and the surge in mobile devices such as smartphones and tablets, eLearning has taken up whole new dimensions. Today, most learners prefer to access information right from their smartphones and through social media sites.
In such a scenario, eLearning software helps instructors keep pace with the changes in technologies. They can create a course that learners can access from their smartphones or other mobile devices with stable Internet connectivity.
Instructors can also engage learners in social learning by sharing courses and tests on Facebook, Twitter, and other social networking sites.
11. Lower Environmental Impact
It is an acknowledged fact that Internet-based learning is eco-friendly and sustainable. Instructors deliver training or education via computers and mobile devices, and there is least or no requirement for paperwork.
No printouts, no notepads, no files, and no folders required. Everything you and your learners need is available in an electronic form. So, say goodbye to papers and welcome learning devices.
---
Read More: Top 6 Trends Driving eLearning
---
6 Types of eLearning Platforms
There are six common eLearning delivery platforms that many online tutors, independent teachers, educational institutions, and corporate trainers rely on to teach or train people.
1. Virtual Classroom Software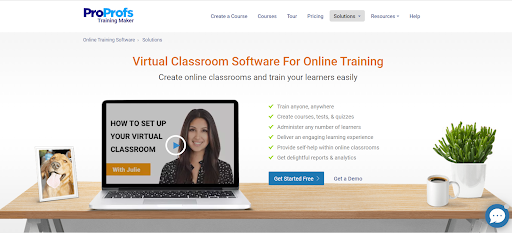 The most popular on the list, virtual classroom software is an online learning environment that you can use to add learners, centrally assign them courses, lessons, and tests, track progress, and view reports – using a single dashboard.
Virtual classrooms are significant because they are built upon the belief that not every learner learns the same thing the same way. Having them sit in a regular classroom for hours on end is not an effective approach for everyone.
A virtual classroom empowers learners to master different concepts and topics on their own terms, from wherever they are, and by using devices of their choice.
2. Video Streaming
The use of videos, either embedded in a course or shared in a video-sharing platform such as YouTube, is a common practice today. A course remains incomplete without a video lesson.
Such a medium is not only engaging but also helpful in breaking down complex topics for learners.
Learners can pause, resume, rewind, and skip videos to learn in the best possible way. Videos also form a key element in blended learning. They bring learning to life and reduce cognitive load.
3. Webinars
As an instructor-led virtual learning system, webinars offer an interactive and fun way to deliver training and workshops online. You can reach out to a large audience simultaneously and set up a collaborative learning environment.
Live presentations, screen sharing, whiteboards, and virtual meet-ups are some of the activities you can engage in through webinars.
Webinars can help develop business communication skills and teamwork in learners. The best part is that these sessions take place in real-time and participants don't have to be in the same location to attend them.
4. Podcasts
Podcasts are downloadable and often serialized audio files that can assist learners during online training. Their inexpensive, portable, and quick nature allows learners to access them anytime, from anywhere, effortlessly.
While enabling instructors to broadcast audio content easily to audiences around the world, podcasts let learners develop their listening skills even as they learn different topics.
Learners don't miss anything with recorded podcasts even if they fail to attend a class or training session.
5. Discussion Boards
Online discussion boards have become an essential element in all eLearning environments. They provide a level playing field for every participant to voice their opinion. They even encourage shy learners to pitch in and learn from their peers.
Social presence, a sense of community, and emotional connections are some of the benefits learners get by coming together on an online discussion board.
6. Forums
Like discussion boards, forums form a regular part of online training and learning. They facilitate interactions between learners as well as instructors and learners by providing a common space for them.
As a powerful platform, they add a new dimension to learning & development. A Q&A-based online forum is an example that takes learners beyond bookish learning.
You can build an online community through forums, keep information well-organized and easily searchable, and let learners collaborate anytime, anywhere.
---
Read: 5 Tips for Designing Effective Online Courses
---
If you have a fair understanding of the different ways eLearning helps, it is only fair that you'll be curious to know about a good LMS that can help you realize these benefits and more. In the next section, we'll have a look at the popular LMS ProProfs Training Maker to understand the various ways it can help learners and instructors alike.
Why Choose ProProfs?


ProProfs is a simple yet versatile eLearning authoring tool and cloud based LMS. You can use it to create, design, share, and track online courses, lessons, exams, and tests seamlessly.
Easy to Use
It is the world's easiest eLearning software solution. People with various skills and experience levels can use it.
Premium Library
A fast-growing library of 100+ ready-to-use courses and default templates, professionally designed and editable.

Virtual Classroom Software
Teach or train thousands of learners worldwide using centralized and secure virtual classrooms.
100+ Customizations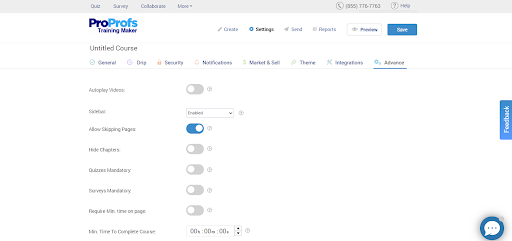 Choose from over 100 options for LMS customization and personalization and deliver online learning just the way you want.
Quizzes & Surveys
ProProfs offers different templates and question types for quizzes and surveys. Makes online assessments and feedback easy and fun.

Collaboration Tool
Let your learners engage in interactive social learning through a Q&A-based online community. Give instant access to peer knowledge and wisdom. Never leave a good question unanswered.

Gain insights into course participation, progress, and completion for each learner or group. Check engagement and satisfaction level, and identify knowledge gaps with AI reports and stats.
Looking for an eLearning Software Solution? We Can Help!
Considering all these significant advantages, it is not surprising that e-Learning is the most preferred learning method for modern learners. It saves travel time, is engaging, and remains accessible round the clock. In fact, there's something new each day that e-Learning has to offer to instructors and learners alike.
When it comes to eLearning, ProProfs LMS software can be a powerful solution to switch learning and training online. It is easy, feature-rich, configurable, and backed up by awesome support.
Do you want a free Training Software?
We have the #1 Online Training Software for employee training & assessment