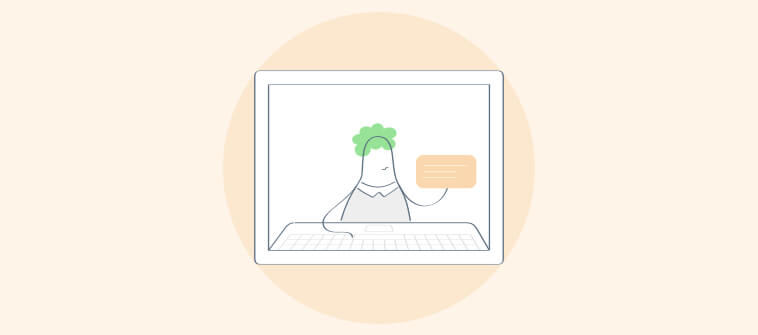 Are you wondering how to crack the code of managing a virtual team successfully? If yes, it's understandable. It requires a slightly different approach and a bit of extra effort than managing an in-house team.
Over 50 percent of employees worldwide work outside their office headquarters for at least 2.5 days a week.
Globally 85% of businesses think they are more productive because they have flexible working systems in place.
This is what IWG, a leading provider of modern workspace solutions, found recently in its study.
Managing a growing breed of virtual teams can be challenging but not impossible provided you provide proper virtual team training.
Effective employee management has been a key function for HR departments for a long time and it is closely aligned to strategic business objectives.
In this blog post, I will take you through the importance of managing a virtual team, the everyday challenges of managing such a team, and how to overcome them. They are intended to ensure that virtual teams stay connected with you and work cohesively toward shared goals.
So, here we go.
What is a Virtual Team?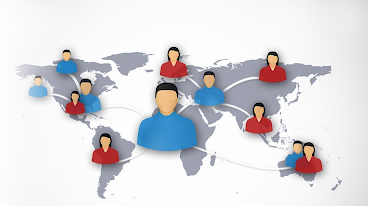 A virtual team is a group of individuals who communicate, learn, and work through digital tools. Such teams can be either local or remote. They are usually spread across different time zones, linguistic regions, and cultures.
In the context of online learning and training, a virtual team consists of teams in remote offices, those working from home, and freelancers.
They usually communicate and collaborate by using video conferences, chat, instant messaging, and emails.
Importance of Managing a Virtual Team
As already said, virtual teams are generally located in different places around the world, with companies cashing in on a global talent pool. Bigger the company, the bigger the size of the projects it handles, and so most likely the bigger the size of its virtual team. Such a setup necessitates virtual team training and management in a professional way.
Since you can't see the team members face to face, it becomes all the more important to manage them tactfully. It is not just about assigning a task and getting it done within a stipulated time. It is also about keeping the teams motivated and engaged all the time. It is about building trust with your team.
You may not be co-locating or sharing the same office space with a virtual team; still, building a culture of teamwork and support among the team members is important.
To get a high-performing and successful virtual team, there needs to be clarity on the part of each team member on what's expected of them. They should also know about the importance of their commitment to work and the need to maintain a strong team spirit.
All this can be achieved through a systematic approach to managing virtual teams.
Top 7 Challenges Faced By Virtual Teams
There are several challenges that virtual teams often encounter and virtual team managers have a hard time dealing with them. Some of the top ones are:
1. Communication
In the absence of in-person contact and no way to see non-verbal cues, communication can become badly affected in a virtual team environment. Sometimes, some virtual team members remain out of touch for days for no obvious reasons.
In addition, the chances of miscommunication and misinterpretation are high, especially in written online communications which makes working in a virtual team difficult at times.
2. Time Zone Differences
Virtual teams working in different time zones often need to find a common communication time. While this is inevitable, it can put undue stress and burden on some members to be online outside of their regular business hours.
Sometimes, this can create a sense of disconnect in a team as people in one time zone are just starting their day while on the other side, some are calling it a day.
3. Cultural Differences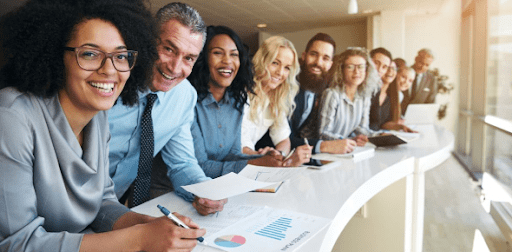 Issues related to cultural differences often arise when people of different age groups, speaking different languages and exhibiting different habits work together. The problem becomes compounded due to ignorance, unconscious bias, unwarranted assumptions, and insensitivity towards other cultures.

4. Lack of Trust
Team members in a virtual setup can't see what others are actually doing as their waking hours and working hours don't coincide in clockwork precision. There is a lack of socialization and each team member creates their own perceptions about their fellow members. This way, trust gets eroded over time.
5. Lack of Social Interactions
Humans are social animals and social interactions are essential in professional life. There is always a need for casual interactions between employees where they talk about their work, daily challenges, personal life, and so on. This is how people turn to others to seek comfort out of their stressful lives.
Most virtual workspaces lack this kind of real human need – person-to-person connection. Video calls once in a while cannot be a replacement for it.
6. Distractions
In a virtual work system, many employees will be working from home at least some part of their time. 27% of employed parents with kids reported the difficulty of managing them while working at home.
This and other types of distractions, such as loud music in the vicinity, are common in a remote work environment, unlike in an office setup where there are psychological boundaries and privacy.

7. Poor Productivity
Not every virtual employee is organized in their day-to-day work routine. The absence of a formal office environment, mismanagement of time, and lack of focus can adversely impact their productivity. Also, it is hard for people to naturally associate their home or any other place with work when they are away from office space built for the purpose.
Watch: Managing Your Tasks
Best Tips for Managing a Virtual Team Successfully
Now that we've covered all the possible challenges and drawbacks a virtual team faces, let's turn our attention to the remedies and learn how to manage virtual teams effectively. These best practices for virtual team management will make things less challenging.
1. Hire the Right People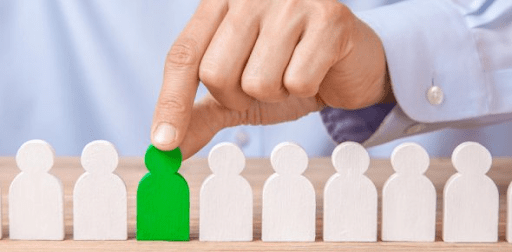 Even though many companies have temporarily or permanently implemented remote work, virtual work is not for everyone.
To work in a virtual team, people need to be self-motivated and self-sufficient without the need for micromanagement by a virtual team manager. Make sure you hire people who can thrive in the virtual workspace.
2. Set the Standards for Communication
Share some guidelines with your virtual teams at the outset. For example, when a team member takes too long to respond, it can jeopardize the workflow. To deal with this, you can set the minimum response time to your emails or messages. This will ensure that no communication goes unattended and increases the team's efficiency in the process.
3. Choose the Best Communication Tools

Adopting the best tools for staying connected with your virtual teams is vital. They can make collaboration more seamless and reduce the chances of anybody missing any pieces of information through effective communication. There are many virtual team communication tools you can try to communicate engagingly and clearly.
4. Make the Expectations Clear
One of the keys to successful virtual team management is setting clear expectations around individual job roles, tasks, processes, and goals. Never leave room for ambiguity in how you communicate those expectations.
Tip: You may need to follow up through check-ins and reminders from time to time. But make sure you and your team members are on the same page.
5. Respect Time Zone Differences
Companies that are already catering to a global customer base with employees located in different regions are accustomed to working in varied time zones. Sadly, this is not the case with businesses that just set foot in a new virtual work model.
For managing virtual employees effectively, they need to understand how best they can work around time zone differences by finding common ground so that everyone feels respected.
Tip: Here, a virtual team management training program can be valuable.

6. Schedule Some Face Time
Whenever feasible, make it a point to organize in-person meetings of your virtual teams. It can be an annual official event of your company where every employee should be ideally present. They can be one of the best opportunities to meet each team member, learn more about them and their work, and discuss ways to support them better.
Tip: In case it is not feasible for everyone, you can frequently organize video calls with them as the next best alternative.
Watch: How to Be Professional on a Video
7. Don't Let the Learning Stop
Whether it is teaching new hires or deploying learning programs to help existing employees, having a remote learning system in place helps ensure that the culture of continuous learning is maintained. For this, all you need is a good Learning Management System or LMS that can help you train people anytime and anywhere with ease. Here's how it helps:
Train a global audience with a centralized online classroom platform

Facility to take courses and tests from anywhere

Multilingual support to cater to different linguistic regions

Interactive course material and elements like quizzes, surveys, and polls for better engagement and feedback to measure knowledge

Course reminders to ensure completion

Easily update content to keep training programs relevant and employees updated
8. Make Yourself Available
As a business leader, it is incumbent on you to make yourself accessible to your virtual team. You can act as a point of contact and offer support for any work-related queries or issues. You can even share your contact details and the time you'll be available for a call or a chat with them. This will make the team members feel heard and less isolated.
Watch: How to Lead Successful Teams
9. Leverage Project Management Tools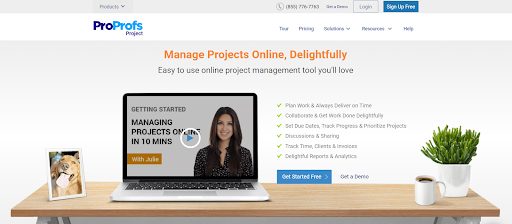 Just like training software can help you streamline online employee training, virtual project management tools can help you rationalize virtual team management by improving workflow planning, scheduling, and assignments. You can monitor every activity while keeping team members clear about their tasks.
These tools remove confusion and improve team collaboration. This, in turn, can make the entire team more efficient and productive.
Watch: Learn How to Start Managing Projects Online
10. Make Use of Productivity Tools
Similar to project management tools, productivity tools can help improve a virtual team's productivity. They can be a time tracking tool like DeskTime, noise cancelation software, or website blockers.

All of them can help virtual team members maintain razor-sharp focus and remove all kinds of distractions while working remotely.
11. Build a Virtual Work Culture
Like a regular workplace, virtual workspaces must be built upon a unique culture. There should be a value system made up of beliefs, attitudes, goals, and practices that continuously drive virtual teams.
This will enable you and your team members to connect and work together toward some shared objectives. Such a virtual work culture can give a sense of direction to employees and prime them for success.
Manage Your Virtual Teams Like No One Does
Whether you've been supervising a virtual team for a long time or just stepped into the role, these tips can help you reinforce virtual team management or set the tone for it. You can easily overcome the common challenges of managing virtual teams with these best practices.
Remember, among other things, you need to set clear expectations at the outset, use the best communication tools, make yourself approachable, and build a strong virtual work culture to manage virtual teams successfully.
As a virtual team manager, your objective should be to not let physical distance or a lack of in-person interactions come in the way. Let your virtual team members feel heard and keep them motivated all the time. The rest will take care of itself.
Do you want a free Training Software?
We have the #1 Online Training Software for employee training & assessment