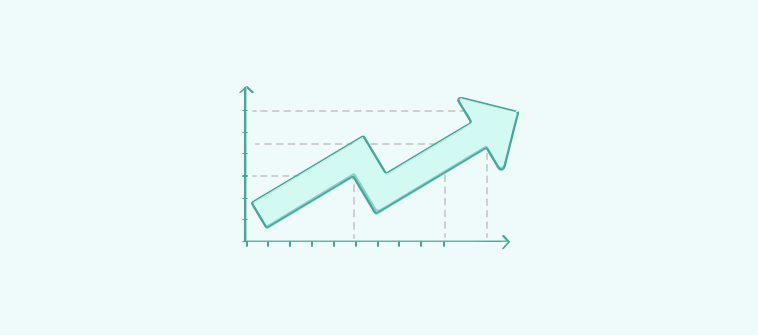 We're already two months into 2020 and it is high time we look at the trends that will affect the learning industry—specifically the eLearning landscape. Desks and chalkboards will soon be discarded to make way for digital classes, digital workspaces, and online assessment and learning tools.
The truth is the best educational technology doesn't replace the traditional classroom but only enhances it. Through the latest educational innovations, teachers and students now have better access to quality resources and effective learning methods than ever before.
Let's look at the top eLearning trends for 2020 that will become stronger as we move forward:
Watch this video to find out what is eLearning & how it can help you:
LMS
Most educators have adopted learning management systems into their teaching method in some form or another, for the simple reason that they make teaching and learning more efficient, organized and helpful. Student progress and assignments can be easily assessed and tracked. Having an online base for your class means that other helpful technologies such as seamless resource access can be integrated. Watch this video to understand LMS thoroughly.
ProProfs offers a combination of two "software" tools that are sure to enhance eLearning experience with their amazing features:
Microlearning
Microlearning has been a strong trend since 2018. Organizations consider microlearning as an important solution since it is a great method of implementing learning in small chunks that are objective driven and can be easily and quickly deployed within organizations. Organizations that are looking to take advantage of microlearning will continue to benefit from this interesting and innovative mode of learning.
Learners benefit too as they get through the modules quickly and can repeat the learning many times as well. Retention is better, and they are less fussy about going through a boring hour-long module. Microlearning can be implemented as videos, small games, quizzes, and infographics. The great advantage of microlearning is that it can be implemented on any device. We feel microlearning will continue to be a strong trend in 2020 and beyond.
Artificial Intelligence
Artificial Intelligence assistance has picked up in the eLearning space. Organizations are now offering innovative solutions where bots are able to guide learners both on the learning path, as well as during the courses.
Artificial Intelligence will be used to predict learner behavior, as well as help, personalize the learning. Based on the modules that were taken by learners and the difficulties or challenges faced, better personalization will be brought about. Voice-guided bots will also help learners to search for key content in modules. Organizations will be implementing newer methods of Artificial Intelligence support for their learners in both the learning process and during the moment of need. An example of this could be an intelligent chatbot that can act as support for technical queries.
---
Read More:- 5 Tips for Designing Effective Online Courses
---
Gamification & Game-Based Learning
Game-based learning is here to stay and will continue to be a strong trend in the year 2020 and beyond.
Organizations are increasingly looking at investing in game-based learning to empower and engage their learners better. In a report by Ambient Insight, it has been observed that gamification has improved retention rates and better application of the subject matter learned at work.
Video-Based Learning
Videos are one of the hottest modes of training right now. The popularity of video-based sites like YouTube has forced organizations to adopt more videos into their training. Be it instructor-led training that is interspersed with anecdotal or contextual videos, or eLearning where videos play an integral part in disseminating information, videos are here to stay.
The focus is on decreasing the load time and the size of videos using various tools. Video-based learning will continue to grow and will be an important trend to watch out for in the year 2020 and beyond.
Content Curation
Content curation has found a lot of support from the learning community and professionals in 2018. What will the year 2020 hold for this wonderful method of curating information and providing the learners with just-in-time information?
Read More: 15 Best eLearning Authoring Tools
LMSs will continue to grow and offer content curation as an important method of sharing information, and provide the right experience to the learners and it will continue to be a strong trend in the year 2020 and beyond.
Conclusion
These trends mentioned above are going to step up the e-Learning game in 2020. All of these trends will significantly influence the whole learning industry and become sturdier as the year passes. New, as well as recycled eLearning trends, will impact the online learning platform market, affecting how businesses use their platforms. So, you better watch for these trends and align your strategies.
Do you want a free Training Software?
We have the #1 Online Training Software for employee training & assessment