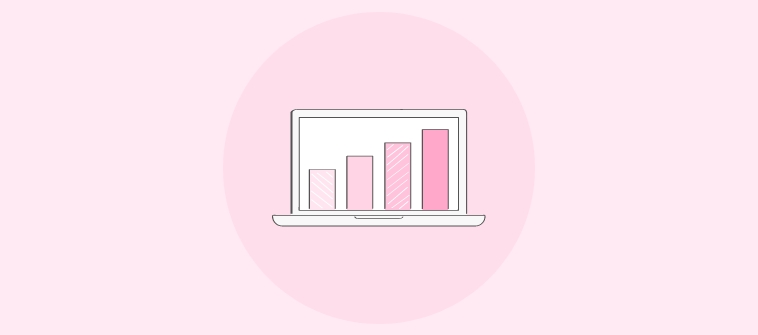 Tracking employee training or measuring employee training is significant for many reasons. It tells you whether the training is on track and all the investments you make are paying off. In other words, it shows whether a training program is working as it should.
It is just like measuring the progress of your workout regime in the gym. You can see the progress by maintaining a fitness journal, checking fat vs. muscle composition, or simply looking at a mirror.
Sadly, many companies don't measure the effectiveness of their training programs, either because they don't have the right tool or they don't know what metrics they should measure. As a result, they've no way of gaining visibility on how their employees are learning and cannot tie training outcomes with business objectives.
If you want to see the real impact of your employee training programs and become more strategic with them, then tracking employee training is vital.
With that in mind, in this post, I'll take you through all the reasons to track employee training progress, how to track it, the metrics you can use, and some of the best employee training tracking software.
Continue reading to find out.
Watch: How to Analyze Training Course Results
Why Track Employee Training Progress?
If You Cannot Measure It, You Cannot Improve It.
When you track employee training systematically, it can help you on several fronts. You can ensure your training participants receive the best learning experience, continuously improve training, and make a case for return on investment.
Some of the top reasons to track training progress are:
Identification of Knowledge Gaps
When companies deliver a course, there is ideally a mechanism to assess progress, comprehension, and retention after each module. For example, quizzes or assessments are the most commonly used tools to evaluate knowledge during training.
An engaging, fun, and effective knowledge measuring tool like this can help you identify gaps and bridge them for optimal outcomes.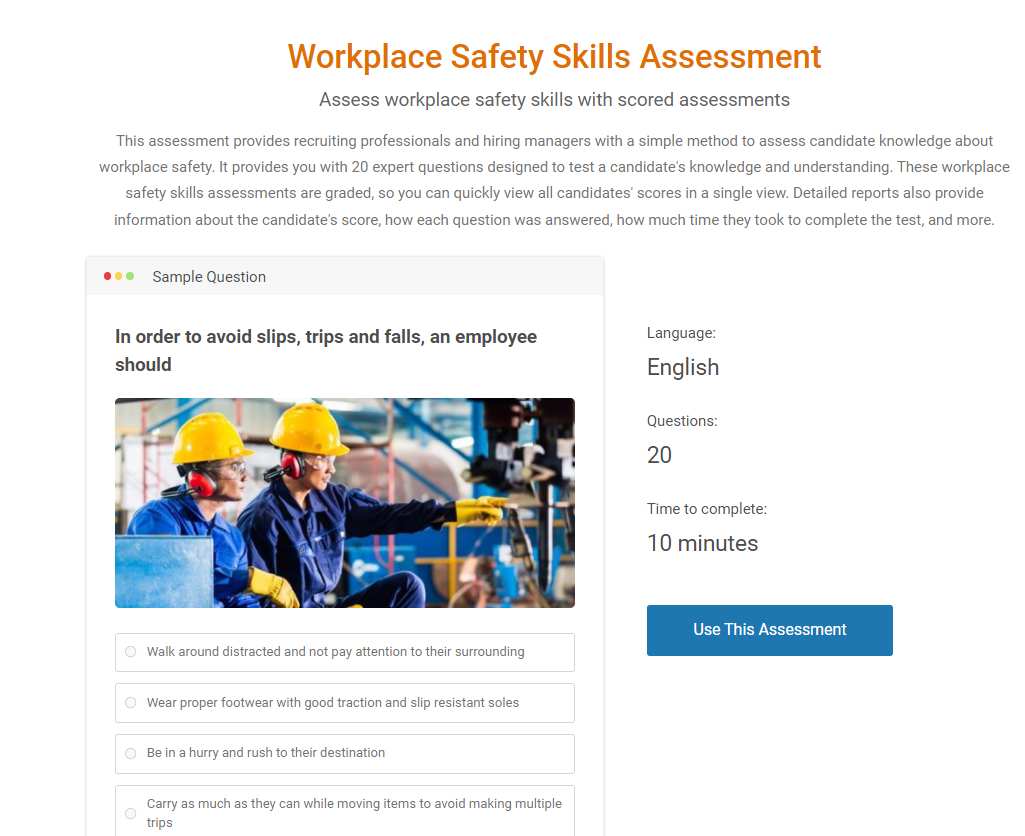 Improved Training Delivery
Employee training tracking enables you to deliver better learning & development (L&D) programs. When you have the training metrics, you can see the course effectiveness. If learners don't find a course easy to understand and engaging enough, you can re-design it to improve their learning experience.
This will check a high dropout rate and increase the course completion rate.
Calculation of ROI
In 2020, companies spent $1,111 per employee on training on average. This includes the cost of training materials, tools, instructors' wages, the cost of renting a training room, and employees' time away from work. So, you would certainly want to know if all these significant investments you make are ultimately paying off.
Tracking employee training provides one of the best ways to determine the net benefit of a training program. It shows whether your employees are learning as they should and acquiring knowledge and skills as expected, which is worth the investments you make.
Employee Development & Retention
When you track employee training, you get to know whether your employees are learning in the best way possible. This is highly important because if they're not learning the right way, they wouldn't be able to reach their full potential.
And employees who don't grow their knowledge and skills gradually tend to feel demotivated and disengaged with their work. This is not good news from the perspective of employee retention.
Making a Case for Training Initiatives
To plan and execute every major training project, you need approval from top management. It is true for rolling out new training programs and upgrading existing ones. Before approving a training proposal, any management would want tangible proof that training in your organization is a success.
That's when training tracking enters the picture. You can track the increase in employee performance and productivity following a training program. You can use the data to demonstrate the effectiveness of your training and seek approval for further initiatives.
How to Track Employee Training
Now that you know why you should track employee training, let's explore how you can do it. These are practical tips that you can implement right away to put the ideas into action.
Use the Best Employee Tracking Software
Tracking software works great for specialized training that requires compliance at multiple levels. Similarly, these are helpful while training hundreds or thousands of employees where gaining visibility on training progress is challenging.
You can use many dedicated employee training tracking solutions to monitor employee engagement, course completion/dropout rate, and achievement of L&D goals.
Along with this, a learning management system or LMS can be the best way to track employee training. These let you create and share online training courses and tests. But that's not all. These track training progress and completion in real-time and provide past training records through insightful reports and analytics.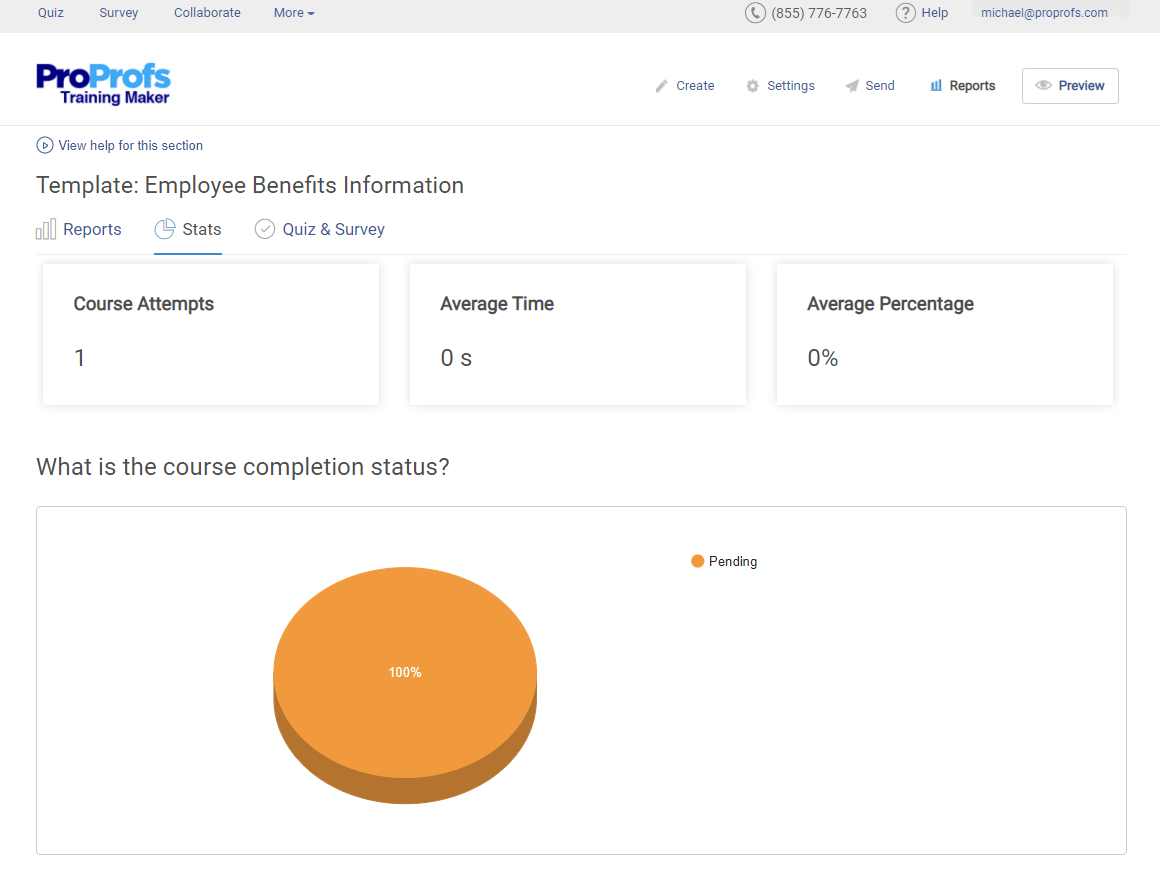 Do It On Excel or Google Sheets
If adopting an employee tracking tool is impractical for you, don't worry. You can still manage the task well with a spreadsheet such as Excel or Google Sheets. Many companies have been using these programs for years, for example, as a part of their project management tools.
The only thing you need to remember is that a training tracker template can simplify your job. These templates come with essential fields such as employee database, training database, training schedules, dashboard, and settings. The training logs provide a bird's eye view of learners and their progress.
Conduct Regular Employee Assessments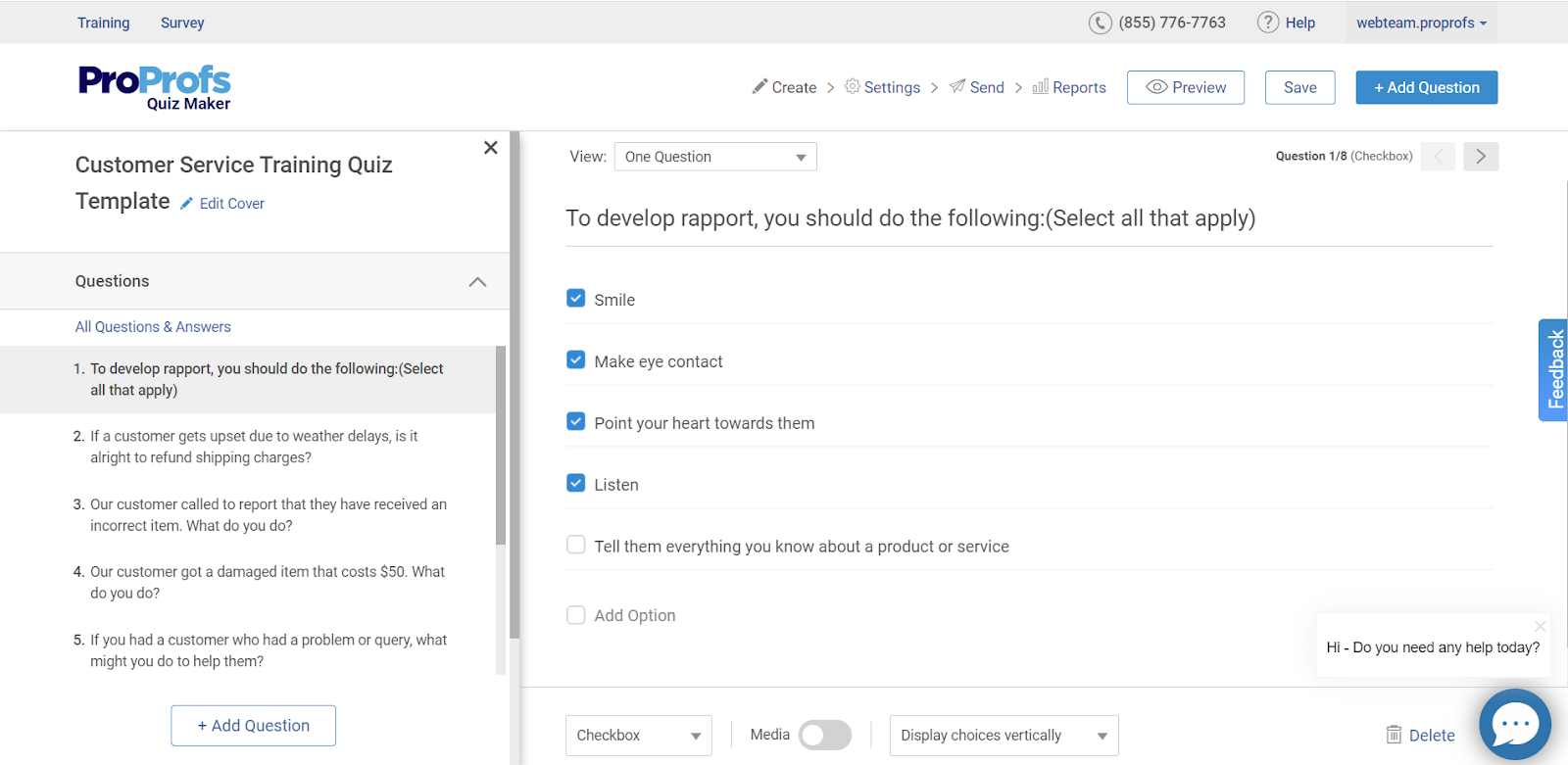 Like periodic student assessments following a lesson, assessments of employees during and after training are vital. They can give you an idea of their performance, engagement level, difficult topics, and improvement areas. More importantly, you can find out whether they are picking the right skills within a stipulated timeframe.
Some of the top LMS tools on the market provide professionally designed and ready-to-use online quizzes. These resources are generally hosted in the cloud, which means training participants can access them anywhere, anytime, and on any device.
Perform Workplace Observations
Every employer expects that there should be some improvement in how employees perform their job roles following a workforce training program.
For example, safety training for new hires in the construction industry is intended to educate employees on identifying, handling, and reporting workplace hazards. So, if they were unaware of the standard operating procedure before training, they should be able to shoulder those responsibilities after training.
Only close observation and monitoring in the workplace can reveal the improvement in their knowledge and skills.
Take Feedback From Employees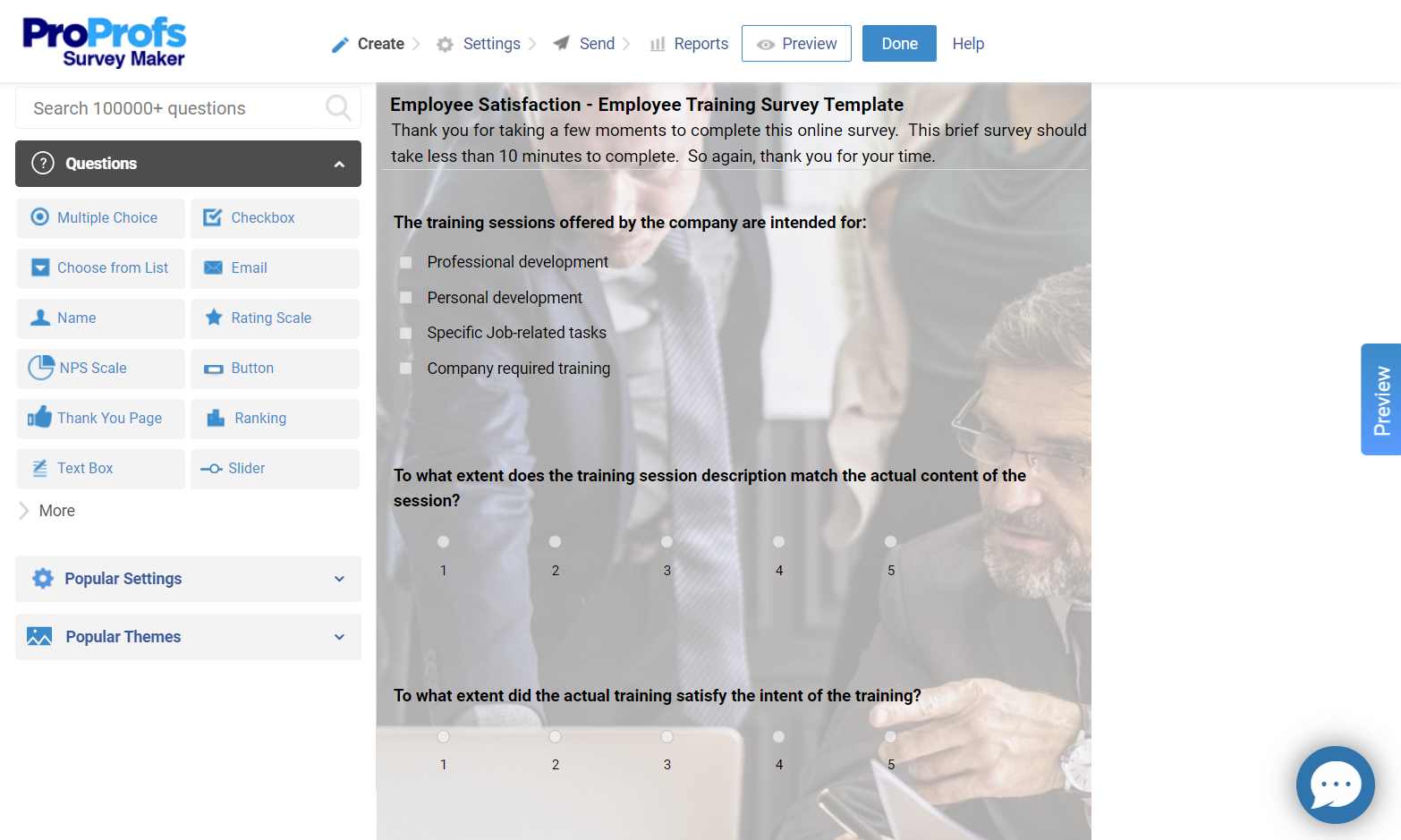 It always helps to know what your employees think about your learning & development programs. Post-training employee feedback would indicate whether your training was a success and worth all the time, costs, and human labor you invested. The effectiveness of your current program will determine your future course of action.
To gauge the overall impact of a training session, you can run a quick survey containing the right questions. Surveys are interactive and can be embedded in a training course.

Take Inputs From Supervisors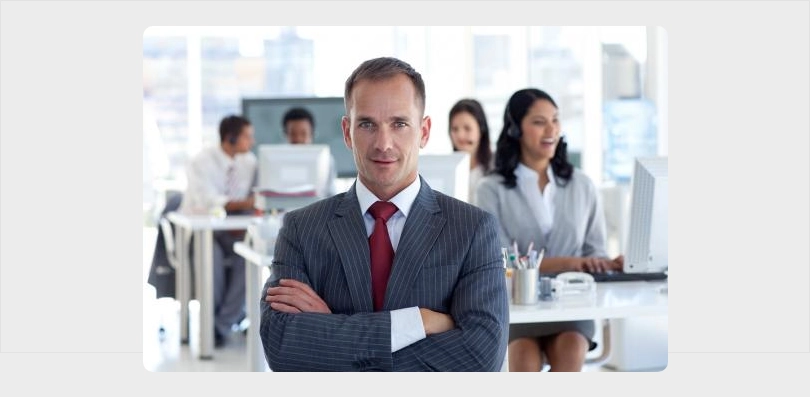 Feedback from supervisors, like feedback from employees, can add value to tracking employee training progress. This is because most supervisors spend a considerable amount of time with employees. They can easily notice if employees are following steps, procedures, and methods outlined in training.
Inputs from supervisors and managers can help you identify if your training programs are on track and which employees need to cover certain topics again.
Key Metrics to Use for Tracking Employee Training

To make employee training tracking worthwhile, you should know what to track. It is not just the headcount of your training that you need to know. Here are a few metrics that you can use to track employee training effectively.
Time Spent By Learners on Training
No two persons learn at the same speed. Still, there is always a reasonable timeframe for your learners to complete a course or assessment. If you notice a vast discrepancy between learners as to how they proceed through a training assignment, it points to a problem.
If learners are completing a course in an unusually short duration, it may indicate a lack of engagement with the content. This affects information retention.
Similarly, it's a red flag if they are taking an excessive amount of time that you think is unwarranted. Perhaps, your learners find the content is too complicated, stopping them from completing a course or assessment on time.
Course Progress
Monitoring course progress is equally important as tracking completion, if not more. You need to keep an eye on the rate at which employees advance through their training even as you acknowledge that each employee learns at their own pace.
For example, when some of your employees take longer than expected to finish a course, it can be a call for help. They may need support from you for a module, which they find difficult to comprehend and go past.
Course Completion Rates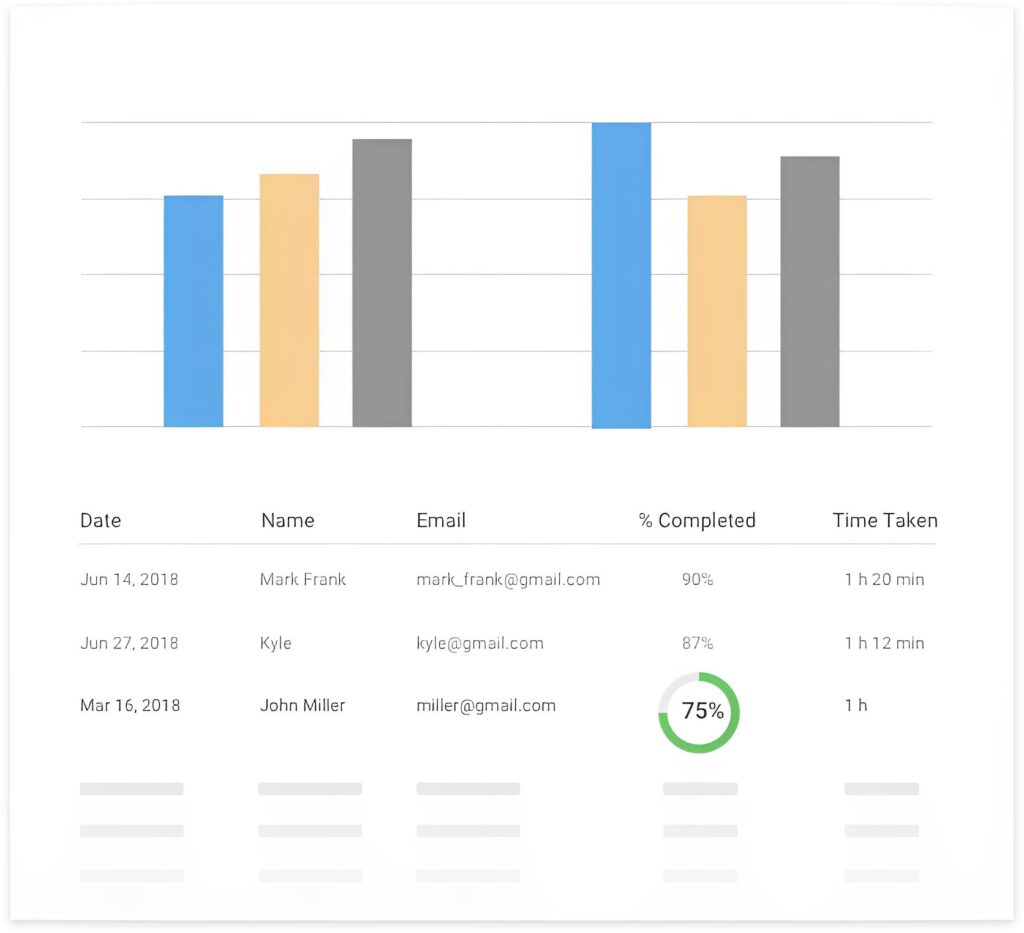 You realize the importance of tracking course completion rates, especially when delivering compliance training. Programs such as OSHA, HIPAA, and sexual harassment prevention are legally binding.
But it is not just the legal liabilities that compel companies to abide by these regulations. It is also necessary to build a culture of compliance in their organizations.
So, the tracking completion rate of each course is key to deciding which training your employees should attend next. Some of the LMS systems come with a reminder feature that you can use to remind participants of the course due date.
Assessment Scores

When a learner completes a course, it doesn't necessarily tell you what they have learned. They may go through all the modules and watch all the training videos without acquiring any significant knowledge or skill.
The final scores they get from your assessments should be a clear indicator of the extent of their understanding of a topic. Higher the scores, the better their learning experience.
Similarly, low scores by most learners in your assessments may also indicate the difficulty level of the assessments. A glance at the overall results will give you an idea of how your learners see your assessments and whether you need to rework on them.
Watch: How to Analyze Training Course Results
Learning Experience
Metrics such as completion rates and total scores are critical for tracking training. But the learning experiences of the participants are equally significant. They are more likely to participate wholeheartedly in a program only when they find it relevant and engaging.
You can measure how your employees perceive the training by conducting a post-training feedback survey. You can gather their thoughts and reactions to the training content, instructors, time allowed, and any other aspects of the training.
Course Dropout Rates
If training participants are dropping out of a course rapidly, you may want to know the possible reasons behind it. In case it is a generic problem, you should investigate the dropout rates for each of your courses. If you find a certain course reports an unusually high dropout rate, the problem most likely lies with that particular course.
Identifying the point in a course where most participants start to abandon allows you to revisit the problematic areas and take corrective measures.
Requirement for Retraining or Re-Assessment
Generally, employees undergo retraining and re-sit assessments when:
they need refresher training,
they fail to achieve the minimum scores, or
the training doesn't translate into improved job performance.
So, it is important to keep a database of who needs retraining, why, and when.
When learners are not clearing the assessments, it may be because there is a problem with your course content. Perhaps you aren't providing them the necessary information to take the assessment successfully.
You will begin to understand such retraining needs and related matters after tracking your training.
Why Use Employee Training Tracking Software?

Along with engaging online courses, tests, and an LMS to deliver them, employee training trackers make a must-have tool during employee training. This is because they help users in multiple ways:
By using them, you can track training and non-training-related activities. If learners had strayed during training, you can see that and bring them back on track.
These tools can help you keep track of training attendance, which is important, particularly for time-bound programs such as compliance training.
Software for tracking employee training displays all the tracked information electronically. So, it is a completely paperless process. No printing of sheets, no storage in a stack of files.
Such solutions also help users spot any issues in training. For example, a course or assessment is pending beyond their due date, or learners are taking too much time completing a module. You can then intervene and take action.
Last but not least, employee training tracking tools ensure transparency and accountability at every stage of training. When you track a training timeline, it becomes simple and easy to know the activities of each participant.
An LMS also helps you build proper learning paths that helps you take charge of the entire training lifecycle.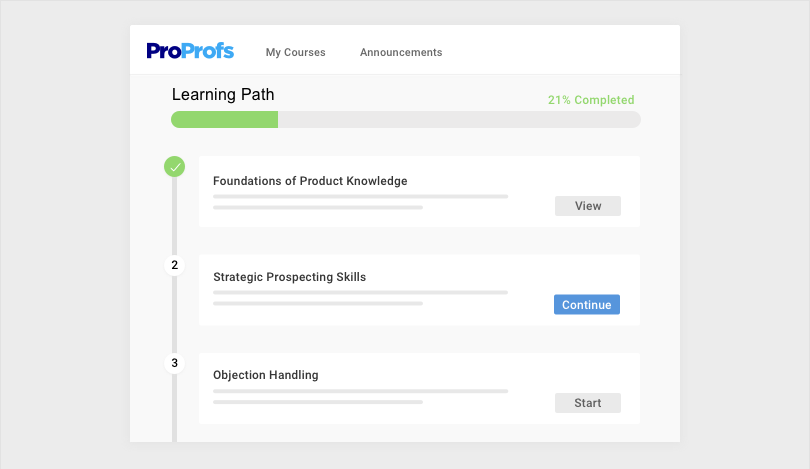 Best Employee Training Tracking Software
Since you now know the compelling reasons to use employee tracking software, you'd certainly want to check out some of the top solutions currently available on the market. Here are five of them (in no particular order of importance).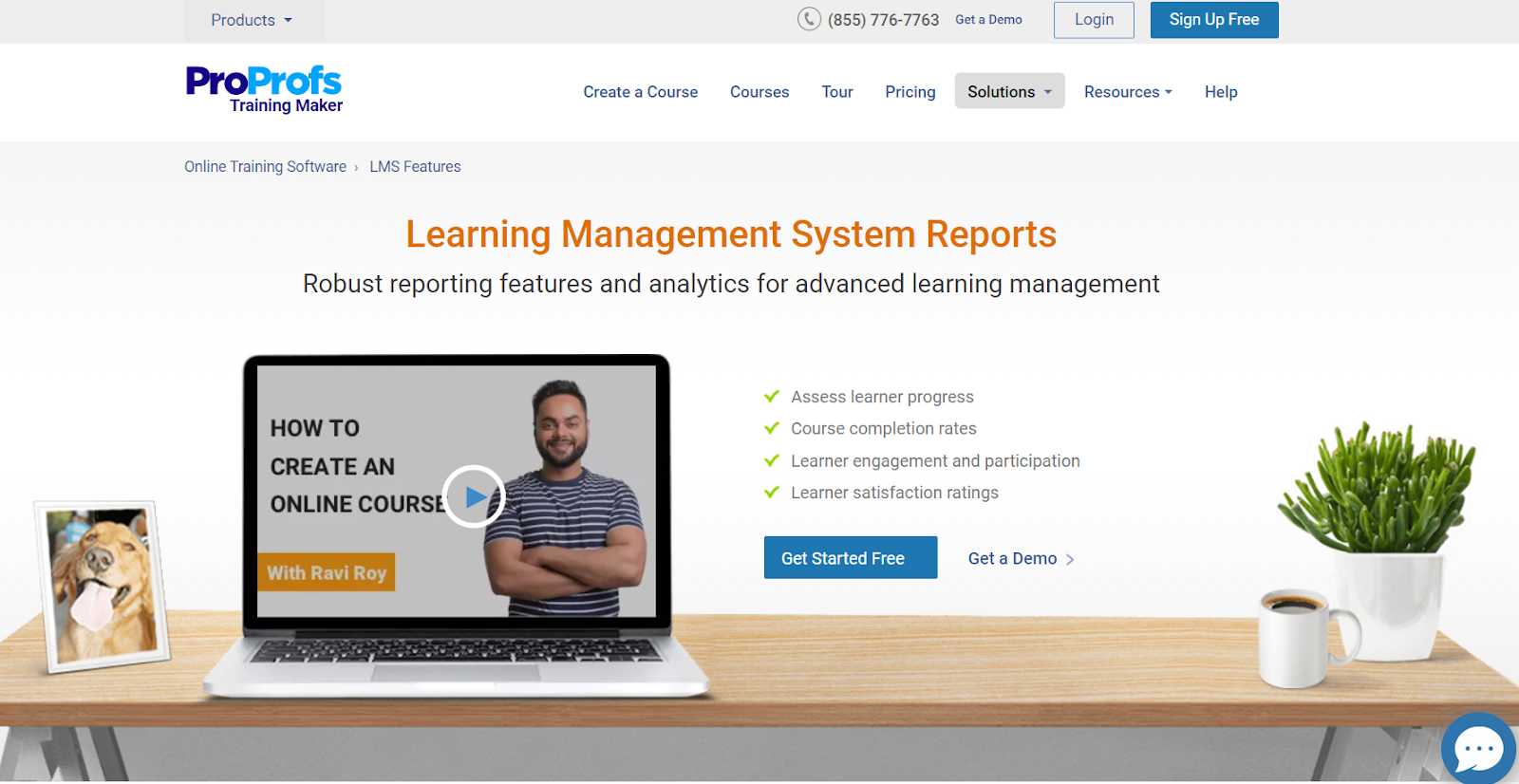 ProProfs LMS provides an AI-powered tracking and reporting system that tells you who took your course and when, how they interact with it, and how often. You can find out where your learners spend most of their time and what they skip.
The LMS generates insightful individual and group reports showing progress, course completion, and pending courses. Based on this data, you can step in and take the necessary corrective measures to optimize the eLearning experiences.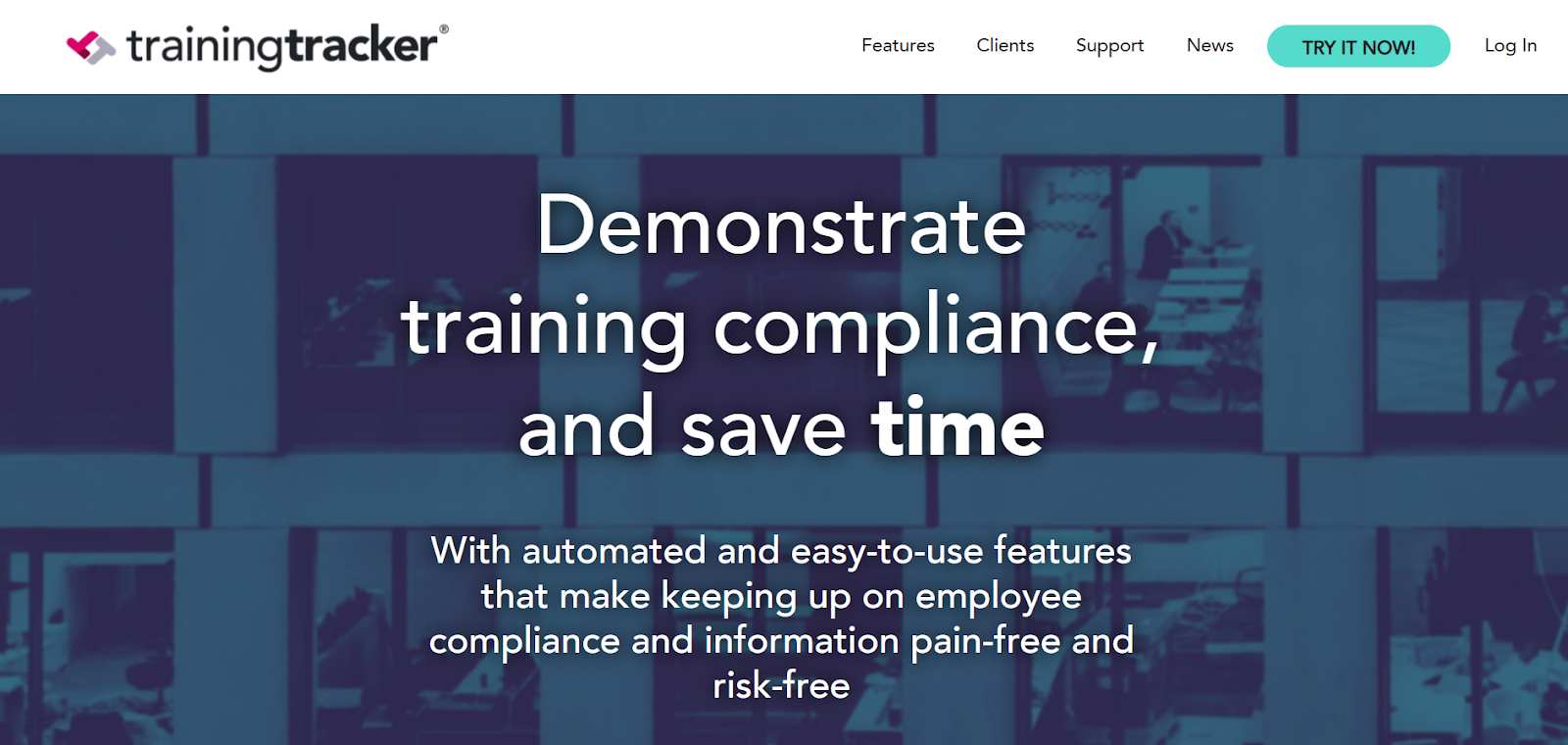 Training Tracker is an easy-to-use training tracking tool that provides a single source for recording employee training. Easily track training compliance without using any spreadsheets. The tool's ease of navigation ensures that you get all the vital training information at your fingertips. Track each participant's training status, perform knowledge gaps analysis, and identify who needs to sit for retraining.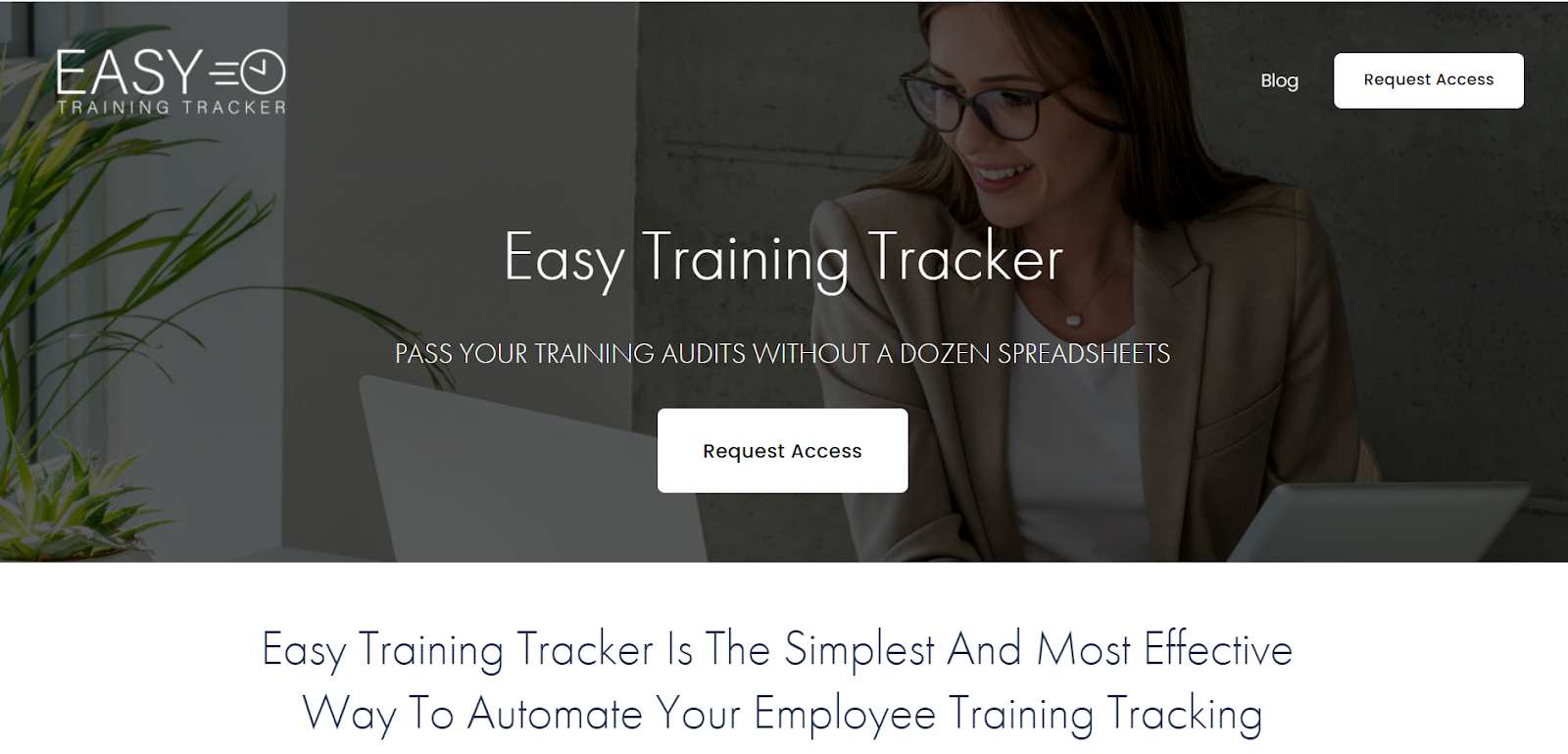 Easy Training Tracker is a cloud-based and efficient training tracking solution designed to drastically reduce the time enterprises spend on overseeing training. It enables users to get over repetitive tasks, such as document searches and back-and-forth communications. The software can help you reduce the time, cost, and human labor that go into tracking training and eliminate interruptions to productivity.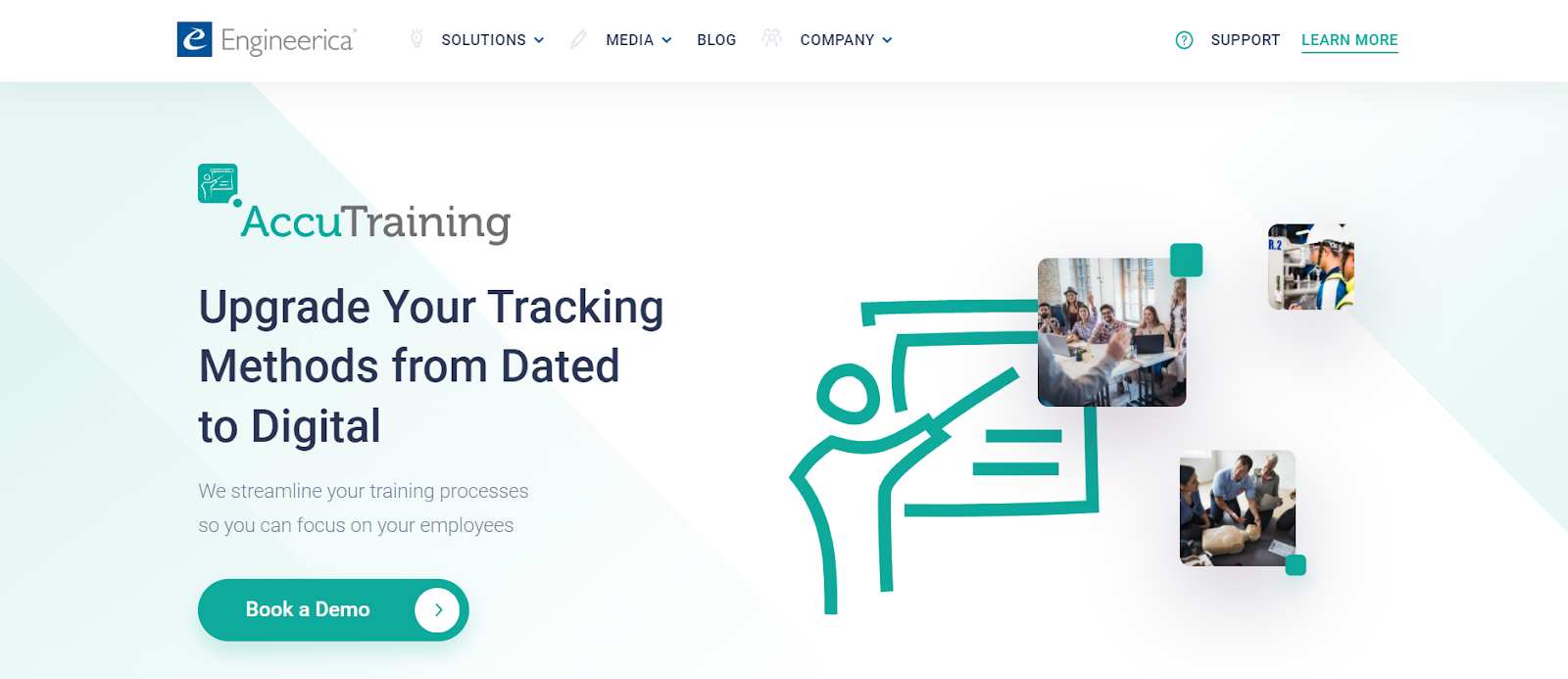 An employee training administration tool, AccuTraining allows administrators to quickly add training session schedules and then monitor registration to those sessions. The application captures session attendance and provides easy-to-read reports on session attendance and learner progress. You can import your training schedules from a spreadsheet.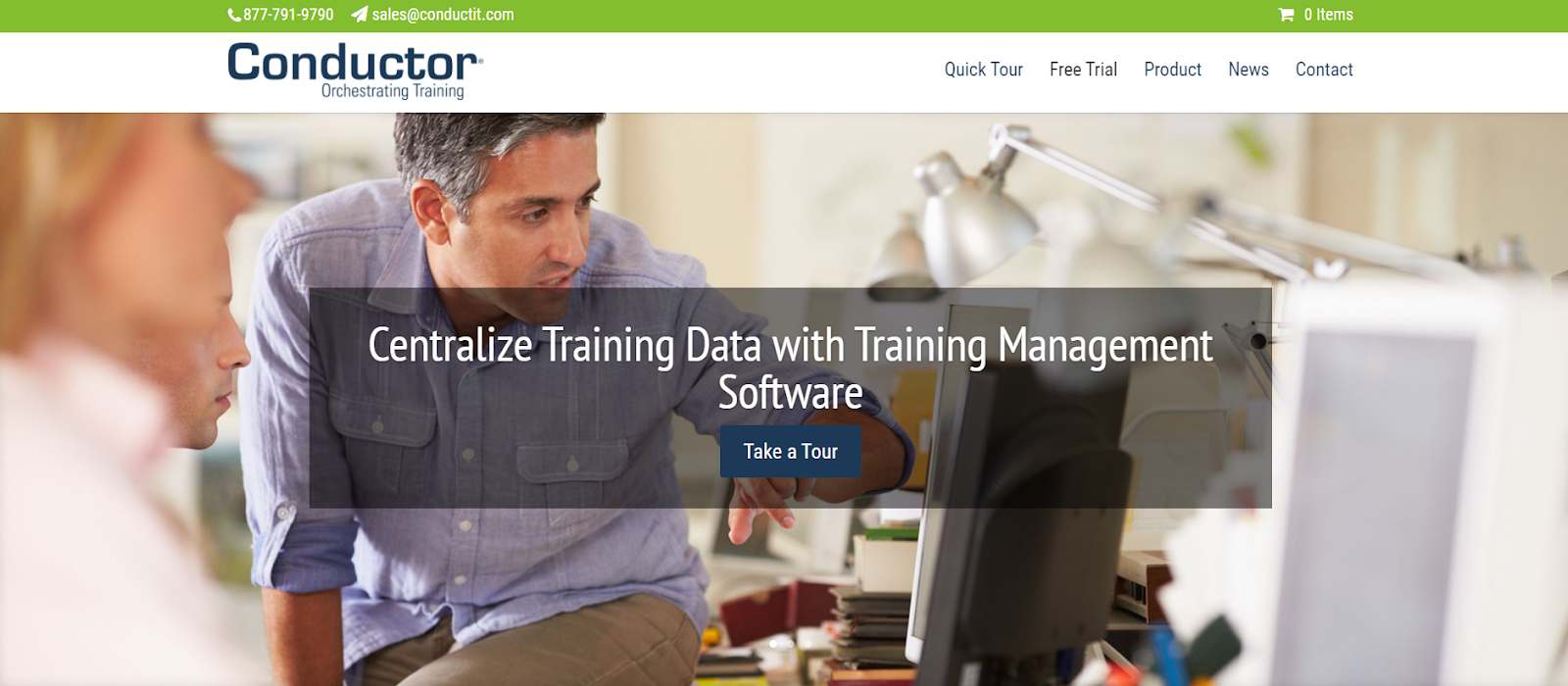 Conductor is another employee tracking software that is intuitive and makes tracking employee training information hassle-free. It enables both large and small organizations to maximize employee performance and minimize training costs by tracking training. Track every significant aspect of a workforce training program using a user-friendly interface. Reputed businesses in different industries use Conductor to track their employee training.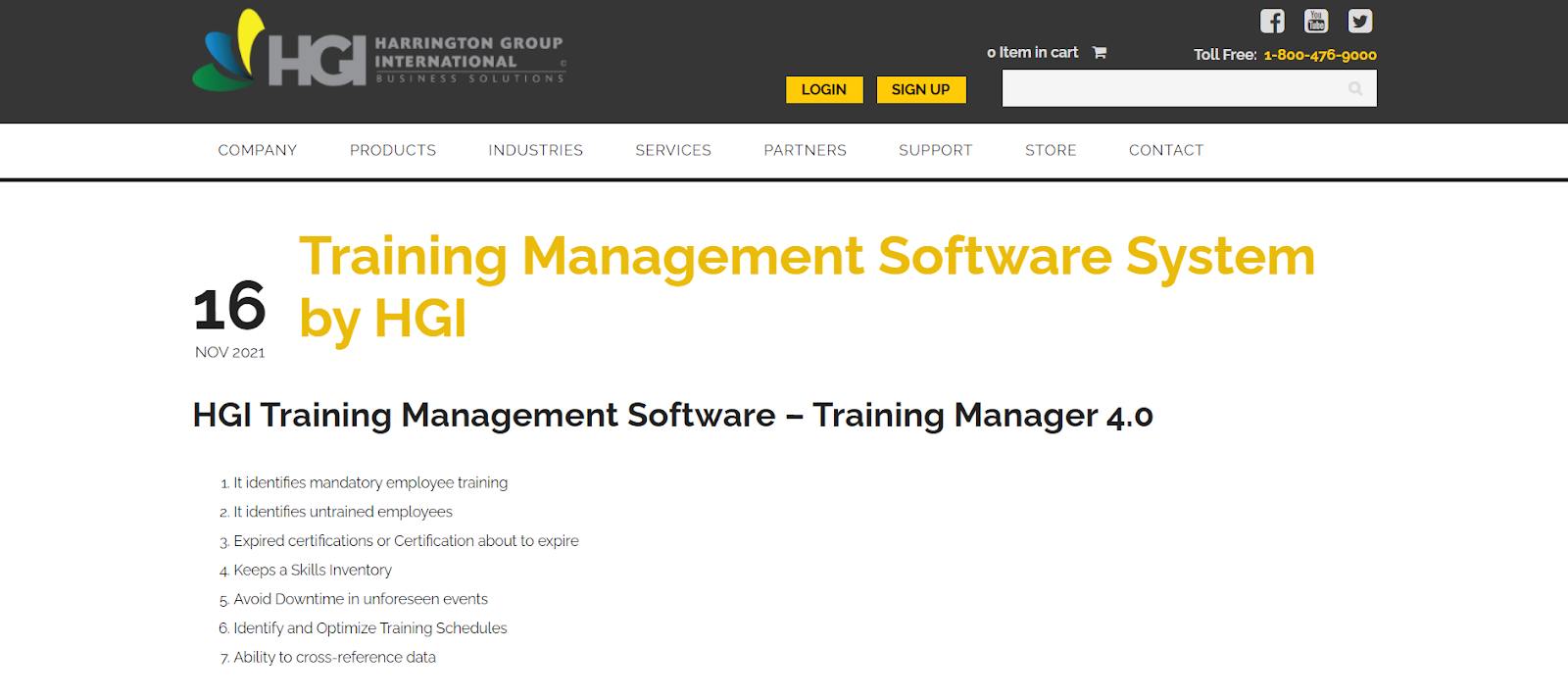 Schedule, track, and report on employee training, certification, and qualification. Maintain a complete training history of each employee in your organization. This employee training tracker lets you:
identify mandatory training programs
identify untrained employees
check certificate expiration
Training Manager 4.0 is an essential business tool that can help your organization maintain a competitive edge in the marketplace.
Take Charge of Employee Training With Tracking
The idea behind tracking employee training progress and completion is clear. Basically, it is to ensure that learners get the most out of these programs. In fact, the net profit employees get from them should be greater than the program costs.
By tracking training, you can identify gaps, milestones, improve training delivery, keep learners motivated & engaged, and retain them.
In this effort, employee training tracking software can prove extremely useful. They can:
monitor training attendance
identify issues in training
tell you who needs retraining & re-assessment
ensure transparency & accountability
make the process entirely paperless
If you're yet to adopt one of these tools, now is the right time. Choose it today to make your L&D programs more actionable and meaningful by measuring the activities of your learners.
Do you want a free Training Software?
We have the #1 Online Training Software for employee training & assessment