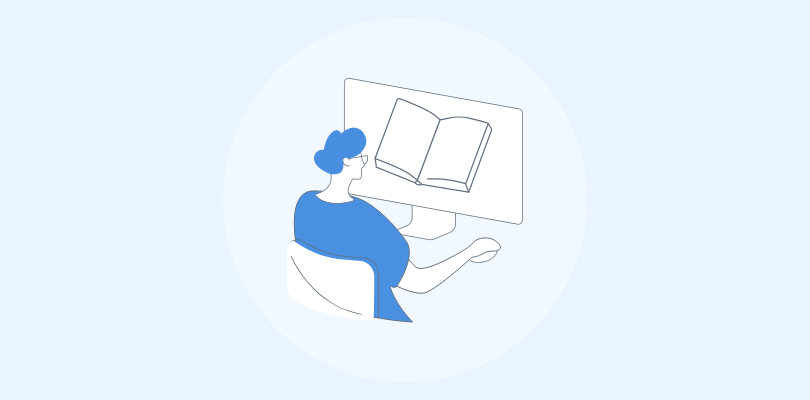 Ever heard of something known as "fun learning"? You will get a better idea about it when you step into the world of learning management systems (LMSs).
According to Fortune Business Insights, the global LMS market size is projected to grow from $18.26 billion in 2023 to $47.47 billion by 2030, at a CAGR of 14.6%.
I have been researching a lot on these online learning and assessment platforms for the past many years, and now I can answer your questions such as "What is a Learning Management System?" and others the way you always desired.
Here is a guide to LMSs and how they have changed the game of online learning.
My guide revolves around the following major topics:
What Is an LMS (Learning Management System)?
An LMS, or learning management system, is a digital platform that helps users create, manage, deliver, track, and analyze online courses and tests.
It's like a central hub where we can access educational content, courses, and assessments and even interact with instructors or other learners.
While going through various LMS tools and platforms, I learned several other things, too.
One of the most convenient things about an LMS is that it allows us to learn at our own pace and schedule. I could log in whenever it was convenient for me and access a wide range of materials, such as video lectures, readings, quizzes, and assignments.
This flexibility is particularly helpful for people like me who have busy schedules or prefer a more self-directed learning approach.
Also, most LMS software systems automate routine admin tasks like enrollment, notifications, reminders, progress tracking, and reporting. This leaves users with time to devote to managing learning experiences and outcomes.
An LMS has various features that enhance the learning experience. You can get discussion forums or chat functions that enable us to engage with fellow learners, ask questions, and discuss topics.
And if you are an instructor, an LMS offers tools to create, organize, and manage your courses and learners. You can upload content, run surveys, set up assignments, design quizzes, and monitor the progress of the learners without breaking a sweat.
So, if you are looking to improve your organization's training and education, you can consider using an LMS. It can help you deliver training more effectively, track the progress, and lessen the efforts involved in all these processes.
Watch: What is a Cloud-Based Learning Management System?
Who Can Use an LMS?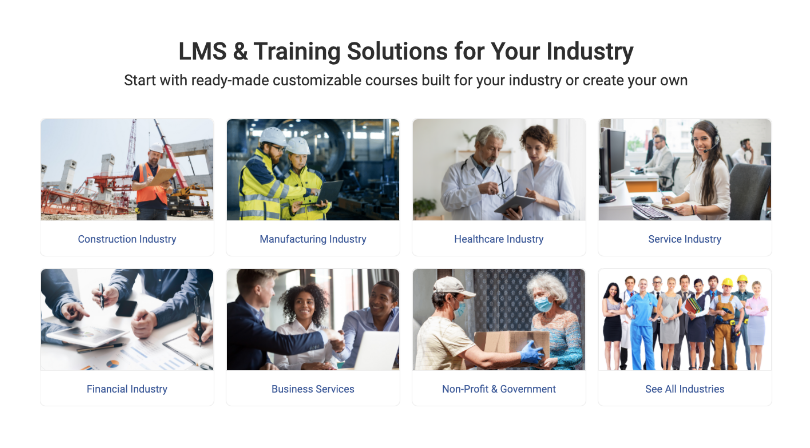 After the global pandemic hit the world, learning management systems have become more popular than ever.
In fact, they are used widely by various organizations in different industries.
Some of the most prolific users of an LMS are as follows:
Educators and Instructors
An LMS offers educators a centralized platform to create and organize course content.
If you are an educator, you can share various resources, assignments, and assessments efficiently and even track the progress of your students.
The communication and interaction process too gets easier, fostering a more engaging learning environment.
Students and Learners
For students, an LMS offers a user-friendly interface to access learning materials, submit assignments, and engage with peers and instructors.
It ensures self-paced learning, personalized progress tracking, and a collaborative space for discussions, making sure that the learning experience is absolutely hassle-free.
No wonder learning management systems for students have made their lives much easier.
Corporate Training Professionals
In the corporate world, an LMS is actually a boon.
How so?
It allows training managers to deliver consistent training materials to employees across locations, making sure that the training is uniform across their geography.
You can easily train your workforce on skills, safety, compliance, and policies, locally or remotely, using any device.
An LMS can track employee progress so that it is easier to identify areas that might need additional training.
Watch: How to Choose the Best Corporate Training Platform
Professional Trainers and Coaches
What purpose do these learning management systems serve for professional trainers and coaches?
Well, they can organize webinars, video lessons, and quizzes based on their expertise and offer a tailored learning experience to their audience.
The system also assists in assessing their understanding and adapting content as per the requirements.
Businesses and Enterprises
If you are a business, you can benefit from using an LMS to onboard new employees, provide ongoing training, and make sure they are updated on industry trends.
It saves time and resources by centralizing training materials and allowing the employees to learn at their own convenience.
Healthcare Professionals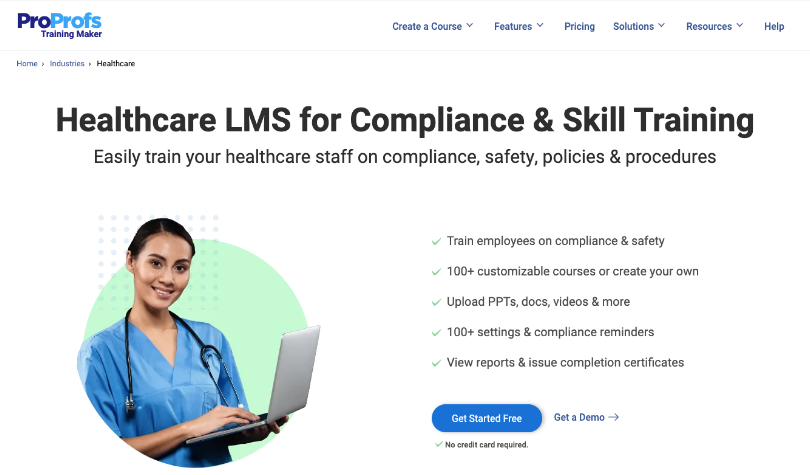 Do you agree that in the medical field, continuous education is one of the most crucial aspects?
Yes! Without a second thought.
And can Learning Management Systems aid healthcare professionals?
Yes! Without a second thought.
LMSs serve as a platform for healthcare professionals to access the latest research, guidelines, and training modules. They can help in supporting ongoing learning and ensuring professionals are up-to-date with advancements in their field.
Watch: How to Choose the Best Healthcare LMS
Online Course Creators
LMS platforms are like a jackpot for online course creators. They can create their courses, add structures to them, integrate multimedia elements, and facilitate interactions among learners.
Besides, they can also create interactive quizzes for the course takers. The built-in tracking features assist in analyzing the effectiveness of their courses.
Course monetization also becomes easy with an eCommerce platform that comes with many top LMS software.
Watch: How to Create an Online Course
Educational Institutions
Educational institutions are one of the major beneficiaries of an LMS.
It provides them with a comprehensive system to manage courses, resources, and student data.
They can even streamline administrative tasks, get support with remote learning, and enable communication between students, instructors, and administrators.
Language Schools
Looking to learn a new language?
Do not be surprised if you go to a language school and they serve you an LMS.
These language schools get benefits from the LMS platforms by offering interactive lessons, quizzes, and language practice exercises.
Learners can immerse themselves in language acquisition, and instructors can monitor progress closely, making sure that the individuals can learn at their own pace.
The fact that an LMS like ProProfs Training Maker supports 70+ languages, including English and Spanish, makes it a worthy choice for language schools.
Professional Associations
Even professional associations like NPOs and government agencies make use of LMS platforms profusely to offer continuous education to their members.
It provides a hub for members to access various resources, attend webinars, and stay updated with developments in their areas of operation, fostering professional growth.
No doubt, LMS systems find their applications in various fields, and while the world is moving towards remote learning, we can make our learning process smoother and more flexible through these platforms.
Here's a detailed list of LMS users by industry.
What Is An LMS Used For?
What is an LMS actually useful for?
I had the same question before I found so many individuals, educational institutions, and businesses using learning management systems to good effect.
Here are some of the best uses I found about LMSs:
New Hire Onboarding
It takes so much time and effort to onboard a new employee, right?
Not anymore. With professional learning management systems, you can automate how you induct and train new hires based on their roles. These platforms help you onboard faster and reduce the time to productivity.
Watch: How to Create an Employee Onboarding Training Program
Course Creation and Management
LMSs are a go-to tool for educators and course creators to craft, organize, and sell courses. You can use these to upload content, set milestones, and lay out the learning journey for the learners.
HR Training
Even HR professionals need regular training, like other employees. And what could be better than learning management systems that aid on-demand self-paced learning? They work great for busy HR executives. You can use these tools to train the HRs on key industrial skills.Bonus: Do explore these HR training courses
Watch: How to Interview & Hire Like a Pro | Training Course Introduction
Sales Enablement
LMSs have revolutionized sales professionals by offering them training on sales knowledge and skills.
Whether it is handling sales objections, making a sales pitch, or closing sales, salespersons can learn effectively through engaging and interactive content.
LMS software ensures consistent role-based training and assessments to transform employees into skilled professionals.
Watch: How to Master the Art of Selling | Training Course Introduction
Diversity Training:
Let's help everyone understand why having a mix of people with different backgrounds at work is super important. It helps to appreciate each other's cultures and treat everyone fairly, no matter where they're from.
Watch: What is Diversity Training in the Workplace
Safety & Compliance Training
Safety is the first priority, and LMSs step up in safety and compliance training programs such as OSHA, HIPAA, and hazmat for individuals and businesses. They ensure course compliance, timely certification, and recordkeeping for audit trails.
Watch: What Is Compliance Training? Requirements & Benefits
Partner Training:
The aim of partner training is to teach your partners the smartest ways to promote and sell a product or service. While doing this, you can also create important business friendships that help you grow and do really well.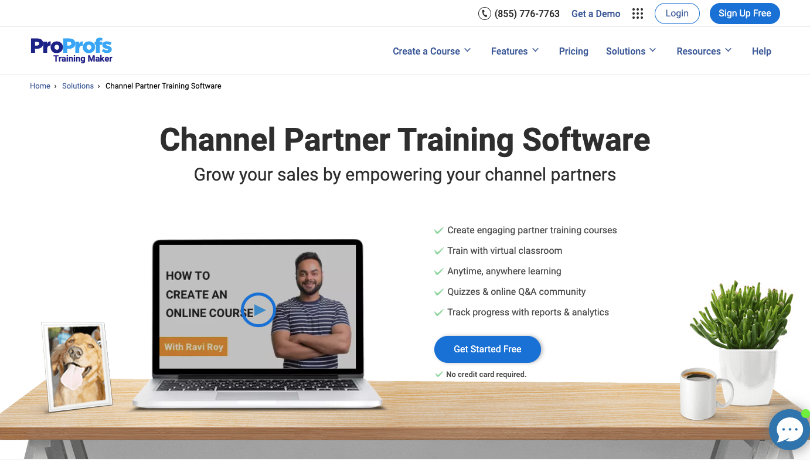 Sexual Harassment Training
Sexual harassment training is compulsory in any organization regardless of size, and LMSs can play a crucial role in such training.
They make sure that standardized, sensitive content is offered through interactive modules. Plus, you get features such as progress tracking, reminders, and certifications to ensure ongoing compliance, build a culture of safety, and promote a respectful workplace.
Watch: How to Conduct Employee Sexual Harassment Training in the Workplace
Customer Training
It sounds surprising, but LMSs can train your customers as well. They offer elements such as product tutorials, FAQs, and troubleshooting guides in a user-friendly way. No wonder you can offer great post-purchase support and enhance customer satisfaction.
Skill Building
Having just a single skill might not be enough in today's competitive world.
I have always believed that people should keep upgrading their skills according to their interests and professional demands.
And learning management systems have ensured that whether it's coding, cooking, or calligraphy, you can get expert assistance right from the comfort of your home.
LMS courses cover an incredible range of skills, which are often taught by experts. You can use them to enhance your pre-existing skills as well.
Bonus: For information on other use cases of a learning management system, check out these LMS solutions based on uses.
Types of LMS
Now that we have ample information on the use cases of an LMS, let's move on to know the types of LMS.
LMSs can be grouped into various categories based on different criteria. So, let's find out what they are.
Based on Deployment
It's an internet-based LMS, which is accessible through web browsers. You can get regular maintenance and updates online, and this can help in reducing costs compared to installed LMS options.
Cloud-based LMS
These are also known as SaaS LMSs and are hosted on external servers that are accessible via the internet. In this, the vendor takes full responsibility for hosting the LMS for its clients. The vendor is the real owner and manager of the IT infrastructure.
Watch: How to Choose the Best SaaS LMS Software
Self-hosted LMS
This is a type of LMS installed on a company's internal servers or infrastructure. You are responsible for hosting, running, and maintaining the LMS yourself. In fact, you can be in complete control of the platform, including upgrades.
Based on Purpose
Academic LMS
These learning management systems are geared towards K-12, colleges, and universities.
And after the global pandemic, the rate of their adoption has skyrocketed.
Corporate LMS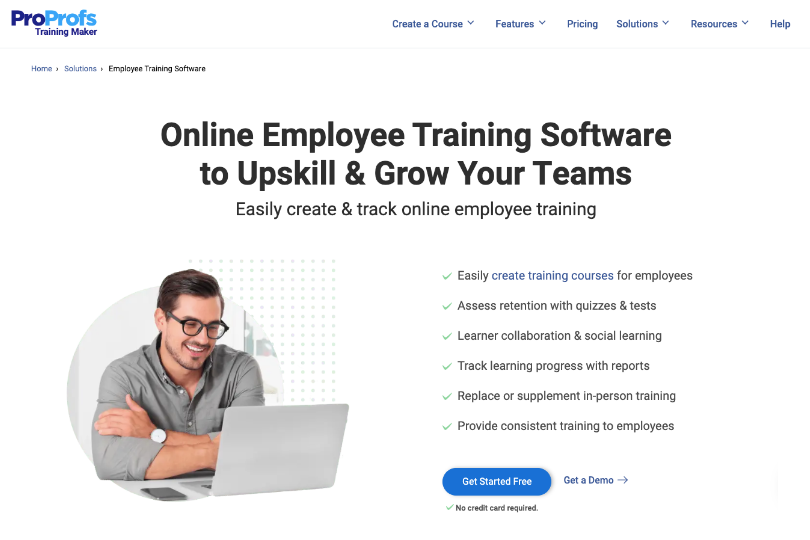 These LMSs are tailored for enterprise training and development. They are meant for SMEs, MNCs, and other organizations. Corporate LMSs cater to the specific needs of businesses and corporations in delivering onboarding, skills, compliance, and policy training.
Based on Pricing
Free LMS
Free LMS solutions are for those on a shoestring budget. They come with limited features and suit small organizations with limited learning needs.
A commercial LMS is a more expensive version of an LMS. But it comes with more advanced features and support than its free alternative.
Based on Source
Open-Source LMS
An open-source LMS is where the source code is open to all. It offers the freedom to alter and personalize the source code, allowing greater command over data and features. However, it may need a bit of technical manpower.
Closed-Source LMS
A closed-source LMS is one with a proprietary code. Only the provider can make changes to the software, not the end-user. It is just like iPhones, which don't share their original code. These LMSs are mostly developed for commercial uses.
Based on Accessibility
Mobile LMS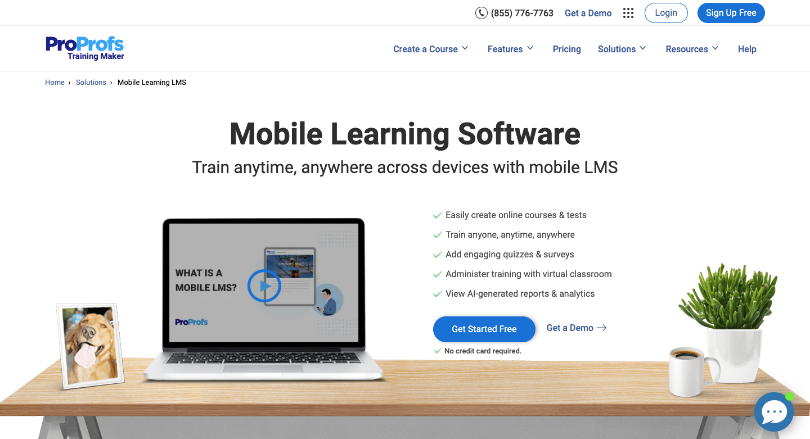 These LMSs are primarily meant for mobile devices such as smartphones and tablets.
You can access these LMSs on the go. Employees who don't behind a desk like construction workers can benefit from using a mobile LMS.
Watch: What Is a Mobile LMS & How Can It Help Train Anytime, Anywhere?
Desktop LMS
As the name indicates, these LMSs are accessed primarily from desktop computers. They offer a more comprehensive interface suited for in-depth training on larger screens.
How Does an LMS Work?
We have now understood what a learning management system is, the types, and the top use cases.
Next, let's understand how they work.
To do so, we should know the three main components of an LMS:
The LMS software, which is the backbone of the system. It is responsible for storing all of the data related to the courses, assessments, and users.
The LMS content, which is the material that is used to deliver the training. This can include text, images, videos, and simulations.
The LMS users, which are the people who are taking the courses as well as training managers. This can include employees, students, instructors, and admins.
Let's understand it better through an example:
Suppose you are an employee at a company that is using an LMS to deliver training on a new product. You want to take the course, so you log into the LMS and search for the course. The LMS software finds the course and displays it on your screen. You can then start the course and begin learning about the new product.
As you work through the course, the LMS software tracks your progress. It also provides you with feedback on your performance, like on in-course quizzes. This feedback can help you to identify areas where you need to improve.
When you finish the course, the LMS software generates a report on your performance. This report can be used by your manager to assess your learning and development.
Ta-da! That's how an LMS would work in simple words.
But wait! There's more to it.
I have actually browsed through the working of a number of LMS tools, and here is how they work:
Enrolling and Accessing Courses
Just like enrolling in a traditional classroom, you pick your courses on the LMS. Once you're in, the LMS acts like your virtual classroom. You open up your web browser, log in, and there you are, facing a neatly organized dashboard with all your courses lined up.
To set up your virtual classroom for the first time,
Watch: How to Set up Your Virtual Classroom in 5 Minutes
Browsing Course Content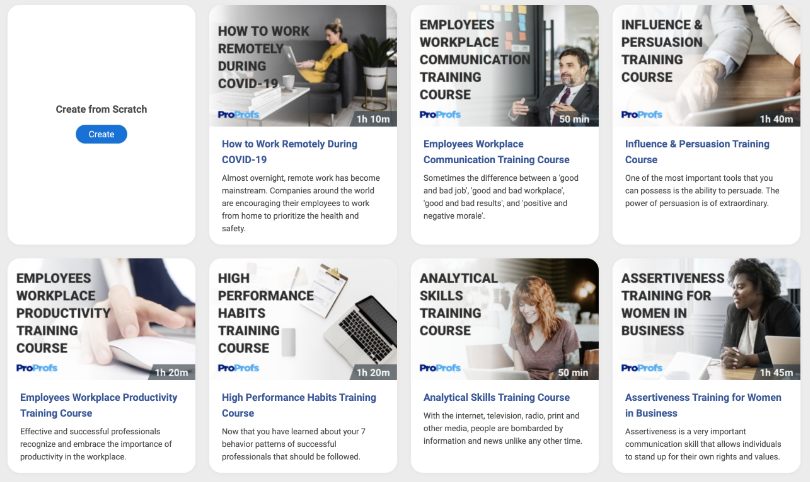 Once you're inside a course, the LMS lays out all the learning materials for you. You'll find video lectures, reading materials, assignments, quizzes, and more, neatly organized in sections or modules. It's like walking through a curriculum in a virtual setting.
Interactive Learning
The magic begins when you start interacting with the content. You watch video lectures right there on the LMS, pause to take notes, and even rewind if you missed something. Text-based lessons are presented in a reader-friendly format, making it easy to absorb information.
Assignments and Assessments
When it's time for assignments or quizzes, the LMS is there to guide you. You upload your assignments directly onto the platform. Quizzes can range from multiple-choice questions to essays. After you submit, the LMS often provides instant feedback or shows you your scores.
Watch: How to Create an Assessment Online
Discussion and Interaction
Ever wished you could raise your hand in an online classroom?
LMS platforms have got you covered.
They usually feature discussion forums or chat rooms where you can interact with instructors and fellow students. This interaction creates a sense of community and a space to ask questions and share insights.
Progress Tracking and Reporting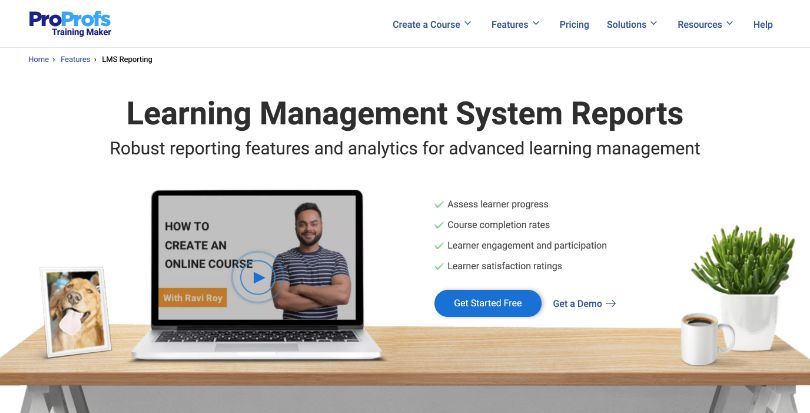 Now, here's where things get really interesting.
The LMS is your personal learning assistant that tracks your progress. It keeps a record of which lessons you've completed, how you fared in quizzes, and whether you met assignment deadlines. This data helps you stay on top of your learning journey.
Here are some helpful articles on the different types of reports and how to access them.
Flexibility and Self-Paced Learning
One of the coolest aspects of an LMS is the flexibility it offers.
You're not bound by a fixed schedule. You learn at your own pace, fitting your training into your schedule.
This is perfect for those of us who juggle work, family, and other commitments.
Feedback and Improvement
Remember those assignments and quizzes in your school and college?
The LMS not only shows you how you did in a course or quiz but also helps instructors make informed learning & development decisions. They can see how the entire class performed, identify roadblocks, and adjust their teaching accordingly.
It's a loop of improvement for both you and your instructors.
Certifications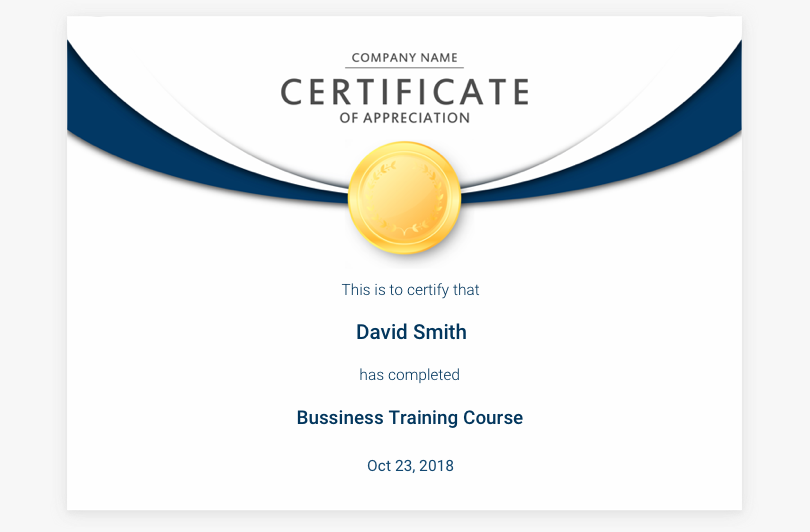 Done with a course?
Many LMS platforms offer completion certificates.
These documents can be great additions to your resume, showing potential employers that you've gained valuable skills through your online learning journey.
Updates and Maintenance
Behind the scenes, the LMS itself needs maintenance and updates.
But the beauty is, it's all done online in the case of a cloud-based LMS. You won't have to download or install anything.
The platform evolves to provide you with the latest features and a seamless learning experience.
Security and Privacy
You might be wondering if the data you provide these LMS platforms is secure.
Well, the most popular LMS platforms, such as ProProfs Training Maker, take security seriously. Your personal information and learning progress are often protected using methods such as user roles & permissions, GDPR, and password-protected courses.
Features of an LMS
Ever wondered why learning management systems are becoming so popular?
Well, one reason is LMSs these days are loaded with amazing features, and here are some of the major ones for you:
eLearning Authoring Tool for Rapid Course Creation
With an eLearning authoring tool, you can swiftly create engaging courses. It's like a course builder where you assemble content, add interactive elements, and design lessons, all without being a tech expert. That's how it actually works.
Watch: What is an eLearning Course Authoring Tool?
Professionally Designed Courses to Save Time in Course Creation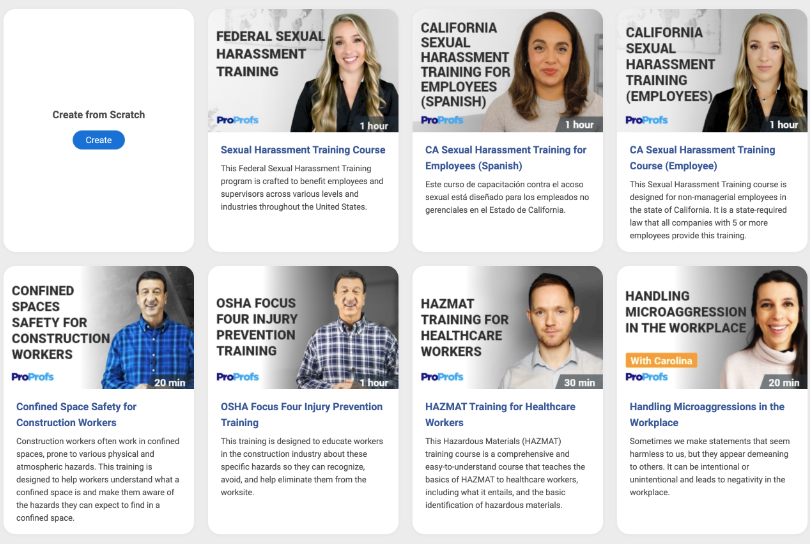 Pre-designed courses are a real time saver. Generally, these ready-to-go resources are professionally designed and fully customizable. They save effort and still deliver a top-notch learning experience.
Who would not like to grab a piece of cake kept neatly on a plate?
Bonus: View Course Library
Virtual Classroom for Centralized Learning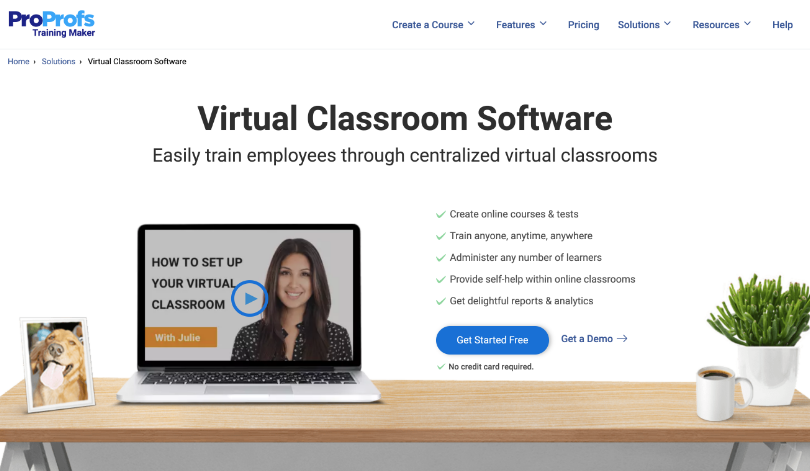 Imagine a digital classroom that is similar in feel to a normal classroom, accessible anytime from the comfort of your home – that's the virtual classroom. It's actually a one-stop shop for lectures, discussions, assignments, and tests.
User and Group Management for Ease of Administration
Some LMSs allow you to sort learners into groups by department, role, or location. Besides, you can appoint group admins to manage each bunch.
This streamlines user management and course assignments.
Group admins can take care of tasks like adding learners, sending reminders, and report sharing.
Mobile Learning to Foster Anytime, Anywhere Learning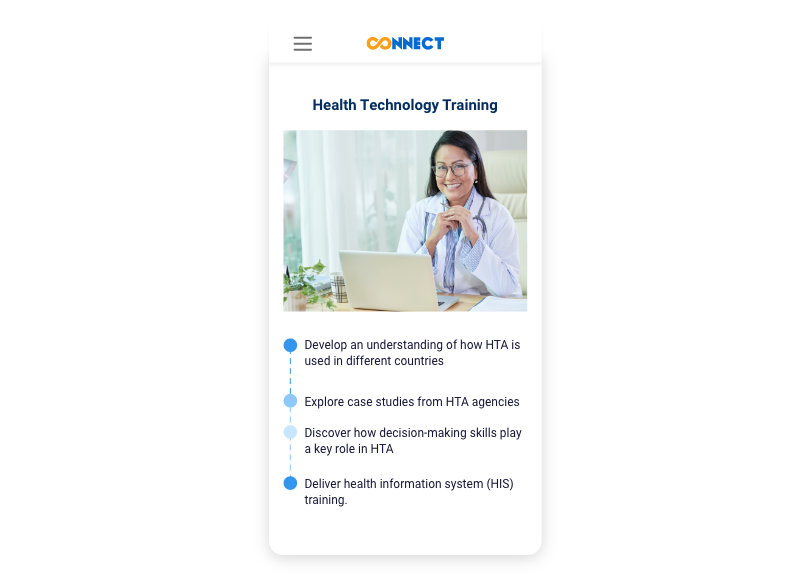 Learning these days isn't confined to desktops. With mobile learning, you access courses on your phone or tablet, turning every moment into a learning opportunity.
This can help you access the courses from anywhere, even when you are traveling.
Assessments and Quizzes to Assess Knowledge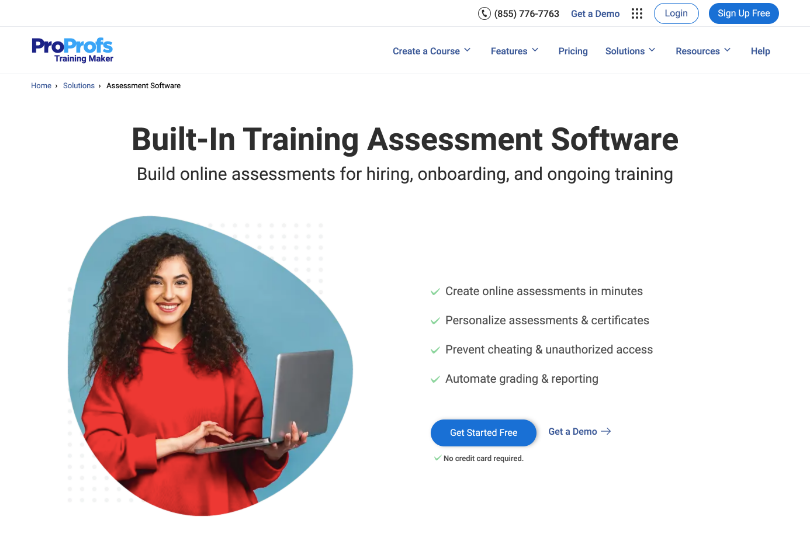 Assessments and quizzes are like checkpoints on the path of our learning journey. They test our knowledge, guiding us on what we've mastered and where we might need extra effort.
The best LMS solutions have built-in assessments, question banks, and templates to help you create the tests.
Besides, some LMSs can help you create questions in different formats, automate scoring, prevent skipping questions, enable remote proctoring, and enable audio/video responses.
Watch: How to Create an Online Quiz in Under 5 Mins
Automation to Simplify Training Administration
Automation in an LMS involves using predefined rules and triggers to perform tasks such as enrollment, course assignments, reminders, notifications, and assessments automatically, reducing manual intervention and enhancing the learning experience.
It's like having a trusted assistant who schedules and executes these repetitive tasks.
LMS automation improves the efficiency, consistency, and productivity of admins and instructors while ensuring a delightful experience for learners.
Collaboration for Social Learning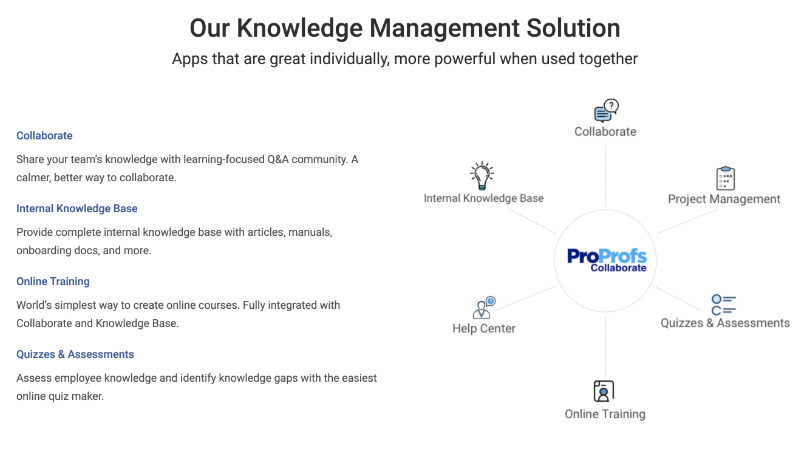 Think of this like a virtual brainstorming session. Collaboration features enable group discussions, where learners and instructors exchange ideas, solve problems, and build a thriving learning community.
It promotes social learning, for example, through a Q&A forum, where learners can clear their doubts and exchange knowledge.
Watch: How to Enable Collaboration & Discussions in Your Course
Learning Paths to Offer Need-Based Learning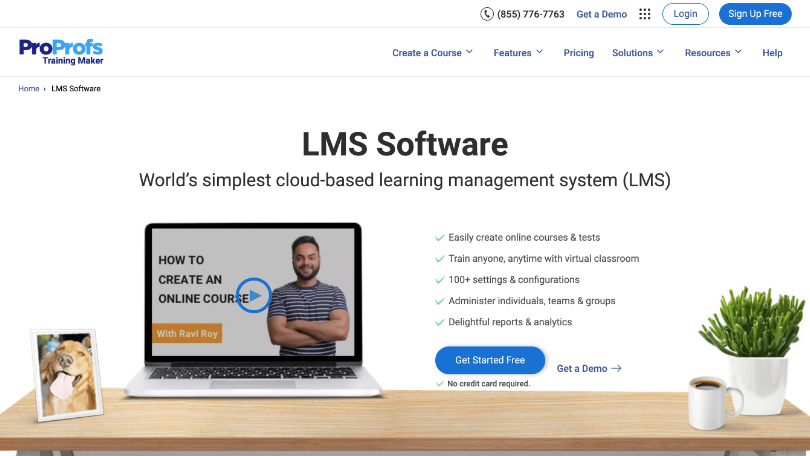 Learning paths are like personalized roadmaps. They guide us through the courses we need, based on our role or learning goals, ensuring that the journey is tailored just according to our needs.
These paths show us the way we should take to achieve clear learning objectives.
Gamification to Boost Engagement & Retention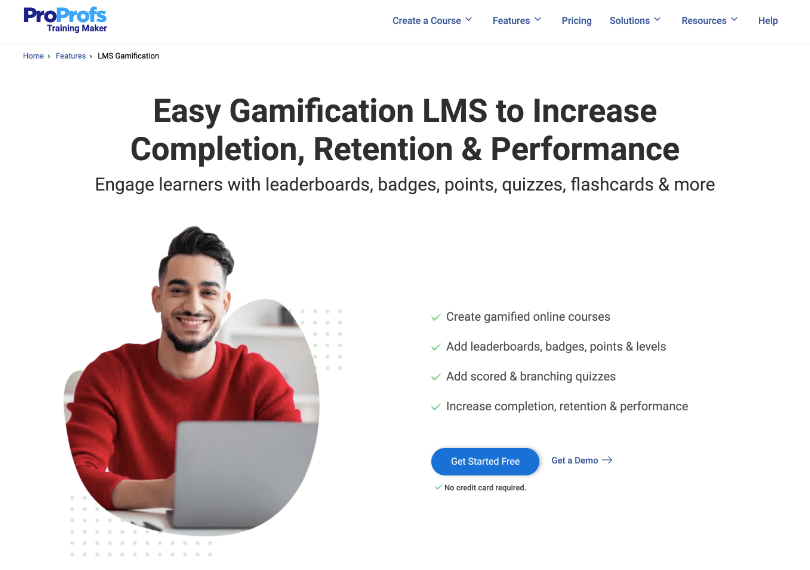 Learning gets a playful twist with gamification.
It's where you add game elements such as rewards, points, and badges to keep the learners engaged, motivated, and eager to learn. It can also foster healthy competition.
Blended Learning to Expand Learning Boundary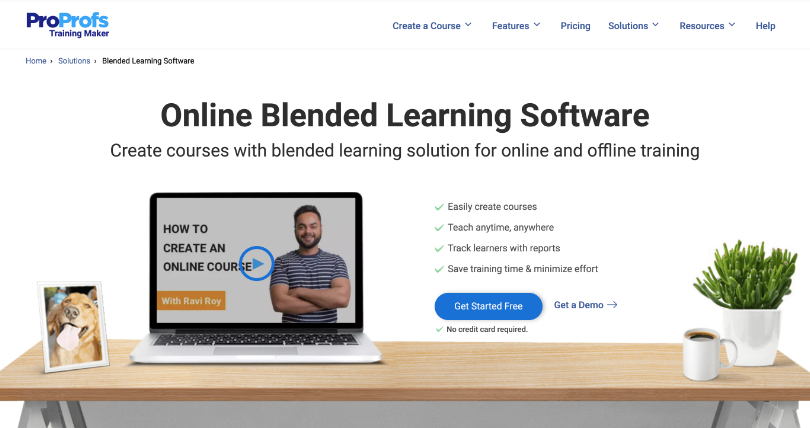 Blended learning combines the best of both worlds – online and in-person learning. It's like having a buffet of learning options, expanding the horizons beyond traditional methods.
Such a hybrid or integrated learning system promotes better participation and course completion as it is flexible and convenient.
SCORM & xAPI Compliance for Software Interoperability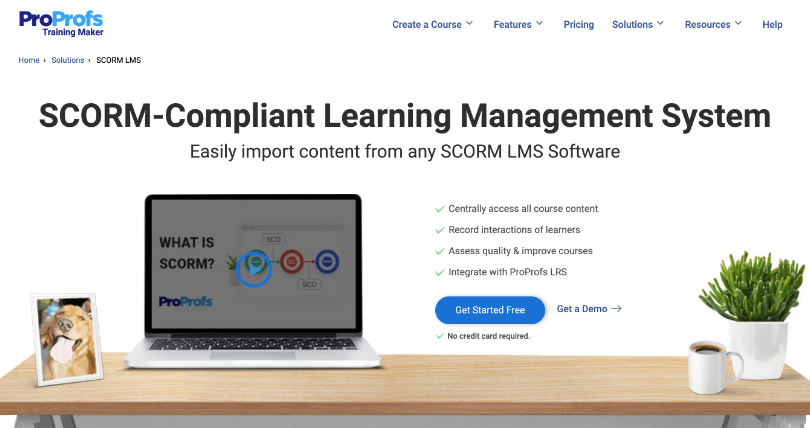 An LMS that supports SCORM and Tin Can ensures it plays well with other compatible software. You can easily import training materials from other eLearning tools that adhere to these technical specifications.
Both SCORM and xAPI provide a flexible framework that facilitates seamless communications between different eLearning tools.
Training managers can access comprehensive and insightful data in a learning record store (LRS).
Watch: What Is xAPI (Experience API) aka Tin Can API – Features and Benefits Explained
Integrations for Seamless Data Exchange
Software integrations in an LMS amplify the power of already robust tools. It enables users to exchange data between an LMS and their most used applications.
For example, by integrating your LMS with Mailchimp, you can assign online courses to Mailchimp subscribers, send targeted emails to course participants, and sync LMS users' lists with your email marketing lists.
This communication between an LMS and other tools syncs data effortlessly and improves the overall learning experience.
Certification to Keep Learners Motivated
Certificates are like digital trophies. They're the proof of achievements, motivating learners to complete courses and showcase my newfound skills.
Most LMSs offer professionally designed certificates, or you can design them all yourself. Add your logo, preferred colors, text, date, and signature.
Besides, you can easily print these course certificates or share them with your learners via email or on your social media feeds.
Watch: How to Create Custom Certificates With Your Own Logo and Branding
eCommerce to Sell Courses Easily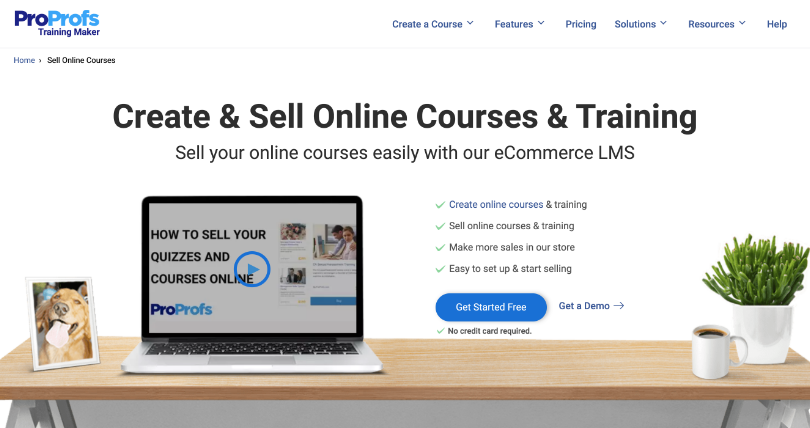 For course creators, this is like setting up an online store for courses.
eCommerce features enable them to sell their courses, reach a wider audience, and share knowledge while earning.
As a bonus, you can add coupons and promotions and set up multiple payment options.
Now, here's a thing that you may not often find elsewhere.
When you use a cloud LMS like ProProfs Training Maker, you can generate advanced sales reports & analytics on courses sold, date of purchase, country, names of the buyers, and total earnings (weekly or monthly).
You can also download and keep this buyer information for future marketing purposes.
Multilingual Support to Cater to a World Audience
This feature in LMS software enables you to train your audience in a language they understand. A multilingual LMS breaks down language barriers, making sure everyone learns in their preferred languages.
And these days, when most companies target customers in all major international markets, there's always a need to train people in different languages.
An LMS with this capability lets you cater to a worldwide audience in different linguistic regions.
Single Sign-On for Easy & Secure Access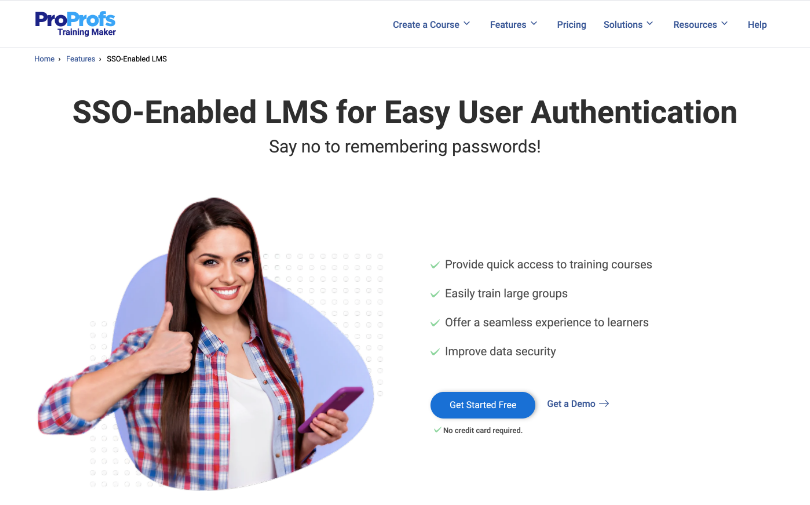 Logging in systems and apps becomes a breeze with single sign-on. It's like having a master key that grants access to multiple doors without needing different keys.
The SSO feature allows you to automatically recognize users who are already logged in to your website.
This means that if you have embedded a course on your website and you have information about the users, such as their name, email address, and ID, you can automatically pass this information on to the course.
As a result, learners are effortlessly recognized, eliminating the need for them to manually enter their credentials every time they log into a system.
AI Reporting & Analytics to Track Learner Progress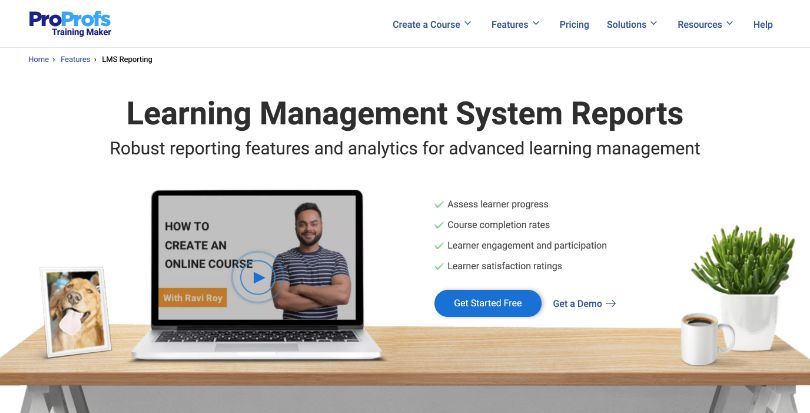 Reporting is essential in every LMS. Think of this as a crystal ball for learning.
AI-powered analytics reveal insights into the progress of the learners, showing where they shine and where they could use more focus.
With the help of this feature, you can view individual and group reports, find out where learners spend time, the challenges and milestones, and track performance, engagement, and satisfaction levels.
Watch: How to Analyze Training Course & Quiz Results
White Labeling to Boost Your Brand Visibility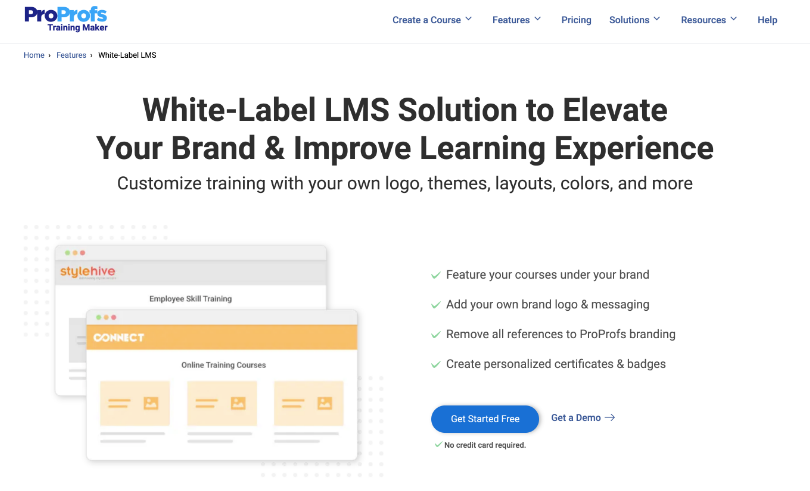 White labeling is like putting your personal touch on the learning management system. It enables users to customize the platform's appearance, boosting the brand's visibility, and creating a unique learning space.
You can customize your courses and certificates with your brand's logo, font, desired color schemes, themes, and layouts. This can help in boosting engagement and connecting the learners better.
Benefits of an LMS
Are learning management systems beneficial to end-users?
I bet they are!
Here are 11 major benefits you can expect from a standard LMS.
Quick Creation & Update of Courses: Creating and updating online courses is easy with an intuitive learning management system. In most cases, you can do it through a simple drag and drop, no matter the type of material you're using. This drastically reduces the time you spend developing and modifying your content.
Organized Learning: Imagine having all your learning materials neatly organized in one place. No more frantic searches through stacks of paper or endless folders on your computer. With an LMS, you've got everything at your fingertips.
Anytime, Anywhere Access: Say goodbye to attending a physical classroom or limiting learning to specific time slots. LMS brings your learning straight to your screen. Whether you're on the subway or in your pajamas at 2 AM, learning is at your convenience.
Flexibility: Got a busy schedule? No problem! LMS lets you set your pace. You can breeze through lessons and spend extra time on the tricky stuff. It's like having a personal tutor that adjusts to your rhythm.
Progress Tracking: Remember when you used to wonder, "Am I getting better or worse?" LMS takes care of that. It tracks your progress in real time, showing you where you started, how far you've come, and what's up next on your learning journey.
Interactivity: No more boredom during endless PowerPoint presentations. LMS jazzes things up with interactive quizzes, discussions, and videos that keep you engaged. Learning becomes something you look forward to.
Collaboration: Learning doesn't have to be a solo adventure. With LMS, you can connect with fellow learners, share insights, and even collaborate on projects. It's like a virtual study group that's always just a click away.
Personalized Learning Paths: One-size-fits-all? Not anymore. LMS tailors the learning experience to you. It identifies your strengths, weaknesses, and areas you need to focus on, making your journey more efficient and effective.
Instant Feedback: Remember waiting days (or even weeks) for your assignments to be graded? LMS makes it easier by giving you instant feedback. You'll know right away whether you're acing it or need a little extra work.
Paperless: If Mother Earth had a favorite learning system, it'd be LMS. Say goodbye to mountains of printed materials. Going digital not only saves trees but also declutters your learning space.
Continuous Learning Culture: LMS-based training helps build a sustainable culture of learning. These solutions make training easily manageable, engaging, and available on demand, and learners no longer see learning as something to avoid. LMS software provides the tools, resources, and support instructors and learners need at every stage.
How to Choose an LMS
After you know it all, it's time to choose the best learning management system.
But how do you pick the one that is right for you? Choosing one might feel like picking out a new gadget, but don't worry, I've got your back.
Here's a guide to help you navigate the LMS world and find the one that suits you:
Know What You Need: First things first, take a moment to figure out what you actually need from an LMS. Identify what training you want to deliver and why. Your needs will be your compass.
User-friendly Interface: Nobody wants to wrestle with a complicated interface. Look for an LMS that's easy on the eyes and intuitive to use. You should be able to navigate through it without needing a PhD in tech.
Must-Have Features: Different LMSs come with different features – from video hosting to interactive quizzes, certificates, and sharing options. List out the features that are must-haves for you.
Customization Options: Everyone loves a bit of personalization. Seek out an LMS that allows you to customize the look and feel to match your style and branding guidelines
Watch: How to Configure Your Online Course Settings
Mobile-Friendliness: Let's face it, we're glued to our phones. Your chosen LMS should work seamlessly on mobile devices. Learning on the go? Yes, please!
Support and Training: Learning curves can be steep, so make sure your LMS comes with top-notch customer support and training resources. You shouldn't be left stranded if you hit a tech snag.
Integrations: If you're already using other tools or platforms, like video conferencing software or content creation apps, make sure your LMS plays nicely with them. Integration is the name of the game.
Security Measures: Your learning materials are like treasures, and you want them to be safe. Look for LMSs that prioritize security, like encryption and data protection.
Cost Consideration: LMSs come in all price ranges, so choose one that fits your budget. Some offer free trials or freemium versions, while others might require a monthly subscription. Just make sure you're getting your money's worth.
Read Customer Reviews: Don't miss this, as this is one of the most important steps. Check out reviews and testimonials on websites such as G2 and Capterra to see the features and comparisons of the LMSs that you're eyeing.
Watch: How to Choose the Best LMS Software for Employee Training
LMS Implementation
Knowing what a learning management system is and its benefits is not enough. You should be able to implement it well.
So here, let me introduce you to the process of LMS implementation in just 12 steps.
Set Clear Goals: Start by defining what you want to achieve with your LMS. Are you enhancing employee training, expanding educational offerings, or something else? Having clear goals will keep you on track.
Assemble Your Dream Team: Putting together a dream team for your LMS implementation is a must. This squad should consist of technical experts, both from your chosen LMS vendor and from your own organization. For optimal results, it's better if these two groups collaborate right from the beginning, ensuring they're on hand to assist you throughout the process.
Assessing the Needs: Figure out what your organization really needs from the LMS. What features are must-haves? This will guide your selection process and ensure your LMS fits like a glove.
Choose Wisely: After considering your needs, pick an LMS that aligns with your goals. It's like choosing the right car for a road trip – you want one that can handle all the twists and turns.
Plan, Plan, Plan: You need to craft a detailed implementation plan. Think about timelines, resource allocation, and potential roadblocks. A solid plan is your GPS to a smooth implementation journey.
Content Migration: Got existing training materials? It's time to move them into the new system. Think of it as giving your old stuff a shiny new home. You can easily import SCORM-compliant content and centrally access learner data when you use the ProProfs Training Maker.
Customization: You can tailor your LMS to match your organization's vibe. From colors to logo and font, make it feel like home for your learners.
Training Time: It's time to train your team and users on how to use the new LMS. This is like showing them around a new city so they can find all the cool spots.
Rollout Strategy: Now you can decide how you're going to introduce the LMS to your users. Should it be a gradual rollout or a grand unveiling? You can pick the strategy that suits your organization.
Engagement Boost: Do you wish to get your users excited? Show them the benefits of the LMS, how it makes their lives easier, and how it's going to supercharge their learning.
Feedback Loop: Do you wish to stay productive? Always have a feedback section in place. It's like having a suggestion box for improvements. Some users might have insights you haven't thought of.
Continuous Improvement: No, the LMS journey doesn't end with implementation. It's actually the beginning. You need to assess its performance regularly, gather user feedback, and make adjustments. It's like fine-tuning a device for best results.
LMS Pricing Models
The price you pay for an LMS depends on the pricing plan you choose, the number of learners, the features availed, and several other factors.
Here is a list of some of the popular LMS pricing models with how they work and for whom they are suitable:
| LMS Type | How it Works | Suitable for | Pricing |
| --- | --- | --- | --- |
| Open Source LMS | Available for free, and you have the freedom to customize and modify it as you like | Organizations with tech-savvy teams or limited budgets | Free to use, but customization, hosting, and support may cost a bit |
| Freemium LMS | It offers a basic version for free, with the option to upgrade to a premium version with advanced features | Small organizations or individuals with limited budgets | Basic version is free; premium features might cost around $10-$50 per user per month |
| Subscription-based (SaaS) LMS | Users pay a recurring subscription fee (monthly or annually) to access the LMS | Businesses of all sizes seeking scalability | Monthly fees can start from $100 and increases as you go up |
| Perpetual License LMS | You need to pay a one-time license to use the LMS indefinitely | Large enterprises with a budget for an upfront investment | Costs can range from several thousand to tens of thousands of dollars |
| Pay Per Active User | You need to pay a fee based on the number of active users | Businesses that have users actively using the system/organizations with varying users | Can range from $5 to $20 per user per month, based on the features |
| Pay As You Go | It is directly linked to your LMS usage pattern. The price increases only with a peak in usage. You aren't charged for inactive users. | Organizations with fluctuating or inconsistent demands. The final bill will fluctuate from one period to another. | Variable and dependent on the usage |
| Pay Per Learner | You are billed according to the actual number of learners who access the system or take your courses. | Enterprises that know how many learners they exactly need to train. Calculating monthly or yearly expenses becomes easier. | Costs typically incurred on a per-learner basis |
| Custom Pricing | It has personalized features, integrations, and dedicated support | Large organizations with complex needs | Highly variable and tailored based on negotiations |
Ready to Adopt an LMS?
As we reach the final segment of this blog, you may already have a fair idea of an LMS.
To recap, LMSs are super cool platforms that make learning and training a breeze. You can have all your learning materials in one place, chat with fellow learners, take quizzes, and even track your progress.
These systems are flexible and cater to all use cases, class sizes, and industries.
And when you buy a reliable learning management system from ProProfs, you can ensure getting the best benefits without breaking the bank.
You can easily switch from old-school learning practices to a fully virtual training experience with ProProfs Training Maker. Easily create online courses and assessments and educate employees, partners, customers, and students, in-house or remotely.
Create the best experiences for your learners that are rewarding, consistent, and sustainable.
Do you want a free Training Software?
We have the #1 Online Training Software for employee training & assessment