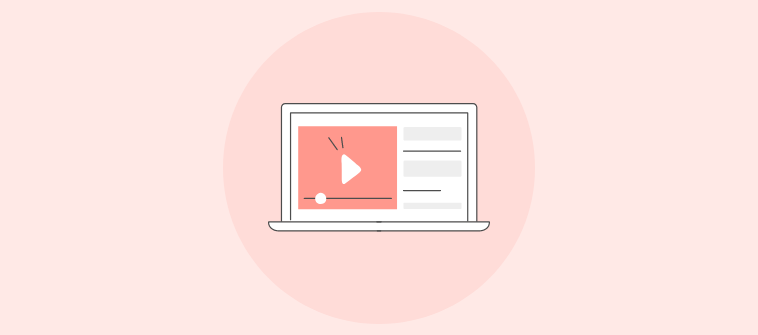 It's natural for many people to confuse similar-sounding terms. This is what happens with LMS vs. CMS. Unless you're a technophile who closely follows the latest trends as they unfold, you may get confused as well.
But don't worry. That's not entirely your fault. It's never too late to learn about them.
There are a few similarities and a whole lot of differences between a learning management system and a content management system.
In this post, you'll learn how they are alike and different, along with a simple example for each tool for better understanding.
Know the real purposes of these tools and avoid making wrong purchase decisions, especially if you're setting foot in the domain of software applications for the first time.
So, let's get started!
What Is an LMS?
An LMS is a software application that serves as a one-stop solution for online employee training and academic programs. Training managers and teachers can use these web-based platforms to plan, create, manage, deliver, track, and analyze online courses & assessments with anyone, anywhere. For more on the topic, read What is an LMS?
ProProfs Training Maker is an example of an LMS. Most of the LMS software like this that are currently on the market are cloud-based and sold as per a software as a service (SaaS) model.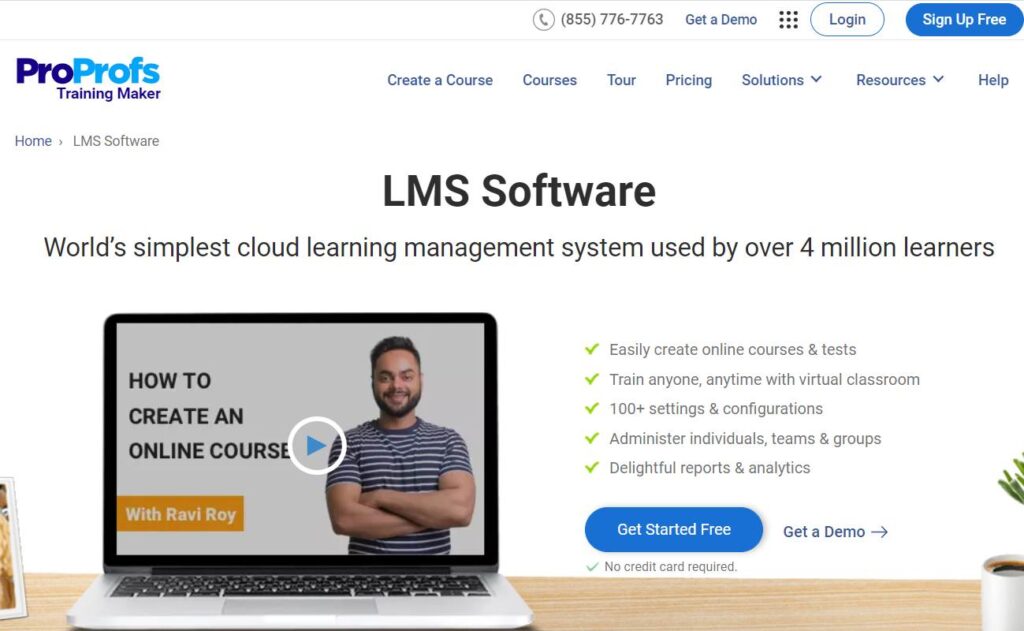 These platforms make the life of instructors and admins easy by simplifying repetitive tasks such as enrollment, reminders, grading, and reporting through automation.
Similarly, they make learning seamless for learners through personalized learning paths and self-paced microlearning on any device, anytime, anywhere.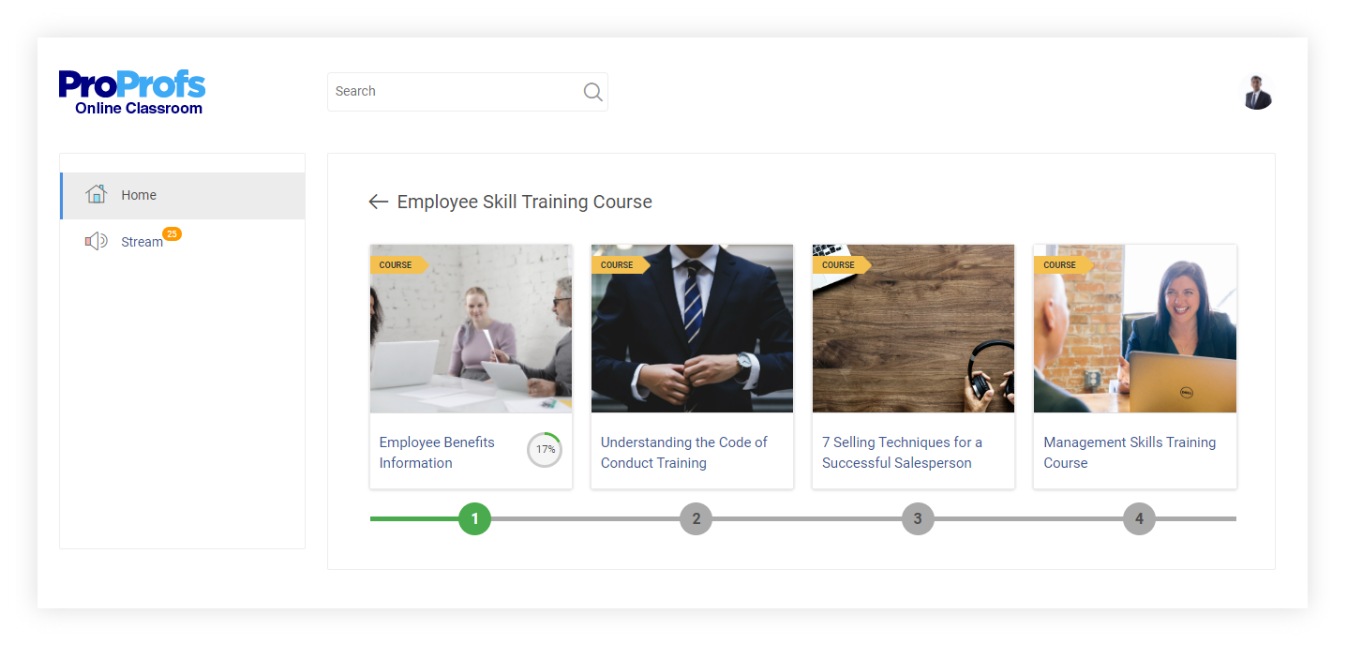 Unlike traditional classrooms, a content learning management system supports multimedia for engaging learning experiences. You can also upload training materials you already have, including videos, presentations, recorded webinars, graphics, and flashcards.
Watch: What is a Cloud-Based Learning Management System?
What Is a CMS?
A content management system or CMS is a software platform for creating custom websites and digital content. You can easily develop a website without writing a single code or learning programming. Similarly, you can add, manage, modify, and delete online content with ease.
WordPress is an example of the most popular CMS out there.
It lets you publish articles online, embed videos, and display graphs, charts, and infographics. Plus, you can create multiple user accounts in the platform and grant permissions to either view and edit, or just view content.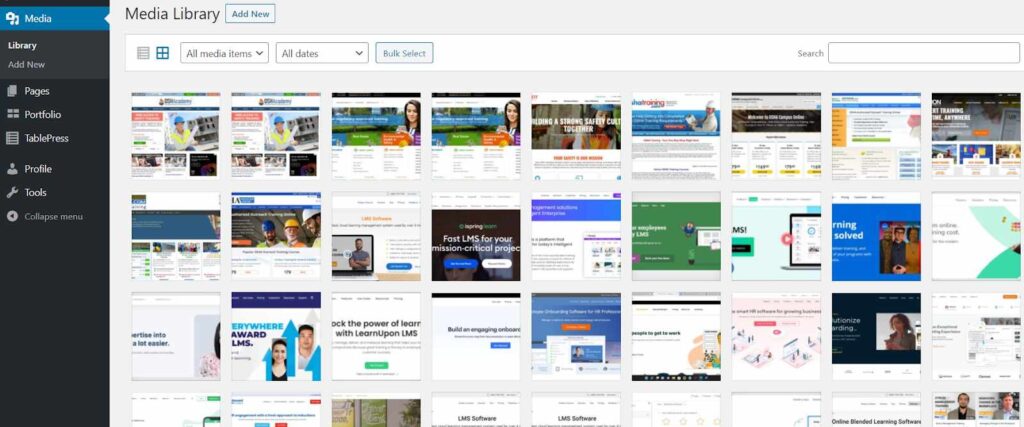 While you can use it standalone to build a website and manage your content, a WordPress Integration with an LMS functions as an online learning portal. There you can assign courses and tests, view detailed courses reports, and sell courses online centrally from your WordPress dashboard.
The best thing about a CMS is that it provides a centralized place to create, manage, and display your content.
Similarities Between a CMS and an LMS
An LMS and a CMS share some similarities in functions that seem to overlap with each other. Here are some simple examples:
Ability to create, edit, and delete online content

Useful to manage and deliver online training content

Support multiple users and permissions

Easily scalable to meet a large number of users

Can create a web portal where users can sign up and take courses

Offer some level of reporting

Play a vital role in eLearning
Differences Between a CMS and an LMS
Despite these similarities, there are a bunch of differences between an LMS and a CMS. Look at the following table to understand them.
| LMS | CMS |
| --- | --- |
| It is used to create, manage, administer & track online courses and assessments | It is used to create, organize, and publish content, such as personal blogs or website content for businesses. |
| Primary objective is to offer seamless eLearning experiences through personalized learning paths. | It aims to help users collaborate in creating, modifying, publishing, and managing any digital content. |
| Supports learner interactions with elements such as quizzes, gamification, live sessions, and social forums. | Serves solely as back-end content repositories for viewing purposes only. |
| Generally involves a learning curve as it offers various features for online learning and training administration. | Simpler and faster to deploy due to design limitations |
| Generates detailed reports on learner activities, courses, and instructors. | Limited to simple activity reports |
| Learners are end-users | End-users are content managers |
LMS or CMS: Which One Is Best for You?
It all depends on what you're planning to do with your online content.
Both an LMS and a CMS can help you create, store, manage, and present content in an organized way. That said, an LMS is designed to assist users in employee training and academic learning. So, it comes with advanced functionalities for the course and quiz assignments, group management, admins & instructors, custom learning pathways, virtual classrooms, certification, and eCommerce.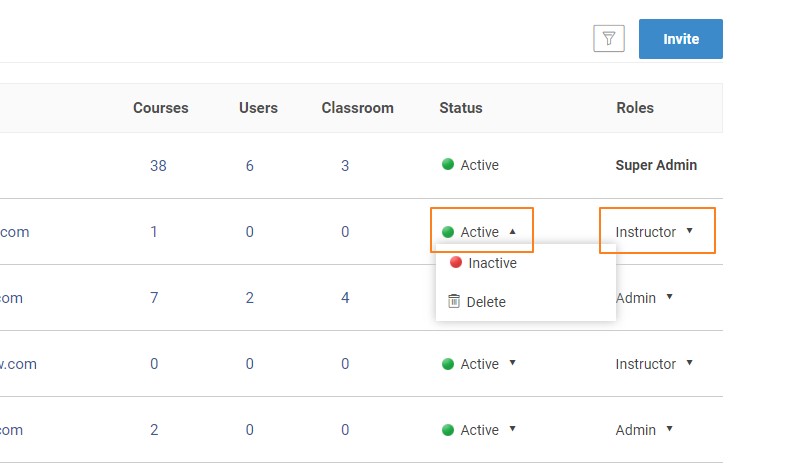 On the other hand, a CMS follows the virtual filing cabinet model where you can arrange online content by folders. That's why it's best for organizing large volumes of content with access and editing rights to multiple users. But a CMS is not meant for use as a web-based learning platform.
So, if your goal is to engage with your learners for the long term with purpose-built online courses and assessments, then an LMS can be a natural choice. A CMS is suitable only for building a website and managing blogs and other portfolios without any learning taking place.
How to Choose the Best LMS
Like in the case of choosing other software applications, selecting the best LMS that can help meet your learning needs should be based on some criteria. Consider the following standardized checklist to make the right decision.
First of all, know your audience

Next, identify their learning requirements, including gaps, challenges, and preferences

Calculate your training budget and factor in how much you can spend on training tools

Based on it, start exploring a list of LMS software

Make sure the solution you choose has the following features:

easy to use

customizable

scalable

mobile-ready

ready-to-use courses

quizzes, tests & exams

supports uploading existing content

multilingual support

SCORM & Tin Can compliance

multiple instructors & admins

reporting & analytics
Excellent customer service is another consideration, as it can make or break your relationship with the software provider
Watch: How to Choose the Best SaaS LMS Software
How to Choose the Best CMS
Next, let's look at how to choose a superior CMS for your custom website and content management tasks. The elements you should consider in a CMS aren't much different from those in an LMS; they are standard in-demand features. Check the following:
Ease of use for a faster adoption rate

Flexibility to scale the system as your business grows

Key SEO functionalities

Support for social media marketing

Security measures to keep content and user data safe

Multiple language support so that you can speak to users in their language

Training & ongoing support by the vendor for maximum business impact and success

Analytics features to make sense of data
Frequently Asked Questions
What is the difference between LMS, CMS, and LCMS?
There are some technical differences between these three platforms. An LMS is purely designed for administering learning online by streamlining and automating course creation and delivery.
A CMS provides a framework for creating, storing, managing, & displaying content, and it's devoid of any interactive learning feature. A Learning Content Management System (LCMS) combines the functions of a CMS and an LMS. Like an LMS, an LCMS stores, organizes, and tracks content.
Similarly, you can create content in an LCMS like in a CMS, but unlike a CMS, the content created in an LCMS is designed for online learning.
Are LMS and CRM the same?
No, they aren't the same. A CRM, which stands for customer relationship management, is a platform for managing customer information, such as contact details, and communicating with customers. It's also used to track leads and prospects.
In other words, it is a tool to manage your relationships with existing and potential customers. On the other hand, an LMS is a software application that provides a secure virtual environment for online learning. It provides access to courses, tests, knowledgebase, community forums, and more.
Is there any difference between a learning management system and a knowledge management system?
Yes, there is. A learning management system is designed keeping online learning experiences in mind – from creating content to delivering, tracking, and analyzing assignments seamlessly in one place.
On the other hand, a knowledge management system is a software solution for identifying, gathering, storing, evaluating, and sharing knowledge that organizations create in their day-to-day operations. The knowledge can be in the form of FAQs, employee manuals, blogs, or how-to videos.
Adopt the Best Platform for Learning or Content Management
Learning management systems and content management systems share a few similarities and differ from each other on many levels. But depending on the type of solution you're looking for, you can adopt either.
Whichever platform you finally choose, make sure you explore all the must-have features before purchasing. That way, you'll get all you need for content or learning management in one place.
For this, you can read third-party reviews, check what your competitors are using to meet similar needs, request a demo with as many tools as possible, and go for a free trial.
Once you know what an LMS or CMS is, what it does, and how it can help you as an organization, it becomes easier to pick the right one to fulfill your requirements.
Do you want a free Training Software?
We have the #1 Online Training Software for employee training & assessment