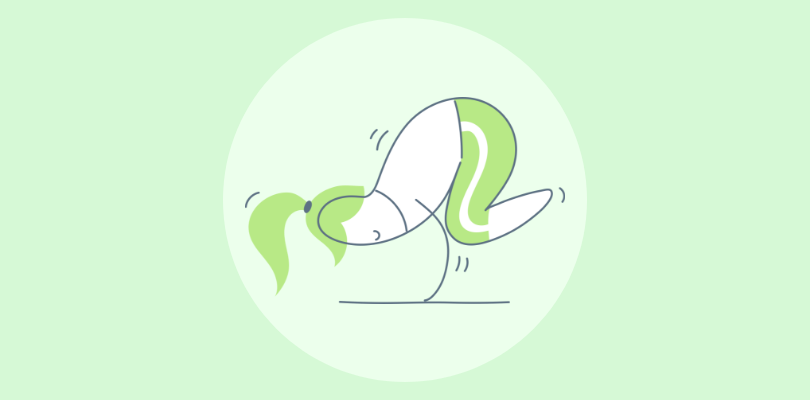 Whether you're a personal trainer aiming to connect with clients virtually, a yoga instructor looking to spread Zen vibes to a worldwide audience, or a wellness business looking to train your staff, you want them to do the right thing, the right way, the first time.
In such a situation, the right training and eLearning platform can be a boon.
I've compiled a list of the 8 best LMS for the fitness and wellness industry.
From interactive workout modules to seamless progress tracking, these platforms offer a sea of possibilities.
Join me as we explore the world of virtual coaching, where sweat meets pixels and personal growth knows no bounds!
Here is an at-a-glance view of the tools I will be covering in this blog post:
| Software | Best For | Pricing |
| --- | --- | --- |
| Inspire360 | Pre-Built Templates | Starts at $1,000 |
| ProProfs Training Maker | Easily Creating & Selling Fitness Training Online | Forever free for up to 10 learners. Paid plan starts at $1.97/learner/month for large teams. Billed annually. |
| Wisetail | Fitness Trainer Professional Development | Custom pricing |
| ABC Trainerize | Selling Online Courses | Free for 1 client. Paid plans start at $10/month. |
| PT Distinction | Live Results Tracking | Starts at $19. 90/month for 3 clients. |
| Teachable | Course Creation & Selling | Free for 1 product & admin. Paid plans start at $39/month. |
| TrueCoach | Classroom Training | Starts at $19.99/month for 5 active clients. |
| Everfit | Automated Training | Free for 5 clients. Paid plans start at $19/month. |
List of 8 Best LMS for the Fitness & Wellness Industry
To ensure that this list reflects the best LMS solutions for fitness and wellness in 2023, I have used rigorous selection criteria, taking into account cutting-edge features, opinions of the health & wellness industry experts, word-of-mouth recommendations, and client testimonials.
1. Inspire360 – Best for Pre-Built Templates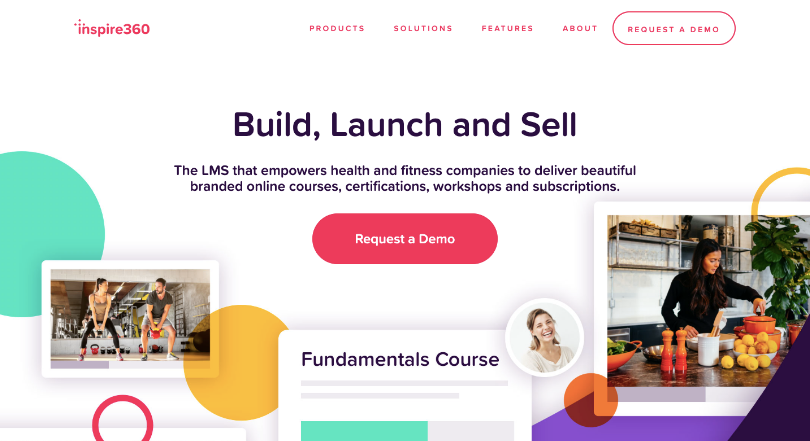 Source: inspire360
As someone who has spent years in the eLearning space, I've always been on the lookout for the perfect platform to bring online courses to life. That's when I found Inspire360.
What sets it apart is the collection of standard templates that make course creation an absolute breeze. Within moments, you can put together comprehensive online courses that not only educate but also captivate with multimedia elements.
Inspire360 equips you with all the tools you need to not only showcase your courses but also facilitate smooth and secure transactions. I love the flexibility it offers, from accepting diverse payment options to utilizing coupon codes.
But it doesn't stop at course creation and sales.
Inspire360 is a holistic platform that understands the power of a cohesive learning experience. With features like the certification management system, you can elevate your education offerings by creating credible and renewable certifications.
What You'll Like:
Blended learning by integrating live sessions into training courses
Drip course content can be delivered over a period of time
Recurring memberships, subscriptions, and certifications
Membership management system helps develop and sell certifications
Built-in e-commerce system to let clients explore and purchase courses
What You Won't Like:
Lack of collaborative learning options
Limited offerings in terms of assessment options
Pricing:
Starts at $1,000.
2. ProProfs Training Maker – Best for Easily Creating & Selling Fitness Training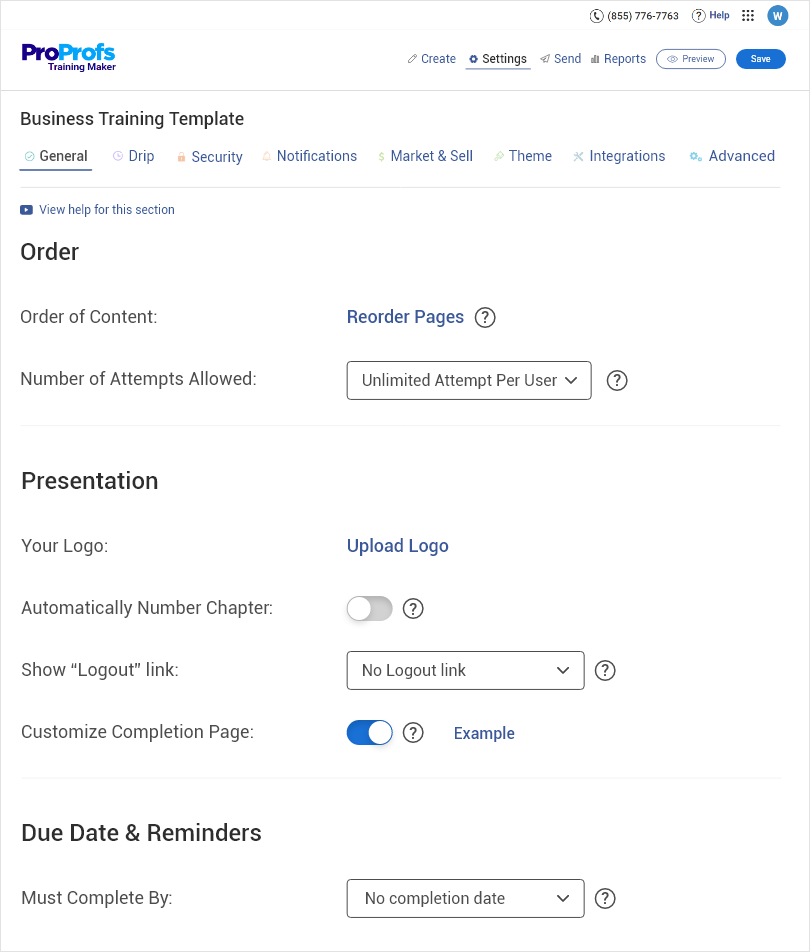 My search for a more versatile and mobile-responsive LMS brought me to ProProfs Training Maker, and I haven't looked back since!
From virtual yoga sessions to tailored nutrition courses, ProProfs Training Maker enables you to deliver a range of fitness and wellness solutions to help clients sculpt their bodies and minds in tandem.
This cloud-based learning management system has a library of 100+ ready-to-use courses, making it really easy to get started. I use it to create engaging courses with videos, images, quizzes, surveys, and interactive elements.
It's easy to manage multiple locations using groups and subgroups. Also, your trainers do not require an email address to log in. They can simply get started using unique employee IDs.
Oh, and the best part? I can totally make these courses my own by adding my branding, logo, and colors. Talk about personalization!
I can also keep track of how my learners are doing. ProProfs Training Maker comes with super insightful reports and analytics that show me their progress and performance. Plus, I can be highly efficient with automated grading and certification. It's like having my own virtual assistant.
What you'll like:
Courses and e-learning content creator with a drag-and-drop interface and a library of ready-made resources

Access control with password-protected courses, roles, and permissions

Insightful reports and analytics with real-time data on learner participation, engagement, milestones, challenges, completion, scores, and feedback

Public and private courses with the option to sell your courses online or offer them for free

Effective user management with the ability to pause inactive users

Automated grading and certification that save time on recurring tasks
What you won't like:
While the interface is user-friendly, diving into the advanced features might require a bit of exploration

Regular system updates require you to adapt occasionally
Pricing:
Forever FREE plan for small teams (up to 10 learners). Paid plans start at $1.97/learner/month for larger teams with a 15-day money-back guarantee. No hidden charges.
Watch: How to Create an Online Course

3. Wisetail – Best for Fitness Trainer Professional Development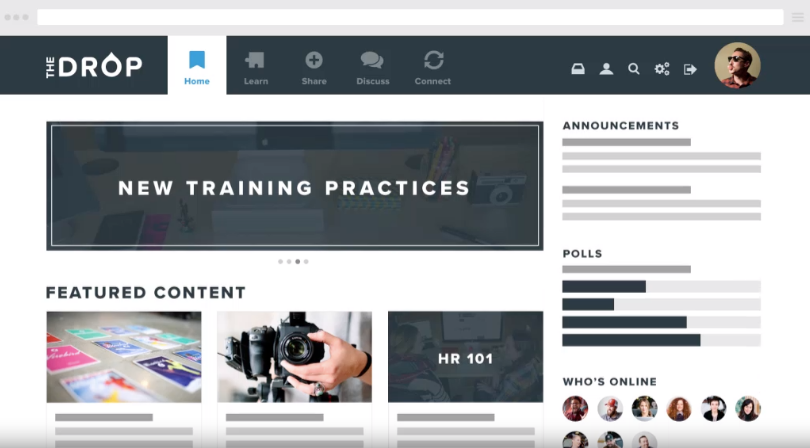 Source: wisetail
While Wisetail is an excellent platform for fitness enthusiasts at all levels, it truly shines as a tool for fitness trainers.
I used it to explore a range of advanced courses that dive deep into specialized topics like corrective exercises, sports nutrition, advanced program design, and more.
The platform's engaging multimedia content, interactive quizzes, and real-world case studies provide you with practical knowledge that can be immediately applied to your training sessions.
I loved that Wisetail's approach to professional development goes beyond the traditional classroom learning experience. It seamlessly blended education with engagement, turning fitness and wellness learning into a dynamic journey.
What You'll Like:
A simple drag-and-drop interface for course authoring
Daily checklists help keep learning goals on track at all times
Audience segmentation to deliver highly targeted content
Social collaboration for enhanced learning
Mobile-responsive courses enable learners to access important resources from anywhere
What You Won't Like:
Reporting capabilities are not up to the mark
There's a limit to the size of videos and PowerPoint presentations that can be uploaded
Pricing:
Custom pricing.
4. ABC Trainerize – Best for Selling Online Courses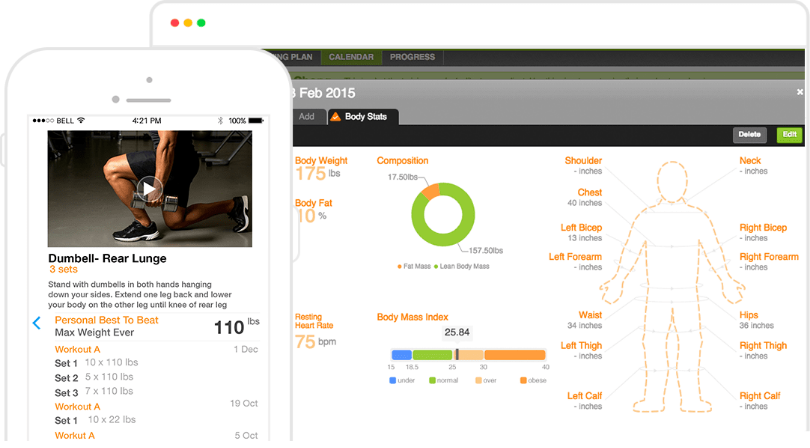 Source: trainerize
One tool that works well for individual coaches, SMBs, as well as large fitness enterprises is ABC Trainerize.
I used this tool upon recommendation from a colleague, and the platform proved to be satisfactory in most regards.
The ability to sell courses online allows you to transform your expertise into comprehensive training programs, reaching a wider audience beyond geographical constraints.
Crafting these courses is a breeze, thanks to the intuitive course creation tools. You can seamlessly organize content, from workout routines and nutritional guidance to wellness tips.
The calendar function is a time-management gem, helping you schedule sessions and maintain consistent routines.
What you'll like:
Seamless in-app payments for selling courses more efficiently
Pre-designed templates for creating fitness and wellness programs
In-app messages and timely notifications keep things on track
Client management and segmentation capabilities for improved organization
White-labeled Android and iOS applications
What you won't like:
Lacks advanced progress tracking functionality or gamification elements
Does not have a lot of collaborative features for learners
Pricing:
Free for 1 client. Paid plans start at $10/month.
5. PT Distinction – Best for Live Results Tracking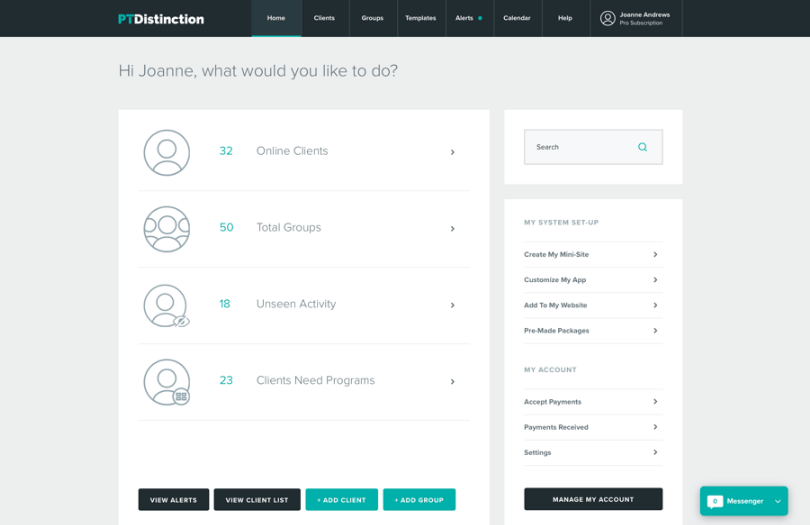 Source: ptdistinction
Progress tracking is a key responsibility of fitness and wellness coaches. PT Distinction understands this and offers a visual data tracking system to identify who's keeping up with their schedule and how your business is performing.
I decided to give PT Distinction's free trial a shot, and I must say, I'm thoroughly impressed!
First off, the pre-built program templates are exceptionally good. I was able to edit them to create various types of programs relevant to clients.
Other than that, timely alerts and reminders ensure that a training session is never missed. I also liked the ability to schedule messages to be delivered at the most appropriate time.
What you'll like:
Extensive flexibility to create fully personalized training plans
A detailed tracking system helps monitor clients' progress
The messaging and accountability features foster stronger client relationships
Built-in assessments enable precise evaluations
iOS and Android applications for clients
What you won't like:
The learning curve associated with the software can be overwhelming for some users
The price can be high, especially for businesses with a large number of clients
Pricing:
Starts at $19. 90/month for 3 clients.
6. Teachable – Best for Course Creation & Selling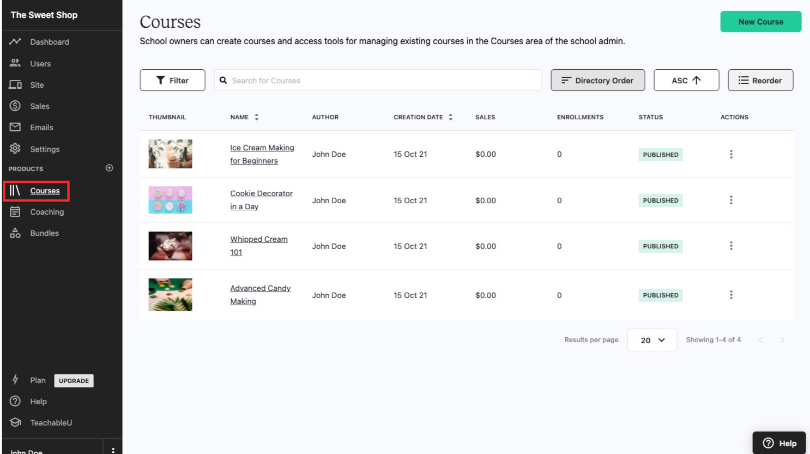 Source: teachable
Teachable has mastered the monetization aspect of fitness training. The tool makes it easy for you to get paid for your courses.
Creating these courses wasn't a problem either, thanks to the no-code builder offered by Teachable. Other than effortless payment processing capabilities, I was also impressed with the automated tax fillings and payout options.
What made the experience even better for me was the ability to bulk upload client information from another platform into the system. The advanced reports also proved to be helpful in making data-backed business decisions.
What you'll like:
Multimedia elements like videos, audio, templates, and guides can be added to courses
Group coaching sessions and community forums for collaborative learning
Quizzes and certificates drive better learning outcomes
Manage client subscriptions effortlessly without leaving the platform
What you won't like:
Overall cost can increase significantly if you need to publish a large number of courses
Users seeking specialized design modifications might find the platform's customization capabilities somewhat limiting
Pricing:
Free for 1 product & admin. Paid plans start at $39/month.
7. TrueCoach – Best for Classroom Training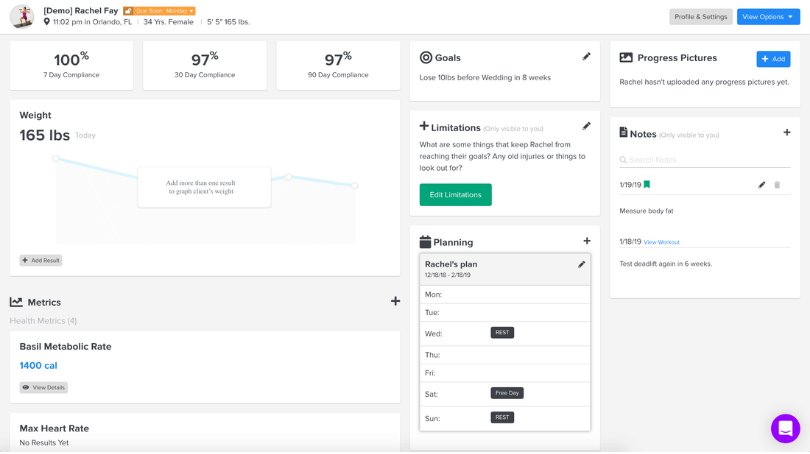 Source:truecoach
Fitness professionals looking to teach their clients the fundamentals of the industry in a classroom setting can easily rely on TrueCoach.
There are several modules, such as client management and workout designing, that provide learners with first-hand experience of how to coach clients effectively.
From personalized training programs to seamless client communication, it's a dynamic platform for coaches. I also like how easy it is to modify various colors, logos, and other attributes according to your unique branding needs.
In my opinion, this is the simplest tool to improve the learning outcomes for participants and set them up for success in the fitness and wellness industry!
What you'll like:
Planning, execution, and evaluation of classroom assignments
Compliance and nutrition tracking for clients
Real-time dashboards simplify goal-tracking
Pre-built library of numerous training videos
Centralized trainer-client communication for strengthening relationships
What you won't like:
Mastering the platforms takes substantial time
Advanced design modifications might not be achievable
Pricing:
Starts at $19.99/month for 5 active clients.
8. Everfit – Best for Automated Training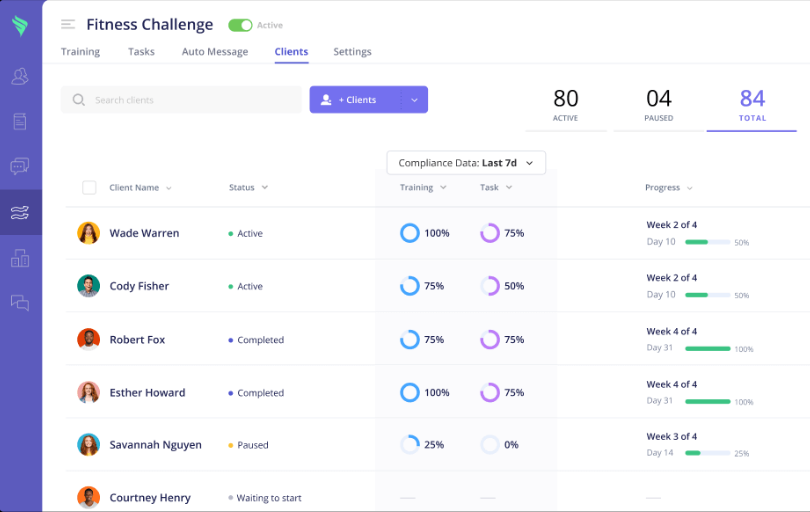 Source: everfit
One aspect of Everfit that especially stood out to me was the ability to create automated training workflows.
I could easily create courses using a simple drag-and-drop builder. Plus, the tool makes it easy to accept payments and manage client subscriptions. The custom branding options further elevated my experience with Everfit.
The tool also proved to be a reliable solution for my entire team. We were able to onboard new employees in no time. All the training resources were stored in one place, allowing any member of our organization to access it readily.
What you'll like:
Real-time messages can include multimedia elements such as photos and videos
Progress tracking for client fitness goals
Check-in forms and questionnaires improve the onboarding experience
On-demand training content library
Custom filtering and reporting options to track the most relevant data
What you won't like:
It is difficult to modify the confirmation emails for clients
Uploading your own content library can be tedious compared to other platforms
Pricing:
Free for 5 clients. Paid plans start at $19/month.
Which Is the Best Fitness LMS?
Finding the best LMS for fitness and wellness is essential to deliver engaging training to your clients and staff. You need an LMS that can handle various types of courses. You also need an LMS that can help you grow your business, manage your clients, and track your progress.
To help you choose the right LMS for your fitness and wellness needs, I have selected three options from the list above. Let's compare them and see which one suits you best!
Option A: ProProfs Training Maker
ProProfs Training Maker is a versatile and powerful LMS that can help you create and deliver health and wellness courses with ease. You can use ProProfs to create courses from scratch or use ready-made templates and content from its library. You can also customize your courses with interactive elements, such as videos, images, quizzes, surveys, and more. With ProProfs Training Maker, you can offer a holistic experience to your clients and staff.
Option B: ABC Trainerize
ABC Trainerize is a specialized LMS for fitness professionals who want to sell their courses online. You can use it to create engaging fitness courses with videos, audio, text, and images. You can also add gamification elements, such as badges, points, and leaderboards, to motivate your clients.
Option C: Wisetail
Wisetail is a modern and sleek LMS for fitness and wellness businesses that want to develop their staff's skills and knowledge. You can use it to create professional courses with multimedia content, quizzes, assessments, and certificates. It also enables you to create a social learning community where your staff can share their experiences, tips, and feedback.
In my opinion, ProProfs Training Maker is the best fitness and wellness LMS software available today. It is flexible, feature-rich, and user-friendly. It offers a wide range of courses and customization options for different fitness and wellness needs.
Frequently Asked Questions
What is an LMS for fitness?
A learning management system (LMS) for fitness is a software platform designed to help fitness professionals, such as gym instructors, spa owners, yoga gurus, and others in the health & wellness industry, create, manage, deliver, track, and analyze online courses and tests for their employees and clients. You can train them on workout plans, nutrition and diets, body and mind care, equipment usage, injury prevention, and so on. To learn more about such platforms, watch: What is a Cloud-Based Learning Management System?
What features should I look for in an LMS for fitness?
When choosing an LMS for wellness and fitness, consider the following features:
Course Creation Tools: Look for tools to create engaging fitness courses, including video demonstrations, written content, quizzes, and assessments.
Content Library: An extensive library of pre-built fitness content and exercises that trainers can use in their courses.
Communication Tools: Features like messaging, forums, and live chat to facilitate communication between trainers and clients.
Customization: The ability to brand your LMS with your logo and color scheme for a consistent look and feel.
Integration: Compatibility with other fitness tools and platforms, such as wearable devices and nutrition trackers.
Mobile Accessibility: Ensure the LMS is mobile-friendly, as many users will access their fitness programs from smartphones and tablets.
Payment & Billing: If you plan to offer paid courses, look for integrated payment and billing features.
Reporting: Tools to generate reports on client engagement, course completion rates, and other relevant metrics.
How do I choose the right LMS for my fitness center?
Determine your specific requirements, such as the type of content you'll offer, the number of clients you'll have, and the level of customization you need.
Research different LMS platforms that cater to fitness professionals. Read reviews, compare features, and assess their user-friendliness.
Take advantage of demos or free trials to test the interface, features, and overall usability of the LMS.
Ensure the LMS can accommodate your current client base and potential future growth.
Check if the LMS provider offers customer support, training resources, and documentation.
Compare pricing plans and determine which one aligns with your budget and business model.
How does an LMS benefit fitness professionals?
An LMS for fitness can help fitness professionals in the following ways:
Create and deliver personalized training programs, workout plans, and educational content
Reach a larger audience without being limited by physical location
Monitor employees or clients' progress, assess performance, and make necessary adjustments to training plans
Get insights into clients' engagement patterns, helping refine their offerings
Generate income by offering paid courses, workshops, or personalized training
Do you want a free Training Software?
We have the #1 Online Training Software for employee training & assessment