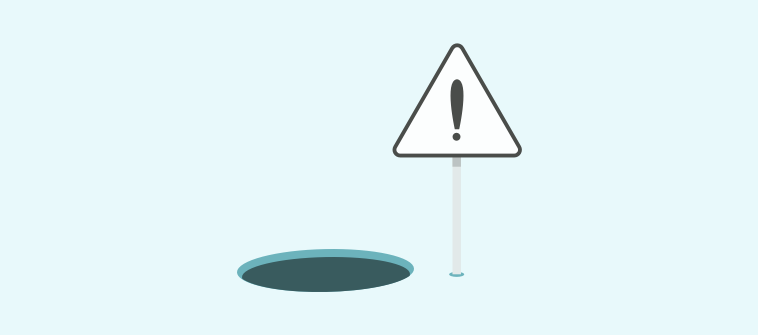 Training your employees is the most important aspect of a business, be it a reputed company in the industry or a brand new startup.
After all, it is the most crucial aspect that will help your business evolve and remain competitive. Employee training involves developing the abilities of the employees and upgrading their knowledge to meet your organizational goals.
Such training creates a high-performing, motivated, and competent workforce that is well prepared to meet future demands. What's more, an effective training program also increases employee productivity.
In fact, according to a long-term research project conducted on 4,300 workers found that 74% felt that they were not getting the development opportunities to achieve their full potential at work.
On the other hand, according to the American Society for Training and Development, companies offering comprehensive training:
Have a 24% higher profit margin than companies that spend less on training
Create a 6% higher shareholder return if they increase the training expenditure per employee by $680
However, it's not easy to set up a training program that will be the right fit for each organization. It is essential for you to design a well-structured learning & development program that:
Comprehensively addresses all the training challenges your employees face

Is flexible enough to change as per the organizatio

nal needs, thereby keeping it competent as per the industry standards.
In most organizations, training managers face many challenges while developing such programs for training their employees. So, what are the major challenges and how to overcome them?
Let's have a look at some of the solutions that enable you to overcome those challenges:
Watch: How to Create Employee Training Courses Online

Employee Training Pitfalls and Ways to Avoid Them
Failing to Take Responsibility
Employee training is not a one-way process. The management provides learning opportunities, but employees must show interest by actively participating in them. The real test of learning is when employees internalize and apply the skills gained during training. If employees fail to take up responsibility for their own development, training will fail.
What to do:
During the introduction of training, the Human Resources (HR) department must engage employees by soliciting feedback and ideas. Your staff will show greater acceptance of training sessions if they recommend their specific needs and set their own objectives.
Not Being Able to Afford Employee Training Programs
A few organizations are unable to pay for training their employees due to a meager budget. Many small companies send their employees to formal training programs elsewhere or hire a training consultant which may or may not be feasible for every company and its employees.
Read More: 10 Best Employee Training Software
What to do:
Training has become more accessible nowadays due to advanced information technology. One of the best examples is Live Online Instructor-led courses. These training courses have made it easy for companies to train their employees at a lower cost. Further, companies can use their training tools such as shadowing, on-the-job training, and mentoring that don't cost anything extra.
Watch: What Is Employee Training

Lack of Learning Management System
Skills decay is a constant problem that organizations face every day.
According to Dr. Art Kohn, a corporate training expert,
A dirty secret of corporate training is, no matter how much you invest into training & development, nearly everything you teach to your employees will be forgotten. This investment is like pumping gas into a car that has a hole in the tank. All of your hard work simply drains away.
So, all the training imparted is of no use as your staff will forget or fail to implement the skills acquired until the time they become outdated.
What to do:
That's why skills testing is essential after the training sessions are completed. If a self-paced learning solution like a Learning Management System (LMS) is not used, training ends up becoming a cram session with no proper memorization.
An LMS is a software application that can administer, track, and regulate learning. It is a one-stop solution that provides training material to learners, tracks their progress, administers assignments, manages record-keeping, and provides continuous support.
An LMS is equipped with features that are enabled to provide completely automated learning. The skills that employees acquire during training can be tested with the help of LMS.
It is important that an advanced solution like an LMS be implemented to signal the staff that testing the employees' skills after training is important in every organization. Since a learning management system is a scalable solution, it must be echoed through the company till the time learning and not just training becomes a component of the corporate DNA.
Interesting Read: Best Docebo Alternative
Using Outdated Material
A company must regularly update the learning material and resources used for training its employees. This actually means a lot of things, such as updating particular facts like compliance regulations or it might mean taking certain courses again with contemporary examples. Usage of outdated resources and material for the learners is another pitfall that can impact employee training.
A corporate training session becomes a comedy hour if the training videos shown are no longer relevant. Outdated material is quite distracting and it shows your company is not interested in offering up-to-date information for your staff.
Read More: 20 Best Online Training Software
What to do:
Re-evaluate training material at least once a year to avoid this. Training your employees online is quite beneficial since it is pretty easy to update without the need to reprint hard copy materials.
Wrap-Up
Your employees will be more efficiently trained and will be able to retain information if you can avoid the above pitfalls. Most of the problems associated with online employee training can be avoided through close collaboration between companies and their training providers. Your employees will feel more valued if you show that you are invested enough in them to provide them the information they need.
Do you want a free Training Software?
We have the #1 Online Training Software for employee training & assessment