ProProfs LMS offers the easiest way to create, manage, deliver, and track online training and eLearning content. Designed for all use cases and people of all skill levels, this cloud-based software application is enterprise-ready with a large course catalog, built-in reporting tool, and certification.
ProProfs starts at $0 (forever free plan) and offers a no-obligation, 15-day free trial on all plans. Take control of online learning and training like never before with this simple Docebo alternative.
Here's a detailed comparison between
ProProfs LMS and Docebo LMS
Features
ProProfs Training Maker
Docebo
Pricing
Starts at $0
Available on Request
Storage
Unlimited
Unlimited
Hosting
Cloud-Hosted
(World-class infrastructure on Amazon, IBM)
Cloud-Hosted
Designed For
Businesses of All Sizes
Mid-sized Companies
Installation & IT Support
Not required
Not required
Easy Course Creation

Ready-to-Use Courses
Yes
(100+ professionally
designed templates)

Add Powerpoint, Images, Videos & Docs

Built-In Quizzes & Surveys

Only Surveys
Quiz Library
Yes
(100,000+ questions)
Survey Library
Yes
(100+ ready-to-use templates)
eCommerce & Sell Courses
Design & Experience
Learning Management System
Testing & Assessment
Learner Experience
Integrations
Reporting & Tracking
Coding & Customization Knowledge
Data Security & Permissions
Scalability
24/7 Support
Why Choose ProProfs?
The tool was designed keeping in mind users of all skill levels. It is learner-centric and requires a short learning curve, making it super-easy to get it up and running. No software download or installation required.

Businesses who need to deploy employee training on a small scale can leverage this plan. It comes with all the basic features including a virtual classroom, powerful integrations, and 24/7 customer support.

24/7 chat, email & phone support. Call us, chat with us, use our knowledge base, or open a ticket and we'll take it from there. We have a track record of resolving issues faster than what our customers expected.
ProProfs enjoys a large customer base spread around the world. It is trusted by leading companies, colleges, and universities.

The LMS is hosted with world-class cloud platforms – Amazon and IBM. This ensures that you get the benefit of faster deployment of the system.
5 More Docebo Alternatives For You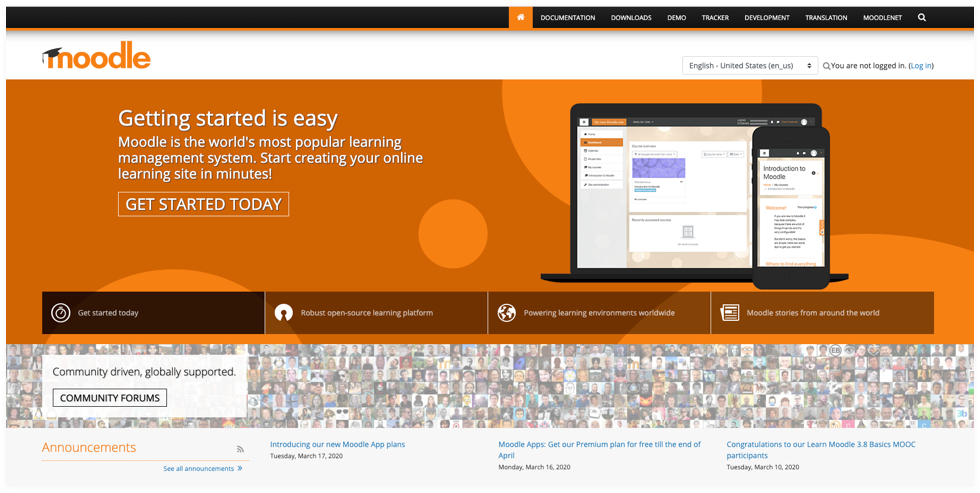 Moodle is an online learning platform designed for corporate trainers and educators to help them in their quest for building personalized learning environments. While it is an open source and users are free to download it, there are paid plans for additional features. Moodle is the engine behind tens of thousands of learning systems around the world.
Pricing:
Starts at $80/single class/year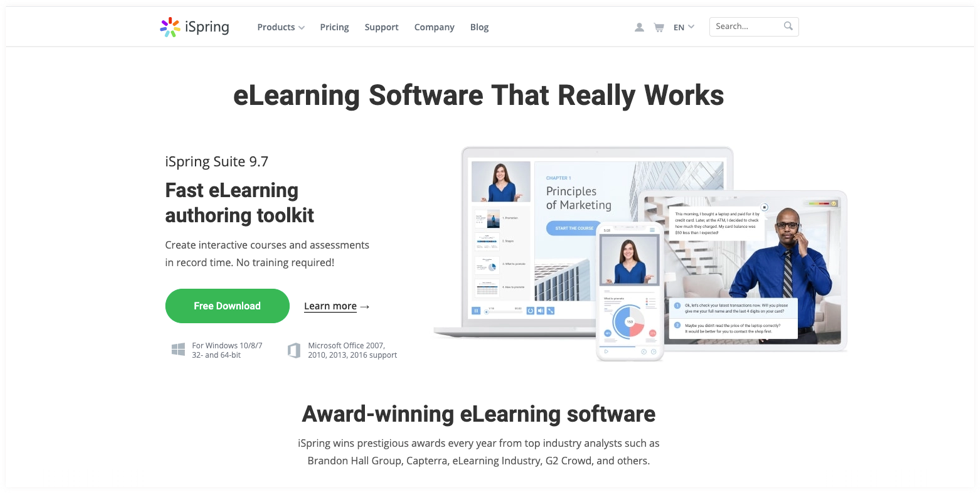 iSpring Learn is an easy-to-use online learning platform best suited for mission-critical projects. It empowers you to put training management on autopilot. People use it particularly for onboarding, product training, sales training, and compliance training. The platform is noted for its fair pricing, ease of use, and swiftness.
Pricing:
starts at $3.66 / user / month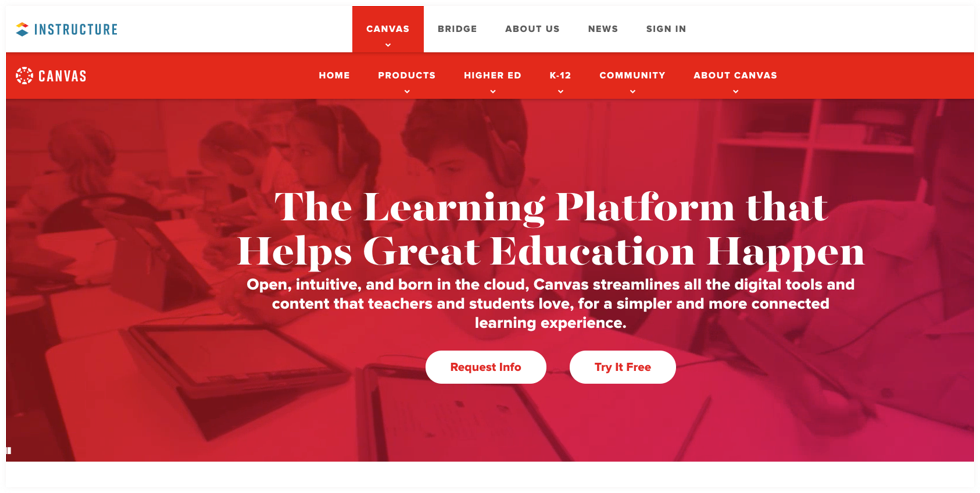 A fast-growing online learning management platform, Canvas helps streamline learning for a simpler and more connected experience. It empowers teachers with innovations and students with successful learning outcomes. If you want to eliminate the headaches of modern-day learning, the open and extensible learning ecosystem Canvas offers is the way to go.
Pricing:
Available on Request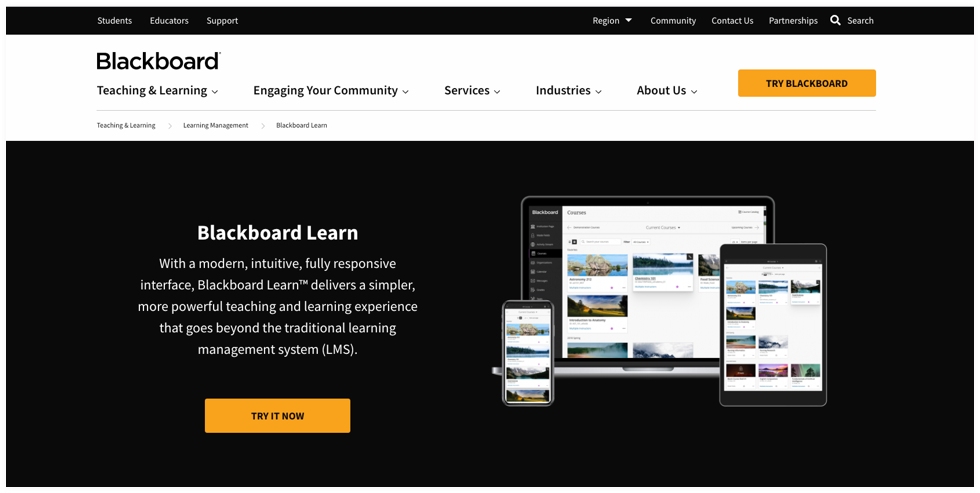 Blackboard Learn is a learning management system that provides a virtual learning environment featuring course management, scalable design, and customizable open architecture. An intuitive interface and powerful teaching and learning experience describe Blackboard. The platform adapts to the fast-evolving learning needs of millions of people worldwide with its high mobility and anytime, any device learning experience.
Pricing:
Available on Request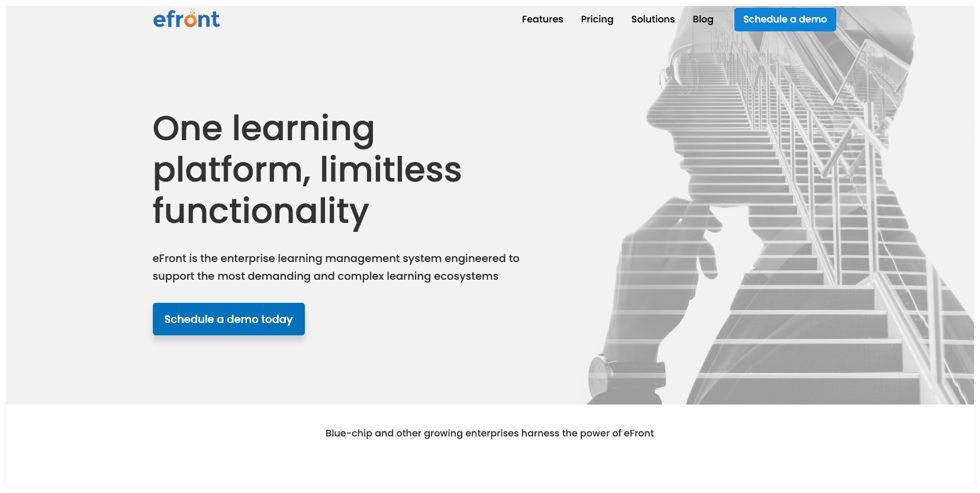 eFront is an enterprise LMS for employee and extended enterprise training. It allows users to build a personalized enterprise training platform, thanks to its powerful, customizable options. Its advanced security settings keep user data safe all the time. The tool is mobile-optimized and stable and hence works for all kinds of organizational training environments.
Pricing:
starts at $1000/month/up to 1,000 learners
Looking for an LMS alternative to Docebo? This list of Docebo alternatives will assist you in your search for the next best alternatives to Docebo. Make an informed decision based on your learning & development needs and what these tools offer.
In case you are still unsure which of these best LMS software applications is right for you, give us a call at our toll-free number (855) 776-7763 and we will take it from there.
Simplify Online Training With ProProfs LMS
Do you want a free Training Software?
We have the #1 Online Training Software for employee training & assessment