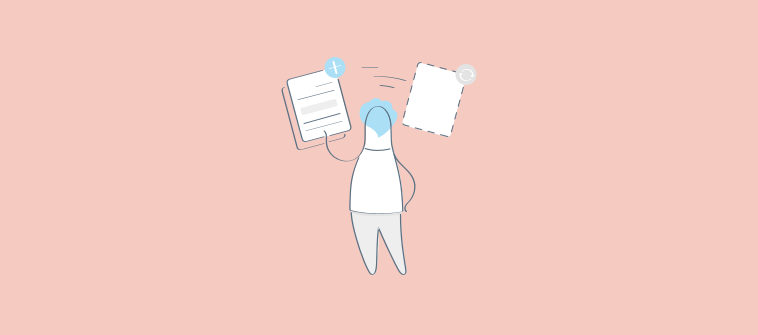 An organization's ability to learn, and translate that learning into action rapidly, is the ultimate competitive advantage. – Jack Welch, former chairman & CEO, General Electric
Employee training, as most organizations know it, is laborious. But research by Middlesex University found that 56% of HR managers consider training & development (L&D) to be an essential business enabler.
What is Employee Training and Development?
Employee training and development is an organized method of developing the knowledge and skillset of employees as needed for their respective roles.
It is a widely accepted approach to nurture your employees for productivity and growth, even as you tie your organizational goals to it.
When you invest in meeting your learners' needs for knowledge and skill development, their willingness to stay in your organization increases. As a result, you save money on hiring and training employees.
To make training more effective, you need to deploy the right tools that enable you to take charge of workforce training. This is where corporate training software acquires significance.
---
Read More:- How to Develop Your First Employee Training Program
---
What is Corporate Training Software?
Corporate training software or employee training software is a web-based tool that you can use for online corporate training programs.
Organizations across the world rely on such platforms to conduct different online training programs such as sales training, onboarding, refresher course, compliance training or any other training.
These powerful tools make teaching and learning in an online setting easy, fast, and effective.

Read More: 10 Best Employee Training Software
Why Corporate Training Software?
A cloud-based learning management system (LMS)such as ProProfs Training Maker can be a handy enterprise tool in the hands of trainers and instructors. To start with, it can help you create online courses in minutes.
Watch This Video:

Not only that, you can use this training maker to provide personalized learning paths, track learners' progress, and encourage anytime, anywhere training.
Insightful Reports & Analytics that you can generate at the end of each training session add meaning to corporate training.
What Can an LMS Do for Your Corporate Training?
When you use an LMS as your employee training software, you'd no longer see training as a burdensome activity but one that you enjoy thoroughly, from start to finish.
How?
Some of the best LMS on the market today offer one of the simplest ways to streamline corporate L&D.
You can easily create and share online courses with all learners, regardless of where they are located and the time zone difference. In other words, online training is independent of time and place.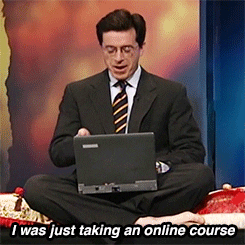 Learners, on the other hand, can access their course materials any time, anywhere, using their personal devices such as computers, smartphones, laptops, and tablets. So, such tools empower both instructors and learners to take advantage of L&D activities in their own convenient way.
Moreover, centralized classrooms enable you to manage online learning more effectively – be it organizing the course bundles or enrolling the learners.
An essential element of reward and recognition such as corporate training certification also becomes easy with the best corporate training software. You can customize your certificates with your company logo and messaging so that they resonate with your brand.
Watch This to Know How to Create Custom Certificates With Your Own Logo and Branding

At the end of the day, corporate training software helps you link your employee training programs to your business goals. Their flexible nature makes them the right solution for any online training and eLearning program.
Which Employee Training You Can Provide with Corporate LMS
Some of the top LMSs available in the market such as ProProfs Training Maker are so versatile that you can use them to deploy a variety of employee training programs throughout the employee lifecycle:
✓ Pre-Employment Tests
This evaluation system is an indispensable part of every recruitment process. It helps an organization select the right candidates with suitable knowledge and skill set for a particular position.
You can build short tests such as multiple choice questions and quizzes with the assistance of corporate training software, and share them online with candidates any time, anywhere.
✓ Onboarding
Onboarding or induction training introduces employees to their new role and responsibilities. Further, they are briefed about the company mission and culture. This training is meant to help integrate a workforce faster into a system.
The online employee training software can accelerate the hiring and training process in your organization with the right courses that deliver all the necessary knowledge and skills effectively.
✓ Compliance Training
Industry regulations and corresponding company policies form the core of this type of employee training. Employees are expected to apply these standards to their daily responsibilities.
Using LMS tools, you can design compliance training courses as per industry guidelines and train your employees accordingly.
Read More: 10 Best Compliance Training Courses
✓ Lifelong Training
Ongoing educational programs of employees come under this type of training. This training aims at keeping the employees up-to-date as far as their trade skills are concerned. Refresher course is an example of this type of training.
An LMS for corporate training is a one-time investment that you can use for long-term employee training programs and get consistent results without any particular problem.
3 Key Benefits of Corporate LMS Software
There are numerous advantages of using corporate training software but three of them that are really striking to users and describe such tools are:
#1. Saves Time & Money
⇒ Short Training Cycle – Easy course creation, sharing, and automated grading cut the training time down.
⇒ Accelerated Learning – Engaging courses, personalized learning paths, and social learning hasten the learning progress.
⇒ Minimizes Costs – With no venue, travel costs, instructor fees, and the ability to reuse old content, training costs naturally drop.
#2. Increases Employee Retention
⇒ More Efficient L&D Process – Simple yet robust tools make powerful training.
⇒ Better Learner Engagement – Gamification, customization keep learners engaged throughout a training session.
⇒ Delightful Employees Would Never Leave You – When you invest in improving their knowledge & skills, they are satisfied and remain with you for long.
#3. Improves Productivity
⇒ Strategic Employee Training – Department and topic-specific training based on trends give the greatest impact.
⇒ Track Performance, Start to Finish – Track learning progress in real time and know individual performance.
⇒ Stay on Top of Compliance Requirements – Effective training helps you stay compliant.
---
Read More:- 7 Simple Ways to Enhance Employee Productivity
---
Use Cases in Different Industries
Corporate training LMS finds usage in various industries such as healthcare, hospitality, manufacturing, and educational institutions. For instance, many hospitals across the US use LMS software to organize learners into functional groups or departments and deploy compliance training, for example, HIPAA, OSHA, etc.
The best part is that you can use such tools as extended enterprise LMS to train distributed learners who are spread out across different geographies. These software applications make training, testing, and assessment super-easy.
Getting More Out of Corporate Training Programs
By helping you improve the quality of employee training delivered in your organization, and enabling your staff to learn in a better way, training software adds value to learning and development. This way, you're able to make the most of your corporate training programs, enhance employee productivity, and achieve business goals.
Traditional classroom training is just one way to bridge the knowledge and skills gap of your employees, either new or old. Corporate training software provides another means to impart training.
Blended learning software, interactive videos, collaborative platforms, MOOCs and other elements of eLearning are getting popular rapidly. Companies of all sizes are more than ready to invest in online training tools as long as they are effective for their business.
Attracting Industry Talents
Yet another reason to consider using employee training software is that they help attract to your organization the best talents in your industry.
Experienced and talented workers are naturally attracted to companies that provide a conducive environment where they can learn, grow, and move forward in their careers. It indicates that the company is committed to bring in new people and nurture them.
Equipping Employees for Success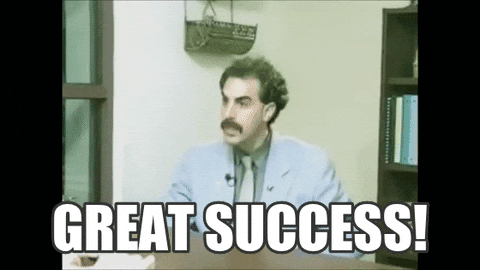 As the backbone of your organization, employees need to be top-performers all the time, and you can ensure that only through quality training. For instance, compliance training educates them on industry regulations and this impacts positively on their day-to-day duties.
Using a variety of training courses, you can train them on new skills so that you stay on top of industry trends. This way, you equip your employees for present and future success.
---
Read More:- What Are the Benefits of Adopting Enterprise LMS for Corporate Training
---
Automation of Corporate Learning & Development
Employee training software systems make training administration a hassle-free activity. They help you automate repeated tasks such as assessment and grading.
This saves training time and costs and makes training more effective since you've got more time in your hands to focus on improving training methods.
Ready to Try an LMS?
As an enabling tool in the hands of corporate trainers, LMS software takes care of every step involved in workplace training. By doing so, it helps you standardize employee training and set up your organization for success.
Choose the Best LMS Software Today to Kick Start Your Employee Training

---
Read More:- What is an LMS?
---
Save precious time and resources on staff training, and choose the smart way to do it. Take the chaos out of your training and clean up the mess.
Why wait any longer when such tools are within your reach?
Do you want a free Training Software?
We have the #1 Online Training Software for employee training & assessment