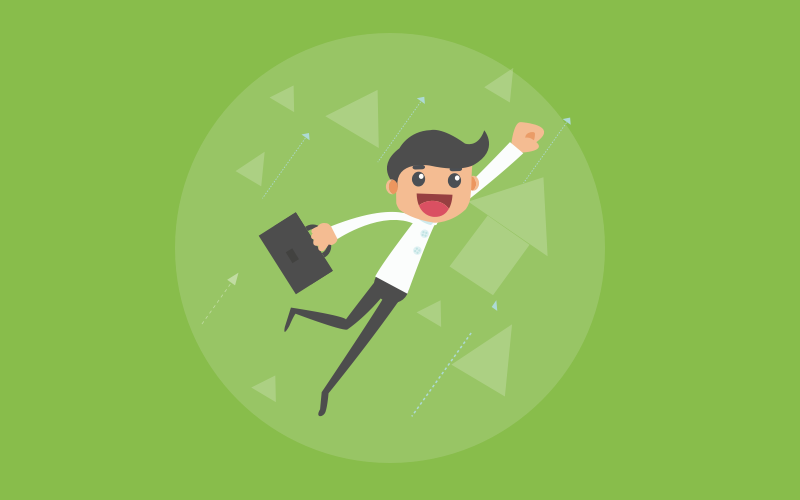 Employees are highly-valuable resources for any business, and so it is important to ensure that their requirements are taken care of. They spend sleepless nights to meet business goals which might make them feel burn-out and demotivated. Many a time, businesses overlook the fact that employees need motivation, appreciation and frequent training to brush-up their skills. Needless to say, if your employees lose interest; your business goals will take a serious hit which shouldn't happen in any case. To boost their productivity and motivation, you as a business, need to find out new ways to keep your employees engaged and active. Let's discuss the five simple ways following which you can enhance your employee's productivity to a great extent. Take a look.
1. Train and Encourage Employees
Watch This Video

One of the best ways to enhance employee productivity is to provide them appropriate training using eLearning tools or employee training software. These tools make use of short and crisp content with rich media to keep learners active and engaged. The modern eLearning method not only helps employees to perform better in achieving their targets but also save businesses time and money. The best part of providing eLearning training courses is that they are cloud-based and employees can access them anytime, anywhere irrespective of their location. This is how successful businesses can build an advanced workforce with desired skill sets and improved working efficiency.
For instance, IBM is a big enterprise with more than 400,000 employees, and it is extremely daunting to manage and train such a huge number. That's the reason; IBM incorporated a multitude of employee training software and eLearning methods to train their employees in a profound and cost-effective way.
Read More: 10 Best Employee Training Software
2. Set Clear Employee Goals
Setting employee goals is of utmost importance so that they can help businesses to achieve their targets in a defined period. If the goal isn't clearly defined, employees will be less productive and efficient which will result in huge business losses. To avoid such situations, it becomes crucial to know the individual skill-sets of the employees and accordingly set their targets. This way, you can easily track individual performances of the employees based on their targets and enhance their efficiency by providing them your valuable feedbacks.
3. Encourage Remote Working
Remote working is an excellent way to boost employee productivity. It not only provides flexibility to the employees regarding working hours and space but also let them manage their work according to their convenience. Remote working provides a better work-life balance that translates into improved employee efficiency and productivity. Businesses, on the other hand, get productive workforce without spending a fortune.
---
Read More:- 7 Innovative Ideas to Enhance Workforce Effectiveness
---
4. Communicate Regularly
If you have a large workforce, it becomes difficult to communicate, manage and keep track of your business goals. Here, effective communication plays a crucial role. With efficient communication, employees know the company's expectations from them due to which they stay focused. Poor communication, on the other hand, leads to unclarity of the job, mismanagement of work, and inactiveness of the employees. Therefore, incorporating effective communication helps your employees to stay focused and motivated towards their work.
When we talk about communication, it not only means verbal conversations or written exchange but also the use of easy communication methods such as chat and email.
5. Review and Provide Feedback
Setting a goal is not good enough; you need to conduct a performance review based on the employee efficiency and productivity of work. Reviewing individual employee performance helps you to know about their lags and the quality of work they are delivering. To improve their efficiency, all you can do is arrange one-on-one meetings to know the reason for their unproductivity and guide them accordingly. Also, you must always provide real-time feedback based on their work and individual performances.
The Bottom Line
These simple ways mentioned in the post are not only effective but also helpful in enhancing the employee productivity. However, you must know how to implement these ways perfectly and measure their respective results. Also, keep in mind certain things such as proactive involvement of managers and motivation that effectively leads to enhanced productivity of employees.
Do you want a free Training Software?
We have the #1 Online Training Software for employee training & assessment