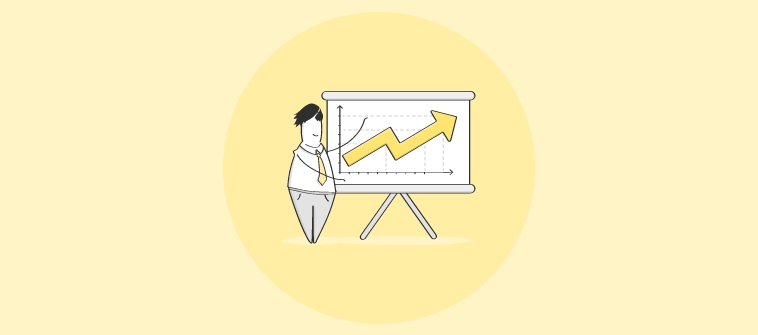 Theis Moerk, Vice President of Product Development at EPOS, a part of the Demant Group (a leading audio and hearing technology group), says:
"It's clear that companies have a responsibility to not only their business but their employees, to provide them with the best equipment to ensure optimum productivity levels as well as maintain their competitive edge in the market."
So, organizations have to take initiatives to increase the employees' productivity at the workplace.
Employee productivity is essential to ensure the long-term success and profitability of the organization. It's a crucial determining factor for a company's growth and development.
Even the statistics say that:
A good onboarding process can improve productivity by a whopping 70%
Approximately 91% of employees daydream at meetings
Productivity reduces by 68% due to work overload
74% of employees believe that poor communication is the reason for falling workplace productivity
When companies continuously work to increase employees' productivity, they experience:
high profitability
low operational costs
enhanced customer service
higher customer retention rates
more growth opportunities
low employee burnouts
higher engagement
That's why, companies should take sufficient measures and steps to increase employee productivity. Low productivity indicates that employees are not using their skills to their maximum potential. This in turn would increase an organization's resourcing cost. Plus, low productivity results in poor performance which can affect a company's overall growth.
That's a huge loss. Right?
We understand.
Keeping the above consequences in mind, we have come up with this blog to help you know the meaning of employee productivity and its importance, and also suggest how to increase employee productivity.
What Is Employee Productivity?
Employee productivity, also known as workplace productivity, is the total output delivered by employees in a specified period. It's the degree to which outputs are achieved efficiently through resource maximization in a given time.
Productivity is directly related to the organization's short and long-term outcomes and the Return on Investment (ROI). It's this correlation through which any activity is viewed as productive.
A company's overall efficiency has got everything to do with the workforce's efficiency.
To understand employee productivity, one must recognize the intended value added by employee efforts.
For example, the intended value of call center employees is to process and solve a certain number of customer queries with satisfactory answers. Employees who patiently address all customer concerns will be considered productive for the organization.
Note that the concept of productivity is highly nuanced and varies from business to business.
In this context, let's understand why workplace productivity is essential.
Importance of Workplace Productivity
Much of an organization's success depends on employees' productivity.
Let's now understand in detail the importance of employee productivity.
Improves Customer Relationships
When productivity increases, organizations will likely see happy customer faces. Companies delivering products or services on time with minimal flaws and delays create better customer relationships. Citing Gallup's workforce study that states how engaged employees contribute to increased sales and profitability by building better customer relationships, CX expert Shep Hyken says that –
"What's happening on the inside of the organization is felt on the outside by the customers."
Productive employees ensure that they provide timely services and help build new customer relations through positive word of mouth, which eventually opens doors for more business.
When employees are productive, they cover more tasks in less time without compromising quality. This positively impacts customer relationships. Therefore, improving employee productivity should be a priority for any business.
Saves Time to Focus on Other Tasks
Productivity depends not only on employees' performance but also on the kind of operational methods they use. Actions to develop working processes must be mentioned clearly.
This way, organizations enhance productivity, which further saves time and effort. Streamlined business processes save time, enabling employees to focus on other activities such as long-term planning and creating work strategies.
Greater Revenue Generation
Unproductive staff can cause severe impacts on business overheads. The bigger the organization, the more the impact. Lack of training, shortage of skills, and inadequate resources are reasons employees may be unproductive. These factors can negatively impact revenue generation.
Gallup estimates that actively disengaged employees cost the U.S. $483 billion to $605 billion yearly in lost productivity.
Your employees are an investment made by your organization to generate revenue. Productive employees can accomplish more tasks within a shorter time and yield a higher Return on Investment (ROI).
Organizations can maximize their human capital by helping employees find their strengths and appreciating them for their achievements. This will motivate employees to perform better and enhance their overall productivity.
Builds a Positive Culture
When teams work together and become productive, a collaborative and inspiring culture starts developing within the organization. This sense of group morale and oneness comes from productivity, increasing job satisfaction, and employee wellbeing.
The work climate needs to be positive because this uplifts engagement, boosts morale, and helps increase workplace productivity.
Now that you've understood the importance of workplace productivity, you should also take the necessary steps to make your employees realize the importance of workplace productivity. You can do this by conducting workplace productivity training to help employees learn productive habits and train them to be more efficient at work.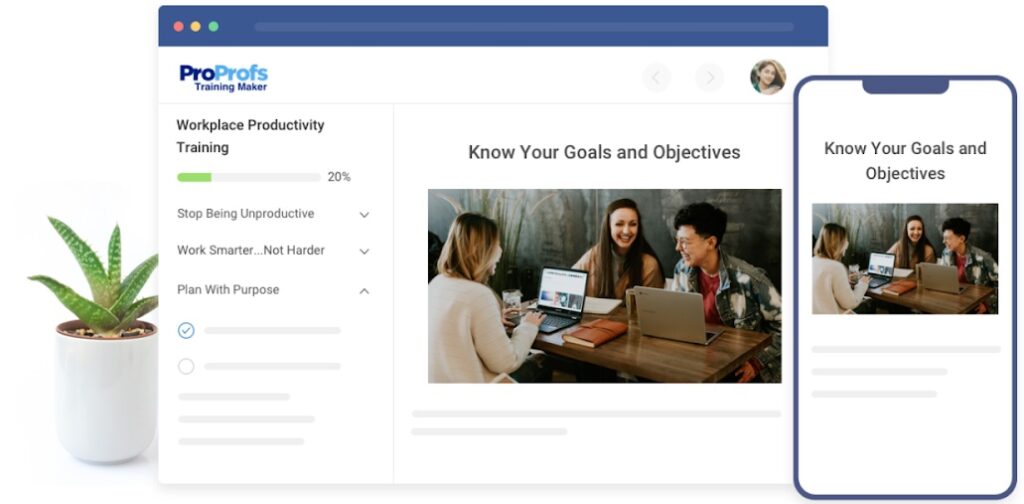 But how can training improve employee productivity? Let's take a look in the next section.
Importance of Training for Improving Employee Productivity
Training and employee productivity go hand in hand. If you want to have a powerful and motivated workforce, you must conduct regular employee training.
You can use a Learning Management System (LMS) for this purpose as it has exciting features and makes the training journey smooth.
With most LMS software, you get ready-made courses, collaboration tools, learning paths, reports, certificates, brain games, etc., to make your training engaging and interesting.
Let's now find out how training can boost employee productivity.
Inspires New Employees
Your company's onboarding process will say a lot about the long-term productivity of employees. With training, you can get them off to a great start by giving them a solid understanding of their job roles and expectations.
Having a mastery of knowledge and idea of their job roles enhances their confidence, which augments their productivity.
Impart New Skills
Training helps employees learn the essential skills and hone the existing ones to help them perform their job roles efficiently.
Also, it gives them a new sense of purpose and lets them know that their organization is willing to provide new learning opportunities.
Training also makes it easier to identify and bridge knowledge gaps which contributes to improved workforce performance and better customer experience.
This enhances employee motivation and makes them productive from day one.
You can train them in research skills, organizational skills, adaptability skills, workplace communication skills, and more, to boost their productivity.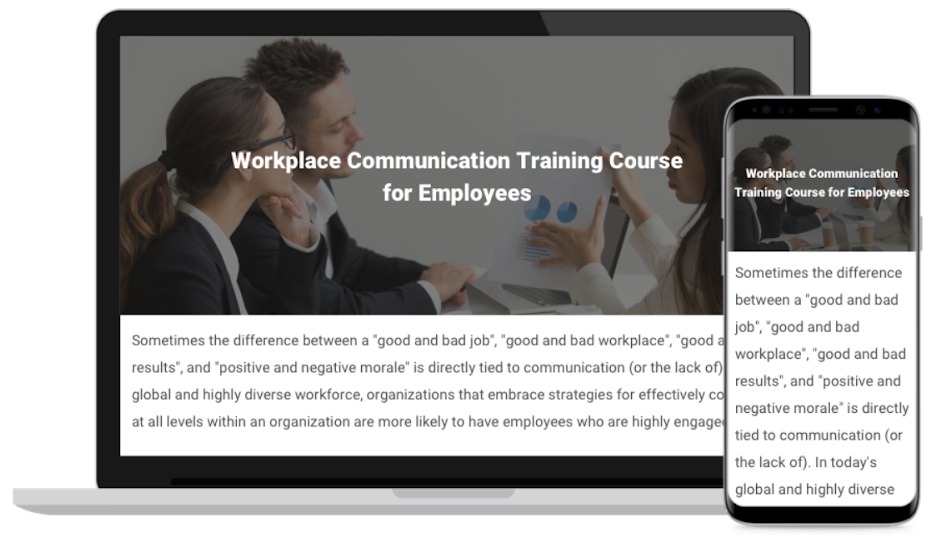 Improves Confidence
Training can boost employees' confidence by increasing their willingness to work and giving a sense of value to their job.
Confident employees can deliver better performance, which ultimately translates into greater productivity.
Prepares Employees for Promotion
Job training not only empowers employees with knowledge and skills but also prepares them for a higher position within their organizations.
With proper training, employees gain confidence that the organization values them and prioritizes their career progression. Employees become more loyal and faithful toward their organization and add motivation to work harder.
From the above discussion, it's clear how training can enhance productivity. There are different types of training you must impart to make your workforce productive. Let's discuss the training types in the next section.
Training Types to Improve Productivity
These training programs are targeted at specific skills and designed to boost productivity.
Leadership Training
This is one of the most important types of training you should deliver. When you train employees in leadership roles, you get a team of competent workers.
Research shows that leadership training prepares employees for greater commitment, responsibility, and decision-making ability which helps them in delivering excellent output.
Untrained people, when placed in leadership roles, tend to get disengaged as they lack clarity on how to proceed, how to deal with others, and delegate to get things going. Such training motivates employees to become productive with the hope of standing a chance of rising through the hierarchies.
Cross-Training
This type of training equips employees with the knowledge and skills required to perform roles across multiple departments.
It enables employees to shoulder additional responsibilities when the need arises and perform different roles in an organization.
Employees trained on multiple skills do not feel bored or monotonous. The reason is simple. They can swap their duties monthly or yearly on a rotational basis. Such training also makes employees feel valued and that their employers recognize their capability for contributions in different capacities.
Time Management
Train your employees on time management if you want them to get more work done within a short time frame. Through this training, your employees will learn to schedule tasks, remain focused, and prioritize their work.
Also, it inspires employees to be more productive in their official capacity, set achievable goals, and avoid any distractions or procrastination.
Teamwork Training
There should be harmony and bonding among team members to increase the productivity of employees. Teamwork training is necessary because it trains employees on how to work together as a team and respect each other's perspectives.
But to maintain unity among team members, building trust between them is important. Logical thinking, transparency, authenticity, and empathetic leadership are vital to building trust within a team.
When all employees work together and contribute to the team, the productivity of every group member goes up!
Teamwork training with engaging activities helps employees to enhance their interactions, discuss topics with each other, and understand different styles and approaches inherent in groups.
Train your employees on how to respect diverse cultures. Through this training, you not only create an inclusive environment but also foster growth and development.
A workplace that treats all employees equally without discrimination on culture, caste, race, religion, sex, or ethnicity tends to be more productive. Employees feel valued when their opinions are heard and decisions are valued.
That's all about the type of training you should impart to increase workplace productivity. You can use an employee training software for delivering all these types of training.
However, despite training your employees, there could be instances of high absenteeism rates and low productivity levels. It could be symptoms of communication problems, poor workplace environment, disengagement, and inefficient company processes.
Jump to the next section to get insights into the factors that affect workplace productivity.
Factors Affecting Workplace Productivity
Before you go on to learn how to increase employee productivity, discover how these factors may hamper it in one way or another.
Toxic Work Culture
Employees do not feel energized and motivated in a toxic work climate. That's why you should create an atmosphere where your employees feel valued, secure, and supported.
Reward your employees for their achievements! Create a collaborative environment where employees can exchange knowledge, compete, and empathize with their co-workers.
A positive work environment helps your employees nurture healthy habits, which not only improves productivity but also reduces absenteeism.
Lack of Training and Career Opportunities
An employee joins an organization for holistic professional growth and development. As an employer, you must make them feel welcome and provide training throughout their journey in the organization.
Nowadays, you can use training tools like an LMS for efficient training delivery.
And if you haven't created a training program yet, it's time to create one! 74% of employees consider lack of training programs as the main reason they cannot improve their performance and learn new skills.
Without training, employees would not know what they're supposed to do and how to perform their jobs efficiently. All these can affect overall productivity.
Plus, ensure you give your employees the chance to grow within your organization. Employees should not feel stuck in the same position for too long.
Poor Onboarding Processes
From recruitment to onboarding, managing performance, and delegating tasks, you need the right processes to deliver a positive experience to your employees.
Remember: The first impression is the last.
So, how can you create the first impression?
It's simple!
Build a solid onboarding strategy to welcome your employees.
Wondering how you can prepare one? No worries! Get your answers here. You can send welcome emails and inform other employees about the new hires as a part of your onboarding program.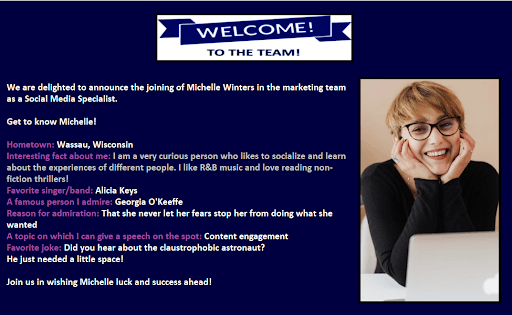 Use employee onboarding software to create your onboarding program. Such software allows you to create courses, train with virtual classrooms, facilitate collaborative learning, and view delightful reports.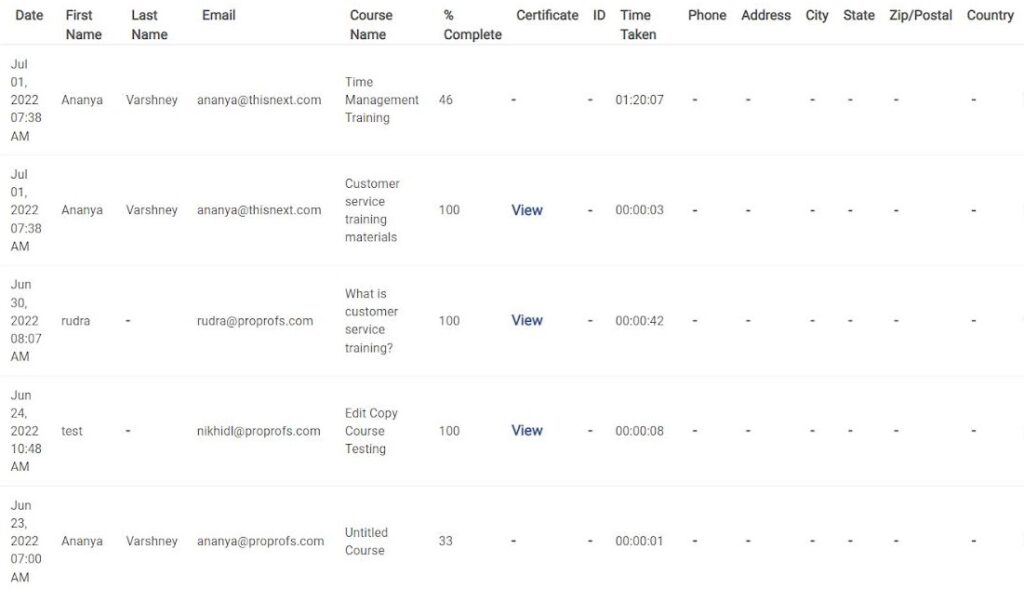 A good onboarding experience will motivate employees and put them in a productive mode right from day one.
Low Salary and Compensation
Monetary benefits are the primary reasons why employees look for a good job. They have families to care for, bills to pay, and personal goals to accomplish. So, employees may not maximize their skills and competency if the payouts are low.
Therefore, you should clearly explain to your employees the salary structure and all other compensations and benefits they're entitled to.
Explain why you're giving a particular salary package or how much increment will be given during a raise/promotion. All these things should be made clear on the first day, even before they start working in your organization.
Any miscommunication or misunderstanding in the area can negatively affect productivity.
Lack of Diversity
A diverse work culture is integral to improving employees' productivity. Recruiting employees from different backgrounds, cultures, and religions gives your employees a sense of belonging at their workplace.
Diversity in the workplace allows understanding and respecting each other's perspectives and decisions, which plays a vital role in stabilizing the team dynamics.
But a lack of diversity can create an unsafe and hostile work environment and could lead to high employee turnovers.
As an employer, you should provide equal and fair opportunities without discrimination based on sexuality, gender, religion, color, caste, age, etc.
From time to time, you should provide diversity training to your employees because training encourages innovation and drives collaboration, brings positive change, and enhances employee engagement, which is vital for creating a productive workforce.
Having diversity in the workplace is also beneficial for organizations. A varied talent pool gives you access to new ideas and skills, significantly improving your business profits.
Poor Time Management
Time management is extremely important to enhance your performance and achieve the desired goals within a short time. However, poor management of time can lead to:
Missed deadlines
Lack of professionalism
Lack of focus
Unwanted stress
Financial penalties
Strained workplace relations
Poor work-life balance
All these things can negatively impact workplace productivity.
Employees should be trained in time management to help them prioritize their tasks and accomplish goals faster by eliminating distractions and procrastination.
There are plenty of benefits that come along with time management, such as on-time work deliveries, better work quality, enhanced productivity, improved quality of life, and career growth.
Lack of Knowledge on Workplace Safety
Employees should be trained on workplace safety to protect workers from illnesses and injuries. Lack of safety knowledge can discourage workers to perform properly. Without safety knowledge, workers will not know how to prevent workplace accidents.
When a mishap occurs, it not only disrupts daily operations but also drastically reduces efficiency. Employees become conscious and become concerned after getting injured. Employees are less productive when their safety is compromised.
Therefore, workplace safety training is important because it increases employee awareness, prevents injuries, creates a strong safety culture, and boosts employee productivity.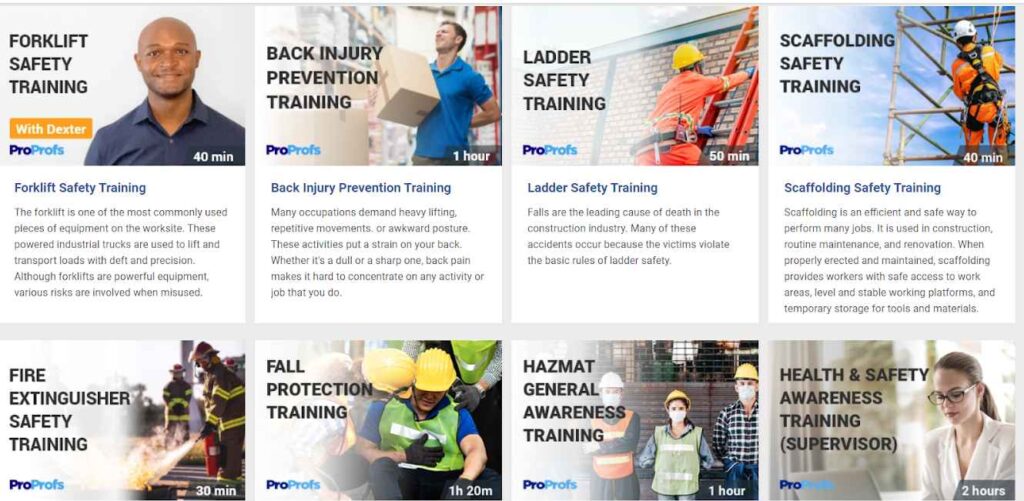 Availability of Technology
A modern working environment cannot function without technology.
Organizations that use modern technology are considered more profitable than others as it supports employees to accomplish jobs of technical nature.
For instance, installing an AI-powered telephone system at the workplace can enable employees to have smooth business communication between different departments. This will save time for employees to focus and manage other tasks.
Without modern technology in the workplace, there are high chances of employee burnout which can negatively affect productivity. However, with IT training, such problems can be tackled easily.

IT training helps in increasing productivity in the workplace through process automation, quicker adoption of technologies, and reduces time spent in troubleshooting.
You can use online training software because with online training, you can equip employees with emerging technologies and also train your remote workforce with ease. The best thing is that you can create courses, track progress, and enable learners to take up courses at their own pace.
Preserving employees' physical and mental health is essential to increasing their productivity. Employers should make provisions for employees to ensure they have all resources and tools in place whenever they don't feel their best.
You can create wellness programs, install healthy food vending machines in the office cafeteria, organize healthcare programs, etc., to keep your employees motivated and boost productivity.
Encourage employees to lead healthier lifestyles. You can do this by organizing sports activities and competitions and encouraging them to use staircases instead of elevators.
So, what measures to take to combat the above productivity challenges?
No worries! We have the answer for you. Continue reading to find out the best ways to improve employee productivity.
How to Increase Workplace or Employee Productivity
Business leaders who are committed to enhancing workplace productivity do not need to give lavish gifts or new incentives. There are effective ways by which you can generate more productivity.
We have the best 7 ideas to improve workplace productivity and efficiency.
Provide Better Employee Training
Training can go a long way in improving employee knowledge and their work performance. To deliver a good training experience, you can:
Use specialized training software like an LMS as they provide training courses and real-time reports to track progress.
Provide hands-on training
Allow self-paced learning
Improve Communication
Communication should be a two-way process. You have to speak and, at the same time, be an active listener.
By clearly communicating, there'll be transparency, and you can eliminate misconceptions and misunderstandings.
As per a McKinsey report, effective communication can increase employee productivity by 20-25%. Miscommunications can have a harmful impact on the business.
Similarly, a report by Holmes (the voice of the global PR industry) said that poor communication costs a whopping $37 billion.
Workplace conflicts often occur due to a lack of communication, which can negatively impact productivity.
To avoid conflicts and communication gaps, you can train your employees on workplace communication, conflict resolution, barriers to communication, etc.
Besides training, you can also:
Schedule weekly meetings
Take time to schedule a one-to-one meeting if possible
Be an active listener
Involve everyone during discussions
Be empathetic
Use collaboration tools
Optimize Meetings
Did you know that employees spend nearly $87 hours/week attending meetings, out of which most turn into unproductive discussions? Such meetings can cost a company around $37 billion/year.
The number looks huge, right?
So, what can you do?
It's simple.
Optimize your meetings.
How can you optimize meetings and improve employee productivity? Here are the ways:
You can blast a group email instead of holding meetings. However, make sure you keep the email content short and crisp.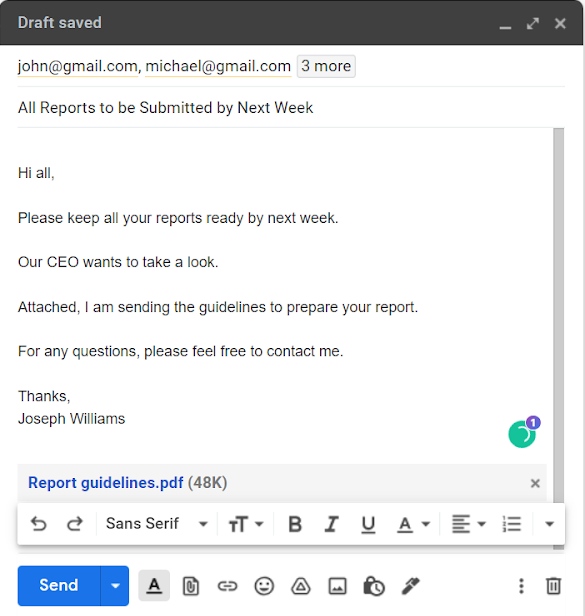 Reduce the count of meetings you schedule per week/month/year
The meeting time shouldn't be too long. Keep it for 15-20 mins
Add Flexible Schedules
You need to understand that every employee has a productive prime time in the day. It means one employee may be highly productive in the first half, but the other employee might be productive in the second half.
So, avoiding the strict 9-5 work schedule is good. Here are some of the ways you can derive maximum productivity from your employees.
Keep the time flexible. Allow employees to work together in small time blocks that count to 8 hours.
For instance, you can keep 10 am to 12 pm as mandatory log-in time. Then you can keep the hours flexible. All your employees need to work actively within the first two hours; for the remaining 6 hours, they can work at their own pace.
Take Appropriate Actions to Reduce Burnout
Employees tend to feel overburdened when they are preoccupied with various unfinished tasks. In such circumstances, they can hardly meet deadlines. Mismanagement of work and feeling worthless would drastically affect their productivity levels.
Burnouts can happen due to several reasons, such as time and work overload, the conflict between team members, lack of support from managers, lack of feedback, etc.
Employers should take appropriate actions such as:
Maintaining a reasonable number of working hours
Organizing fun activities and sessions to uplift their mood
Allowing them mandatory vacations or Paid Time Off (PTO)
Providing a Work from Home option
Conducting training programs on how to manage tasks, time, and stress
Get actionable feedback from employees by conducting employee satisfaction surveys.
Click here to know why employee satisfaction surveys are important.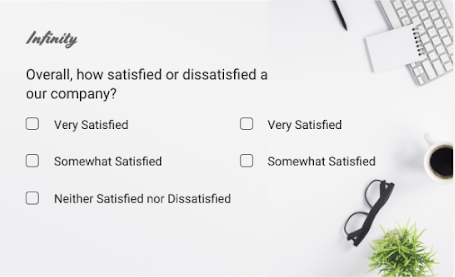 These steps can go a long way in preventing employee burnout. A happy and satisfied workforce will always perform with higher efficiency, which will help in increasing workplace productivity.
Provide Incentives
To increase the productivity of employees, you can provide incentives and other facilities to enhance work efficiency. You can offer bonuses for good performance or accomplishing specific tasks within the deadline.
You can institute different incentive programs that may drive employees to work harder and take more initiative in their professions. These programs include recognition and rewards, profit sharing, bonuses and raises, referral programs, and more!
Give Regular Feedback
This may not be something that many employers consider when they think of how to increase employee productivity but regular feedback matters. It helps employees know about their strengths and weaknesses.
Try to be regular with your feedback. According to a report, 43% of highly engaged and productive employees receive weekly feedback.
When employees are praised and given feedback and constructive criticism, they will likely stay motivated and perform better.
That's all about the strategies you need to follow to increase employees' productivity. Next, you'll get insights into how you can track and measure employee productivity.
Tips to Measure Employee Productivity
You can quickly discover the problem areas and solve them by measuring employee productivity. You can support employees to work on their weak areas and eventually help them to become better versions of themselves.
But how can you measure employee productivity?
We'll give the answers to you.
Set a Baseline for Every Position
The first thing to do is set a baseline and identify work outputs expected from each position.
Setting expectations for every role gives clarity to both employers and employees. It creates a baseline point against which you can measure productivity and hold your employees accountable.
How to do this: You can assign targets for each role so that employees clearly understand the tasks they need to perform within a specific time frame.
Measure Tasks and Not Hours
Employers should track and measure the tasks performed by employees. An employee can spend 8 hours in a day at the office but may not achieve their targets. So, it's essential to specify the targets regarding specific tasks to get a clear picture of the story.
An employee can achieve the targets even before completion of their office hours, and some might not be able to achieve the bare minimum targets even after spending more than 8 hours in a day.
Watch: Managing Your Tasks
How to do this: You must measure the daily minimum and maximum tasks an employee can perform. Useful measurements like how many customer calls to attend in a day, how many invoices are to be generated, how many reports are to be submitted, etc., are some ways to measure tasks.
Get Feedback from Clients
One of the best ways to know about your employee performance is by taking feedback from clients. It's an excellent tool for measuring productivity.
If your products/services aren't delivered on time, you can hold the respective employee accountable for not fulfilling client expectations.
Also, the best performers can be identified, praised, and rewarded.
How to do this: You can get actionable feedback through client surveys. They are an excellent tool for understanding client pain points and improving upon them with time.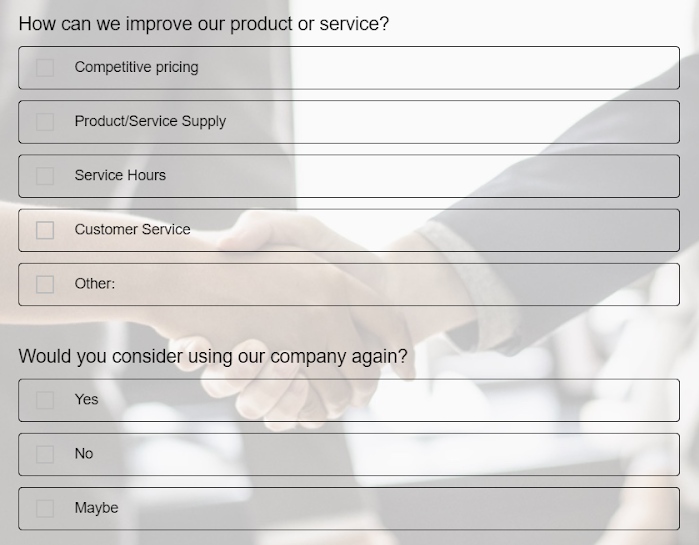 Most organizations use client surveys after selling their products/services or after the client interacts with their sales/customer support team. The survey feedback gives a deeper understanding of how capable the representative was of handling client queries.
Request Daily Updates
Request your employees to send work updates before ending the day or at least before the weekend. This is an excellent way to keep them on track and accountable for their work.
How to do this: If you want to keep a check and increase the productivity of employees, a daily/weekly work report could be extremely helpful. Though employees love to work at their own pace, it's also essential to ensure they don't procrastinate.
Monitor Absenteeism and Presenteeism
Monitoring presenteeism and absenteeism are essential components of measuring employee performance. The overall productivity will be affected if an employee delivers excellent output but takes frequent leaves.
Presenteeism is the practice of working for long hours or being present at the office even when they are ill. Presenteeism can affect employee productivity because even though they are present, they are not fully functional due to illness. Attending work while sick can also expose other employees to infection and diseases.
How to do this: The best way to monitor presenteeism is to conduct employee surveys.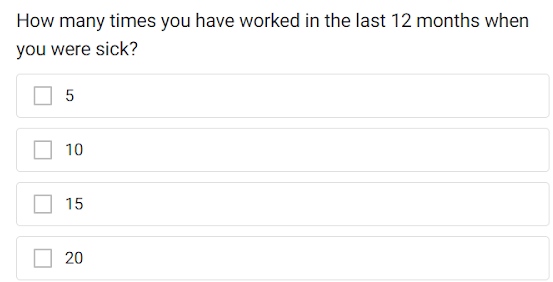 You can organize wellness programs to identify and address presenteeism based on the survey response.
Productivity is the driving force that leads to growth and success. So, work on improving employees' productivity to stay ahead of the competition.
Spark Productivity With the Best Training Program
From the above discussion, it's clear why organizations should take initiatives to increase employee engagement. Toxic work culture, lack of diversity, poor onboarding processes, low salary, and poor time management are some factors that you should consider when thinking of all the ways on how to increase employee productivity.
So, the best option is to create an effective training program to increase productivity. Organizations can enjoy low operational costs, higher employee morale, and greater outputs by following the best ways of improving productivity.
Do you want a free Training Software?
We have the #1 Online Training Software for employee training & assessment