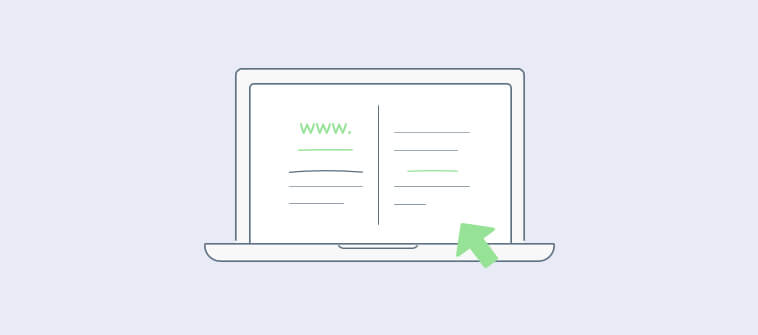 In the United States, student loan debts have recently jumped to $77 billion, bringing it to a total $1.16 trillion.
The skyrocketing cost of college tuition is nudging learners to search for other viable alternatives. It leads them to online learning, which is projected to grow more than by 2022.
Subject-matter experts are capitalizing on their expertise by creating and selling courses online. Similarly, entrepreneurs are building online courses for employee training.
The starting point for this is a solid technology solution that can help you centrally manage all these activities. This brings us to online course platforms.
---
Read more: What is an Online Training System?
---
But there's a catch. Choosing the right online course platform is easier said than done, especially if you're a newbie. Currently, there are more than a dozen best learning management systems (LMSs) on the market, each catering to different user needs. So how can you know which one is cut out for you?
Don't worry; this blog post will help you out in your quest for the best online course platform. But before we dive in further, let's answer some preliminary questions.
What Is An Online Course Platform?

Online course platforms are just another name for online learning platforms or online learning management systems. You can primarily use them in two ways:
Create and sell courses online to a global audience

Create, share, and track courses and tests to train learners
In other words, you can use it for purely business purposes – develop courses to teach people on different topics or subjects and get rewarded for it.
Or else, you can use it for in-house employee training as well as onboarding remote employees customers, resellers, channel partners, and other stakeholders.
Read More: 20 Best Online Course Platforms
Who Can Use Online Course Platforms?
The best online course creator and management tools today are designed for different categories of end-users:
Solopreneurs

Enterprise of all sizes

MNCs

Educational institutions (K-12, colleges, universities)

Training centers

Corporate trainers

People managers

Online instructors

Freelancers

Government agencies
If you happen to be one of these or even closely related to them, then online course platforms are for you.
How To Choose the Best Online Course Platform
Now let's deal with the main topic of this post – how to choose the best platform for online courses. You don't necessarily have to be tech-savvy to be able to buy and use course creation platforms satisfactorily. There are a number of tools out there that are designed for all skill levels and use cases. So, leave prior knowledge or skills out of the equation and instead focus on the following:
At the outset, it is very important to be clear about why you need online course delivery platforms.
Let me explain.
For example, you need a platform that can assist you in creating, assigning, and assessing tests for primary school students. In that case, you'd need a tool that your learners find easy to use and one that delivers positive learner experience. Plus, it should take care of basic testing and assessment functions, including quizzes, flashcards, brain games, and so on.
This becomes your learning strategy as a potential user of an online course platform. So, before anything else, you need to identify why you need such a tool in the first place. Only when you're sure about this, the rest of the things would fall in place automatically.
Make Sensible Product Comparison
When it comes to online course platforms comparison in the pre-purchase stage, one word of caution is never compare apples with oranges. Otherwise, the result will be counterproductive.
Here's what I mean.
You can't compare NEO LMS with ProProfs Training Maker because they are two different software applications with different target audiences. At best, you can compare the former with Haiku Learning.
Of course, a few educational institutions use ProProfs but its major client base comprises enterprises that use it for company-wide learning & development (L&D).
When you compare online course platforms that fall in the same category, it not only saves your time but eliminates the risks of taking wrong and costly decisions.
Identify the Features You Need
You buy online course creation software; it is not the other way round. Choose them strictly based on your requirements and not merely what you find attractive at first glance.
For you to be able to make an informed decision, you should know your pain points. This will make it easier for you to know what features you should be focusing on from the start.
Almost all providers of online course platforms offer free trials of 14 days on average. You can leverage that to test the waters and find out whether you are up for a particular tool.
In the meantime, check out some of the top in-demand features of online course delivery platforms that should make it to your shortlist:
✓ Built-in eLearning Authoring Tool
The platform should come with a course builder that allows you to develop online courses easily. Even better, if it can be used to turn existing materials into different elearning courseware.
✓ Cross-Platform Compatibility
Learning on the go is a trend these days and, hence, the platform should work on a range of popular devices, including smartphones, computers, and laptops seamlessly.
✓ White-Labeling
Make sure the course platform allows personalization with your own brand name, logo, and color schemes. Remove any traces of the vendor like "Powered by…" and make it easy for your customers to identify you instantly. No need to share credit with another entity.
✓ Multimedia Support
The courses that you create should be able to accommodate multimedia files such as images, audio, videos, and presentations. This will make learning more engaging and give a short learning curve. Make sure any of the online e-course platforms you choose offer this functionality.
✓ Testing & Assessment
When you use an online course platform as an LMS, periodic assessment is a must to gauge learning outcomes. For example, it should allow you to add quizzes and surveys to help evaluate knowledge retention and gather feedback on course quality.
✓ Learner Experience
Look for tools that provide seamless learner experience in the form of multi-lingual support, self-paced learning, and discussion & collaboration. Also, reminders and announcements make maintaining ongoing compliance with courses a breeze.
✓ Reporting
Provision for insightful reports and analytics should be another yardstick to choose the best online course platform. It should allow you to extract actionable learning data and present a bird's eye view of it on an executive dashboard.
✓ eCommerce Support
The top online course platforms double as marketplace software that facilitates users to make money online. Ideally, such eCommerce sites should use secure payment gateways. See if they charge listing fees or transaction fees and whether there are any hidden costs.
Correlate Your Budget and Software Price
Your search for the right software application should be guided, among other factors, by your budget – how much you're willing to spend. This will enable you to narrow down your search to only those platforms that come within a specific price range, and not waste time on those that you won't even buy.
Find Out the Quality of Customer Support
Quality customer service is the new battleground. See these 37 statistics for 2020.
Buying the software is not the end of the story. You will need to touch base with the customer service team of the provider from time to time for installation, troubleshooting, maintenance, or upgrading of the product. Read online reviews and client testimonials to ensure the customer support is helpful and resolves issues on time.
Choosing the Right Platform For Online Courses: The Best Bet
To summarize the question of how to choose the best online course platform that really works for you, keep the following points in mind in addition to what we discussed above. This is true for both paid and free online course platforms.
👉 Cloud-based architecture: A cloud-based LMS software ensures faster implementation since it is fully hosted for you and doesn't require onsite installation. Software as a service (SaaS) is an example of a cloud-based course platform subscription model.
👉 Easy to use: Online course hosting platforms should simplify the course creation and sharing process and make life easier. If you've to spend days or months on end to understand how it works, it will defeat the purpose. That's why the platform you choose should be simple and easy to use.
👉 Virtual classrooms: This feature really helps if your goal goes beyond merely selling courses online and into online employee training or education. A secure and centralized online classroom enables you to manage learners, group admins, content, and enrollment easily.
---
Read more: Virtual Classroom: What Is It, How to Use It, and All the Advantages
---
👉 Online communities: An online learner community supports knowledge sharing and joint problem-solving. It provides an environment for collaborative learning, which makes learning more engaging and effective in the long run.
👉 Course catalogs: Ready-to-use resources such as courses, training templates, and themes including those contributed by users make an online course platform worth considering. This is a great time-saving feature as it allows you to create and deploy a course in minutes.
Read More: 15 Best eLearning Authoring Tools
Looking For the Best Online Course Platform?
If you are, then you've come to the right place.
ProProfs Training Maker is an award-winning SaaS LMS designed to meet the modern L&D needs of both business and education. Its easy-to-use, feature-rich, and configurable nature makes it an enabling tool for millions of users around the world.
Apart from allowing users to create online courses and tests, it is the best platform to sell online content easily.
Find out yourself what the tool is capable of doing for you. Take a tour or request a demo today!
If you think I missed out on anything in this post, feel free to leave a comment below. That will definitely help readers like you who are looking for online course creation software.
Do you want a free Training Software?
We have the #1 Online Training Software for employee training & assessment