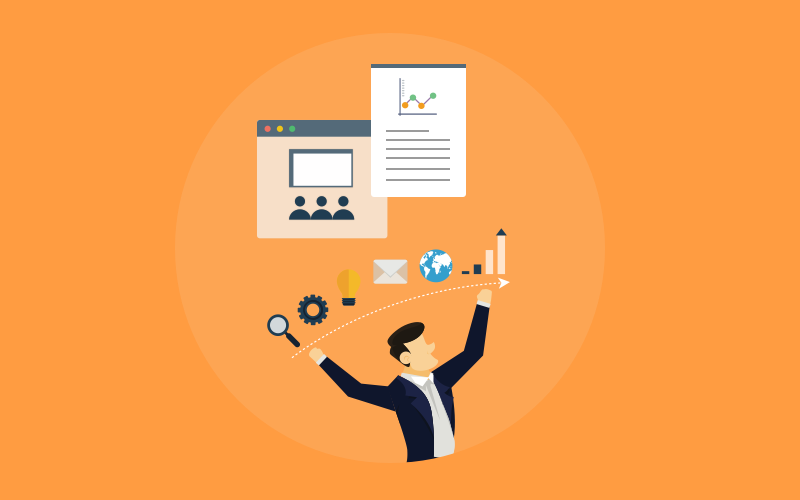 I was of the opinion that a good salesperson is the one who is a smooth talker and quick to answer questions even before you have them. Someone who will convince you to buy a product that you probably don't even need.
But the project burst for me when I got an opportunity to interact with some of the tech industry's top sales professional. I came to realize that the best salespeople aren't always the slickest talkers, rather they're actually the most effective listeners. Instead of trying to stay one step ahead and not paying due attention to the client, an efficient salesperson is the one who listens carefully to the needs of the customers to build a 'personal' connect with them.
While I kept wondering how the sales mavericks hone their skills, I was told that even naturally adept salespeople need to undergo 'training'. A competent sales personnel achieves targets, an inefficient one usually misses out and a top-class one surpasses expectations without fail. The 'gap' between an excellent sales professional and a poor one hinges on their skills, knowledge and motivation.
In other words, allow your sales executives to upgrade their skills and they will drive the growth of your business. In such a scenario, how do you give them the skill-building resources they require to meet their sales target? Online sales training is the answer to this question.
For instance, if you depend heavily on the traditional training platforms like in-house workshops, classroom learning, manuals, off-site seminars, then it is imperative to explore the latest online sales training techniques.
Why Online Training is Beneficial for Sales Personnel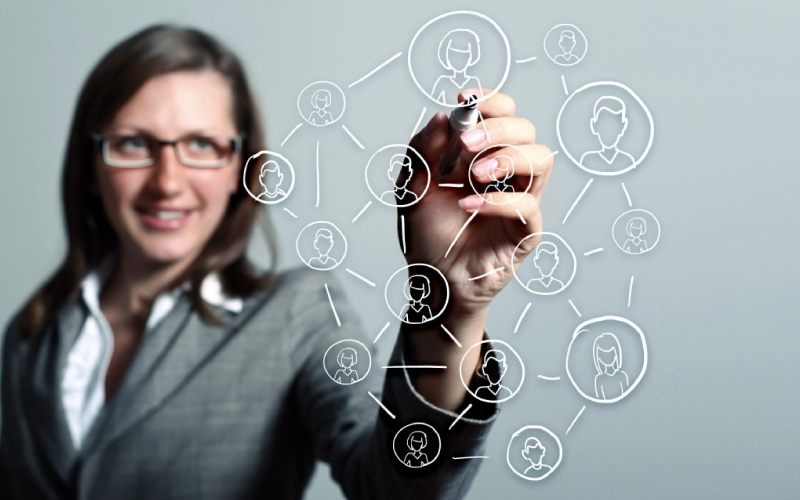 In a competitive marketplace, online training is one of the easiest ways that can put a sales team on the cutting edge. Over the past few years, online learning technology has proven its versatility and robustness. Global organizations are using it to deploy and monitor sales online training initiatives – track sales performance, improve client communications, empower sales team, keep them at the top of their game and much more.
Here are some of the key reasons why you should support your sales team with online training programs.
– Allows practical sales skills development
The conventional sales training programs are inflexible and need learners to sit through lengthy instructor-driven sessions to understand how the sales process works. It is not the case with online sales training programs as it allows sales staff to develop practical skills that are based on real-world applications.
If you are supporting your elearning endeavors with an online sales training software, it will allow your sales executives to take part in branching scenario, elearning simulations and other relevant interactive online training exercises that help to boost sales expertise.
For instance, a game that allows your sales team match products with the right clients allows the trainees to venture beyond the realm of theory and use their training in real-life situations.
Watch: Nurturing Leads Training Course
Many times sales staff despite knowing a product inside out fail to create an impact when they directly interact with customers. To seal the deal and build an instant connect with prospects, it is imperative for the sales team to possess advanced communication and negotiation skills.
Using sales online training simulation is the right thing to do because it acquaints the sales personnel with varied customer personas. It is necessary for sales executives to understand the prospect, hence they should pay close attention to nonverbal cues such as facial expressions. An online training simulation will come in handy for the sales trainees to improve their communication prowess and sharpen the negotiation skills.
– Instant access to task-based online tutorials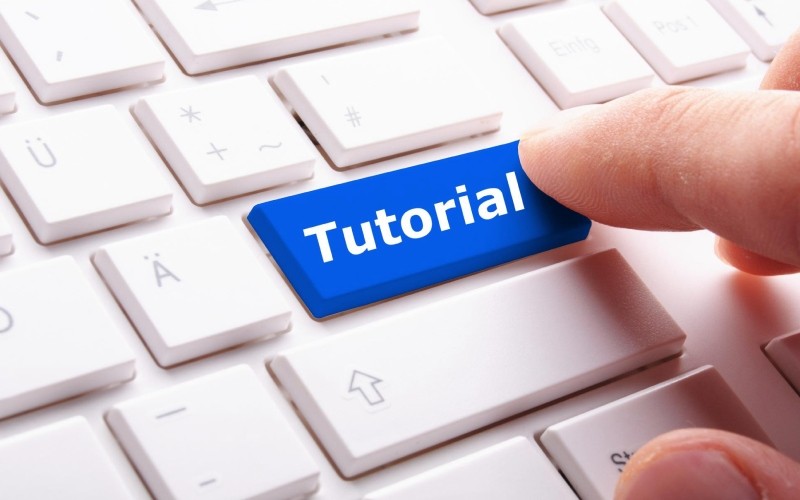 Usually, the sales professionals are geographically dispersed. Most often, they would be needed to meet and coordinate with clients located across varied parts of the globe. Online learning technology will let you develop elearning content that is responsive and can be accessed from anywhere, anytime. As a result, sales trainees can access task-based online tutorials while on the go from a device of their choice (smartphones, tablets etc).
Easy to digest, bite-sized micro-learning online tutorials are best suited for a geographically dispersed sales team. For instance, a 5-minute long online training video (that talks about sales software or relevance of active listening skills) is the appropriate format for mobile online training.
For instance, TED Talks has been displaying the effectiveness of micro-learning for quite some time now. Here industry insiders and thought leaders discuss a topic in digestible 15-minute increments.
– Allows Personalized online training support
Online training programs for sales allow complete customization. All the members of the sales team get individualized support they require to attain targets. This comprises online training activities, online assessments and multimedia.
Using an online sales training tool, businesses can offer focused, customized learning paths instead of just relying on linear course navigation. To access on-time online training resources, sales trainees can simply click on their online training activity of their choice. Or, they can utilize the online self-assessments to identify knowledge gaps and select the most appropriate training module.
In simple words, sales online training programs are flexible and adaptive.
– Provides up-to-date products demos online
With time, products and services evolve. In order to keep customers informed about the latest upgrades, it is important for the sales team to stay updated with the current product information. In conventional product knowledge courses, cost often escalates due to money spent on printing training materials, scheduling of sessions, hiring instructor and more.
With sales online training programs, immediate product updates can be implemented without spending thousands of dollars on managing it. The process is simple, hassle free and won't take much of your time. Just quickly revise your product demos online as per the recent upgradations (in features, specs and advantages) and you are all set.
– Allows to include decision-making scenarios or use interactive quizzing
Theoretical knowledge is simply not enough when sales personnel are needed to apply learning in a challenging real-life situation. One needs to offer scenarios that are similar or bear resemblance to real-life situations that your sales team may encounter while dealing with customers. Such situations are best handled when you offer your sales executives the freedom of decision making.
For instance, you can offer scenario based situations where the sales trainee is responsible for suggesting a solution for resolving a customer's problems. Making use of online interactive quizzes is a tested way to reinforce learning and practice it in real-life situations.
– Carry out surveys or poll
Many businesses are not aware of the grey areas existing in their sales online training. In such a situation, using an online survey comes is a great way to collect detailed insight from your sales trainees.
For instance, are they really happy with the layout of the online training course? Is your content interactive or does it lack practical application? These polls will help you realize the strengths and weaknesses of elearning. If you are using an online training software, leveraging the gamification strategy you can reward them for their participation and issue training completion certificates.
Read More: 20 Best Online Training Software
How to Create Online Training for Sales Teams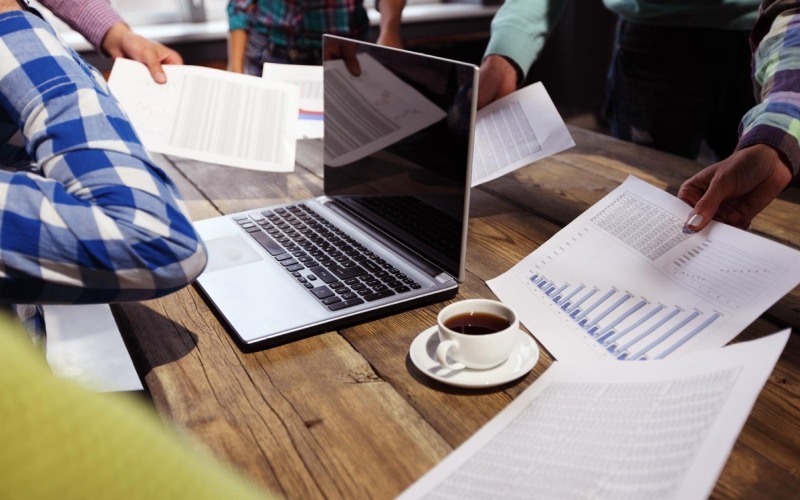 There are two easy ways to design an elearning course. One is to create a course that includes – starting a point A and ending at point Z. In this method, all the lessons and quizzes will be based on the previous lesson. I would say that it would closely resemble a 'whodunit' movie- you will have to watch the whole thing, catch all the details and know all the incidents that happened from the start. This kind of courses may appeal to many due to their logical progression and sequential order but may need several resources.
In such a scenario, the best alternative would be to create a module-based course. This method will allow desired arrangement, addition and discarding of any lesson to fit the learner's specific need. Modules can be considered as building blocks that can stack as per your wish. This kind of flexibility is what sales team need because business objectives and methods changes frequently and sales training course should adapt to the company needs.
---
Read More:- What Is Employee Training and Development?
---
Here are some of the things you would need to build a good module:
– Defined learning objectives
You want a clear statement about the outcome of the module. This will help your instructors choose the 'right' modules they need for the course apart from helping sales trainees get a clear idea of what they will learning. This helps in long-term knowledge retention.
– Use media in the right way
It is key to understand your audience and sales professionals. While there are innumerable ways of presenting your training content, you should ensure that the chosen medium is the right one for conveying the message.
For instance, when targeting a millennial demographic, a 3-minute documentary that talks about the purchasing habits of the millennials should be included in the module.
– Get the 'right' interactive balance
Holding the attention of the learners is the biggest challenge for training content. Hence, it is key to conveying the message supported with facts and figures. The target should be to make the students respond to the content. If you are supporting your learners with a video series, you can ask quiz-like questions to make in interactive. It is important to ensure that your trainees don't wander off and get bored.
Summing up
Since training impacts sales team performance, it usually ranks right at the top on the agenda of the most profit focused businesses. Organizations that boost their sales team with sales training tools supported by cloud and mobile technologies stand to benefit because it helps them improve the bottom line and retain top talent.
Do you want a free Training Software?
We have the #1 Online Training Software for employee training & assessment