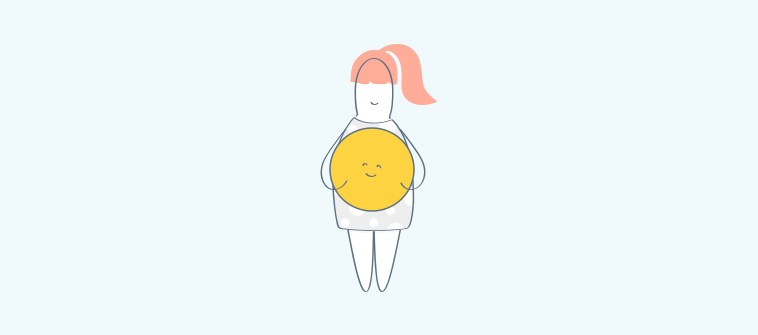 "Our lives begin to end the day we become silent about things that matter." – Martin Luther King, Jr.
A recent online survey found that 81 percent of women and 43 percent of men had encountered sexual harassment in one form or another during their lifetime.
If we count in scores of unreported sexual harassment cases, the number would be much higher than what the poll suggested.
Sexual harassment in the workplace is pervasive. It causes trauma to victims and brings business liabilities such as reputational damage, not to mention the disruption in productivity and legal costs.
Now you may ask how to avoid all this pain.
One of the best ways is to provide sexual harassment education to your employees using specially crafted online courses. This will help identify, report, and deal with cases of sexual harassment firmly.

Find out everything you want to know about sexual harassment, sexual harassment training as a compliance requirement, and how to make it successful.
What is Sexual Harassment?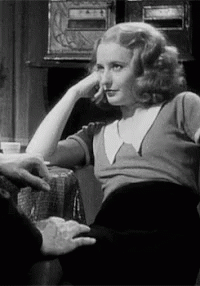 When we hear the term "sexual harassment in the workplace," one of the first things we usually visualize is a man giving an unwanted shoulder massage to an apparently uncomfortable woman. But sexual harassment is much broader than that.
The U.S. Department of Justice defines sexual harassment as "any non-consensual sexual act proscribed by Federal, tribal, or State law, including when the victim lacks the capacity to consent."
The U.S. Equal Employment Opportunities Commission (EEOC) states that "unwelcome sexual advances, requests for sexual favors, and other verbal or physical harassments of a sexual nature, constitute sexual harassment when such conducts explicitly or implicitly affect an individual's employment, unreasonably interfere with their work performance, or create an intimidating, hostile, or offensive work environment."
Sexual harassment in any form is an assault on the dignity of a person, whether male or female. It can take one of the following forms:
Any act of a sexual nature that creates an abusive, offensive or hostile work environment

Any act that affects the targeted person's ability to do their job well

It can be verbal like whistling and catcalls, or asking deeply personal sexual questions

It can take digital form like showing sexually explicit images or videos

It can be non-verbal as well like staring, stalking, sexual gestures, etc.
What is NOT Considered Sexual Harassment?
It's important to know where to draw the line between what is and what is not sexual harassment. This will help you or your employees identify genuine cases of sexual harassment and resolve them as soon as possible.
To give you a few examples of what does not constitute sexual harassment, an off-hand comment on one's dress like "That's a nice top" doesn't constitute sexual harassment in itself.
Same is the case with using slangs or telling random off-color jokes that you can share with just anyone.
Types of Sexual Harassment
Recognizing different types of sexual harassment is necessary. It is the first step to combating them effectively. Check out the following common types:
Quid Pro Quo

– When someone offers a favor for accepting sex or threatens someone with some action for refusing sex. E.g. promotion in return for sex.
Offensive comments

– Insulting or making inappropriate comments about a person's appearance, clothing, or body. E.g. Your low-cut shirt says it all.
Sexist behaviors

– Demeaning behaviors that hurt someone because of their gender. E.g. discussing sex blatantly in front of female coworkers.
Unwanted contact

– Unwanted and unwelcome physical contact with someone. E.g. inappropriate touching from behind in the name of crowd.
Online harassment

– Sending suggestive emails, instant messages, or pornographic material. E.g. asking for a drink together in a risqué manner.
How Serious Are Cases of Sexual Harassment Today?
According to New America, the think tank that focuses on a range of public policy issues including gender, sexual harassment in the workplace remains a pervasive, troubling, and largely unresolved problem in virtually every sector of the economy. It says that the consequences of harassment can be severe and long-lasting.
Research has found that each incident of sexual harassment costs organizations around $22,500 a year in loss of productivity. In recent years, U.S.-based companies have spent over $295 million in public penalties. This figure doesn't include private settlements.
In 2016 alone, many companies in the U.S. paid $2.2 billion in insurance policies including coverage for sexual harassment complaints.
A study by Center for American Progress, nearly one-third of the more than 90,000 of all charges filed with the EEOC in the fiscal year 2016 involved a claim of some form of harassment and nearly half of them was related to sexual harassment.
Outcomes of Sexual Harassment in the Workplace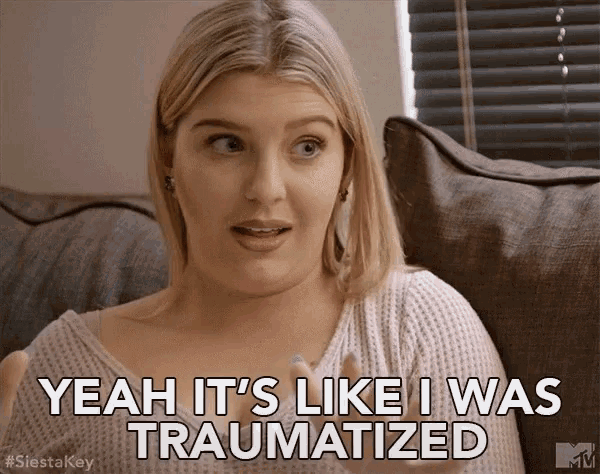 Incidents of sexual harassment leave a negative impact not only on the victims but also on the perpetrators and those around them.
According to Ball State University, Indiana, employees who have been sexually harassed are more likely to miss work by calling in sick frequently.
Strained relationships and increased turnover are other side effects of sexual harassment in the workplace.
Case Study
Ashley Alford vs. Aaron's, Inc. 2011
This case was one of the most sensational real-life examples of sexual harassment in the workplace.
Ashley was an employee at Aaron's, an Atlanta, Georgia-based lease-to-own retail chain dealing with furniture, electronics, and other items. She accused her manager Richard Moore of sexual harassment and assault. According to her, Richard attacked her, pulled up her shirt and masturbated on her.
Despite Ashley's repeated complaints, Aaron's didn't take any action.
Ashley won a federal court verdict amounting to $95 million in an Equal Employment Opportunity Commission case.
The verdict in her case was later reduced to $41.3 million because of a cap on federal damages. Aaron's moved for either a reconsideration of the verdict or a fresh trial.
Subsequently, parties to the case reached an out-of-court settlement with an agreement totaling $6 million.
How to Deal With Sexual Harassment in the Workplace
One of the best ways to tackle sexual harassment in the workplace is through education and training. An anti-sexual harassment policy like this is essential to sensitize both employers and employees about the problem, prevent unwanted cases, and uphold your company values. You can deploy training under mandatory laws such as CA and Federal sexual harassment laws.
Speaking of sexual harassment training, an online sexual harassment training software can help you meet all your training needs and meet compliance easily. For instance, ProProfs Training Maker is a user-friendly, cloud-based learning management system that you can use to create fact-dense and engaging sexual harassment courses.
You can even add sexual harassment quizzes like this to assess knowledge retention, case studies for real-life examples, and course bundles for microlearning on each relevant topic.
With ProProfs, you can either create a course from scratch or use professionally designed ready-made courses.
If you are planning to deploy sexual harassment training in your organization, you may use our pre-built courses:
Federal Sexual Harassment Training Course

California Employee Sexual Harassment Training Course

---
Read More:- Best Sexual Harassment Training Courses
---
Additional Things You Can Do to Prevent Sexual Harassment
✓ Keep Employees Informed
Let them be aware of all policies and procedures in place for preventing and handling cases of sexual harassment.
✓ Encourage Them to Talk to the Offender
This will give them an opportunity to try and resolve the situation among themselves before it spirals out of control by communicating to the offender that their behavior is unacceptable.
✓ Document Everything
Save messages, emails, and social media comments. You can use them as evidence in case there's a lawsuit.
✓ Let Your Employees Speak Out
Empower your employees to air their opinions and come out in the public about sexual harassment and abuses. Let them know that it is not something that they have to deal with on their own. They can talk to your HR department or approach you personally.
Sexual Harassment Training Requirements by States
Federal: Fair Employment and Housing Act and Title VII of the federal Civil Rights Act of 1964, FEHA and Title VII statutory provisions and case law concerning the prohibition against and the prevention of retaliation in employment, unlawful sexual harassment, discrimination based on sexual orientation or gender identity, such as lesbian, gay, bisexual, and transgender (LGBT).
To make it easy for you, we've provided state-wise sexual harassment prevention training requirements below along with recommended customizable and ready-to-use training courses.
State
Training Requirements
Recommended Courses

California

(AB 1825, AB 2053 and S.B. 396, S.B 1343)

Starting January 1, 2020, Senate Bill 1343 requires employers with 5 or more employees, including temporary or seasonal employees, to provide at least 2 hours of sexual harassment training to all supervisory employees and at least one hour of sexual harassment training to all nonsupervisory employees, and once every 2 years thereafter, as specified.

Cal. Gov Code §12950. AB 2053 amends Cal. Gov Code §12950 Learn more

California

Supervisor

Sexual Harassment Training Course

California Employee Sexual Harassment Training Course

Curso de Capacitación sobre Acoso Sexual para los Empleados en California

Connecticut

(Connecticut Human Rights and Opportunity Act)

Beginning October 1, 2019, employers, regardless of size, must provide 2 hours of sexual harassment training to all employees. All employees hired on or after October 1, 2019, must receive the training within six months of hire.

Conn. Gen. Stat. § 46a-54(15)(B). Conn. Agencies Regs. § 46a-54-204. Learn more

Connecticut Sexual Harassment Training Course Online

Delaware

(Delaware Discrimination in Employment Act)

Employers with 4 or more employees, including state and local governments must provide sexual harassment training to all employees within six months of assuming office, and the training must be conducted every two years. It also applies to employment agencies and to labor organizations.


(HB 360) Learn more

Delaware Sexual Harassment Training Course Online

Illinois

(Illinois Human Rights Act)

Effective January 1, 2020, SB75 requires all employers with 1 or more employees to provide sexual harassment prevention training to all employees and supervisors within the first calendar week of the employee's employment, and on an annual basis thereafter.

Comp. Stat., Chap. 775, § 2-105(B)(5). Learn more

Illinois Sexual Harassment Training Course for

Employees

Maine

(Sexual Harassment Training and Education in the Workplace Law)

All employers with 15 or more employees who are located in or doing business in the state of Maine must train all employees about sexual harassment within a year of the beginning of their employment.

26 Me. Rev. Stat. § 807(3). Learn more

Maine Sexual Harassment Training Course

New York

(New York State Division of Human Rights)

Beginning October 9, 2018, all private and public employers in the state of New York are required to conduct annual anti-harassment training for all employees and distribute a written anti-harassment policy.

Learn mo

re

NYS Sexual Harassment Training Course

Alabama, Alaska, Arizona, Arkansas, Colorado, District of Columbia, Florida, Georgia, Hawaii, Idaho, Indiana, Iowa, Kansas, Kentucky, Louisiana, Maryland, Massachusetts, Michigan, Minnesota, Mississippi, Missouri, Montana, Nebraska, Nevada, New Hampshire, New Jersey, New Mexico, North Carolina, North Dakota, Ohio, Oklahoma, Oregon, Pennsylvania, Rhode Island, South Carolina, South Dakota, Tennessee, Texas, Utah, Vermont, Virginia, Washington, West Virginia, Wisconsin, Wyoming.

Not required, but recommended.

The state encourages employers to take any necessary preventative measures against sexual harassment because prevention is the best way to eliminate sexual harassment. Suggested methods include raising the issue, condemning sexual harassment, and discussing employees' rights in sexual harassment incidents. Learn more

Sexual Harassment Training Course

Diversity, Equity & Inclusion Training Course

Workplace Ethics Training Course
Build a Harassment-Free Workplace
When it comes to the question of handling sexual harassment in the workplace, there is no alternative to training your employees. Motivate them regularly to treat each other with respect, regardless of their position in the organizational hierarchy.
Building a healthy workplace that is free of conflicts, fear, discrimination, and harassment begins with the right employee education.
Online sexual harassment training for employees can prevent harassment cases and empower your workforce with the right etiquettes and ethics.
Take a quick tour of ProProfs Training Maker. Schedule a FREE demo. If you need any help, feel free to call (855) 776-7763.
Do you want a free Training Software?
We have the #1 Online Training Software for employee training & assessment