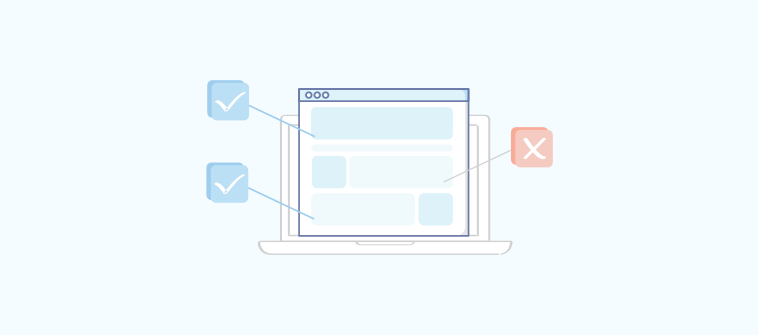 Want to create effective employee training programs and ensure that every trainee has retained all the information? Then make sure you create a roadmap for them. That's where learning paths become relevant.
A learning path helps organizations deliver a group of lessons, modules, or courses in an organized way so learners can gradually build knowledge on a particular topic. It offers a structured path to training, which helps in employee satisfaction and knowledge retention.
With the tremendous growth in the number of remote workers, organizations must ensure that their training programs are flexible and easily accessible.
By creating learning paths in a training program and delivering them through a Learning Management System (LMS), companies can create better learning opportunities for employees.
Most organizations have realized the importance of employee training and the benefits of leveraging learning paths to achieve learning objectives.
For instance, Global Linking Solutions (GLS), a North Carolina-based network solutions provider, is using online training software to create learning paths for training their employees. According to the training coordinator of GLS, employees have to complete one assessment to unlock the next chapter.
From the above case study, it's clear how learning paths are effective in defining an employee's training journey.
In this post, you'll learn about learning paths, their benefits, examples, and types. You'll also discover how to design an effective learning path and the role of LMS in facilitating it.
What Is a Learning Path?
A learning path is a carefully crafted route through your training program, taken by learners to complete a course or module. It delivers a self-paced, self-teachable, and independent learning experience.
Learning paths tie various course modules together and break the whole learning process into manageable chunks.
It shows learners how they should progress throughout the training program to achieve the learning objectives.
Learners can assemble these pathways or an administrator can arrange these in a sequence. The idea is simple and intuitive; however, it depends on the tools you use to deliver your courses to learners. Point to remember: You should always implement learning paths through a Learning Management System (LMS System). These pathways work best when combined with other e-learning practices such as blended learning, microlearning, etc.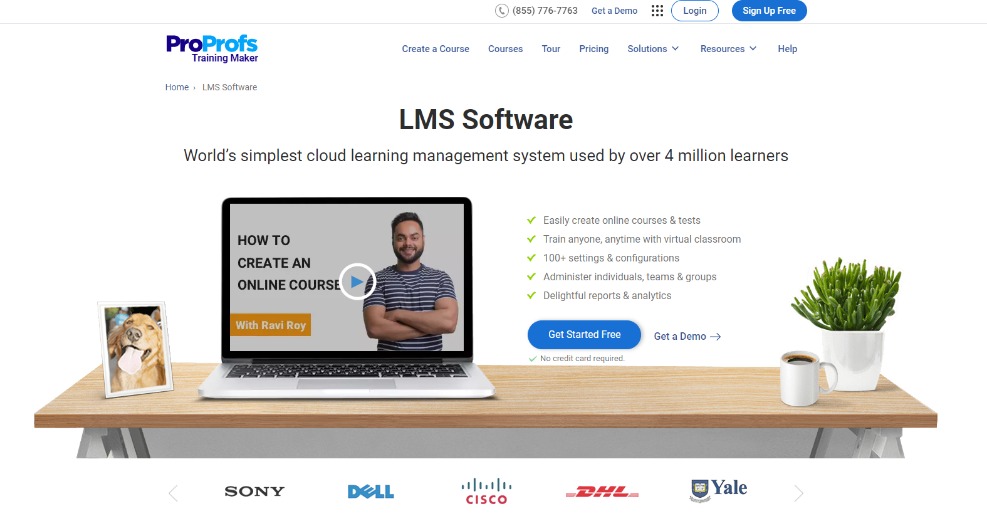 Why Use Learning Paths For Your Training Programs
Learning paths are important because they enable learners to master a subject or a topic easily. These are beneficial for upskilling employees who share similar job roles and responsibilities.
A well-defined learning path provides a proper structure to a learning process. Such a structure gives participants a fair idea of what their training program would look like over a specified period.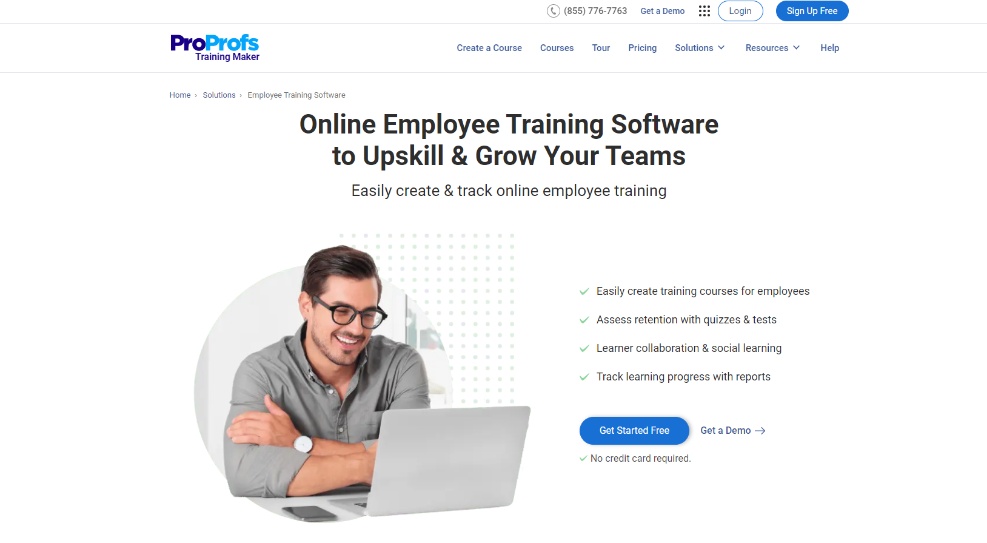 Along with this, it allows instructors to control the way courses are assigned to learners and the timeframe within which the courses need to be completed – making it easier for both parties.
In a nutshell, learning paths have various benefits, and you should implement them in your training program to achieve the desired learning outcomes.
In this context, let's understand why you should use learning paths.
Structured Learning Program
Learning paths add a structure to your program, which helps learners understand the sequential order of your course. Learners must complete one course or an assessment to proceed and unlock the next course.
Delivering Information in an Organized Way
Learning paths follow the microlearning approach for better knowledge retention. Segregating large pieces of information into manageable chunks helps deliver information in an organized way and makes learning easy and effective.
Smaller learning chunks improve knowledge retention as they put less cognitive load on learners.
However, to ensure that the acquired information is helpful for the organization, it should be repeatedly delivered in an engaging manner. You can use employee training software for this purpose.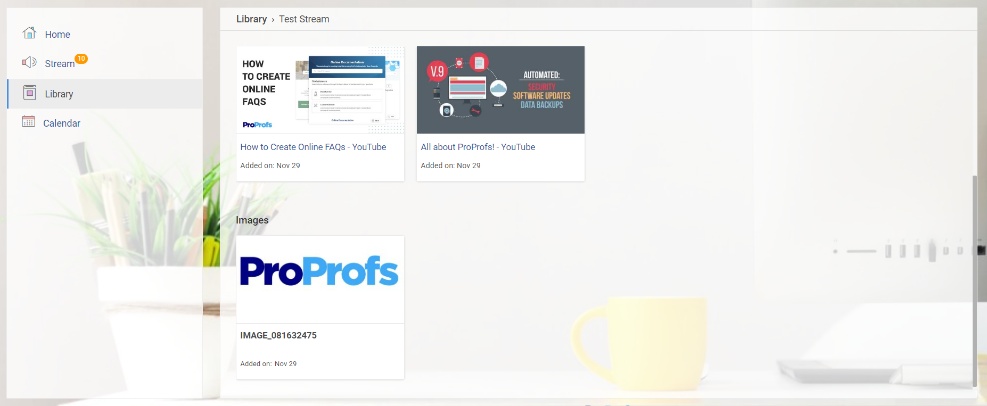 Training software helps bundle existing courses into specific subjects, enables guided learning, and aids in setting up rules for course compliance.
All learners have their own abilities to learn and implement the perceived information. That's why your training programs should have a learning path.
This way, instructors can leave it to employees to decide which course to take up first. This kind of self-directed learning engages learners and gives them more control over their learning.
Self-paced learning enables learners to take courses anytime, and the choice of control shifts from instructors to learners.
Training programs formulated without a goal are likely to fail. Learning paths help in establishing learning objectives.
With visible roadmaps, employees become motivated to take up all the courses and get insights into how far they need to go to achieve their learning goals.
On the other hand, organizations get the opportunity to find out the missing skills and can address them by aligning their training programs with their business strategy.
Continuous Feedback System
Training alone cannot help employees acquire new skills and knowledge. Instead, they should receive continuous feedback on their progress to ensure they're on the right track.
Learners should also be allowed to share their feedback on the course quality.
How can you do this?
Use an LMS system!
It allows you to integrate quizzes at any point in your course to track learner progress. Also, with some LMS systems, you can record video responses to your questions and prevent skipping questions. This way, you make it mandatory for learners to attempt all the questions to unlock the next course.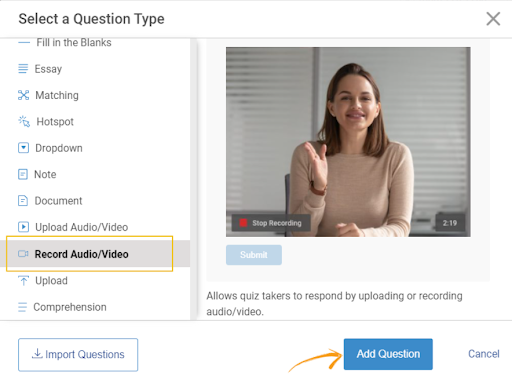 Similarly, you can deploy online surveys to get feedback from learners and improve the course quality.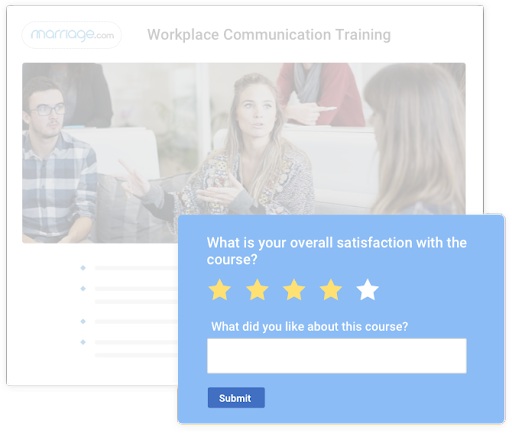 Get insights into what your learners liked about your course and what they didn't. Refine your learning paths based on their feedback to deliver an exceptional learning experience.
Proper Learning Environment
With learning paths, organizations can create a learning environment by ensuring an end-to-end understanding of the course. You can guide your learners through a roadmap to enhance their skills and master a particular topic or subject.
Learning paths help develop a learning environment by assessing skill and knowledge gaps. By resolving these gaps, organizations can boost productivity.
How?
Simply by enabling your learners to collaborate at every learning point to clear their doubts on the spot.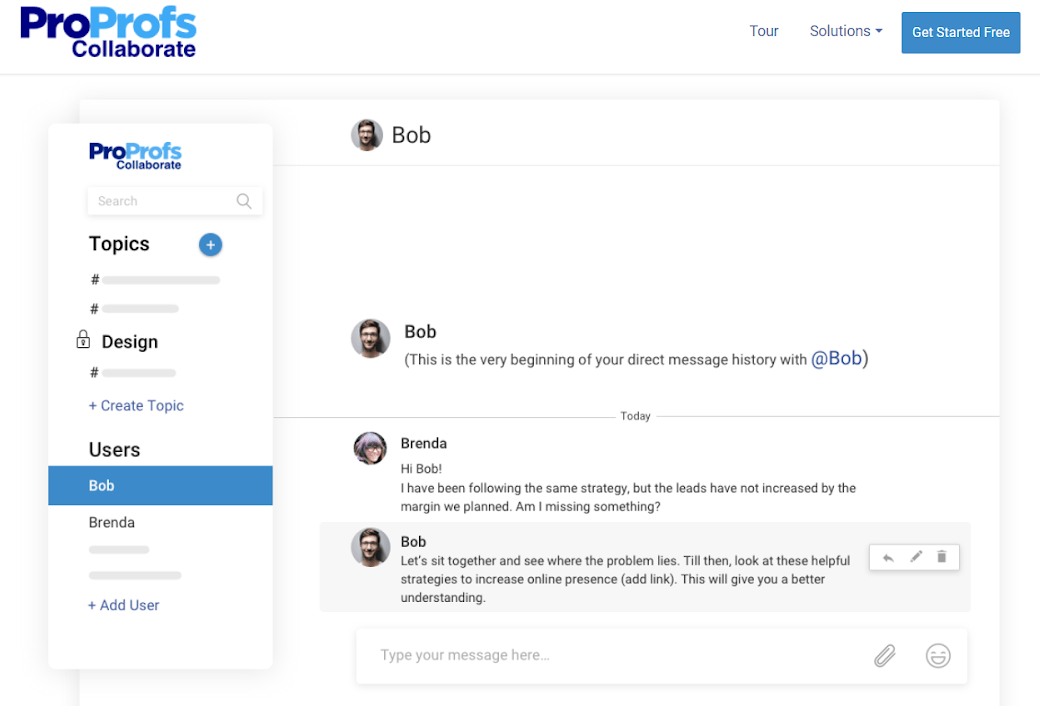 Facilitate collaborative learning and grow your team's knowledge with a learning-focused Q/A community. When learning becomes a habit, organizations can reduce expenses on talent hunts and workshops.
Types of Learning Paths
There are three types of learning paths – successive, alternative, and level. Each learning path aims to achieve a particular objective. So, you need to identify your training objective to select the right learning path.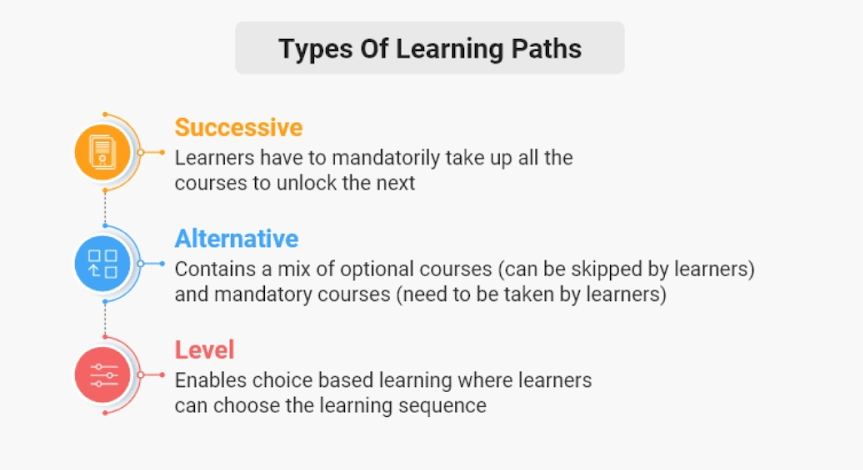 Let's now understand each of the paths in detail.
In this type of learning path, administrators can create a series of structured courses, and learners have to follow the route they decide. In simple words, learners must complete one course to access the next one.
Unless learners complete one course or an assessment, they'll not get permission to view the subsequent courses. In this type of learning path, courses are arranged from basic to advanced versions.
This is a shortcut learning route where learners can skip optional chapters or lessons along the way, but they must complete the mandatory courses to complete the learning path.
This learning path allows learners to make their learning choice without compromising the learning objectives. Alternative learning paths focus on achieving the learning outcomes rather than the learning order.
Instructors can set the course sequence by mixing up optional and mandatory courses.
Administrators can create hierarchies or levels in learning paths. Each level will consist of a course bundle that can be mandatory or optional. Learners who complete one level will be considered successful in mastering the courses corresponding to that level.
To put it in simple words, this type of learning path combines successive and alternative learning paths, but it may or may not have any stipulated time frame.
Examples of Learning Paths
Learning paths can be implemented across a spectrum of businesses. You can use these to create structured learning programs for:
Learning paths can be used for training employees. Be it onboarding training, compliance training, or safety training, your learners must go through multiple courses to master a particular subject or topic.
Without a learning path, you have to enroll each of your learners in different courses separately, which is time-consuming and needs effort.
However, you can completely do away with this process using a structured learning path. By bundling courses into one and using an LMS to deliver the program, you just have to enroll your learners once. After that, they'll be automatically assigned to the courses until they cross the finish line.

Watch: What is Employee Training
Employee training is not the only use case; a learning path is an excellent tool for training customers as well. Let's say you want to train your customer on how to use a particular product; a learning path could be a great tool.
You can use a successive training path to educate your customers on how to use the product.
You can opt for learning paths with learner choice to explain your product USPs or features to them. Choice-based learning is a good pick if your learning order isn't necessary. This type of learning path empowers learners to decide their learning route.
Implementing a learning path in customer training helps your customers understand your product value, move leads down the sales funnel, and improve brand loyalty.
Partners or vendors are an integral part of any business as they contribute to the overall success and business growth.
By leveraging learning paths, you can help your partners learn about your company and the products and services you offer.
Through learning pathways, you can directly hit the onboarding targets, such as providing your partners with policy and procedure training, product training, delivering essential brand training, and gathering actionable feedback from them.
Learning paths can be used for training leaders in your organization to pursue professional development. You can train them on leadership & management, soft skills, how to build trust in a team, and many more topics, such as:
Watch: Communication Skills for Managers
Now that you've understood the types and use cases of learning paths, let's look at the following areas:-
What Makes a Good Learning Path?
To create a brilliant learning path for employees, here are some of the things you need to consider.
Make the Content Short and Simple
For learning paths to be effective, the standalone courses should have crisp content which is easy to understand and digest. In simple words, there should be minimal input from course instructors, which is what a learning path is all about.
The reason behind implementing a learning path is to reduce the amount of input needed daily. With short and crisp content, you can make it easy for learners to retain maximum knowledge and ensure there's no delay on the learner's end.
---
Read: 5 Tips for Designing Effective Online Courses in 2023
---
When designing learning paths, you need to consider different learning styles. Not all your learners would prefer similar learning styles because they have their own ways of retaining knowledge.
Think of introducing different kinds of content. For example, you can add images, videos, brain games, and audio content like podcasts to cater to different styles and preferences.
Break the Learning Journey Into Small Chunks
Keeping your content simple and short is key to making your learning paths effective.
Break your learning journey into digestible chunks so that you can divide your training program into small learning steps, adding an extra level of flexibility.
Well-designed learning paths should be personalized, flexible, and multidisciplinary. That's the reason why you should effectively design your path.
Next, you'll learn about how to create a learning path.
How To Design Effective Learning Paths
Now that you're all set to design learning paths, you must consider a few best practices.
The first thing that you need to do is analyze your learner's training needs. This is the chance to understand your learner's goals and identify their current skills.
This will help you create a structured program for your learners and define the learning paths.
---
Read: How to Conduct a Training Needs Assessment in Your Organization
---
Once you've analyzed the learning needs, it becomes easier to identify skill gaps. By identifying the gaps, you can understand which courses should be assigned to them to meet their learning objectives.
Try answering these questions to ensure that your course meets its aim:
What skills your learners need to perform their job

What they should achieve after completing the course

What topics you should cover to meet the learning objectives

Define Learning Goals
Learning paths provide a roadmap to help learners acquire skills and master concepts through a training program.
A learning path, in general, is a combination of objectives or goals, where each goal represents a course/module that learners must complete.
For example, if you want your employees to learn about customer service, then the learning path will look something like this: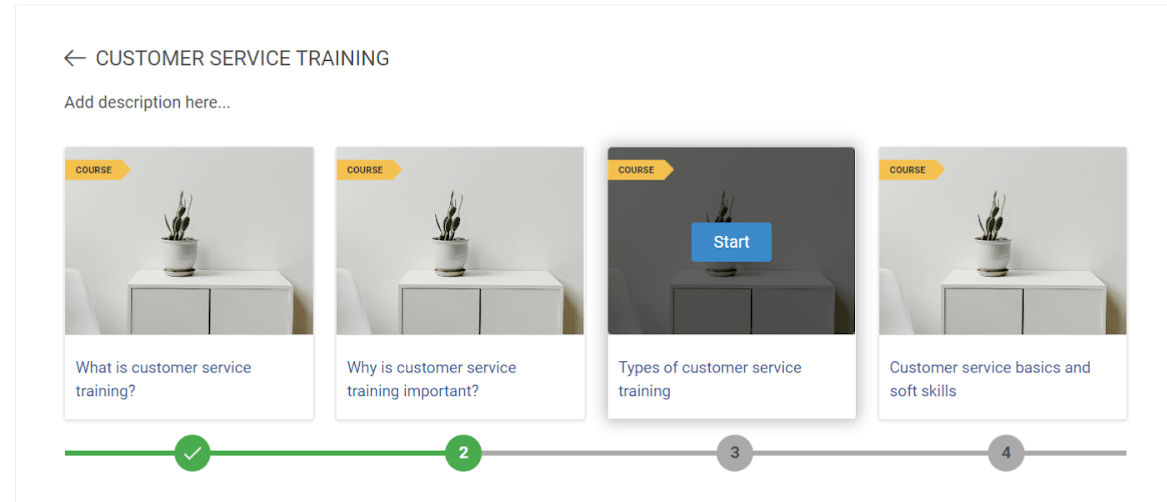 Add Personal Anecdotes for Engagement
To keep your employees motivated and improve their engagement levels throughout the training program, try to add lots of personal anecdotes to the learning paths you create.
This goes a long way in keeping your learners focused, and it also helps them to connect with the content in a better way. Through personal anecdotes, your learners can think of ways to apply information to real work situations.
Make your anecdotes engaging using multimedia, such as images, videos, and audio because it personalizes the training program and leads to better outcomes.

Watch: How to Add Media to Your Online Courses
Create Steps and Milestones
While creating learning paths for employees, you need to identify the stops on the learning journey so that your learners can connect and build knowledge from the previous stage.
Always create your path in a logical sequence. Do not forget to show periodic milestones that your learners will achieve as they progress along the way. This will add motivation and help your learners stay on the right track.
Implement Your Learning Path
This is the phase where your learning path comes to life. Before implementation, make sure you find the best LMS system to deliver your training. The quality of your training depends a lot on the quality of the LMS you've selected.
Most LMS platforms have built-in learning path features to bundle your courses and arrange them in sequence to deliver a smooth learning experience.
Add Assessments and Tests
Once you've implemented your learning path, you should monitor its progress. You can include assessments and tests at any point in your course to track learner progress.
Watch: How to Choose the Best Assessment Software
For example, you can add quizzes to enable your learners to reflect on the areas they performed well and the areas they need to improve.
Get Actionable Feedback from Learners
Gathering actionable feedback from your learners is essential to making your learning paths effective. Integrate survey forms into your courses and gather feedback from training participants to improve your course quality.
Watch: How to Create a Survey Using ProProfs Survey Maker
Learning is a two-way process. Instructors should provide quality courses to fulfill the training needs of employees, and the latter should be able to meet the learning objectives after completing the program.
How an LMS Supports Learning Path
A Learning Management System helps create effective learning paths and deliver them. Let's see how it helps in accomplishing this.
Creating Courses and Learning Paths
An LMS provides course authoring tools to create courses and bundle them into learning paths within an LMS. It helps drive learners to take courses in order of complexity set up by instructors.
Watch: How to Create Online Training Courses
With some online training software, you can get ready-to-use courses and templates that you can customize according to your training needs. This saves you time and effort.
Facilitates Guided Learning
With an LMS, you can turn your beginners into experts by providing a well-defined learning path. You can allow your learners to collaborate with peers and their instructors to clear out confusion and doubts at every learning point.
Watch: How to Enable Collaboration & Discussions in Your Course
Lets You Set Course Availability and Expiration Date
An LMS enables you to set course availability and expiration date. You can set a date by which the course must be completed and define what happens if the due date expires.
This way, learners can stay on track and complete the courses within the stipulated time.
Provide Certificates on Course Completion
Once your learner completes the learning path, you can provide certificates to them. With some LMS systems, you can auto-generate certificates and white label them with your own logo and brand name.
This will provide a sense of accomplishment to your learners.
You can track learner progress and learning path performance through auto-generated reports, which help monitor individual progress, learner participation, and course engagement levels. Access knowledge gaps and provide instant feedback to your learners.

Launch Surveys and Get Actionable Feedback
You can integrate surveys at any point in your learning path to capture actionable feedback. Implement these responses and make necessary changes to improve your course quality.
Get Ready to Create a Structured Learning Path
By creating a learning path, your training program becomes more structured. This learning sequence makes it easy for learners to acquire knowledge, and increases knowledge retention.
From the above discussion, it is clear that to create a structured learning path; you need to:
Identify skill gaps and analyze training needs

Create well-defined learning objectives

Create engaging content and add steps and milestones

Implement your learning path

Add quizzes to track learner progress

Launch surveys to get actionable feedback on your training program
Now that you know what a learning path is, you can design an effective learning path by simply picking an intuitive LMS. It will make course creation as straightforward as possible. Besides, you can make the courses engaging through the use of multimedia and measurable through real-time tracking.
Do you want a free Training Software?
We have the #1 Online Training Software for employee training & assessment