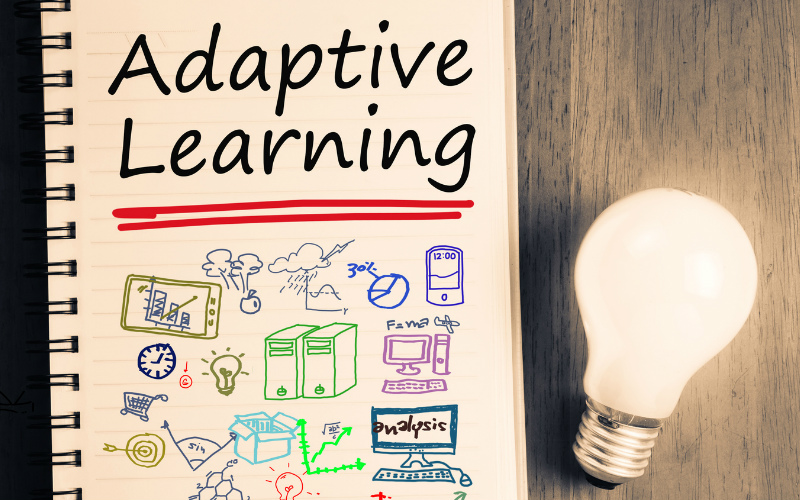 The promise of a personalized approach to impact the practice of teaching & learning and offer more result-focused knowledge enhancement to students is a tall order which the present day instructors are facing. The educators in the K-20 space are facing the challenge to offer customized, one-on-one instruction that is key to creating an engaging learning experience in an era where every student has a unique learning style.
This is one of the reasons why educational institutions are emphasizing on the benefits of using the 'adaptive' techniques within instructional programs and assessments both. So, what should educators do in such a situation? Is it possible for them to optimally use learning content and engage with the students in a personalized learning experience? Many would say that 'adaptive learning' is the answer.
But before we understand how adaptive learning is revolutionizing the teaching and learning domain, let's understand what is adaptive learning all about.
Definition of Adaptive Learning
It is a computer-based or an online educational system that alters the presentation of material based on the learner's performance. To enable human tailoring of responses, the best of the tools capture the in-depth data and leverage the learning analytics to its full potential. The associated elearning tools support advanced capabilities like comprehensive administration, documentation, tracking and reporting progress etc.
It can support a wide range of functionality, be it simple or complex. All-in-all adaptive learning has proven its mettle as a strategic technology that is capable of positively impacting the teaching and learning equally.
Why Adaptive Learning is Important for Teachers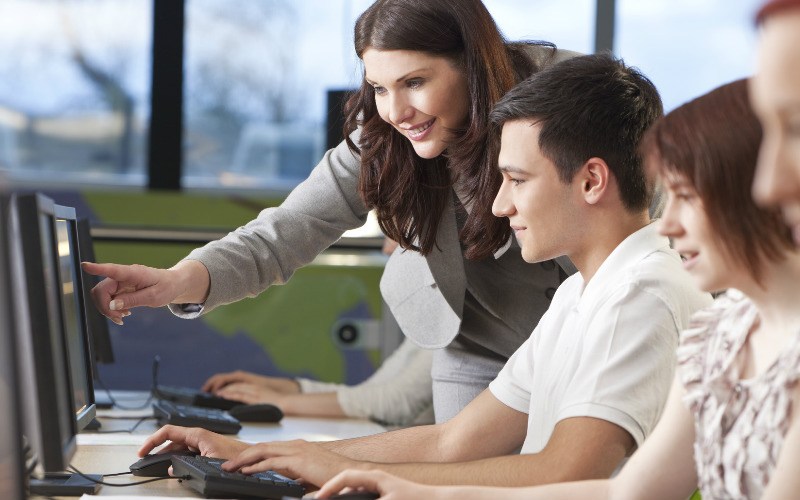 For teachers, it can offer in-depth information on how a learner, a group of learners, or content is performing. Adaptive learning technology collects information on learners' knowledge, skills and leverages it to alter content accordingly.
In straight and simple words, adaptive learning technology allows educators to help learners drive improved learning outcomes via personalization. According to McGraw-Hill Education (which is engaged in the D2L space), adaptive learning technology improves the student retention by nearly 20 percentage points and pass rates by 13 percentage points.
And this doesn't stop here. The opportunity to use adaptive learning to improve engagement with learners and drive completion is tremendous despite an adverse situation where a business is facing budget constraints, growing class sizes etc.
---
Read More:- Learning Management Systems for Education
---
Although adaptive learning implementation may differ from one discipline to another(for example, higher education vs K-12), it is capable of facilitating a learning continuum that transcends experiences. Adaptive learning arms the instructors with in-depth knowledge about the students allowing them to make the necessary changes in the teaching style that works for them.
Why Adaptive Learning Assumes Relevance for Students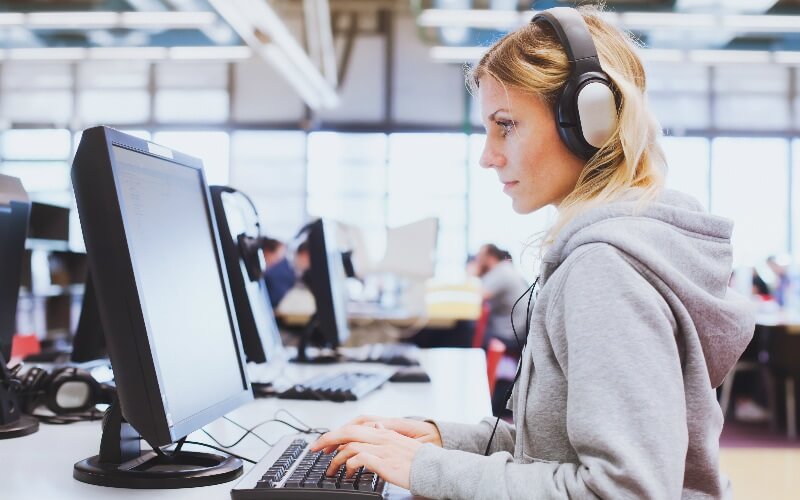 Yes, adaptive learning is beneficial for the students and can make a considerable difference in a learning atmosphere.
McGraw-Hill Education study stated that educational institutes that employed an adaptive learning environment registered a 15% rise in the students who bagged A's and B's. The study found that the learner engagement with practicing concepts and homework are usually higher with adaptive learning because the learners engage with the learning activities that are shared at the right time for the appropriate target.
The logic is simple. It helps the learners to spend more time on the important tasks at a pace which is convenient for them. Adaptive learning technology boosts the confidence level of students tremendously. It helps students to stay focused on the learning path by using technology, algorithms and curation.
Key Features Every Adaptive Online Learning Management System (LMS) Should Have
There are varied LMS platforms that encompass the adaptive learning component, although not all of them have been created equal.
Here are some of the important features an effective adaptive learning system should include –
Big data: This should be the starting point. Apart from the normal assumptions based on grades, an adaptive learning system should offer the instructors with other useful information that shows how a specific learner is responding to the training or learning content. When an LMS is empowered with adaptive learning, the teachers can adapt and make necessary changes in the teaching style that match the learning profiles of different type of students.
Intuitive and detailed design: The eLearning tools

that aim to offer an adaptive learning component should be designed in a manner that can support different types of content, based on the student's interaction with it. It bears resemblance to open-ended stories where the readers are the one who decides the actions of the hero.
Instant adaptation: Providing broad adjustments based on few variables should be avoided. The degree of adaptability has to be top-notch and must support fine tuning so that all the selections student make is recorded in the back-end system and changes can be made accordingly. Moreover, the adaptations should offer a seamless experience to the learners, their experience should be positive in nature, propel learning every time they initiate it.
Well developed feedback mechanism: A quality focused adaptive online LMS

should support a feedback mechanism that lets the students know that they committed a mistake, guides them on how to resolve the existing tasks. In such a scenario, calculating the game-based approach in the feedback mechanism will prove helpful in keeping the students engaged, interested and make learning fun.
Artificial intelligence: A quality adaptive online LMS

has the ability to judge the student's interactions and allows the learners to make necessary changes in the sequence of tasks accordingly. It should be able to accommodate all type of learners (visual, auditory, read-write, and kinesthetic).
Although the demand for adaptive elearning tools has picked up considerable momentum, just a mere 20% of the US schools have explored this technological advancement so far.
Read More: 10 Best eLearning Authoring Tools
Does the Future of Education Industry Rely on 'Adaptive Learning'?
This personalized approach surely appeals to the learners because this technological advancement allows them to approach learning at their own pace and convenience. Adaptive learning technology allows students to use their learning time in a productive manner. Also, it ensures that learners' effort to succeed is channeled in the right direction.
Although adaptive learning is still in the nascent stages but it definitely has the potential to drive the future of elearning.
Let us know what you think of adaptive learning in the comments section below.
Do you want a free Training Software?
We have the #1 Online Training Software for employee training & assessment