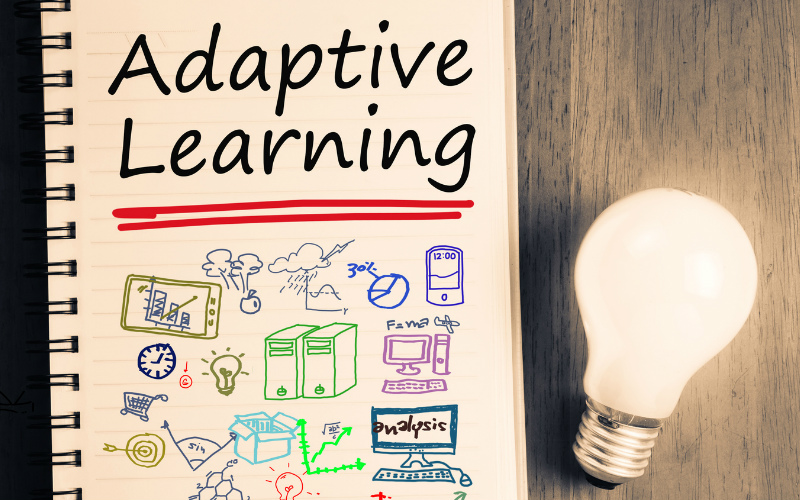 I am a geriatric millennial born in the early 80s. Adaptive learning was unheard of during my schooling. Learning took place at a predetermined time and place.
All this left no room for independent, self-paced, and customized learning experiences.
There was no active involvement of learners in the educational process

There was no consideration of different individual learning needs

There were no signs of practical skill-based learning
The education systems followed during those days have become outdated today. They are in sharp contrast to what we see these days.
Now learning has become more learner-centric, personalized, flexible, and available on demand.
This is what adaptive learning is all about.
In this post, I'll walk you through this learning method with examples and touch on how it works, the key benefits to learners and instructors, and how to choose the software for it.
Continue reading to find out.
What Is Adaptive Learning?
Adaptive learning is a method of learning that adapts learning materials and the way of teaching to meet the unique needs of each learner. It's personalized and based on individual considerations.
Adaptive learners get the resources, feedback, and support they need in learning according to their present skills, knowledge gaps, and performance level.
In this method, instructors analyze the behaviors of adaptive learners and align the teaching approaches to get optimized results. As it's a need-based system of acquiring knowledge and skills, adaptive learning is one of the effective means to ensure equity in education.
Examples of Adaptive Learning
After that adaptive learning definition, let's explore some of its examples to grasp the concept better.
Personalized Learning Environment
"It's the teacher who makes the difference, not the classroom." – Michael Morpurgo, children's writer
The 'look and feel' of a learning environment, such as virtual classrooms, can significantly affect how learners learn. For example, you can upload your company logo to a course or quiz. This way, your learners won't feel they are using an external tool.
Similarly, you can take learning to social media. Share links to courses and quizzes so that learners find them easily. Today almost all learners use social media to stay connected with their friends. So, when you make learning available to them through these platforms, it becomes more learner-centric.
Avatars are another effective way to personalize your learning environment. Let your learners choose their own avatars to represent themselves. You can also provide them an option to pick a male or female voice for audio content.
Make it a point to personalize courses according to each learner. For example, you can display the learners' real name, such as 'Rob Miller, instead of just using a generic identifier like "Learner A."
Use their names throughout a course, e.g., "Well done, Rob Miller, you've completed the training course!"
It'll make your learners feel special.
Different learners have different ways and paces of learning. While some learn better through text documents, others fare better with audiovisuals. Similarly, while some take only a few hours to master a concept, others take days.
This points to the importance of mixing and matching educational media to provide personalized experiences that fulfill their needs.
Add multiple learning options, such as images, videos, text, infographics, and other media to training content, to support every learner's individual learning styles.
Watch: How to Add Media to Your Online Courses
Provide room for exploration to your learners with your course content. Let them skip sections of a course and go to different modules.
When they can explore the different parts of the content as they like, even without active learning, they satisfy their eagerness to explore what they find enticing during learning.
They should be able to read a doc, watch a video, take a quiz, or go through different workplace scenarios (see the image below).
This approach is similar to what people usually do when reading a book.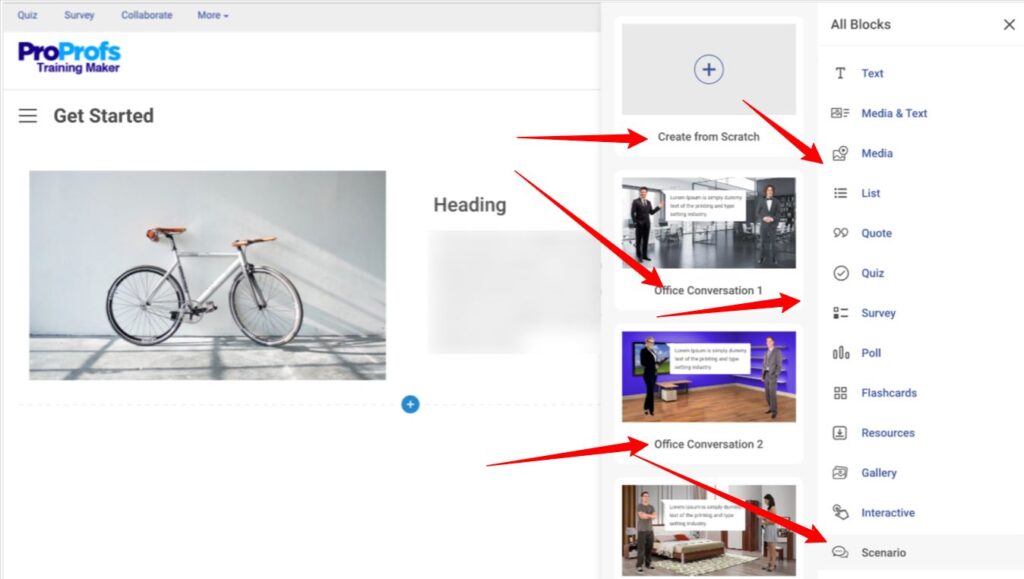 Need-based skill training develops specific skills in learners that they need to excel at their roles. While some may require technical skills, others will need leadership skills. Similarly, some need effective communication skills, while some require training in the code of conduct.
Such programs are driven to fill the void in each learner's knowledge and skill levels. In this sense, it's adaptive learning in action. Employers can deliver skills training courses that educate and develop professional competencies in participants.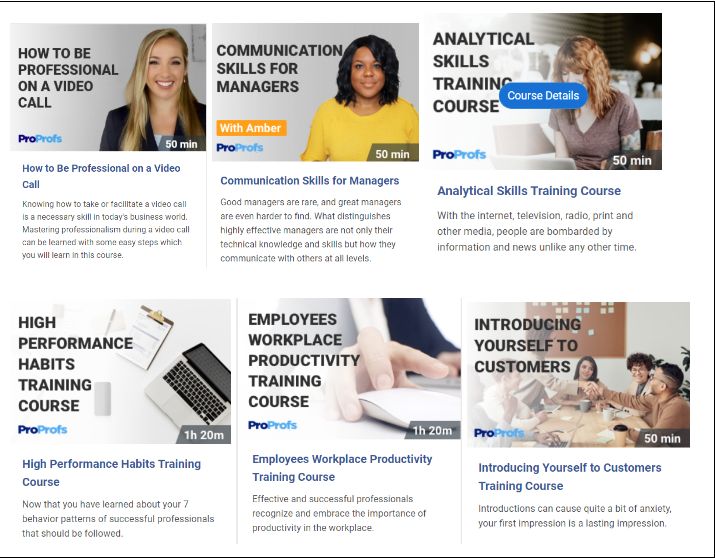 Learning paths are one of the best adaptive learning examples. Such a guided learning approach follows well-defined routes that enable learners to gain knowledge efficiently and comprehensively as they progress through them.
Learning paths are based on a learner's present knowledge level and what they still need to learn. You can use course bundles to create these paths.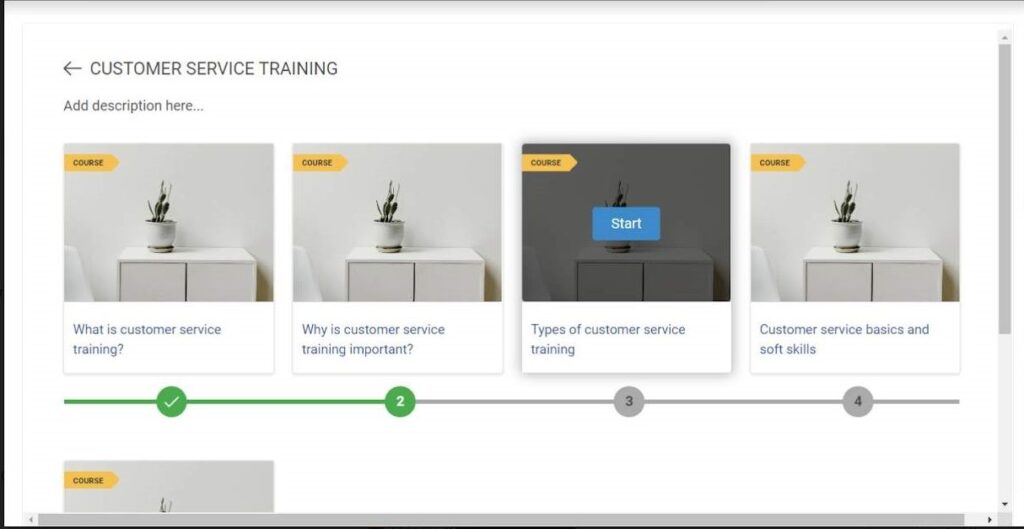 "Learning paths provide learner control. Learners are given options like which course to take next, when to take the next course, or how the content should be delivered. Giving more control to the learner improves the learner's experience."
Matthew Tang, Learning Expert
Read: What Is a Learning Path?
Benefits of Adaptive Learning for Learners
Adaptive learning brings several benefits to learners. Here are some of the top ones worth knowing:
It promotes

targeted instruction

that positively impacts how learners acquire knowledge and skills

It sets learners up for success with need-based and personalized experiences

Learners understand where, how, and when to direct their efforts

It enables learners to proceed at their own pace

Improves engagement level

by providing courses, tests, and activities that closely align with learners' needs

There is

less stress

as slow and fast learners are not judged with the same criteria

Personalized feedback

keeps learners motivated

and ensures greater participation and completion rates

Greater efficiency

as there's no repetition of what learners already know

Custom learning plans provide autonomy to learners

There's less likelihood of using dishonest means like cheating as each plan is customized

Learners remain focused

on assigned tasks till the end

Since there's clarity on what each learner is supposed to learn, they get timely attention and support
Benefits of Adaptive Learning for Instructors
Let's now see how adaptive learning helps instructors in building a better learning system.
In-Depth Understanding of Learners
Adaptive learning offers an in-depth understanding of how a learner, a group of learners, or content is performing. Instructors can collect data on learners' knowledge and skills and leverage it to alter the content accordingly.
A recent study on learners' behavior observed that the analysis of such behavior data assists schools by providing early warning signs and describing learner behavior, thereby providing quantitative data support for scholarship and grant evaluation.
Better Engagement & Completion
The opportunity to use adaptive learning to improve engagement with learners and drive learning completion is tremendous. This is despite adverse situations facing a business, such as budget constraints and growing class size.
For example, The Tseng College in California deploys many of its courses online, along with a robust online learning community and through processes around adaptive learning to keep its students engaged towards completing the courses.
Improved Learning Outcomes
Adaptive learning lets instructors drive improved learning outcomes via personalization.
According to McGraw-Hill, adaptive learning technology improves learner retention by nearly 20 percentage points and pass rates by 13 percentage points.
Adaptive learning arms instructors with in-depth knowledge about their learners, enabling the former to make the necessary changes in the teaching style that works for the latter.
According to Towards Data Science, adaptive learning supports learners by providing real-time feedback and adapting to their learning nuances. Instructors can use this method to identify learners who are at risk of falling back, and gain insights on how they learn to improve courses over time.
Although adaptive learning implementation may differ from one business to another, it can facilitate continuous and sustainable learning that transcends experiences.
Insights from eLearning Industry show that personalized learning plans make learning more relevant to learners. This transforms learning into a journey and it's no longer about completing a course or assessment. In other words, it's about the bigger picture and longer-term learning according to well-developed plans and goals.
Adaptive Learning Case Study
Before we proceed with the rest of the topics in this post, let's quickly look at a case study of a company that benefited from delivering custom learning experiences. Understand how it implemented adaptive learning through a flexible solution and got significant results in return.
Who: IQC Security & Loss Prevention Consultancy
What Does It Do?: IQC, a France-based security training and consultancy firm, develops effective loss prevention strategies for its clients. Its training programs are customized to meet each organization's specific needs.
Problem It Encountered: The company encountered a lack of customization options in many training products it tried. It became a problem since the company deals with various security-related training programs for different clients across industries.
Solution It Adopted: After some online research, IQC adopted a cloud LMS to overcome the challenge. The solution offered unmatched flexibility in customization, which included online quizzes and easy data input.
It could create custom courses and tests based on each learner's learning & development needs.
Anyone could build custom learning experiences, even without expertise. IQC found it great to work with the online eLearning software, and it brought great results.
Results It Got: IQC has been relying on the LMS for the last couple of years, generating good revenue for the company as a result. It witnessed a tremendous increase in the number of its customers worldwide after deploying the SaaS platform.
Read more about it here.
How Does Adaptive Learning Work?
Adaptive learning primarily works by identifying a learner's comprehension and gaps, if any. Thereafter, the next lesson or activity is presented to build upon their mastery of a topic and find the missing links.
Most learning management systems or LMSs use quizzes and surveys to determine learners' retention and necessary areas of improvement. Based on the data collected, instructors can offer appropriate learning materials and practice activities for each learner.
Unique Learning Opportunities
Since adaptive learning is founded on the concept that different learners learn differently, it offers unique learning opportunities to them. So, while some learners get a lesson alone, other groups get additional resources to assist with the mastery of the lesson.
Online Training Platforms
Businesses that follow the adaptive learning model in their employee training use web-based platforms such as an LMS. It's a centralized place where they store all the courses, assessments, and self-help resources for learners to access.
Once a learner completes training and performance evaluation, they find the next materials. This is based on their personalized paths and how they fare in the preceding chapter.
In other words, their interactions with the learning tools and resources are attuned to their learning objectives and business goals.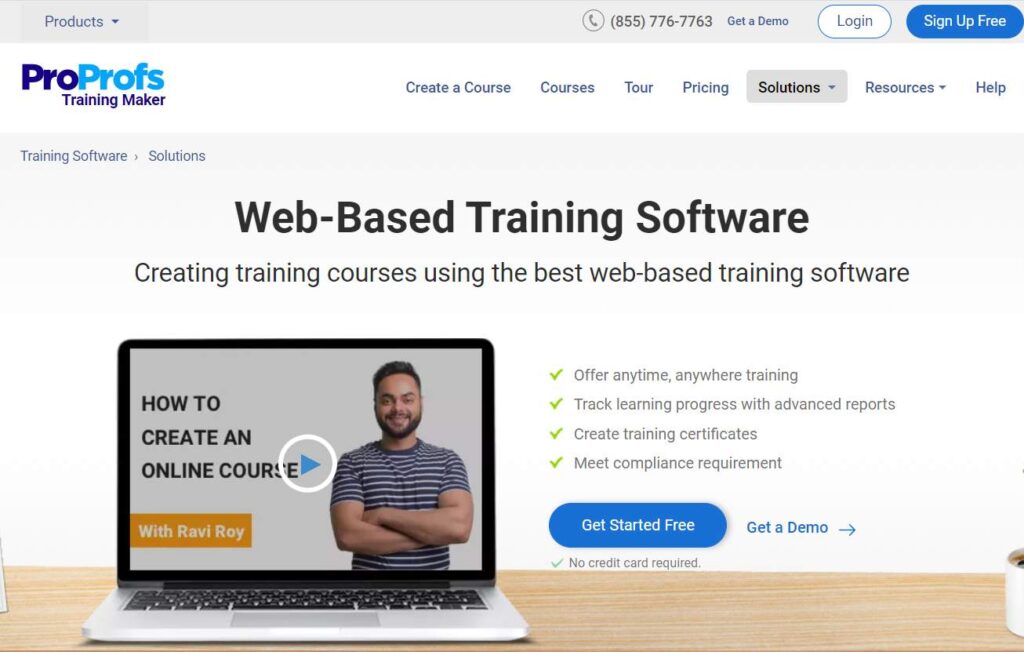 5 Tips for Successful Adaptive Learning
Like any other learning initiative, adaptive learning programs require some strategies and best practices to achieve success. Implement the following tips and see measurable results from your efforts.
Promote a Culture of Learning
Whether it's adaptive learning or any other type of learning, only a culture of continuous learning can make it sustainable and productive. Learners should feel pleased about the ongoing mastery of knowledge and skills.
Use Relevant Tools & Content
To fully meet your learners' unique learning needs, you must use the right learning technology and content.
Along with a configurable LMS, you'd need professionally designed and customizable training courses to create the best impact. These courses should include engaging and interactive elements, such as games, flashcards, micro-learning, short videos, quizzes, and surveys.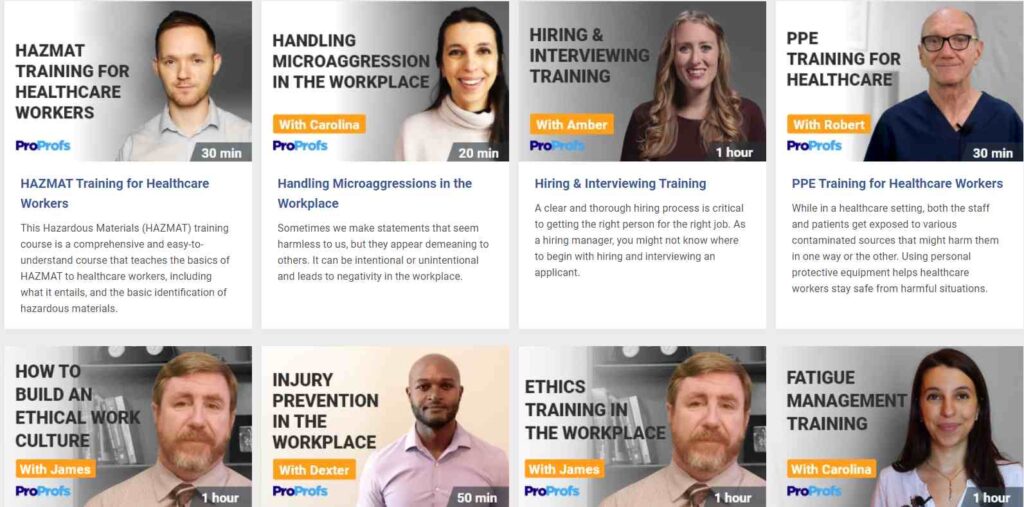 Looking for engaging self-paced courses? View These Courses
Adaptive learning and custom solutions go hand in hand. The more you design your training programs according to each learner's specific needs, the more you'll be able to adapt your instruction to those needs.
Watch: How to Configure Your Online Course Settings
Promote Collaborative Social Learning
Interactive and collaborative learning among peers enables learners to share their knowledge on different topics. This is an effective method to ensure your learners keep moving ahead with their learning through greater engagement.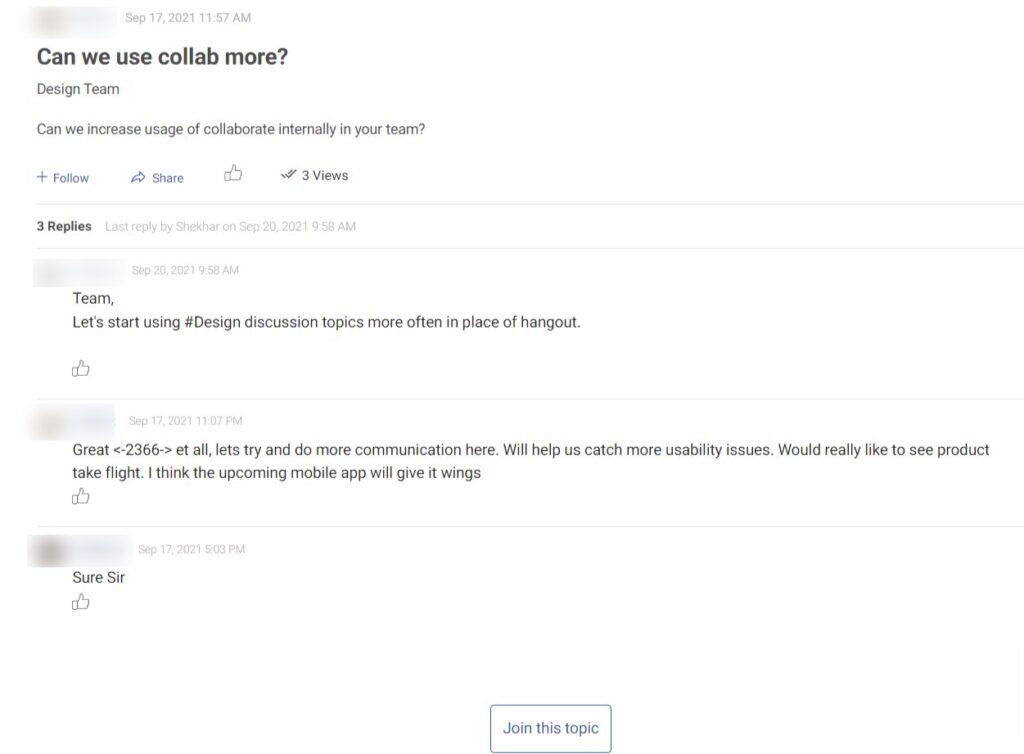 Watch: How to Enable Collaboration & Discussions in Your Course
Data science is a fast-evolving area of business knowledge. Data is becoming more vital to decision-making than ever before. For adaptive learning, you should be able to access actionable data, such as learners' participation rate, progress, completion, engagement level with course content, and major challenges.

You can then analyze the information and use it to put things on the right path.
Watch: How to Analyze Training Course & Quiz Results
How to Select the Best Adaptive Learning Software
As already hinted at above, training tools play a significant role in how you plan, implement, and track adaptive learning. So, choosing the right software platform is a must to realize the real benefits of this learning method.
But not all adaptive learning systems are created equal. They have their own advantages and drawbacks.
To help the buying process easier for you, here are some key features you should find in such a solution:
The software application should be easy to understand and use. It should let you create and design different learning modules to support different learning styles. Your primary objective should be to have complete control over how your learners interact with the content.
Read: Easy-To-Use LMS: What Does That Actually Mean?
The overall adaptability or usability of the adaptive learning system is another key consideration. The tool should be able to tolerate changes in learning behavior or environment without much external intervention. It should easily fit into any training type and number of users.
An AI-powered LMS can be a great choice for adaptive learning. They provide real-time assistance to learners, support natural language processing, provide video transcripts for people with hearing disabilities, and allow personalization.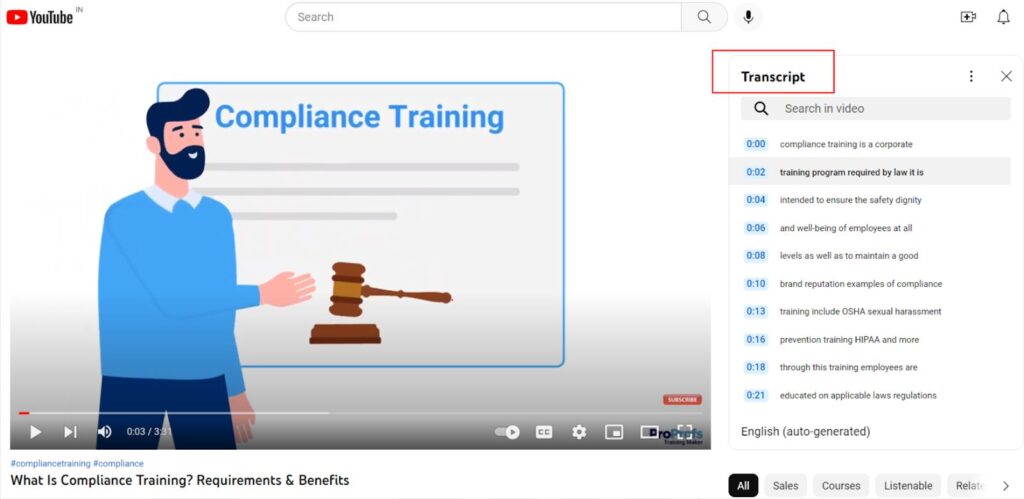 The adaptive learning platforms you choose should provide useful information, including how your learners interact with your learning content. They should support real-time reporting & analytics and data visualizations such as:
Who's taken a course and who is yet to

Course completion and pending data

Learners' levels of engagement

Where learners spend time and what they skip

Progress of individuals and groups
This will enable you to adapt and make necessary changes in how you deliver the materials to match the profiles of different learners.
An effective feedback system, such as online surveys, is another functionality to consider in the tool you choose. As an instructor, you should know what problems your learners face during training, whether it's with course content, delivery method, or the competency of instructors.
Surveys will help you gather that information. This way, you can determine the challenges, gaps, milestones, and room for improvement.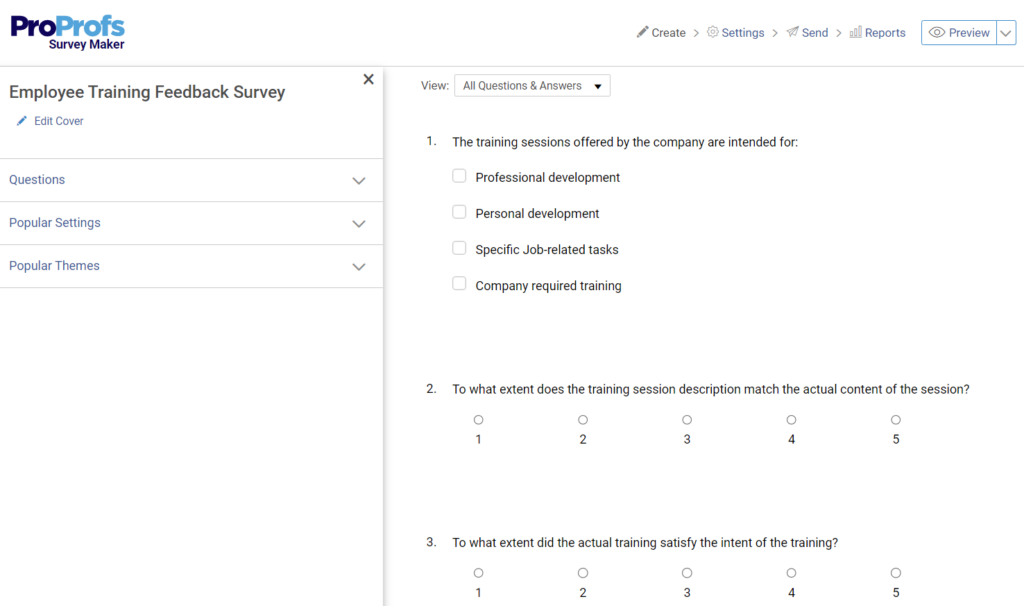 Want to use surveys? Explore similar templates
Watch: How to Choose the Best SaaS LMS Software
The Future of Adaptive Learning
This personalized approach to learning is here to say. It's a valuable learning method for the education sector and also for corporate training scenarios.
Adaptive learning appeals to learners because it gives them greater control over learning content and pace. It also enables them to utilize their learning time in a productive manner.
Instructors can channel their learners' efforts in the right direction, increase their learning potential, remove anything that learners don't need along the way, and achieve better results.
All this makes adaptive learning a potent force that can shape the future of learning. It can ensure equity in education by delivering proven, need-based, personalized, and relevant materials.
Have You Deployed Adaptive Learning Yet?
If not, then now is the right time.
You're bombarded with several breakthrough learning technologies. The one you adopt and how fast you can adapt it to your learning ecosystem matters a lot.
Adaptive learning is one such path-breaking learning system that can make a difference in teaching and learning. To implement this learning strategy, you should:
foster a culture of learning

use the right tools and content

deliver customized learning experiences

promote collaborative learning

leverage actionable learning data
Make sure the adaptive learning technology you choose is user-friendly, easily adaptable to varied learning environments, and driven by AI and data. An effective feedback system for the ongoing improvement of learning programs is also a must.
Similarly, the courses you use for adaptive learning should be easily editable. Make sure you can add videos, gamification, mobile learning, quizzes, surveys, and visuals.
The aim is to deliver a highly personalized, self-paced, and targeted learning method that works in favor of learners by enabling them to achieve their learning goals faster and better.
Do you want a free Training Software?
We have the #1 Online Training Software for employee training & assessment