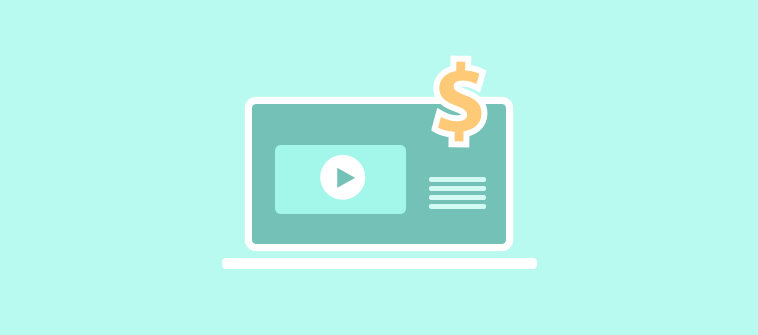 A lion's share of this problem is attributed to a failure to deploy the right types of employee training.
Employee training should be handled the same way a medical diagnosis and treatment occur. Before physicians can recommend the right therapeutic drugs, they are supposed to know what's ailing their patients.
To put your staff under the right employee training, you need to first know their current skill levels and gaps.
Once you identify your employees' blind spots, it becomes easier to choose the right training types to address those learning & development needs.
The need for training existing or new employees is always there. While old employees require refresher courses in tune with evolving industry trends, recruits require training sessions, such as onboarding.
But how many of us know about the major types of employee training available today?
This blog post discusses some of the most common employee training types you should know as a business owner or corporate trainer. Discover how you can also make these a part of your training program to achieve improved engagement, retention, productivity, less errors, and high employee morale.
Find out which employees need these different trainings, the right time to deploy them, and the best courses and training templates you can use.
But before that, watch this video to understand what a typical employee training program looks like:
9 Types of Training for Employees
Let's now quickly go over the eight primary training types for employees. Combined with the right training methods, these employee training programs can help you build core industry knowledge and skills in your workforce and achieve business goals.
1. Onboarding
Generally seen as an act of formally welcoming new hires on board, onboarding is a department-specific training session that usually takes place on an employee's first day at the office.
HR executives and department heads organize these sessions to orient the employees to various company policies and standard operating procedures.
Induction training is an integral part of onboarding, during which the trainers brief the new hires on their company's mission, corporate culture, organizational structure, department goals, individual roles, and so on.
Many enterprises worldwide use a learning management system (LMS) to easily and quickly onboard new employees.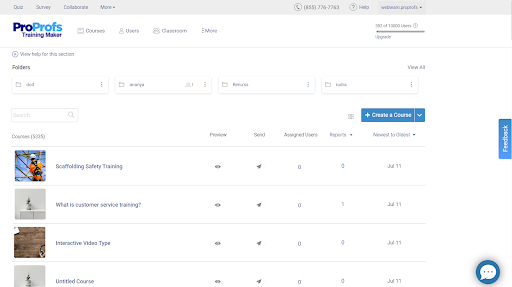 Such tools enable instructors to create online training courses, share them with learners anywhere, anytime, and track progress and completion in real-time.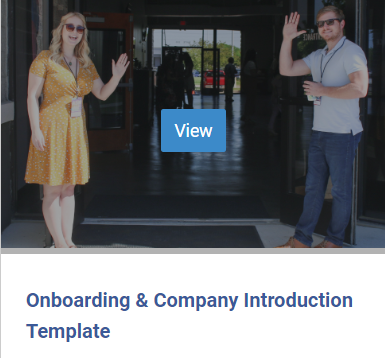 2. Product/Service Training
This type of employee training takes place in two ways.
One, as a part of the onboarding process where trainers introduce company products and services to new employees.
Secondly, as a refresher course where existing employees are provided education on any new product releases.
Generally, salespeople, customer service reps, and other employees who deal directly with a company's products and services undergo this training.
Alongside the information on products and services, these types of employee training cover factors such as brand positioning, competition, and future business plans.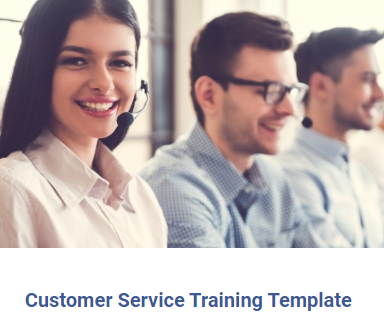 One of the best examples of product training comes from the multinational electronics company, Acer. With a long history and an extensive product line, the company was looking to train its employees on new product releases.
For this, it used a powerful online training platform with ready content, ample customization options, assessments, certification, and customer support.
With the help of product training, Acer could easily train and certify its staff whenever required. Not only that, its course creators could easily collaborate during the entire process.
Pro tip: During your product/service training, you can also provide your learners access to an online knowledge base. It acts as a self-service private or public help center for your employees and customers. Through this, you provide instant 24/7 information on your products and services and reduce unnecessary emails and calls.
3. Technical Training
You need to train each employee on specific technical skills depending on their roles and responsibilities. This type of training deals with all the technical aspects of a job position — whether it is software programming or machine operation.
It focuses on the tools and technologies that a certain job role demands. As a business owner, you should keep your workforce up-to-date with the trending technical aspects of their profession. Otherwise, your employees will fall behind the competition.
The training procedure could stretch over days or even weeks starting from the onboarding days since it is an extensive form of job training. Instructors train employees on how to technically perform their duties using different tools and techniques.
Using a cloud-based LMS, you can easily create custom courses based on different technical skills such as programming, coding, and data analysis. This will simplify, streamline, and optimize technical skills training.

An example of this training type is the one deployed by Thermo Fisher Scientific. As a leading company in scientific instrumentation, reagents, consumables, and software & services, the company often trains its employees on the technical aspects of their jobs.
During the recent pandemic, it needed to provide diagnosis solutions, including sample collection and virus testing. For this, it trained hundreds of its global employees. Using the right training solution and courses, the company was able to generate and share exams with its employees, automate the training process, and save time.
Also, backend statistics quickly provided insights into questions that learners found challenging.
4. Compliance Training
Compliance training is a mandatory training program required by the federal and state governments or any other governing body. Companies usually conduct them annually. Examples of this type of training include:
Watch: What is Sexual Harassment Training
But such a training program for employees is significant not just for legal reasons. These are essential for building a safety and compliance culture in your organization.
In addition to guidelines and regulations from governing bodies, compliance training may include your company's internal policies on code of conduct, safety, processes, and standard operating procedures (SOPs).
Over the years, compliance training has become more refined, thanks to compliance training software. Such LMS software systems have enabled users to:
switch to online training,
reduce training costs by a huge percentage
increase accessibility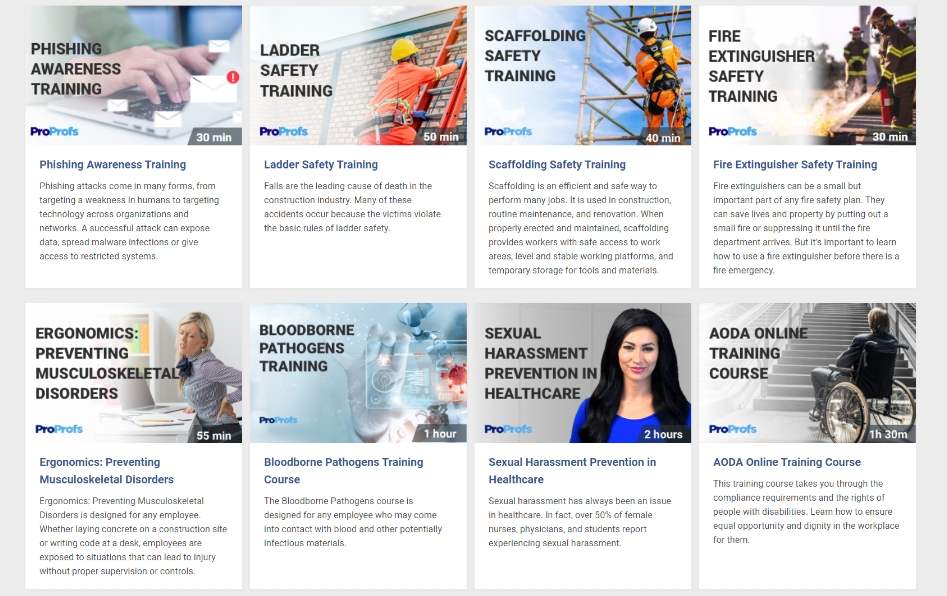 To illustrate this type of training, we can look at what AppFolio did. It is a provider of cloud-based property management software and it created a training program for compliance with its industry requirements.
AppFolion made sure that the training fitted its company's culture while meeting all the legal obligations.
It deployed an approachable, unique, and effective training program and made learning thoroughly enjoyable to support its tech startup culture.
5. Soft Skills Training
"Soft skills get little respect but will make or break your career." – Peggy Klaus
Of late, soft skills have gained immense importance among employees. This is mainly because most companies have become global players nowadays and the ability to deal with people from diverse backgrounds is in high demand.
Just like technical or hard skills, the development of soft skills such as interpersonal skills is a must. For instance, they come in handy for sales representatives who need to interact with customers regularly. These skills are essential for one's career progression and growth.
How employees communicate with their co-workers and management, deal with customers, work collaboratively, and manage conflicts boils down to their people skills.
This employee development program aims to develop soft skills such as active listening, adaptability, and teamwork, making employees more likable in the workplace. There is no specific timeframe for conducting this training. You can do it as and when required.
Watch: How to Overcome Communication Barriers
6. Leadership & Management Training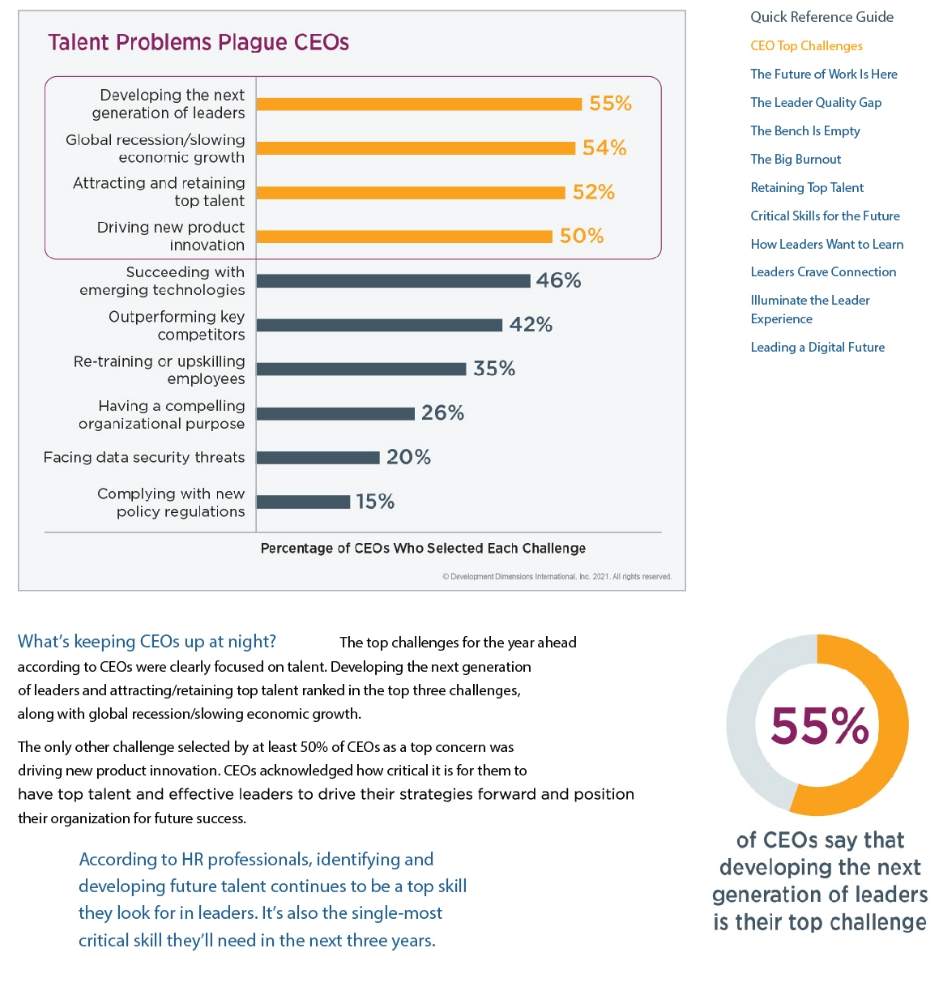 Attracting & retaining top talent and developing the next generation of leaders is keeping CEOs up at night, according to the 2021 Global Leadership Forecast.
Like other core skills, leadership and management are among the most sought-after skills in modern employees. Depending on the position they are hired for, employees are expected to take leadership and management roles sooner or later in a company.
The primary objective of every leadership & management training program is to help employees acquire essential skills, including:
managing people
supervising them
communicating with them
influence & persuasion
team-building
creating a positive work environment
You can conduct this training for employees whenever someone is recently promoted to the role of a manager or leader. Also, if any of your team members are interested in a leadership role as a part of their career goals, you can conduct the training.
7. Sales Training
In sales training, the objective is to improve the knowledge and skills of employees to drive more sales and gain more customers in the process. So, along with product and service knowledge, your salespersons should know how to make a sales pitch.
The training can relate to educating a sales force on any of the following topics:
New product launch
Market competition
New technology.
The overall idea behind sales training is to develop employees' professional sales skills to build lasting relationships with customers, promote your business interests, and achieve more sales.Like other departments such as marketing and human resources, the sales department is vital in steering a company to greater success. That's why sales training is one of the essential programs in any organization.
You can deliver sales training during onboarding and as and when required to meet changing expectations from your sales team.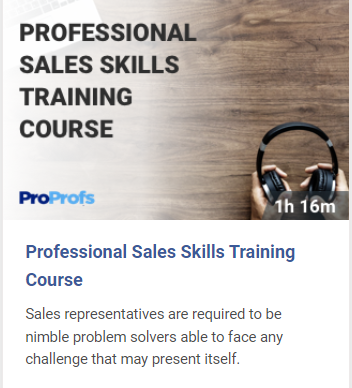 8. Quality Management Training
Also known as quality control training, this type of training is common in industries such as manufacturing that produce consumer and industrial goods in bulk. Here, employees undergo training on production processes, quality monitoring, inspection, packaging, storing, and delivery.
The idea is to achieve consistent quality during the entire lifecycle of a product.
Apart from ensuring customer satisfaction, employees trained on quality standards are instrumental in:
efficient utilization of resources
reduction of wastage
lowering the production costs
improved production techniques
improved sales
increased goodwill
This makes it one of the most important training types to deploy for employees.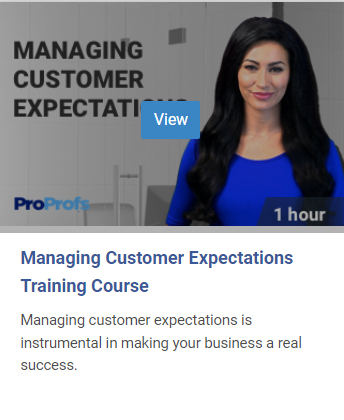 9. Channel Partner Training
Empowering only your employees is not enough. You need to empower your network of business partners as well. This leads us to channel partner training.
Effective onboarding and ongoing training of partners can go a long way in retaining them. Trained partners are more likely to adhere to your marketing and sales policies, make less costly mistakes, boost revenue, and ensure brand consistency.
Channel partner training is designed to meet all these objectives
Like most other training types, this training is characterized by the following: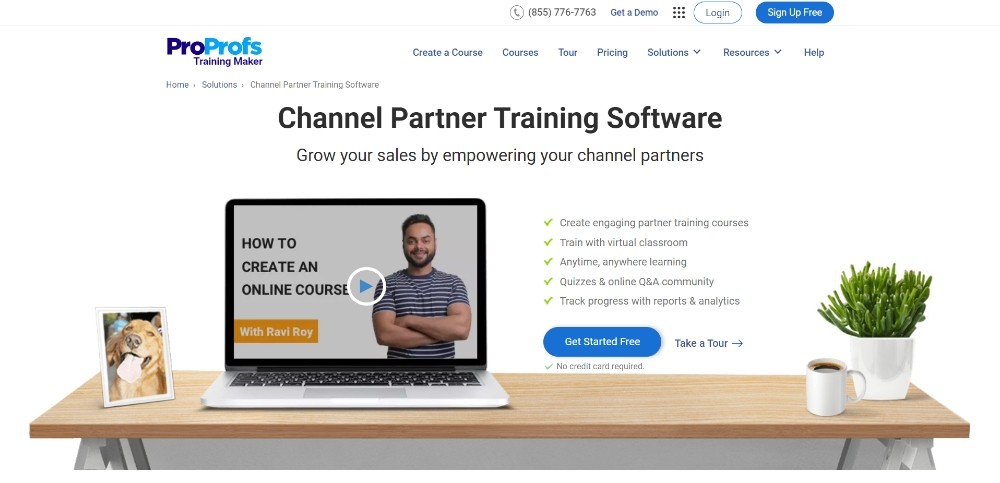 Pro tip: An online assessment software can simplify your job of assessing your training participants' current knowledge and skill level. While you can create your own assessments, many of these solutions provide assessment templates with a question library. You can share the assessments and get instant responses. This will help you offer the best learning & development programs that address gaps, if any.
Start Deploying These Employee Training Types
All organizations need to implement these major types of employee training regardless of the size and industry. Training can only be effective when you train people in the right area based on their skill gaps. So, choosing the right training type based on your audience's learning requirements is key.
For example, if you notice increasing cases of workplace injuries lately in your warehouse, you would be deploying safety and compliance training as one of the best solutions to curtail a spike in the number of workplace hazards. The topics can include slips & falls, ergonomics, and machine & equipment operations.Employees form the backbone of every organization, and making time and room for them to learn is a part of the latter's responsibilities. But remember, deploying the right training type is important to get the best results.
Companies with the best training programs succeed because they deliver the right training program with clear objectives in mind. This helps the employees learn and grow in their roles while bringing returns on business investments.
If you, too, are looking to train your employees in the best way possible, start by deploying these different types of training right away. They will make the experience rewarding for you and your learners.
Do you want a free Training Software?
We have the #1 Online Training Software for employee training & assessment