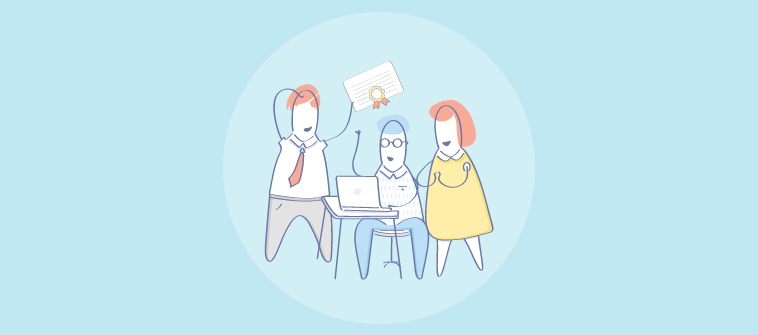 Even though your employees may not be in the same physical space, it's important to find ways to keep them connected and engaged. After all, a happy employee is a productive one.
But we all know how some of the best virtual employee engagement ideas are hard to come by. We also know that in the absence of engagement virtual employees can feel:
Disconnected

Uheard

Overwhelmed

Anxious
And eventually…Less productive.
However, we know that finding new engagement activities, that too in a virtual mode, is no easy task. HR teams feel the heat to brainstorm new ideas and think of fun activities from time to time.
Now with all that planning and preparation that goes behind engaging employees, you need something that the employees won't label as boring with a capital B!
Don't worry, you're at the right place to get some of the most incredible ideas you can put into action for your remote and virtual teams.
Keep reading to find out more.
What Are Virtual Employee Engagement Activities?
Virtual engagement activities are activities that enhance the relationship between an organization and its virtual or remote workers. HR teams usually conduct these activities to boost employee morale and increase engagement and retention rates.
Regularly engaging your remote and virtual workers will ensure they are as productive and efficient as they would have been in the office. This also ensures teams stay connected and focused on company goals and milestones.
Why Virtual Engagement Activities Are Important
Virtual engagement activities are important because they are fun employee activities and help strengthen team connections, productivity, and engagement. Let's now look at the other reasons why you should implement these activities for your virtual workforce.
Remote Employees Need Empathy
Employees working virtually or in remote locations face innumerable challenges for obvious reasons. Since there are no face-to-face interactions between employees and their team supervisors, it becomes difficult to know how they feel or what they are going through.
But with online employee engagement activities and proper communication systems, it becomes easy to reach out to remote employees and provide all the support they need. This will also motivate employees to work to their full potential.
Increased Bonding Between Team Members
Virtual engagement is extremely important to strengthen bonds among team members. It helps to know each other better without meeting in person. It aids in improving trust and mutual respect amongst employees and eliminates internal conflicts.
Employees who feel connected with other team members perform better, which leads to increased productivity and brings success to your organization.
Watch: Team Building Activities
Increases Retention Rates
Most employees look for a workplace that allows them to maintain a healthy work-life balance. There may be times when employees may be overwhelmed with work pressure, which can turn into frustration. This is one of the main causes of employee turnover, which can prove costly.
HRs can use team engagement activities during such times to give employees a breather. Happy employees stay longer in organizations and also perform better.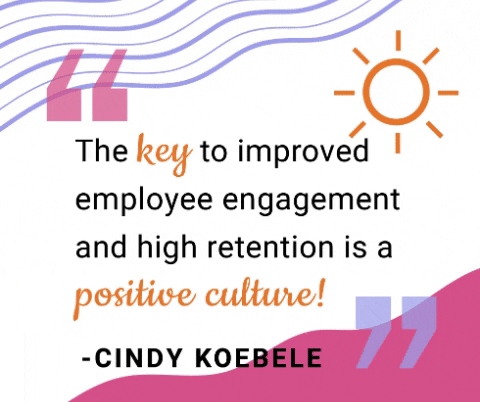 Engaged employees are more productive and likely to perform better than those who are less engaged.
Plenty of virtual team engagement ideas can boost employee morale and productivity.
Activities like celebrating work anniversaries, virtual birthdays, virtual campfires, healthy habits challenges, etc., can go a long way in keeping your employees engaged. More engagement would mean more productivity, which in turn will increase profitability.
Did you know?
Companies with a high level of employee engagement are more profitable by a factor of 21%, according to TechJury.
When companies appreciate their remote employees for their contribution, they feel attached. Virtual employee engagement activities can promote bonding with team members, goodwill across departments, and culture of togetherness.
These virtual team-building activities motivate employees to work together cohesively, foster growth and encourage long-term connections. When teams work together, they create a culture of inclusiveness.
Now what has made engagement of virtual employees suddenly even more important over time?
Technological advancements and evolving workplace dynamics have increased the number of virtual and remote workers across industries. On top of that, the pandemic has left businesses with no choice but to embrace a hybrid work model and permanent work-from-home arrangement.
According to Upwork's report on the "Future of Workforce", by 2025, 36.2 million Americans will work remotely.
Since these employees work in isolation, they often feel left out.
Therefore, the need to keep them engaged, motivated, and connected has become more important now than ever before.
And what does that mean?
HR professionals, managers, and team leaders must develop effective and sustainable employee engagement activities to boost employee morale and increase engagement.
However, we know that finding new engagement activities, that too in a virtual mode, is no easy task. HR teams feel the heat to brainstorm new ideas and think of fun activities from time to time.
That was all about the benefits of conducting virtual engagement activities. However, if you're still in a dilemma if these activities will be fruitful or not, then let us give you a real-world example to highlight the significance.
Microsoft's Azure used virtual team-building activities to reengage and reconnect with remote workers through a virtual murder mystery game. The team had incredible fun, and this activity also boosted their morale.
Top 5 Challenges Virtual or Remote Employees Face
Challenges in virtual teams may vary from organization to organization based on different factors, such as team structure, projects, and company culture. However, there are some common problems that they face.
Let's take a look at each one of them in detail.
Challenge 1: Communication and Collaboration
Communication is one of the biggest challenges that remote or virtual teams face. Having everyone in a room is good, especially when you have important meetings, task allocations, or project plans.
Therefore, one of the biggest challenges is to bring them together in the first place. Your virtual or remote employees might be working from all over the world. So, communication and collaboration are a big challenge for a dispersed team, especially when they are not looped into relevant messages.
Sometimes, email threads become too long, and there are chances that your employees might skip an important message.
So, how can you solve this problem?
Solution: Use an effective collaboration tool for your workers.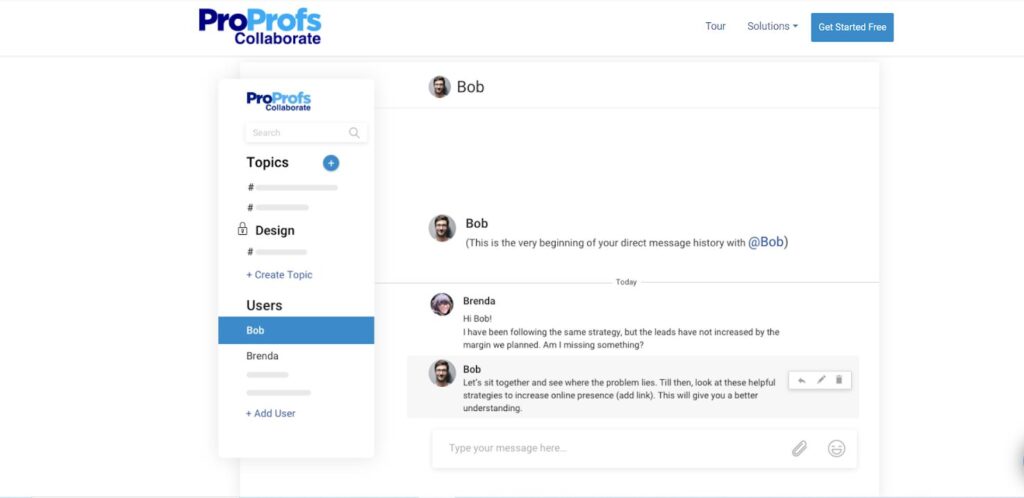 A good collaboration tool makes it easy to chat with co-workers. For instance, ProProfs Collaborate:
lets employees access the tool from desktop and mobile,
helps them engage in collaborative learning,
keeps knowledge searchable, and
eliminates digging through email threads or docs.
Challenge 2: Poor Time Management
When employees work remotely or in virtual environments, time management seems to be a big challenge. Poor time management can make your employees feel very stressed and helpless. This, in turn, affects their productivity.
Remote working allows flexibility, which is why people are attracted to this kind of arrangement. However, remote working comes with several challenges, such as:
No boundary between office time and leisure time
No managers or team leaders to monitor directly
Lack of work routine
Working in a different time zone
Missing deadlines
Distractions at home
So, how to manage time effectively?
Solution: Use time tracking software & train your employees on time management
Time tracking is an effective way to keep a check on your remote workers. Watching how they devote their time to certain activities/projects, which website they're using, and how much time they spend on productive tasks can go a long way in helping them manage their time.
For example, DeskTime can give a holistic view of your team's workflow and productivity. You can calculate productive hours through its automatic time-tracking feature. Plus, the software also lets you take screenshots of your employee's computer in real-time. It's very useful, especially when you cannot walk over to their desk and scrutinize their activities.
Besides this, you can also train your employees in time management to help them understand task prioritization and ways to eliminate distractions.
Watch: Time Management Training
Challenge 3: Building Team Relationships
Another virtual team challenge is building strong relationships with your employees. That's because employees working at the office meet during lunch breaks, work together as teams, or engage in informal talks during tea breaks.
This is absent in the case of remote employees.
They don't get the chance to engage in quick conversations. When teams feel disconnected from their colleagues and other co-workers, it negatively impacts their motivation and productivity levels, which leads to high turnovers.
Employee turnover can be costly! What can you do to connect and build strong relations with your virtual or remote workers?
Here is the way.
Solution: Organize remote employee engagement activities for team building
Virtual team-building activities, such as group games, virtual coffee breaks, team health challenges, etc., can boost workforce morale, encourage participation, promote collaboration, and build diverse relationships.
The key reason for organizing these virtual employee events is to help people open up with each other and come out of their comfort zones.
Watch: How to Lead Successful Teams
Challenge 4: Task and Project Management
Managing different projects with different teams can be tricky and challenging at the same time. Knowing the status of every project can be burdensome and time-consuming, especially when you can't have all the team members in the same room.
Projects or tasks may take more time to complete, especially when the team members feel disengaged and demotivated. Incomplete projects lead to unhappy clients, which can affect your goodwill and business reputation.
Solution 1: Reassign tasks, manage workloads, and use a project management tool
If you find teams are unable to accomplish their tasks, then you should consider reassigning tasks. Check which tasks have been assigned to whom and, accordingly, swap the duties for the best outcome. Sometimes, an employee might be overloaded with work than other employees, which can affect productivity. So, reevaluating and reassigning would be the best option.
You may also try a project management tool to organize, manage, delegate tasks, and track progress.
For example, ProProfs Project Management Software lets you assign tasks with a shared calendar, split projects into milestones, set deadlines, and prioritize projects.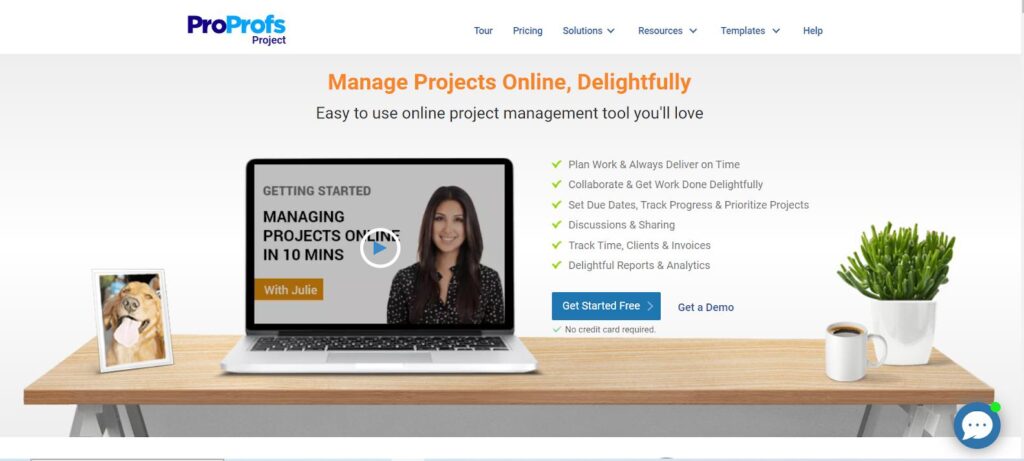 Solution 2: Set SMART Goals
Having clarity in goal setting is another key to staying engaged. You can teach them to have SMART goals i.e. goals that are Specific, Measurable, Attainable, Realistic, and Time bound to make tasks management a breeze.
Watch: How to Set SMART Goals | Training Course Introduction
Challenge 5: Managing Productivity
Managing the productivity of the remote workforce is one of the biggest challenges employers face. Due to a lack of proper office culture, remote or virtual employees often find themselves distracted by household chores, social media, and other things.
Though remote working offers lots of flexibility, most employees struggle to stay motivated and focused.
So, how can you increase employee motivation and boost morale to enhance productivity?
Solution: Train your employees on productivity
Train your workforce on productivity. This will include all the hacks, tricks, and steps to stay productive and avoid distractions and procrastination. Take them through relatable productivity scenarios and case studies so that they understand what they can do in such situations.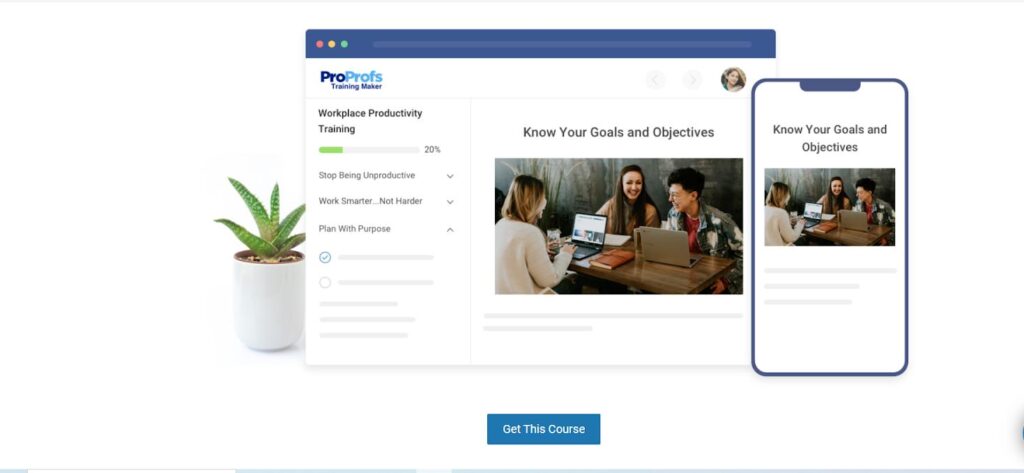 Use productivity trackers where you can check the productivity levels of your employees throughout the day. You can determine their workflow and also track the time spent on particular websites.
From the above discussion, it's clear that communication, task management, productivity management, and team building are some of the common challenges that remote or virtual employees face. Apart from the solutions given above, you can also organize online engagement activities to build trust among employees, improve communication, and boost morale and productivity.
Best Virtual Employee Engagement Ideas
Before 2020, there was huge uncertainty about the effectiveness of remote working. But since then, it has become the new normal.
According to FlexJobs, 76% of workers will likely stay with their current employers if they get the flexibility to work at their own pace.
Another report shows that the number of employees working from home has increased by 140%.
Therefore, employers have to become comfortable with the idea of virtually engaging employees.
But the question is, which activities would make your employees engaged and productive?
This is the most challenging part, right?
No worries. In this section, we will give you the 10 best work-from-home engagement activities you can implement right away.
Distance never matters when it comes to coffee breaks. Wondering how virtual employees can enjoy a cup of coffee together?
It's easy!
Just ask your workers to brew a cup of coffee. Create a video meeting and ask all of them to join so everyone can enjoy coffee together.
Keep the conversation informal. Ask them how their day was, if they're facing any work-related problems, etc.
One-On-One Video Calls With the Team Leader/Manager
Having one-to-one video meetings with your remote employees goes a long way in establishing strong relations with them. It provides opportunities for discussing work-related matters as well as the challenges they are facing. Such conversations make them feel engaged and valued.
Though it sounds exhausting, a short face-to-face meeting is beneficial. Such sessions will help you understand your employees' concerns through meaningful communication.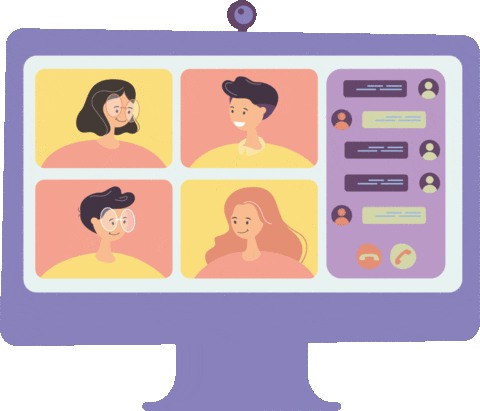 Online training is a great employee engagement activity idea and a productive way to keep them occupied with learning & development opportunities.
In this effort, online training management platforms such as a Learning Management System (LMS) can help you.

Give your learners access to important courses such as compliance and safety, leadership and management skills, and more.
Training can be beneficial at every stage of employment. For instance, providing online training during onboarding can make your remote employees familiar with the company policies, their job roles, and the company's expectations of them.
Once they become familiar with all this, it increases their engagement and makes them productive like other employees from day one.
Watch: How to Train Remote Employees Effectively
With a good LMS, they can take the courses at their own pace from any device, anywhere. You can also monitor their progress and evaluate it with online assessments.
Work Anniversary Celebrations
Nowadays, very few employees stick with their one organizations for years. That's a rare occurrence! Therefore, celebrating work anniversaries is a great way to remind them of the good times spent with the team members.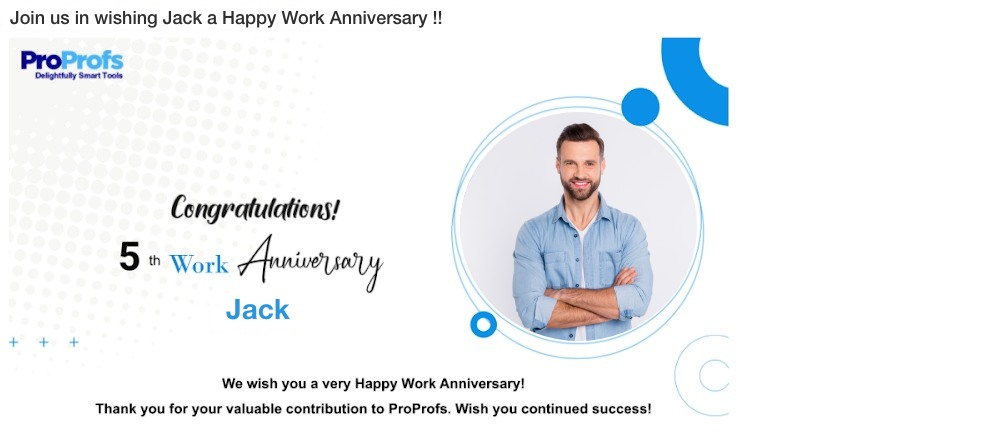 This celebration shows that you care for your employees, which positively affects engagement and motivates them to stay connected with their jobs. You can send emails to everyone on their work anniversary or provide real gifts to commemorate this occasion.
This is an interesting virtual employee engagement idea where you can ask employees to take snapshots of their homes and share them with co-workers.
The images can be of their garden, balcony, or surrounding areas. This will lighten the mood and also help employees know each other better.
Gamification is a great way to keep your employees engaged. In this, you set up the tasks as games, and employees earn badges, a place in leaderboards, points, and other rewards for completing them.
Gamification is habit-forming and it adds engagement to learning by making it fun. For instance, you can add engaging quizzes and other elements like challenges, multi-players, levels, and scores.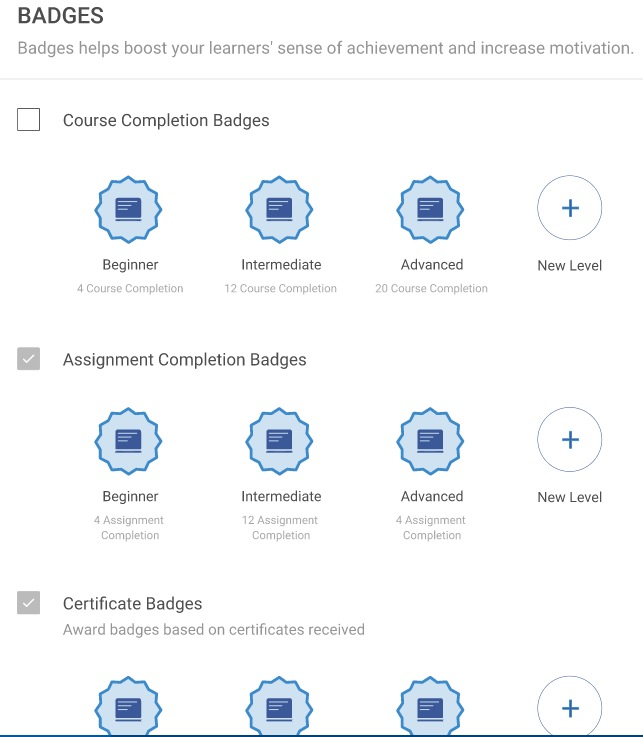 Remember how we mentioned that Microsoft's Azure team had a virtual mystery game session? You can do the same with quizzes over a Zoom call with everyone like the one below: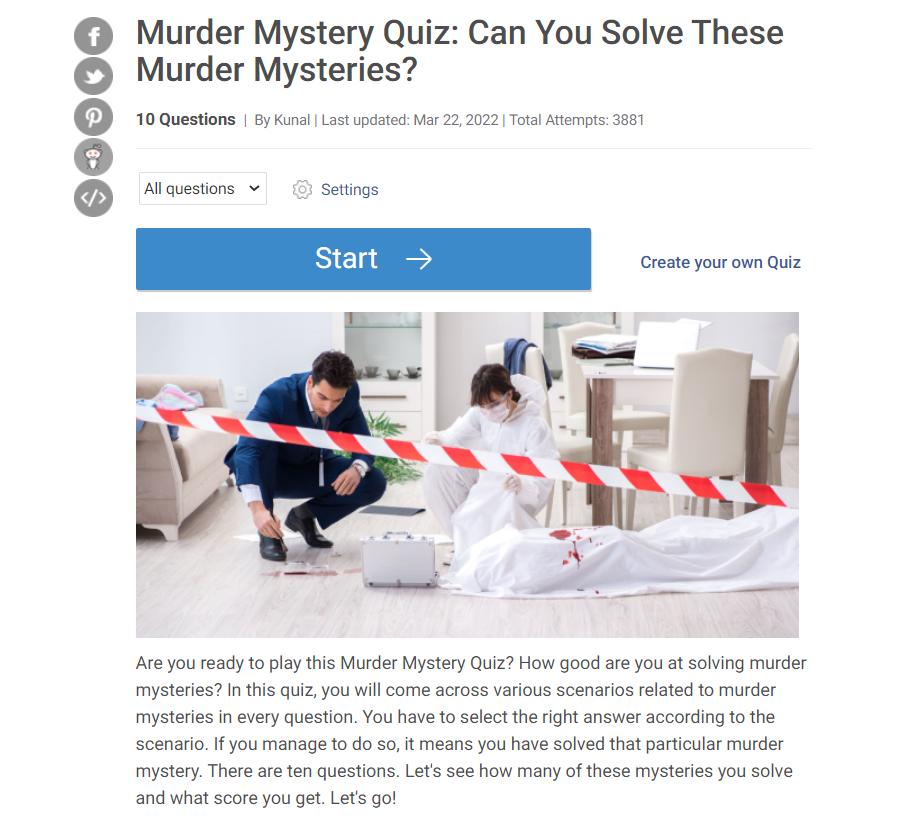 Read: What Is Gamification in the Workplace? Use Cases, Implementation, and Examples
Employees feel satisfied when their efforts are recognized and rewarded. While sending tangible items is not always possible, you can still make your remote employees feel special for their contributions. For example, you can send cheers to them through email, keeping other team members and the CEO in the loop.

Effective employee recognition consists of the 3Rs –
The Right Behaviors
At the Right Times
In the Right Ways
You can send digital rewards as a part of your engagement efforts. They can be in the form of gift cards, points, tour tickets, food coupons, and shopping vouchers. Make sure whatever rewards you provide are relevant to your employees.
Make sure you provide special allowances and benefits to your remote employees. It's one of the best virtual employee engagement ideas worth trying. A good benefits package makes employees feel that their company cares for them.
So, what extra allowances or facilities can you provide?
Here are some mind-blowing employee benefits ideas that you can provide your employees.
Wellness programs

Family and medical leaves

Retirement plans

Insurance policies

Free subscriptions

Allowance for groceries

Access to fitness programs
These special benefits can minimize employee turnover and boost their productivity and morale.
Encourage your remote employees to share their valuable opinion and feedback. Receiving constructive criticism is a great way to improve. However, feedback should be both ways. By providing feedback to your employees, you're communicating your company's expectations and guiding employees toward the right direction in their work.
Watch: How to Give Great Feedback
Similarly, employees should be encouraged to share their opinion as well. You can do this by encouraging employees to fill out survey forms.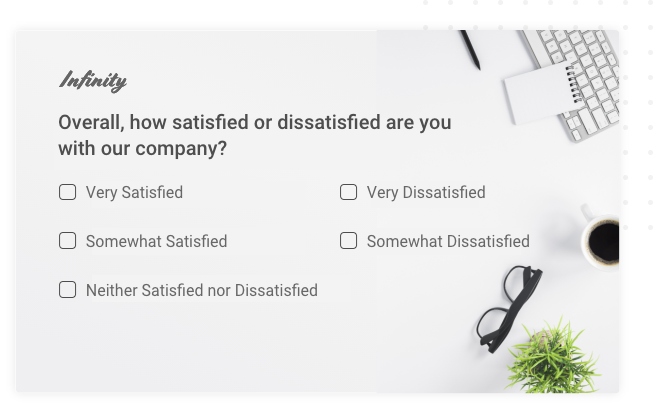 Surveying is a great way to improve lines of communication between you and your employees. You can prioritize future actions and revise your plans to increase company culture. All employees want to be heard, and surveys can address concerns and gauge employee sentiments.
Watch: Assessing Employee Satisfaction with Surveys
Another fun employee activity is the houseplant competition, where you can encourage your remote workers to participate in the growing plant competition. Let your employees grow a plant of their choice. It can be lilies, avocados, roses, or any vegetable.
You can judge the winner by checking the plant's overall look, height, and healthiness, or even set up quiz questions to check their knowledge of plants. You can show leaderboards to keep your employees updated with their rankings. This is a very refreshing activity to promote excitement, engagement, and productivity.
These are some engaging ideas that you can implement in your workforce. Whether you're a small or big organization, keeping your workforce engaged is one of the important things to do. When employees stay engaged, they are more likely to be happy and productive. With the ideas shared above, you're on your way to creating a content and engaged workforce.
Boost Engagement With the Best Virtual Employee Engagement Activities
Virtual team building and engagement activities can help remote workers feel engaged.
In the coming few years, we could witness the maximum number of employees working from home.
That's why, engaging activities are a must to boost employee morale and increase retention. Your remote workers are less likely to leave your organization if you empathize with them and give the same consideration as other team members who are working on-site.
With the activities discussed here, you'll be able to build and maintain strong connections with your virtual employees.
Frequently Asked Questions (FAQ)
How do I keep virtual employees engaged?
Keeping your virtual employees engaged is simple and easy. You can build good connections with your employees by keeping the lines of communication open, encouraging employees to provide feedback, organizing virtual engagement activities, and training employees on health and wellness. Recognize their efforts, reward them, and wish them on their birthdays and work anniversaries.
How do I make my employees feel connected?
Remote workers work in isolation, and they often feel disconnected and disengaged. Therefore you can take various steps to make everyone feel connected. Keep an open line of communication, provide honest feedback, recognize employee efforts, use collaboration tools, keep information flowing, and organize virtual meetings.
How can I motivate my team when they work from home?
There are various ways to encourage your remote workers to work from the comfort of their homes and stay engaged and productive. First, provide all the resources they will need to do their job. This includes a desktop and productivity tools. Secondly, offer health benefits, medical leaves, and incentives. Apart from this, you should take steps to provide opportunities for career development and organize video call sessions at least once a month to know the problems and work-related challenges that they are facing.
Do you want a free Training Software?
We have the #1 Online Training Software for employee training & assessment