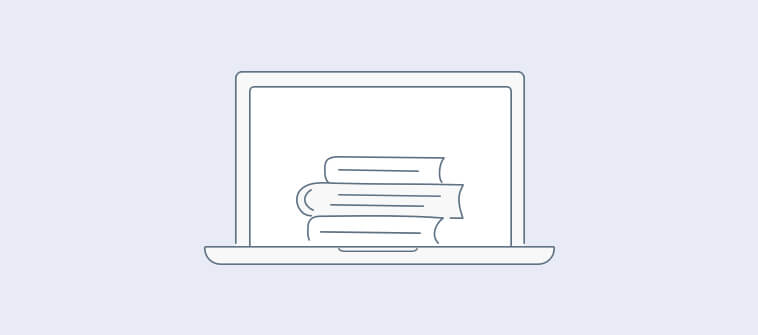 There is a reason that the global animation industry is worth billions of dollars. Animation is a highly flexible art form created and consumed by millions of people. It can communicate, provoke, enlighten, amuse, and teach.
There is a type of animation for everyone, be it 2D, stop motion or a part of the virtual reality world. Used across industries worldwide, it is the film and gaming industries that are way ahead of the pack when it comes to realizing the endless potential of animation.
That said, other industries are catching on fast. According to Elearningindustry.com, since the early 2000s 'corporate eLearning has developed by 900%' and within corporate eLearning produced over that period, you will find an increasing use of animation.
Flexibility of Styles
Animation lends itself perfectly to digital and online training software or eLearning. There are so many types and styles that it is suitable for all educational objectives, age groups, and disciplines.
Colour and fun can be added for the younger learners. From elementary school to college students, young people thrive in education when multiple teaching mediums and styles are employed.
With the introduction of a simple storyline or character introduction, visuals convey information and provoke emotions that help young people retain the essential elements of a lesson.
Simpler, whiteboard animations and animated infographics can be used for corporate training. Adapted to be as minimalistic or detailed as the audience requires, animated content can easily be made 'on brand' for organizations developing their own training content, with brand colors, messaging and logos easily added throughout.
Animation is not limited by language or sentence structure like written lessons. It can be anything we imagine, limited only by the skills of the creator.
---
Read More:- Corporate Training Software: What It Is and Why You Need It
---
Suitable For Different Types of Learners
We learn in different ways and at different speeds. Animation can be helpful for most learner types.
For visual learners, who learn best by using what they see, animation is ideal for helping them retain more information. Visual learners remember more when they are presented with graphics; for example, charts or maps. Both of these mediums can be incorporated into animation along with all other visual types, enhancing the learning experience to no end.
Similarly, although auditory learners do not retain as much through sight as their visual learning counterparts, animation can still play a beneficial role in their learning success. Animation can introduce speech, music and auditory cues for the learners. Taking an ordinary topic and making it easier to digest and memorize.
Accessibility to eLearning

The option to learn, to receive education, formal or otherwise, has not always been available to everyone. It was once a pursuit of only those who could afford it, financially or socially. Now, thanks to technology and the tenacity of educators who are determined to reach and teach as many people as possible, information is available to nearly everyone on the planet in some form or another.
Animation plays no small part in the accessibility of learning. The popularity of mobile devices means online content is accessible to more people than ever before. Add that to reports by Zenith that predict that in 2020 the average person will watch 100 minutes of video online each day and you can see where eLearning animation comes in.
A well-made animation can help all kinds of learners who might otherwise struggle. This includes those who are learning through night school while also juggling family and work and also those who are expected to complete eLearning modules as a part of their corporate training.
Animation is suitable for these time-poor learners who can watch two-minute animations in their breaks or commute that help keep up with the rest of the learning group.
An average of 30% of first-year students drops out of college in the first year. The reasons for this are varied. The percentage could be decreased dramatically through animation and eLearning used more as a part of formal education.
With improved access to technology and video comes the opportunity for colleges to help their students (first years and others) to learn at their own convenience. Fewer college students are likely to fall behind and drop out of school when they feel that they are in control and enjoy the teaching methods more.
Read More: 15 Best eLearning Authoring Tools
Watch: What is eLearning and How Can It Help You?

How to Use Animation In eLearning Lessons
If you are considering incorporating animation into your training suite, decide where best it would work for your type of students. Animated introductions can help capture the imagination and spark excitement in students about the topic that they are about to learn more about.
Introduction videos also offer the opportunity to introduce a character as a training partner or coach. Introducing an animated character encourages students to form a connection. Think that sounds odd? When did you last talk to Siri or Alexa? Anthropomorphization, which in this case takes the form of an animated character, helps the person studying to form a bond that encourages them to check back in for the next lesson installment.
Using animations to capsulize a lesson module and present it back as a recap once that module is completed is another option. Bite-sized videos like these can form a part of a revision routine that helps learners hold on to information better.
Where there are facts and figures needed, animation can step in and simplify the most complicated subject matter. Be that as an animated infographic or by introducing a rhyming version of the facts the student needs to know. Jingles have been used in marketing since the dawn of audio advertising.
They are catchy and memorable and completely transferable to animation for education purposes. After all, there is a reason we teach kindergarten children their A, B, C in song.
Do you want a free Training Software?
We have the #1 Online Training Software for employee training & assessment