To stay one step ahead of the competition, organizations everywhere turn to their most valuable resource – employees. Businesses invest a hefty amount of money, time, and effort to provide growth and development opportunities to their workforce.
These efforts are intended to make employees productive and successful so that businesses can stay relevant in a rapidly evolving business climate.
A recent LinkedIn survey, involving thousands of employees, executives, people managers, and talent developers, resulted in the following key findings:
68% of employees prefer to learn at work

94% of employees would stay in a company if it invested in their career

Manager involvement is critical for increasing employee engagement with learning
The role of employee training software is quite valuable in such a scenario. These tools can help streamline and standardize training across an enterprise in a big way.
In this blog post, you'll find out the nitty-gritty of this type of software as well as how to develop an employee training program. But before that, let's understand the basics of employee training.
What is Employee Training?
Employee training is a planned development program that is designed to increase the knowledge, technical skills, efficiency, and productivity of employees. Such training programs can enable employees to create better value in their respective roles, if conducted at regular intervals. Skillsets developed in such a way are helpful in the overall growth of an organization.
Workplace training is necessary to keep employees updated with industry trends and the latest technologies that are key to survive in a competitive business environment. Nowadays, many organizations rely on employee training management software, such as a learning management system (LMS) to create online courses and deploy online training effortlessly.
Watch: What Is Employee Training?

How to Develop a Training Program for Employees
At first, the professional development of employees may seem like an uphill task, but with the right employee training software or LMS software coupled with the right strategies, it becomes achievable.
Take the following series of steps to make corporate training a smooth and less hectic activity:
Step 1: Choose the Right Employee Training Software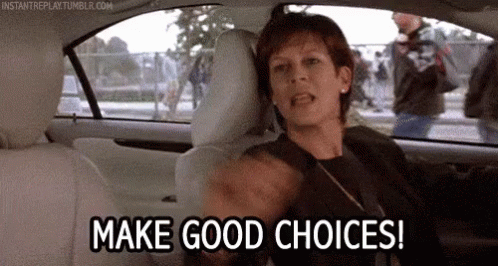 Investing in employee training software that can meet your needs is key to a successful outcome. There are various interactive eLearning solutions for employee training available in the market. Whether you want to train your local workforce or remote employees, online employee training software can help fulfill that easily.
First of all, identify your audience and do a learning needs analysis, including their knowledge gaps. Tie all this to your business objectives. Once you lay the groundwork, you'll know what to look for in a software tool.
Ease of use, flexibility, and scalability are some of the features you should look for in such a software application.
For instance, ProProfs Training Maker is a cloud-based learning management system built to simplify enterprise training. The LMS also serves as an eLearning authoring tool providing both pre and post-training support.
Everything from setting a training program up to automated grading becomes a linear process with this tool by your side.
Read More: 10 Best Employee Training Software
Watch This Video

---
Read More:- LMS: Enabling Tailored Employee Training for Best Results
---
Step 2: Establish Learning Paths and Goals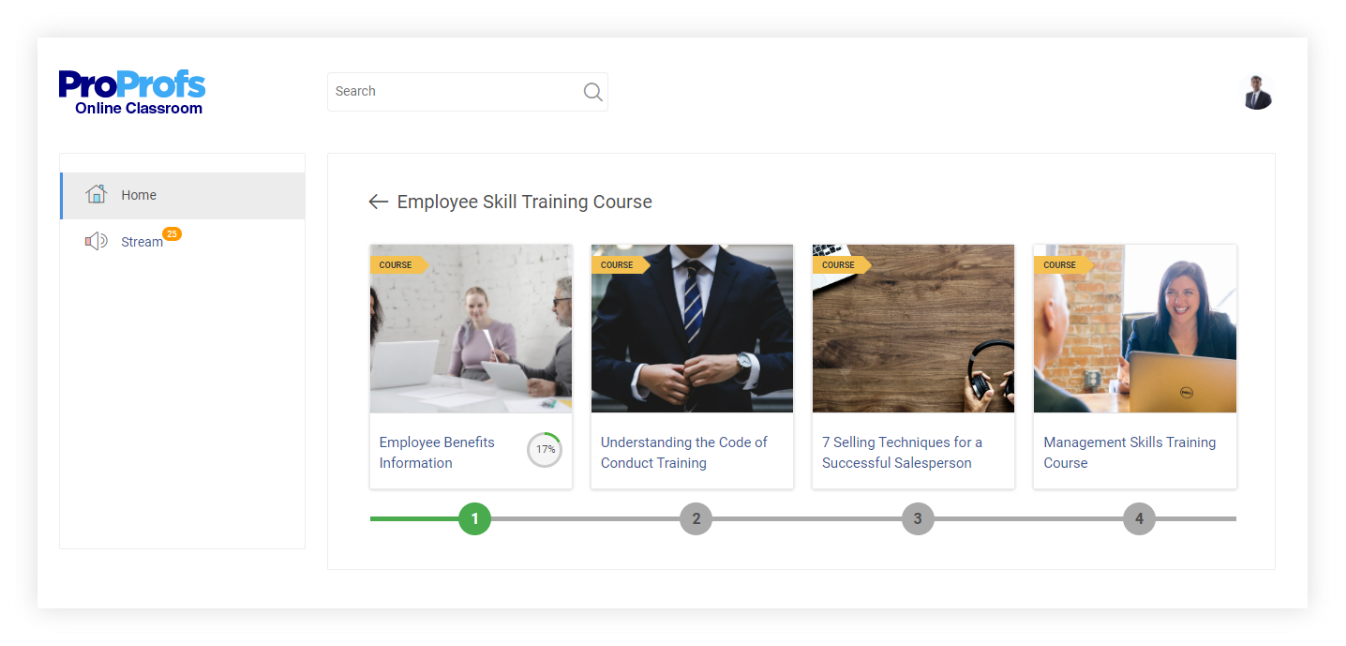 Understand where to start and end employee training. Prepare a roadmap of the training based on the learning & development needs of each learner. Perform a skill gap analysis to identify which skills areas or knowledge gaps you need to focus on during a training session.
This will help you ascertain the types of training that will work best for a particular group of learners. In addition, you'll be able to prioritize training objectives.
Step 3: Assign Mentors to Trainees
Having a workplace buddy is a proven way to train new employees effectively. It enables them to learn faster than being left on their own. Implement a buddy program by assigning a mentor for 2-3 learners at a time.
Mentors can play the role of orienting and onboarding recruits towards their work processes and tools. Even in this case, the role of employee training software is significant. In addition to face-to-face training in classrooms, you can utilize such software to assign training courses and evaluate performance.
Step 4: Provide Engaging Learning Experiences
The way you deliver employee training and development programs has a lot of bearing on the final learning outcome. Keep your learners engaged throughout their learning & development journey with customized courses. Also deploy a gamified employee training software, which can help increase the interest level of learners.
Designated learning paths, scoreboards, and certificates are some of the game elements that you can find in the top online training software tools today. They are known to increase the stickiness of learning and course completion rates.
Step 5: Encourage Collaborative Learning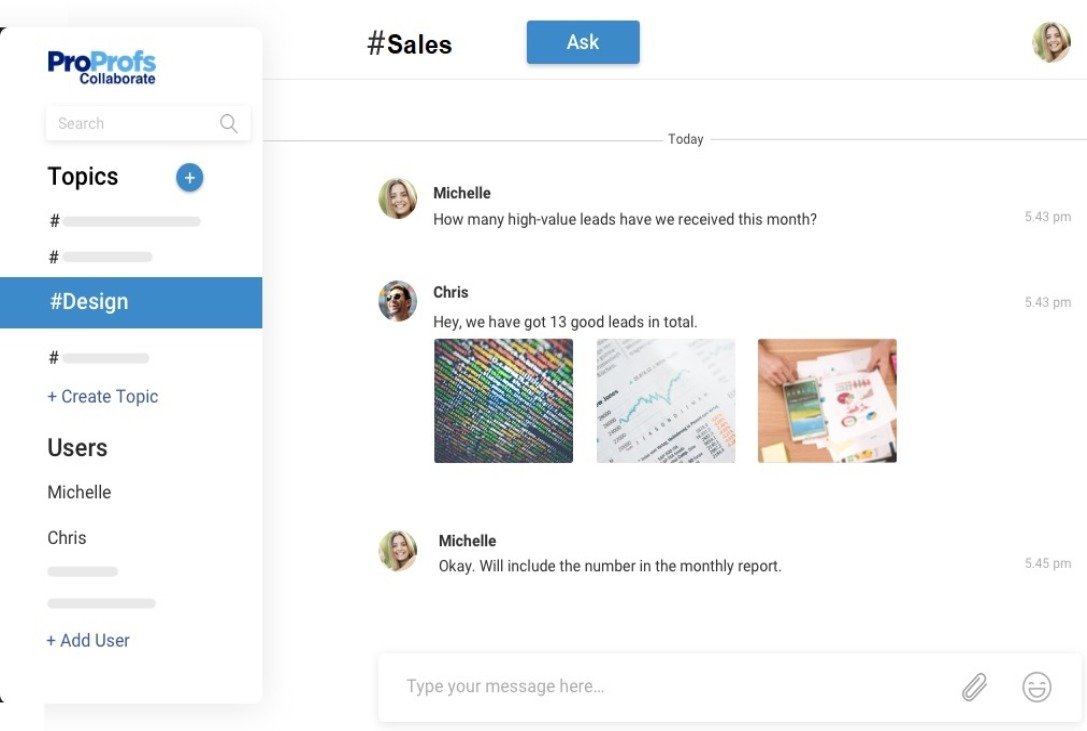 There are several benefits of working in groups. Remember, two heads are always better than one. Some of the best employee training software available today break down the rigid walls of unidirectional learning in traditional classrooms.
These platforms encourage the active participation of learners in the learning process. By using such tools, instructors can enable learners to clear doubts and solve problems in a collaborative fashion.
---
Read More:- 10 Skills and Training Tools Every Corporate Trainer Must Have
---
ProProfs Collaborate is one such software that facilitates knowledge exchange and collective problem solving among learners.
Step 6: Gather Feedback & Suggestions
Regular feedback and suggestions from learners on employee training courses, training delivery methods, and other factors go a long way in improving online training programs. Choose employee training software or an LMS software with a built-in system for gathering feedback from course attendees.
As one of the most popular online staff training software, ProProfs Training Maker allows users to add quizzes and surveys to courses. This enables them to gauge what learners think about particular training programs. These add-ons provide valuable opportunities to improve course content or delivery methods for an improved learning experience.
Step 7: Track and Measure Learning Progress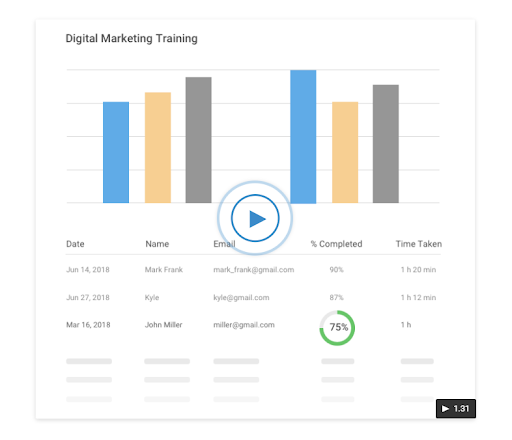 Ever wondered how to track employee training in real-time? An online employee training remains incomplete in the absence of insightful reports and analytics on learners. Such data gives an idea as to where things stand. Use a tool that comes embedded with employee training tracking software.
Such tools are extremely useful for assessing learners' progress, course completion rates, and learner engagement, as well as obtaining satisfaction ratings.
Tip: Once you are sure that the learning outcome of individual learners or groups of learners is positive, you may validate the learners by issuing certificates.
Some of the top web-based employee training software tools let instructors create professionally designed certificates. They can customize and share these certificates to keep the learners motivated.
What to Look for in Employee Training Software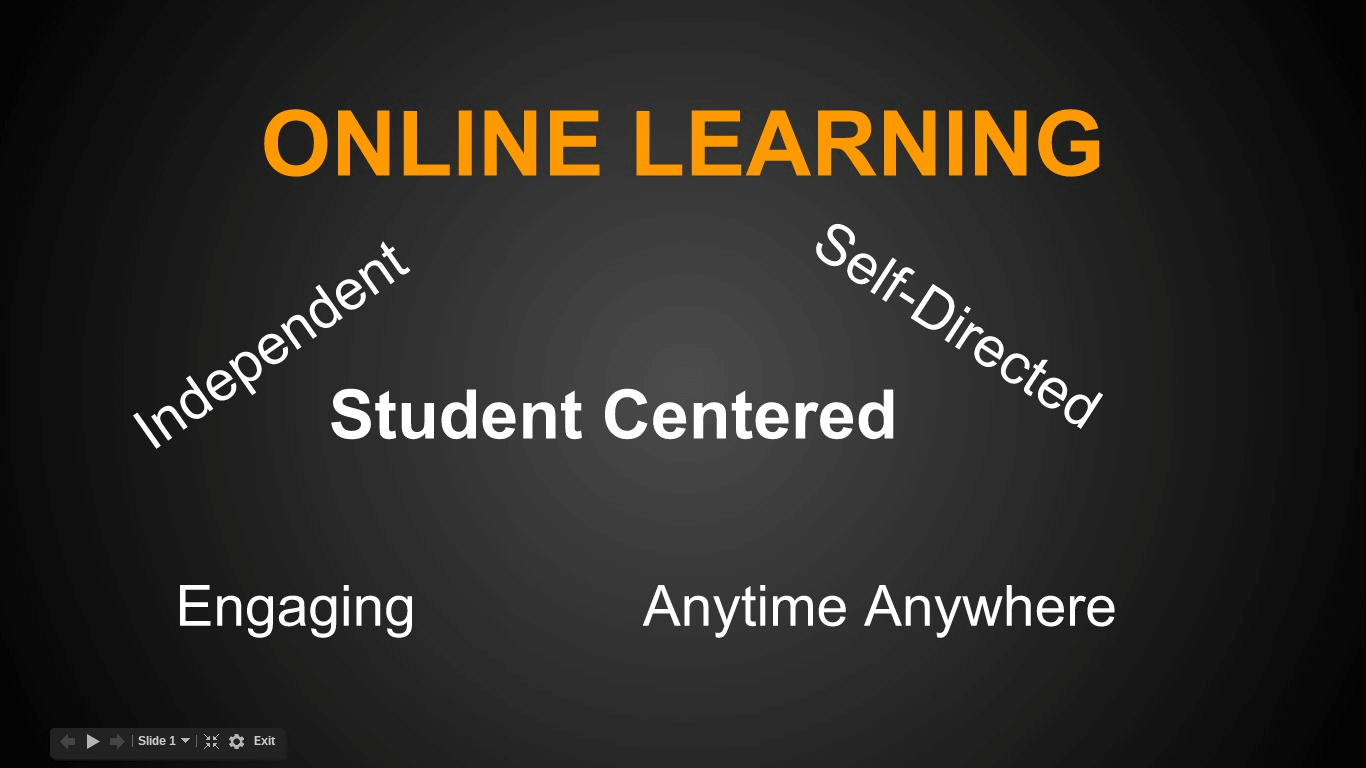 Whether you are deploying in-house training or remote training, eLearning or blended learning, embracing the right training software for employees is half the work done. But unless you know what you want and what to consider in such learning management systems, you'll remain unsatisfied.
The question is about quality training. If you are out in the market looking to buy your first LMS software, consider the following features. Organizations across almost all industries are unanimous in their view that these features do matter and hence are worthy of consideration:
Watch How to Create Employee Training Courses Online

✓ User-friendly interface
A clean and uncluttered user interface makes training software easy to use. Such UIs come with a shallow learning curve. The navigation is smooth and hassle-free. When you take a free demo or trial, make sure the tool also has a learner dashboard that gives a general overview of each learner.
✓ Personalized learning paths
This learner-centric feature is useful in addressing learner-specific needs and knowledge gaps, besides enabling learners to learn at their own convenience. Let learners follow a preset sequence of lessons and tests.
✓ Multi-language support
If you are planning to deploy a new employee training program, it would be helpful to know that an LMS that provides multilingual support is an added advantage. This means that even if your first language is not English, you can still use an alternative language such as French, Spanish, or Japanese to impart training.
✓ Customizable Settings & Robust Integrations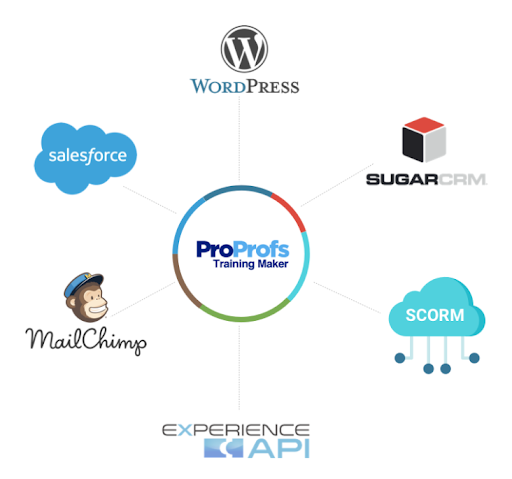 An ideal employee training management software comes with a number of settings and integrations. Settings make customization easy to meet branding purposes, while integrations with other useful tools deliver the best of both worlds without having to invest in additional software.
✓ Tracking & Reporting
Advanced tracking and reporting is another feature you should find in an employee training software, regardless of whether you go for an open-source or a hosted version. These reports should help you to track learners' performance in real-time and access data related to their engagement and learning curves.
Insights such as who has completed a particular course and who hasn't make online training and education meaningful.
✓Certifications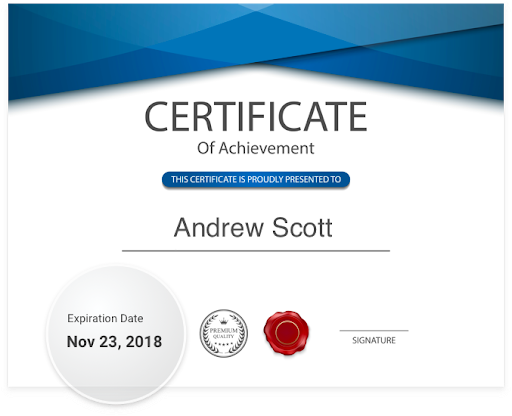 Every learner loves acknowledgment and rewards at the end of each training session for their efforts. This is where an employee certification tracking software comes into the picture. Using such software, instructors can design beautiful certificates and issue them to learners. Apart from validating the successful completion of courses, such software solutions take care of certificate expiration date and renewal.
Watch This Video on How to Create Custom Course Certificates
---
Interesting Read:- Best Mindflash Alternatives that You Need to Know About
---
Looking for Corporate LMS Software?
Launching your first employee training program may seem like a herculean task initially, but if you look at the steps discussed above, you'll find that they are pretty straightforward and linear.
Ideally, you should identify your training needs first and select the best employee training software that can fulfill them. Don't forget to consult all stakeholders on how to execute your training programs for optimum results.
Once you take care of all these elements, the rest will start to fall into place. You'd be streamlining employee training effortlessly even before you realize it.
If you're looking for a software application that fits the bill, look no further. Unlock the benefits that ProProfs Training Maker has to offer. Create and distribute online courses easily to train learners worldwide.
Sign up free to get started. Ask for a free demo today.
FAQs
What are the benefits of training your employees?
Benefits of employee training include improved performance, enhanced productivity, motivation, job satisfaction, less turnover, easy knowledge transfer, and achievement of business objectives.
What is the best LMS system for employee training?
Generally, it depends on the type of audience and their specific learning & development needs. Still, a tool that is easy to use, flexible, scalable, and customizable is always advisable. In addition, the LMS you choose should let you deliver engaging online learning experiences, for example, through quizzes, surveys, and videos. Reporting features are a must-have because they enable instructors to make data-driven decisions. This type of software suits the needs of most enterprises, regardless of the industry.
Do you want a free Training Software?
We have the #1 Online Training Software for employee training & assessment