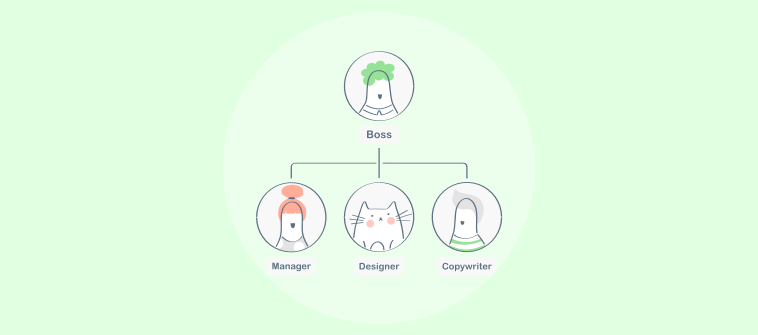 According to CareerBuilder.com, 58% of managers didn't receive any formal management training. Leading and managing a workforce successfully, thus, becomes a problem for these managers.
Workforce management (WFM) is among the top responsibilities of managers and HR professionals that occupy the lion's share of their time. The larger the workforce, the bigger the need for management. With the pandemic in full swing, employers also had to manage a remote, distributed workforce, and it presented its set of challenges.
In such a situation, workforce management software turns out to be a significant solution for managers, team leaders, and HR executives. These tools can help you manage everything related to your employees' job duties internally. You can automate many error-prone workforce management tasks, access employee data, and free up time for their learning & development.
Continuing with the discussion, let's look at workforce management software from different angles so that you can confidently leverage what they bring to the table.
What is Workforce Management?
Workforce management denotes planning, managing, scheduling, and monitoring various employee activities. It refers to all the processes and tools an employer uses to streamline workflows and optimize employee productivity. They include managing:
reporting time

work scheduling

task management

workload planning

leaves

workforce learning & development

workforce analytics
The idea behind workforce management is to mobilize the right people to do the right thing at the right time. It makes employees more organized, efficient, and productive by managing their workflow and ongoing learning. As such, workforce training is a critical element in workforce management.
Watch: What Is Employee Training?

Why Is Workforce Management Important?
A managed workforce leads to less chaos in workflow by properly aligning their activities with business goals. Without a foolproof workforce management system, managers will be unable to track the time employees put in every day. In the absence of workforce management, there are high chances of misplaced priorities, task backlogs, leave overlaps, and increased compliance costs.

Similarly, workforce management is important because it involves ongoing learning to optimize employee productivity and performance. Through systematic training, you can improve their job knowledge and skills and enable them to perform their duties more efficiently.
How Does Workforce Management Work?
Workforce management works on the basis of diverse but related employee data. Whether you're talking about real-time productivity reports collected in-house or company vehicle tracking and payment by customers off-site, you can use the information collected to manage a workforce effectively. The same goes with the data received from your human resources department on recruitment and employee leaves.
Using workforce management software, you can pull all this information under one platform and simplify workforce management and administration. Critical data such as employee attendance, work progress, task scheduling, and project budgeting can be managed easily and effectively.
What is Workforce Management Software?
It is a software system for workforce management. The term was first used in contact centers and other businesses that employ a large number of workers and pay employees on an hourly basis.
Depending on the workforce management software solutions you choose, capabilities in such systems vary. Some of the simpler versions support just employee time and attendance tracking. The more advanced and robust alternatives, on the other hand, include functionalities for staff forecasting, employee scheduling, budgeting, and analytics.
Such software can help you process an enormous amount of data in an unbiased manner and at great speed. This way, they save valuable time and prevent common human mistakes while working with an assortment of data.
---
Read More: 20 Best Learning Management Systems (LMS) in 2023
---
Key Features of Workforce Management Tools
There are some must-have features in workforce management software that you should consider while shopping for one of them.
This is the first condition you should insist on while choosing a workforce management system. It should be easy enough to achieve your workforce training and management goals. The tool should come with a simple layout and design to experience the ease of navigation. Ideally, users of all skill levels should be able to adopt the tool.
No two organizations present the same workforce management requirements. Depending on the audience type, their skill level, and learning requirements, the solutions each company expects from WFM tools differ. Find out if the solution you choose offers enough customization options to tailor workforce management to your specific needs.
For some companies, the class size of employees keeps on changing. Also, there may be times when you need to train distributed remote employees, partners, and other stakeholders. The tool you choose should adjust itself to accommodate these requirements, rather than you compromising your needs to fit in a tool.
Some of the employee management software come with auto-scheduling features. It allows you to automatically change and update shift timings and assigned tasks.
Suppose you're relying on an LMS to manage and optimize employee training. In that case, you can configure courses and chapters to choose if they are available instantly or after a specific time or day. This way, learning becomes tiered and becomes available according to predefined rules.
Enabling integrations in people management software makes tasks seamless and efficient. You can easily access data located in different systems from a single platform without having to enter them manually from one system to another.
This empowers you with all the data you need to manage a workforce efficiently without any critical information falling through the cracks.
Workforce management doesn't work in a vacuum. It needs business insights to understand whether your management methods are working and whether they need improvement.
For example, advanced reports and analytics in superior LMS tools show data visualizations on learners' progress, course completion, total scores, engagement level, and problematic areas. Such integrations make a tool more powerful than it already is.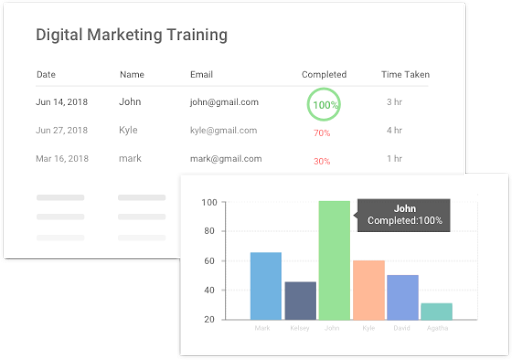 To ensure that you get these essential features, go for a test drive with as many software solutions as possible. Many of them offer a free trial. Only then can you get an idea of what they can do for your needs.
Benefits of Workforce Management Software
Every team leader and HR manager needs some form of workforce management training at the start of their professional journey and at regular intervals thereafter. This is intended to ensure that they possess the right skills to perform this critical job responsibility.
One of the first resources you'll need to train and assess them is workforce management software such as a learning management system (LMS).
Here are some of the benefits of these tools:

Some of the cloud workforce management tools are easy to understand and use. This is because they are designed keeping in mind users of all skill levels. So, even a non-IT person can handle them without any problem. They let you create, design, share, and track online training courses and tests easily.
Rapid Training Implementation
A workforce management system that provides a collection of courses and default templates can make the life of training administrators easier. Generally, these courses and training templates are professionally designed and customizable. You can implement training rapidly using these ready resources.
Increased Employee Satisfaction
These tools can help managers and supervisors organize and manage the daily activities of employees, such as attendance, shift timings, and task planning and scheduling. By doing so, they can exercise more control over routine admin tasks, and as a result, they feel more empowered and motivated. This leads to increased job satisfaction and, ultimately, retention.
Ease of Tracking & Assessment
Similarly, quizzes and surveys in these tools make learner assessment and feedback collection a breeze. You can add these engaging quizzes as a final assessment to your courses to evaluate understanding and retention.
Maintaining business records according to government directives is a must for every organization. But doing so manually can lead to human errors that can cost you dear. With a workforce management solution, you can automate data collection and record maintenance tasks. So, it is easy to ensure ongoing compliance with all local and national laws.
What's Workforce Planning and Forecasting?
Workforce planning and forecasting take into account the supply and demand of labor in an organization in the future. It analyzes workforce gaps and explores ways to make skilled employees available to perform essential tasks on time. This way, it considers seasonal spikes in labor demand, leaves, and holidays.
Measures for meeting unforeseen events such as employee turnover, either due to resignation or termination, also form an essential part of workforce planning and forecasting.
The goal is to meet strategic business objectives through manpower with efficient planning, management, and workforce forecasting.
Mobile Workforce Management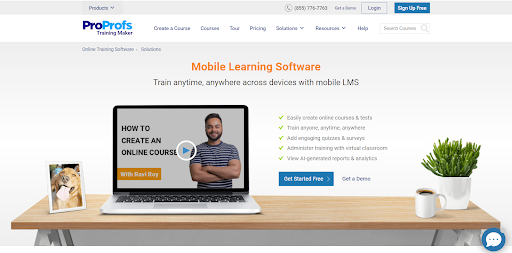 A discussion on the workforce management process will remain incomplete without a topic on mobile workforce management.
Mobile workers will make up 60% of the total workforce in the U.S. by 2024.
Managing such a massive workforce is a challenge but not something impossible. With the right mobile workforce management software and processes, you can quickly get real-time updates and manage your on-the-go workforce.
For example, WFM solutions such as NICE IEX can be beneficial and effective here.
Security is a major consideration in mobile workforce management systems as critical data is stored, accessed, and transferred online. The idea is to ensure that employees are not only productive, but they work in a secure environment with customers' interests in mind.
So, think of such solutions not just from the feature and price points of view but the security level as well.
---
Interesting Read: 10 Best Litmos LMS Alternatives
---
Workforce Management Trends
The modern breed of the workforce is different from what we used to have, say, two decades ago. They are free-thinking, passionate, tech-savvy, and innovative. Managing such a community of workers presents new challenges to managers.
One of the best ways to overcome the challenges is to remain aware of industry trends. You should know what's working and what isn't in employee management.
Keep up with these emerging trends in modern workforce management and see better results.
Recruiting the Right Candidates
Managing and retaining talent begins with hiring the right people. Nowadays, there is less emphasis on the formal educational background of candidates as more importance is given to employability.
As Herb Kelleher of Southwest Airlines said, "Hire for attitude, train for skills."
Employees who display professionalism and maturity in their approach to work are comparatively more manageable. Make sure you recruit the right person for the job, no matter how long it takes.
Aligning Company Values With Employees
Companies are increasingly putting a lot of stress on the need to fit their workforce into the company culture. Clarity about what values a company brings to customers is necessary for employees. This is because such employees are guided by the organization's mission and goals in whatever they do.
As a manager, it is one of your responsibilities to continually engage your employees with all that your company stands for. Let them be excited about being an integral part of your company culture.
Growing Popularity of Remote Work Tools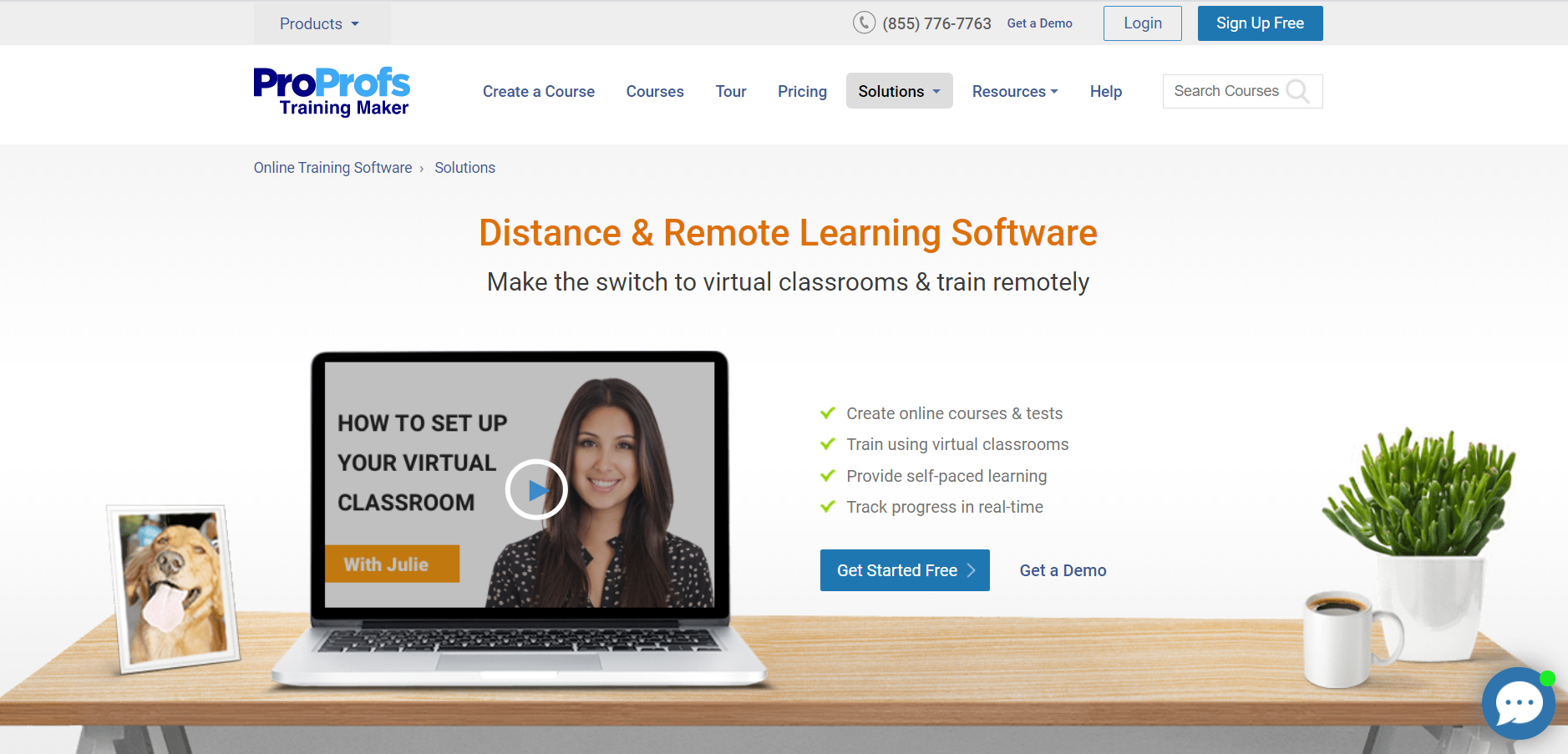 Effective workforce management depends to a great extent on the tools you use for the purpose. They include communication tools and workflow management tools.
According to statistics from Statista, before the COVID-19 pandemic, 17% of employees in the U.S. worked from home five days and sometimes more per week. After the pandemic, the number shot up to 44%.
Managing such distance workers necessitates the use of the best workforce management software such as DeskTime. They help managers and HR teams track their employees in real-time by monitoring their shifts, productivity, and leaves.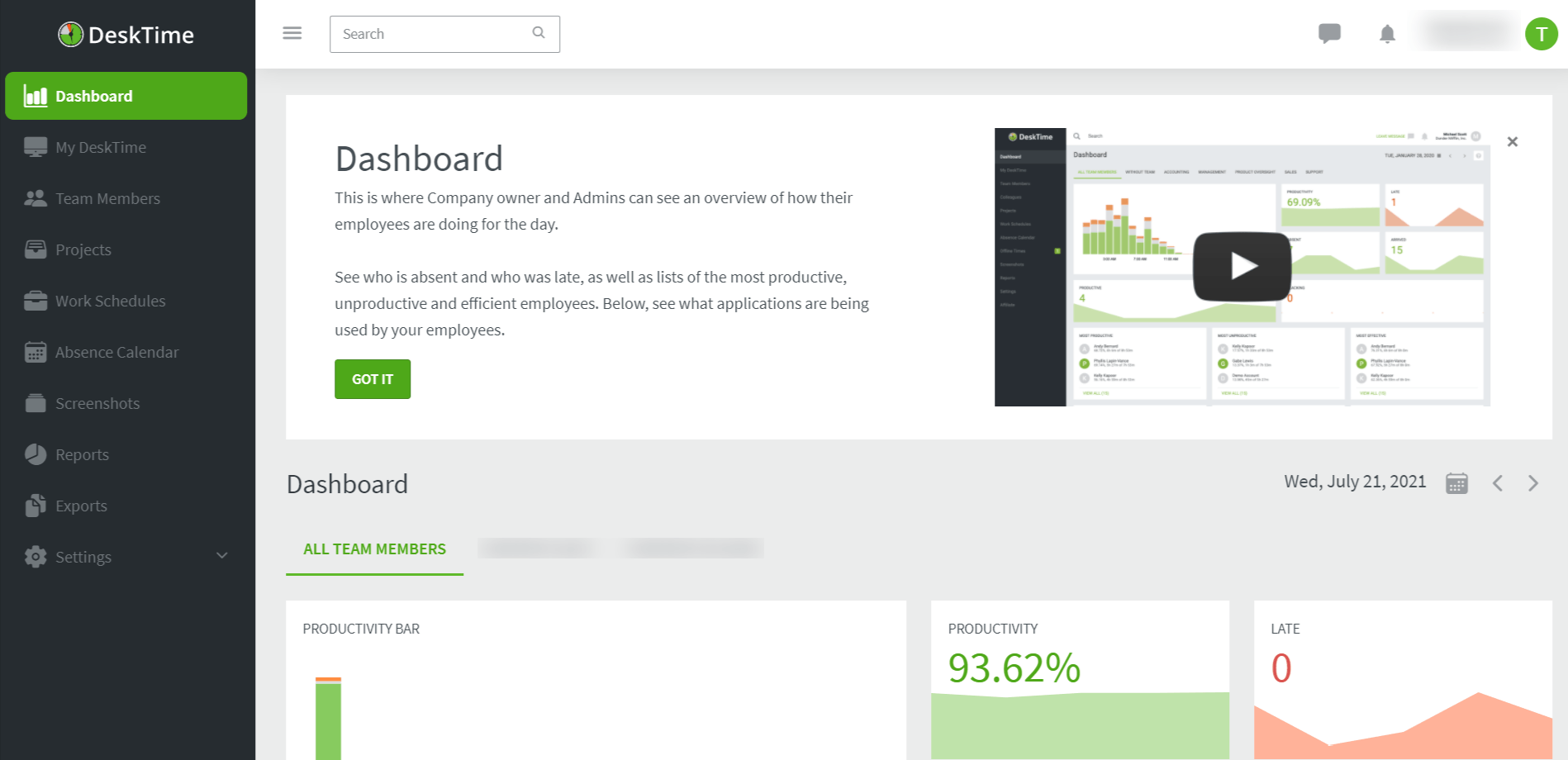 Emphasis on Diversity in the Workplace
A big part of workforce management plans is providing opportunities to employees for their professional development. Diverse workplaces offer a conducive environment for this growth.
When a workplace lacks diversity, incidents of discrimination, unconscious bias, and harassment are common. In fact, there are several case studies on employee discrimination lawsuits that prove how important diversity is in the workplace.
A diverse workplace ensures that employees are aware of cultural differences and sensitivities. This is significant from a business competition point of view. You'll be able to cater to a diverse customer base around the world and meet their varying needs.
Employee Tracking & Monitoring Systems
Another trend in workforce management is the growing use of tracking & monitoring systems. Whether it is fleet management, tracking goods delivery status, or calculating break times, ensuring employee accountability is a key element in successful workforce management.
These tools are particularly helpful for non-desk workers who are off-field most times of the day, and you can't see them physically.
When you ensure that your employees perform their duties on time and the right way, you ensure a positive customer experience.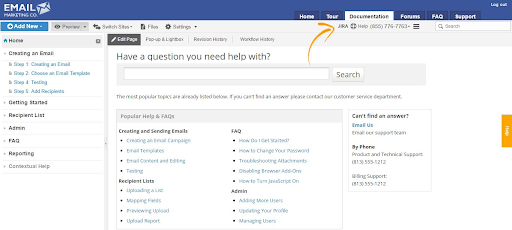 Workforce management should not be confused with micro-management. Workforce management is just ensuring that your employees are doing what they are supposed to do at the right time, the right way so that you can easily align them with your business goals. You should leave the rest to them.
Self-service tools and processes make the life of both managers and employees a lot easier. For example, a self-help knowledge base opens the door for employees to the information they need during training or work. It saves time usually spent in queries and responses via emails, chat, and phone calls.
In addition, when you enable your employees to find answers and solve everyday problems themselves, you make them feel more confident and productive.
So, this is another trend to follow closely.
Workforce Management Metrics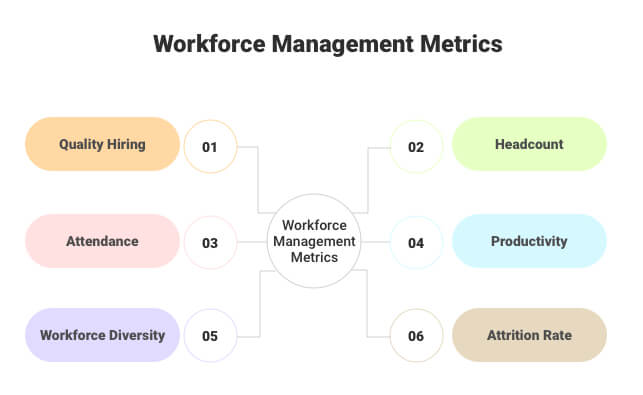 Businesses use different metrics and key performance indicators (KPIs) to measure work processes and goal achievement. Workforce management also works on the basis of certain methods of measurement. Let's see some of the top ones below.
The quality of hire decides where you're inviting future assets to your company or just plain liabilities. That's why it is important to consider the quality of your hiring process, the criteria you use, and why. This is because successful workforce planning and management start with attracting the right people.
Considered the simplest metric to use, headcount is a measurement of how many people are employed by a company currently. Headcount is an essential precedent to systematic work distribution, team or department-wise. It is one of the key considerations in HR strategies and management decisions.
Monitoring employee attendance is another key metric in any standard workforce management system. It tracks planned leaves, unplanned leaves, half-day leaves, no call, no show, etc.
Attendance is an important metric in that it shows managers how many employees are available for work at any given time. Based on the attendance, you can plan the day's work and allocate or reallocate tasks accordingly using workforce management scheduling software.
This workforce management formula comes to every manager's mind first before anything else. Productivity is a major consideration in annual employee performance reviews. Managing employees for productivity involves checking how much work is getting done by whom and in how much time.
Here again, a tool such as DeskTime or any of its alternatives can be immensely useful.
How diverse is your workplace? Does it encourage diversity of work experience, personal opinions, and ethnicity?
Your role as a manager remains incomplete without managing diversity in the workplace. It starts with hiring people from different age groups, genders, and races. The goal is to build an inclusive workforce where employees learn and grow together harmoniously. Using Workplace Diversity Training courses to familiarize the employees with the concepts of diversity and inclusion can help you a great deal.
Just like hiring the right people, keeping tabs on employee attrition is crucial. It can show you whether the number of people you hire as replacements matches the ratio of employees leaving the organization.
Identify the root causes of high turnover and fix them at the earliest. If left unchecked, it can deal a blow to your organization's productivity and revenue generation. It can also demoralize the remaining employees. Remember, retention is the name of the game.
You can bring more visibility to your workforce management and easily make data-driven decisions using these metrics.
How to Perform Workforce Management Performance Assessment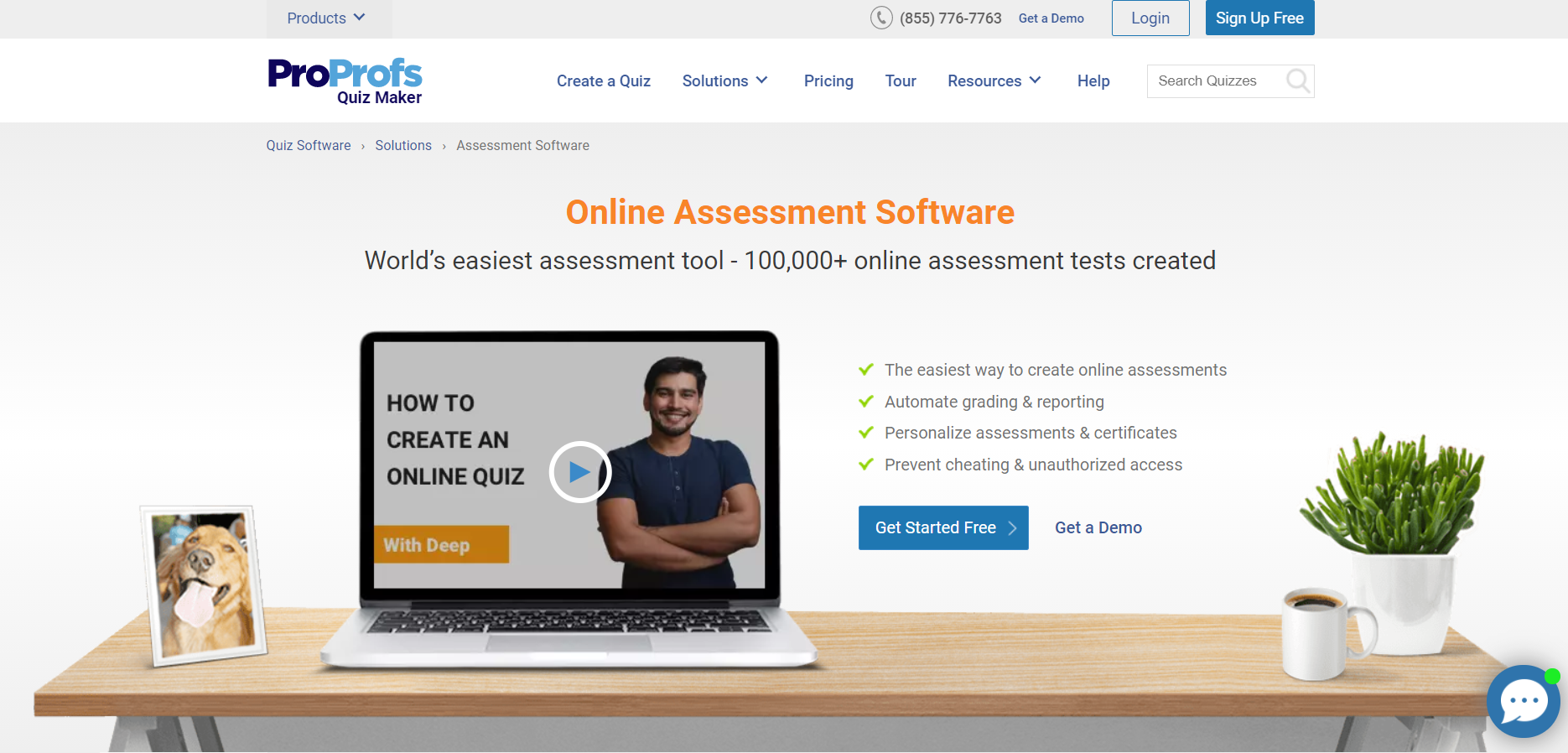 Without a foolproof assessment of workforce management strategies, there's no way to know whether they actually work as intended.
Start by identifying the WFM styles, processes, and workforce management tools that bring the desired results. Along with this, find out any roadblocks or gaps in the system that are holding you from achieving your management goals.
APQC, which is the world's leading authority on business benchmarking, has developed a Workforce Management Performance Assessment. You'll find this evaluation method helpful for a thorough understanding of the performance of your workforce management.
---
Related Read: What is an Assessment Tool?
---
Best Practices for Workforce Management
One of the best ways to optimize workforce management is to adopt the tried and tested methods. Some of them are process automation, schedule flexibility, mobile-friendliness, and continuous employee engagement. These practices can help you make the most of workforce management.
Let's take a look at them.
Analyzing the Workforce Planning & Management Team
Before you set out to manage your workforce and achieve your business goals, pay attention to the workforce management team you have in place. Do you have the right number of people with the right skills to manage a workforce? Does it match your total employee headcount?
With so many tasks on their plate, workforce managers or operations managers need to have the bandwidth to deal with each responsibility effectively. It is important to ensure that they are of the right strength.
Equally important is regularly training your managers to empower them with new management skills and help them stay abreast of industry trends. You can introduce people management software as a part of such training to familiarize your team with the tools they will need to use.
Ensuring Proper Workflow Automation
Workforce management is an area that demands a lot of monitoring, coordination, and two-way communication. It is easier said than done. Businesses that are still using manual workflow management the old school way can compound the problem further.
What is the best solution for this? Automation.
By automating your workflow, you can prevent common human errors and redundancy and minimize the time and effort invested. This, in turn, leaves you more time to manage your workforce for greater efficiency and productivity.
Ensuring Streamlined Communication
The quality of your team is defined to a great extent by the quality of communication between you and your team members. A streamlined communication system is the handiwork of the communication tools you use and how accessible you're in times of need. Not only this, it also includes systematic documentation of tasks and deliverables to ensure clarity and transparency.
Always encourage honest and open communication among your workforce. This practice will make them and the work they perform more easily manageable.
Proper Data Collection
Ideally, managers should rely on historical and current data to manage their workforce. Along with the WFM software, they should draw data from other related systems such as a human resource information system (HRIS) and enterprise resource planning (ERP). The more the variety of data, the better are their chances of making accurate business decisions.
Data becomes richer and more insightful with such data integration, simplifying workforce planning and forecasting.
Developing a Culture of Learning
It is common knowledge that without learning, there's no professional growth. You can build productive teams only through continuous learning and practice. Employees who get opportunities to learn are more likely to feel engaged and motivated, which increases retention.
A culture of learning makes your workforce willing participants in all workplace activities as they know you're investing in their professional development. Also, a trained workforce is more competent and aligned better with your business goals and mission as there's clarity of purpose in whatever they do.
---
Also Read: 10 Best Practices For Remote Training You Should Know
---
Don't Own Workforce Management Software Yet? We Can Help!
Workforce management is indeed becoming increasingly complex in a world of fast-changing market dynamics. But with the right tools, processes, and strategies, you can take charge of it like a pro.
Hope this comprehensive guide helps you gain a deeper understanding of everything related to workforce management. Let the next move you make in this direction be as effective and sustainable as possible.
Employee training software and WFM systems can help you train, manage, and retain a workforce easily. Make sure you choose an intuitive online training software with a vast library and awesome customer support to make your workforce management simpler, easier, and faster.
Do you want a free Training Software?
We have the #1 Online Training Software for employee training & assessment