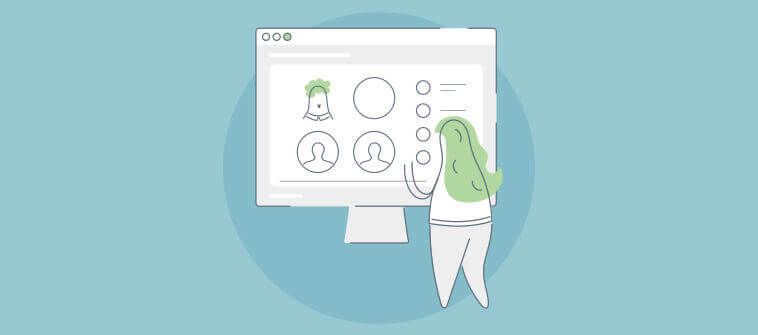 In the course of virtual training, your virtual audience may, at times, feel isolated due to the lack of real face-to-face contact. They should, however, realize that they are a part of a bigger team united by common learning & development goals.
Components of quality eLearning programs such as virtual classrooms, chat, surveys, discussion forums, and video conferencing can make learning highly interactive. These elements minimize distractions, improve engagement to reduce the feeling of isolation among learners, and make knowledge retention easier.
Want to know exactly how?
Let's start by understanding what such training entails before jumping onto the ways.
What Is Virtual Classroom Training?
It is another term for online training facilitated by a collection of tools, including virtual classroom software. It is a convenient and effective solution for distance education and remote training.
Generally, such classrooms are integrated with other robust tools for course authoring, quizzes, reporting, knowledge base, and more. This makes these training programs comprehensive. To find out how to create a virtual classroom easily, watch the below video
Watch: How to Set up Your Virtual Classroom in 5 Minutes
Now let's discover some of the ways you can use to make a virtual training session interactive for everyone.
How To Make Virtual Training Interactive
Interactivity consists of various elements, and including these in your training sessions can make a huge difference between people staying engaged during training sessions for effective learning outcomes or attending the sessions just for the sake of it. Starting from using the right resources to ensuring accessibility, here are the different ways you can create a successful session for learners.
Watch: How to Be Professional on a Video
Invest in the Right Technology
Virtual training takes place in an online environment. A virtual technology serves as the platform where all activities play out. An essential tool to consider for this is virtual classroom software.
---
Read More:- What is Virtual Classroom, How to Use It, and All the Advantages
---
In addition to providing access to courses and tests anytime, anywhere, a virtual classroom facilitates collaboration and interactive learning among learners.
Some of the leading learning management systems (LMSs) come with built-in live chat, Q&A-based forums, online communities, and social sharing tools. Look for these features while considering a particular virtual training software.
Watch: How to Choose the Best Corporate Training Platform

Put the Right Person in Charge
Imagine having the world's best virtual training tools at your disposal, and if you don't have the right person at the helm of the training, everything will come to naught.
So, before handing a trainer or facilitator the responsibility of overseeing your training program, ensure they've got what it takes. This is true whether you hire someone from outside your organization or from within.
Preferably, they should possess prior knowledge and skills in training online learners.
Enthusiasm, organizational skills, and a flair for communication and multitasking are some of the key attributes that a trainer should exhibit.
All this will help keep online training sessions productive and lively.
Pay Attention to Course Design
The interactivity of your virtual training also hangs on how you create a course or module, specifically the design aspect.
Here's what I mean.
The virtual training courses should let your learners take some action, for example, at the end of each chapter. You may add quizzes and survey forms to the course. One benefit of this is that you'll be not only able to track learning progress but also encourage active learning through timely feedback.
You can also employ the story-telling method in your courses based on real-life examples to make them more interesting.
Similarly, images and videos can enhance the learning experience, and when learners find something interesting in the content, they tend to share information and talk about it.
---
Read More:- How to Develop Your First Employee Training Program
---
Interactive Games For Training Sessions
Online brain games and puzzles add fun to learning. They are exciting, challenging, and rewarding. Whether it is crossword, jigsaw, or teaser, you can assign them to your learners divided into opposing teams. Incorporating games into your virtual training programs will help you develop your learners' reasoning and problem-solving ability.
Stay Connected Whenever Possible
If you're running a company, you can't possibly be out of this game. Like your peers, you need to maintain business continuity by leveraging communication and collaboration tools to stay connected with your employees.
These days, you often hear people talking about online classes with students and employees working from home. The novel coronavirus pandemic has transformed the way we learn and work.
Remote training tools with video conferencing, screen sharing, phone-in, whiteboards, and other facilities can enable you to keep the interactions going uninterrupted. These tools proved useful before the lockdown and will remain so even after it ends.
Watch: Team Building Activities
Respect Time & Availability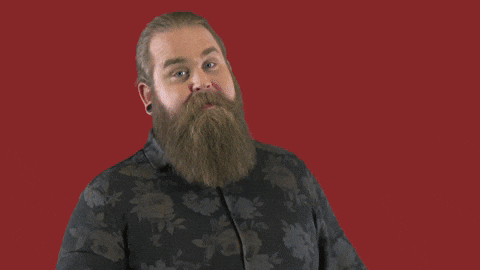 One reality of virtual training, or any other eLearning software or program for that matter, is that not everyone is free and available at the same time to take courses. As an admin or trainer, you need to respect that.
Let your trainees start, pause, and resume at their convenient time and learn at the pace that they are comfortable with. This will remove any resistance to learning.
Read More: 15 Best eLearning Authoring Tools
When your employees are happy with what, how, and when they learn, their morale remains high. This will, in turn, make them more responsive to any idea or suggestion you may bring up for their consideration.
Engage with your teams and influence them at the right time for a better learning outcome.
Make It Mobile-Friendly
Delivery of learning through portable devices is inevitable these days since almost all learners prefer to learn on the go.
mLearning supports learning in the moment of need, and given the fact that many employees own a smartphone or tablet, there is no reason to limit learning to clunky desktop computers.
Mobile learning promotes seamless interactions between your virtual teams, anytime, anywhere, and on any device.
So, this is yet another element that you should include in your virtual training programs for an optimized learning experience.
Take Care of Time Zone Difference
Different time zones may seem like a potential issue when you are catering to a global audience.
Luckily, there are ways to make it work for you and your teams.
One way is to connect and interact with learners through overlapping. Overlaps are those time periods when both you and your remote teams are working concurrently.
Another means of adapting to time zone differences is to take the route of web conference recording and transcripts. This will ensure that even if a team or two couldn't make it to live interactions, they always have a plan B and do not miss anything important.
Provide Multilingual Support
Language is a big factor in course enrollment and a positive learning experience. In fact, allowing learners to learn in their preferred languages is necessary to boost their confidence and performance.
This is particularly significant considering today's highly globalized business environment.
Don't let language come in between your global workforce and training. Use virtual training platforms that support more than one language. This will enable localization and creation of content in different languages, ultimately making learning far more interesting.
---
Read More:- What is an Online Training System?
---
Encourage Group Discussions
A recent study by a top research university found that students tend to get inspired and perform better academically because of their peers rather than teachers.
This holds true for corporate training as well.
Corporate training is not just about the interactions between instructors and learners but also between the learners themselves. That's why it is important to promote co-learning. Let your trainees learn in an informal social setting.
Watch: How to Enable Collaboration & Discussions in Your Course
In case you have a large group to manage, break it down into smaller groups. Give them a problem where they can put their heads together.
Such learning opportunities will give your employees time to interact with each other on training-related and productive topics.
Keep the Tech Support Ready
Software or IT-related issues can occur any time, anywhere while your training is in progress. It is unpredictable, even with the best virtual classroom software. These technical hiccups can be a motivation-killer for learners that saps their interest in learning.
So, it is wise to keep the technical support team in a contingency mode. This will enable them to swing into action and troubleshoot any problem in your virtual training system.
What benefit do you ultimately get out of such prompt actions?
There is less downtime and fewer occasions when learning gets interrupted. This then translates into a seamless learning experience for your employees.
Fire Up Your Virtual Training Now!
Make virtual training sessions a fun activity and not something that learners have to complete just to get a certificate. Implement the interactive training ideas discussed in this post. Start with virtual training software.
With ProProfs virtual classroom software, you can deliver engaging learning experiences just the way they should be.
Take a quick tour of the web-based LMS software. For a free and personalized consultation, call (855) 776-7763 (toll-free).
Do you want a free Training Software?
We have the #1 Online Training Software for employee training & assessment