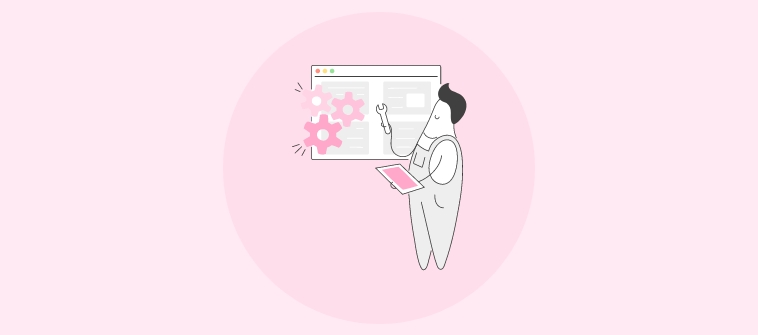 Real estate agent training is a must in most realtors' careers. In addition to work experience, it is through this training that they acquire the necessary skills and become professional liaisons between buyers and sellers.
In the United States alone, there are more than two million real estate agents.
45% of brokers report that the biggest challenge their agents face is "keeping up with technology."
75% of real estate agents leave the industry within their first five years.
So, you need to consider both the scale and quality of training. With the right skill sets, real estate can be a lucrative career option and you can bring this high attrition rate under control.
The topic we're going to discuss today closely relates to this. By the time you're finished reading it, you'll know – what skills real estate agents need to be trained in, some of the courses you can use for the purpose, and also the best training tools.
What is Real Estate Agent Training?
Real estate agent training is meant for real estate agents and mainly focuses on educating agents on how to help people buy, sell, or rent private or commercial real estate in a competitive marketplace. Such training is intended to develop the necessary skills in agents so that they have keen insight into the real estate business.
Whether they want to start their own real estate business or work in a brokerage firm, formal training is a prerequisite for them. Training and certification can help real estate agents become licensed professionals in their trade.
How to Train Real Estate Agents: Top 10 Skills Required
There are many real estate agent training programs run by certified professionals. These programs deal with the challenges of the real estate market, especially how to understand customers' needs and navigate through the financial risks. They also cover topics that concern adapting to the ever-changing real estate market.
In short, you should train them on the tips, tricks, tools, resources, and support they require to excel in their job.
To get the best results from online real estate training programs, keep in mind the following skill areas when training real estate agents.
1. Basic Communication Skills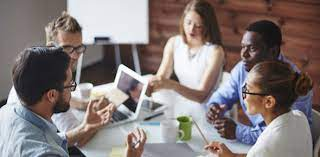 This is one of the basic skills in every real estate agent. Excellent communication skills ensure that agents interact well with their clients. They should be able to communicate clearly and persuasively in person or in writing.
Good communication skills also add to their professional image. It is a prerequisite for successful negotiations for real estate transactions and should be a part of real estate agent sales training programs, no matter how basic they are.
2. Negotiation Skills
As the middlemen in the property business, real estate agents need great negotiation skills that should be part of their real estate agent training. This is because real estate is not merely a financial deal. It is also a profoundly personal and emotional one.
So, whether a real estate agent is facilitating the sale or purchase of a property, they should be able to understand their clients' needs and bring the best offers at the listed price. In other words, they should be someone who is good at compromises that serve two parties in a deal in equal measure.
3. Technology Skills
Another area of training is technology skills. The only way to keep pace with market trends and stay ahead of the competition is to invest in industry technology. Real estate agents should be versed with the popular tools people in their field are using like 3D tour tools, e-signature tools, MLS listing tools, lead nurture tools and more. This will ensure that agents get their job done more efficiently, faster, and smartly.
4. Knowledge of Local Area
A fair knowledge of the local market, property listings, and prices is a must for real estate agents. They'll be able to recommend the best property to a buyer or the best buyer to a seller only when they are equipped with such knowledge. They should always be up-to-date with what's happening in the real estate market in the vicinity.
5. Lead Nurturing
One of the signs of a trusted real estate agent is the ability to nurture leads, no matter which stage of the sales funnel they find a lead. Agents should be able to follow up on leads and remain engaged with them consistently. Real estate agent training should teach agents how to keep themselves in touch with prospects every step of the way.
6. Marketing
In an era of social commerce, real estate agents are expected to show refined marketing skills. Through the use of multiple marketing channels, they can market their services and reach out quickly to more potential clients. A training session on marketing can help them build a website, start email campaigns, and even paid promos.
7. Time Management Skills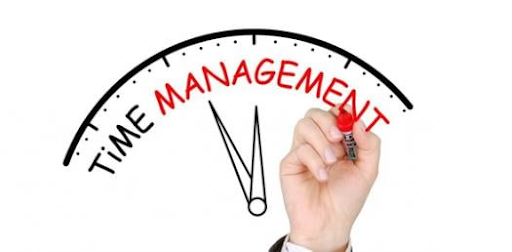 A real estate agent's schedule becomes tighter with the growth in business and a rising client base. These busy agents often juggle one task with another simultaneously. For this, they need to manage their time skillfully.
They should be trained on how to attend to different tasks such as consulting clients, property tours, updating property listings, and market studies adequately without loss of productivity.
8. Handling Sales Objections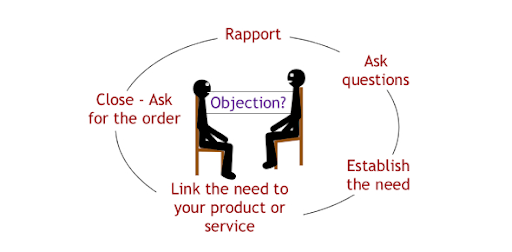 A real estate sales training module on how to handle sales objections will throw light on overcoming common objections. Objections from potential customers may be in the form of lack of need, absence of urgency, budget concerns, or lack of property knowledge. Training will increase the odds of lead conversion by demonstrating to the agents how to dissipate these objections effectively.
9. Presentation Skills
Just like a presentation at a board of directors meeting, a real estate agent presentation is more important than most of us think. Whether highlighting a property or delivering a sales pitch, strong presentation skills is critical. In addition to the terms and conditions of a listing, an agent should be knowledgeable about market trends and clients' needs to present confidently and persuasively.
10. Copywriting Skills
Property photography alone does not work when it comes to real estate sales. Agents need to know how to write compelling advertising texts or copies that sell. They should include the keywords that target the search intent of the listings. You may include tips on copywriting skills for real estate agents. This will educate them on how to generate property inquiries, leading to negotiations, and finally, sales.
Best Training Courses for Real Estate Agents
Some of the real estate agents courses you can just for online training programs are:
Turn your real estate prospects into long-term customers by mastering the art of nurturing leads. This course discusses effective strategies along that line. Understand your buyers' journey, qualify leads, align your strategies with their journey, and develop a blueprint for success.
Find out how to make compelling sales pitches and convince your prospects to buy your properties. This online real estate sales training can transform their hesitation or confusion to confident decision-making. The course explores the psychology behind sales pitches and more.
This course identifies the common types of sales objections and the techniques to handle them. It shows that such objections are not necessarily an issue but mirrors miscommunication and misunderstanding. It can be an excellent addition to a real estate agent training program to help professionals learn how to fast-forward deals by overcoming objections.
Turn yourself into a great presenter by understanding how to prepare presentations, add structure, and present them for maximum impact. Take this course to learn all the nuances and create the maximum impact on the prospects.
Kaplan Professional offers real estate courses to those seeking continuing education or a real estate license. The education is specific to each state and is designed to help learners receive the most relevant education specific to their area.
The National Association of Realtors is another provider of training courses for real estate agents to develop skills and grow their businesses over time. With nearly 100 classes and presentations, it is a comprehensive resource available out there for real estate professionals.
Best Tool For Training Real Estate Agents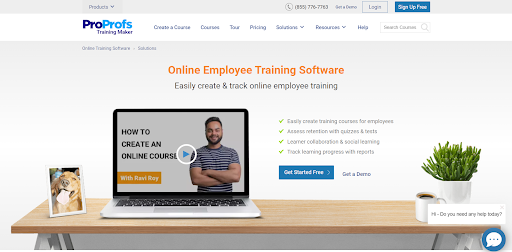 While many training companies use the traditional classroom and lecture-based training method, it alone doesn't cut it. Today's highly mobile learners expect flexibility and convenience in how they absorb information. So, in addition to the old-school way of teaching, you need to embrace online learning management systems (LMS) for real estate agent training.
These training software tools make it easy to create an online training course, share it with learners locally or remotely, and track progress in real-time. In other words, they help you plan, administer, and manage online training seamlessly.
The best LMS software serves as a one-stop solution for online training programs.
Some of the best platforms available today are easy to use, customizable, scalable, and come with awesome support. In addition, they are integrated with authoring tools, a course library, quizzes for assessments, collaboration tools, and reporting features.
For example, a quiz like this can help assess how well the agent can understand the financial aspects of a deal: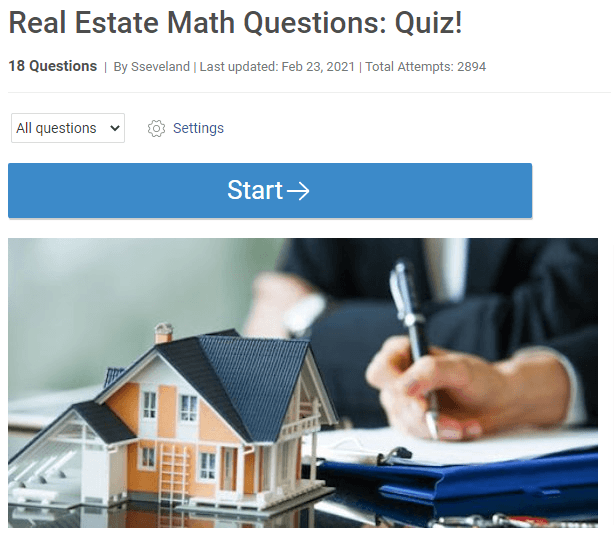 If you're yet to adopt one such solution, make sure you explore these best learning management systems and pick the one that you think can best meet your needs.
Ready for Real Estate Agent Training Programs?
Real estate agents play a critical role in the real estate business. To get the best out of them, you first need to put in place a standardized training program for them. Only through their ongoing education can you grow your business.
For that, you first need to choose the right courses covering topics on different essential agent skills and the best tool to administer training easily and effectively. You also need to choose a good real estate industry training LMS that will help you do this.
This will help you grow their skills for sales pitch, lead nurturing, negotiation, handling sales objections, and more through engaging experiences that online learning systems support. Get assured return on investment.
It's easy to get started. It all depends on what steps you take next from here.
Do you want a free Training Software?
We have the #1 Online Training Software for employee training & assessment