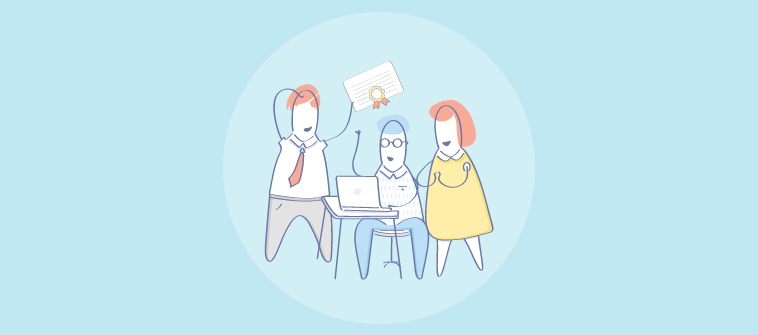 Diversity, Equality, and Inclusion (DEI) training in the modern workplace has become necessary!
Companies are increasingly gaining a global presence. The need to work with a diverse workforce from different cultures and with different mindsets & habits also grows with this.
But if you think that one training session or seminar on DEI training is enough, think again!
Learning how to adjust with everyone consciously takes time.
DEI training must be ongoing to build an inclusive and equitable work culture where everyone feels valued and respected. So, a token effort will not suffice. The best initiatives require a multifaceted approach, which takes more time and effort than expected, but the results are certainly rewarding.
So, are you taking proper initiatives for diversity training?
If not, this post is for you.
Creating the best program requires a lot of time and effort. Keeping these aspects in mind, we have created this post to share some incredible ways to build a successful DEI training program.
You'll also learn about the definition, benefits, and examples of such training and the topics you must cover in such a program.
So, let's start.
What Is DEI Training?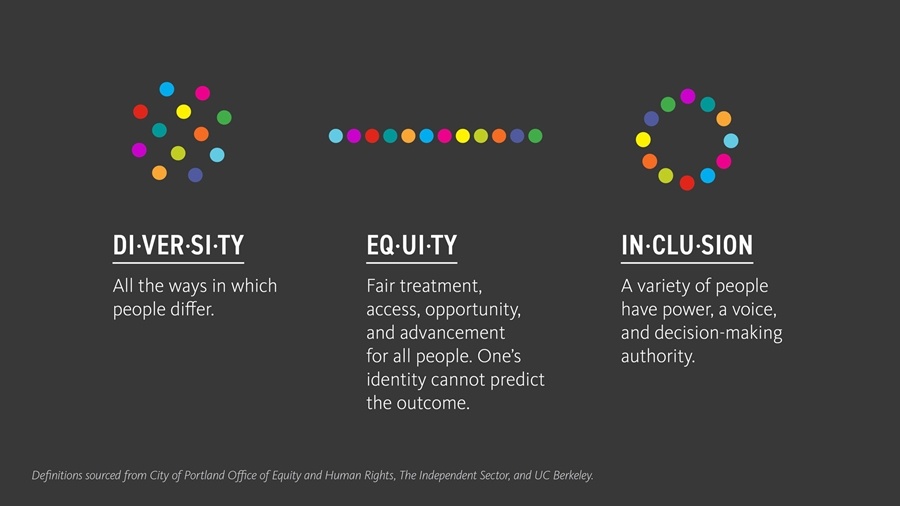 Diversity, Equity, and Inclusion training is a set of policies and programs that educates participants on working in diverse teams of people from different cultural backgrounds, races, castes, religions, genders, and sexual orientations.
DEI training focuses on celebrating differences and getting along with people without bias and discrimination. Such training should also make employees aware that cognitive differences are not deficient or defective. This perspective is known as neurodiversity.
The training program aims to highlight areas where people might hold outdated beliefs, show ways to overcome those biases, and provide knowledge & strategies to improve interpersonal skills to build a positive work culture.
——————————————————————————————————————–
Important Note: Your diversity program should also include neurodiversity because neurodivergent people interacts and thinks differently from others.
Employees must learn to understand that brain differences are normal, which reduces misconceptions around thinking and learning differences.
Moreover, neurodivergent employees can also contribute their skills and talent in a way that directly impacts an organizations vision and mission.
———————————————————————————————————————
Watch: What Is Diversity Training in the Workplace? Benefits & Requirements
3 Types of Diversity Training for Organizations
Remember we told you that when it comes to diversity training, no one size fits all?
Diversity training comes in different forms, serving different purposes to achieve your organizational goals.
So, here are the most common three types:
1. Basic Diversity Training
It's best to start with the basics. This will help you create empathy and build trust within your workforce. Some examples of basic DEI training include:
Anti-sexism
Anti-harassment
Anti-racism
Sexual orientation
Gender identities
Cultural sensitivity training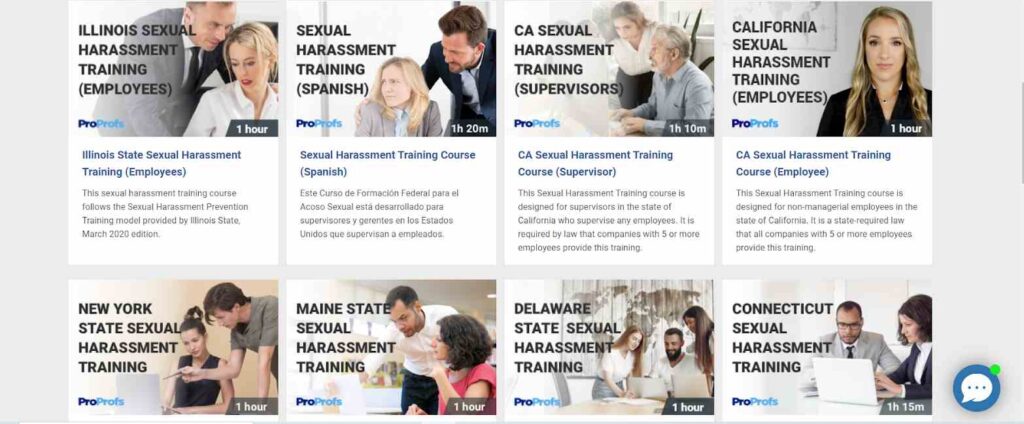 In short, kickstart your diversity training program with the basics and then move on to awareness and skills-based training.
2. Awareness Training
Bringing diversity, inclusion, and equity into your workplace is impossible without first creating awareness about them. Often, awareness training is the first step to creating a change in your organization. It gives an idea of the following things:
Workplace demographics
Education on the right and wrong behaviors that fall under discrimination and harassment
Awareness about workplace equity
Awareness about neurodiversity
Through this training, employees can develop a mindset that helps promote diversity and respect. You can lay the foundation for a change because your workforce is now aware of the prevailing diversity issues.
3. Skills-Based Training
This kind of training aims to impart essential skills that people across an organization must follow to bring inclusion and equality within the workplace. It includes communication skills, building trust among team members, how to create a positive work environment, and conflict resolution.
In this training, employees move from the awareness stage to the proficiency stage, where they learn the best practices to promote diversity and inclusion in the workplace.
Watch: How to Resolve Conflict in the Workplace | Training Course Introduction
4 Key Benefits of Diversity and Inclusion Training in the Workplace
$70 million.
That's the penalty a Texas-based company had to pay for racial discrimination at the workplace.
In 2019, ten employees filed a lawsuit against Glow Networks Inc., a Texas-based IT service company, for facing racial discrimination at the workplace.
According to the complaint, these ten employees were from the black community and continuously faced demotions, unequal pay, promotion denials, and a hostile working environment.
The Texas court awarded each complainant $3 million for emotional damages and $4 million for punitive damages. Glow Networks had to pay $70 million, excluding the trial and attorney's expenses.
This case (Yarbrough vs. Glow Networks) gives a strong message about the effects of employee discrimination.
This is just one of the examples of how a company faced penalties due to a lack of training and awareness of DEI. There are many such instances that are happening almost already. It is important to train your workforce on DEI to prevent such occurrences and legal liabilities. In this context, let's understand in depth the importance of DEI in the workplace.
1. Creates a Safer Workplace for All Employees
Promoting workplace diversity can help build a positive and safe work culture and help employees feel included and respected irrespective of their gender, race, caste, personal beliefs, and sexual orientation.
Through DEI training, you can promote an understanding of social and cultural differences, which fosters healthy relationships and reduces workplace conflicts.
For example, if the workplace environment continues to be toxic with instances of verbal or non-verbal abuse due to racism with no measures taken, then it can lead to not just low productivity but escalate to workplace violence as well.
Watch: What is Workplace Violence Training? Risks Factors & Prevention
2. Eliminates Discrimination and Harassment
Diversity and inclusion training for employees is the best way to build a discrimination-free workplace culture.
DEI training provides an understanding of the behaviors that may fall under discrimination and how to address them. For example, some DEI workplace issues include harassment by managers, supervisors, or other employees because of gender, color, ethnicity, religion, race, disability, and age.
PRO TIP: Managers and supervisors should undergo workplace harassment prevention training, with a special focus on sexual harassment arising out of unconscious bias and discrimination, to meet mandatory federal and state compliance requirements.
Watch: What Is Sexual Harassment Training?
3. Avoid Liabilities and Penalties
Remember the example of the Yarbrough vs. Glow Networks Inc. case we gave above?
You've seen how the company was held liable for racial discrimination. Such instances usually point to a need for more awareness about the importance of honoring workplace diversity. In such situations, a training program can make everyone aware of discrimination and ways to handle them.
Diversity training can help you prevent legal liabilities and loss of business reputation.
Did you know?
Employers will be liable for discriminatory conduct even if they are not responsible for the act. According to US Equal Employment Opportunity Commission, an employer is automatically held liable for all kinds of discrimination and harassment by a supervisor, manager, or other employees.
Therefore, DEI training is necessary as it will keep you safe from liabilities and maintain your business reputation.
4. Boosts Employee Morale and Retention
Diversity training can build a strong work culture and create a sense of belonging, increasing employee morale. A diverse work culture reduces stress and keeps the workforce happy and productive.
Such training addresses unconscious biases and helps create new policies and processes to support diversity and build a strong and inclusive work culture. In fact, as per statistics:
Organizations with diverse workforces generate 19% more revenue
Inclusive organizations are 1.7 times more likely to be innovative leaders in the market
67% of job seekers look for organizations that support diversity and inclusion in the workplace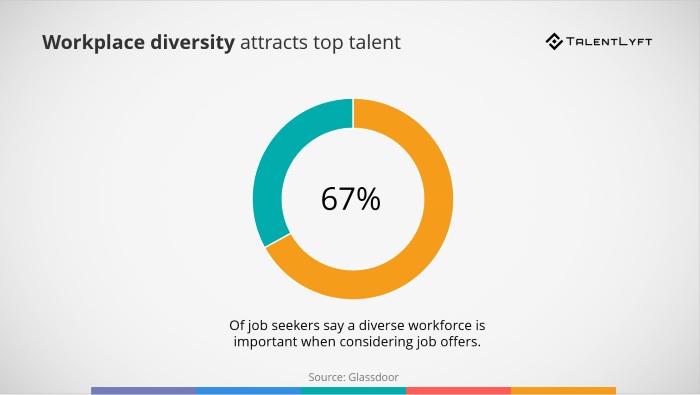 That was all about the benefits of Diversity, Equity, and Inclusion training. Before we proceed, let's look at a diversity case study to know the differences such programs make to an organization.
Case Studies
About: On Time Staffing (OTS) is a private staffing company that provides end-to-end staffing services such as recruiting, screening, monitoring, and reporting at all levels.
Problem: Since the company provides permanent and temporary staff to 500+ fortune companies, recruited staff must possess all the job skills and experiences to work in a diverse and inclusive work environment.
Therefore, recruiters and hiring managers should be rigorously trained to identify, attract, interview, and screen candidates so that no one is prematurely eliminated due to cultural or ethnic differences.
Solution: The HR department partnered with a diversity training consultant to organize a special training program for hiring managers and recruiters, which will help them apply diversity recruiting skills to actual job responsibilities so that they can hire a diverse pool of candidates.
Outcome: The training gave an in-depth understanding of diversity and helped participants learn the skills to interview across cultures and hire the best talent from the broadest pool.
What companies are still getting wrong about DEI training programs is that they are not creating a solid training program that addresses the key diversity problems. Oris Stuart, the EVP, Chief Diversity & Inclusion Officer of the National Basketball Association (NBA), has also pointed out the same through his tweet:
#DEI training is a big aspect of making a transition to becoming a truly inclusive and diverse workforce. I think most companies miss out on the mindset aspect of this evolution and try to focus first too much on actionable items. #Diversity #Inclusion https://t.co/IQXhA6r5nU

— Oris Stuart III (@OrisStuart) April 5, 2021
Let's now take a look at the various ways by which you can create the best DEI training program.
7 Steps to Create an Impactful DEI Training Program
Spending dollars on DEI programs but still not getting the results you expect?
Probably, you're using traditional training methods. Or, maybe you're not taking the right steps and using the right strategies to create your program.
There might be various reasons why your corporate diversity training fails, such as:
Failure to represent all diverse groups
Failure to choose the right training delivery method
Lack of engaging training materials
Failure to track learning progress
Failure to measure the training effectiveness
Therefore, you need to use proven tools and best practices to create, deliver, manage, track, and evaluate your DEI programs.
——————————————————————————————————————–
PRO TIP: To make your training successful, the L&D teams must keep learners at the center and create different engaging channels to deliver performance-focused learning while continuously measuring its effectiveness.
——————————————————————————————————————–
We know that an unsuccessful training program costs you time, energy, and money.
But don't worry! We are here to help.
We'll take you through the 7 easy steps to help you create the best DEI training program.
Step 1: Set Realistic Goals
Setting your goals and starting with the end in mind is important before creating a training program. Knowing what you're trying to achieve helps you accomplish your DEI goals.
Do you want your team members to foster a culture of inclusion? Or are you trying to provide them with the necessary resources to thrive in a diverse work culture? Are you trying to create a safer workplace?
No matter what your objectives are, setting the right goals is important. Make sure you communicate them to all the participants so they know what to expect from the training program.
——————————————————————————————————————————
TIP FOR SUCCESS: While setting your DEI goals, include everyone in the process. When you seek ideas from cross-functional teams or groups, they feel included, ensuring everyone is heard and given equal opportunity to share their opinions.
——————————————————————————————————————–
Step 2: Choose the Right Training Software
Your next step is to choose the right training software. Many Learning Management Systems (LMS) are available in the market, each with its own set of features and USPs. Ideally, your LMS should be easy to use and let you train your employees on various diversity topics.
It should have a virtual classroom, courses and training templates, quiz and survey tools, collaboration facilities, and robust reporting features.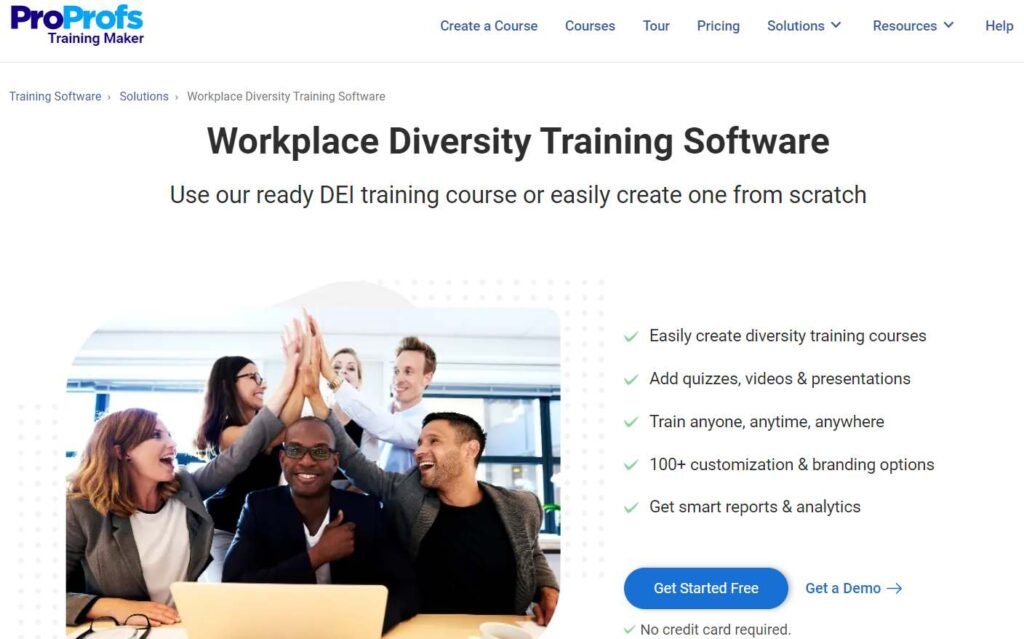 ——————————————————————————————————————————-
Pro Tip: Watch this video to choose the best LMS for DEI training
——————————————————————————————————————–
Watch: How to Choose the Best LMS Software for Employee Training
Step 3: Pick the Right Courses
Next, you need to prepare your course content. Keep the learning goals handy. This will help you include everything required to meet these goals. Diversity training should include courses on handling microaggression, sexual harassment, communication skills, code of conduct, leadership skills, ways to build ethical work culture, compliance training, and more.
Some LMS software like ProProfs supports course creation from scratch using existing documents, PDFs, PPTs, videos, images, and recorded webinars.
——————————————————————————————————————————-
Pro Tip: For an impactful learning experience, you must include multimedia into your courses, such as graphics, charts, diagrams, podcasts, and more.
Always decide on the structure and logical sequence of the course to provide a holistic understanding of your content and to prevent missing out on any important DEI concept.
———————————————————————————————————————
Watch: What Is Diversity, Equity & Inclusion? | Training Course Introduction
Step 4: Enable Collaboration in Your Courses
Diversity, Equity, and Inclusion training becomes engaging when you enable your learners to collaborate and facilitate knowledge exchange around the topic. Let your learners form meaningful connections with their peers and clear any doubts with their instructors in realtime.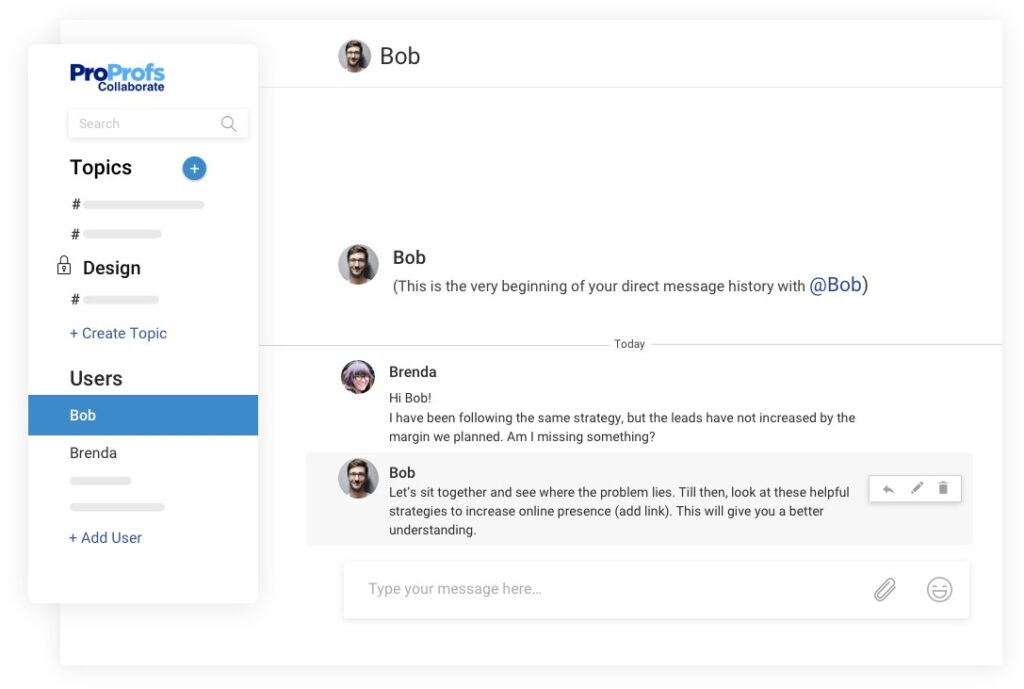 With the best collaboration tools, you can create unlimited public or private discussion topics, enable Q&A in your courses, organize chat discussions by threads and topics, and collaborate anytime, anywhere.
Watch: How to Enable Collaboration & Discussions in Your Course
Step 5: Add Assessments to Measure Knowledge
The success of a DEI program depends a lot on how well learners have grasped the concepts.
So, how can you measure progress?
The best way is to integrate assessments into your training programs to keep learners engaged and give them a chance to know how well they've learned the information.
You can use these before training to understand the knowledge gaps during as well as after training to understand how much everyone has learned from the training material.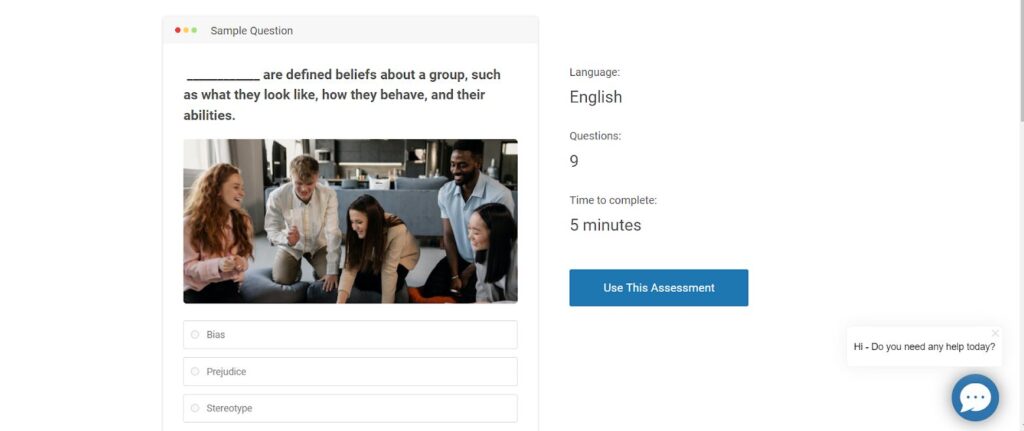 ——————————————————————————————————————————-
Pro Tip: Use a Quiz Maker that supports different question formats, prevents cheating and unauthorized access, enables recording video responses, and provides an assessment library. Plus, you can also use it for creating pre-hire assessments to reduce hiring bias.
——————————————————————————————————————————-
Through quizzes, you get a bird's eye view of who has mastered the course and who still needs help. You can also view detailed reports to understand who benefited most from your training.
Watch: How to Create an Online Quiz in Under 5 Mins
Step 6: Measure and Evaluate Your Training Program
Your training may not deliver the best results unless you track performance and measure its effectiveness.
At the beginning of the discussion, we already told you that failure to measure the training effectiveness could be a potential reason your DEI training program misfires.
So, how can you measure training effectiveness or the success of your DEI program? It's easy.
With an LMS, you can easily view training results as consolidated reports. These reports provide data on:
individual and group progress
completed and pending courses
course engagement levels
learner engagement levels
milestones
knowledge gaps

Based on the reports, you can make necessary improvements to your courses for a better learning experience.
Based on this, the long-term goals to be achieved to make a DEI program successful can include the following after checking against industry percentage:
Percentage of people of color in leadership roles
Percentage of women in leadership roles
Attrition rate in such roles
Doing all of this is easier when you can check training compliance to begin with as discussed above to track progress.
Step 7: Integrate Surveys to Collect Feedback
Feedback is an integral part of any training program. Embed surveys into your training content, as this helps you understand the impact of the training. One key benefit of feedback is that it enables you to constantly improve your training program.
Watch: Assessing Employee Satisfaction with Surveys
Learners might face issues with various iterations of your content. Real-time feedback allows you to target specific problems in your content and fix them before they become significant problems over time.
If you're not asking your learners for their opinion, they may never give you any feedback in the first place. Without a proper feedback system, your learners may feel that their input is not required, making your training ineffective.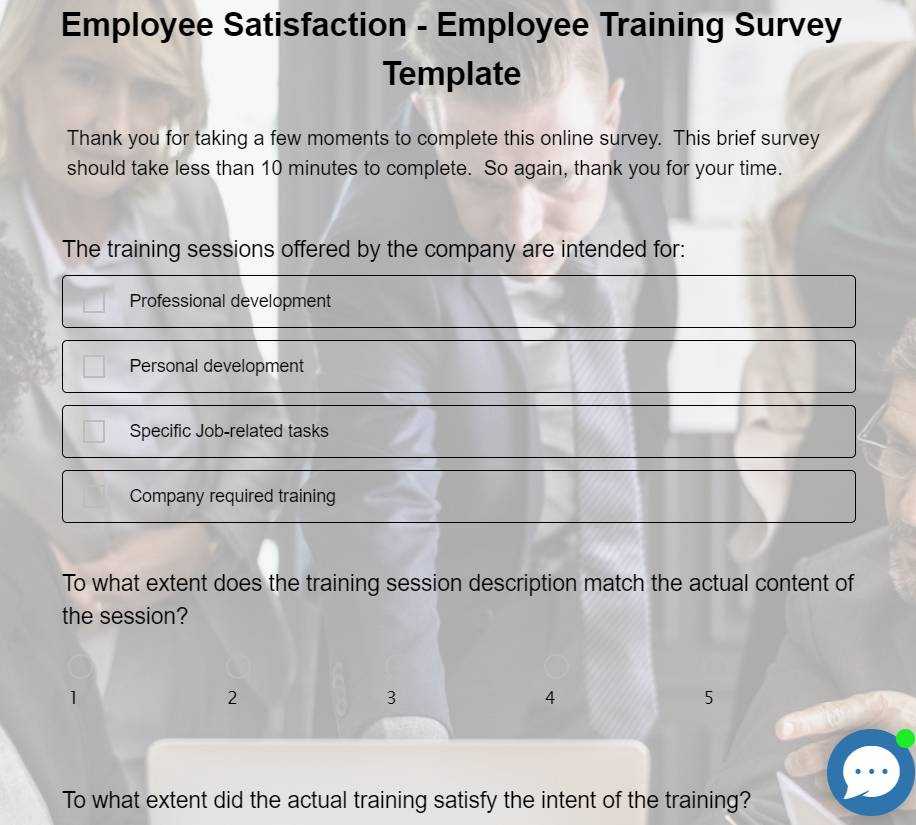 So reflect on the feedback provided by your employees and work on the necessary improvement areas to deliver the best learning experience.
Watch: How to Create a Survey Using ProProfs Survey Maker
DEI Training Topics You Must Include in Your Training Program
You need to add the right DEI training topics to make your training effective. Therefore, your program should include both awareness and skills-based training topics.
Awareness is essential because it makes employees aware of cultural differences. Through skills-based training, your team learns about the various methods to deal with diversity issues and can improve their interpersonal skills.
Now, let's explore the topics you should include in your corporate diversity training.
Awareness-Based Training
Also known as basic training, awareness training provides learners with an understanding of how employees perceive others based on their caste, race, color, religion, and sexual orientation.
The idea is to make them realize that everyone has preconceived beliefs and notions, but that shouldn't give way to discrimination and biases.
Basic diversity training will make your employees understand the meaning and importance of diversity and the ways to respect each other. Ideally, it must include the following –
Common Training
Remember, we told you about basic training?
This is what common training means. In this type, you will provide basic training on the terms, objectives, and principles of diversity and inclusion. It should train employees on the code of conduct because it increases awareness of a wide range of ethical issues in the workplace.
Watch: Understanding the Code of Conduct | Training Course Introduction
Cultural Sensitivity Training
This training type helps employees understand different cultural backgrounds other than their own to show more empathy toward their fellow workers.
Pro Tip: Facilitate collaboration and discussions during the training so that everyone can discuss their issues without hesitations and fear.
Watch: How to Improve Team Collaboration With Knowledge Base Software
Skills-Based Training
Skills-based training, as the name suggests, helps employees develop abilities to manage diversity in the workplace. They learn the methods to reduce bias, enhance communication, and stay attuned to cross-cultural differences. The topics you should include under skills-based training are:
Unconscious bias is the assumptions, beliefs, and thoughts in our subconscious minds about certain groups of people. These thoughts affect the way individuals feel and think about others.
——————————————————————————————————————————-
For instance, favoring one gender over the other during the recruitment process is an example of gender bias. If the hiring panel favors male candidates over female candidates despite having the same experience and qualifications, it will be considered an unconscious bias.
——————————————————————————————————————————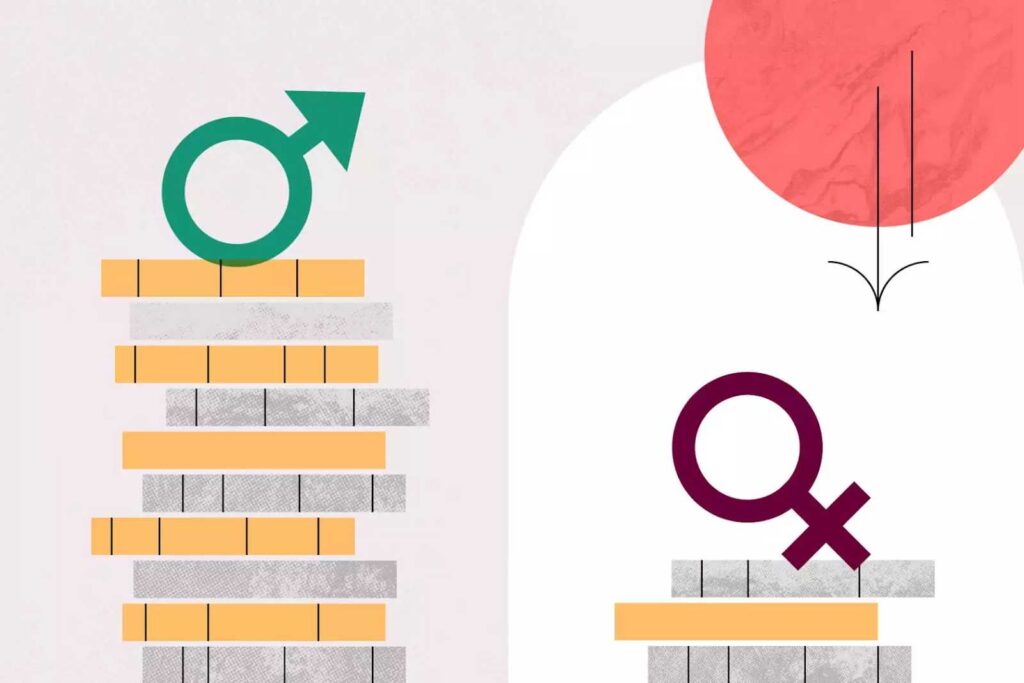 So, teach your employees about the prejudices they may be unaware of. Include content and show hypothetical scenarios to explain how unintentional biases can affect their behavior.
Inclusion Training
Inclusion training helps employees understand how to work together as a team, regardless of gender, race, caste, religion, or disability. It educates employees on how to treat everyone fairly.
When everyone feels included within an organization, it promotes engagement and overall productivity. It makes them happier; sometimes, they go beyond their responsibilities to achieve company goals.
——————————————————————————————————————————-
Pro Tip: When you create content on this topic, make sure you focus on specific behaviors, maintain uniformity in training, and avoid using jargon in your content so that everyone understands the meaning of the terms you use.
Make sure you include sufficient content on neurodiversity to educate about how it feels to be on the spectrum and how to work together with neurodivergent team members.
——————————————————————————————————————–
Handling Microaggressions
Microaggression training has become extremely crucial to prevent workplace harassment. It can be verbal or non-verbal statements or behaviors that communicate negative, hostile, or derogatory messages about someone's gender, race, religion, ethnicity, age, and other characteristics. It may appear harmless but can insult the targeted individual/group.
That's why preventing such harmful behaviors and statements is important to eradicate negativity and create a more inclusive workplace culture.
You can train your workforce on what constitutes microaggressions and share some useful tips on practicing harmlessness in speech with a course like the one mentioned below:
Watch: How to Handle Microaggressions in the Workplace | Course Introduction
Intercultural competence is a skill every employee needs to learn, but it's more important for global teams. This training aims to educate employees about respecting cultural values and adapting to different behaviors to prevent miscommunication and conflict.
Pro Tip: Train your employees on conflict resolution in the workplace because unresolved conflicts can impact relationships, overall performance, and organizational culture.
In short, effective communication in cross-cultural situations makes employees more productive, removes room for confusion, and establishes a strong connection between team members, which further helps build trust.
——————————————————————————————————————————
According to the Society for Human Resource Management (SHRM), employees are 23% more likely to come up with new ideas and solutions when there's trust in the workplace.
—————————————————————————————————————————–
Watch: What Is Workplace Conflict Resolution Training? | Course Introduction
Important Note: Diversity training will not be effective if it lacks accountability. You have to set DEI goals and hold teams accountable for any kind of misconduct. This will show that you take DEI seriously, motivating others to follow the right behavior in the workplace.
Therefore, set SMART goals for your DEI training and make a clear plan to measure its effectiveness.
So, have you set your goals yet?
If not, check out this video on how to set the right goals.
Watch: How to Set SMART Goals | Training Course Introduction
Why Use an LMS for Corporate Diversity Training?
Now comes the main part!
The success of your DEI program will depend a lot on how you deliver them. We recommend using a Learning Management System (LMS) for this.
Why are we saying this?
That's because most businesses have workers operating from different locations.
An LMS makes it easy to maintain consistency in training, and learners can access training materials anytime, anywhere. That's why you need to consider all your employees when deciding on the delivery method — which means both in-office and remote employees.
Fact: Taking everyone's needs into account in your training programs is the first step to creating a culture of inclusion.
An LMS would be the best option because it has all the features you need to create, manage, deliver, and track online training. Plus, it enables self-paced learning, which enables employees to learn on the go.
Now, let's explore the top benefits of a superior LMS.
Quick course creation using a Course library
Train anywhere, anytime using a Virtual classroom
Assess knowledge retention through Quizzes
Collect actionable feedback using Surveys
Rebrand your courses and certificates through white labeling
Engage in meaningful discussions using Collaboration tools
Award certificates to ensure compliance using Certification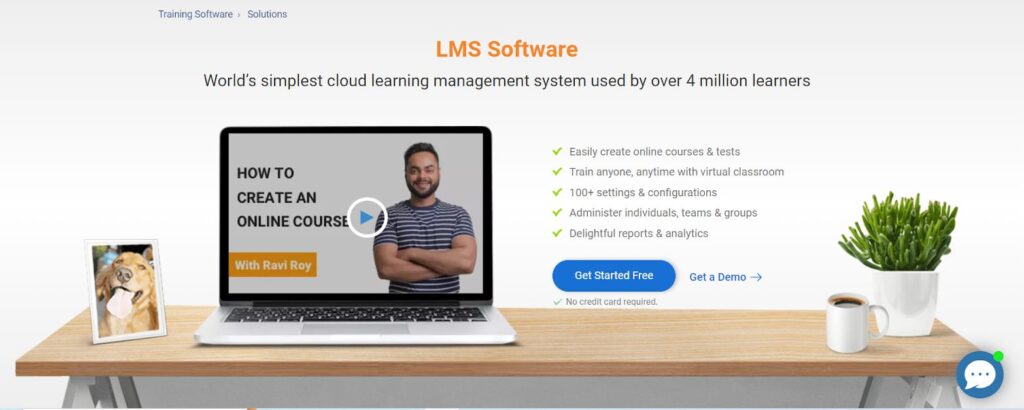 Want to know more about using an LMS? Click What is an LMS?
Watch: What is a Cloud-Based Learning Management System?
Frequently Asked Questions (FAQs)
What is the goal of DEI training?
The main goal of DEI training is to create a harmonious workplace and foster a culture of diversity and inclusion. Through training, employees become aware of religious, cultural, social, and racial differences, and it helps them become more culturally competent and empathetic toward their fellow employees.
Should all workplaces hold DEI training?
Yes. Ideally, all workplaces should hold DEI training because most companies have a diverse workforce. Every employee should be trained on diversity and inclusion to help them avoid the pitfalls hindering workplace harmony and employee productivity.
How often should I conduct DEI training?
There is no right answer to how often you should conduct such a program. However, as per experts, you should deploy DEI training programs at least once or twice a year. The frequency would also depend on the type of workplace you have. For example, trainings should be frequent at workplaces where the work environment is high-risk and can turn hostile due to racial stereotyping.
Ready to Create an Impactful DEI Training Program?
To sum up, a DEI training program is a continuous process. Everyone, including the managers, leaders, and employees, is responsible for collectively building an inclusive work culture.
A successful DEI training can bring a positive change if it's tied to organizational goals, communicated well, delivered through online training software and purpose-built courses, and made measurable.
You can easily create a training program if you follow everything discussed here. However, it is important to choose the right software first. With the right set of features, creating training programs becomes a breeze.
Do you want a free Training Software?
We have the #1 Online Training Software for employee training & assessment