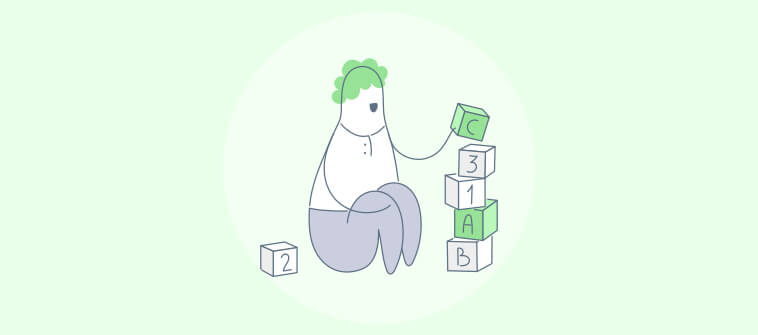 Online learning is helpful to every business sector, but it is particularly remarkable for the corporate world. This is because most companies today employ online learning solutions for employee training software.
According to a survey conducted by Bersin & Associates, 60% of 2,000 managers they interviewed prefer to use online training because they find it beneficial not just for the learners themselves but also for the business.
Having a reliable corporate training program is vital to ensuring that employees' skills don't become stagnant. For it to be successful, you must provide personalized courses that can meet the unique needs of your learners as well as the company.
A Corporate Trainer or a Teacher? Learn to Create Online Tests

How is online corporate training conducted?
Employees receive formal corporate training online via digital technology. They can get eLearning content by accessing an online portal through intranet or internet access, using mobile devices, tablets, and laptops.
Online learning makes it possible for users to learn outside a traditional classroom with little to no restrictions.
Most people assume that online learning is dull or it restricts direct interaction. Still, it is engaging and receptive. It makes you feel like you are in a physical classroom because it provides real-time experience through live lectures and webinars.
Anyone can interact with instructors, co-employees, and trainers through video calls or chats. It enables you to share materials in all forms, including PDFs, word documents, slideshows, and videos.
Watch: How to Choose the Best Corporate Training Platform

Benefits of online corporate training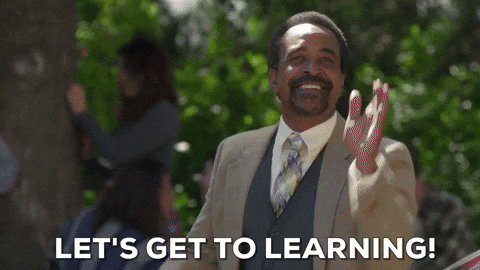 Online corporate training brings several benefits to the table. For example, the number of participants or unique training requirements does not matter in this type of training. It is because most corporate training software tools are scalable and easily customizable.
Corporate training involves reaching out to employees, customers, and partners. Employees benefit from corporate training because it serves as a way to improve their job-related expertise. At the same time, they get other learning opportunities, for example, for developing leadership skills. Given such benefits, the demand for online training is rapidly increasing.
Aside from enhancing the skills of employees, corporate training aims to provide career guidance with training programs such as workplace communications and creative thinking. It also builds a strong corporate culture, improves employee engagement, and boosts employees' morale.
Here are seven benefits of online corporate training that you should know.
1. Flexibility and convenience
It provides you with the flexibility to learn according to your schedules, pace, and convenience. You do not have to go along with others to learn like in traditional classroom learning.
You can use a desktop, tablet, laptop, or smartphone with internet access.
Once you have your device and you're connected to the internet, you can get coursework anywhere and anytime. You can learn at home, while traveling, while waiting for someone, or during office breaks.
Watch: How Florida Auto Dealer School Found an Excellent Alternative to In-Person Training
2. Cost-efficiency
Having online learning solutions for your company can serve as an upfront investment. You can save on the venue, travel expenses, and printed training materials.
The costs for trainers are also one-time. This is because you can upgrade your online learning resources and reuse them.
Another benefit is that by formulating a unified training curriculum, you can meet everyone's needs.
Besides cost-efficiency, online training is environment-friendly. Since the process takes place in a digital format, there is less consumption of paper.
---
Read More:- 10 Skills and Training Tools Every Corporate Trainer Must Have
---
3. Suitable for different learning styles
Every person has a distinct learning style. Some may retain more information through immersive learning methods such as videos, while others may prefer written notes.
One major benefit of online corporate training is that you can offer a wide selection of content types to your learners. These include case studies, infographics, PDFs, and videos.
Based on the level of understanding and preference of the users, you can even employ games and quizzes for evaluation.
4. Self-paced and self-driven
Traditional classroom training takes a blanket approach to learning. An instructor imparts the same knowledge to all learners at the same time. The latter is expected to have the same experience and pick up the same knowledge or skills.
This type of learning is not viable anymore.
Online corporate training programs acknowledge the fact that some employees learn faster or slower compared to others. Due to this, they offer the flexibility to learners to self-pace their learning at their convenient speed. This, in turn, helps meet the learning requirements of every participant and increases the chances of training success.
5. Virtual record monitoring
Corporate training needs several hours of arduous administrative work. Companies need someone to track and make sure that employees carry out the administrative work properly. They also need people to check the progress of those undergoing the training.
Online corporate training can abolish such requirements. Employees can register in a learning management system (LMS). There is no extra workforce required to check and manage records. There are also no bursting ring binders, meaning no paperwork. Everything is automated. You can track the progress of your trainees online and access reports just by logging into the LMS.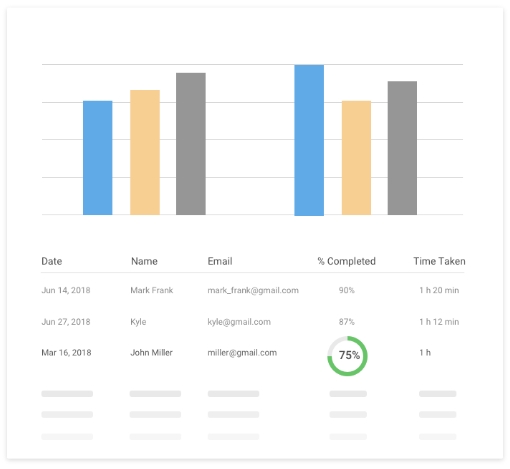 ---
Read More:- Best Learning Management Systems (LMS)
---
6. Gamification and interactivity
Sometimes, essential videos and notes are repetitive in learning. They may not be motivating enough to promote the active involvement of employees. This is where gamification comes in. Gamification is an entertaining and convincing strategy for delivering educational materials to trainees.
Gamification also features reward systems and game elements for better communication with learners. Furthermore, it gives interactivity-rich practice sessions. These prepare trainees for the actual implementation of what they learned and pave their way towards success.
---
Read More:- Top Quiz Maker Hacks for Effective Employee Training
---
7. Expert support and guidance
Many people think that mediated instruction prevents you from engaging with your instructors. It also prevents you from interacting with subject matter experts. However, the truth is customized training provides you immediate access to experts in the field.
Trainees have access to webinars and live videos. Question and answer chat forums and sessions can also provide personalized guidance.
Take Advantage of Online Corporate Training
Online learning might not be for everyone, but as a decision-maker or a corporate trainer, its benefits can certainly make you consider using it as a part of your corporate training program. It is always recommended to seek the help of a professional service provider who can help you establish a dependable online learning solution according to your needs and preferences.
Do you want a free Training Software?
We have the #1 Online Training Software for employee training & assessment