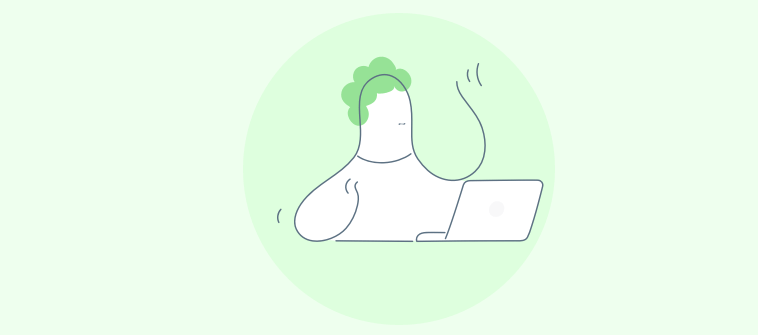 With acts of violence increasing in society each day, workplaces cannot remain immune to them. Today it is common to witness incidents of verbal abuse, intimidations, and physical assaults in the workplace.
Confirming this are some shocking statistics from the National Safety Council:
Assault is the fourth leading cause of death in the U.S. workplace.

In 2018 alone, assaults resulted in 20,790 injuries and 453 fatalities in the country.
Similarly, a study based on the European Working Conditions Surveys, and National Surveys on Working Conditions in Spain, concluded that among healthcare professionals, the nurses are most exposed to occupational violence.
Violence can have adverse physical and psychological effects on employees, including loss of productivity and high turnover. No company would want to go through all this.
Is prevention of such issues possible? Yes.
Do companies understand what preventive measures entail?
Well, some do and some don't.
To prevent workplace violence, you first need to understand what it is and the effective strategies to protect your employees from it. Only then can you avoid injuries to your employees, insurance payouts, absenteeism, and maintain a good business reputation while creating a healthier workplace.
This blog post discusses this and more. Let's dive in.
Watch: What Is Workplace Violence Training for Employees?

Workplace violence training is an educational program to train both employers and employees on how to prevent or deal with acts of violence in the workplace.
The Occupational Safety and Health Administration (OSHA) defines workplace violence as "any act or threat of physical violence, harassment, intimidation, or other threatening disruptive behavior that occurs at the worksite."
It includes both verbal and physical acts that cause injury of any kind to a person.
Such training programs are intended to inform a workforce about the negative effects of workplace violence and ways to eliminate it. Companies use online, onsite, or both training methods simultaneously to deliver workplace violence prevention training.
What Are the Types of Workplace Violence?
Workforce violence is divided into five major types. They are:
1.Criminal Intent
In this type of violence, the perpetrator has no connection with the workplace targeted and the primary motive is theft. Generally, criminal activities such as trespassing, shoplifting, and robbery come under it. Employees who work alone or late hours are, particularly, at risk.
2.Worker-on-Worker
Generally perpetrated by an employee, either former or current, on another employee, this workplace violence often arises from work-related disagreements and interpersonal conflicts. Employees at all levels, including managers, are vulnerable to it. Sexual harassment is a common example of worker-on-worker violence at the workplace.
3.Customer/Client
This type of workplace violence involves a customer or client, and it occurs in the course of normal duties. Employees in customer-facing roles, such as customer care executives, sales, and the billing departments fall into the high-risk group.
4.Domestic Violence
Domestic violence in the workplace takes place with a person who is and was not an employee of an organization. For example, an estranged husband/boyfriend abusing his spouse/girlfriend in the workplace during work hours. In this type of violence, more women are victims than men.
5.Ideology-Based Violence
Workplace violence driven by ideology is when someone attacks an organization, its employees, or property strictly for ideological reasons, either political or religious. Violence perpetrated by extremist groups is an example.
Workplace Violence Risk Factors
Before we get to the question of how to prevent violence in the workplace, let's check out the risk factors.
Anyone can become a victim of workplace violence. Having said that, people in certain occupations and of specific gender are at higher risks than others.
Among employees, those who work as healthcare professionals, delivery agents, customer service agents, law enforcement officers, public service workers, and alone or in small groups carry higher risks. This is mainly because these are the jobs wherein they often come into contact with people in general.
Likewise, compared to men, women are more vulnerable to workplace violence. For decades, gender inequality and stereotypes have put women in a riskier position than their male counterparts in their professional lives.
Knowing all of this is important but you also need to understand the significance of not having a proper program in place to prevent violence. The next section makes it crystal clear for you.
Why is Workplace Violence a Big Concern?
"Workplace violence is a recognized hazard that can cause serious physical harm or death to employees, and it's an employer's duty to provide employees with a work environment that is free from known and recognized hazards."
Martha Yoder, Director of MIOSHA (The Michigan Occupational Safety and Health Administration).
Violence in the workplace entails a lot of liabilities. Besides causing injuries or death to employees, it may incur damage to workplace property. Add to that the medical expenses, workers' compensation, and bad reputation owing to a failure to maintain workplace safety.
What is equally worrying is, according to OSHA, 25 percent of workplace violence goes unreported.
The only way to deal with this problem is employee training. By spreading awareness organization-wide, you can prevent workplace violence before it rears its ugly head.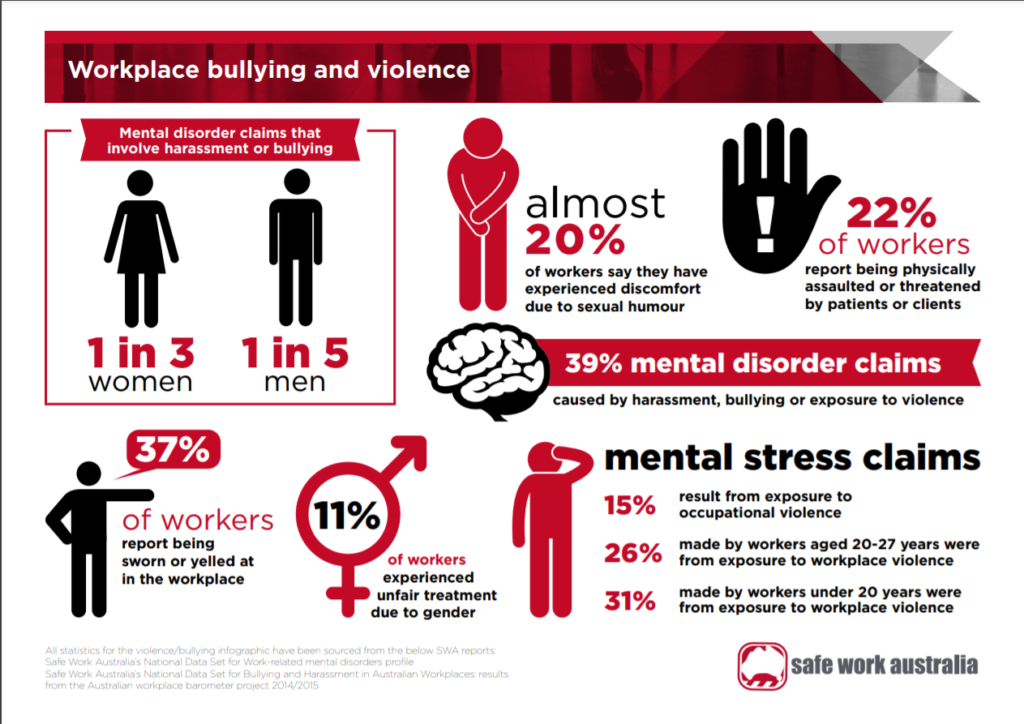 (Source: safeworkaustralia.gov.au)
Workplace Violence Prevention Strategies
Wondering how to handle workplace violence? There are several measures you can take to deal with workplace violence. Let's see some of the top ones.
⇨ Employee Vetting
A thorough background check of employees at the time of hiring is a good start of workplace violence prevention. You can authenticate their educational qualifications, comb through their social media activities, and examine their past employment. All this will reveal whether a new hire has a violent or criminal past. Apart from this, using personality assessment tests to screen out candidates with a high propensity for violence at the time of hiring can also help tackle the problem proactively.
⇨ Company Policies
Having a workplace violence prevention policy in place is one of the essential ways to build a violence-free culture. Violence often starts with bullying, intimidation, and harassment. Such policies should spell out the following in clear and categorical terms:
What constitutes workplace violence

Why it is hazardous

Procedure for lodging complaints

Penalties for perpetrating or supporting violence
⇨ Open Lines of Communication
When you keep the lines of communication open, employees will feel more confident about approaching the HR department or management whenever they encounter a problem. This will encourage them to report impending workplace violence right away instead of looking the other way. You should build trust by being supportive of your employees through open communication.
⇨ Awareness Training
There is no substitute for a formal workplace violence prevention training program. You can deploy interactive online training sessions that employees can take anytime and anywhere. The aim of such programs should be to raise awareness about the issue and teach employees to be tolerant of individual differences.
⇨ Security Measures
Implementing strict security measures in and around a workplace are yet another step you can take to contain violence in the workplace. For example, security checks and identity verifications of visitors can help you prevent violence involving outsiders. Providing security to employees working in isolated spaces as well as putting up surveillance cameras to monitor people going in and out of your organization can also help.
⇨ Warning Signs
Sometimes employees may have pent-up feelings induced by stress and burnout. This can be due to professional or personal issues. If left unaddressed, such emotions can give birth to frustration and anger, which takes little time to escalate to violence. Recognize early warning signs of employees' grievances and resolve them as soon as possible.
---
Read More:- 20 Best Online Training Software
---
Watch: What Is Sexual Harassment Training?

How to Create an Effective Workplace Violence Prevention Training Program
It's not enough to have a workplace violence prevention plan on paper. You need to implement it through practical training. Keep the following elements in mind while planning and executing a training program.
Start by asking some pertinent questions. Is there any history of violence in your company? If yes, what was the nature of the violence? How was it handled? What measures did you take to prevent it from recurring?
Even if you have no past incidents of violence, your employees need to be aware of them to prevent any outbreak in the future.
These high-profile incidents of workplace violence can be educative during your training sessions.
Generally, workplace violence is the handiwork of three factors:
A workplace environment favorable for violence to ignite

An event that sets off the violent incident

The person or persons responsible for it
You should identify these factors and address them immediately before they become a deadly cocktail.
Implement a Non-Violent Workplace Policy
It always helps to put in place a company-wide policy on non-violence. Begin by assessing the risk factors. The vulnerability may depend on the nature of the work you do and the worksite where you work. Make sure your employees follow the policy in letter and spirit. Set up a system for reward and disciplinary action to ensure compliance.
A workplace violence course is an essential element in training. You'll find several courses online, both free and subscription-based. All of these courses are created and designed by experts to help deal with the growing menace of violence in the workplace. Make your choice based on what you want from a course and how comprehensive the syllabus is.
Watch: Handling Workplace Violence Course
Choose a Learning Management System
You'd certainly need a tool to administer the workplace violence course. The best one for the purpose is a learning management system. Using it, you can create, share, and track all kinds of online courses, tests, and lessons with your learners. Make sure you buy one that is easy to use, customizable, and flexible.
Use interactive and practical methods to train your employees online. You can include engaging videos, case studies, role-plays, and group discussions in your training program. When you consider ease of access and flexibility, online training is the best choice. This method is also scalable with no limit on class size. You can supplement online training with onsite, face-to-face training too.
Now that you understand the requirements of such training programs, let's have a look at one.
Best Course for Workplace Violence Prevention Training
Workplace Violence Prevention Training Course by ProProfs is a concise course presented in a learner-centric and engaging way. It is one of the best OSHA workplace violence training courses. Each course chapter includes a quiz and a survey to assist you in knowledge check and feedback.
The course covers all the essential topics, including types of workplace violence, warning signs, laws related to workplace violence, safety analysis, emergency plan, and more.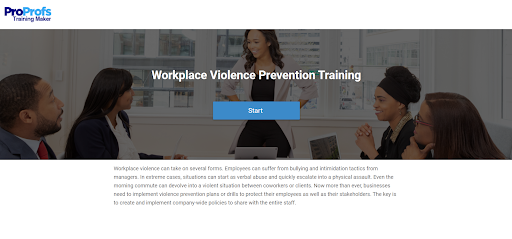 The course is priced at Forever free plan (up to 10 learners). Paid plan starts at $1.97/learner/month (billed annually) for large teams. No hidden charges. 15-day money-back guarantee.

ProProfs makes it super-easy to deploy a workplace violence training program.
👉 You can pick a ready-to-use course from its library of 100+ premium online courses or start everything from scratch.
👉 You can easily customize the courses according to your audience's specific requirements. You can also add your logo, themes, and messaging as a part of the branding exercises.
👉 A built-in virtual classroom enables instructors to centrally manage training from a single location. You can use the classroom to add learners, create groups & sub-groups, assign courses, view and share reports, and so on. It also offers numerous settings and configurations.
👉 To ensure a higher course completion rate, you can set reminders, assign microlearning-based learning paths, make the training mobile-friendly, and provide support in the form of a self-service knowledge base.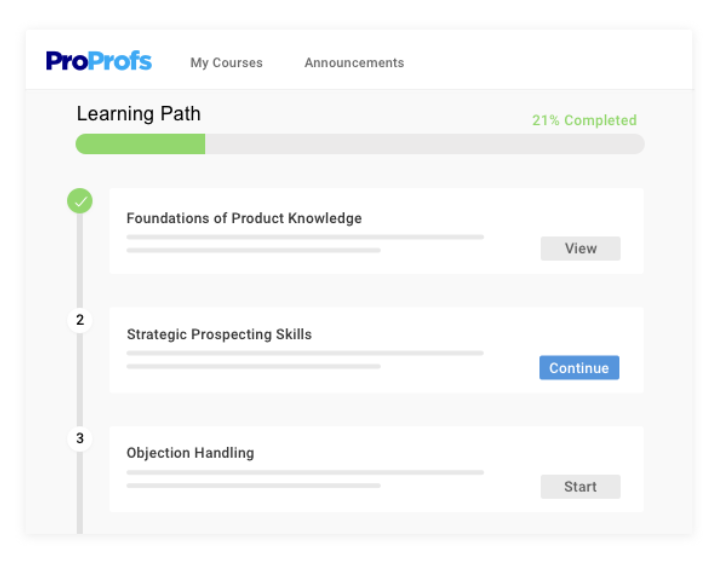 If you want to explore more related courses, we recommend the following from the ProProfs library.
1.Workplace Anti-Bullying & Harassment Training
Eliminate all traces of bullying and harassment from your workplace with this course. Build a healthy environment by preventing and handling inappropriate conduct effectively.
2.Workplace Active Shooter Training
Increase your preparedness and response to workplace incidents involving active shooters. Make an emergency plan for the worst-case scenario.
3.Sexual Harassment Prevention in Healthcare
Never let your employees or patients become the next victim of sexual harassment. Learn how to prevent sexual harassment in the healthcare industry. Train your staff with real-life examples.
4.Workplace Conflict Resolution Training
Nip workplace conflicts in the bud by identifying and resolving them. Turn disagreements into positive work relationships through mediations, talks, and compromises.
Need Help With Workplace Violence Training?
Violence in the workplace is a serious issue everywhere. It warrants immediate preventive and corrective action. Otherwise, it can take a dangerous turn.
These best practices for handling workplace violence will help you build a peaceful work environment where everybody feels safe.
ProProfs can help you create, configure, share, and analyze workplace violence training easily. In addition to the expert-designed course, you get a cloud LMS to enroll, train, and certify employees seamlessly.
Along with our workplace violence training course, you'll find several other compliance training courses. These courses are designed to help you fulfill your business obligation of conducting regular mandatory training programs. Find all the essential courses in one place and take the right step today.
Do you want a free Training Software?
We have the #1 Online Training Software for employee training & assessment