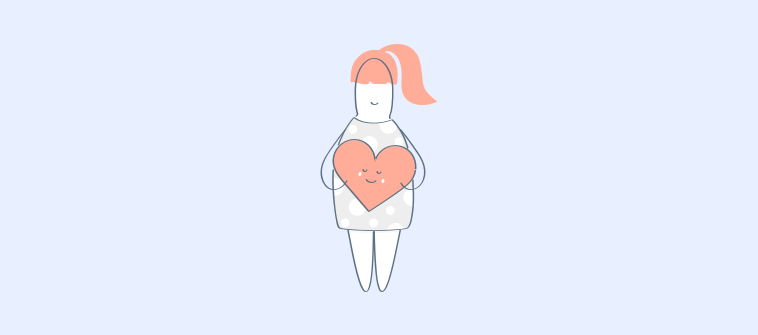 If you think compliance is expensive, try non-compliance – Former U.S. Deputy Attorney General, Paul McNulty
A recent study indicates that healthcare providers in the U.S. still have a long way to go when it comes to compliance.
One-third of the respondents said that their organizations have only one person in the compliance office.
50% of them still manage compliance documents manually.
Non-compliance comes at a pretty heavy cost. Take the case of Anthem Inc. that had to pay the federal government a whopping $16 million to settle the largest health data breach in U.S. history.
Before we talk about the benefits of a well-structured healthcare learning management system (LMS), let's take a look at the importance of healthcare compliance training.
What is Healthcare Compliance?
Healthcare compliance refers to the need for compliance with laws and regulations mandated by legislation for the healthcare industry as it relates to day-to-day job responsibilities of employees.
A typical healthcare compliance training usually covers topics pertaining to workplace safety and the privacy of patient information.
It is not just meant for doctors, surgeons, nurses, and other qualified members of staff. Rather, this training must be imparted to the unskilled workers too – the clinical assistants, porters, ward clerks, and other medical attendants.
Such Compliance Ensures:
Safer Workplaces
Lesser legal liabilities
Employee productivity
Business reputation
Read More: 10 Best Compliance Training Courses

                   
Why is Compliance Important in Healthcare?
The importance of medical compliance training can be understood from the following two facts: ⇒ The rise of the EHR or Electronic Health Record has put stress on observing stringent security and compliance measures within the industry ⇒ Further, HIPAA or Health Insurance Portability and Accountability Act has defined standards to ensure the privacy protection of patients' medical records and other healthcare information
✓ The Reality Today
Despite efforts, many compliance programs are not fully developed or effective in scores of hospitals across the United States. Unauthorized disclosure of confidential data to third parties is likely to grab mass criticism, especially if the data we are talking about relates to patients. Healthcare Industry has often borne the brunt of data breaches by healthcare personnel. Breach of such confidential data can prove detrimental to the interest of patients and hospital reputation. The penalties for non-compliance can be quite enormous for healthcare professionals. Hospitals and medical practitioners can end up losing their license as well. An example of this was the case of a doctor in which the State of New Jersey sought to revoke his license for failure to omit vital patient medical data while submitting patient bills to a collections firm.
---
Read More:- How to Develop Your First Employee Training Program
---
In such a situation, only the proper training and development program can avert such undesirable incidents in the workplace.
✓ Web-Based Compliance Training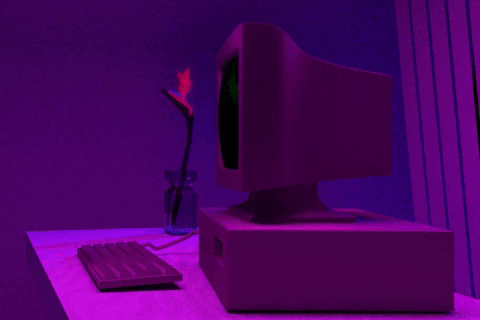 Every industry has its own set of rules and regulations that each member of that industry must comply with. Healthcare industry is no exception. Hospitals and other medical facilities need to come up with a common platform through which such information, knowledge, and training can be imparted uniformly. What can best fit this requirement other than web-based learning? In a hospital, employees are often subjected to a vast array of challenges. They may be working in a high-stress environment, handling dangerous equipment and getting exposed to many hazardous elements. Further, understanding the importance of compliance training in healthcare and imparting the same to the employees can prevent workplace accidents. And following the safety measures can ensure a safe work culture. But employee training and development programs are expensive, especially for hospitals that have branches spread out across the country and, at times, beyond the national borders. Getting the recruits at a common location is not easy and definitely not economical. In such a scenario, a robust online healthcare LMS proves indispensable.
Read More: 20 Best Online Training Software
✓ Simplifying Online Healthcare Compliance Training
Ever since eLearning has proved its worth in the field of education, managing healthcare compliance across the entire industry has become a breezy affair.
Also, onboarding and familiarizing the industry staff with the compliance rules and regulations using a healthcare learning management system has proved to be a wise and economical decision.
---
Read More:- Best Learning Management Systems (LMS)
---
The importance of medical compliance training must be clear to you by now. But how can a learning management system contribute to successful healthcare compliance training? Read on to find out:
✓ HIPAA, FDA, & OSHA Training
Using an LMS for healthcare compliance training is all about onboarding new employees as well as training existing staff of your organization with the right compliance training on industry regulations.
To reiterate, the healthcare industry, like any other industry, has its own set of rules and regulations. HIPAA, FDA, and OSHA are mandatory government laws, which hospitals need to follow.
---
Read More:- What is HIPAA Compliance Training
---
Deploying a learning management system for this purpose can help learners gain a proper understanding of these laws and also serve as a source of information for future reference.
✓ User-Friendly Platform
A leading web-based hospital compliance training software such as ProProfs Training Maker is intuitive by nature. It is designed for all skill levels and doesn't require any software download and installation since it is purely cloud-based and hosted there on behalf of end-users.
You can use it to easily meet the different learning paces of learners, for instance, with personalized learning paths.
The whole purpose of investing in such training methods is to help employees learn their way through the industry norms easily.
Not every individual has the expertise or technical know-how to understand the nitty-gritty of a complicated process. Most web-based learning management systems come with user-friendly functions, which make the jobs of instructors and learners easier.
---
Read More:- What Is an LMS (Learning Management System)?
---
Also, the scope for improvement and upgrades as and when required makes these tools truly valuable.
✓ Convenient Mode of Learning
People today are no longer confined to classroom learning. Using their mobile devices, they get the freedom to learn whenever and wherever they want.
This 'anytime, anywhere' accessibility feature present in ProProfs Training Maker is another reason that makes an LMS the perfect tool for training in the healthcare industry.
As the best LMS for healthcare training, the training maker is adaptable to any screen size of a device, and learners can learn at any time and place that they find convenient.
These days, not everyone may have access to laptops or desktops but they definitely own a smartphone. They can easily access mandatory compliance training materials from their smartphones on the go.
✓ Informative and Engaging Content
One of the best parts of a healthcare compliance management software is you can create quality courses that are informative, engaging, and deliver world-class learning experience.
Watch This Video To Know More

Plain content is outright boring and learners tend to lose interest fast with such material. But with a healthcare compliance training software, you can add images, presentations, GIFs, and even quizzes and surveys to courses to make learning interactive.
Moreover, such online learning platforms can provide the necessary support to learners in case they get stuck with any topic or fail to understand the meaning of certain terms. Their queries are taken care of immediately through LMS classroom and learner dashboard that facilitates collaborative learning.
These features in a standard LMS make healthcare compliance training meaningful. This is because unless you know how learners are progressing, the training remains futile.
You should be able to track and assess learning activities in real time and get data on completed and pending courses, participation, engagement level, and knowledge gaps.
Such insights are useful in identifying the performance of each learner, bridging gaps in skills, and improving the course content.
✓ Safety and Security of Information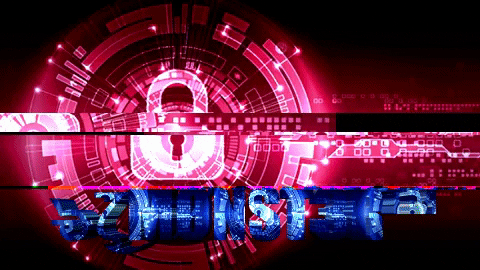 The healthcare industry has to continuously deal with confidential medical data, which can either be medical histories of patients or information about specific drugs. Criminals and wrongdoers can exploit such data to their benefit and cause irreparable damage to patients and organizations.
A hospital LMS such as ProProfs Training Maker comes with a number of smart settings and configurations that ensure a secure environment for everyone.
---
Read More:- Top 5 Uses of an LMS in Healthcare Education and Training
---
Access control, secure login credentials, and the option to keep courses either private or public are a few of the security measures that a hospital learning management system provides. They can help prevent any loss or breach of data, for example, by stalling unauthorized access.
Only proper training and guidance with the help of a powerful tool can keep hospital employees alert about possible security threats.
Are You Ready for Healthcare Compliance Software?
A healthcare compliance training software is an ideal platform to quickly train employees on a range of industry regulations. As discussed in this blog post in detail, a web-based learning management system can be a handy tool in ensuring healthcare compliance.
Simplify, streamline, and standardize (the 3 S's of compliance training LMS) your mandatory compliance training with ProProfs Training Maker.
Ask for a demo. Sign up for our FREE trial.
If you've got any ideas or suggestions on our topic of discussion, please feel free to leave your comments and thoughts below. We'd highly appreciate it.
Do you want a free Training Software?
We have the #1 Online Training Software for employee training & assessment