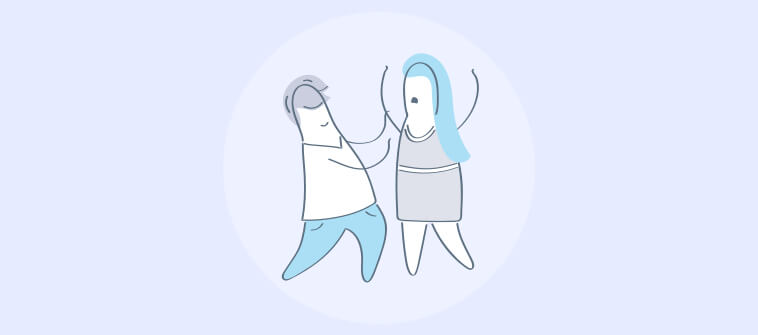 More than 86% of women and 53% of men in California report having experienced sexual harassment in one form or another.
Many times, those in positions of power turn out to be perpetrators of workplace sexual harassment. Even if this is not the case, they need to understand the roles they can play in preventing harassment.
This can go a long way in establishing a safe and productive environment for employees. It also ensures your business reputation remains positive.
That's why supervisors and others in management roles should undergo sexual harassment prevention training as it will help set an example from the top and reinforce the seriousness of the issue.
Keeping this in mind, in this article, we'll be specifically discussing sexual harassment training for supervisors in California. You will get to know the prevailing laws, requirements, as well as the prevention training. Read on to find out.
What Is Sexual Harassment Training?

California Sexual Harassment Training Laws
To conduct sexual harassment training in California, you need to follow the laws that the state has enacted to prevent sexual harassment in the workplace. They are designed to ensure a healthy and safe environment for everyone. Some of the major laws and their provisions are given in the following table:
Laws

What They Say

California's Fair Employment and Housing Act (FEHA)

FEHA

protects employees from discrimination, harassment, and retaliation.

These anti-harassment provisions apply to all employers with one or more employees.

All public and private employers, labor organizations, and employment agencies come under the act.

It mandates sexual harassment training for supervisors.

It extends the existing obligations under different laws.

All supervisors must undergo anti-sexual harassment training for at least 2 hours.

Employers with 50 or more employees should train supervisors on preventing abusive conduct.

Interactive training for all supervisory employees within six months of employment and once every two years thereafter.

Supervisors should identify and prevent harassment based on gender identity, gender expression, and sexual orientation.

Businesses with five or more employees must provide sexual harassment training to supervisors for at least two hours every two years.

The training should be deployed within six months of supervisors assuming their new positions.

Employers with at least five employees should provide sexual harassment prevention training to all supervisors for two hours every two years.

Employers should use classroom or other interactive training methods.
Now let's have a look at the requirements for prevention of sexual harassment training based on the California Assembly Bill 1825 enacted in 2005.
---
Read More:- Sexual Harassment Training for Employees
---
CA Sexual Harassment Training Requirements
Under AB 1825, sexual harassment training for supervisors California must include the following:
Definition of sexual harassment
It will describe at length what sexual harassment is and what is NOT sexual harassment.
Statutes and case laws prohibiting sexual harassment
It will present a list of written laws and laws established based on decisions in earlier cases over the years. This will help educate learners on all the legal provisions available to them.
Conduct considered sexual harassment
This section will discuss which conduct really constitutes sexual harassment in the real sense of the term.
Ideally, you should include real-life examples and case studies, including high-profile cases, to highlight the problem of sexual harassment in the workplace.
Here you will be discussing some of the reasonable steps your company can take to prevent workplace harassment. They include conducting regular training, implementing a company-wide sexual harassment policy, and providing full management support.
Compensatory damages for emotional distress, filing a tort, punitive action against the company or the perpetrator, etc. are some of the areas you will cover here.
This topic will highlight the importance of having a reporting system or mechanism in the workplace. Victims and witnesses can register complaints and pave the way for investigation by the authority.
What to do if a supervisor is accused of harassment
Employees in supervisory roles are often accused of harassment in different forms. Abuse of power is the main cause in such cases. Like in matters involving non-supervisory employees, these cases should be reported and investigated so that appropriate legal actions can be taken against those found guilty.
Effective anti-harassment policy
The importance of developing and strictly implementing an anti-harassment policy in the workplace will be the subject of this section during training. Bringing a cultural change will be the main agenda of such a policy.
After learning about the training requirements as mandated by laws, let's now see what an actual sexual harassment training would look like.
(Source:Emplicity)
Sexual Harassment Prevention Training California
It is basically made up of the following:
Harassment, discrimination, & retaliation prevention policy
A well-chalked out corporate policy on discrimination, harassment, and retaliation forms the basis for sexual harassment training. This makes the training and education program more formal and adds credibility to it. Training different batches of supervisors now and in the future becomes easy when you have in place a clear policy on harassment.
Identification & prevention of harassment
This forms one of the most crucial phases of tackling sexual harassment cases – to identify them on time and take remedial measures to prevent escalation. Whether it is the victim or a bystander, you should educate them on the importance of understanding that they are not alone in the fight and that they enjoy legal rights to counter harassment. Once you identify an incident, the rest of the things will follow naturally.
Complaint & investigation procedures
During the training, supervisors will be taught how to facilitate timely complaint of sexual harassment incidents by employees. A complaint mechanism is an essential ingredient here. A thorough investigation is possible only after a person files a formal complaint.
The main points of this training phase include teaching the importance of encouraging victims and witnesses to speak out against harassment in the workplace as well as conducting an unbiased investigation into the matter.
Use real-life and relevant examples of workplace sexual harassment. This will enable you to communicate your ideas better and help learners comprehend them completely. For example, you can include case studies from around the world to discuss the nature of harassment, people involved, and the outcomes.
Here are some samples that your learners would find immensely useful.
Training on a critical topic such as sexual harassment remains incomplete without role-playing based on real-life scenarios. You can enact different workplace situations with individuals assuming various roles, such as the harassers and the victims.
This will help raise awareness about the gravity of the issue, especially the unacceptable behaviors in the workplace. Learning becomes more effective through such hands-on experiences.
Supervisors' role in reporting harassment cases
As part of the training, supervisors should be made aware of their roles and responsibilities in reporting harassment cases. Sexual harassment is not merely an HR matter. It is everybody's responsibility, including the supervisors, to report such incidents as and when they occur. They should be trained to remain vigilant so that they pick up any traces of unwanted conduct in the workplace and report them immediately.
Send out a strong message with anti-harassment posters in the workplace. Let your employees know that your company does not encourage discrimination and harassment. This way, you can drive home the point about the responsibilities and rights of each employee. In addition, you will be communicating the adverse consequences of sexual harassment.
Distribution of pamphlets & other literature
Yet another activity you can include in the sexual harassment training is the regular distribution of relevant literature, such as pamphlets, leaflets, or flyers to employees. This will keep the employees engaged with acceptable and unacceptable workplace conduct. You can briefly include the legal details in the literature.
---
Read More:- What is NYS Sexual Harassment Training? Legal Requirements & Prevention
---
Common Methods of Training to Adopt
There are a couple of commonly used training methods to conduct California sexual harassment training at the workplace. The government has recognized them as being effective and sustainable.
This is the most traditional method of imparting training. Also known as in-person or instruction-led training, this training method gives the advantage of human touch. It also provides the benefit of instant feedback.
In terms of flexibility, online training has the upper hand over physical classroom training. Learners can take lessons any time, anywhere, and using any devices. In other words, they can self pace learning according to their free time and preferred schedules. They no longer need to sit together inside a classroom at a fixed venue to attend a training session.
Webinars give you the feel that you're face to face with your learners. Question & answer sessions and feedback in real-time add value to such interactions. You can even communicate with remote learners seamlessly. These are convenient and more cost-effective than traditional conferences.
Audio, video, slideshares, and more
Other mediums of training, such as audio, video, and slideshares, are versatile in that you can embed them in most online training software. The advantage of these training methods is that they cater to different learning styles – auditory, visual, and kinesthetic.

Guidelines For Training Content
Under SB 1343, the content for sexual harassment training for supervisors in California should satisfy the following requirements:
It should be highly interactive. For example, it should promote real-time collaboration between learners through social learning. Timely feedback from instructors is another way to keep learning interesting. Short and interesting videos can also keep the learners engaged.
The training content should be designed to develop practical skills in learners. Activities such as role-plays can encourage the application of the theoretical knowledge that learners gain during training.
This is another element you need in the training syllabus. Enact real life-like scenarios so that learners can relate better to common workplace harassment situations. This type of training makes knowledge retention more effective. The best part is that it revolves around a story and everyone loves stories.
Evaluation of learners should go side by side with learning to reinforce what they've learned. For this, you may use quizzes and surveys to test and assess learners objectively. You may add a quiz at the end of each chapter. An LMS such as the ProProfs Training Maker offers an easy way to create quizzes and surveys with a variety of question types and upload them to courses for assessment.
Sexual Harassment Training Software
According to the latest data available, 77% of U.S. corporations used online learning in 2017.
Compliance training software can help you easily manage state-mandated training such as prevention of sexual harassment. You can streamline and standardize this training and achieve better results over time.
To optimize anti-harassment training and maximize outcomes, you first need to understand the what, why, and hows of training software
What Is Sexual Harassment Training Software?
It refers to software that you can use to conduct sexual harassment training. You can use it for other compliance training programs as well. ProProfs LMS is an example.
Using these tools, you can build, customize, deliver, and track training courses easily. Learning data generated by the systems give instructors an overview of the participation rate, engagement level, and learning progress. This enables you to ensure ongoing compliance with the training requirements.
Multilingual support, collaborative learning, customization, security settings, and testing & assessment tools are some of the features you'll find in the top software solutions for sexual harassment training.
---
Read More:- Best Sexual Harassment Training Courses
---
How to Conduct Sexual Harassment Training in the Workplace

Software applications for workplace training, including sexual harassment, help users overcome the limitations of traditional classroom training. They offer a more flexible, convenient, and efficient method for training.
They are learner-centric and facilitate anytime, anywhere learning, which means learners can work around their busy schedules.
Built-in virtual classroom software lets you centrally administer online learning.
In addition, such platforms cater to different learning styles by supporting various media types such as images, audio, videos, and presentations.
There are more than a dozen top-rated learning management systems on the market. Which one you finally choose will depend on your company's learning & development needs, audience type, and class size. It is, thus, necessary to first identify your specific learning requirements.
Having said that, it always makes sense to go for a tool that is easy to use, flexible, scalable, and competitively priced.
The best approach would be to try a couple of these software tools. Most of them offer a free trial, so you can certainly take them for a test drive before you can finally make up your mind.
When Are You Starting Sexual Harassment Training for Supervisors?
As a supervisor in California, understanding these existing laws, requirements, and provisions for sexual harassment training in California will enable you to prevent unwanted incidents.
Take the first step towards avoiding physical, psychological, financial, and reputational damages through effective anti-harassment training.
In case you are looking for the best sexual harassment training software for the same, you've come to the right place.
Take a quick tour of ProProfs LMS. Schedule a demo. Call us @ (855) 776-7763 to speak with one of our representatives.
Do you want a free Training Software?
We have the #1 Online Training Software for employee training & assessment