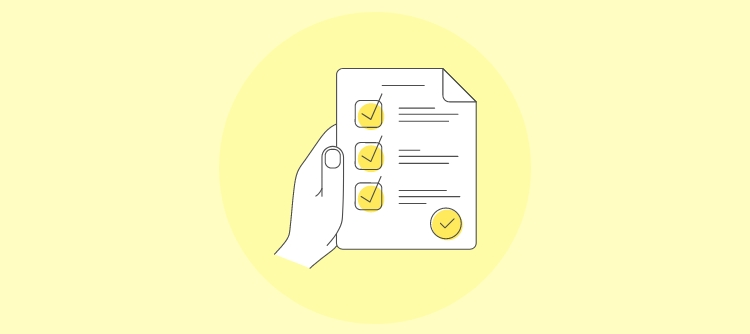 The pandemic has pushed many companies into revamping their employee onboarding checklists. With HR professionals, managers, and employees working from home during this time, onboarding has gone fully virtual and remote. This has given the process an opportunity to evolve with time without necessarily interrupting business.
But pandemic or no pandemic, whichever employee onboarding plan and structure you're using should cover all the bases of welcoming incoming employees successfully in your organization to motivate them and help them acquire role-based skills quickly.
Besides keeping onboarding organized, a checklist ensures that you tick all the boxes to develop new hires into productive members of your organization on schedule. We all know how the absence of an effective onboarding plan can result in wasted resources and efforts besides failing to develop employees.

Now that's onboarding gone wrong!
That's why, in this post, we'll look at one such standardized new employee onboarding checklist to make onboarding efficient and effective. This will fetch the much-needed ROI while providing an engaging experience to new hires.
What is an Employee Onboarding Checklist?
These are guides to the best practices in deploying an onboarding program. You can spread out the items in the local or remote employee onboarding checklist across different phases of onboarding.
The best checklist makes useful reference points for successful onboarding and ensures that everything proceeds and pans out smoothly and efficiently.

Why do Companies Need an Onboarding Checklist?
The average U.S. employer spends around $4,000 and more than three weeks in hiring a new employee. Failure to onboard a new hire in an optimized way can cost you both time and money.
But don't worry, help is on the way.
An effective employee onboarding plan such as a checklist can be the best way to deal with this. It offers several significant benefits to different stakeholders in a company – instructors, HR executives, managers, and training participants in the following ways:
Plan an onboarding program methodically

Give you a sense of direction and purpose

Build trust with team members

Make knowledge and skill development measurable

Shorten the learning curve

Promote open communication

Minimize mistakes and wastage of resources

Maintain consistency in onboarding at different times

Ensure compliance with rules and regulations

Boost performance and productivity

Improve job satisfaction and retention
Checklist for New Employee Onboarding
Different organizations may develop different onboarding process checklists and plans based on their industry, job requirements, skill levels of the new hires, training resources, and methods.
That said, there are some standardized online employee onboarding checklists that most companies follow. They are comprehensive and tailored to offer the best onboarding experience.
Let's look at one such checklist.
#1 Pre-Onboarding

It covers the phase between the day your new hires get an offer letter and the day they join the company. Your employee engagement starts right around this time. So, your employee-pre-onboarding checklist should include the following:
Send a welcome email

Share a brief overview of your organization

Share the day, time, and location of the onboarding

Remind them of the documents they need to bring

Let them complete the paperwork that can be done online

Include clear guidance on what they need to do on their first day

Send a mail to your existing employees informing about their new colleagues
Example of Pre-Onboarding Email:
Hi [new hire name],
Congratulations and welcome to the team!
We are excited to have you on board.
We believe that you're going to be a valuable asset to our organization and we're looking forward to working closely with you.
Here's what you'll need to bring into the office to complete the joining formalities:
Also, visit this link to submit the required details to set up your digital presence here.
#2 First Day
This is the next time you get to see the new hires face to face again after their interviews. So, you can dedicate the day to activities you need to do in person.
Greet the new employees

Take them on a tour of the office premises

Introduce them to existing employees

Distribute a welcome kit containing

items they would love

Set up the workstation, including hardware and software

Create accounts and login credentials

Complete the HR paperwork remaining from pre-boarding

Organize a quick interactive session with senior management

Go over

security & safety policies

,

code of conduct

, and more.
#3 First Week
Like the first day of onboarding, the first week is crucial as the training period starts here. By this time, most employees are comfortably settled in their workplace. There will be several meetings, check-ins, and follow-ups.
Schedule regular meetings

Check in with the new team members every day

Share knowledge base or links to important docs

Set up group activities to boost learning

Organize job-related training programs like the following:
#4 First Month & the Months Thereafter
Vigorous training and evaluations characterize this phase of onboarding. This is significant as it is marked by intensive training on each employee's specific job roles and responsibilities.
Schedule and organize focused training sessions

Explain short-term and long-term goals

Conduct progress reviews to check comprehension

Conduct regular onboarding feedback surveys

Continue with team activities like group discussions
Now that you have the employee onboarding checklist sample in front of you, what you need to successfully implement the action items is a software solution.
Created an Employee Onboarding Checklist Yet?
If not, you should start doing it right away.
The best employee onboarding checklist can help streamline the process while ensuring that you don't miss each critical phase of onboarding. Build a strategic onboarding plan covering all the necessary steps based on your new hires' jobs and your business needs.
In this effort, employee onboarding software can be your technological ally. Using them, you can easily create, design, share, and track induction training programs. In other words, you can centrally manage onboarding from start to end without depending on multiple tools.
Choose a solution that you think can best meet your needs while insisting on ease of use, customizability, and awesome support.
Do you want a free Training Software?
We have the #1 Online Training Software for employee training & assessment