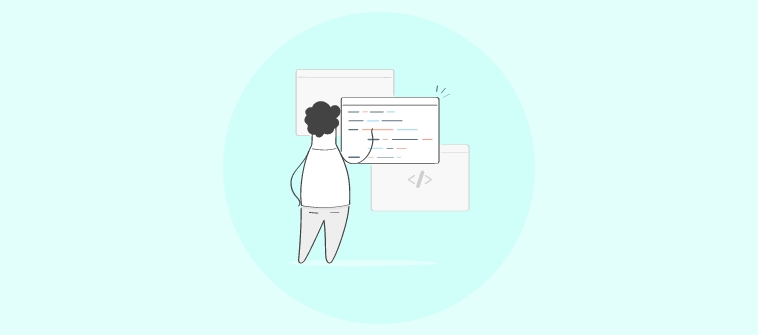 Do you know what the consequences of poorly onboarding remote employees are?
They include:
Low employee engagement

Low employee morale

Low productivity

High employee turnover

Missed revenue targets
These consequences are more prevalent with remote employees due to a sense of isolation, limited engagement with peers, time zone differences, and reduced accessibility.
Also, remote learning has become the new normal and is likely to stay.
Therefore, systematic remote employee onboarding is crucial to keep employees engaged and make them feel part of the organization. Since they work in isolation and don't get the
chance to meet their peers in person, they often feel ignored. Unless they feel
they are a part of your company, their engagement will go down, and their productivity levels will suffer
But creating a robust onboarding program takes time and effort, right?
We understand that but it's not that difficult with the right approach.
In this blog, we'll help you understand remote onboarding, its benefits & challenges, and also share with you the best ways of onboarding remote employees.
What Is Remote Onboarding of Employees?
Remote onboarding is the process of welcoming new remote employees virtually and giving them a walkthrough of the company, its goals, structures, missions, and job roles.
Remote employee onboarding follows the same stages as traditional employee onboarding, which include:
HR paperwork
Orientation
Training
Initiation into daily work
Watch: How to Create an Employee Onboarding Training Program
The only difference in remote onboarding is that, unlike regular onboarding, remote onboarding takes place via technology as it does not involve face-to-face interaction. So whether it's the welcome kits, e-signature, employee manual, or videoconferencing, everything happens over the web.
Benefits of Onboarding Remote Employees
Onboarding new employees remotely offers many benefits, such as strong virtual connections, more productivity, higher engagement, and more. In this context, let's look at the key benefits of onboarding remote employees.
Strong Virtual Connections
Remote onboarding is beneficial for maintaining strong communication among team members. Meetings and events are organized virtually, so no employees feel left out or uninformed.
Also, online chats and video calls greatly encourage employees to socialize, unwind, and engage in formal and informal conversations.
Great Employee Experience
Job vacancies are always there, and employees have a lot of opportunities available to them. So, if they don't enjoy their experience at your company, they can easily find another job opportunity that suits them.
Statistics show that 64% of employees leave their job within the first year of employment due to a negative onboarding experience.
That's why, a strong onboarding program is essential.
Focusing on employee development, company culture, job-specific training, etc., shows that you care about your employees, which ultimately helps deliver a great experience.
The cost per employee of an organization depends on various expenses such as training, in-person meetings, interviews, travel, food, other allowances, etc. But when you are onboarding employees remotely, all these expenses get reduced.
For example, travel costs can be easily saved if organizations opt for e-learning or microlearning. Organizations can use online training software instead to develop courses for meeting learning objectives.

With online software, organizations can completely do away with classroom instructions and prevent routine disruptions by enabling self-paced learning from anywhere and on any device.
READ: How to use e-learning for employee onboarding
Facilitates Virtual Instructor-Led Training (VILT)
Remote working has paved the way for Learning and Development (L&D) teams to incorporate e-learning courses into corporate training programs to replace traditional classroom training.
Organizations use microlearning, VILT, etc., to speed up training programs and upskill processes for growth and development.
VILT is an encouraging training style delivered using digital media. In this process, learners receive instruction face to face but from the comfort of their homes.
Higher Employee Engagement
A good onboarding experience can increase employee engagement, making them feel more connected with your organization, its goals, and values.
When employees are engaged, they go above and beyond to achieve revenue targets. Plus, it leads to things such as high productivity and reduced employee turnover.
For instance, your onboarding program should have the 5Cs, i.e., Compliance, Culture, Clarification, Connection, and Checkback, to boost engagement and make your employees productive right from the first day.
Increased Employee Retention
A good onboarding program can improve new hire retention by about 82%.
This means by putting more effort and care into your program, it becomes easy to set up new employees with the information and tools they need. This sets them up for success right from the first day.
If your remote onboarding program is a good one, it can reduce turnover, increasing employees' loyalty to an organization.
In fact, employee turnovers can be addressed with a good onboarding program. An onboarding process should begin right after sending the offer letter to your employee. Send a welcome email and avoid the paperwork on day one so the day can be full of celebrations and introductions.
Read: 9 Golden Tips for Successful Remote Employee Onboarding
Challenges of Onboarding Remote Employees & How to Overcome Them
Though remote working provides flexibility, it also presents a few challenges, especially when onboarding employees remotely. These include:
A feeling of isolation

Lack of clear and timely communication

Setting up a workstation remotely

Virtual communication

Lack of trust

Information Overload
There are plenty of ideas for onboarding remote employees and strategies to deal with these common issues effectively.
Let's take an in-depth look at each problem and discuss their respective solutions.
Challenge #1: A Sense of Isolation
When your remote employees are separated by thousands of miles instead of mere cubicle space, it's natural for them to feel isolated and lonely sometimes.
This social isolation can lead to frustration, detachment, and even a lack of employee engagement. This can hamper successful onboarding.
Solution: Stay in touch with your employees before and after the onboarding. Identify and address their professional needs, clarify job expectations, and occasionally engage in informal, friendly chats.
Tools for instant messaging and team collaboration can help eliminate isolation and loneliness.
Challenge #2: Lack of Clear & Timely Communication
Miscommunication due to a lack of clarity, delayed response, and aversion to social interactions are some of the communication challenges that organizations with remote employees may face.
These issues are not restricted to the onboarding phase. They can affect employees even after they become full-fledged members of an organization.
Solution: Written and audiovisual communications become doubly important in a remote work situation since employees are not physically visible. Remember that non-verbal cues normally experienced in person are missing from a remote environment.
Communicate with your remote teams clearly and on time by following specific guidelines, for example, agreed time slots for meetings.
Transparency and regular feedback during onboarding can also strengthen relationships.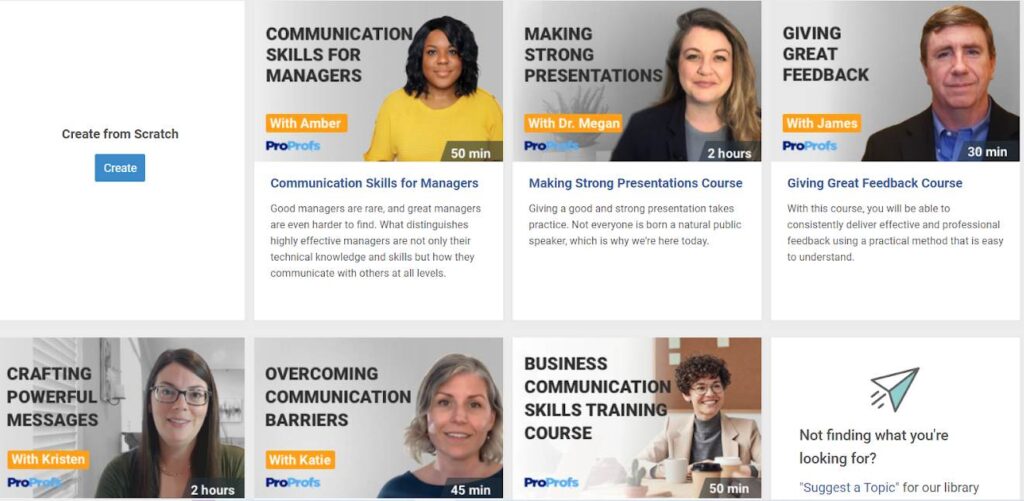 Challenge #3
:
Setting Up a Workstation Remotely
When employees work from an office, a workstation is already set up for them. But that is not the case with remote employees. Since they are working remotely, you have to make arrangements to ship all the resources they need to begin working.
The challenge with remote working is that employees have to set up a new computer and other essential tools, such as project management tools, time tracking applications, email, etc., to start their work.
Solution: Give your employees time, assistance, and resources to set up workstations.
To make this process smoother and easier for your employees, you must ensure that all equipment reaches them before their start date. Schedule a virtual IT session to troubleshoot any issues that might arise and, if possible, provide your employees with written notes on how to access the new tools.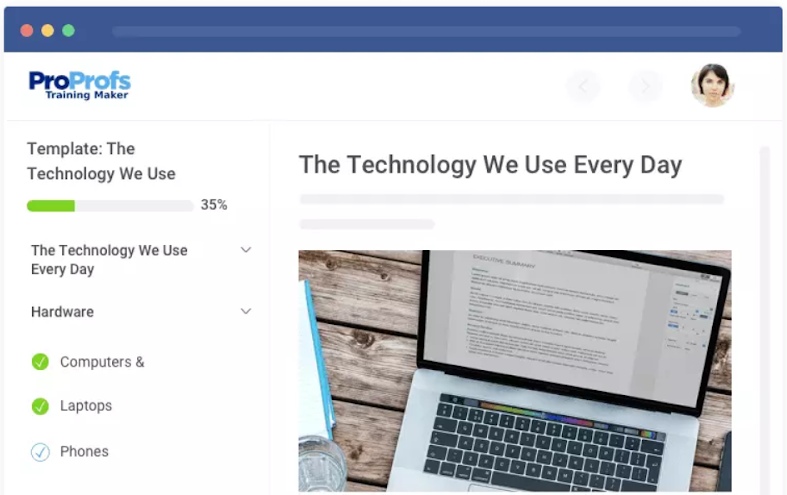 Challenge #4: Lack of Trust
When remote employees can't physically see you and there are no shared workspaces, it can erode trust over time.
Lack of proper communication and coordination can further undermine trust. And building trust is a prime element during onboarding when you're laying the ground for new hires.
Solution: First, understand each team member, their nature, their working styles, likes & dislikes, and strengths & weaknesses.
Break the ice early on and make sure you get to know your remote employees as individuals so that you can show you care about their happiness in the workplace.
Transparency in communication and honest feedback can cement relationships and help build trust.
Challenge #5: Virtual Communication is a Problem
Let's accept this: Communication differs when employees work remotely. For many new hires, remote communication can be challenging because they have to navigate a sea of tools such as messaging, email, video conferences, etc., to clarify their doubts or obtain new information.
When it's not done right, it can unnecessarily hamper workflow and productivity.
Solution: Share clear guidelines on communication as a part of your onboarding strategy. When you make it clear to employees, it helps them understand which communication tool to use and for what purpose.
When sharing guidelines, a bit of clarity can help a lot. A training program can be beneficial for improving interactions among team members.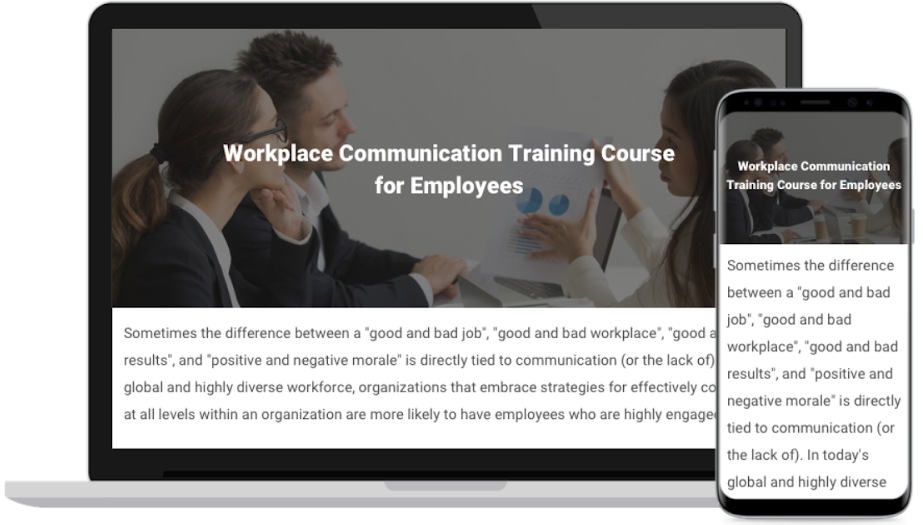 Through training, you can give clear instructions on how your team communicates, help your new hires understand which applications to use for formal meetings, and how to reach out in case they need quick answers.
Challenge #6: Disorganized Onboarding
When you are onboarding employees remotely, there should be a proper order. If your onboarding strategy lacks a structure, it delays the process and makes a bad first impression on new hires.
This can result in a loss of business time and money, not to mention that it can demoralize remote employees and get them off to a bad start.
Solution: To fix this problem, you must follow the best practices for onboarding new employees. Create a clear onboarding plan that defines what to do each day, week, and month.
Focus on one activity at a time, for example, the HR paperwork, setting up work equipment, an office tour, team introductions, and communicating roles & responsibilities.
An onboarding checklist for remote employees that includes regular check-ins and feedback can help you streamline the process from start to finish.
Read: The Ultimate Employee Onboarding Checklist You Should Use
Challenge #7
:
The Burden of Information Overload
It's true that new hires feel overburdened with information, but the pain is real with remote staff. When employees work remotely, they are often left to sift through the information all alone.
On top of that, they don't have the opportunity to stop by your desk and ask questions. All these things can make a new hire feel overburdened with new information. With a bit of extra structure, it becomes easier for new hires to understand and learn all the information.
Solution: You can provide guidelines and time to learn new information. You can set up a training session to give a walkthrough of all the essential information. This will also give them the chance to ask questions instantly.
Do not schedule back-to-back meetings. After each training session, you should allow some time to enable knowledge retention.
Extra time should be given, especially during the first week of onboarding, because employees are unfamiliar with a new company's processes. Use for consolidating all information in one place.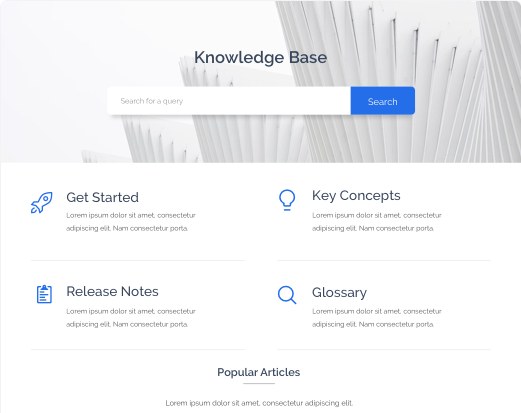 That was all about the challenges and the solutions. Next, let's look at the checklist that will successfully help onboard new employees remotely.
Remote Employee Onboarding Checklist
Virtual onboarding can be as interesting as traditional onboarding if you plan and prepare accordingly. If you're onboarding employees remotely for the first time or let's say you want to improve your onboarding process, then you're in the right place.
Below is the checklist that'll successfully help you in onboarding your remote employees.
Complete All the Paper Works Digitally
For remote onboarding, the best way is to complete all paper works virtually. Use e-signature tools to enable employees to sign all necessary documents from the comfort of their homes.
Fixing an agenda is important because it gives a clear picture of the new employee's learning outcome in the first week.
Schedule all the activities, such as virtual meetings and frequent check-ins, around the agenda to ensure the new hires don't feel ignored or overlooked.
This can include a customized welcome message, a schedule of what they're going to do on their first day which mentions certain agendas as discussed above plus important information like login details & passwords,
Greeting your new hires with a personalized welcome email improves the onboarding process.
How?
This way, they can be introduced to the entire organization which makes it easy for them and others to communicate across teams.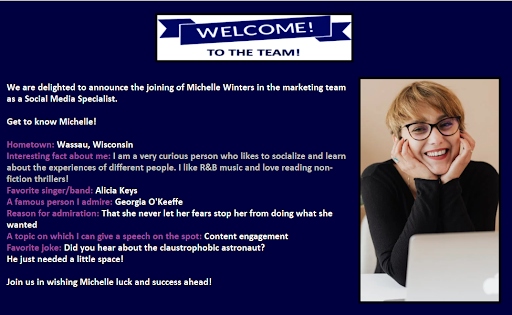 Schedule an Orientation Program
Conduct an orientation program to train your new hires on your company culture, mission, values, and goals.
Your orientation program should cover essential topics such as company overview, HR policies & procedures, team hierarchy, etc. Here'e a training template to help you get started: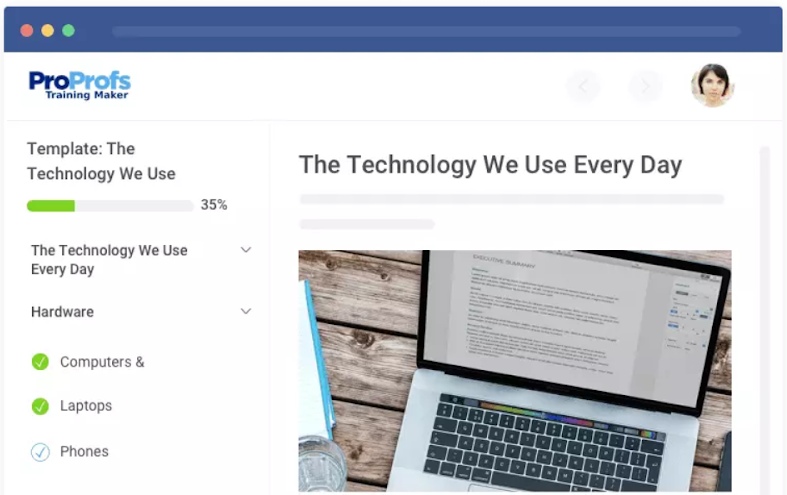 Read: New Employee Orientation – Importance and Best Practices
Gamify Your Onboarding Session
One of the best ways to onboard new employees is to make the onboarding process interesting and engaging.
Adding interactive elements such as quizzes, polls, and brain games makes information memorable and keeps employees engaged.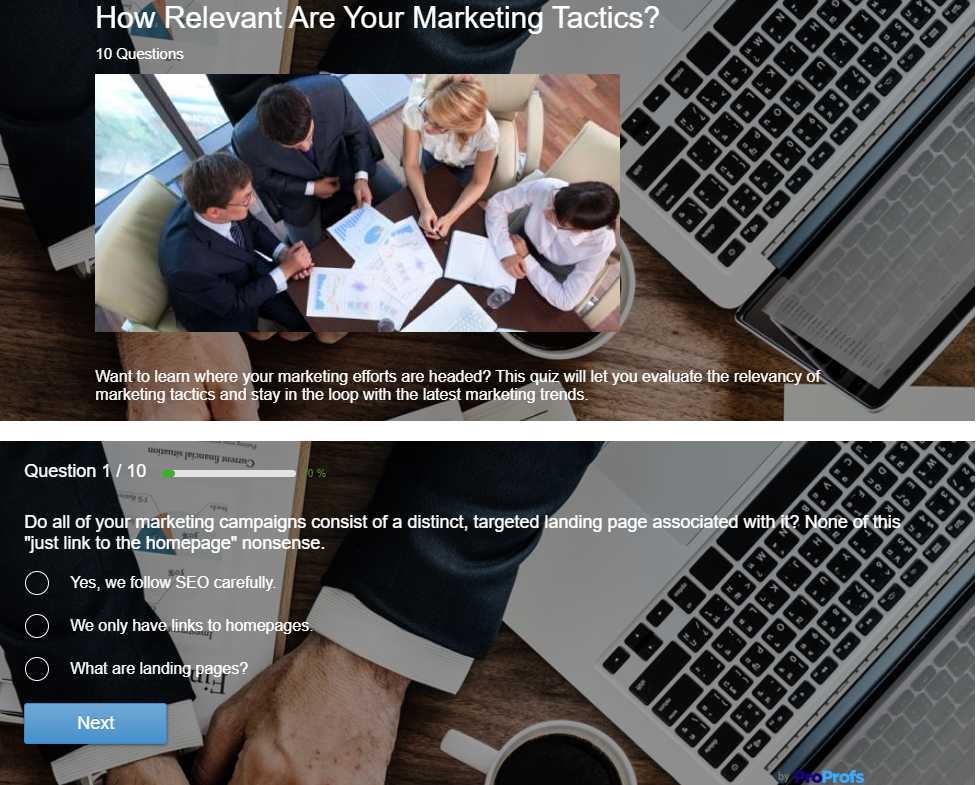 You can award badges, points, and even a certificate for these activities.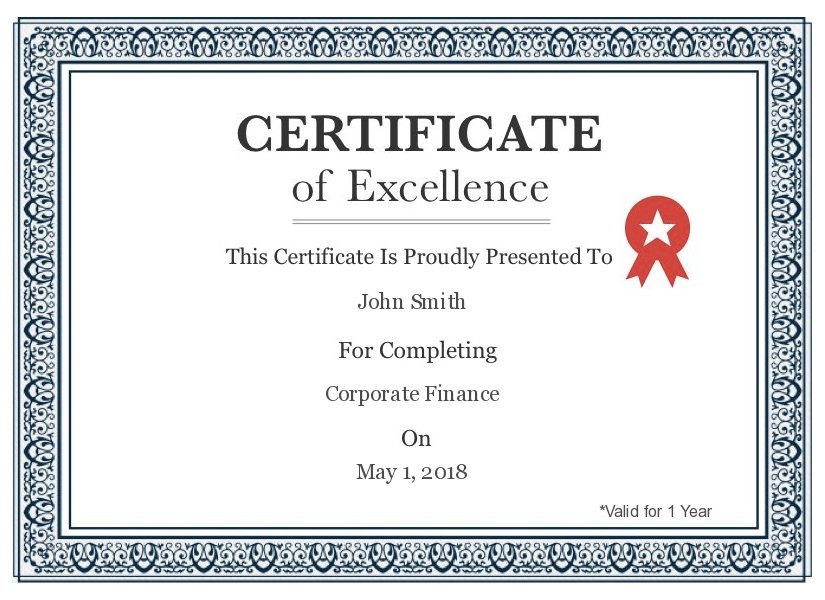 Conduct Training on Job Roles
Train your new hires on the job roles and responsibilities so that they know what is expected of them. Assign them tasks at the end of the training program and ensure you provide touchpoints that'll help them succeed.
What to do:
You can assign courses that will help them understand or revise their job responsibilities relevant to their role such as: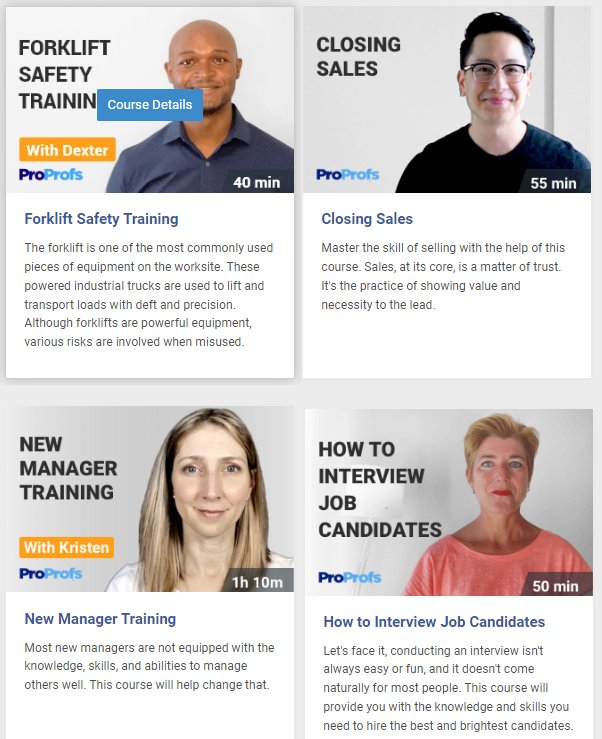 Seek actionable feedback from your employees after the virtual training session is over. Encourage them to share continuous feedback on your onboarding program.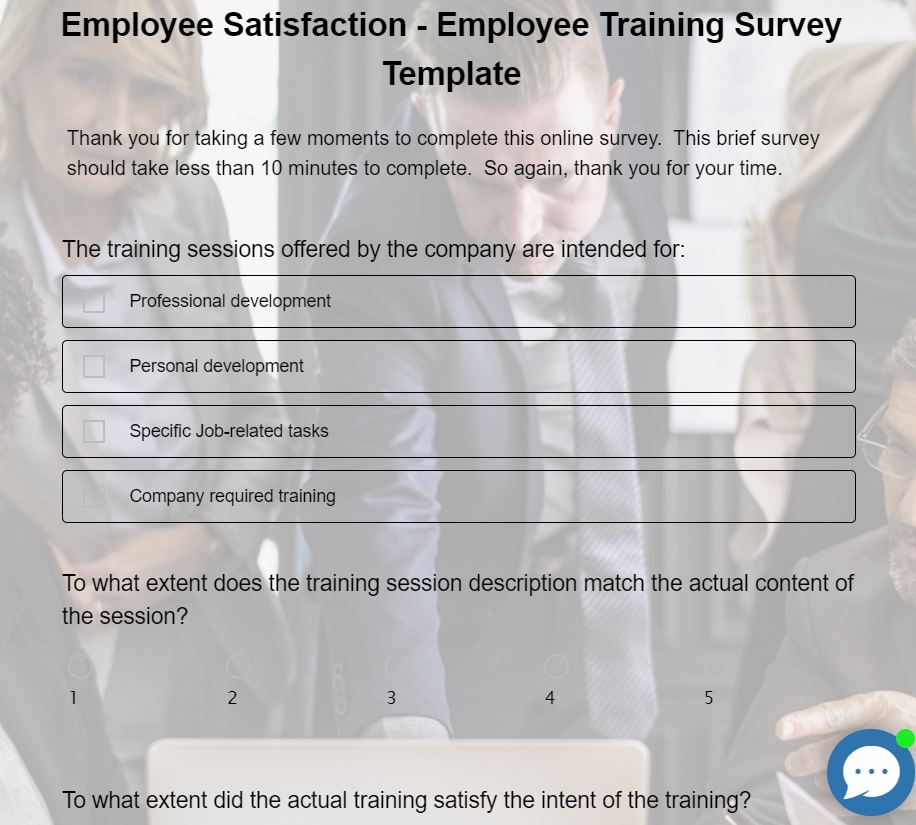 You can integrate online surveys at any point in the training program. This feedback can help you identify the areas for improvement and the impact of your overall onboarding program.
Remote onboarding means there will be less physical F2F interactions. Having a feedback system in place where they feel heard can go a long way in making an employee feel welcomed and stay engaged.
What to do:
Creating checklists is one of the many remote onboarding best practices. Using a checklist is a foolproof way to ensure your onboarding program works smoothly, and it'll ensure that you have created an engaging, conducive, and stimulating environment for your new hires.
Best Practices for Onboarding Remote Employees
Getting your employees accustomed to company rules and regulations is time-consuming.
It may take weeks or months to educate your new hires on the skills, knowledge, and behaviors required to contribute to an organization's success. But don't worry, here are some of the best tips for onboarding remote employees.
This will make the process simple, systematic, and manageable.
Start Onboarding Before the First Day of Work
Don't wait for an employee's first day of work to start with an orientation and onboarding process.
Start with the process before they begin working. Make your new hires familiar with the company culture, give them a walkthrough of the jobs and responsibilities, and share essential information they will need to begin their work.
Watch: How to Train Remote Employees Effectively
Use the Best Welcoming Practices
A great hiring experience helps create a lasting impression in the minds of new employees. To make your employees ready not just for the first week but the first month, make use of some of the best welcome practices such as:
Send a welcome email

Send a welcome kit

Prepare work resources and tools

Set an agenda and prepare an orientation program

Conduct virtual meetings for a meet-and-greet session

Involve TLs or Seniors in the Onboarding Process
Onboarding is not just the responsibility of the HR team. Instead, it's a collective responsibility of managers, seniors, and team leaders to execute onboarding activities.
Involving seniors/TLs helps in delivering clear instructions on the job role. Also, they will be the ones closely working with the new hires. Plus, they can give more information on company culture and expected behaviors.
Use Onboarding Software and Courses
Successfully initiate new hires into your company with employee onboarding software and courses.
Onboarding software such as a Learning Management System (LMS) helps to onboard remote employees easily, quickly, and more impactfully. It accelerates the onboarding process by eliminating the need for hiring expensive trainers, physical classrooms, and printed materials.
With most LMS software, you get access to a library of courses and pre-made training templates, which simplifies the course creation process and also saves your time and effort. Most of these resources are designed by industry experts and fully customizable with branding and by adding existing training materials.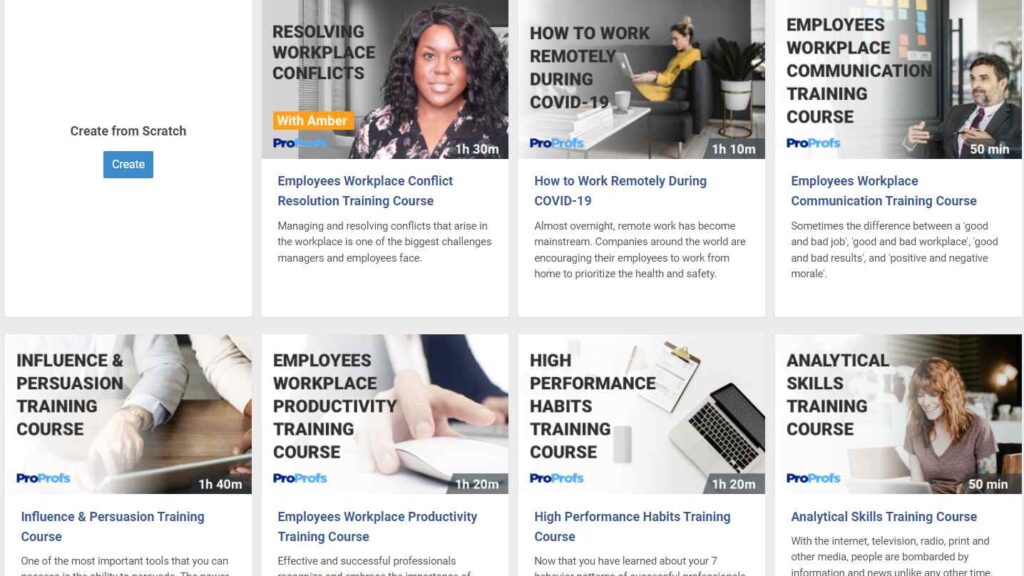 Provide Opportunities for Collaboration
An onboarding program can be successful when you provide ample opportunities for the new hire to connect with their teammates and foster their feelings of inclusion and belonging.
There are various ways by which you can do that.
Schedule introductory meetings through video calls

Assign a buddy/mentor to your new employee

Provide collaboration tools where they can share and exchange knowledge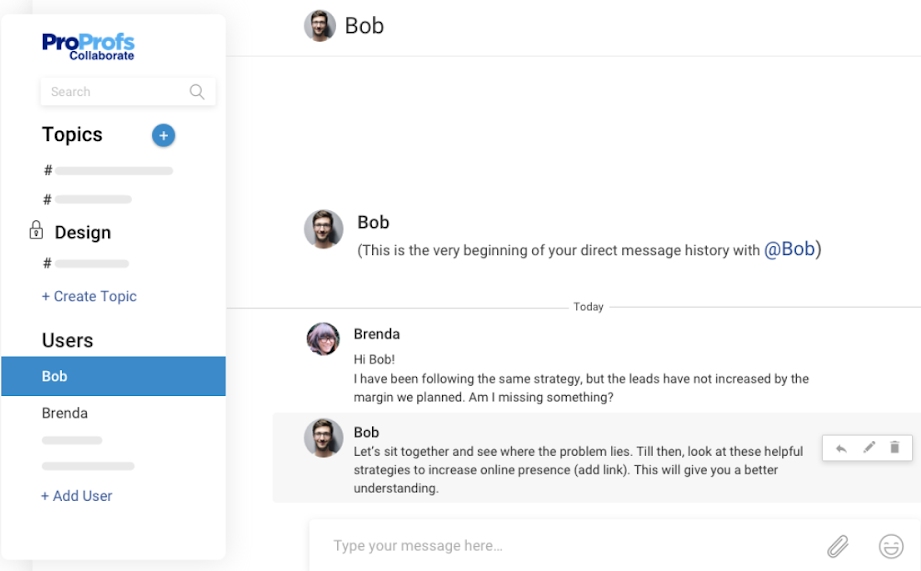 An LMS facilitates effective collaboration among team members. Most LMSs provide collaboration tools with a learning-focused community and improve your team's learning and knowledge exchange.
That was all about the best practices of onboarding new employees remotely. Before we wrap up, let's find answers to some common questions people ask about onboarding remote employees.
FAQs About Remote Employee Onboarding
Some of the common questions related to onboarding remote employees are:
How Do Companies Onboard Remote Employees?
Most companies today follow a standard onboarding process for remote employees, starting with a welcome email. An offer letter, policy documents, and digital forms usually accompany such welcome emails.
After the remote employees come onboard, companies virtually guide them in setting up their workstations with the hardware and software they generally use for work.
This is followed by introducing team members and employees from other departments via a group video call.
Around this time, companies also brief the new hires about their new roles. A one-on-one meeting with each new member enables companies to get to know each employee better and communicate important information.
Can I Use Software to Help With Onboarding a Virtual Employee?
Certainly, there are numerous solutions designed to ensure smooth remote onboarding. Such software can help you get off to a great start with remote employee onboarding and continue to support you through online employee training phase.
A cloud LMS is an excellent example of such a tool. It provides a centralized location to create, share, and track onboarding materials.
What Makes Remote Employee Onboarding Successful?
Since you can't see your remote employees face to face, it's important to ensure that the onboarding for remote employees is as smooth and flawless as possible. Because working remotely in and of itself can create challenges, the onboarding process should not be lacking in any way.
When your onboarding process is well organized and ticks all the boxes, employees feel comfortable joining the ranks and never for once feel the distance separating them.
Establish a rapport with your new hires early in the process. Make them feel at ease and welcome. This will encourage them to share their thoughts freely.
Let your existing team members show they have been expecting their new colleagues. When you continue to maintain trust and goodwill, it leads to successful onboarding.
Make the Most of Your Remote Onboarding
When you keep all these key points in mind, remote employee onboarding will become less challenging and more manageable. Stay in touch with your remote employees even before onboarding, keep them engaged, build trust, and use the best onboarding tools to streamline the process.
In this mission, a robust LMS can be of great help. Using this solution, you can create onboarding training courses, provide anytime, anywhere access, and view insightful reports & analytics to make your onboarding a success. You can easily administer onboarding across teams and departments and get your new remote hires off to a great start.
Do you want a free Training Software?
We have the #1 Online Training Software for employee training & assessment