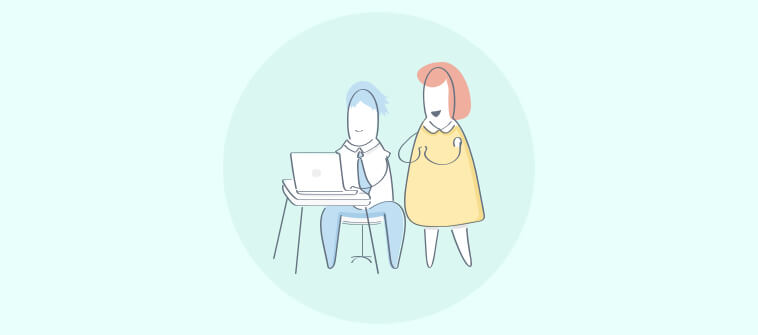 You don't build a business. You build people, and people build the business.
Employee induction or onboarding is far more important than most people think.
Look at these stats:
Companies lose 25% of its new employees just within a year
Organizations with a standard onboarding program report 50% greater productivity with new hires
69% of employees who experienced great onboarding are more likely to stay with an organization longer (3 years)
Let's draw an analogy here to further make the significance of induction training clear.
When do we call a machine well-engineered? When it has no friction and runs smoothly.
Likewise, for an organization to function without friction, its workforce has to be well-aligned with business goals and job expectations, which is the task of induction training.
In the absence of effective training, organizations face employee dissatisfaction and high attrition rate. Improper onboarding can create confusion about expected roles and responsibilities, which leaves employees and organizations with bitter experiences.
So, the question is how to avoid such an unwanted situation?
The answer lies in a systematic induction training program. Using the right tools, you can accomplish this tedious-looking task hands down.
Continuing the discussion, let's now look into the whats, whys, and hows of it:
What Is Induction Training?
Induction training, also used interchangeably with the terms orientation and onboarding, is a type of training that organizations provide with the aim to induct new employees to an organization, and acclimatize them to company culture, job roles, business goals, etc.
Such training helps new employees adjust to their new jobs and become familiar with their new work environment and the people around them. In short, it is a welcoming and introduction phase that allows new employees to learn the ropes.
To give you one example, the Japanese automobile giant, Toyota highlights the culture and achievements of the company in its induction training. The program is aimed at both new and existing employees. New employees can take the course in any order while old hands get the opportunity to learn something new about the company that they didn't know before.
A learning management system (LMS) such as ProProfs Training Maker can serve as an induction training software or employee onboarding software and help accelerate the induction process for new employees. You can create engaging online courses and ensure faster and effective learning and development of your workforce.
Watch this video to Find out:
3 Main Types of Induction Training
Generally, induction training is divided into three main types according to the time it is conducted and who conducts it.
⇒ General Induction Program: This marks the welcoming stage of candidates once an organization makes an offer of employment to them. The human resources department usually carries out this induction training program for new employees. The sole objective of a general induction program is to make the new hires feel at home.
⇒ Specific Orientation Program: Ordinarily conducted by line b, this program imparts operational knowledge specific to a position and location of employment.
As a part of this program, employees are trained in the following areas:
Work they are responsible for
People have to work with
Current status of the work
Expected Result
Work records they must maintain
Operating rules & procedures
⇒ Follow-Up Induction Program: The purpose of this induction training program is to find out whether employees have been reasonably integrated into your organization and they are satisfied with the job.
In case, the employee faces any difficulties or has any confusion, trainers provide counseling and guidance to remove the problems so that they don't hamper their day-to-day work.
Follow-up inductions take place after about one or two months from the time of appointment.
The role an induction training software plays during these different programs is great. You can easily create topic-specific courses using an induction training course software according to the stage of induction training and share them with learners right away.
Goals of a Typical Induction Training
There are a few clear-cut goals of induction training, which remain consistent across all industry verticals.
Make Employees Comfortable and Create a Feeling of Belonging
Like the first day at school, people tend to feel uneasy on their first day of reporting at work. The role of an induction program for new employees is to alleviate it and make the new employees feel welcome so that they are comfortable in the new environment.
For instance, Google calls its new staff Nooglers and makes them undergo intensive training to ensure that a) senior managers and newcomers share the same values and b) the newcomers don't go unnoticed.
Educate Them About Organization, its Procedures, and Policies
Once the new employees settle down into their new work environment, it is now time to educate them on the company – its organizational structure, mission, vision, values, objectives, policies, and so on.
It is aimed at aligning the employees with what the organization strives to achieve, in both short and long-term.
Share Job-Specific Information
This is perhaps the most important part of every induction training. Instructors provide all the necessary information related to the jobs that the new entrants are supposed to perform. The purpose of this is to help employees understand what is expected of them and make sure they carry out their duties in tune with the goals of the organization.
Ensure Compliance, Retention, & Productivity
A systematic employee induction program ensures that employees stay compliant with industry rules and regulations such as safety and sexual harassment laws. This, in turn, helps avoid unwanted workplace conflicts and incidents that could lead to costly litigations.
Similarly, a well chalked-out induction training plan assists employees to adjust to their new roles and make a smooth transition into the organization. This accelerates their assimilation into the company culture.
Ultimately, this helps retain employees and saves your company the costs and efforts invested in hiring and training employees online frequently.
Last but not least, when you groom your employees well right from the beginning, they learn how to do the right thing, the right way, at the right time. As a result of this, you notice enhanced efficiency and productivity on their part.
What Should be Covered in an Induction?
It's not enough to know who should deliver an induction program, you should also know what topics you should cover in it.
The following is a checklist of some of the talking points that you should include in your induction training:
Terms and conditions of employment
Introduction to the job
Introduction to colleagues
Tour of the business premises
Company policies & schemes – e.g. health insurance
5 Effective Ways to Improve Induction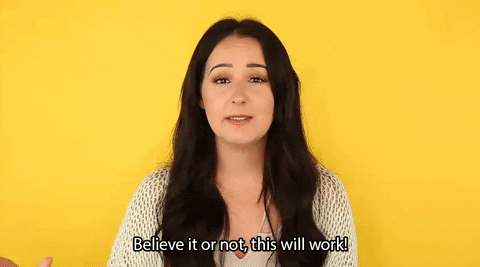 1. Prepare an Induction Checklist
Every important undertaking needs careful planning and execution for it to be successful. An induction training program is no exception. You need a proper roadmap as to where you want it to go and why.
Only a comprehensive checklist of items can make such programs meaningful. Make sure you include the following:
Introduction to manager & team lead
Introduction to team members
Roles & responsibilities of each member
Performance expectations & standards
Organizational chart
Safety procedures
Office timings
2. Make New Employees Feel Welcome
Many organizations often make the costly mistake of trying to bring new employees up to speed in a short span of them. In the process, they fail to acknowledge the importance of making them feel welcome. Don't be one of them. Instead, make sure you do the following:
Encourage them to mingle with team members and learn about each other
Let them enjoy lunch together on their first day
Post a welcome message on your company's social media accounts
3. Spread Training Sessions Out
Do you visualize an employee induction program as a training session that takes place in a conference room with one trainer doing presentations for hours on end? If yes, you are not the only one.
But this is not how induction is supposed to be. Take a different approach for a better outcome. Schedule a couple of experts to deliver lectures on different topics, spread over a number of days. This will avoid cramming and overwhelming the new employees in a single day.
4. Communicate Business Expectations Clearly
Clearly put the expectations of your organization across to the new employees. This will help pave the way for what they need to be working towards right from day one.
For instance, if your company follows a policy for applying for leave in advance, make sure you explain the policy in clear and categorical terms. Encourage the employees to ask questions to clarify and answer them satisfactorily.
5. Follow Up Regularly
An induction training is not the end of your face-to-face interaction with your new entrants. Organize follow-up meetings a few weeks after the formal induction training. Find out how it is going, what challenges, if any, they are facing and offer to resolve them. Make yourself, the HR, and senior management fully accessible to your new employees.
Why Induction Training Software?
All your intentions and talks about conducting inducting training effectively won't make much headway in the absence of the right tools and strategies. Nowadays, instructor-led classroom training is not enough; you have to reinforce with the latest training software for best results.
This is where induction training software steps in. The online induction training software can help accelerate induction training, save time, effort, and resources, and deliver positive outcomes through right learning opportunities.
ProProfs Training Maker is a cloud-based LMS that provides the following support:
Such online induction software makes induction training manageable and effective, resulting in:
Positive perception of your organization – culture, values, and goals – in the minds of your new employees
Operational efficiency as employees become productive sooner
A happy and motivated workforce
Increased retention rate as a well-trained workforce is more likely to commit to longer-term relationships
How to Choose the Right Tool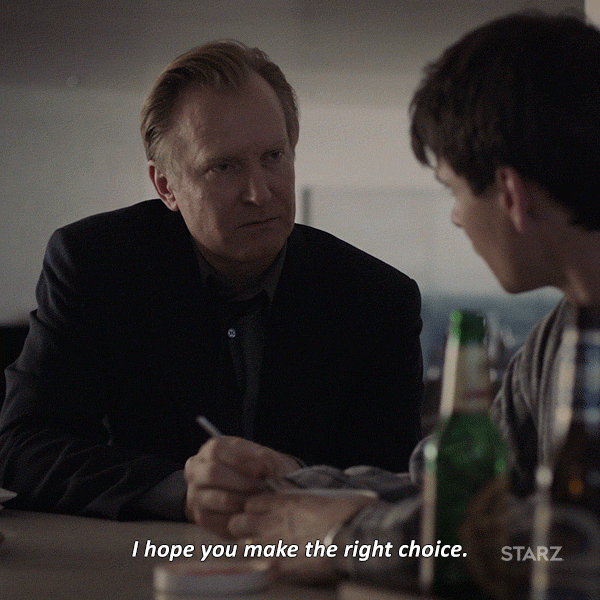 After you learn all the advantages of deploying induction training software and you are ready to give it a try, the next step in the process is knowing how to choose the right one.
This may seem a bit tricky to you initially, but once you understand what you need and what to look for in such a tool, everything becomes easy.
While the list of solutions any end user expects to see in online induction systems can be quite exhaustive, make sure the tool you choose provides you the following supports:
It should be powerful yet simple to use
It should be easily scalable to accommodate variations in the number of learners
It should allow you to put induction training on autopilot and remove the need for frequent human intervention
It should reduce your workload
It should be able to track compliance
Looking for Induction Training Software? Look No More!
When it comes to delivering software products to customers, we at ProProfs believe in going out of our way to do it in the best possible way to ensure customer delight.
Our flagship product, Training Maker, is a good example of it. It helps you achieve the 3 S's of successful online training programs – simplify, streamline, and standardize.
Try our online induction software for FREE. Induct new employees faster with ProProfs Training Maker. Happy onboarding!
Do you want a free Training Software?
We have the #1 Online Training Software for employee training & assessment