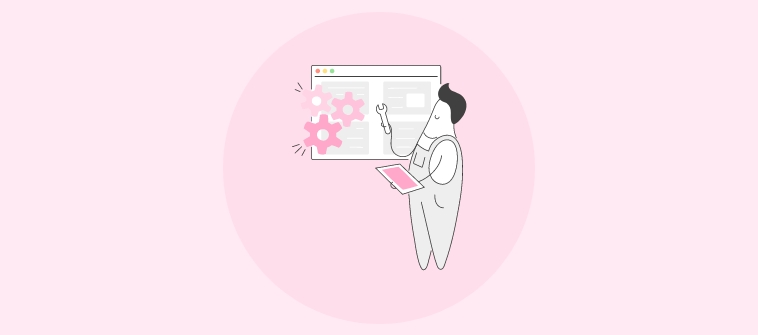 Onboarding employees for the construction sector has remarkably changed over the years and is not a one-size-fits-all approach anymore.

Let's look at an example to understand this.
Lucas is a certified corporate trainer in a real estate development company. For years, he relied on traditional methods to recruit and onboard, such as telephonic interviews, sharing company documents and assignments via emails, and manual evaluations and grading.
The idea was to let new hires engage in organizational socialization on day one so that they could get down to business as soon as possible and reduce the time to productivity.
But this approach started to backfire. It was eating into Lucas' time, efficiency, and productivity. He realized that onboarding new construction workers was no longer sustainable in the absence of well-defined processes, strategies, and tools. He felt the need to find a workaround through an alternative and better solution.
That's when Lucas adopted a cloud-based employee onboarding software system and used some purpose-built courses. The results delighted him and all his team members. Now onboarding construction employees in his company is streamlined, engaging, on time, and measurable.
This is a real example of how a structured onboarding process in the construction industry, like elsewhere, can bring a seismic shift in how you teach and new hires learn.
Generally, construction employees face the daily challenges of complying with various compliance and safety regulations. Besides, they need to know how to plan, implement, manage, and complete construction projects on time. A high employee turnover rate is another major issue in the industry.
Only a formal onboarding and training program can help you overcome these challenges and make record-keeping easy.
With this post, you'll get to explore the common onboarding challenges in the industry and their solutions. You'll also learn some additional proven tips on construction onboarding best practices, strategies, software solutions, and courses. This will make new hire onboarding simpler, more impactful, measurable, and sustainable.
Continue reading to find out how you can also benefit like Lucas.
Watch: How to Create an Employee Onboarding Training Program
Why Onboarding Is Necessary for the Construction Industry
Working in the construction sector is like finding one's way in a difficult maze. Sometimes it can be insanely dangerous. Workers often work in a hazardous environment using high-risk machinery and equipment.
They also need to navigate through numerous safety and compliance rules at the federal and state level. Bigger the project, the greater the need to follow these guidelines.
The risk of injuries and fatal accidents is higher among new hires because they are new to the field or a work environment.
According to the Colorado-based premier insurance company, Pinnacol Assurance, among its policyholders, around half of workplace injuries claimed involve construction employees who have been on the job for less than 12 months.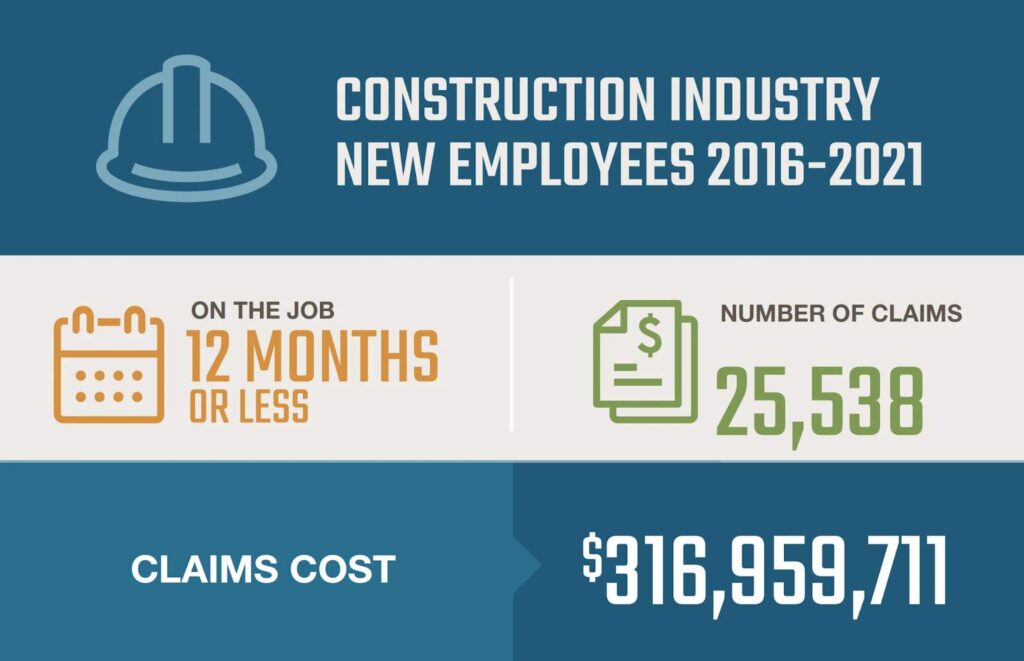 (Source)
In such a situation, a well-designed onboarding program and follow-up training can help your employees and company in the long run.
Onboarding sets the stage for what lies ahead as a part of their job roles and responsibilities, including safety matters, besides educating them on your company culture and policies.
Through onboarding, you can send clear communications about expectations from them, keep them prepared for their jobs, and start them off on the right foot.
Also, effective onboarding is significant from the perspective of engaging, motivating, and retaining new hires.
Challenges & Solutions for Onboarding Construction Employees
Like other industries, such as manufacturing and healthcare, the construction industry faces many challenges when it comes to onboarding recruits. It can be a procedural, technical, or manpower issue. Let's find out some of these challenges and how to overcome them.
Establishing Goals & Expectations
Setting clear goals and expectations is crucial for onboarding, but this is something the construction industry finds challenging. Projects keep changing, tools get replaced, and there are changes in leadership roles. So, priorities change and this makes setting definite goals and expectations difficult.
How to Overcome It
While some goalposts will keep changing their place, there are a few areas, like safety procedures and quality control measures, that remain constant. Set clear goals and expectations based on them. You should first set role-based goals for your new hires before you start tracking their progress and how well they transition into their new jobs and environment.
Watch: How to Set SMART Goals
The Need for Faster Onboarding
"Many will start fast, few will finish strong." — Gary Ryan Blair
Compared to other industries, the employee turnover rate in the construction industry is high. Layoffs at the end of every project and an increase in the number of opportunistic employees are to blame.
This leads to an all-time high demand for construction workers. As companies rush to fill in vacant positions to ensure uninterrupted work, there arises a need for onboarding and assimilating employees faster.
How to Overcome It
There's no shortcut to proper onboarding. You need to follow a thorough process, no matter how short you are of time, how critical the vacant positions are, and how fast-paced the work environment is.
When you bypass onboarding, it can pose dangers to employees in terms of compliance and safety, threatening their well-being and damaging the business reputation.
The best you can do is to deploy a user-friendly and robust tool like a learning management system (LMS). They can help you simplify and accelerate onboarding through automation, ready training resources, and support.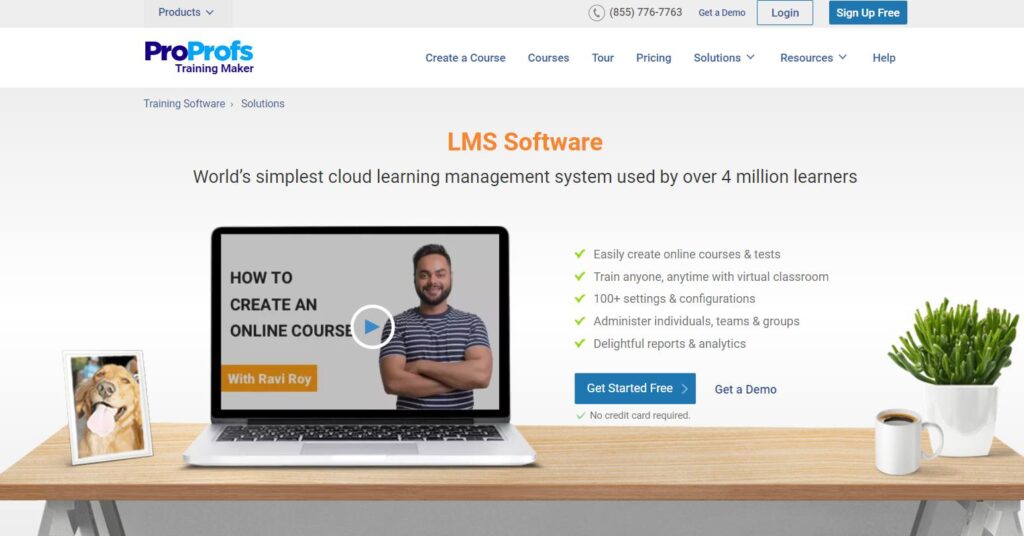 Updating & Communicating Internal Policies
Sometimes, keeping company policies updated, relevant, and compliant with industry regulations can be time-consuming. Compliance rules keep changing frequently. Based on the extent of changes required, you need to rewrite your internal rulebook and communicate the updated information to your new employees.
This can slow down the onboarding process, more so if you still lay out your policies in a hard copy or physical form.
How to Overcome It
You can maintain an online version of your policies and procedures. This way, updating them and sharing them with your incoming employees come easy.
Most of the time, you can do it through drag-and-drop, copy-pasting, or simply by adding a link to the latest policies of the governing bodies on your website or employee handbook.
Adapting to a New Culture
The construction industry employs a large number of employees. As of 2022, there are 10,019,790 employees in the construction industry in the U.S.
With such a huge workforce working at different levels, a vast number of machines and equipment to use, and an endless list of do's and don'ts on safety and compliance, new hire adaptation is not an easy ride.
They need to break the ice with team members, supervisors, and other departments and get to know them better. They also need to learn new ways of working, communicating, and reporting.
How to Overcome It
Train your new hires on how to be more flexible and learn new things faster. Inculcate the habit of seeking help from their peers and asking questions whenever necessary. Assigning a mentor can also help them immensely.
Watch: Managing Change in the Workplace
Again, an LMS can be your go-to solution here. It offers the flexibility to learn anytime & anywhere and provides a collaborative social learning environment.
It is not uncommon for organizations to have groundbreaking onboarding and training ideas.
So what stops them from translating those ideas into actions every time?
The absence of a supporting tool.
This is partly because many enterprises still stick to the traditional classroom learning method. They think the method still works for them. So they don't want to switch to a modern learning system.
But the reality is that this old-school learning system comes with numerous limitations. Check them out here.
How to Overcome It
It's simple. Adopt the right employee onboarding software. These tools can help you take charge of onboarding, make it more flexible and learner-centric, and initiate new hires faster and better into your organization through:
easy course creation

centralized training

learner-friendly content formats

knowledge base & help centers

multilingual support

social learning

mobile learning

tracking & reports

Before we move to the next challenge, here is a short case study that demonstrates how adopting the right training tool can bring significant business results.
ATI Training, a professional training and coaching institute in Florida, was planning to launch online training. However, the lack of a platform hampered its plan. The institute had all the plans and ideas ready to take off and all it wanted was a software application to help it in that mission.
After some homework, it finally chose a cloud LMS, which turned out to be a great solution. The institute used the software as an
authoring tool
and an LMS.
Being a user-friendly platform, it enables users to build custom courses, quizzes, surveys, certificates, and more easily and quickly. Also, customer support resolved any issue quicker than the institute expected.
The institute could set up self-enrollment, which increased its productivity. Its employees now spend their free time on more important areas, such as organizing more online classes.
Now, everything is streamlined, saving the institute more time while simplifying and accelerating training instruction, administration, and learning.
The inability to access the right course materials is another challenge that the construction industry often faces. While massive open online courses (MOOCs) are free and some of them offer verified certificates, they are not always credible. Also, most of them are accessible for only a limited time.
The solution lies in going for a different source of online training courses.
How to Overcome It
Most LMS software provide a library of ready-made courses on different skill areas. These resources are generally customizable and professionally designed. You can even upload your existing training materials and policies, add branding, and train learners in multiple languages.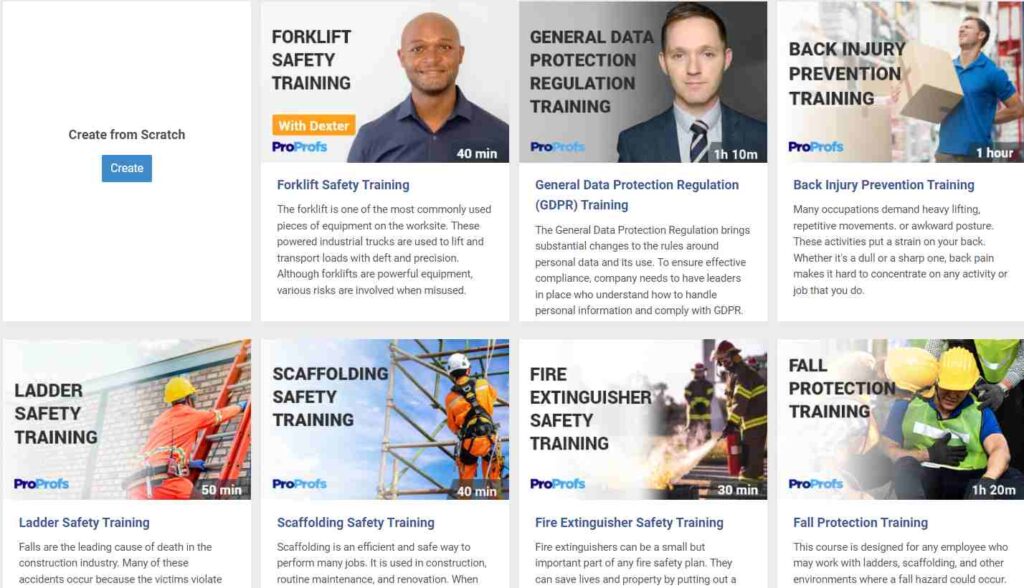 Also, these courses are mobile-friendly and learners can engage in self-paced learning. These support various formats like text, videos, infographics, slides, and PDF files.
Overcoming the challenges this way is not enough. For onboarding new employees in construction, you need to follow certain tips or best practices as well.
7 Tips for Onboarding Construction Employees
You know the importance of onboarding and associated challenges in the construction industry. Now let's look at some of the practical steps you can take to make new hire onboarding a success.
When you simplify the onboarding process, it becomes hassle-free for everyone and you become more productive. New hires should see onboarding with interest and as an opportunity to learn and grow professionally.
Share the paperwork in advance and automate workflows. Whether it is sharing the offer letter or getting notifications for document submission and training due date, focus on making these processes simple and engaging for your new hires. This will help reduce dissatisfaction on their part.
Provide Easy Access to Information
Starting off on a new journey in a new organization can be overwhelming, even for senior professionals. Meeting new people and learning new policies and processes can take days and even weeks.
So, you should consider providing easily accessible resources like a knowledge base or help center consisting of FAQs and explainer videos, as well as important emails and contact numbers.
This puts key information at their fingertips and removes the need to constantly contact someone through emails or calls. More importantly, it teaches new hires to be self-independent and confident about their jobs.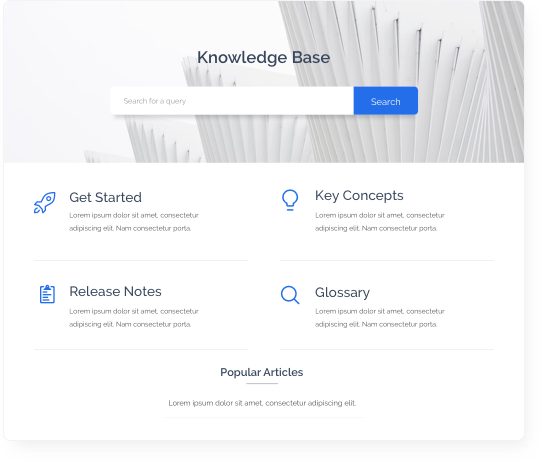 Welcome Questions & Feedback
As new entrants into your organization, your recruits will have so many questions on their minds about their roles, expectations, company policies, procedures, team structure, and departments.
Be supportive in such situations. Conduct regular check-ins to find out what they want to know and provide answers to them.
Also, collect feedback from time to time to understand how they feel about the onboarding process and how you can improve it. For this, you can use online surveys. You can embed them into a course and these give you instant answers.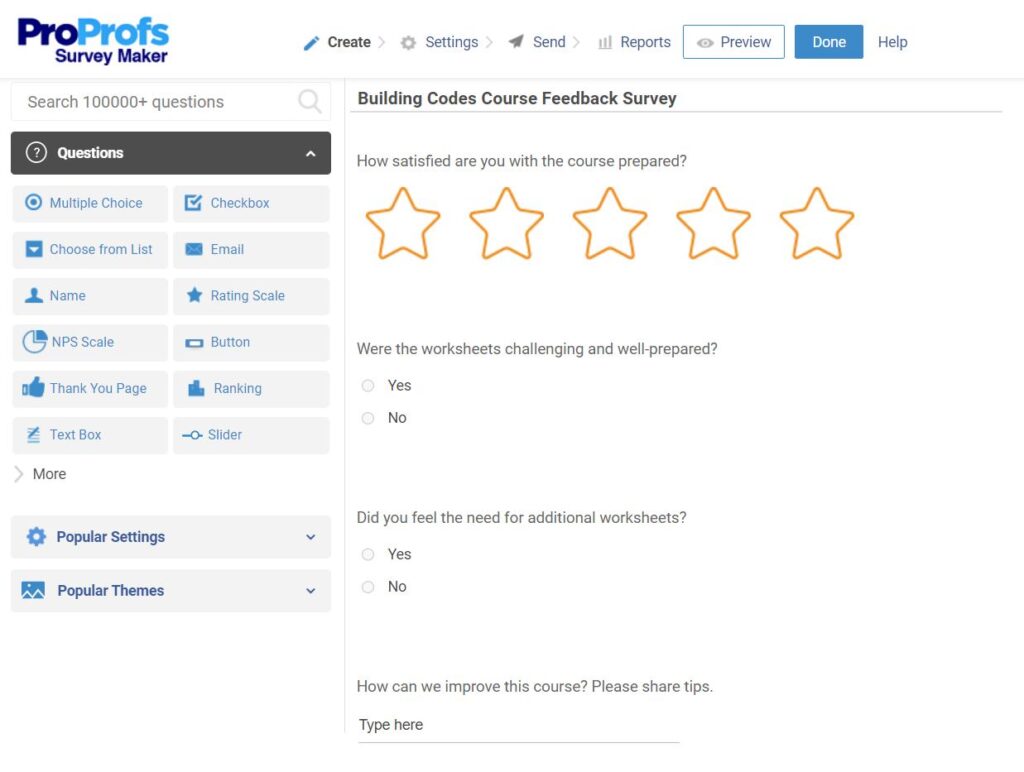 According to a recent report, out of all the industries, the construction industry faces the biggest language barrier. Effective communication between supervisors and employees often gets hampered because they speak different languages. This affects employee productivity and safety.
You can offer training materials in a new hire's native language and provide a provision for translating safety signage to ensure clear communication and avoid misunderstanding. Similarly, teaching English-speaking recruits basic words and phrases in another language can help address communication gaps.
Here, an LMS available in different interface languages can prove handy. They remove the language obstacles that come in the way of learning and improve learning and retention.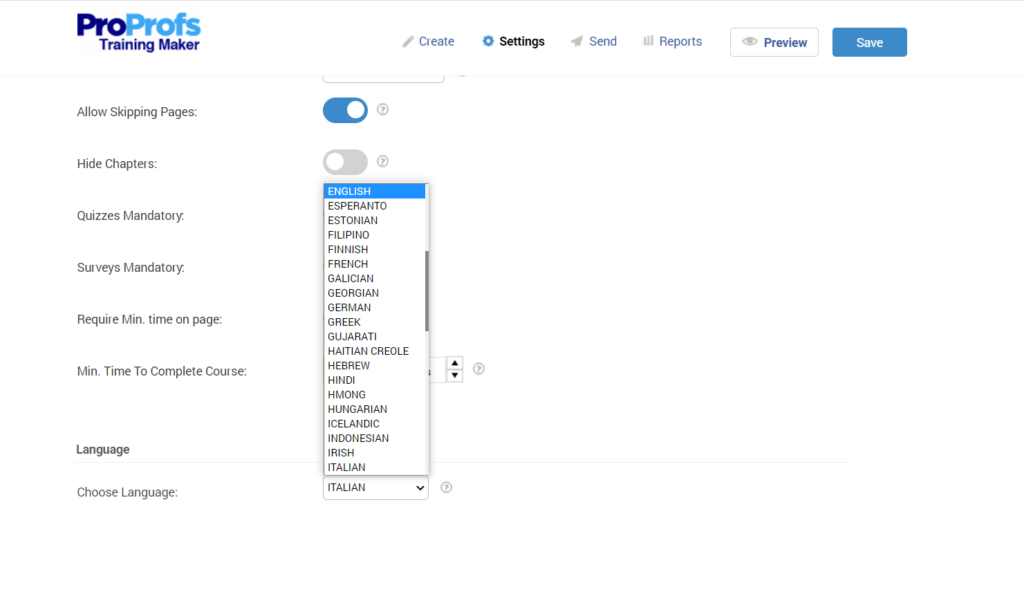 Prioritize Safety Training
As we saw at the beginning, the risks of injuries and other hazards in the construction industry are higher among new hires. So, putting safety training first should be a priority for your inexperienced first-timers.
Walk them through the common occupational hazards they will encourage daily and ways to prevent them. Train them on how to use safety gear properly while working on ladders and scaffolds. An onboarding topic on emergency preparedness and response action plan can also prove helpful in mitigating risks to human lives.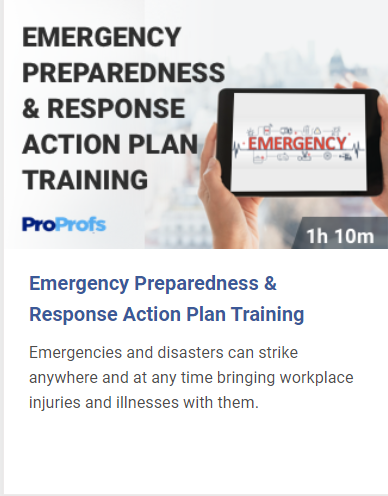 Provide Tools & Resources for Successful Learning
It's not sufficient to provide your new hires with a roadmap for training and career development in your organization. You also need to provide all the necessary tools and resources that aid them to learn seamlessly and succeed in the field.
You can use advanced technology, such as 3D models with building information modeling (BIM), virtual walkthroughs or tours, and simulations. Construction crew management software is another learning solution you can consider. These let you automate documentation, planning, scheduling, communication, collaboration, file sharing, and reporting.
Get Your Entire Team Involved
Construction requires teamwork revolving around communication, coordination, and support. Your new hires should never feel unheard, neglected, and be left to fend for themselves.
Let some of your existing employees assist the recruits during their initial learning phase. It can be as simple as answering questions like where to park and where to proceed when they first arrive at work.
As your new hires proceed with their onboarding, you can assign them a buddy or mentor who can help them learn the ropes, how to operate machines safely, and ramp up productivity quickly.
Watch: How to Mentor Employees
Watch: Team Building Activities
These are some of the best ways to onboard construction workers. In the next section, we look at how to safely welcome your new hires.
How to Onboard Construction Workers Safely
67% of construction workers feel that their performance and productivity standards are higher than their safety standards.
When new hires start working as full-fledged members of a construction company, they need to follow many safety and compliance standards. That's what we've discussed so far. But there's another related matter that you need to know.
It is safe hiring and onboarding practices.
Managing the risk factors associated with new hires begins even before you actually hire them. Candidate screening is a must to minimize the chances of hiring people who aren't suitable for your organization.
You can conduct the screening during the pre-employment phase or before you send the offer letter. For this, you may consult an employment law expert to ensure you get it right.
Some of the areas to check candidates for are:
References

Name and address verifications

Educational background

Criminal records

Drug & alcohol use

Integrity test

Motor vehicle records

Professional certification

Record for sexual offenses

Social security

Workers' compensation history
Similarly, safety during onboarding training is something you cannot overlook for your construction workers.
For example, if you're conducting heavy equipment operations training, you should not initiate your new hires into operating the actual equipment right away. This job requires strength, agility, hand-eye coordination, and alertness. Those who are new to the skills can pose dangers to themselves and those around them.
Instead, you can use video trainings and virtual reality (VR) to educate them on various practical skills that involve risks. It will enable your new hires to learn how things work before they actually enter a live construction site. It provides a risk-free environment to lay the foundation for all the safety precautions they need to take on the job.
Simplify Construction Employee Onboarding With the Best Practices!
Onboarding new hires in the construction industry may throw up a lot of challenges, mainly because the nature of the work done in this sector is intertwined with safety and compliance matters. But with the above tips, you can make it manageable, constructive, and productive.
The key to an impactful and sustainable construction onboarding is to provide the right tools, resources, support, and training to the new team members. A structured onboarding process enables them to reach their full potential quickly and minimizes the time to productivity. This ultimately reflects on your bottom line.
Along with a mentorship program, the right onboarding software and relevant courses can improve learning, learner engagement, and experiences. They should figure in your onboarding strategy if you want solid results out of your efforts.
Do you want a free Training Software?
We have the #1 Online Training Software for employee training & assessment