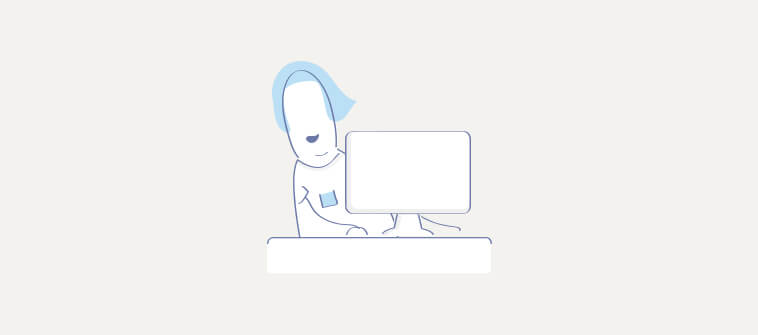 Customer service training is worth every penny. This is because the success story of all businesses is woven around excellent customer service.
Let the numbers do the talking, to begin with:
70% of customers' buying experiences are influenced by how they feel they are being treated. (McKinsey)

A customer is 4x more likely to buy from a competitor if the problem is service-related rather than price or product-related. (Bain & Company)

It takes 12 positive customer experiences to compensate for one negative experience. (Ruby Newell-Legner, customer satisfaction specialist)
These statistics reinforce the fact that customer service is a critical factor in any business, irrespective of the industry. It can make or unmake a business. Delightful customer service is the name of the game.
The way your customer care agents communicate with your customers, handle customer complaints, and the response time – all boil down to training. And for customer service teams to be good at what they do, they need the right customer service training.
This is what this blog post is going to discuss. Continue reading to find out.
What is Customer Service Training?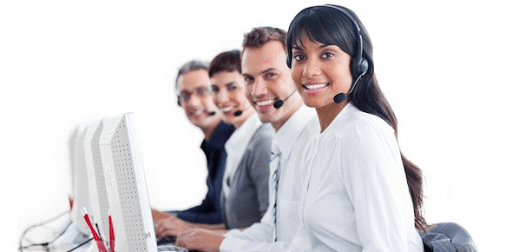 It is training for customer support teams to improve the quality of customer service. The ultimate goal of this training is to educate customer service teams on how to ensure customer satisfaction, customer retention, and customer success.
Like other training programs, training employees in customer service has gone online in recent years. This is clearly because of some significant advantages that you don't get to see in traditional learning systems.
Online customer service training offers the flexibility of anytime, anywhere, and any device learning. Learners can choose their schedules and self-pace the training. Instructors, on their part, can easily create training modules, share them with an audience, locally or remotely, and track progress in real-time.
How Many Types of Customer Service Training Are There?
Depending on whom you train, when, and how, this training can fall into different categories. Some of the common ones are:
This customer service training is for new hires, both beginners and experienced. During the training, they learn how to work with new products, services, and client base. In this sense, it is an onboarding training program that acclimatizes new hires with a new work environment, company culture, products and services, and customers.
The newly hired customer service representatives also get acquainted with existing team members and office premises. It is also when the workspaces & tools are set up and the work expectations are communicated.
Quarterly or Yearly Training
Targeted at existing employees, this type of training is conducted at regular intervals. You may choose a schedule based on what works best for you and your teams.
Employees generally undergo training on skills and competencies based on evolving industry trends to keep pace with them. Similarly, team building activities form a key part of this training type since customer support works in teams and they need to maintain strong relationships.
In-house training is a cost-effective and time-saving method of educating customer service executives. It uses one's own trainers and training materials to conduct training internally in the workplace and doesn't involve traveling. The training program may be classroom-based, online, or blended.
Sometimes, companies take the service of external expertise. Since subject-matter experts conduct the training, the programs are usually engaging and inspiring.
Customer service teams may attend the expert sessions online, or they may physically attend seminars to improve their trade skills.
This is the most unique of all training types discussed so far.
At times, there may be a new product launch, rebranding, recall, or a large-scale ad campaign. You need to train your customer service agents in conjunction with these special events.
Such time-sensitive training prepares employees to take calls, field questions, respond to emails, and handle inquiries related to your brand activity.
What Are the Key Benefits of Customer Service Training?
"The best advertising is done by satisfied customers." – Philip Kotler, Marketing Consultant
Customer service can and should never be an afterthought. On the contrary, it is the factor that decides whether a customer wants to stick around with a business or not.
Here are some significant benefits of deploying customer service training for employees:
It builds knowledge, skills, and the confidence to deal with customers

Trained employees know your products and services inside out

Training improves the quality of customer service

It ensures customers get the best treatment possible from your employees

Customers get positive experiences consistently from a trained team

It improves employee productivity, job satisfaction, and retention

Increased customer happiness, loyalty, and retention
What Are the Top Customer Service Skills You Should Develop?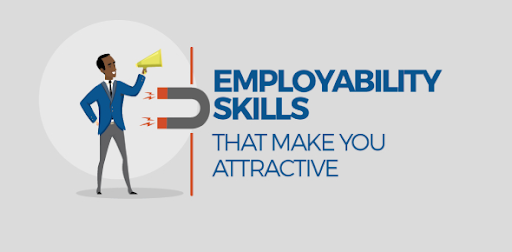 Since we're talking about customer service training, let's also understand some of the in-demand skills expected of a professional to understand how to train employees on customer service.
Almost all of them are soft skills or people's skills. You should focus on these skills as your customer service training objectives.
Communication skills, whether verbal or written, can help customer service teams build lasting relationships with customers. When there's clear communication, they can understand each other better.
Similarly, positive and transparent communication builds trust with customers. Employees should continuously improve their communication skills to avoid miscommunication, objections, and even conflicts.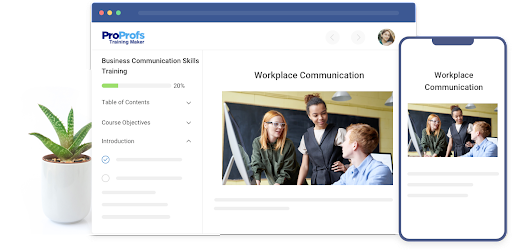 Everybody talks, nobody listens. Good listeners are as rare as white crows." — Helen Keller
Similar to communication skills, listening skills enable you to understand your customers' needs better. Customer service representatives with active listening skills know what their customers are saying and why. They can make out the mental state of the customers from the tone of their voice.
Not only this, the representatives can respond to clients appropriately only if they're good at listening.
Empathy is that component in customer service that lets you understand why a customer approached you in the first place. Empathetic employees make customers feel understood & valued and such customers tend to return. It is about readily realizing customers' pain points. This can involve conducting training programs where reps are taught the following:
Ensure interactions are conversational instead of transactional

Have more personalized interactions

Try to see the perspective of the customer

Principles instead of just procedures

The art of not taking the customers words personally

Patience
This skill finds usage when you're dealing with difficult customers. It is the ability to understand the point they are trying to make without losing your cool.
Customer service teams should show the courage to keep listening and focusing on their customers regardless of how unhappy, frustrated, or angry the customers are. In the end, they will earn respect from their customers for bearing with them.
No matter how highly you think of your customers and what amazing customer service ideas you have for them, you can't deliver on them if you are bad at managing time.
That's why you need to cultivate time management skills. This will make you more efficient, productive, and dependable.
It is a specialized skill for putting customers' interests first before anything else. Employees with this skill know what their customers need and how best to meet them. They are relentless in their focus and in meeting customers' real needs through their products and services without cutting corners.
You can train your employees on this skill by using customer advocacy strategies.
How to Create a Customer Service Training Program
Any list of customer service training tips will remain incomplete with a section on how to develop such a program.
Proper planning, execution, and evaluation form the three pillars of successful customer service training programs. Let's elaborate on each of them.
Before you conceive your customer service training plan, you should know your customers well. You need to know what they expect from your brand, how they perceive you, and how you can connect with them best.
Here, customer surveys can give you the necessary analytics to gain a deeper understanding of your customers. They can help you shape your training according to the feedback they shared.
Along with this, you should analyze how you're delivering as a team and as an organization and if there is any shortfall. Identify the current knowledge and skill level of your customer support team, their training needs, if any, and resources available.
When it comes to administering customer service training or any other employee training, choosing a proven method is crucial. For example, you can apply the 70/20/10 model. According to it, people tend to acquire 70% of their knowledge from experiences, 20% from social learning, and 10% from formal training.
This means you need to use a mixed learning delivery model based on that ratio.
As you can see, the emphasis should be on experiential learning or learning by doing. For this, you can put learners under real job scenarios and let them learn by actually performing a task. Similarly, you can share case studies and simulations to explain how things work in reality.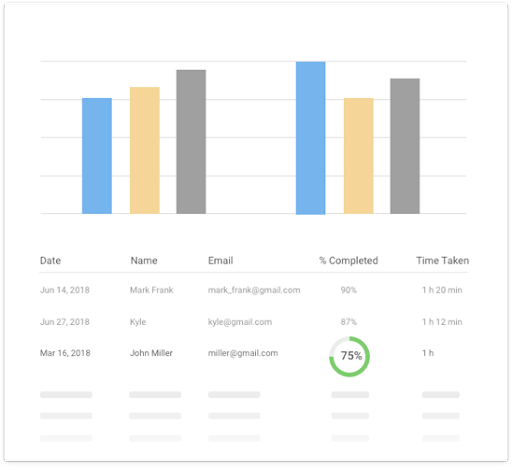 Regular evaluation and feedback, both during and after training, can give your customer service training a sense of direction. These assessments will shed light on who is progressing as expected, who is falling behind, and who needs extra assistance.
Similarly, an analysis of training data will reveal the overall experience of your learners, difficulty areas, and even satisfaction level.
You should also look at how completing the customer service program has impacted your client servicing.
Based on the results you see on the ground, you can give specific and actionable feedback to training participants.
What Should Be Included in Customer Service Training?
Generally, these training programs primarily focus on enhancing the knowledge and skills of customer service professionals to perform their job roles in the best way. Due to this, mastering customer service skills like the ones we discussed above will be an integral part of the training.
That said, the best customer service training may also cover some other areas.
For example, you may add a session on your company's mission and vision. Customer service agents serve as a point of contact for customers. They also act as your business representatives. That's why they should resonate with the values your brand stands for during their interactions with customers.
A self-care program is another topic you can include in the training. Customer service agents are often under a lot of pressure, having to deal with difficult customers and their complex problems.
So, you can encourage them to add healthy practices like yoga, meditation, and physical exercises to their routine. You can offer free gym memberships as a gesture that you care about their well-being.
To get a better idea of what all can be a part of such courses, view this Customer Service Training Template.
How Does an LMS Aid Customer Service Training?

A learning management system or LMS can serve as reliable online customer service training software. Such solutions are a big game-changer in terms of helping streamline online learning & development and making it sustainable in the long run. These provide an essential tool to plan, create, share, and track customer service training courses and tests online.
Using such online training software, you can easily create online courses and train your customer support team on core customer service skills.
For example, you can create a course on effective telephone skills to help develop the communication skills of your customer service representatives. You can tie this training to your ultimate business goal of increased sales.
Some of the enabling features in an LMS for customer service training are:
Learning management systems, thus, help you turn your customer service training ideas into a reality.
Strive For Customer Success With Customer Service Training
When customers get in touch with a customer service department, they come with high hopes. They share their experiences with a company's products and services, their pain points and seek answers to some pressing questions.
To provide excellent customer service and keep your customers happy, you need to have what it takes. Training your customer service teams is the best way to achieve this goal. For that, you need to develop a training plan, use the right tools, and train your employees on the essential skills.
All this translates into quality customer service, customer delight, and greater customer loyalty.
Do you want a free Training Software?
We have the #1 Online Training Software for employee training & assessment