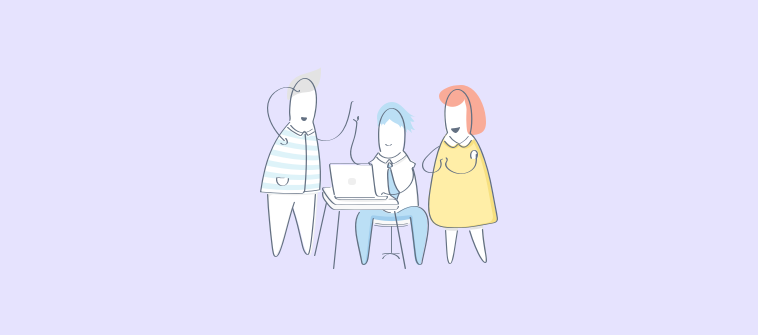 The goal of education is understanding; the goal of training is performance.
– Frank Bell
Visualize these scenarios:
The vacant posts in your organization are taking tons of time to get filled

There are growing grievances and employee litigations

The HR department's productivity is falling fast

They are out of touch with the industry trends
These are just a few signs of an ineffective or failed human resource department.
As one of the greatest assets of an organization, the human resources team plays a paramount role in managing employees and administering employment laws. They act as a strategic partner for a growing organization.
Like the rest of the employees, they require ongoing training to ensure that they perform their duties well and become a strength for an organization.
Here, the role of the HR training software cannot be discounted. This is exactly what we are going to talk about in this blog post. Read on…
What is HR Training?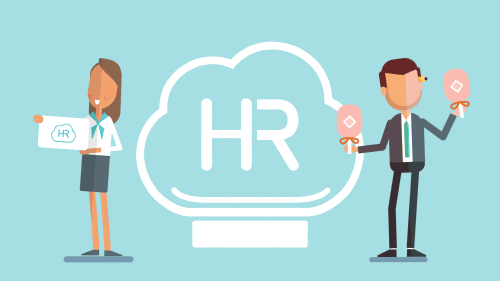 Not to state the obvious, HR training refers to training meant for HR professionals to help develop skills and increase competency. The training can be on new technologies such as augmented analytics, emerging trends, or compliance requirements. Such training programs keep HR executives up-to-date on their roles and responsibilities, help meet various kinds of legal obligations, and take care of employee welfare.
In the last couple of years, training for HR personnel has switched to the cloud with online learning and blended learning. This not only makes teaching and learning easier, thanks to anywhere, anytime, and any device access that such web-based learning offers, but it brings down training costs, logistical requirements, and effort.
---
Read More: What Is Employee Training?
---
Importance of HR Training Programs
As the vital link between business owners and employees, the human resources team plays many strategic roles. Like other employees in an organization, they need ongoing training. For that, a business needs to analyze the learning needs of its human resources department as they relate to day-to-day operations.
HR training is significant from the following perspectives:
✓ Discharge Day-to-Day Roles & Responsibilities
Whether it is recording daily attendance of employees, managing their leaves, or addressing grievances, HR is one of the busiest departments in any organization. To make sure that they are able to perform each of these tasks efficiently, organizations need to provide them training.
✓ Stay Up-to-Date With Changing Compliance Laws
Employment-related laws constantly undergo changes and since HR personnel are the ones who administer those laws, it is necessary that they always stay on top of these regulations. For instance, they need to be aware of and implement minimum wage and overtime eligibility laws under the Fair Labor Standards Act (FLSA) affecting private and government organizations.
Similarly, they should know how often the organization needs to deploy a sexual harassment training course for employees as well as supervisors as mandated by federal and state governments.
Only regular training can provide them the necessary knowledge about such mandatory laws.
✓ Assess & Meet Business Goals
From recruiting, training, and retaining top industry talents to overseeing the smooth operations of a business and ensuring increased productivity, the HR department wears many hats. All of these activities are aligned to ultimate business goals. To make sure the HR are able to discharge their responsibilities well, they need corporate training to empower them to assess and meet those goals, for example, on a quarterly basis.
✓ Play the Role of a Strategic Business Partner
Today, human resources teams everywhere are increasingly playing the role of a strategic business partner. Businesses are recognizing their HR department's role in shaping the future of their organizations. Learning & development programs within a company is now a big part of HR strategic business planning. Only professional HR training can successfully prepare them for this role.
Types of HR Training
HR training is broadly divided into four types according to the mode of administration. They are:
#1. Lecture-Based Lessons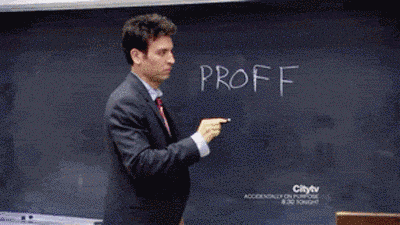 This type of training primarily consists of learning sessions involving classroom-based lectures and lessons. Common mediums of instruction include videos, presentations, and case studies. To further enhance the learning experience, instructors can add group discussions, Q&A sessions, and role-plays in this type of training.
#2. In-Person Training
In-person training as seen in a buddy program is another form of training that you can deploy for your HR personnel. Such training is more personalized and less formal, thereby encouraging open communication and helping build trust. Experienced employees take up the role of a supportive mentor and provide assistance to new recruits. Training can be on the existing payroll system, leave policy, or any of the HR KRAs in the organization.
#3. Technological Training
Training on the tools that HR personnel use in the execution of their duties is a necessity in today's tech-driven world. Technology is one way to stay one step ahead of the competition. Technology training for HR involves learning and testing sessions on software applications that HR regularly uses for themselves as well as to train new employees.
#4. Activities-Based Training
Learning & development doesn't necessarily have to be solely classroom-based. Sometimes employees learn a lot from team-based activities such as potluck, arts & crafts, and scavenger hunt. Interesting activities not only break the monotony but also teach employees to make use of resources and shoulder responsibilities. You can easily deploy this type of training for your human resources team.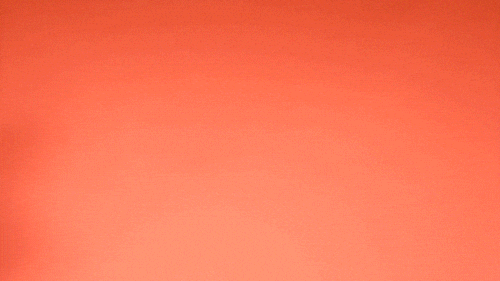 No matter which HR training type you deploy for your organization, the need to use software platforms such as learning management systems is always there. This is because online knowledge management tools can simplify, streamline, and standardize teaching and learning in a big way. This leads us to the next talking point.
---
Read More: Online Compliance Training: 10 Best Practices that You Should Start Following
---
HR Training Software
A cloud-based HR training software application such as ProProfs Training Maker can be a game-changer for your corporate training. It can help troubleshoot many of the training pain points, and simplify and speed up the process.
Some of the best HR training software on the market come bundled with a host of useful features. They include:
Create HR training courses in minutes. Import existing content and upload images, quizzes, videos, and presentations to your course to provide an engaging learning experience.
Access resources like ready-to-use courses, training templates, and themes in one place.
Plan learning roadmaps for learners and link them to measurable learning objectives.
☑️ Mobile-ready platform
Provide access to training programs anytime, anywhere, and on any device.
Manage courses, learners, and instructors from one secure, central location.
Test knowledge retention at the end of each chapter, and gather course feedback at the end of a course.
Promote collaborations and discussions among learners with tools that support knowledge sharing.
☑️ Multi-lingual support
Author courses in a language that your learners understand.
☑️ Reports & analytics
Track learning progress and identify knowledge gaps with the help progress reports.
Validate successful learning outcome with beautifully designed certificates.
Read More: 10 Best HR Training Courses
Online Human Resource Training Courses
One of the striking features of HR training software is it enables corporate trainers or instructors to build custom courses easily and quickly.
Watch:

You can develop training materials including tests, manuals, and classroom exercises. Add presentations, GIFs, videos, and quizzes to make learning engaging and ensure compliance.
If time is a constraint and you need to get your online HR training courses off the ground fast, pre-built courses and templates like the ones ProProfs provides can be immensely helpful. They are crafted by professionals based on the best human resource training topics.
Create the best HR training courses online. Train HR personnel anytime, anywhere with HR certification courses.
---
Read More: What Do HR Professionals Really Do? Dispelling 8 Common Myths
---
How to Choose the Best Employee Training LMS
Given the number of similar-looking and similar-sounding HR training software applications on the market today, you may find it overwhelming to pick the right one for your business. But there's a simple rule of thumb to overcome that uncertainty. Just follow the steps outlined below.
✔️ Identify Your Training Needs
First things first. Before you dip your toe in the water, perform a training needs analysis to identify and plug knowledge and skill gaps of your human resources team. HR covers vast functional areas. Prioritize training on each area. Once you are clear about your requirements, you are one step closer to choosing the corporate LMS software that can help you.
✔️ Explore the LMS Market
The employee training software market is a huge and ever-growing one. It's impossible to check with every single software service provider. The best you can do as a buyer is to narrow down your search to a handful. Software review sites such as Capterra and Crozdesk can make your search for the perfect tool easier with their well-researched recommendations.
Read More: 10 Best Employee Training Software
✔️ Choose an LMS That Can Meet Your Needs
Regardless of the size of your organization, the training needs of people managers remain more or less the same. Every customer turns to online platforms seeking to address training pain points. Among other features, the tool you choose should allow you to develop and share online courses easily with your learners. Also, it should enable you to schedule and track learning activities in real-time.
---
Read More: How to Develop Your First Employee Training Program
---
Looking For HR Training Software? We Can Help!
Training Maker by ProProfs is a fully-hosted, versatile, and user-friendly online training software. Designed to offer a delightful experience to end-users, this cloud-based knowledge management tool can help simplify all kinds of corporate training including human resource development training.
Train your HR personnel first and this will naturally take care of the needs of other employees. If you're considering buying a tool for training your HR department, you've come to the right place.
Take a tour. Request a demo. For a no-obligation, free trial of our online employee training system, simply call (855) 776-7763.
Do you want a free Training Software?
We have the #1 Online Training Software for employee training & assessment