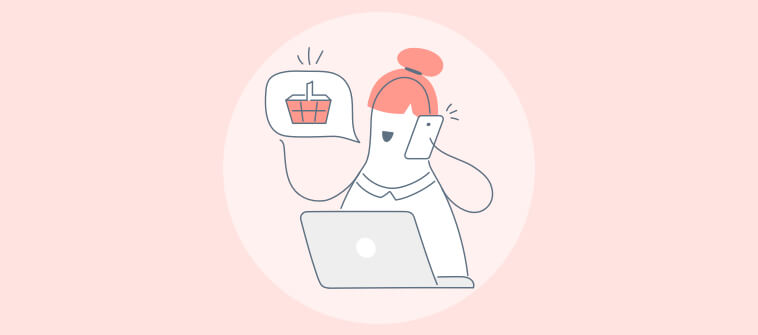 Call centers have evolved by a huge degree from the 1960s when the agents used to be housewives functioning as telemarketers. Today, agents require proper call center training to learn how to serve various functions in sales, servicing, marketing, support and what not!
More than half of the customers consider the service a business provides while opting for a brand.
At the same time, many business call center agents have problems working with modern-day requirements.
These technological and skill-based challenges contribute to a high attrition rate.
The missing link in all these is systematic call center training.
In this post, we'll be looking at why such training matters, what are the training benefits, the best practices for training call center staff, which software solution you should choose and more.
Let's dive right in.
What Is Call Center Training?
Call center training is training deployed in call centers. In this training, call center staff, especially the frontline agents, are trained in the best practices of communicating directly with customers.
A business can use different types of call centers to help deal with customer queries, complaints, suggestions, and feedback. Depending on the training needs, participants can learn through different courses, helpful resources, and details of best practices to provide the best services.
Like other professional training programs, call center employee training is an ongoing activity that improves employees' soft skills and provides a positive customer experience.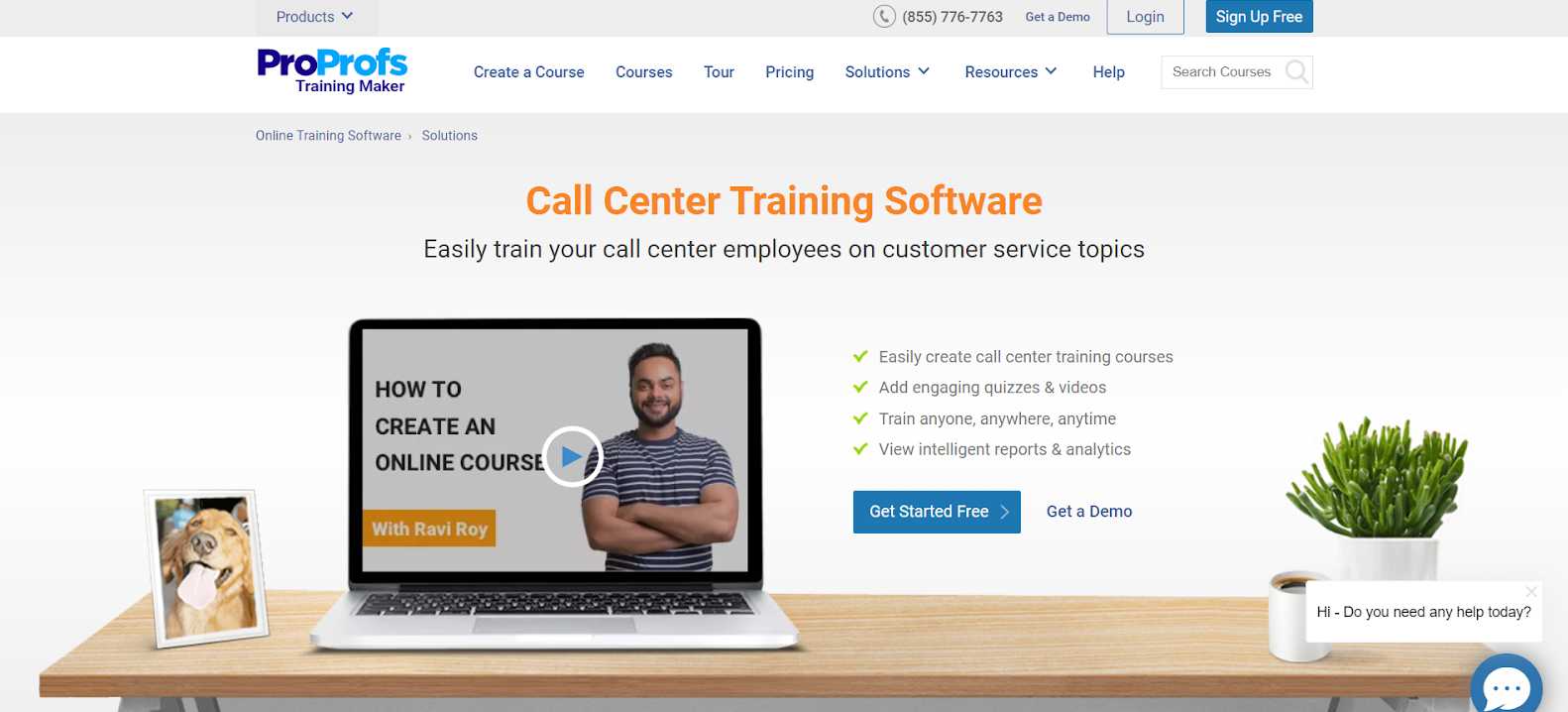 But that doesn't stop there.
The training also involves top management overseeing business operations by training them on industry trends and effective strategies.
Watch: What Is Employee Training
Types of Call Center Training
Call center training is divided into five broad categories based on how these are conducted. They are:
Physical classroom training has been the convention for a long time, and hasn't lost its shine yet. This training is beneficial for an in-office training setting where you've all the trainees in-house. It may include lectures, workshops, and group activities.
2. Live Call Training
This training is like a litmus test of the staff's capabilities. Through live call training, your new agent will take up customer care calls, and a supervisor will monitor them live.
In particular, you'll be able to assess how well your employees handle calls under pressure. They'll take notes or find out the areas that require improvement. You can retrain them or give them the go-ahead based on their performance.
3. Online Training
Online learning is on top of the game when it comes to accessibility, speed, transparency, and engagement. You can deploy online training independently or as a blended learning method alongside traditional classroom training.
There are many professionally designed and ready-to-use online courses that you can use during online training.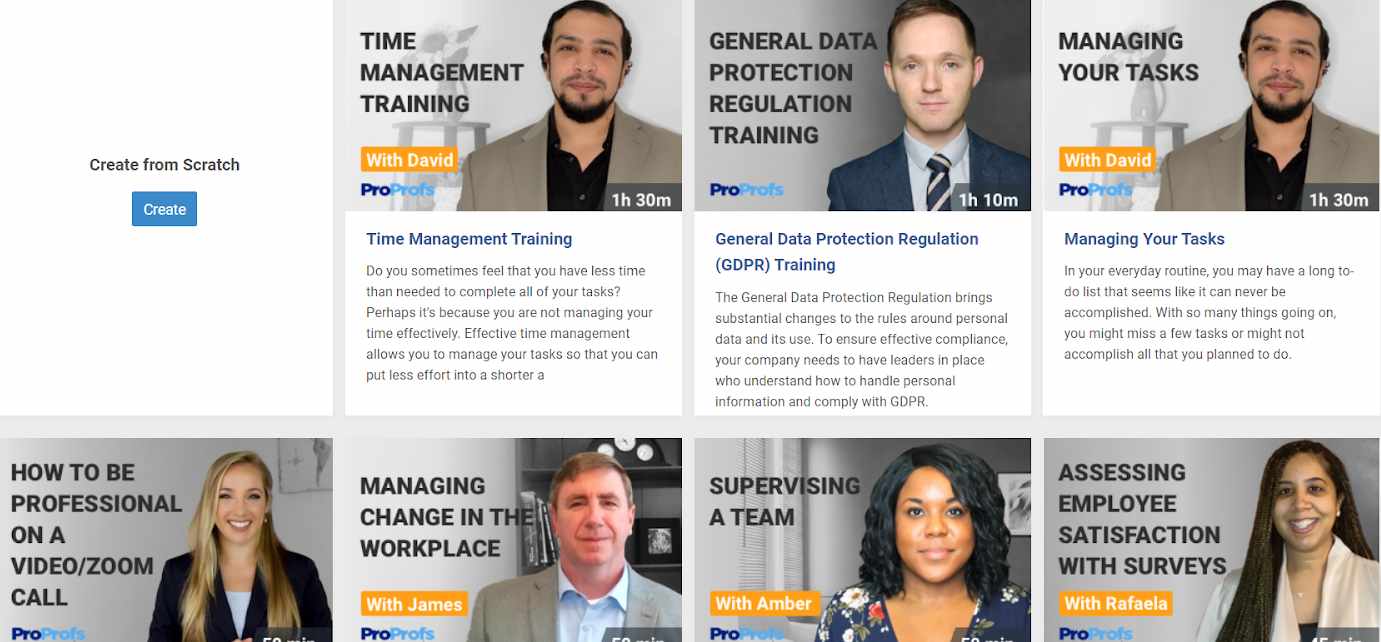 4. One-On-One
If you have a small team, you can devote time to one-on-one training. Such training sessions focus on one trainee at a time, identifying their knowledge level, experience, strengths & weaknesses, learning speed, and delivering personalized training according to their specific needs.
Such training methods can be effective as they are built upon close professional relationships between a trainer and a trainee.
5. Mentoring
Effective, especially during new hire onboarding, mentoring programs provide trainees with coaches to support them in their new roles. Generally, senior employees with more experience take over the role of mentors. They can help the trainees gain hands-on skills to perform their jobs faster and smarter through guidance.
Watch: How to Mentor Employees
Conversely, new hires can engage in "job shadowing" to better understand how a professional in the same role performs a specific task.
Benefits of Call Center Training
Call center training promises several benefits that are significant not just for employees but for businesses as well. It helps agents stay on top of the market trends, develop professional skills, and gives companies a competitive edge.
Some of the major benefits of call center training programs are:
Closing Knowledge Gaps
Continuous training creates a learning culture. By evaluating employees' performance, you can identify and bridge knowledge gaps. You can arrange regular meetings and provide 360-degree feedback to your staff that they can use for self-improvement.
Staying Up-To-Date
Regular training helps call center employees stay on top of industry trends. For example, they become aware of changes in industry regulations and what they need to do in their day-to-day duties to reflect them. Training also updates them on technological advancements and how they impact the way they work.
Increased Productivity
Your call center employees can improve their existing skills or learn new ones through professional call center training online. Training can be on workplace communication skills, technical skills, organizational skills, or any other areas of development. This leads to greater efficiency and productivity.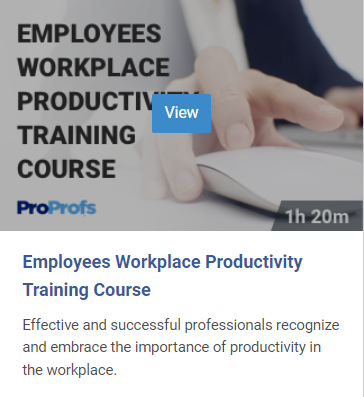 Increased Customer Satisfaction
Trained call center agents are significantly better at their jobs than untrained ones. They know how to handle customer complaints, field questions, and resolve all kinds of issues in record time. This increases customer satisfaction and retention, attracting more customers to your business.
Lower Attrition Rate
When you invest time and energy in training your existing employees, it keeps them motivated and in high morale. Happy employees stay longer with an organization, which lowers the churn rate, minimizes the need to hire new employees, and spends money on their training.
Why Do You Need Call Center Training?
As discussed at the beginning of this blog, customer service matters.
According to Microsoft's recent State of Global Customer Service Report, 58% of customers say that customer service is a key factor that influences which brand they choose.
The attrition rate in call centers is as high as 44%.
Data from over 750 customer service leaders shows that many call centers face trouble adopting modern practices.
Generally, call center jobs are high-pressure jobs, and the employees are expected to maintain professionalism even in the most trying situations.
Whether you're talking about call center agents, quality analysts, or customer services directors, training can help meet their continuous learning & development needs and empower them to perform increasingly better.
Call center training can increase your customer-facing agents' knowledge about your products and services, eventually boosting their confidence.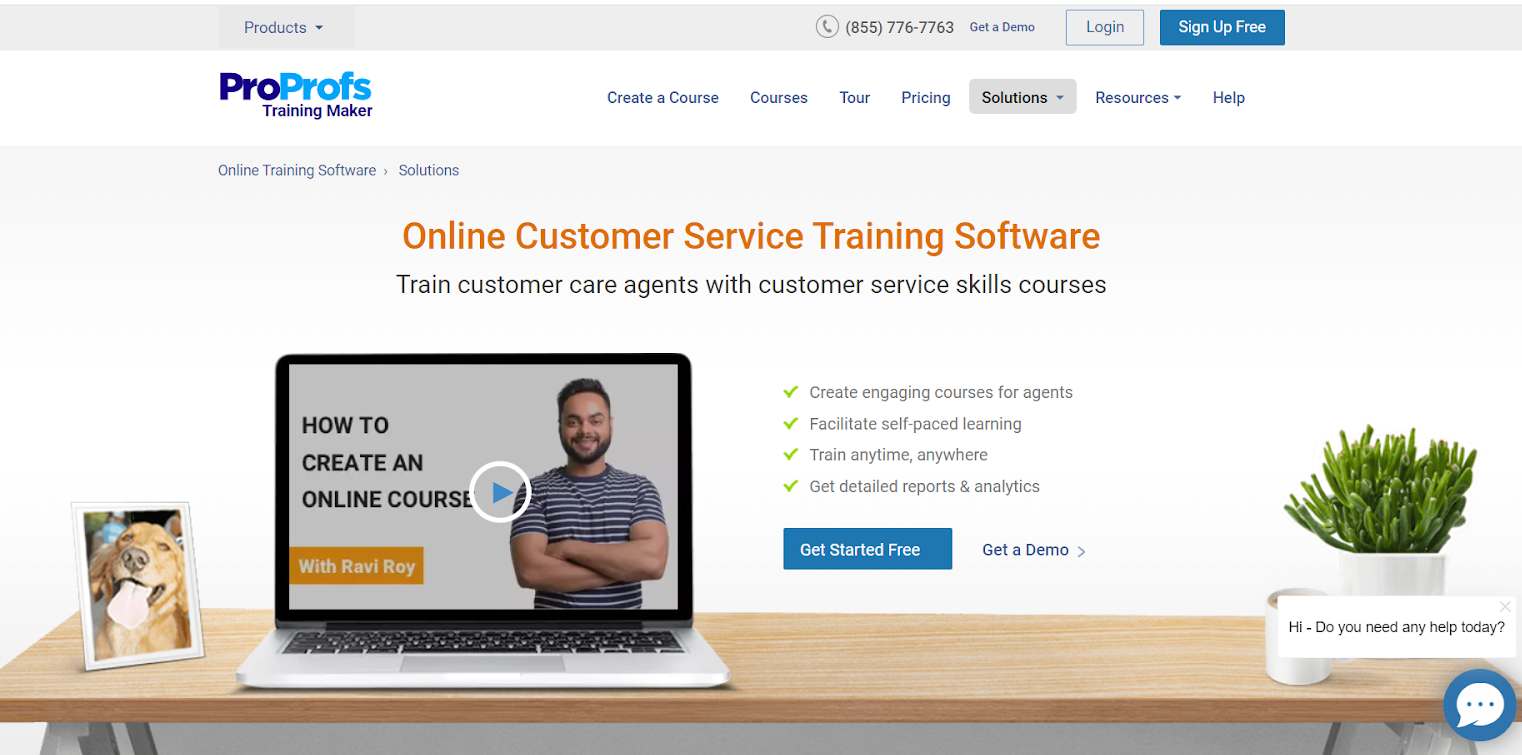 They can pick up some of the best tips, tricks, and strategies for their jobs through well-planned training.
Call center employees can cultivate essential qualities such as patience, empathy, and a positive attitude through training at regular intervals.
Now that you know why such type of training is so important, the next question that arises is:
How to Choose the Right Training Option
It depends on your preference and which method works best for you and your teams. That said, in terms of ease of use, speed, efficiency, and objective assessment, online training tops the list for a majority of companies.
There are several reasons for this.
Accessibility
Online training is highly accessible. Learners can access courses, tests, and other assignments anytime and anywhere. Most learning management systems (LMSs) available today work on any device, browser, and operating system.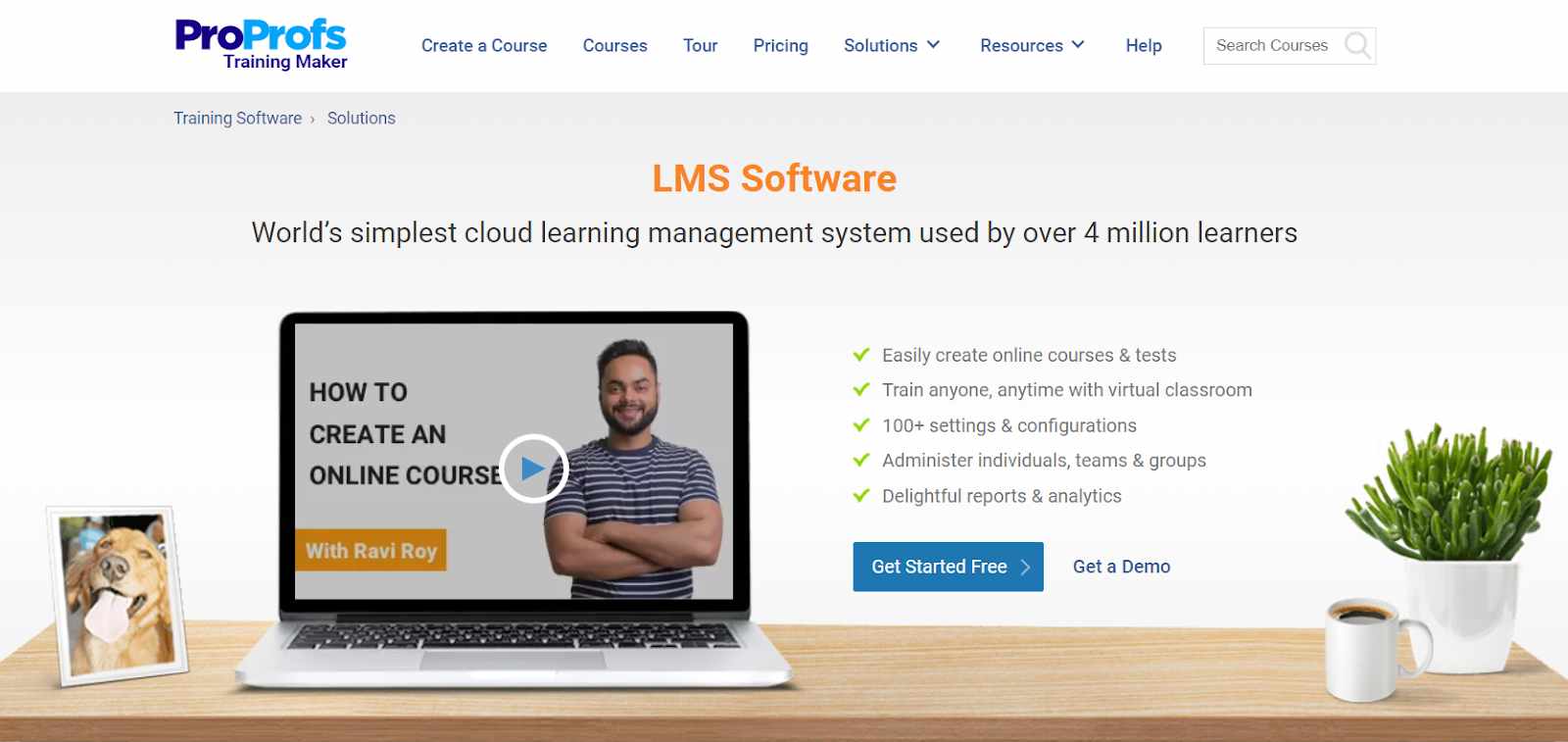 Since the training is online, learners can log in anytime and learn at their own pace and schedules as long as they meet the deadlines.
Customization
Many online training software support customization, enabling you to repurpose and add existing materials for training different groups or departments. You can also add branding to help employees quickly identify and connect with your brand.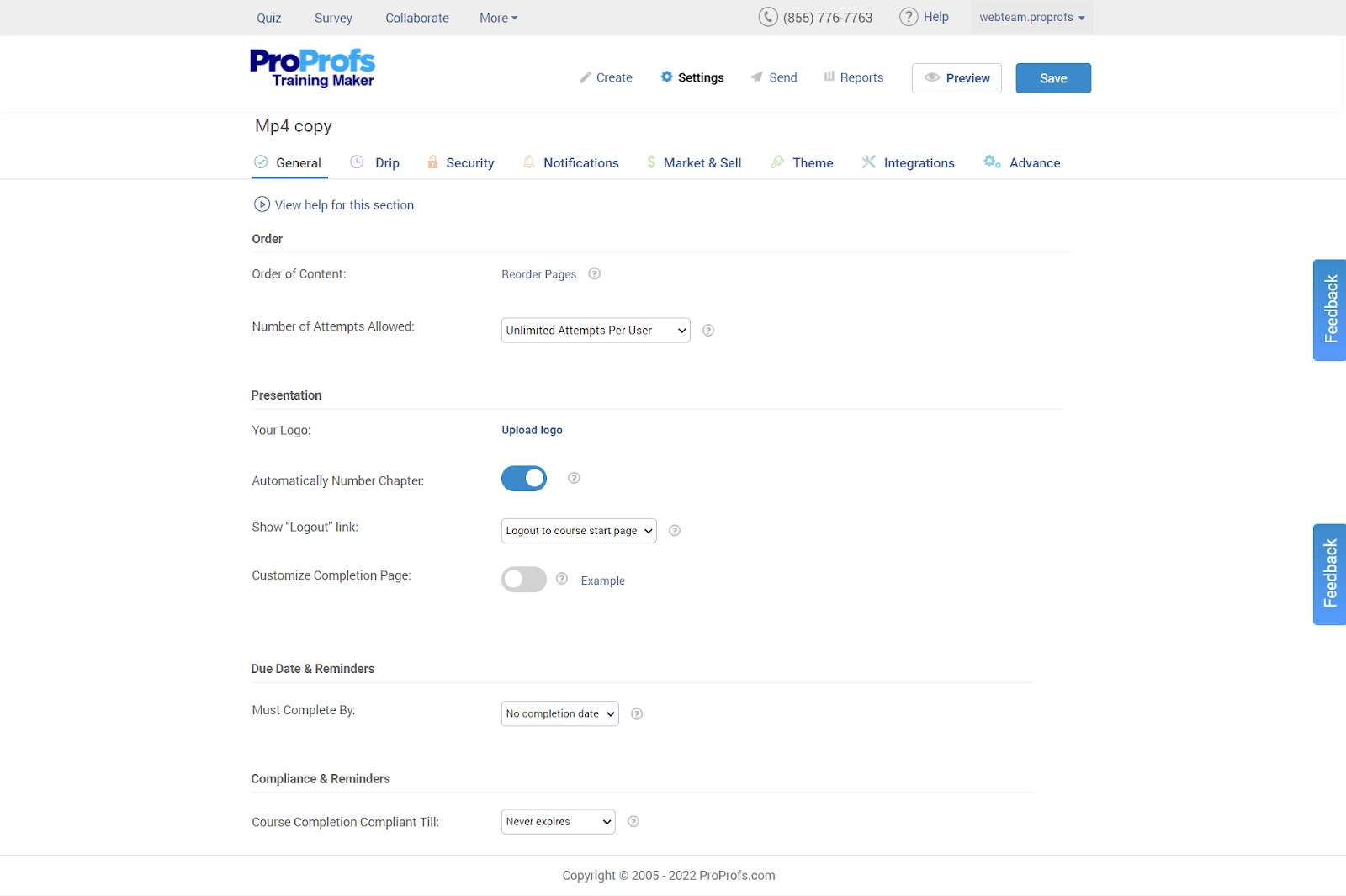 Automation
Employee training tools also automate many repetitive tasks performed manually, such as sending notifications & reminders, learner enrollment, grading, and assessment.
What are the Best Call Center Training Ideas?
Executing online call center training becomes easy when you employ suitable methods and ideas to ensure the success of the training program.
Below are some of the best call center training ideas for training your staff.
Teach Etiquette
The role of call center agents is to offer timely solutions to customers, and they need to be very polite while dealing with them. For a call center agent, even the nuances can negatively impact the customer support experience.
This is where an online training program built on solid learning materials comes handy.
Your course should cover important call center etiquette that would train your agents on communication waiting times, requesting customers before recording calls, pausing call recordings while collecting personal information for customer safety, etc.
A few examples of such trainings include:
Writing Customer Service Emails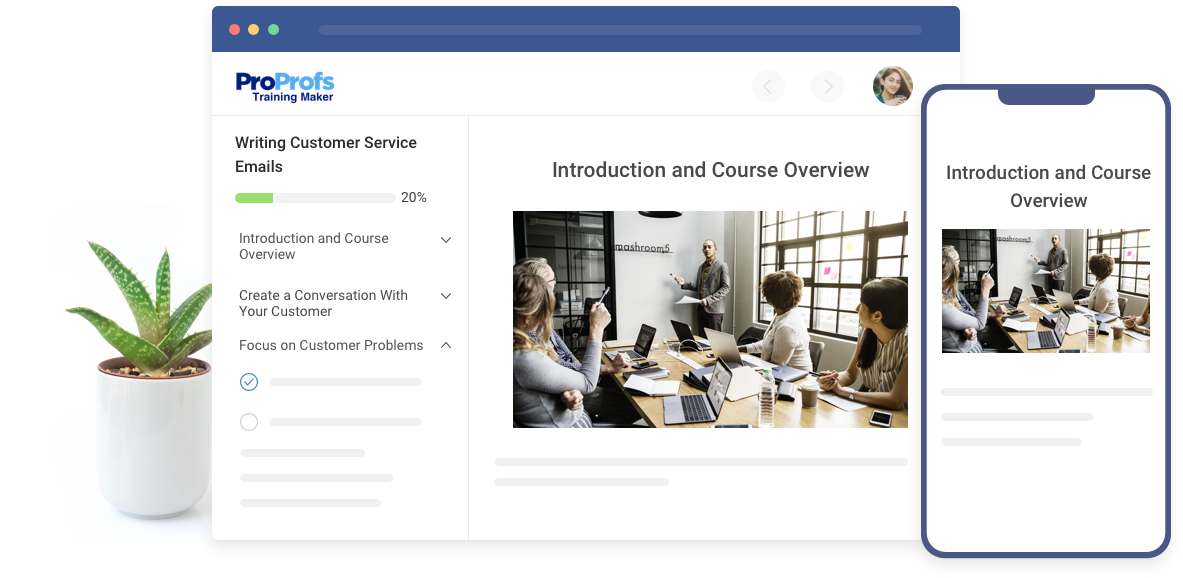 Crafting Powerful Messages
Watch: How to Create Powerful Messages
These training programs will lift your customer service standards, and they'll feel secure, valued, and respected.
Provide Technical Onboarding
Your agents should have 100% knowledge of how to use the call center software because a technical snag could lead to unnecessary hold times. You can use a knowledge base for this purpose.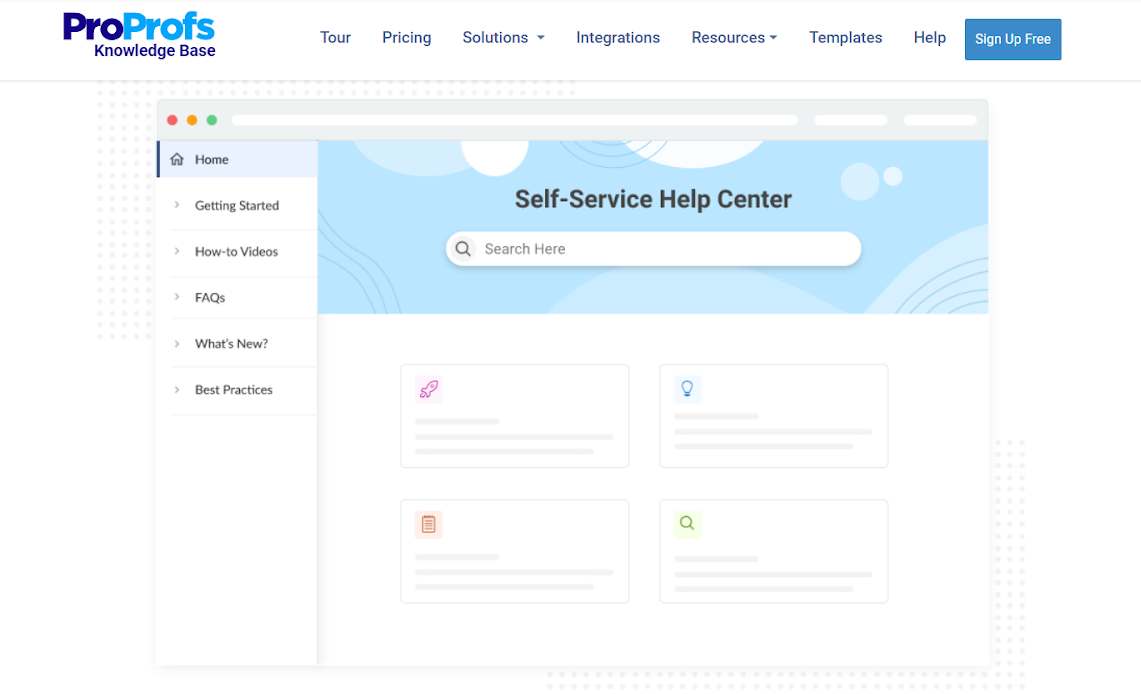 As a part of your training program, you should familiarize your agents with the company's tools and resources they'll need to handle regularly.
Your technical onboarding program should guide agents on:
Answering calls using your company software
Call hold and transferring functions
Muting and unmuting speakers while talking to another agent
Adding other agents to a call using your call center software
Without proper training, such tools can become a headache for your agents.
Implement a Shadowing Training
Job shadowing is one of the best call center training techniques where new agents follow the senior agents to observe how they work.
The new agent gets an insight into how their seniors handle customers, how they merge calls with other customer service agents, etc. A shadowing program is effective as these impart the skills to deliver quality customer service.
Provide Knowledge Base Tools
A knowledge base tool can help new agents easily find answers to customer queries while on call. The ultimate aim is to help agents resolve queries independently without asking for help.
These tools are beneficial for product managers as well. They can constantly share the latest product updates with the agents so that they're able to provide satisfactory answers to customers about those new updates.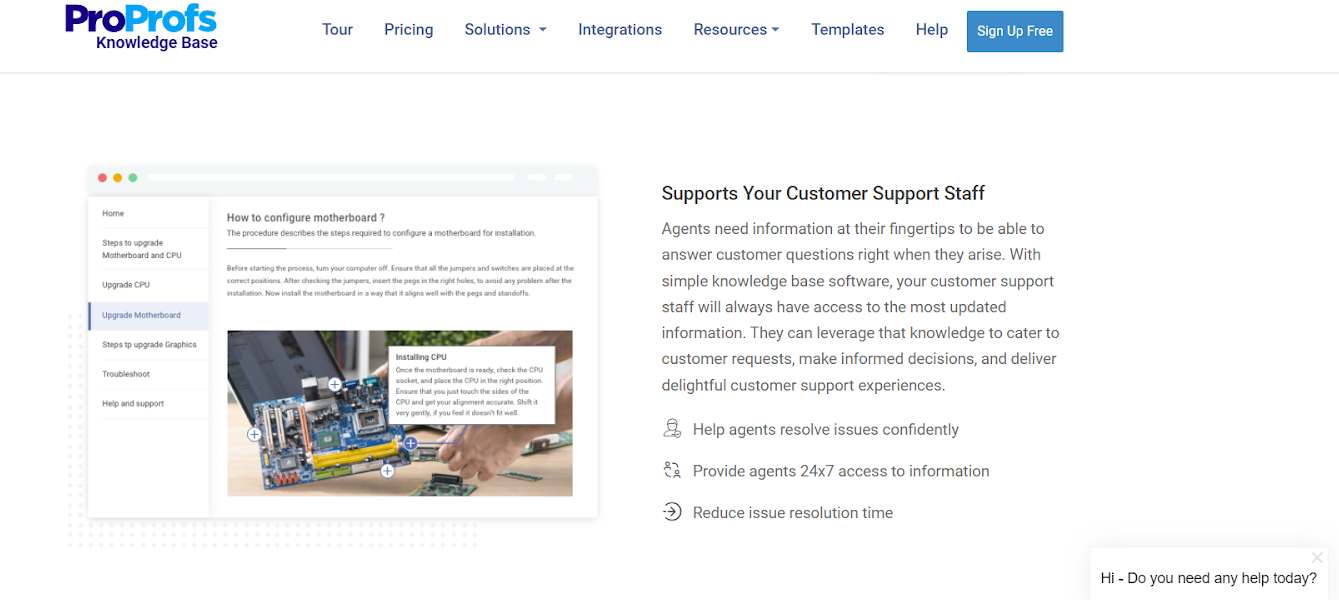 An internal knowledge base can help agents quickly find solutions to common support questions. This will reduce hold time and improve your customer service quality.
Recognize and Offer Rewards
Once your agents complete the training modules, you can reward call center training certification based on their performance. But how can you track progress and measure the outcome? An online employee training software can provide insights into individual performance through reports and analytics.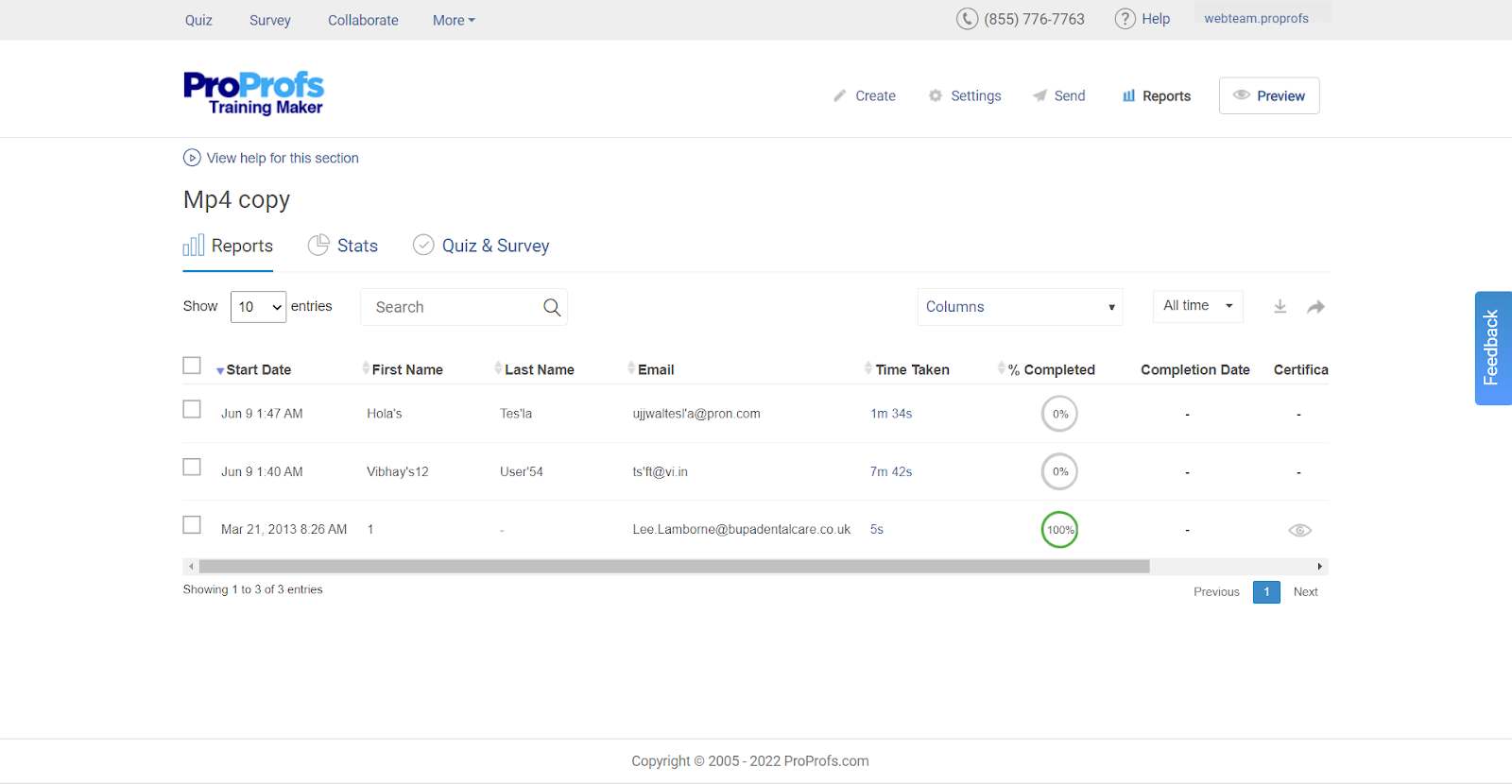 These reports assess learner progress, course completion rates, learner engagement, and course engagement levels. It also helps identify knowledge gaps, and you can deliver instant feedback using score reports.
Now that you've understood the best ideas and methods; let's try to answer –
Why Choose an LMS For Call Center Training?
Learning Management System (LMS) is an essential part of the learning process, and it's beneficial, especially if you have a large number of employees and a great deal of subject matter to deliver.
The right online training software can drastically improve the way you train your agents. Here are some of the ways they do so:
Course Creation
A call center LMS can help you create custom training courses to provide a personalized learning experience. You can upload your existing content, such as docs, videos, presentations, and PDF files, to put a course together quickly. You can also add quizzes for assessment purpose, including video response options, to ensure learners get it.
Every time a new agent joins your company, you can onboard them through beautifully designed and engaging onboarding courses. You can send the course link via emails, classroom, or social media embeds. This will save your time and efforts.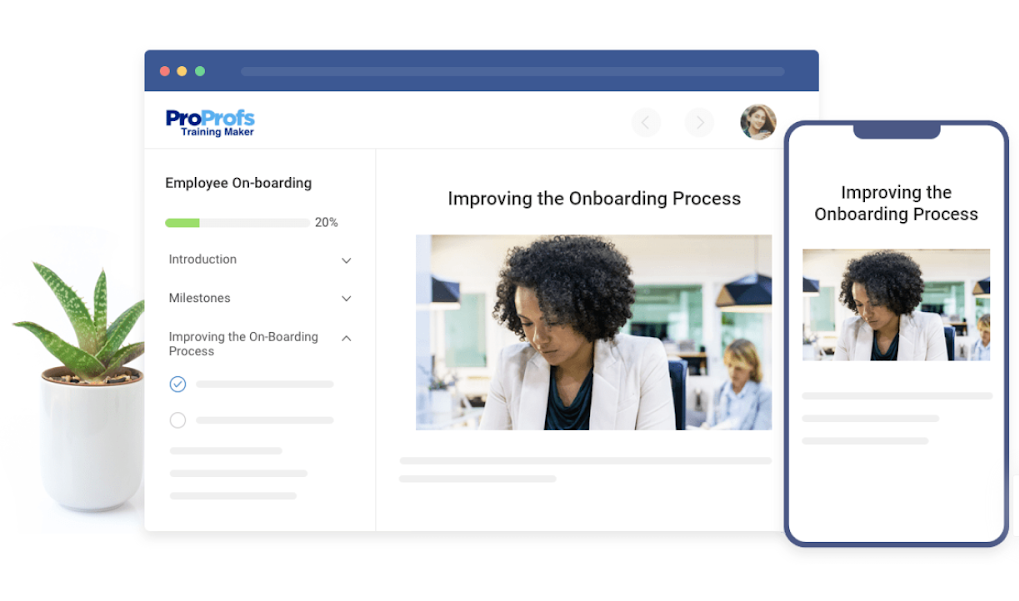 Course Library
Some of the LMS software offer a library of courses and templates for role-based training. Experts professionally design these ready-to-use resources, and you can customize them with your own content and branding.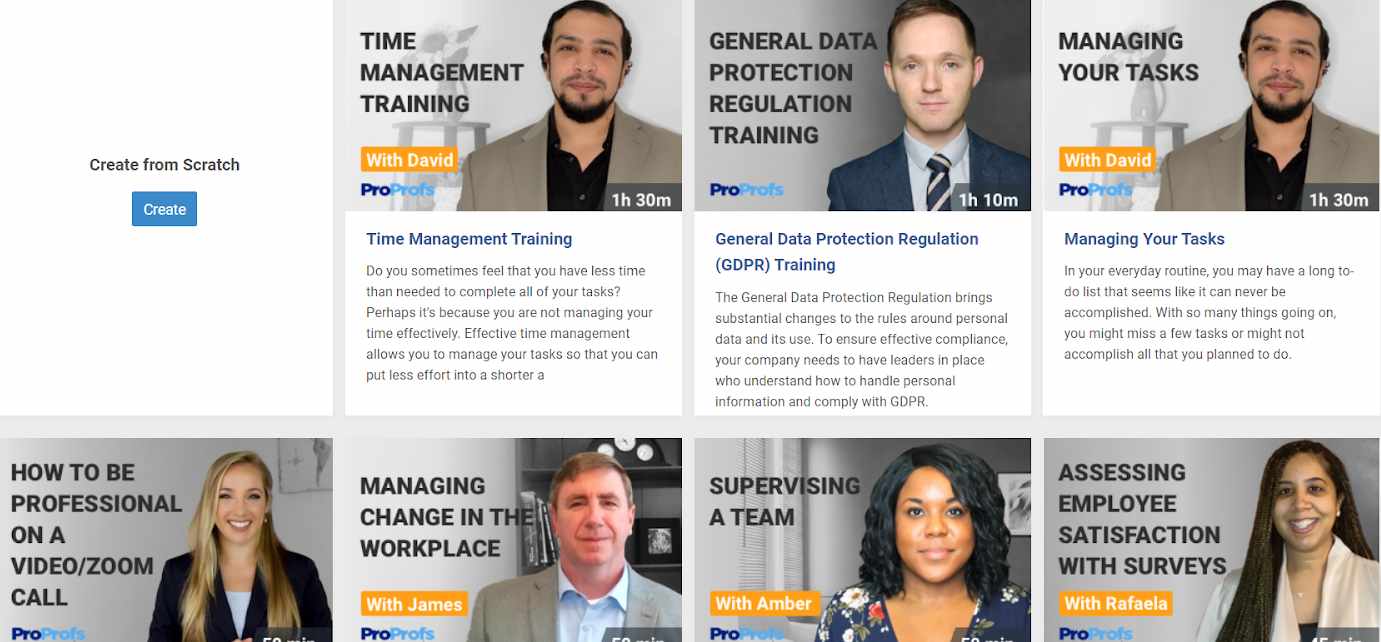 Multimedia Support
Make your courses more engaging with captivating visuals, images, PDFs, quizzes, brain games, presentations, and surveys.
Watch: How to Add Media to Your Online Courses
Once the courses are published, the audience can have unlimited access. All they need is the credentials to log in using smartphones and tablets. They don't have to wait for the next training session to gather knowledge.
Training through an LMS offers high level of flexibility in terms of time and course accessibility. That's why it's one of the best choices for global audiences with different time zones.
Track Training Progress
Training is vital for any company, but how can you assure its effectiveness? How do you know if your employees have taken all the lessons required for skill development? That's where an LMS can help!
A call center training software provides actionable reports to track learner progress and monitor course engagement levels.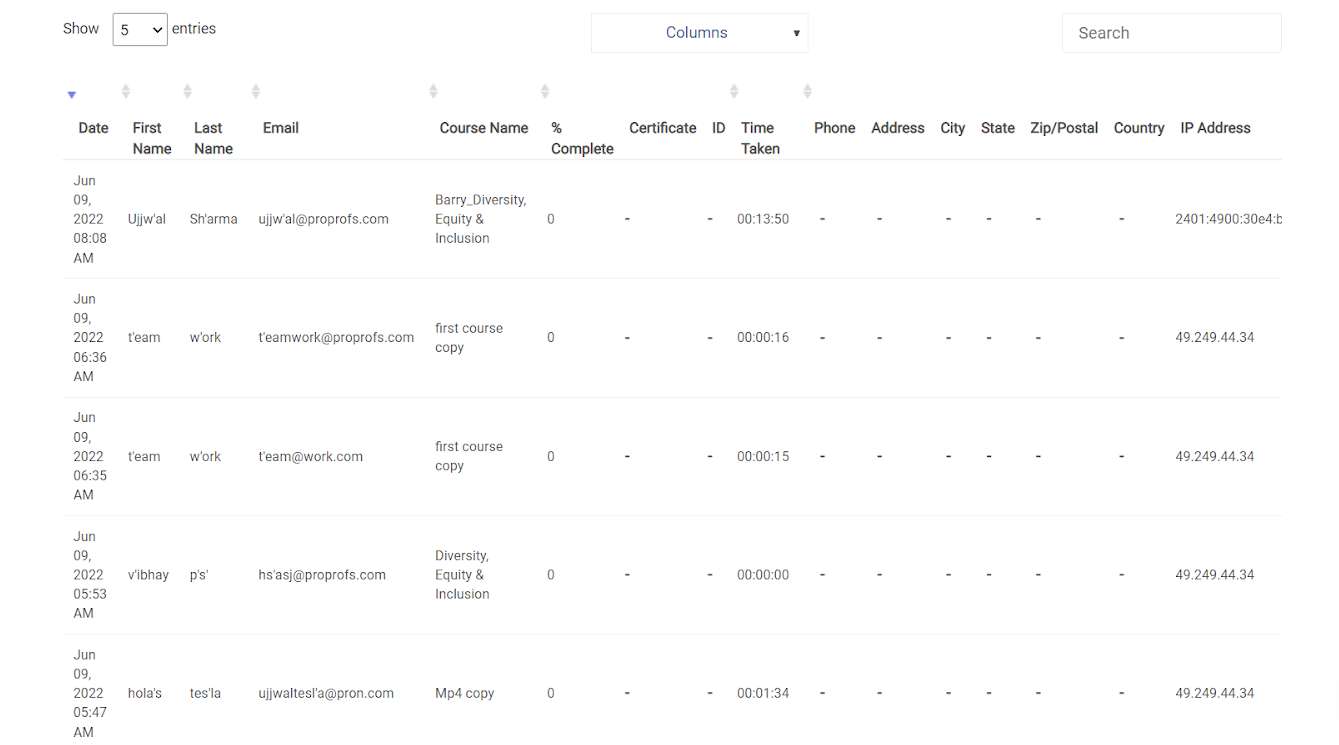 Mobile-Friendly
Most training platforms like an LMS support mobile learning. This allows self-paced learning, and participants can access the courses on personal devices like smartphones and tablets.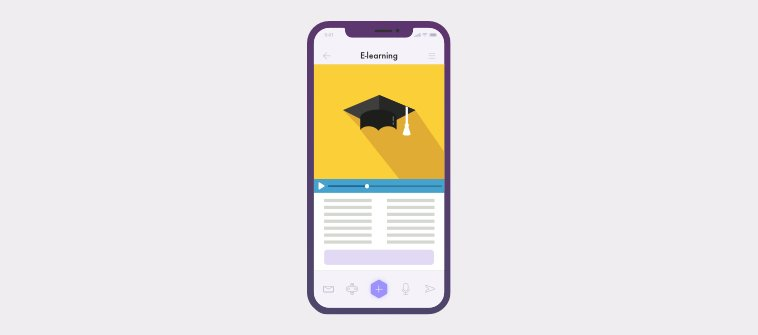 Automated Training
It requires time and effort to deliver and manage online training. But with an LMS, you can create a consistent training system and automate all the repetitive administrative tasks.
Watch: How to Choose the Best Corporate Training Platform

Once you have the right training system, here are the best ways to go about it to deliver workplace training.
Top Skills You Can Develop Through Call Center Training
A call center agent should possess soft skills to deliver excellent customer support services. The role of call centers is not just restricted to resolving customer problems; they work as their organizations' brand representatives.
Slight negligence on the part of the agents or inability to resolve a customer problem can damage the company's reputation. That's why you need to create call center training courses that'll highlight the soft skills and help your agents work more effectively.
Below mentioned are the skills your agents should cultivate.
Active Listening and Communication Skills
Your agents need to be active listeners to have a clear understanding of problems faced by the customers. This will help in better communication, and your representatives can satisfactorily answer the queries.
Watch: Active Listening Skills
Keeping the conversations clear, meaningful, and transparent would enhance your customers' experience.
Technical Proficiency
Training your call center agents on different products and services, as well as their daily challenges and solutions, would help them in addressing customer queries quickly and efficiently.
Agents with in-depth product technical knowledge could suggest better solutions and recommendations.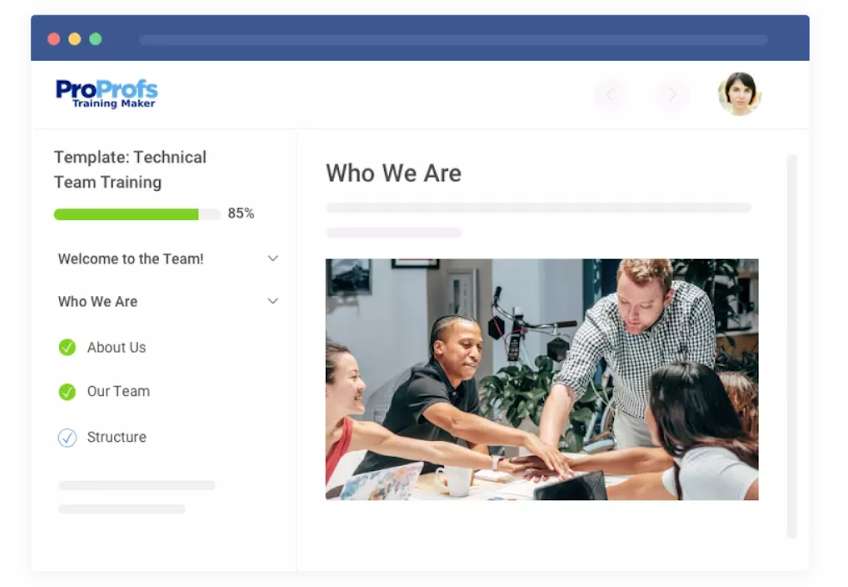 Patience
This is by far the most crucial skill that your agent should have. Customer handling is not easy; most of the time, your agents might have to deal with unsatisfied, angry, or frustrated customers.
A patient representative can diligently work with them to address their issues and devise a solution that works for them.
Empathy
Exhibiting empathy while on the job helps maintain meaningful relationships, authenticity, and positive rapport with uncertain and distraught callers.
Customers will feel that their needs have been valued and understood.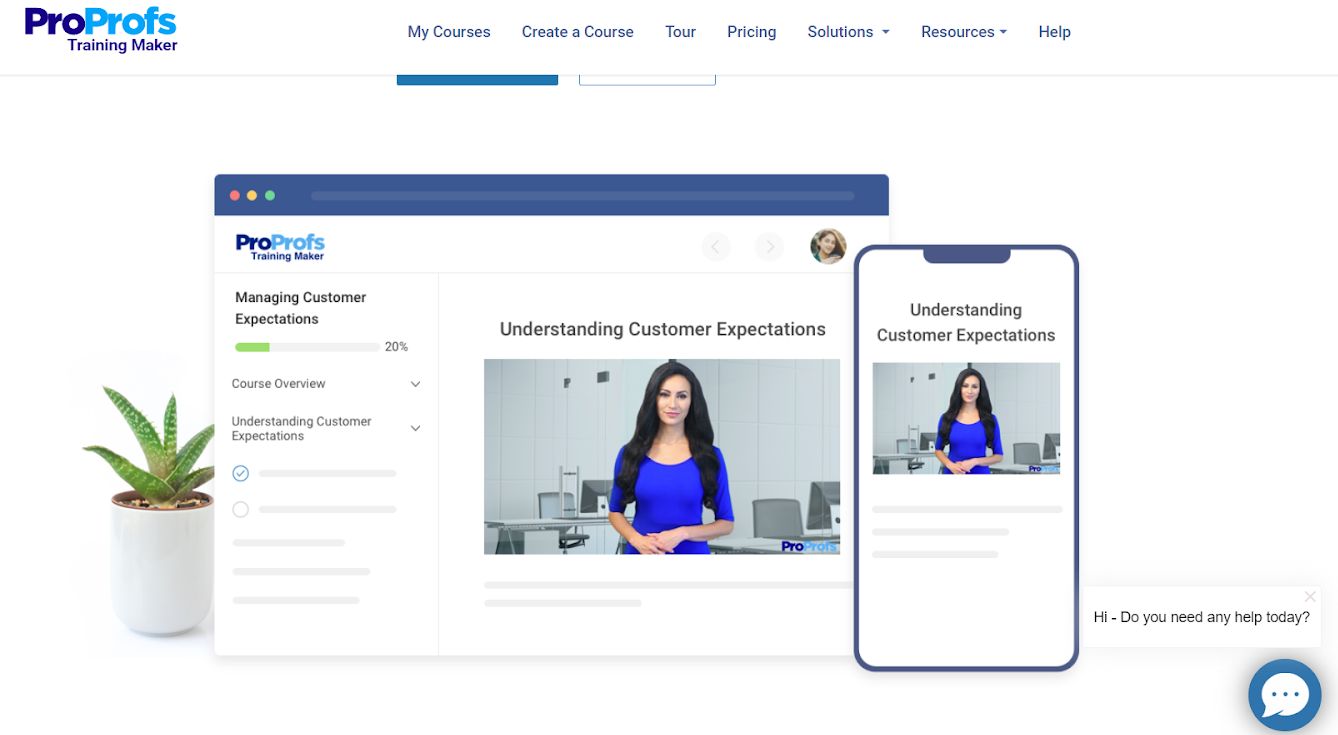 Problem Solving Skills
Your agent should have problem-solving skills to identify a problem quickly, understand why it exists, and how it affects the customer.
Representatives who can trace, evaluate, and address problems will satisfy the customer.
Every agent should hone these skills through training to succeed in such a demanding and fast-paced environment.
Now, to get the most out of your training program let's look at some of the best practices to follow while training your new representatives.
Best Practices for Call Center Training
There are some do's and don'ts of call center staff training. These call center training tips on the best practices will help you get the training right from the get-go.
Link Training to Business Goals
Make the purpose of the training clear from the start. Your employees should know that in addition to knowledge acquisition and skill development, the training is linked to achieving particular business objectives.
Measure the training results of each individual or group against your overall goals using KPIs.
Tailor Training to Personal Needs
Employees come from different backgrounds and experience levels.
Providing one-size-fits-all training is, thus, not viable. Instead, you should customize your training to address each individual's learning needs. This will lead to better results and make learning & development more sustainable.
For example, you can deliver training in different formats such as text, videos, and infographics to support learners with different learning styles and preferences.
Use Case Studies & Real-Life Scenarios
Like in the case of other training programs, call center training can benefit from case studies and practical examples. They provide examples of some of the common challenges call center staff face and their solutions.
This can assist learners in future decision-making in different work situations.
Encourage Social Learning
Do not restrict training to the instructor-learner equation. Arrange small breakout sessions with your larger teams and facilitate discussions and collaboration on various training topics.
An LMS with a Q&A-based collaboration tool can help you deliver social learning during call center training.
This will encourage social learning among peers, clearing doubts, and sharing solutions for different job-related tasks.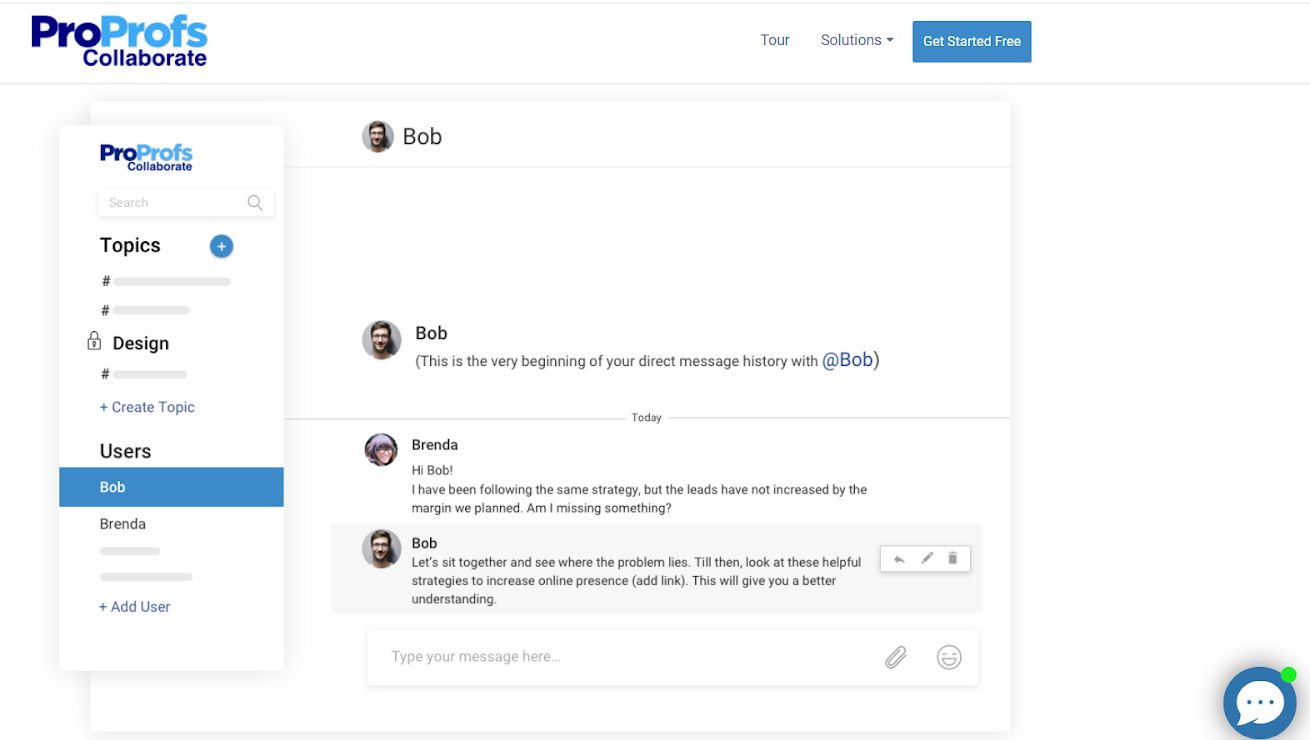 Don't Limit to Product Training
Call center training is more than product training. Sure, you can begin with product training during onboarding but make it a point to include other complimentary training sessions.
For example, you can deploy client communication training to enable your staff to learn, improve, and strengthen their communication skills with customers. This is because, for the most part, a call center is about communicating meaningfully and effectively with customers.
Watch: How to Overcome Communication Barriers in the Workplace
Don't Provide Just One-Time Training
That knowledge retention declines over time has been proven by different studies.
Spaced or distributed learning, as opposed to cramming, is an ideal solution for this problem. You can repeat employee training at different points in time.
Refresher training can help your call center employees update their knowledge and skills in light of changing industry trends. It also ensures that no knowledge is lost due to a lack of utilization.
Keep Feedback Channels Open
Timely feedback can help your employees know where they stand vis-a-vis their learning. This will enable them to take the next step. You can rely on recorded calls to evaluate their strengths and weaknesses and how they interact with your clients.
Depending on the results, you can roll out an improvement plan to ensure that your employees are in form and on track.
Watch: How to Give Great Feedback
What's the Cost of Call Center Training?
It can start from as low as $25 per month but the final cost of call center agent training depends on many factors.
Some of them include the number of employees you're training, the duration and pace of training, the call center software you provide for them to work on, the training tools you use, etc.
An LMS can help you cut down training time and costs significantly.
Such tools require an initial investment, but in the long run, you'll be able to see the return on investment.
How does an LMS actually help you do that?
Let's see a few examples.
There are many low-cost but highly effective employee training solutions. Many of them are cloud-hosted, so you don't have to worry about data storage, software download, installation, and management by an expensive in-house IT team.
Ready-made courses offered by top LMS systems enable enterprises to set up and deploy training quickly. You can also create a course once and use it multiple times with or without modifications.
Process automation in these tools helps eliminate many repetitive but essential tasks you perform manually during training.
A regularly updated and self-service knowledge base in LMS provides resources, such as call center training manuals, so learners have all the information at their fingertips. This removes the need for employers to intervene now and then.
Validating successful learning is also easy with call center training certification that top LMSs support. You can design beautiful custom certificates and share them with learners online.
Yet another enablement is that these tools are easily scalable, and grow as your training needs grow. You can ramp up your online training hassle-free.
You achieve optimal results with minimal time, effort, and cost when you streamline and simplify call center training or any other training like this.
Transform Your Call Center Training Today!
Every call center should offer employee training to ensure continuous development and deliver quality customer service. Training is an ongoing process throughout an employee's life cycle, consisting of various aspects like professional development, quality monitoring, knowledge management, etc.
Hopefully, this comprehensive look at call center training will help you plan and implement training the right way by aligning it with your business goals for the best results.
Here's a recap of what we discussed above:
Call center training is deployed to train frontline workers on the best ways to communicate with customers.
There are five different types of call center training – classroom, live-call, online, one-to-one, and mentoring.
Online training is the best option for training call center agents.
Always choose an LMS when training your employees.
Through call center training, agents can develop important skills like active-listening skills, communication, patience, empathy, and technical proficiency.
Adopting the right training resources and strategies can ensure a successful training program.
Do you want a free Training Software?
We have the #1 Online Training Software for employee training & assessment