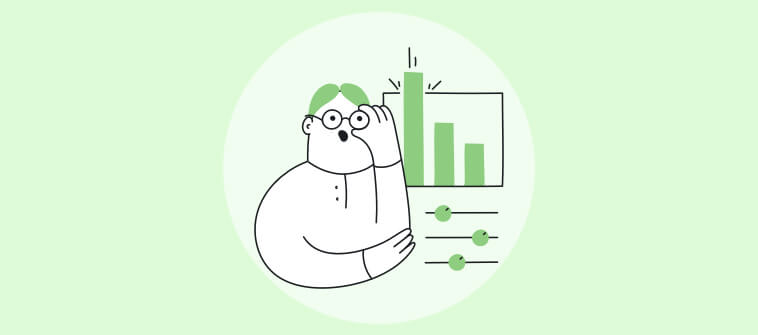 According to TheLadders.com, adaptability, active listening, emotional intelligence, and teamwork are among the top soft skills employers will be looking for in job seekers in 2021.
Senior Career Specialist at job service provider FlexJobs, Brie Reynolds, recommends three ways to cultivate soft skills:
Identify existing soft skills and build upon them for improvement

Enroll in online courses to learn and reinforce in-demand soft skills

Learn from others who already possess soft skills that you want to develop
Soft skills not only increase your chances of employability but also boost overall personality development.
Considering the significance of soft skills for modern employees, in this blog post, I'll be discussing at length everything you ever wanted to know about soft skills and soft skills training.
So, here we go!
Watch: What Is Employee Training?

What Are Soft Skills?
Soft skills are skills consisting of interpersonal, communication, and social skills. It includes how you interact with your co-workers and seniors and how you handle workplace challenges.
Unlike hard skills, soft skills are behavioral, non-technical skills, and more based on one's personality, character, and emotional intelligence.
Examples of Soft Skills
To understand soft skills better, let's look at some examples. Communication, creativity, teamwork, problem-solving, time management, decision-making, adaptability, and leadership are highly sought-after soft skills, no matter where you're employed. They help you get along well with others and get things done.
Also Read: What Is Employee Training & Development?
Soft Skills vs. Hard Skills
There are some major differences between soft skills and hard skills. Look at the following table:
| Soft Skills | Hard Skills |
| --- | --- |
| Personality-based | Experience, education, & training-based |
| Behavioral | Technical know-how |
| People skills | Job-specific skills |
| Subjective | Procedural & methods |
| Emotions | Operations of tools |
| Intangible | Tangible |
| Not easy to quantify | Easily measurable |
What Are Soft Skills in the Workplace?
There are different types of soft skills in the workplace. They include communication skills, the ability to manage tasks efficiently, and the flair to work and get along well with others.
These skills are key to working as a strong team, conflict management and running of smooth business operations.
Lately, employers have been emphasizing these skills as these skills are in high demand. They, thus, make a key element in most hiring decisions.
Importance of Soft Skills in the Workplace
Hard skills such as the ability to operate a computer program efficiently are not enough in today's competitive business world. Without the right dose of soft skills, a workplace will become mechanical, unfeeling, and chaotic.
Only soft skills can help nurture interpersonal relationships, build trust, and achieve goals through cooperation and support.
In other words, soft skills lead to a win-win situation for everyone through active listening, understanding, and respect.
It is also a question of attracting and retaining customers by understanding and delivering on their requirements. When you enjoy a vast customer base, business success follows close on the heels.
How to Develop Soft Skills in the Workplace
Developing soft skills in the workplace is not an overnight process. Depending on your employees' skill level, it takes time and effort to fully develop their soft skills.
Like other workplace training programs, the process encompasses a training needs analysis, full-fledged training, evaluation and post-training reinforcement.
Here's a quick look at how to improve soft skills.
Step #1: Find out the learning needs of your employees
Find out where they stand vis-a-vis soft skills that your workplace requires for success. The skill development needs may differ from individual to individual, and hence providing personalized training solutions is inevitable.
Step #2: Develop a learning culture
Learning is not a one-off event but something ongoing. It calls for building a culture of learning. You should provide the necessary environment, tools, and resources so that your employees can engage in learning and upskilling anytime they want.
Step #3: Practice. Practice. Practice
Not less important than this is practice. It is meaningless to develop soft skills in employees and not provide opportunities to put them to the test.
That's why you should let your learners interact, collaborate, engage in role-plays, and watch simulation videos to internalize key concepts and topics.
Step #4: Leverage an LMS
Another essential element that you can't do without is a learning management system (LMS). It is pointless for your employees to leave their workstation or home to learn when now they can attend online training from anywhere.
An LMS is that enablement. Plus, it allows you to centrally manage learning, monitor progress, view reports, and identify knowledge gaps from one place.
Step #5: Provide feedback
Timely feedback to learners and from learners can be immensely constructive. Feedback to learners helps them know where they stand with their learning and the areas for improvement.
Similarly, course feedback from learners lets you know how your soft skills course is faring, which topics learners struggle with most, and what you can do to address it.
Recommended Read: How to Develop Your First Employee Training Program
What Is Soft Skills Training?
With customer expectations changing fast, the need for soft skills training is also rising in parallel. The growing trend of organizations employing people from diverse cultural backgrounds also necessitates soft skills training to work together as a team without conflicts.
But what exactly is soft skills training for employees?
It is a training designed to develop skills such as communication, interpersonal, and conflict resolution. This training is deployed based on the personality traits and strengths of an individual. It considers one's personal attributes, behaviors, feelings, and thoughts regarding their work and the people they work with.
Soft skills training is how you basically bring out the innate qualities in employees so they can apply them in their day-to-day job roles and responsibilities. These skills are developed in a conducive workplace environment.
You can gain a deeper understanding of the training through these examples.
Benefits of Soft Skills Training
Soft skills training is a must for today's close-knit, customer-driven, and fast-growing nature of work. It is good not only for one's career progression but also for companies as a whole. When you have people with superior soft skills, you build a stronger team, boost their morale and productivity, and make customers happy.
Let's look at some of the major benefits of the training:
1. Successful Teams
Employees trained on soft skills are good at what they do, be it communicating with others, coming up with ideas to troubleshoot problems, or motivating themselves to achieve business goals. They make business operations and decision-making easier, smoother, and faster. This helps build healthier and successful teams.
2. Greater Productivity
Soft skills training can help improve employee performance and productivity. Effective time management, open communication with others, and team collaboration accelerate task completion. Every employee understands what they are supposed to do to achieve monthly and quarterly goals.
All this translates into greater productivity.
3. Improved Customer Service
Soft skills for customer service such as empathy, active listening, patience, and decisiveness can only be nurtured and improved through training and practice. Customers usually feel delighted when they work with employees who understand their pain points and resolve them in record time.
This leads to customer satisfaction, which is what every business strives for.
4. Increased Sales
Employees who undergo soft skills training are good at convincing clients and negotiating deals with them. They know how to engage the customers starting from the first email or phone call.
Soft-skilled employees know the art of selling without crossing the line or becoming unprofessional. First, they quickly identify the customers' pain points and address them by recommending the right solutions through products and services. All this leads to greater sales.
5. Risk Mitigation
If an employee lacks self-confidence and cannot communicate the right thing at the right time to the right person, they may be going against the interests of the company and putting a business at risk.
The inability to adapt to corporate culture and policies may lead to non-compliance, which may attract regulatory penalties. Only soft skills training can prepare new hires by making them aware of what they are expected to do in terms of following company policies and business protocols.
6. Increased Employee Morale
Apart from hard skills, soft skills are necessary for an employee's self-esteem. Formal training on soft skills can help overcome different workplace challenges and solve problems through creativity.
It makes employees feel more confident, stronger, and effective in handling everyday tasks. This, in turn, reduces stress among employees and enables them to stay positive.
7. Improved Employee Retention
That's pretty obvious. You would certainly want to retain employees who exhibit all the essential professional qualities. That's another direct benefit of soft skills training.
Since employees with these skills tend to perform better than the rest, there's no reason to lay them off and hire other people in their place. Instead, employers would prefer to keep them, develop them further, and achieve business goals and milestones.
(Source: Convoconnection)
Soft Skills Training Courses
Online courses are a must in soft skills training, just like for other employee learning & development programs. These courses can help enhance your employees' competency by educating them on specific soft skills topics with examples, real-life scenarios, and case studies.
Best of all, learners can access these courses anytime and from anywhere.
There are many professionally designed soft skills courses, both free and paid, that you can use. For example, ProProfs offers several online courses on workplace skills.
These courses are developed by experienced instructional designers and industry experts. They are ready to use and easily customizable. You can also personalize them with branding.
Read More: 10 Best Compliance Training Courses
Benefits of Soft Skills Training Courses
According to a recent report by LinkedIn:
92% of talent acquisition professionals said soft skills are equally or more important than hard skills during the hiring process

89% of the professionals said that when a new employee doesn't work out, it's primarily because they lack key soft skills
A standard soft skills training program backed by well-designed courses can help you overcome your employees' soft skills shortage. In fact, there are many benefits of deploying soft skills development courses.
Let's find out.
👉 All-Round Development: Soft skills courses play a vital role in developing and reinforcing important skills that matter most to employees' careers, including communication, critical thinking, leadership, and team spirit.
You can teach these skills in beautifully designed, short, and engaging courses. Employees can learn in the flow of work and apply these skills to their day-to-day roles.
👉 Anytime, Anywhere Learning: Since these courses are generally available online and delivered through a learning management system, learners get the liberty to start, pause, and resume learning.
For example, ProProfs LMS works on all modern devices, enabling learners to access courses and tests whenever they are free without compromising their office work. They can engage in bite-sized i.e. microlearning based on their personal schedules and revisit any topics whenever and wherever they want.
👉 Available 24/7: In a cloud LMS, instructors, chatbots, and other resources, such as a knowledge base, are available round the clock along with the courses. This provides access to support whenever learners encounter a problem or want to ask a question.
👉 Ease of Tracking: Some of the best LMS systems that are used to administer soft skills training courses make it easy to track learners' progress in real-time. This enables instructors to identify learners who are falling behind and recommend corrective measures.
👉 Effective Assessment: Customizable online courses such as those from ProProfs let you add engaging quizzes for the purpose of assessing knowledge retention. You can add these quizzes at the end of each chapter or a course for final evaluation to ensure that the learning sticks.
Read More: 20 Best Online Course Platforms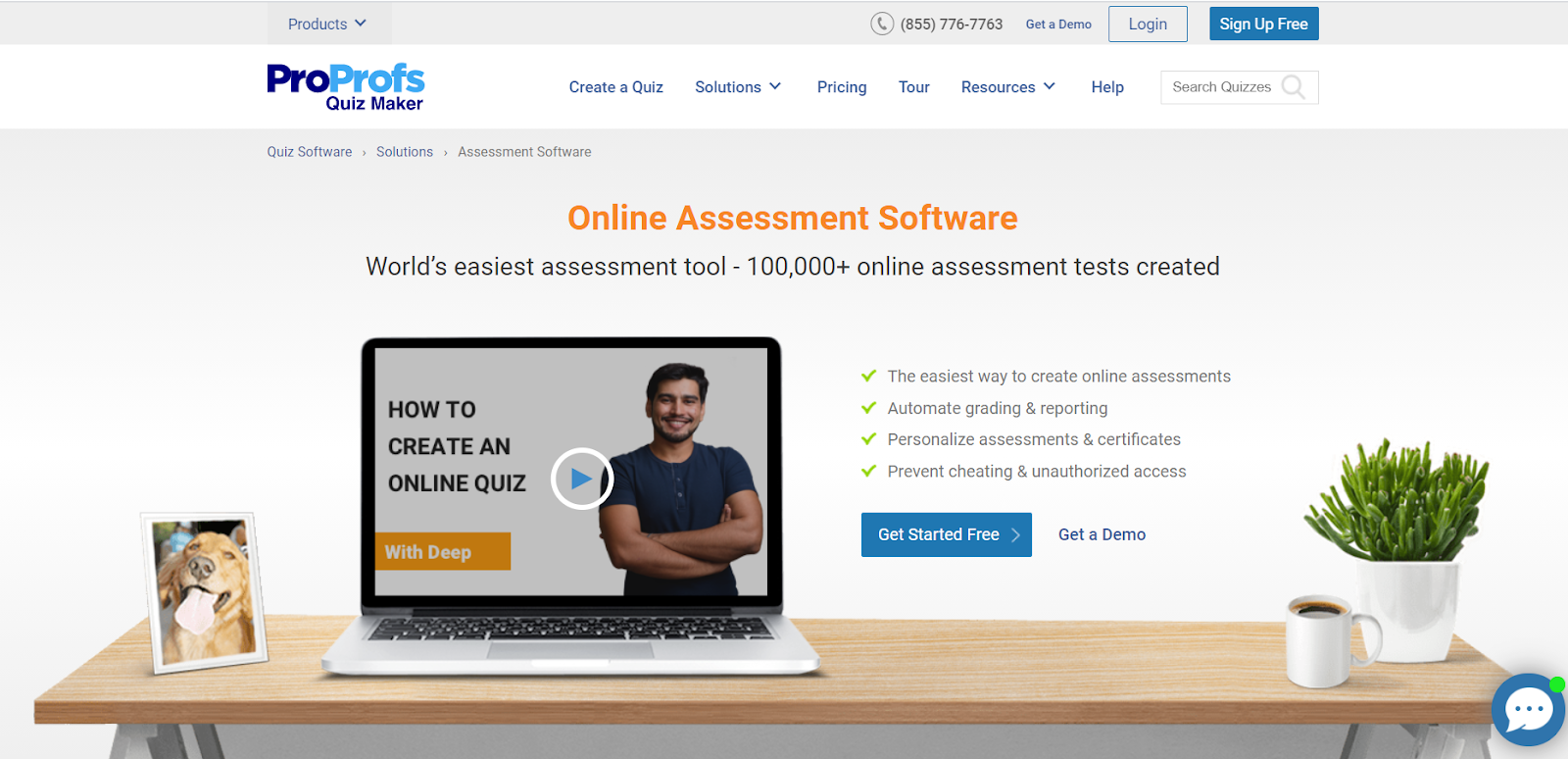 👉 Data-Driven Decisions: Built-in reporting & analytics tools in some course platforms let you extract valuable data on learning outcomes for each individual or group. This aids you in objective decision-making. You can also easily share the reports with stakeholders.

List of Soft Skills Training Topics
There is a long list of soft skills training that organizations use to train their employees. Some of the popular ones are:
Workplace Communication

Active Listening

Adaptability

Leadership

Assertiveness

Workplace Negotiation Skills

Presentation Skills

Punctuality

Organizational Skills

Critical Thinking
Top Soft Skills That Improve Employees' Performance
Why are people skills important? All the soft skills we saw in the preceding paragraph are instrumental in boosting employees' performance and productivity, directly or indirectly.
For the purpose of this post, let's pick some of the top ones that can directly impact your employees' performance.
Effective communication skills, especially in managers, are necessary to express oneself clearly and persuasively. You can get your points across a team and let the listeners understand what needs to be done. This boils down to better alignment with business goals and achieving better outcomes.
The ability to shoulder responsibilities, delegate tasks, and provide honest feedback are qualities expected from today's leaders. Add to that project management skills, agility, and versatility. By providing soft skills training, you're developing these traits in managers and supervisors so that you can achieve business targets easily.
Another soft skill that reflects on everyone's performance in the workplace is teamwork. Employees with this skill are better at keeping a team organized, efficient, and productive. They can facilitate collaboration among team members on important projects and get back with results with a timeframe.
4. Time Management
If you look at people in general, most of them are either running late, missing deadlines, or simply don't have enough time to do a task properly. These are symptomatic of poor time management.
Employees with time management skills perform their duties more calmly, with less effort, and without any rush. The result is improved efficiency and increased productivity.
5. Problem-Solving
Closely linked with the skill for critical thinking is problem-solving skills. Problem-solving skills in employees make them more proactive. They always have a solution to any problem in the workplace.
If plan A doesn't work, it doesn't matter, for they always have plan B up their sleeve. They know how to bulldoze all the roadblocks and achieve individual, team, and organizational goals.
How to Put Soft Skills Training Online
As already hinted at above, an LMS is the best way to conduct soft skills training online. It offers the easiest and most effective means to create, manage, share, and track online training programs. Let's quickly see how it does so.
1. Create
Creating online courses is easy with an LMS. Some of the top providers offer a course library. Generally, these courses can be used as they are, or you can customize them to fit your specific needs.
Some LMS systems also feature a built-in authoring tool. Course creators who prefer to develop courses on their own from scratch can leverage this feature.
2. Design
Another LMS functionality that can help you relates to designing the courses.
For example, with ProProfs LMS, you can customize the look and feel of the courses and default templates that come with placeholders. You can also add branding, including a logo, as well as colors, themes, and fonts.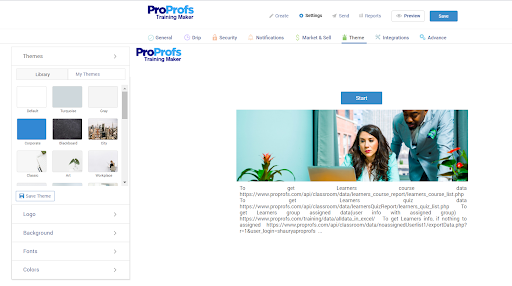 3. Configure
An LMS usually comes with a number of settings and configurations that make the life of trainers easier. These settings range from course scheduling to notifications, course security, access control & permissions, integrations, and more.
You can utilize these settings according to your audience type and their training needs.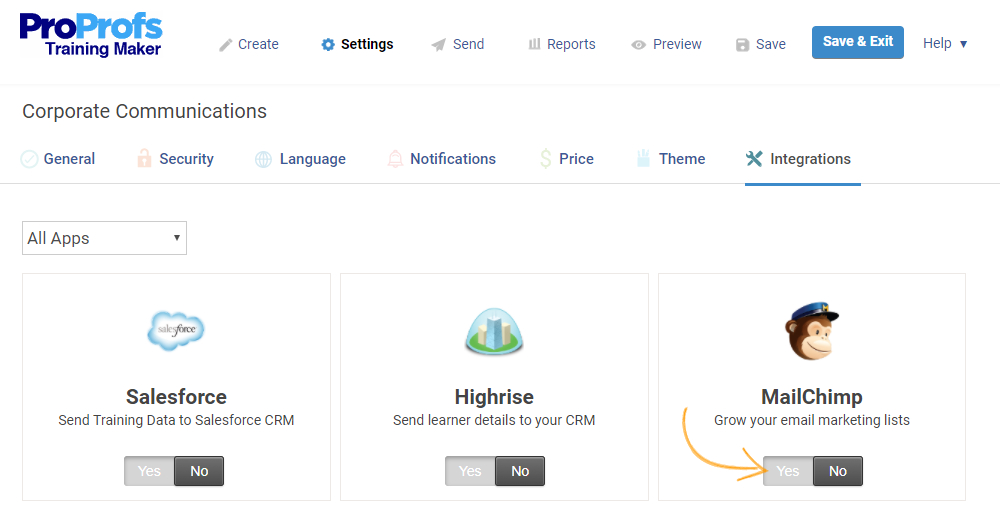 4. Distribute
Easily train a worldwide audience and let learners learn from anytime, anywhere, and on any device. Allow learner self-registration and save your time and effort. Keep courses public or private. Share course links via emails or embed them on your website. You can also share them on social media.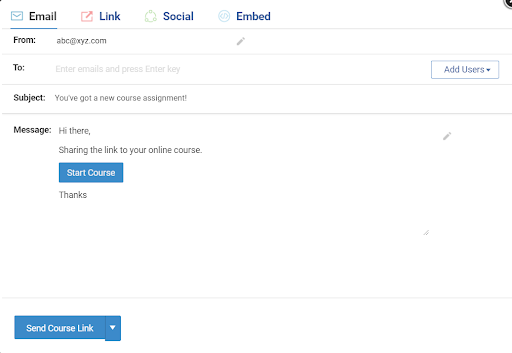 5. Analyze
Soft skill training doesn't end with creating and sharing content. You need to evaluate learning outcomes at regular intervals.
The reporting feature in top LMS solutions enables you to gain insights into learners' participation, engagement, progress, and final scores. Such data also throws light on knowledge gaps and course performance.
Decision-making becomes easier and more objective with this information at your fingertips.
Watch: How to Analyze Training Course Results

Why Choose ProProfs?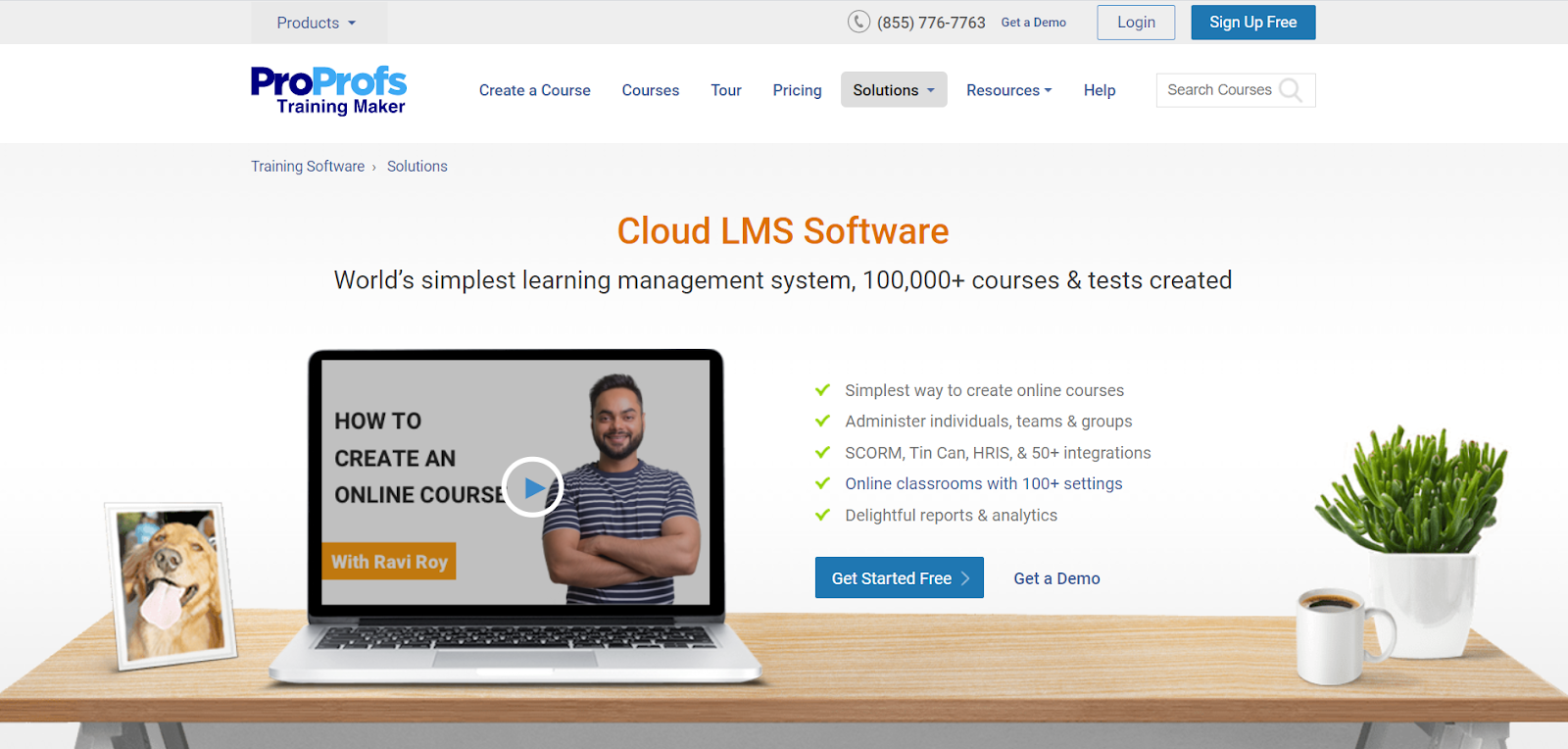 ProProfs is a simple workplace training software that you can use for soft skills training. An intuitive user interface simplifies training by minimizing the time users spent on the learning curve. A fast-growing library of professionally designed and ready-to-use courses enables training administrators to get employee training up and running in minutes.
Also Read: 12 Reasons You Should Invest in E-Learning
1. Easy to Use
It's the world's easiest LMS. Even users with zero tech knowledge can use it without any problem.
2. Multilingual Support
ProProfs supports 70+ interface languages, making it easy for you to train learners in a language they understand.
3. Powerful Integrations
The platform integrates with several email marketing tools, CRM, and CMS and offers extended functionalities to the LMS.
4. Trusted By Millions
ProProfs is used by over 4 million learners in 150+ countries. Top names such as Acer, Dell, DHL, Sony, and Yale University make it their staple training tool.
5. Highly Secure
ProProfs is GDPR-compliant. You can password-protect your courses and assign role-based permissions to users. When creating a password it is advisable to choose a choose complex password combination.
Ready to Conduct Soft Skills Training?
Whether you're talking about your existing workforce or new hires, soft skills will always be an integral part of your growth story. Sharpen their communication, critical thinking, problem-solving, and teamwork skills through standardized soft skills training.
This, in combination with hard skills, can help you build a high-performing team.
ProProfs LMS is a simple and powerful training tool with a centralized virtual classroom, a premium course library of 100+ professionally designed, ready-to-go courses, and other compelling features.
It offers a 15-day free trial plan on all plans, so it is easy to take a test drive before making up your mind.
Do you want a free Training Software?
We have the #1 Online Training Software for employee training & assessment