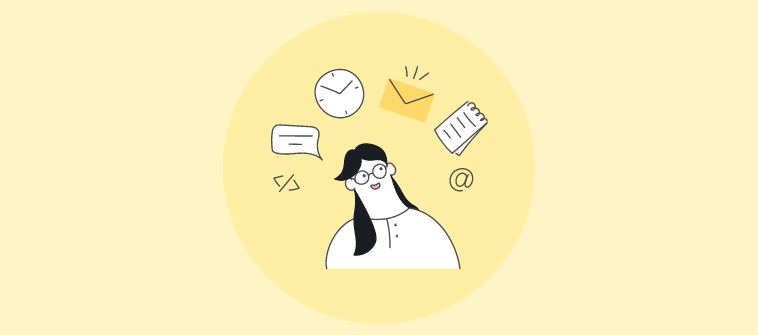 For any business toying with the idea of incorporating a new training program, the advantages of e-Learning greatly outweigh those of in-person or classroom training. Staying updated, and remaining productive are critical challenges for many businesses today, and most of them are now looking to e-Learning to save time, energy and money. Not only employers but also employees prefer self-directed training using electronic study material, modern teaching methodologies, and advanced IT tools.
With the growing relevance of e-Learning for employee training, almost every organization under the roof consider opting for training software for employees. The best thing about the software is that it enables your employees to train themselves anytime, anywhere.
Watch This Video
Self-Paced Learning
Both the worlds of business and technology are changing dynamically with time. In this continually changing world, if a company needs to stay ahead, it is indispensable to train employees and make them knowledgeable. With the use of pragmatic and highly functional employee training solution, business organizations can keep their employees up-to-date and adaptable, boost their work efficiency and hence, increase productivity.
By using amazing training courses, your employees can gain even a better understanding of your business partners, competitors, and customers.
Let us now find out how online training programs have made the trainer's job easier. With highly personalized and customizable training software, trainers can focus more on course contents than delivery.
Watch: What Is Employee Training?

Key Features That Make the Software Worth Using Are
Branding and Customization
Employers using training software can build their courses from scratch or use different customizable training templates. When you have access to the entire library of readymade courses, you can use them the way you want. You can brand the training program by adding your logo and using custom colors of your own. With the training software in place, you have the option to add a custom completion certificate to the course, along with your brand and signature. Adding presentations, videos, docs, and images to your training module was never so easy. Training makers of today are also fully integrated with Quiz Maker for performance tracking, review, and assessment.
The Multilingual Factor
As a trainer, you don't want to see yourself creating a course in multiple languages. This is where training software comes into the picture. It enables you to develop multilingual courses in over 70 languages. You can thus make your employees happier and better learners. "Think globally, act locally".
---
Read More:- How to Develop Your First Employee Training Program
---
Anytime, Anywhere Access
Gone are the days when your learners, whether students or employees, look for classroom learning exercises. Nobody today has the time and energy to slog in the training or conference room for hours. Employers even expect new hires to be productive from day one. So, with 24/7 accessibility of online courses, your learners can access training, according to their convenience.
Integrations and Settings
Integrations come easy with training software. A comprehensive learning solution with Compliance, APIs, SCORM, Tin Can and LRS, CRM, and email marketing software is now available. You can efficiently manage several learners at the same time. Send them reminders to undertake the course and complete it on time. You can even notify them if they are missing assignment or quiz deadlines.
Read More: 10 Best Compliance Training Courses
Reporting & Analytics
Being a trainer, you wish to find out who has taken the employee training program and which part of the module they are spending time on. Managing learning goals has become easier with surveys and quizzes. Embed these in your course to detect knowledge gaps. You can always update course contents as per the revisions in your company's policy. Surveys also give you feedback on instruction. A Training Maker, thus, helps you track employee performance and engagement through analytics and report generation.
Let us now take a look at a few of the benefits a training software offers to employees and employer.
Advantages of Implementing a Training Software
Increased Employee Performance
Effectively trained employees are capable of handling the situation more efficiently and confidently. An effective e-learning program helps your staff to be highly productive through better learning and knowledge retention.
Time-Saving Learning Process
With the visual reinforcement of study materials, useful case studies, interactive learning procedure, the employee e-learning program takes less time to train employees than traditional classroom training. The training software allows new joiness and experienced employees to spend comparatively less time in training sessions, as they can learn anytime, anywhere. As a result, there is not much loss of human productivity during working hours. With the adoption of just-in-time digital learning method, companies have been able to use their human resources optimally.
Read More: 10 Best Employee Training Software
Easy and Better Access
One of the main benefits of using employee e-learning software in your business is your staff's easy accessibility to the study material and information. With a cloud-based software training program, data is safely stored in the cloud. The employees can study or revise the content whenever and wherever they want, without getting any external support.
---
Read More:- Top Moodle Alternatives that You Need to Know About!
---
Global Expansion
With an overseas growing business, it is possible that your employees hail from globally scattered regions. So, how can you teach all of them using the standard and conventional training method? Of course, you can't. In the case of most of the companies with branches and offices globally, employee training has become a challenge. If you share your knowledge with your employees through a globally accessible e-learning program, you can easily hold standard training programs; bringing your employees together.
Enhanced Corporate Culture
One cannot create a strong corporate culture overnight; a corporate culture erupts from the existing values of a company. The e-learning program makes employees learn better skills, as well as how to work with collaboration and efficiency. Survey and feedback features of an employee training tool help businesses to find out which organizational rules and regulations can be considered for revision. Feedback thus plays a crucial role in strengthening the work culture.
The Bottom Line
Utilizing employee training tools is a must for every growing business organization. It helps department heads and trainers to easily and quickly share useful knowledge with employees. This knowledge is combined with innovation and a competitive approach.
Do you want a free Training Software?
We have the #1 Online Training Software for employee training & assessment