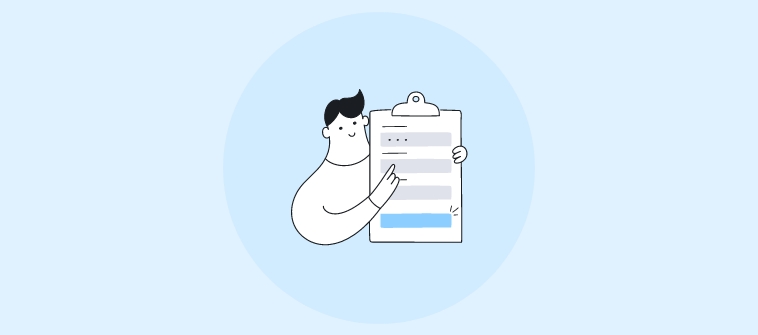 New hire orientation is not a joining formality done merely to comply with business customs. On the contrary, it is significant for ensuring smooth adaptation to a new work environment, becoming productive team members, and employee retention.
According to statistics compiled by Click Boarding, a provider of a modern employee experience platform:
Organizations with a standard induction process achieve 50% higher new hire productivity

69% of new hires are more likely to stay with a company that provides a great onboarding experience

The business cost of employee turnover is estimated to be between 100% and 300% of a replaced employee's salary
To make the most of new employee orientations, it is essential to know what orientation is, its major benefits, and how you can develop a foolproof orientation plan.
You'll learn all this and more in this post. Continue reading to find out.
What is New Employee Orientation?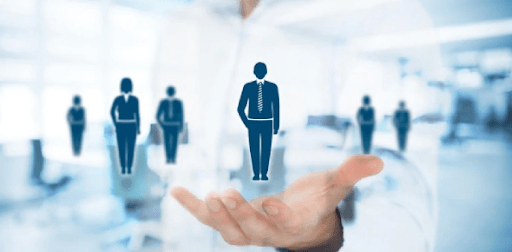 New employee orientation is an integral part of onboarding in which new hires are introduced to their job roles, teammates, line managers, departments, and the organization. It is how you formally orient new employees to a new environment and job responsibilities. It is preceded by induction, which officially welcomes the incoming employees.
Orientation usually happens on the first day of new hires joining an organization and lasts from a few hours to a full workday. It is followed by onboarding that prepares the employees for their new job roles and takes weeks or even months.
How Important is New Employee Orientation?
A first-day orientation session is very important. It plays a decisive role in helping new employees adjust to a new workplace easily. It works by giving new team members information on the company, individual roles, and an organization's mission and vision.
Instead of leaving new hires puzzled and fending for themselves, a new employee orientation program enables them to make a good start with their professional journey.
Such programs help them learn about a company and everything and everyone associated with it. This way, orientation equips new employees with the knowledge of what they can look forward to and what each of them needs to do.
What are the Benefits of Employee Orientation?
There are several benefits of new employee orientation. They translate into a positive impact on new hires, existing employees, and the company as a whole.
Reduced Stress and Anxiety
It is natural for recruits to feel a little edgy on their first day in an organization. This is because they just stepped into unfamiliar territory with unfamiliar people. An orderly new employees orientation program can help reduce anxiety and tension through a systematic welcome and information sharing process that takes the guesswork out of the situation.

Orientations help establish professional relationships between new employees and their co-workers and supervisors. They open the door for communication between team members by learning the who's who of a company so that they get to know each other better.
Commitment to Organization
A thorough orientation prepares new hires for a tenure of dedication to their new job roles, teamwork, and company goals. It gives an overview of what an organization believes in and does, what it expects from each employee, and what the employees need to do to fulfill them.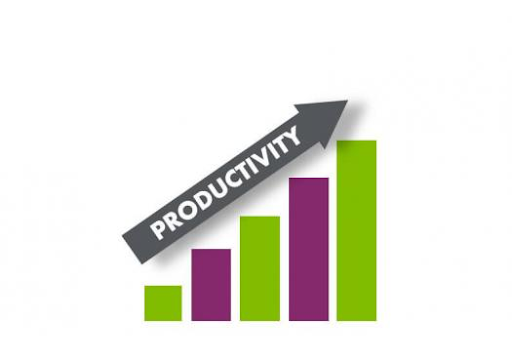 By bringing new hires up to speed on their responsibilities, work tools, and business objectives, an orientation paves the way for them to get into a productive mode as quickly as possible. A well-organized orientation program can enable them to reach full productivity levels in the first few months.
By helping the recruits learn about and adapt to a new environment, orientations can enhance their efficiency in the workplace. Early on, they pick the idea of how to perform the different tasks the right way at the right time with minimal waste of time and effort. Such clarity can help them avoid unnecessary and potentially damaging mistakes.
An employee orientation program nurtures employees for a productive and happy relationship with a company. When new employees feel at home in the new workplace, when they are clear about what's expected of them, and when they become productive quickly, they see no reason to leave an organization.
Orientation Plan for New Employees
Failing to Plan Is Planning to Fail.
As with most professional programs, employee orientation should proceed according to a plan. This will ensure that you get all the necessary things in place before getting down to new employee orientation training.
Structure your orientation program with the following essential activities.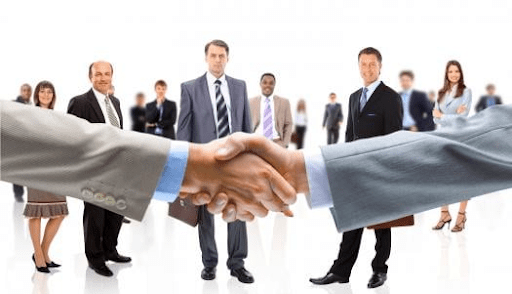 The way you make your new hires feel on the first day of orientation can go a long way in imprinting an indelible impression on their minds about your company. So, make it as good as you can.
Give a heartwarming welcome to them the moment they walk into your office. Escort them inside and introduce them to the team members, including their direct supervisors. Take them on a tour of the office premises whether different departments are located.
You can also present them a welcome kit comprising a signed welcome letter, gifts, and office supplies. This makes a lovely gesture to show you've been expecting them and how you appreciate and value that they're joining the organization.
During the job orientation, the employees need to complete the necessary paperwork. It is an indispensable part of every orientation program. Generally, paperwork includes company rules and policies, income tax forms, employment eligibility verification, non-disclosure agreements, payroll and benefits forms, etc.
Make sure you never leave out any important paperwork. Also, if you can provide them in an electronic form, the better. It will allow you to update or modify them easily in the future.
Provide Employee Handbook
An employee handbook or manual serves as a medium for communicating your company's history, vision, mission, values, and goals. It also provides information on company policies, employment-related matters, safety guidelines, and benefits & perks.
You should develop an informative and effective employee handbook to pass on important information and employment standards that your company upholds. This will enable your new hires to understand their rights and obligations during their tenure with you.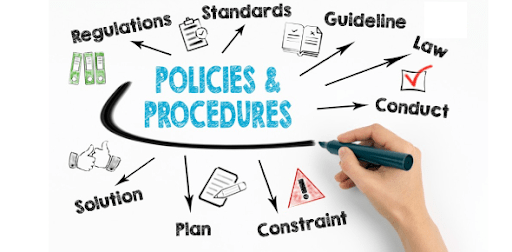 Incoming employees must be aware of all the rules actively implemented in a company. This is to ensure they diligently follow all the applicable policies, conduct themselves professionally, and avoid any kind of blunder or accident.
Company policies may include login/logout time, break time, parking rules, dress code, and so on. Such policies are expected to be followed by everyone across the company. They make the daily operations of an organization smooth and easy.
Explain Job Roles in Detail
After a warm welcome and rounds of paperwork, the next key activity in an orientation plan is discussing the job roles. The new hires should connect with their individual and team roles within the initial few days. They should know what they need to accomplish and why & how their contributions impact larger business goals.
They are supposed to understand the workflow process and also the tools, resources, and support they can leverage to carry out their duties. This role clarity will make it easier for them to assume their new position without any hiccups.
Make the Expectations Clear
Every new employee joining the ranks in a company should also be clear about its strategic goals. They should know how to properly align with the larger business vision and support it continuously.
As a part of your orientation plan, you should encourage the employees to work toward greater performance and productivity so that your company can attain its goals. The idea is to give your new hires a sense of purpose and importance within the organization.
New Employee Orientation: 11 Best Practices
In the preceding section, you've seen what an orientation plan looks like. To implement them successfully, you need to be guided by a few best practices. The following is a list of generally accepted standards for an effective orientation program.
1. Create a Checklist
The average onboarding process, including induction and orientation, consists of 54 activities. Obviously, it can be an overwhelming experience for new hires to navigate through all of them.
To simplify things for yourself and the employees, you can create a new staff orientation checklist. This will help you stay organized, apart from ensuring that no important steps in the process are omitted.

2. Make the First Day Memorable
Make your new hires' first day special and memorable by creating a positive first impression. This will set the stage and pace of their onboarding journey the right way.
While paperwork is essential, simply inundating the employees with piles of them on their first day is not recommended. Instead, you can punctuate it with activities such as:
presenting a welcome package
preparation of workstations
an office tour
team introduction
team lunch
Make your new hire feel at home by giving personalized attention to each of them. This will motivate them, which is what every employer wants.
3. Digitize the Paperwork
Ideally, paperwork for new team members should not take much time. You can already have them ready before their arrival.
Also, you can use an online form builder to create, share, and store forms containing employee information in the cloud. Some of these tools come with ready-to-use templates.
This will replace much of the traditional paperwork, which requires printing countless copies and manual distribution and collection.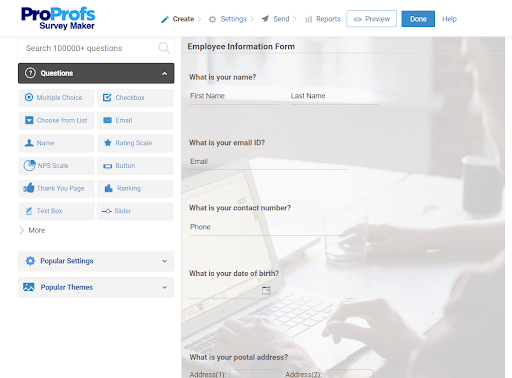 New hires can fill in these forms and submit them to you online before they begin their official work.
4. Use the Best Onboarding Software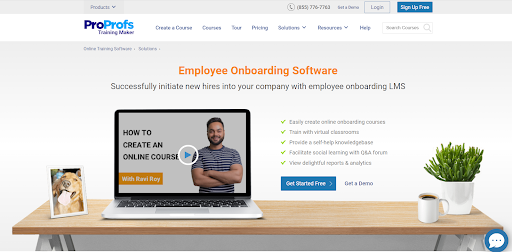 These platforms can help streamline employee orientation and onboarding at a later stage. They are popular employee training software that enable users to create and share courses and tests, track their progress in real-time, and view learning data on each participant or group.
You can also train learners through a centralized virtual classroom, provide a self-help knowledge base, and facilitate social learning.
Many of the documents that your new hires need to go through and take action can be shared easily via these online training software tools.

5. Provide Support
At times, the initiation of new hires into a new job can be stressful for them. That's why you need to provide them with ongoing reassurance and remove their doubts or fears.

Research shows that one of the best ways to help employees cope with stress in the new workplace is by providing social support. You can assign a buddy or mentor to every new hire to implement this.
These buddies or mentors can guide the employees to find their way around your organization and serve as the go-to person for any query, request, or concern.
6. Schedule a Session on Work Tools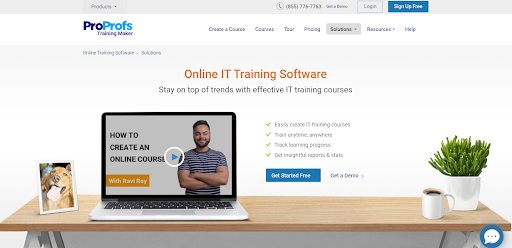 At the end of the day, new employees will be spending most of their work hours with the tools they use to perform their job. Whether it is researching information they need to do their work, sending and replying to emails, data updates, or taking courses from an LMS software, they always rely on some kind of software.
So, a session or two on work tools, also known as software training, can be one of the best business investments that give an assured ROI. When your new hires know how to operate a tool to accomplish a specific task, it can be a good start to orientation.

7. Use Engaging Training Materials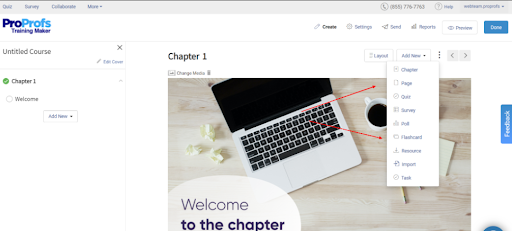 eLearning increases retention rates by 25% to 60%. This is primarily because online learning provides avenues for adding engaging elements such as videos, quizzes, polls, and surveys.
So, it makes complete sense to use engaging and interactive training materials during orientation.
For example, demo videos and modules can accelerate learning during product training for your new sales professionals. Similarly, keeping the materials short, simple & clear, and using the storytelling method can boost orientation.
Along with this, a professionally designed and customizable onboarding training course is a must. Some of these courses are comprehensive and tailored for maximum engagement. You'll find milestones based on the day and week-wise activities, key participants, and helpful resources.
8. Organize One-On-One Sessions
Regular reviews and supportive feedback during orientation can enhance employee learning and development.
Depending on your onboarding agenda, you can set aside some time for one-on-one conversations with your new hires. This will provide an opportunity to know them better and share feedback.
You can prioritize these sessions to get your employees on the right track and transition into their new roles smoothly and quickly.
9. Outline the Career Paths
A lack of career progression is the top reason new hires quit their jobs in the first few months. Companies don't want to go through this experience. Instead, they would want to promote deserving employees to the next rung at the right time.
That's why you should share a clear outline of paths to career progression for the employees at the start so that they get a fair idea of what's in store for them. They should know that you are fully invested in their growth and development.
You can even present personalized goals and steps to achieve them for each new hire.

10. Conduct Frequent Check-Ins
53% of employees are disconnected or disengaged from their workplace. Most of the time, they just manage to do the bare minimum.
In such a situation, regular check-ins with new hires will give you a clear picture of how they're adjusting to their new job roles. More importantly, you will get a chance to identify areas they are struggling with.
Check-ins should continue until the employees become proficient in their jobs.
11. Take Feedback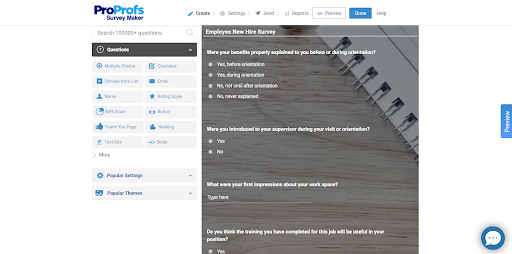 Feedback is the Breakfast of Champions.
Feedback from your new hires will give you a feel of whether they find your new hire orientation useful. Collect feedback from them both during and after the program.
If there's anything that they rated poorly, you can use that information to improve the process for better reception and results in the future. You can gather their thoughts on the methods, tools, as well as trainers you use to orient them.
Get New Hires Off to a Good Start!
A good beginning of a new employment journey will lead to a happy ending. To achieve this, you need to give your new hires a warm welcome, make the expectations clear, provide ongoing support, and help them adjust and settle happily.
In this effort, the best practices will come handy. They can guide you at every step of a standard employee orientation program. Make them a part of your organizational culture.
Nothing should hold you back from implementing the best orientation plan once you already know the importance and benefits of company orientation.
Do you want a free Training Software?
We have the #1 Online Training Software for employee training & assessment