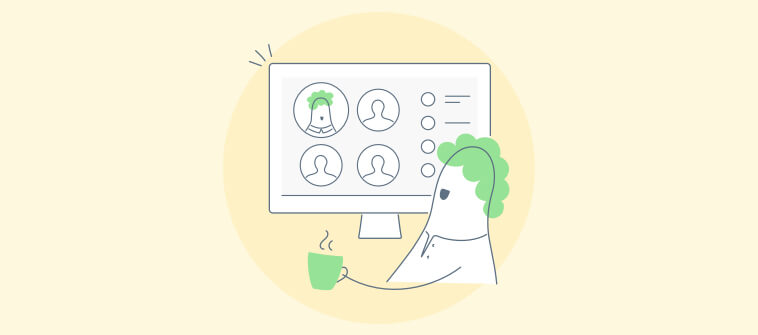 A growing number of students in the U.S. are taking to online education with career goals in mind. Don't believe us? See these statistics for yourself.
In fact, every person next to you wants to learn but not all of them are able to do so. They face one challenge or another. It can be that they don't have the time and resources to pursue it, or they face the barriers of geographical distance.
People face these problems, especially in traditional campus-based education. This is where online learning through a virtual classroom software enjoys an upper hand.
Like everything else around us, learning has migrated to online environments long time back, facilitated by technological advancement. There are many benefits of using online classroom platforms. The most important among them is that it helps you overcome the limitations of physical classroom learning, for instance, by allowing 24/7 access from anywhere.
In this blog post, we do a 360-degree analysis of virtual classroom to help you understand it inside out. Take a look.
What is a Virtual Classroom?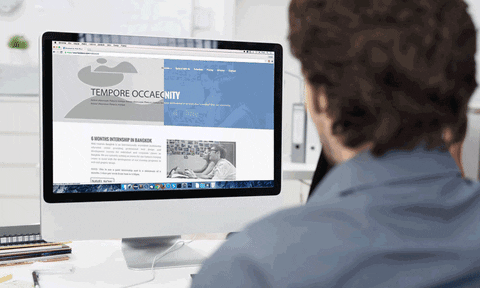 A virtual classroom is an online learning system in which both learners and instructors can communicate with each other, exchange ideas, and engage in teaching and learning activities. Virtual classrooms are used for both synchronous and asynchronous learning. They rely on a variety of enabling tools such as web conferencing, live streaming, VoIP, chat, and message boards for seamless execution of learning and development programs.
Types of Virtual Classrooms
Virtual classrooms are divided into five main categories.
1. Rotation model: This type of classroom is generally based on a single course, and it comes under blended learning. Learners rotate between the classroom and at-home learning.
2. Flex model: It is a single-subject learning environment that offers flexible schedules to learners.
3. Enriched model: It combines some face-to-face and mostly online learning and may be based on a single course or series of courses.
4. A la carte model: In this model, learners take a course entirely online in addition to their curriculum offsite. The instructor of record here is the virtual instructor.
5. Fully virtual classroom: This model emphasizes on conducting all the coursework online. Communications between learners take place via online collaborative platforms.
How to Create a Virtual Classroom
Getting your virtual classroom up and running is simple and easy; you can do it in minutes. Let's take the example of ProProfs Training Maker, which makes virtual classroom learning a walk in the park.
Training Maker is a cloud-based learning management system or knowledge management tool that comes integrated with a virtual classroom software. You can use its online classroom to add and manage users as well as create, share, and track courses from a single platform.
---
Read More:- What is an LMS?
---
To create your first virtual classroom , follow these six easy steps:
Step 1. Log in to the Training Maker and click on "My Users."
Step 2. Click on "Users" to create individual student/learner accounts as well as "Groups" to organize learners into classes or teams.
Step 3. Once you add users to the classroom, you can assign them courses by clicking the "Manage" icon.
Step 4. Similarly, you can assign courses to Groups by clicking on the "Manage" icon.
Step 5. Go to "My Users" and click on "Preview" to see how a classroom appears to learners.
Step 6. Finally, go to "Users" and click on "Email" to send classroom login information to learners. Similarly, you can send login information to "Groups" via email.
Your first virtual classroom is ready to take off.
---
More Help:- How to Create an Online Classroom
---
With ProProfs, you can also create brand awareness among your learners by adding a custom logo to your classroom. Ease of use, hassle-free management, and powerful security settings are other compelling features of the platform.
How to Use a Virtual Learning System
It is up to an organization how and when it uses a virtual classroom. They can use it to deploy a variety of training types including sexual harassment training, safety training, and OSHA, and centrally manage them.
From course creation to course sharing, administration, tracking, reporting, and certification, the possibilities are endless for instructors.
The best part is they can customize the content they use in their courses according to the needs of each team or group of learners.
They can also offer flexibility to learners by allowing them to learn anytime they want, from anywhere, and on any device.
Instructors can use a variety of communication channels such as video lectures, quizzes, surveys, polls, and live chats to provide a holistic learning experience.
Watch How to Choose the Best Virtual Classroom Software

How to Make Virtual Training Interactive
Interactive learning methods stimulate learners, enhance their interest level in learning material, and help in better retention. Compared to traditional classrooms, online classrooms provide a bigger playing field to instructors to deploy different interactive teaching models for optimal result. Let's see some examples:
✔ Live training sessions
Live training sessions with the help of videoconferencing and other similar tools can keep learners hooked to courses. The fact that they take place in real-time adds interest to participants on both sides of the classroom. Such sessions also easily make up for the lack of actual face time between trainers and trainees.
✔ Library of learning material
Ready reference resources curated in an online library can be extremely helpful in online training. When learners get access to relevant material by professionals and industry experts, learning becomes easier and faster. Ideally, the library should support all types of content in all formats. Additionally, consider integrating a contact center solution to provide constant support in case students have questions.
✔ Quizzes, surveys, polls
Online learning and training to be meaningful, they should be measurable. You can use quizzes to test knowledge retention, and surveys and polls to gather instant feedback. This will enable you to keep track of learners' progress.
---
Read More:- Two-Fold Benefit of Using Online Quiz Tool in the Learning Industry
---
✔ Learning on the move
One of the biggest advantages of using a virtual classroom LMS is that it removes the restrictions of time and place. Learners can learn whenever they want it and from where they want it. They no longer need to be present in a physical venue at a fixed time to learn.
✔ Real-time collaboration
Some of the popular virtual classroom software on the market today provide integrations with collaborative tools. They facilitate real-time collaboration, team communication, course assignment, and smooth workflow. Admins and instructors can prioritize projects and track progress easily.
✔ Smooth integrations
When you integrate two or more powerful tools in one system, it removes the need to buy and use a separate software application. This saves your time, effort, and money, and you can focus on improving your courses for a better outcome. Ultimately, it gives a positive user experience.
Key Benefits of a Virtual Classroom Software
Compared to a traditional physical classroom, a virtual classroom offers a number of advantages that are hard to overlook. Online classrooms are at the core of eLearning and corporate training. Here are a few benefits that you can expect to get from them:
✔ Elimination of Time & Location Constraints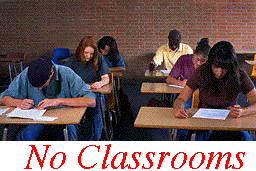 Virtual classroom eliminates the constraints of time and location. Learners can now enjoy the freedom to learn, exchange knowledge with fellow participants, and finish assignments anytime, anywhere. They get access to coursework independent of time and place.
✔ Cross-device compatibility
Learners can join a virtual classroom using any personal device such as a desktop computer, laptop, tablet, or smartphone. It is compatible with a range of devices people use these days. A learner can initiate a course on computer and finish it on his mobile phone.
✔ Multimedia content
An online classroom software allows you to create and upload various multimedia content such as audio, video, images, presentations, and more. This makes learning more comprehensive and enriching for everyone involved. A traditional classroom environment permits no room for such a delivery method.
Read More:- When Traditional Classrooms Go Digital
✔ Automatic grading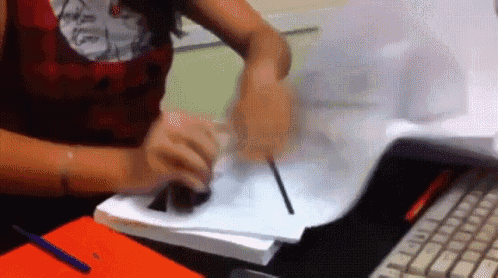 If you think evaluating learners' performance takes a fair amount of time, think again. Now you can put grading on autopilot as an automatic grading system is available in some of the classroom management software. Appraise tests automatically with transparency and fairness. One side benefit of this is that learners get to know their scores instantly.
---
Read More:- The 10 Must-Have LMS Software Features
---
✔ Progress reports
Virtual classroom software also enables you to make data-driven decisions by providing detailed reports and analyses. You can now easily track each learner's progress and view key metrics on classes, courses, participants, and tests. Get average as well as individual test scores.
Ready to Set Up Your First Virtual Classroom? It's Easy!
A virtual classroom for online teaching and learning is at the core of an LMS. It is at the center of all learning activities – from adding users and assigning courses to tracking learners and generating reports.
To make sure that you are able to use it to your maximum advantage, you should have a solid knowledge of what it is, how it works, what benefits it can deliver to your doorstep, and most important of all, what difference it can make to your learning and development process.
Use the tips discussed in this post to create a robust virtual classroom.
---
Read More:- Best Virtual Classroom Software
---
Schedule a FREE demo of ProProfs online classroom today. If you have any questions, call us at (855) 776-7763, and we'll take it from there.
Do you want a free Training Software?
We have the #1 Online Training Software for employee training & assessment