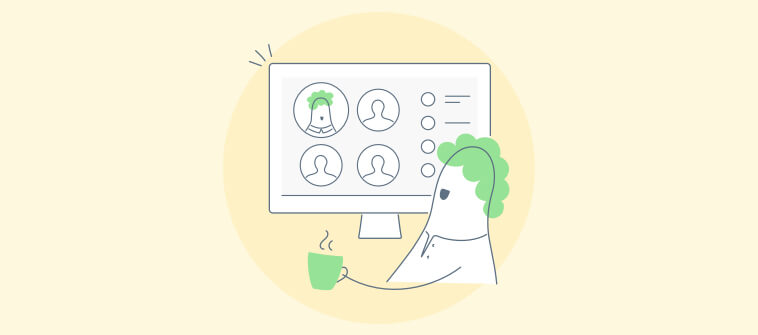 Want to know what a virtual classroom is, its types, benefits, and examples? Are you struggling to find the best virtual classroom platform?
You are at the right place.
A growing number of students in the U.S. are taking to online education with career goals in mind. In fact, organizations are turning to online training for meeting learning needs.
That's because, in campus-based learning methods, people face the challenges of time, resources, and geographical barriers.
This is where online learning through virtual classroom software enjoys an upper hand.
Like everything else around us, learning has migrated to online environments a long time back, facilitated by technological advancement.
There are many benefits of using online classroom platforms. The most important among them is that it helps you overcome the limitations of physical classroom learning, for instance, by allowing 24/7 access from anywhere.
In this blog post, we do a 360-degree analysis of a virtual classroom to help you understand it inside out. Take a look.
What Is a Virtual Classroom?
A virtual classroom is a unified platform for online teaching and learning. Here, you can create learner groups, share courses and tests with them, communicate with learners, send notifications, track progress, and view reports.
Virtual classrooms are used for both synchronous and asynchronous learning. They rely on various enabling tools such as web conferencing, live streaming, VoIP, chat, and message boards to seamlessly execute learning and development programs.
Watch: TM Classroom
8 Major Benefits of Virtual Classroom
Technological advancements are causing many roles traditionally performed by humans to become obsolete. This is happening at such a pace that employees must rapidly upskill themselves.
The alarming rate at which this development is taking place has posed a challenge for L&D teams that are still deploying classroom-based instructor-led training. On top of that, work from remote locations has become the new norm, making it even more difficult for these teams to manage the task of enhancing employee capabilities.
So, there's a need to look for a solution that would make training accessible to all employees, irrespective of time and location.
This is where virtual classrooms can help. They are at the core of eLearning and corporate training today. There are several benefits of deploying virtual classrooms. Let's take a look.
Elimination of Time & Location Constraints
Virtual classrooms eliminate time and location constraints in learning. Learners can now enjoy the freedom to learn, exchange knowledge with fellow participants, and finish assignments anytime, anywhere. They get access to coursework independent of time zone differences and geographical locations.
For instance, ProProfs onboards its remote employees by assigning important training courses through virtual classrooms. In fact, corporate training is also provided through these classrooms. So, no matter wherever the employee is located or the time zones they are in, they can take courses anytime.
Participation in Online Discussions
The best virtual classrooms that support video conferencing let you participate in live online discussions. Social interaction is one of the major benefits of virtual learning. Learners and instructors can collaborate and discuss important topics, and learners are encouraged to share their views and thoughts.
Improved Technological Skills
Traditional classrooms are great for hands-on practice, but digital classroom tools help learners acquire technical skills. Technology-enabled digital platforms such as Google Meet and Zoom Meetings familiarize learners with modern workplace learning tools, which is extremely important in today's world. What is more, there are plenty of useful tools, which will help you show your students how to present information, calculate the slope or prepare an experiment at home.
Cross-Device Compatibility
Learners can join a virtual classroom using devices they use daily, such as a desktop computer, laptop, tablet, or smartphone. Most of these classrooms are compatible with a range of devices, browsers, and operating systems people use these days. A learner can initiate a course on a computer and finish it on his mobile phone.
An online classroom software system allows you to create and upload multimedia content such as audio, video, images, presentations, and more. This makes learning more comprehensive and enriching for everyone involved. A traditional classroom environment permits no room for such a delivery method.
Watch: How to Add Media to Your Online Courses
Assess Knowledge Retention
How to know how well your learners have gone through each of your courses?
It's easy. Use assessments to measure knowledge retention.
Virtual classrooms let you easily create a variety of assessments and assign them to your learners in multiple ways.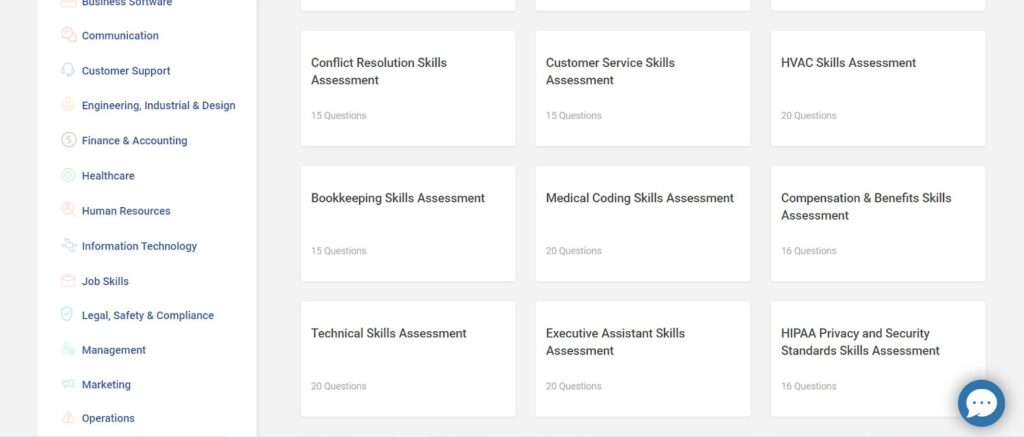 You can view and download detailed quiz reports to get a holistic view of learners' progress. This will help you measure knowledge and identify how well your learners have taken each course.
If you think evaluating learners' performance takes a fair amount of time, think again. Now you can put grading on autopilot as an automatic grading system is available in some classroom management software.
Appraise tests automatically with transparency and fairness. One benefit of this is that learners get to know their scores instantly. It also removes the chances of bias in evaluations.
Read this guide to learn more about grading.
Virtual classroom software lets you make data-driven decisions by providing detailed reports and analysis. You can easily track each learner or group's progress and view key metrics on classes, courses, participants, and tests. Get average as well as individual test scores.

To know more about virtual classroom reports, read: Types of Reports and How to Access Them
From all these benefits, we can safely say virtual classrooms make online teaching and learning incredibly easy and convenient.
Having said that, let's give you a case example to show how Global Linking Solutions (GLS), a cybersecurity management company, used a virtual classroom to train employees from six states. Lack of training and ineffective communication were the major problems reported by these employees, and as a consequence, GLS had a turnover rate of 30%.
Can you imagine 30% of the workforce leaving your company?
It sounds scary, right?
So, do you know what GLS did?
GLS improved its training and team communication through virtual classrooms. They made use of pre-built courses and quizzes and assigned them to those employees who were spread across different nations, and they could easily assess the learning materials and assignments irrespective of location and time. GLS could easily view reports to track the progress of their employees.
Read more about it here.
There are different types of virtual classrooms available, so you need to understand which type will suit your learning needs. In our next discussions, we'll explore the types of virtual classrooms.
5 Types of Virtual Classrooms
Now that you have understood what a virtual classroom is, let us now take a look at the different types. Mainly they are divided into five categories.
This type of classroom is generally based on a single course and comes under blended learning. Learners rotate between the classroom and at-home learning.
It is a single-subject learning environment that offers flexible schedules to learners. The classroom remains open 24/7, which enables self-paced learning.
This type of learning is also encouraged through small groups, and the virtual learning space can help solve doubts and questions.
It combines some face-to-face and mostly online learning. This model is often used for dealing with critical projects, topics, or assignments.
In this model, learners take a course entirely online in addition to their curriculum offsite. The instructor of record here is the virtual instructor.
This model emphasizes on conducting all the coursework online. Communications between learners take place via online collaborative platforms.
That was all about the various types of virtual classrooms. Now, let's look at how you can create a virtual classroom.
How to Create a Virtual Classroom
Getting your virtual classroom up and running is simple and easy; you can do it in minutes. Let's take the example of ProProfs Training Maker, which makes virtual classroom learning a walk in the park.
Training Maker is a cloud-based learning management system or knowledge management tool integrated with virtual classroom software. You can use its online classroom to add and manage users and create, share, and track courses from a single platform.
You must follow a few basic steps to create your first virtual classroom. You can check the steps here.
Also, this video walks you through the process step by step:
Watch: How To Set up Your Virtual Classroom in 5 Minutes
With ProProfs, you can also create brand awareness among your learners by adding a custom logo and designs to your classroom. Ease of use, hassle-free management, and powerful security settings are other compelling features of the platform.
Types of Courses You Can Deliver Via a Virtual Classroom
There are different kinds of programs that you can deliver using virtual classes. Some of them are as follows:
Massive Open Online Courses (MOOCs)
You can deliver MOOCs through virtual classrooms. These courses include a range of subjects available at different prices. However, some courses are also available for free, but you have to pay to unlock the advanced levels.
Read: What are Massive Open Online Courses?
Colleges and universities offer these types of programs but in a virtual environment. From Bachelor's and Post-Graduate degrees to diplomas and certificates, online degree programs cover everything.
They are mainly designed for working professionals who want additional degrees but don't have time to attend traditional classrooms.
Bootcamps are short-term and intense training courses you can easily deliver through virtual training. These courses are mainly for students who want to establish a career in the tech industry. This type includes graphic design, data analytics, and web development.
How to Choose a Virtual Classroom Platform
Different industries have different learning and training needs. Therefore, choosing the best virtual classroom platform is imperative to best meet them. Here are some factors you should consider for making an informed decision.
A virtual classroom should allow you to create courses using your existing documents, PDFs, PPTs, presentations, and recorded webinars. It should also have a course library to speed up the course creation process.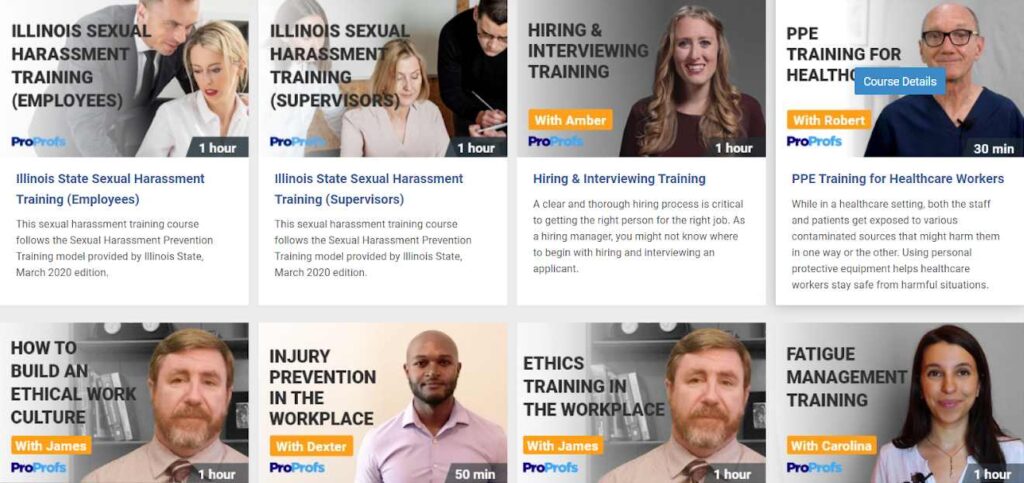 For instance, ProProfs LMS provides 100+ ready-to-use courses and templates that you can customize based on your learning needs. You can edit and share them with your learners to help them achieve their learning goals.
Another important thing to look out for is the security settings offered by the platform. It should provide security options like password-protection of courses, re-order course or chapter pages, setting due dates and compliance reminders, preventing skipping of courses, making quizzes mandatory, setting time zones, etc.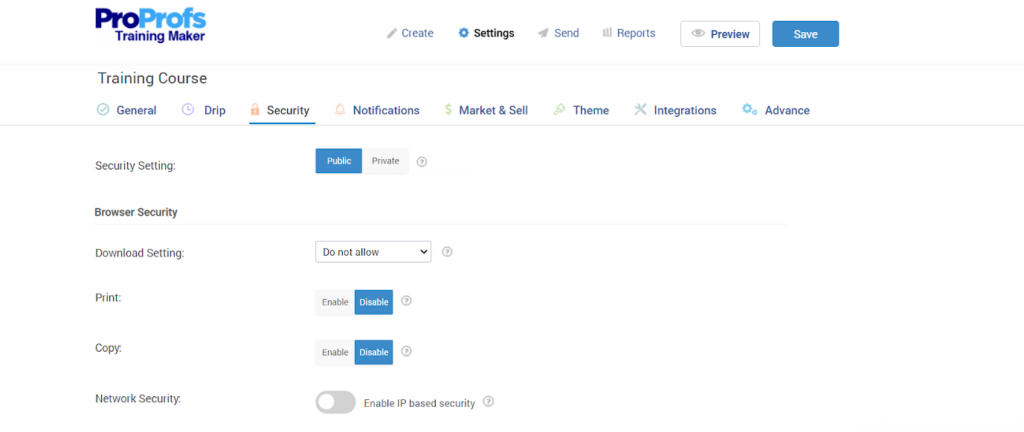 For virtual learning to be effective, instructors or admins should be able to control the courses and the attendees. So, a platform with strong security settings would be the best pick.
The virtual platform you choose should work seamlessly across all devices, including smartphones, tablets, and other portable devices. Having mobile support is extremely beneficial to instructors and learners.
You can deliver learning on the go, and the best part is that learners can access a course or an assessment even when offline or experiencing a spotty internet connection. Mobile learning ensures complete flexibility, makes learning easy and boosts engagement.
Watch: What Is a Mobile LMS & How Can It Help Train Anytime, Anywhere?
Learning without collaboration feels boring and monotonous, right?
This is especially true when learning occurs in virtual settings.
Choose a platform that supports collaboration tools and lets you chat, exchange views, and facilitate knowledge exchange.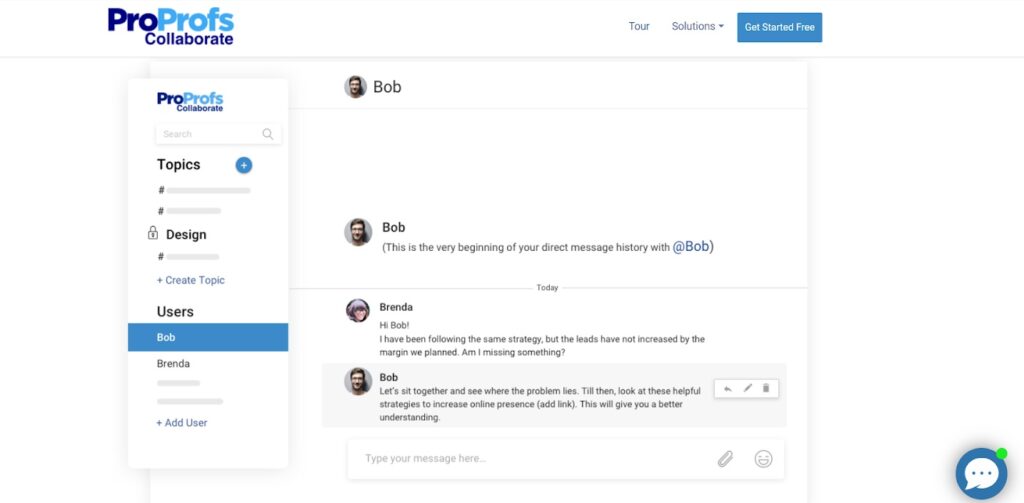 Learners should also be able to communicate among themselves in a controlled environment. Breakout rooms can help in this regard. This feature enables you to segregate learners into small groups so that they can interact among themselves. This can be highly beneficial, especially when learners need to think of new ideas and suggestions.
Watch: How to Enable Collaboration & Discussions in Your Course
What's an online classroom without videoconferencing tools?
Makes no sense, right?
Therefore, when you choose a virtual classroom platform, check the video conferencing potentiality. Your LMS needs to have excellent teleconferencing functions to facilitate instructor-learner communication.
You can also find virtual classroom software that lets you connect your online classroom with third-party video conferencing tools such as Zoom and Google Meet.
Most virtual classrooms support assessments and tests, and this is an important parameter when choosing the right platform.
The learning process remains incomplete without testing your learner's knowledge. Measuring knowledge helps to know how attentively your learners have taken the courses. Learn more about the benefits of online assessments here.
Ideally, you must look for a platform that lets you create and share tests among your learners. Also, having features like preventing skipping questions and recording video responses would be an additional advantage.
Watch: How to Share Your Quiz With Learners
Reports and analytics make it easy to gauge the overall progress of your training program. Virtual learning classrooms let you view completed and pending courses and track performance and engagement in a simple learner dashboard.
You can also view details by groups, individuals, and courses. Based on the report, you can make necessary improvements for an enhanced learning experience.
Read: How to Access User Reports
The above considerations will help you find the best platform for your organization. Virtual classrooms have multiple uses, which go beyond online training. We will elaborate on this in the next section.
Watch: How to Choose the Best Virtual Classroom Software
How to Use a Virtual Learning System
It is up to an organization how and when it uses a virtual classroom. They can use it to deploy various training types, including sexual harassment training, safety training such as OSHA, and employee skills training, and centrally manage them.
From course creation to course sharing, administration, tracking, reporting, and certification, the possibilities are endless for instructors.
The best part is they can customize the content they use in their courses according to the needs of each team or group of learners.
They can also offer flexibility to learners by allowing them to learn anytime they want, from anywhere, and on any device.
Instructors can use a variety of communication channels, such as video lectures, quizzes, surveys, polls, and live chats, to provide a holistic learning experience.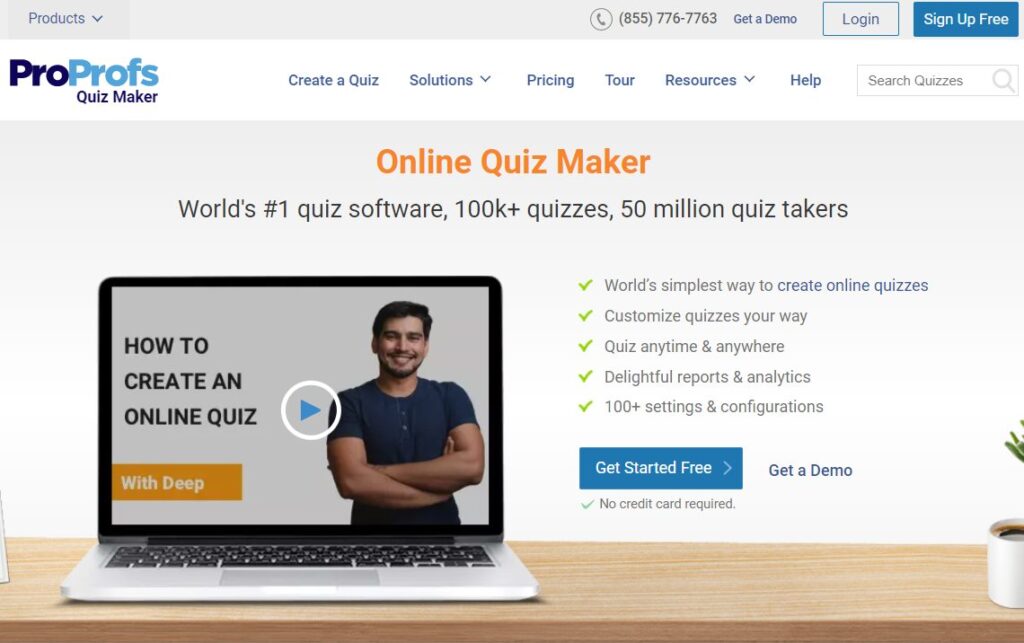 Best Practices for a Virtual Training Setup
Most organizations and educational institutions have their own digital setup, which meets their unique learning needs. However, some best practices can further improve your virtual training program. Try out these foolproof ways for successful virtual classroom implementation.
Create a Suitable Learning Environment
To make learning effective in a virtual classroom, instructors and learners must have all the tools to replicate a physical learning environment. No matter where they are, the digital classroom must give them a feeling of a real classroom.
PRO TIP: A platform with all the features, such as video streaming tools, course authoring tools, collaboration features, etc., would help create a suitable learning environment.
Use Interactive Teaching Styles
An interactive teaching style keeps your learners engaged and creates a dynamic environment.
Use whiteboards, emojis, chats, polls, quizzes, and annotations to cater to different learning styles and boost memory retention.
Also, make sure you personalize the learning experience. This will make your learners feel that you are offering learning opportunities based on their needs.
Read: How Do Online Interactive Quizzes Enhance Student Learning
This feature lets you split your virtual classroom into small classrooms for individual and collaborative learning. It's a great way to brainstorm new ideas and work on problem-solving exercises.
Instructors can assign a time limit to each group, and once the time is over, they can bring back all the learners to the main virtual classroom.
Easy Sharing Capabilities
Your virtual classes can become successful only when you can share all the resources with your participants. A tool with good sharing capabilities like video, images, and screens can make the learning experience fruitful and positive.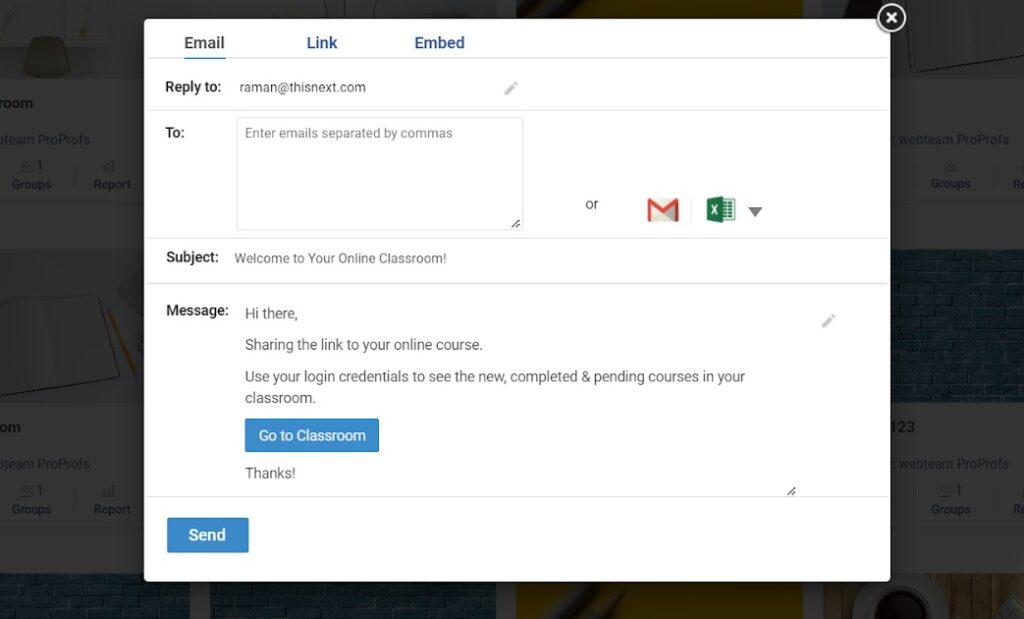 So, you can now implement these practices to make your virtual training successful. Let's now explore various ways to make your online virtual classes engaging and interactive.
How to Make Virtual Training Interactive
Interactive learning methods stimulate learners, enhance their interest level in learning material, and help in better retention. Compared to traditional classrooms, online classrooms provide a bigger field for instructors to deploy different interactive teaching models for optimal results. Let's see some examples:
✔
Live Training Sessions
Live training sessions with the help of videoconferencing and other similar tools can keep learners hooked to courses. The fact that they take place in real-time adds interest to participants on both sides of the classroom. Such sessions also easily compensate for the lack of actual face time between trainers and trainees.
✔
Library of Learning Material
Ready reference resources curated in an online library can be extremely helpful in online training. Learning becomes easier and faster when learners access relevant material from professionals and industry experts.
Ideally, the library should support all types of content in all formats. Additionally, consider integrating a contact center solution to provide constant support in case learners have questions or run into a problem.
✔
Quizzes, Surveys, and Polls
For online learning and training to be meaningful, they should be measurable. You can use quizzes to test knowledge retention and surveys and polls to gather instant feedback. This will enable you to keep track of learners' progress.
These eLearning elements also amplify the engagement and interactive levels in online courses and assessments.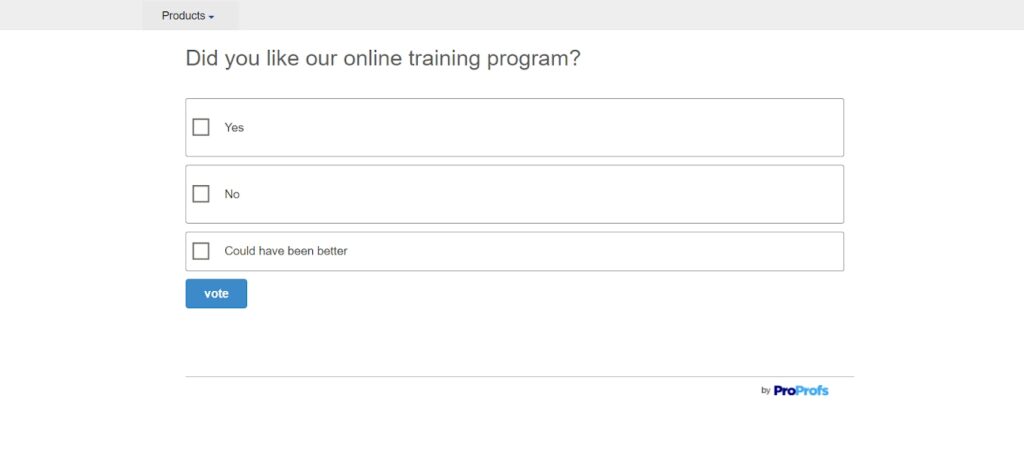 ✔
Learning On the Go
One of the biggest advantages of using a virtual classroom LMS is that it removes time and place restrictions. Learners can learn whenever they want it and from where they want it. They no longer need to be present in a physical venue at a fixed time to learn.
✔
Real-Time Collaboration
Some of the popular virtual classroom software on the market today provides integrations with collaborative tools. They facilitate real-time collaboration, team communication, course assignment, and smooth workflow. Admins and instructors can prioritize and manage projects and track progress easily.
✔
Seamless Integrations
When you integrate two or more powerful tools in one system, it removes the need to buy and run a separate software application. When useful tools such as CRMs, email marketing systems, and communication platforms come ready for integration in your virtual classroom, it simplifies learning data exchange through software interoperability.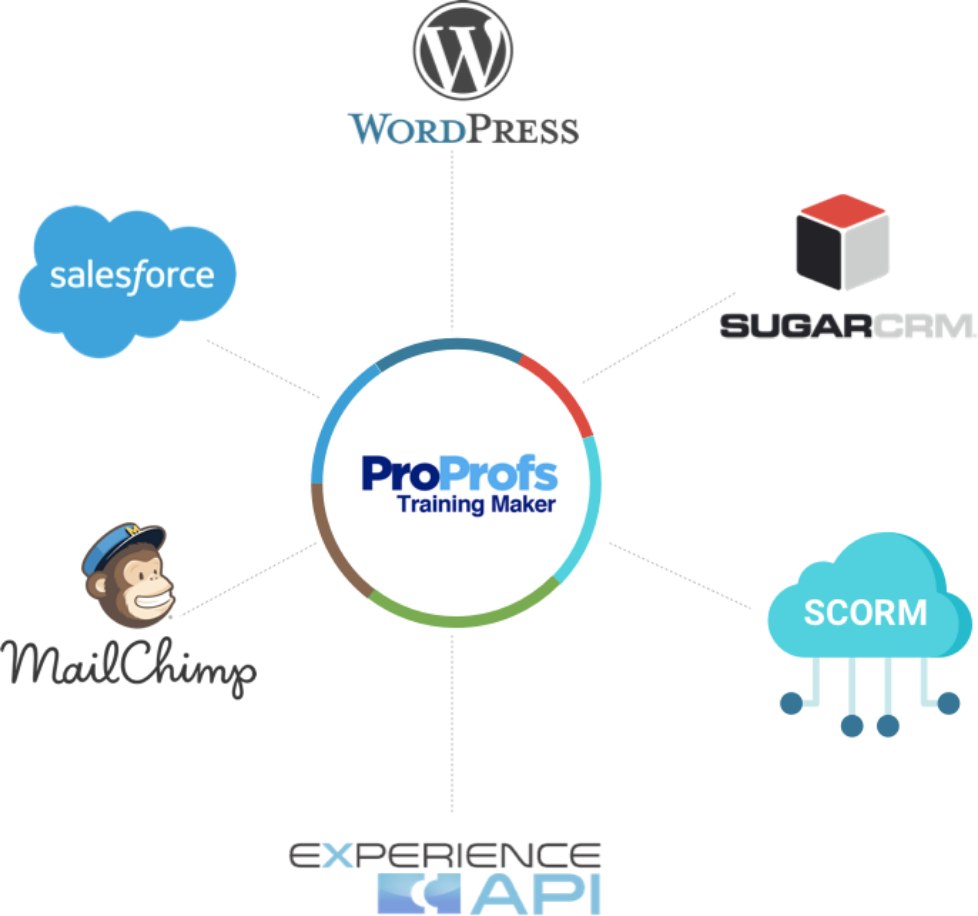 This saves you time, effort, and money, and you can focus on improving your courses for a better outcome. Ultimately, it gives a positive user experience.
Frequently Asked Questions (FAQ)
How can I train employees virtually?
You can use a cloud LMS-based virtual classroom to train your employees virtually. These platforms help you administer role-based training and offer all the resources to train your employees successfully. With features like course authoring, group management, multiple instructors & admins, collaboration, assessments, reports, and single sign-on, employee training becomes easy.
How can I keep employees engaged in virtual training?
To keep your employees engaged, you must adopt interactive teaching methods, provide ample collaboration opportunities, use gamification mechanics, and create a suitable learning environment.
How do I facilitate a virtual classroom?
Choose the right platform to facilitate your virtual classroom. Check your internet connection, set your discussion boards, and leverage interactive features such as emoticons, chats, whiteboards, and breakout groups. You can also assign roles to multiple admins and instructors to simplify training management in these platforms.
What makes a virtual classroom successful?
You need to have well-structured content to create an impactful virtual classroom experience. Having a proper structure for the session and informing your learners about the program's objectives in advance will make it a success.
Ready to Set Up Your First Virtual Classroom? It's Easy!
A virtual classroom for online teaching and learning is at the core of most LMS platforms. It is at the center of all learning activities – from adding users and assigning courses to track learners and generating reports.
To make sure that you are able to use it to your maximum advantage, you should have a solid knowledge of what it is, how it works, what benefits it can deliver to your doorstep, and most importantly, what difference it can make to your learning and development plans.
Apply the tips discussed in this post to create a robust virtual classroom and train your learners in an easy, engaging, and sustainable way.
Do you want a free Training Software?
We have the #1 Online Training Software for employee training & assessment