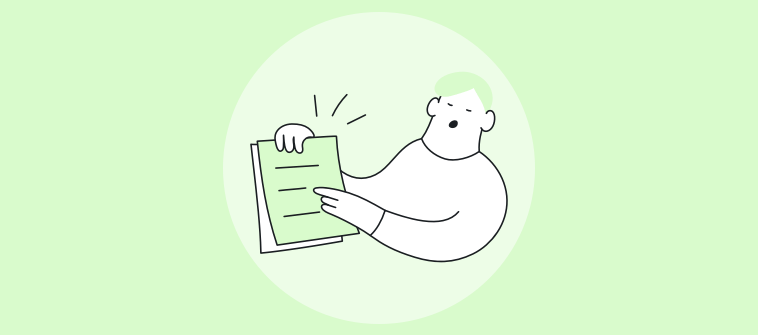 83% of enterprises believe that developing leaders at all levels is important.

Of all the employees who left their company at some point, 52% believed that their manager could have done something to prevent them from leaving.

Whether you're talking about CEOs, operations managers, or team leads, leaders play a crucial role in a business. They are responsible for keeping employees motivated, engaged, and committed to business success.

To ensure that leaders perform their duties perfectly well, you need to provide them leadership training. This will equip them with the knowledge and skills necessary to face present and future challenges.

This post takes you through leadership training and everything else related to it.

Continue reading to find out.
What is Leadership Training?
"Leaders aren't born; they are made." – Vince Lombardi
Leadership training is a specialized form of training meant for those in supervisory roles. It is intended to develop leadership skills in employees who have either newly stepped into a leadership role or are experienced and just want to sharpen their existing skills.
These programs cover leadership training topics such as communication skills, building trust, problem-solving skills, and leading successful teams.
Watch: How to Improve Leadership Skills | Training Course Introduction
As the driving force behind a team or department, business leaders can benefit immensely from leadership training.
What Makes a Leadership Training Program Effective
When it comes to achieving the expected learning outcomes, leadership development programs are no different from other corporate training programs. You need to do the necessary groundwork to plan, execute, and track these programs.
Consider the following activities while developing the program:
👉 Assess the Leadership Needs in Your Company

To start with, determine the state of leadership in your organization. Does it completely lack capable leaders? Or are there any potential leaders who can be promoted to a leadership role?
Try assessing your teams' current skills and see if there are gaps you can fill through a strategic workforce plan. Once you have this information, you can determine what leadership competencies will help push you in the right direction. You can also understand the top leadership skills you need to incorporate into your training program.
Watch: How to Develop Core Leadership Skills | Training Course Introduction
Either way, you should thoroughly assess your leadership needs.
Also, it is important to evaluate the leadership style in your organization and match it with the leadership goals. If the leadership style isn't effective anymore, it's time to train your employees online and bring them closer to the desired results.
👉 Be Clear About the Goals
Set clear leadership goals, both short-term and long-term. This will enable you to proceed with the training without any hiccups. One way to go about it is to set SMART leadership goals.
These stand for:
S = Specific
M = Measurable
A = Attainable
R = Relevant
T = Time-bound
When your goals are specific, relevant, and measurable, they become easier to achieve.
You can perform this task only after you've taken care of the leadership needs assessment.
👉 Use the Right Courses & Tools


For a leadership training program to be effective, one of the best practices is to use the right courses and tools. Many of these leadership development training courses are professionally designed and offered by SaaS companies, training institutes, and top universities.
To deploy the courses, you may use tools such as a learning management system (LMS) to manage and streamline leadership training centrally.
👉 Make the Training Engaging
Ideally, training participants should find your leadership program engaging. You can ensure this by offering a mobile-friendly learning environment where learners can learn on the go.
Also, make it a point to include real-life examples and different training formats.
The idea is to get your employees excited about your leadership program and achieve a high course completion rate.
👉 Measure Program Success
Measuring training effectiveness is another essential element in a strategically significant program like leadership development. Employee training surveys and one-on-one discussions after the training can help you evaluate training effectiveness. The information you collect this way can help you measure the ROI.
Participants' reactions, satisfaction level, application of knowledge to day-to-day functions, and the overall business impact are some of the key data you can gather from evaluating the training.
---
Read: 10 Best Employee Training Software
---
Importance of Leadership Training to Employees' Career
Corporate leadership training offers a way to nurture future leaders by developing all the skills that a modern workplace demands. In doing so, it offers the path to advance employees' careers. For ambitious employees who aim to add value to what they do professionally, such training programs provide a gateway.
What's in it for young managers?
By undergoing leadership training, young and dynamic managers who are new in their field can learn to take on additional responsibilities. They can raise self-awareness and work for personal effectiveness. All this eventually improves their career prospects.
What's in it for experienced managers?
Similarly, through ongoing leadership training, senior managers with a great deal of industry knowledge and skills can maintain their ability to drive innovations, create business opportunities, and lead people. This can strengthen their career and help them adapt to changing leadership roles.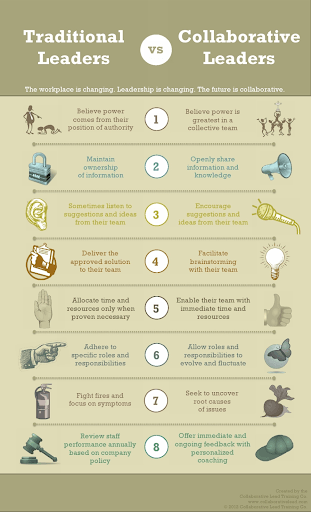 Benefits of Leadership Training
Leadership training for managers brings several measurable benefits to a company. Some of the top ones that you'd be glad to know are:
✔ Improved Leadership Style
Leadership training helps businesses identify their current leadership style and improve them to achieve optimized results.
✔ Effective Leadership Strategies
Once you know there's room for improvement in your leadership style, formulating and implementing effective leadership strategies become easy.
✔ Better Connection With Teams
✔ Better Employee Management
A trained leader is better at building trust with employees, keeping them motivated, and ensuring productivity. Such skillful management of employees leads to less turnover.
---
Read: 20 Best Online Training Software
---
Best Essential Skills of a Corporate Leader
Most companies are manned by a boss, not leaders. Leadership is altogether a different ball game that requires different skill sets, a different approach, and a different mindset.

Here are some of the top skills that every corporate leader is expected to exhibit:

1. Communication

Communication has always been a must-have skill for employees at all levels. Effective communication by leaders inspires, engages, and persuades a team. It also leads to better alignment of employees with business goals.

So, whether it is conveying complex ideas in a simple way, empathizing with employees, or sharing feedback, leadership communication is critical in any business.
2. Motivation

Business leaders are also expected to possess the ability to motivate others. Only a motivated team will be inspired to work relentlessly towards a goal. Motivation keeps people enthusiastic about what they are doing and what they need to do.

Leaders who are good at identifying what drives their employees and understand their likes and dislikes, and interest areas can do a great job of motivating others.
3. Positive Attitude
Attitudes are contagious. Is yours worth catching?
The attitude of a leader can either uplift or dampen the spirit of a team. That's why leaders with a positive attitude are in demand. A positive can-do outlook encourages others to work hard toward larger goals.

Leaders should be able to see the good things in people and situations most of the time.
4. Responsibility

Taking responsibility is the mark of a great leader. Accountability and being answerable characterize such leaders in the workplace.

Responsible leaders habitually take ownership of every task in the department or company. They are meticulous in planning and executing a project as flawlessly as possible.

This makes taking responsibility another essential leadership skill regardless of the industry and nature of work.

5. Problem-Solving Skills

Delegating a task doesn't absolve leaders from solving problems themselves. They are expected to lead others in tackling all kinds of challenges in the workplace.

An ideal leader should be able to identify, analyze, and prescribe possible solutions to a problem. The goal is to face a problem head-on and find an answer to them before it gets worse.

6. Flexibility

Another quality you want to see in leaders is flexibility. For example, they should be adaptable and accommodative to changes. Flexibility also signifies the willingness of leaders to entertain ideas and suggestions from others in a team. Autocratic or domineering attitude has no place in flexible leadership.

If a leadership style is found to be rigid, it is important to learn how to be a flexible leader. Without flexibility, it's not easy to make things work.
7. Trustworthiness

Teamwork is based on the foundation of trust. Trustworthy leaders do what they say they will do. Only when employees trust a leader, will they be willing to go along with the leader towards common goals and missions.

Qualities such as integrity, supportiveness, and fairness make a leader worthy of trust. So, it is important to build and maintain trust in a company to work in harmony with different people.

8. Commitment

Commitment is another key attribute in leaders that separates a great leader from the ordinary. Committed leaders are dedicated to a particular belief or cause that an organization stands for. They always stay the course, no matter what.

Such leaders also inspire commitment from employees by being transparent and consistent in everything they do.
Watch: How to Find Your Authentic Leadership Style | Training Course Introduction
How to Choose a Leadership Skills Training Course
Watch: Managing Change in the Workplace
ProProfs' Leadership Development Program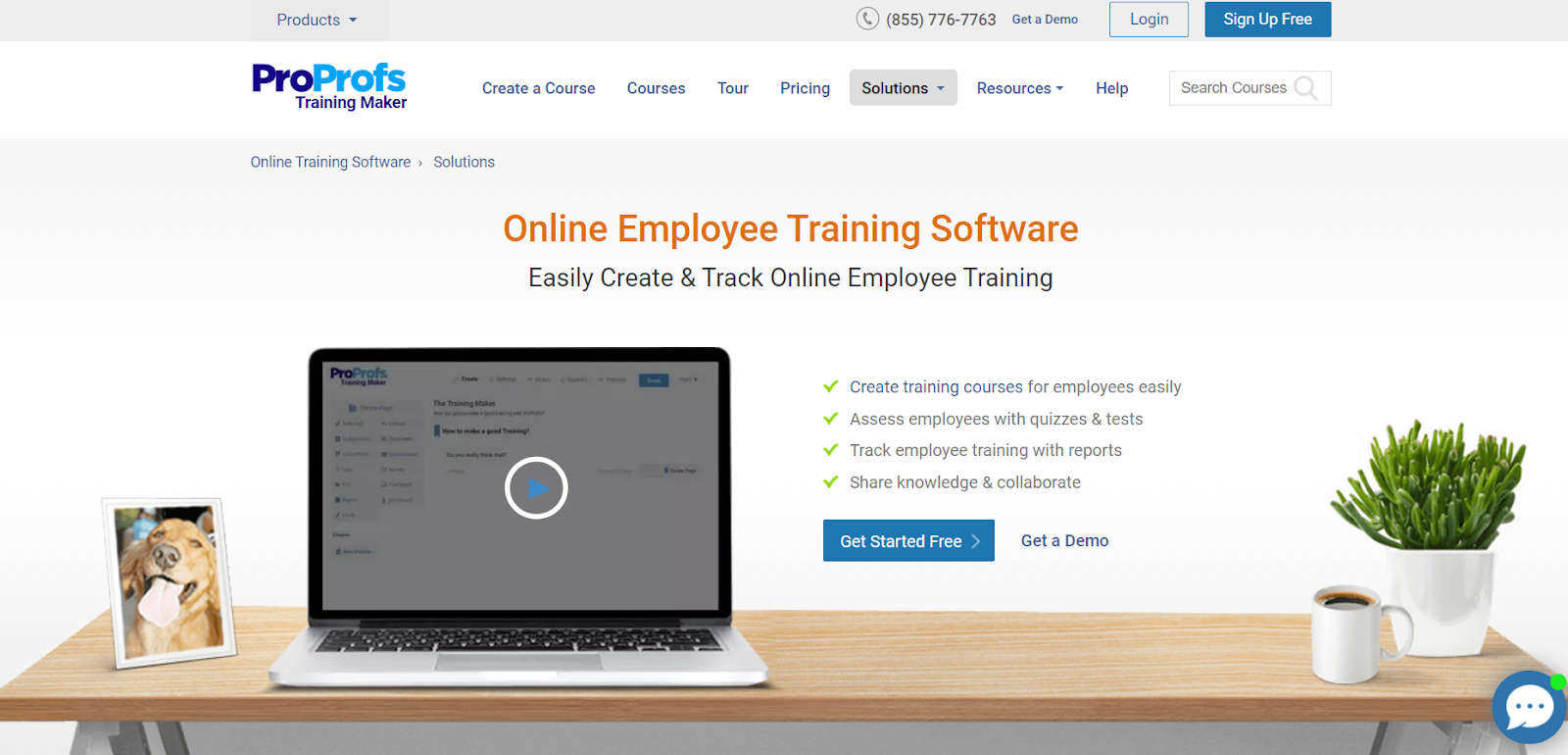 ProProfs offers the easiest way to conduct a streamlined and optimized leadership development program. It provides all the necessary resources that you'd ever need to deploy the training successfully. Best, the LMS software is user-friendly.

The LMS lets you create, design, share, and track courses and tests with audiences worldwide. Learners can access the training resources from anywhere, anytime using any device.

When you buy the LMS, you automatically get access to a premium library of 100+ expert-designed and ready-to-use courses. These courses are easily editable to fit your specific training needs.

The content library also contains numerous default templates that you can use in case you want to create your own courses from scratch.

Some of the leadership training courses you'll find at ProProfs are:

* Improving Your Leadership Skills
* Leading Successful Team
* Management Skills Training
* Workplace Communication Skills
* How to Create a Positive Work Environment
Along with this, you get a virtual classroom, quizzes & surveys, a collaboration tool, and Artificial Intelligence-based reporting to ensure a delightful online training experience.

You can also easily personalize your leadership training programs with branding.
Leadership Training? You've Come to the Right Place!
Leadership training programs shouldn't be complicated. I hope this guide certainly helps you understand the importance of effective leadership training and the best practices to develop tomorrow's leaders today.
Leverage the LMS and courses by ProProfs and develop great leaders that drive employees' growth and business success.
Do you want a free Training Software?
We have the #1 Online Training Software for employee training & assessment