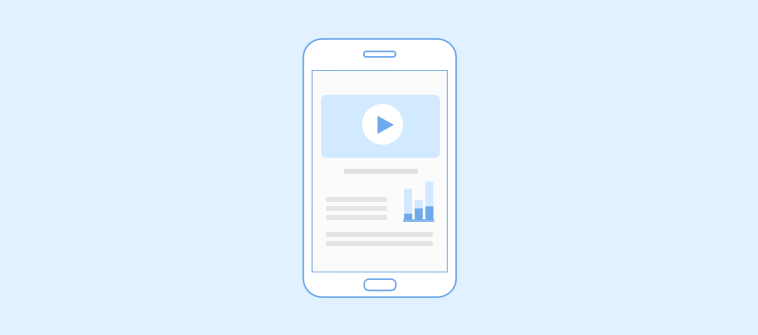 The most important principle for designing lively eLearning is to see eLearning design not as information design but as designing an experience. – Cathy Moore, eLearning and training expert
The Internet has brought a sea change in everyday life that it is now impossible to imagine a world without it. From keeping people connected to enabling easy access to information, it is a game-changer in the history of mankind. Online learning is one offshoot of this technological wonder.
Both educational institutions and enterprises rely on eLearning for the teaching and training purpose of students and professionals. They use some of the best eLearning authoring tools on the market to create engaging online courses. If you run a college or business and you are new to the concept of eLearning, this blog will break the ice.
Continue reading to learn what eLearning authoring tools are, their types, examples, major features and so on.
What is an eLearning Authoring Tool?
Watch: What is an eLearning Course Authoring Tool?

As the term implies, an eLearning authoring tool is a software application that you can use to create eLearning content. It enables you to develop interactive online lessons according to your learning objectives easily. Some of the cloud-based eLearning authoring tools today don't require in-depth technical understanding to start using them.
Such tools are not new; they have been around for quite some time. The National Science Foundation, which is a United States government agency that supports fundamental research and education in non-medical fields of science and engineering, funded the first authoring tool named PLATO back in 1960. It marked the beginning of eLearning authoring tools.
---
Read More:- 3 eLearning Authoring Tools That Deserve Your Consideration
---
eLearning Authoring Tool Examples
At present, there are many authoring tools that you can use. They are either cloud-based/hosted, open-source/self-hosting, or free eLearning authoring tools. Let's take ProProfs Training Maker as an example.
It is one of the simplest, hosted eLearning authoring tools in the cloud, trusted by millions of users worldwide. You can use it to author engaging courses and encourage learning anytime, anywhere. Delightful reports and analytics make this tool invaluable to countless organizations.
As a one-stop learning management system (LMS), it allows instructors to create and share online courses as well as track and assess learning progress effortlessly. It is a good example of how such tools can help streamline online training and learning in a big way.
Watch this video:-
Types of eLearning Authoring Tools
There are basically three types of eLearning authoring tools known to most users. They are:
#1. Desktop-Based
Some eLearning authoring tools work by first requiring users to download an installation application. This is similar to most of the programs people use on their desktop or laptop. The application then enables users to install an authoring tool on their system. Depending on whether it is paid or free eLearning authoring tools that you install, these tools vary in their functionality, from limited to advanced.
#2. Cloud-Based
Many eLearning tools for education are cloud-based. Unlike the first type, they don't require users to download or install any software on their devices. All the authoring takes place online in the cloud. You can create eLearning courses by using virtually any device, anytime, anywhere. Cloud-based eLearning authoring tools also range in features depending on the type of plan you choose.
---
Read More:- 7 Reasons Why You Should Consider Migrating to a Cloud-based LMS
---
#3. PowerPoint Add-Ins
Though not as powerful as the installed and cloud-based counterparts, eLearning authoring tools that come in the form of PowerPoint plugins are extremely simple. These tools operate by extending the capabilities of PowerPoint with eLearning authoring features. That's why they are useful particularly to those who need to repurpose their PowerPoint slides. Once Installed using an installer, you can access the tool within PowerPoint itself.
Watch: What is eLearning and How Can It Help You?

Features of eLearning Authoring Tools
Features may vary from one tool to another, but some of the standard features you may look for in an eLearning authoring tool are listed below:
Custom Courses
One of the indications of a user-friendly eLearning authoring tool is room for customizing online courses. In addition to ease of course creation, such tools enable users to build custom courses by adding images, videos, presentations, quizzes, and surveys. ProProfs Training Maker is an example of such software. Using this LMS, you can create online educational or training courses either from scratch or using professionally designed templates.
Interface
While some eLearning authoring tools may use a page form of interface, others may slide and free flow approach. The interface of ProProfs LMS is user-friendly and it enables navigation between one course or page to another seamless. The best thing to do is to consider carefully what interface will work best for you based on the learning materials you want to create.
Mobile-Readiness
Some of the best eLearning authoring tools available today enjoy an advantage over their competitors by being mobile-responsive. In other words, they are accessible and usable across a number of devices such as smartphones, laptops, and personal computers. They, thus, democratize how people use such tools, thereby adding to their overall experience.
Reporting
eLearning authoring tools are meaningless in the absence of insightful reports. After creating and sharing the courses with learners, you should be able to track learning milestones and obtain useful reports. Some of the leading software today come with this advanced feature. So, it is another feature to watch out.
No matter which type of eLearning authoring tool you use or eLearning authoring tools comparison you do, the main benefits you leverage out of these features remain unchanged.
---
Read More:-LMS Reporting: A Must in Every Data-Driven Learning Ecosystem
---
Wrap Up
eLearning authoring tools are enabling tools for both educational institutions and enterprises. They form the basis of engaging online courses. Whether you use paid or free eLearning authoring tools, you can't simply shrug off the benefits they bring.
Create beautiful online courses in minutes. Take a tour and sign up for a free trial today.
Do you want a free Training Software?
We have the #1 Online Training Software for employee training & assessment