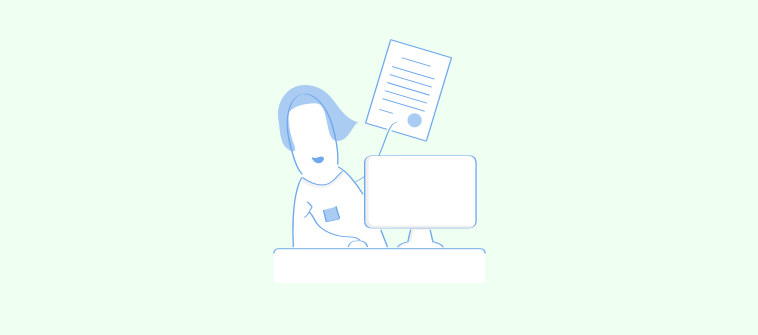 Employee training is crucial for every organization. Whether it is new employees or existing staff of a company, organizations need to provide the right training at the right time.
New employees require training to get acquainted with the policies, procedures, and culture of the company. Existing employees need training programs to brush up on their skills in tune with changing business needs, work process, and new technologies. After all, efficiency and productivity of employees are two of the crucial elements in every business.
The most common form of online employee training that most organizations adopt is instructor-led classroom training. But there are other methods like hands-on training where employees are straightaway taught the practical concepts. Group discussions, seminars, role-playing, and quizzes are some of the interactive ways of training employees.
Many companies also use mentoring and coaching to enhance the performance of their employees. Still, one of the most effective and emerging training methods that many organizations prefer today is eLearning or computer-based training that relies on eLearning software.
A large number of companies deploy eLearning today, and there are a number of reasons for doing so.
Watch this video:

A learning system based on online training software is easy to scale. It offers flexibility to learners to learn at their own pace.

Watch This Video to Know How to Create an Online Course in 5 Min

Not only this, the training materials or courses are easily accessible from desktop computers or mobile devices, giving them the opportunity to learn anytime, anywhere.
In fact, this is what appeals to many employees. According to the Workplace Learning Report 2018, 58% of employees prefer to learn at their own pace. The survey also shows that employees nowadays depend on online learning more than ever before.
But just like every coin has two sides, eLearning at the workplace is not considered the same by everyone. There are people who misinterpret this training method and this has led to a string of misconceptions.
As employees assimilate these misconceptions, their optimistic perceptions towards eLearning at workplaces start shattering. Many of them start doubting the effectiveness of such training methods and as a result, businesses suffer.
Keeping that in mind, this blog post discusses the four most common misconceptions about eLearning in the workplace as an eye-opener to everyone. Take a look:
1. It Is Not Possible to Engage a Team with eLearning
Many employees believe that eLearning is just a collection of PowerPoint slides in one place. It would not be able to engage learners in the learning process and so they think that this is a casual and ineffective form of training.
Reality Check
Engagement and interaction are one of the major goals of eLearning systems. Gone are those days when instructors solely relied on PowerPoint slides to teach a topic. Today, course creators aim at making the lessons collaborative so that the learners do not get distracted. eLearning holds the potential to involve learners in numerous ways.
Interactive Games in Between the Lessons
Many eLearning courses incorporate game-like elements such as quizzes, puzzles or Online test to keep learners engaged with the content. They may also include reward points and badges to encourage competition among teams, which makes learning more interesting and fun.
Incorporation of Different Learning Methods
Today, eLearning courses developed with the help of advanced eLearning authoring software contain not just plain text and live videos. The course creators can choose a combination of learning methods such as animated videos, pictures, storytelling or infographics so that the learners can find something new in every lesson.
Read More: 15 Best eLearning Authoring Tools
Discussions & Chat Features
Modern interactive training software enables learners to ask questions as they learn and hold discussions with other learners about various topics. This way, employees can easily interact with their mentor or fellow trainees thereby engaging themselves with the course.
---
Read More:- Top eLearning Trends in 2023
---
2. It Would Be Impossible to Meet the Learning Needs of Every Employee
A common misconception about eLearning systems is that they do not cater to the individual learning needs of employees. People think that eLearning would add nothing to their skills as they would just be reading from their desktop screens.
Reality Check: The concept of personalized learning became popular due to the flexibility and adaptability of eLearning software and tools. eLearning systems can take into account the learning needs of every learner. All it requires is that the organization, as well as the employees, first become aware of the skills they need to enhance.
A Learning Management System or LMS software can help create, assign, and track different courses and modules that employees can choose and begin learning as per their requirements.
It can also display the past records of employees who took certain courses and how they performed. This motivates the new trainees to perform better and set new benchmarks.
You can also find the feature of personalized feedback in some of the eLearning software available today. This is where trainers can see the performance of trainees, solve their queries and provide them with immediate feedback.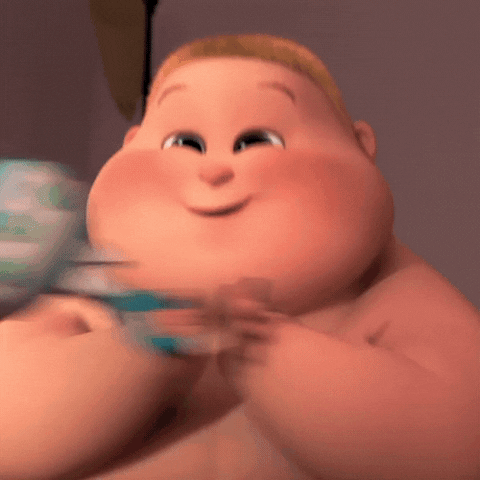 This gives a chance to each employee to discuss their problems directly with the instructor. It helps each employee understand their weaknesses and find a way to perform better in their training.
Read More: Best Learning Management Systems (LMS)
3. eLearning Cannot Grow with the Organization
It is a misconception that eLearning systems are static by nature and once the learning requirements change, these systems cannot be altered.
Reality Check: eLearning systems are not static. As the requirements of the organization change, you can add new courses or incorporate advanced modules in the existing courses. So, any eLearning system is likely to grow with the growth of the organization.
An eLearning system serves as a repository for a company. It contains the records of employees' performance and all the learning modules ever produced by the company that can be beneficial to the employees.
You can use such records as a means to measure the success of an eLearning program. This gives an idea to the organization about how they can modify or continue using the same pattern of information delivery as the training requirements of the company change.
---
Read More:- 9 Types of Employee Training Every Enterprise Should Know
---
4. It Is Not Possible to Measure the Outcome of eLearning
Another major misconception about eLearning is that one cannot measure its outcomes. As a result, it would be difficult to measure the progress of learners like they have improved their skills or not.
Reality Check: It is absolutely possible to measure a learner's progress with the help of advanced online training software. As discussed earlier in this post, eLearning programs can incorporate a reward points system. In this system, the learners are awarded points based on their performance. They can also be awarded a final score after completing their training module. These scores or reward points reflect their performance in training.
End-of-the-module assessments can also be used as a means to measure an employee's performance. Through written or verbal assessments, instructors can assess how well employees have learned. Trainers can ask the employees to submit a project, deliver a presentation or appear for a test to showcase their understanding levels.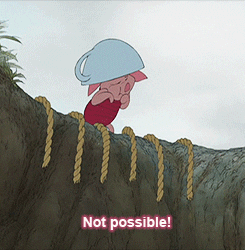 There can be times when the management would like to assess the whole team or maybe every employee on the same parameters. In such cases, the organization can create one common module that every employee needs to go through in their training.
But the assessments should not just end there. An employee's performance can be measured in the best way if they are able to meet the objectives of the company. So, the trainers or managers need to assess the employees' performance on a weekly or monthly basis and ask them to take the training again if they are unable to perform as required.
Closing Remarks
eLearning brings several benefits to organizations and their employees, especially if it is a large company and there are hundreds of employees to train. It not only reduces the cost of training but helps standardize employee training.
It effectively reduces the training time as employees can take their sessions from their personal computers or smartphones. They do not have to sit in a classroom and take out time separately for the sessions. The interactive content, gamification and video-based learning components of eLearning systems make it easier for employees to understand and retain the concepts.
So, are you still going to believe any of the misconceptions that you would hear about eLearning? We are sure that you're not going to.
Before accepting any such misinformation about eLearning as truth, employers should do thorough research about this concept. One should look into the training process of businesses similar to them and see how they are training their employees.
Implementing an eLearning program and measuring the results can also be a good way to decide if eLearning is meant for your business or not.
Technology has made it possible for companies today to experiment with new and convenient training methods including eLearning software. Leverage the benefits of these technologies rather than restricting yourselves by believing misconceptions about them.
Do you want a free Training Software?
We have the #1 Online Training Software for employee training & assessment