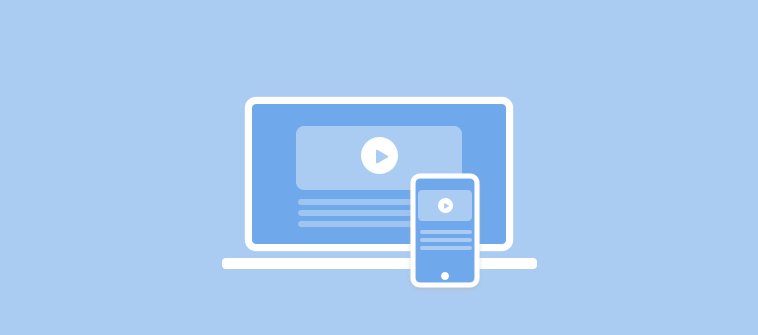 Healthcare management systems and industry standards are evolving fast, so there is always a constant need to train medical staff in different areas of their profession. Healthcare in America is a huge industry employing millions of employees. Training such a vast number of employees is a real challenge for any medical facility. In such a scenario, an advanced healthcare learning management system (LMS) can help healthcare professionals keep up with the requirement for continuous medical education and training without compromising patient care.
Over the years, LMS solutions have demonstrated their efficacy as training tools in hospitals and clinics. Cost reduction is one of the main advantages for embracing a healthcare LMS. With such a tool by your side, you no longer need to rely on in-person training. Whether you use a purely online or a blended training method, an LMS can eliminate extra costs incurred from traveling to different places, scheduling training and arranging other logistics.
If you're still wondering what exactly you can do with LMS software, here are five uses of this useful tool that you can leverage for substantial outcomes. Read on to learn:
Online Training Resources
Developing training content online for healthcare topics is now much easier than ever before. Using an LMS, you can create personalized and engaging online training courses according to the learning needs of each employee. You can upload LMS relevant e-learning resources that adhere to the latest industry standards and professional requirements. Organize different training materials around the core competencies of your organization for providing effective medical training and onboarding. Maintain a storehouse of peer-reviewed and up-to-date assessment materials that trainees can access anytime, anywhere on different devices with ease.
Watch this video to know how to create online training resources easily:

Adaptive Training
Healthcare LMS is designed to offer flexibility for online employee training. Caregivers can leverage such an eLearning platform to learn at their own pace, thanks to all the training-related resources available in a single place. The fact that the software tool is accessible anytime, anywhere makes adaptive training a reality. You can use the system to train healthcare workers at different speeds. When information is presented in a way that matches each trainee's learning style, it increases the chances of knowledge retention. Such a self-paced learning module gives learners sufficient time to comprehend courses at their convenience, and in turn, this accommodative feature produces better training results.
---
Read More:- E-Learning in Hospital Training: A Close Look
---
Cultural Sensitivity Courses
Imparting training courses based on cultural sensitivity is the primary purpose for using an LMS in the healthcare sector. Such a tool can fulfill the need for language translation and cultural training in the context of medical treatment. Public health administrators, physicians, and nurses — all stand to gain from this learning & development feature. Through an advanced LMS, medical professionals rendering services to different ethnic groups in different regions can benefit from learning the protocols needed for treating such a diverse patient base. You can easily plug in cultural sensitivity courses into an LMS for compliance training.
Pharmaceutical Education
You would have seen TV commercials on drugs where they use illustrative videos to demonstrate the mechanism of the drug's efficacy. Pharmaceutical companies leverage the power of audiovisuals to drive home the point about their drugs and why people should use them. Similarly, eLearning platforms allow hospitals and clinics to offer a learning experience to new recruits by using images and videos about the drug usage, dosage, side-effects, and other critical information about a range of medications. Such learning methods are more appealing and easy to retain in mind than mere texts printed on pamphlets.
Read More: Best Learning Management Systems (LMS)
Advanced Tracking and Reporting
A healthcare learning management system is a reliable and sustainable way to keep all your training-related data at your fingertips. Whether it is the need to update learning modules from time-to-time or track each employee's performance, an LMS keeps you covered. You can use it to assign training on legal requirements such as HIPAA compliance to healthcare employees while you track the status in real time. Generate insightful reports and analyses on courses and performance of the trainees. You can even set reminders to give you timely notifications on completion of a particular training course.
---
Read More:- Top Moodle Alternatives that You Need to Know About!
---
Wrap Up
Now that you understand the various purposes of an LMS, picking the right tool that can fulfill the training needs of your organization should be smooth sailing. A healthcare learning management system is the need of the hour for every medical facility who is serious about delivering quality training to new recruits in the best possible way and in the shortest time. Redefine healthcare training within your organization through customized content, automated reporting system, and completion certificates that an LMS in the cloud offers.
Do you want a free Training Software?
We have the #1 Online Training Software for employee training & assessment