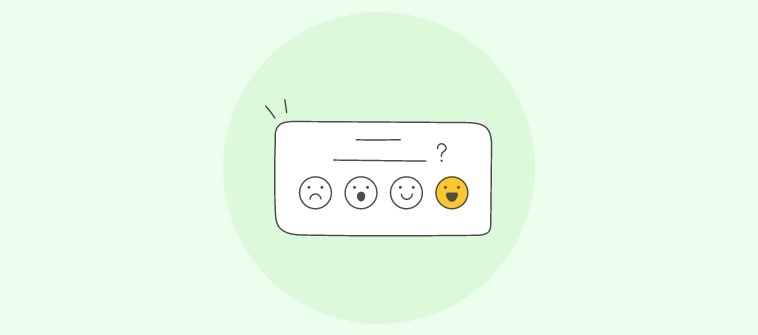 Employee evaluation comments are far more important than most of us would like to think. No matter how exhaustive your performance reviews are, you won't achieve much if you don't communicate them to your employees the right way.
Look at this data:
17% of employees feel that the feedback they get is not specific.
Less than 3 in 10 employees think their performance reviews are fair and accurate.
Only half of the employees understand what's expected of them at work.
These stats highlight the importance of the quality of employee performance evaluation comments. To ensure your employees get the right message on their performance, you need to keep your comments specific and remove any room for ambiguity.
Also, even when the performance is negative, you should never make your comments way too harsh.
The idea is to enable your employees to understand where they performed well and where they can improve — without feeling confused and demotivated.
With this in mind, in this post, we look at the 100 best examples of employee reviews with a specific focus on comments. They are arranged under different key performance areas (KPAs) to help you learn the right feedback to provide to your employees.
Best Examples of Employee Evaluation Comments
If you've always wondered what to write in an employee evaluation comment, these 100+ examples will give you the much-needed clue to phrase the right comments based on your employees' performance in the appraisal cycle. Read on to find out.
Productivity
Productivity is the primary driver in any business. Employees' performance is directly proportional to optimal business performance. Whether an employee is productive or otherwise, you need to apprise them of the results with the correct employee review comments on productivity.
Examples of Positive Productivity Review Comments
1.You consistently met productivity goals
2. You contributed significantly to the team's productivity
3. You didn't hesitate to go out of your way to remain productive
4. You met and exceeded our expectations
5. You've shown marked improvement over our last review in terms of productivity
Examples of Negative Productivity Review Comments
6. You failed to meet your productivity goals
7. Your productivity has remained stagnant since your last review
8. We didn't see any visible efforts from your side to improve your productivity
9. Your lack of productivity has negatively impacted cross-departmental projects
10. There's no sign that you followed our productivity standards to fix apparent issues
Problem-Solving Abilities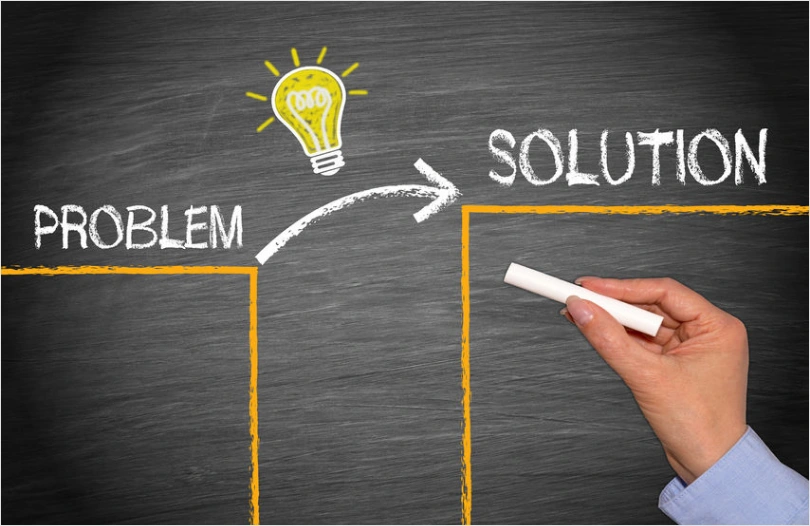 Every business is up against one challenge or another at any time. Their goal is to reduce or remove those challenges that come in the way of its objectives and goals.
There are numerous challenges that a job throws at employees, and employees' ability to handle them efficiently and effectively is the basis for evaluating the employees. Find out how to provide feedback to employees for their problem-solving skills.
Examples of Positive Problem-Solving Abilities Review Comments
11. You adopted a practical approach to problem-solving
12. You focused on solutions – what could be done and how – instead of dwelling on problems
13. You took full ownership of tackling challenges instead of passing the buck
14. You stayed calm no matter what type of problem you were presented with
15. From time to time, you showed your creativity in offering solutions to problems
Examples of Negative Problem-Solving Abilities Review Comments
16. You tended to easily panic in the face of problems
17. You rarely presented any solutions to a problem
18. We didn't see any initiative from your side to tackle problems
19. There were no new solutions evident from your side to common work problems
20. You didn't exhibit the capability to identify the root cause of a problem
Teamwork
At the end of the day, it's all about teamwork. Employee reviews based on teamwork measure team-building capacity, how well team members get along with others, and how well they collaborate to get a task done. Find out how you can compose your performance appraisal comments on teamwork.
Examples of Positive Teamwork Review Comments
21. You were an excellent team player
22. You were great at building and nurturing relationships with peers
23. You were always ready to help others in achieving shared objectives
24. You were never hesitant to suggest ideas to help the team become more productive
25. You were always willing to take additional responsibility to ensure the team operated smoothly
Examples of Negative Teamwork Review Comments
26. You kept your knowledge and skills to yourself
27. You never volunteered to make teamwork a success
28. You rarely took team interests into account while executing a task
29. We wish you showed more team spirit
30. You could've communicated and built trust with team members
Leadership and Management Skills
Overall employee evaluation comments about leadership and management skills are directed to senior and more experienced employees. They are expected to exhibit these skills because of their positions and personal qualities. The employee performance comments will show an analysis of their strengths and weaknesses as a leader or manager.
Examples of Positive L&M Review Comments
31. You served as a role model for a capable leader/manager
32. Building trust with others came easy to you
33. You consistently led others to paths that were aligned with business goals
34. You motivated others and showed appreciation for their contributions
35. You always made yourself accessible and made team members feel comfortable
Examples of Negative L&M Review Comments
36. We witnessed a lack of transparency and accountability in how you functioned
37. We feel there's a need for you to improve your relationships with others
38. There's a lack of planning in how you managed and delivered on priorities
39. You need to develop active listening skills
40. We expect you to show more clarity of activities and goals
If you feel that there's room for improvement in the employees at leadership positions in your organization then apart from providing detailed feedback with supervisor comments and recommendations, regular training sessions can help. Here are a few training areas that you can focus on:
Time Management Skills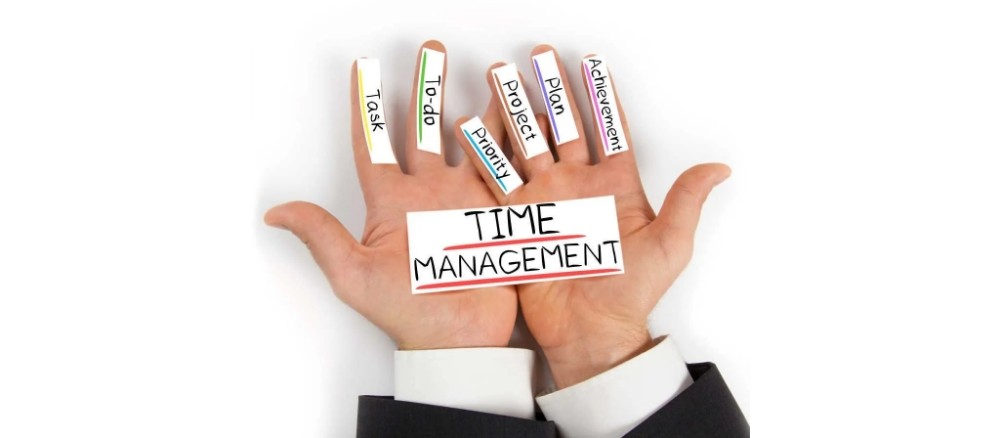 The ability to use available time in the most efficient way is a trait of a resourceful employee. It is about how they prioritize, schedule, and deliver different tasks within a set time. Time management skills affect an employee's performance and productivity, and they are one of the criteria for annual employee appraisals. Here are some of the overall evaluation comments for employees that you can provide for this KPA:
Examples of Positive Time Management Review Comments
41. You were great at prioritizing, managing, and delivering tasks on time
42. You met work deadlines consistently
43. You respected your time and the time of others
44. You were a reliable resource because of your time management ability
45. You always completed your work ahead of the deadline without compromising on quality
Examples of Negative Time Management Review Comments
46. We observed that you always raced against deadlines, no matter how small the task was
47. A lack of time management resulted in poor work quality as you couldn't dedicate sufficient time
48. There was no regard on your part about the importance of being on time
49. There was no sense of urgency in accomplishing tasks on time
50. Delegation and support from others could have helped you in the timely completion of tasks
Communication Skills
Excellent communication skills are always in-demand in the modern workplace, regardless of one's position and job role. Clear and timely communication can keep team members on the same page and get things done right and on time. These skills also help build trust among employees.
Check out some of the employee appraisal comments you can share during a review process for these skills or the lack of them:
Examples of Positive Communication Skills Review Comments
51. You communicated clearly and confidently
52. You were good at convincing others through effective communication
53. You could clearly communicate goals and priorities to your team members
54. You were able to build a cohesive team through regular communications
55. You always stuck to our internal communication protocols
Examples of Negative Communication Skills Review Comments
56. There was a one-way communication happening within the team
57. There was a lack of feedback from team members or listening on your part
58. You've not streamlined communication as you should have
59. Sometimes, the way you communicated lacked objectivity
60. A lack of communication has taken a toll on building professional relationships
If a lack of communication is holding back employees who are otherwise skilled at their core work then it's better to train them to see whether this hurdle can be overcome.
Check out this Online Workplace Communication Skills Course that focuses on the practical details of effective communication to help such employees.
Learning & Development
L&D is a continuous process for any business in any industry. This is how you remain competitive by equipping your employees with the latest knowledge and skills that their roles demand. That's why regular employee assessments are an important element in every employee's lifecycle. Performance evaluation comments serve to communicate where you think they stand in terms of learning.
Examples of Positive L&D Review Comments
61. You were always eager to learn new things to adapt to professional demands
62. You never shied away from learning new things
63. Your active participation in our L&D programs was commendable
64. You contributed to promoting a culture of learning in the organization
65. You turned mistakes into learning opportunities
Examples of Negative L&D Review Comments
66. Your participation in our L&D programs was half-hearted
67. Despite ample opportunities for learning, there was no visible improvement in performance
68. You didn't seem to recognize the real benefits of learning
69. You've made learning secondary, due to which your professional growth has been hampered
70. There was no sign of self-driven learning during your leisure time
Creativity & Innovation
Creativity and innovation in the workplace are a must to stand out in the crowded marketplace. Instead of doing the same thing the same way and expecting a different result, creativity and innovation enable you to do the same thing differently and achieve a better result.
So, you would want to see some degree of creativity and innovation in all your employees. Still thinking, what are some good comments for a performance review when it comes to creativity? See how you can present your views on this based on their work.
Examples of Positive Creativity & Innovation Review Comments
71. You always sought novel ideas as solutions to problems
72. You were always open to experimentations
73. You raised the bar of creative problem-solving
74. Your contribution to business innovations has enabled us to position ourselves strategically
75. You always welcomed new ideas and put them to work
Examples of Negative Creativity & Innovation Review Comments
76. You took old approaches to solve today's problems
77. You preferred to maintain the status quo instead of thinking outside the box
78. You seemed to associate unconventional ideas with risks
79. You kept yourself away from creative projects
80. There was rigidity in your thought processes
Need to train your teams to improve their skills and build a culture of innovation? Check out this training course that can help them:
Watch: How to Build a Culture of Innovation | Training Course
Interpersonal Skills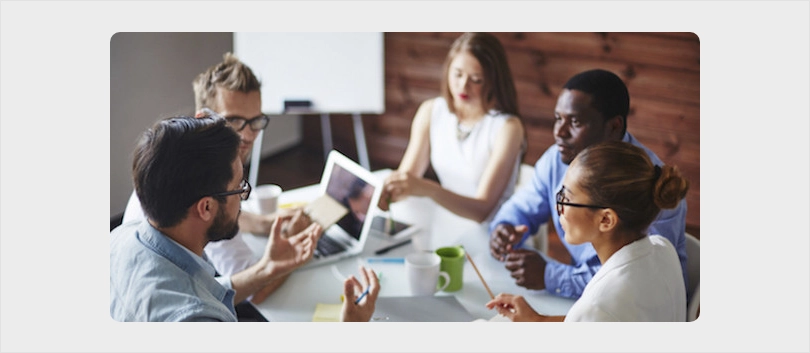 Working in teams means effective communication and interactions between team members. They need to become a likable person and develop strong bonds with others. This translates into positive relationships and a healthy work environment. Check out some of the common positive and negative comments you can give in the context of your employees' interpersonal skills.
Examples of Positive Interpersonal Skills Review Comments
81. Your co-workers found it easy to work with you
82. You connected easily with others
83. You showed the ability to work with people of different personalities
84. You showed empathy and understood others naturally
85. You bonded naturally with employees at all levels
Examples of Negative Interpersonal Skills Review Comments
86. You need to work on getting along with others
87. We feel you need to make yourself more approachable
88. You should find out what's holding you back from making it enjoyable to work with you
89. It's high time you understood team members' needs
90. We want to see more collaborative efforts from you in projects of common interest
Punctuality
Arriving late was a way of saying that your own time was more valuable than the time of the person who waited for you. ~ Karen Joy Fowler
Punctuality is more than regular attendance. It's also about whether you show up as expected and as you said you will. It demonstrates your self-discipline and how you respect your and others' time. See examples below of how you can assess this quality in your employees through overall performance review comments.
Examples of Positive Punctuality Review Comments
91. You registered excellent attendance over this one year
92. You did justice to your daily schedules through punctuality
93. You always arrived at work and official events on time
94. You were an inspiration for others on what punctuality can do
95. You were able to cover shifts for your colleagues in emergencies
Examples of Negative Punctuality Review Comments
96. Most of the time, you showed up late at work
97. You always struggled to hit work deadlines
98. Your conduct went against the company's attendance & leave policy
99. There were many instances of no call, no show
100. There's a hint of non-consideration about the value of time in the workplace
One of the best ways to create a culture of self-discipline is by training employees for the same so that everyone is on the same page regarding an organization's expectations from them. Check out this Online Discipline Training Course for Employees that can help you achieve that.
Goal Achievement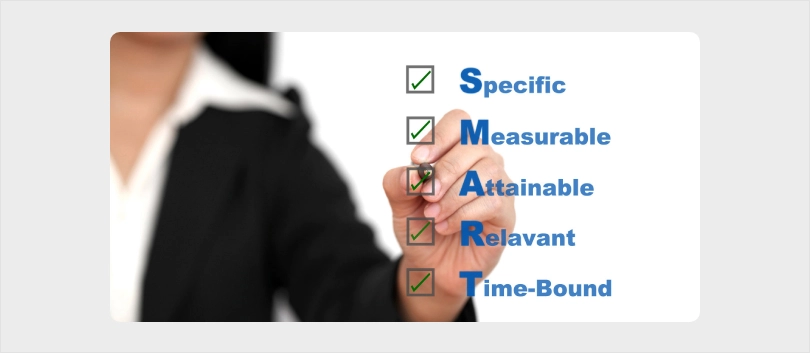 All the KPAs discussed above boil down to individual, team, and business goals – what you've achieved at the end of each quarter or year. Goals decide what you need to focus and work on consistently. They are an inevitable part of performance reviews for both employees and managers. See how the evaluation comments on goal achievement look like.
Examples of Positive Goal Achievement Review Comments
101. You've been consistent in your performance toward pre-defined goals
102. You leveraged all resources and support to achieve your goals
103. You were good at setting and achieving realistic targets
104. You always delivered on goals that matter to team success
105. You exceeded our expectations in achieving your goals
Examples of Negative Goal Achievement Review Comments
106. Sad to say this, but you've been underperforming this appraisal cycle
107. You fell short of meeting individual goals
108. Your performance has negatively impacted the overall company goals
109. We could see a lack of planning on how you wanted to achieve your goals
110. Compared to the previous year, this time, your performance vis-a-vis goals was below par
Problems with achieving goals can become an issue in the long term but the good news is that you can train to help them set S.M.A.R.T goals. Here's how:
Watch: How to Set SMART Goals | Training Course Introduction
Get Your Point Across With Performance Evaluation Comments
These employee reviews examples hopefully give you an idea of how to phrase the comments clearly, so that employees find it easy to work on future expectations.
Periodic employee evaluations are an important annual ritual in any organization. But what's more consequential is how you summarize your assessments.
Objective evaluations and putting them in concise words with employee evaluation comments are the best way to get your message across as these employee performance review sample comments show.
Provide the right feedback to the right employee, whether they are star performers or someone who needs to pull their socks up. Keep them motivated and learn from their performance shortfalls.
Most importantly, wherever required, train them to create solid human resource assets that can help you build a better organization.
Do you want a free Training Software?
We have the #1 Online Training Software for employee training & assessment