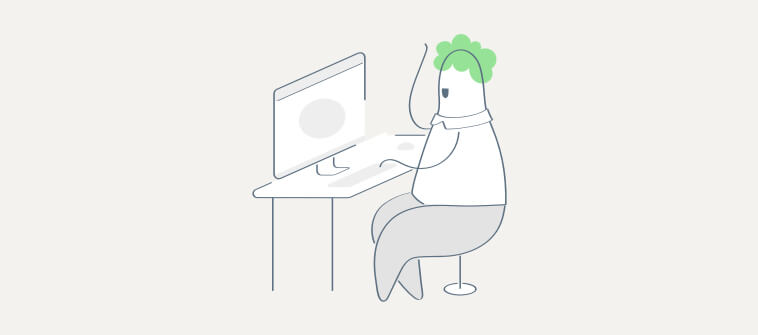 There has never been a greater need for remote work than today and it's changing the way companies operate.
According to data from FlexJobs and Global Workplace Analytics:
In 2015,

3.9 million workers in the U.S. worked remotely

Today the number stands at 4.7 million

In the previous five years, remote work grew 44%
With this spurt in remote work culture, there is a corresponding need for remote workforce training.
The best practices in online employee training, either local or remote, more or less remain the same. They are characterized by the use of quality training software, mobile-friendliness, flexibility, personalized learning, and so on.
But in the case of remote training, since you're not face-to-face with the participants, you need to put in a bit of extra effort. This will ensure that there's no out of sight, out of mind mentality.
In other words, you should know how to onboard remote employees , how to manage a remote team to get the training results you want.
Keeping this in mind, in this blog post, we discuss the 10 best practices for remote training to help you optimize remote employee training. Read on to find out more.
1. Plan Carefully
Have you got all the training resources you need? What type of training materials do you need? How many learners do you need to train?
This pre-training planning phase is crucial. Lay a strong foundation and do your homework for training success.
Make sure your planning includes the following:
Find out what you want to teach your learners
Share an outline of the training program with them for feedback
Communicate the planned schedules of the training
Let them know what they can expect from the upcoming training.
Laying a foundation for training sessions is important as it gives clarity to participants, helps you organize training better, ensures better coordination, and equips you for any possible challenges ahead.
---
Read More:- How to Develop Your First Employee Training Program
---
2. Take Employees' Time Into Account
Millions of people have gone into self-isolation and started working from home due to the COVID-19 crisis. For those who are not used to working from home, they need time to adjust to the new environment. Employees are dealing with a variety of home situations, some with children, extended family, or entirely on their own.
This is an important aspect to consider at the time of deploying remote training. Take into account the personal time your employees need, for example, to do domestic work. Choose the route that offers the least resistance to your training program.
Read More: 10 Best Employee Training Software
Watch: What is Employee Training

3. Choose the Best Tools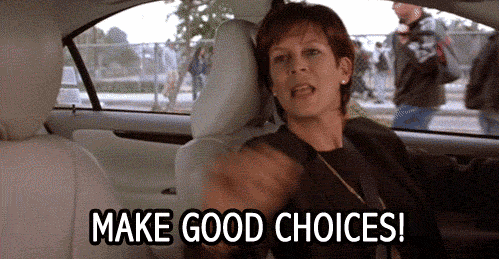 Remote training software applications serve as the hinge that connects all parties involved in distance learning. So, choosing the right platform is paramount. A learning management system or an LMS is a great example of such tools.
Make sure the software you choose offers all the features necessary for effective remote communication and collaboration. They include virtual classroom software, video conferencing, live chat, screen sharing, and whiteboards.
A quality online training software will enable you to deliver remote training seamlessly without letting your learners feel the geographical barrier.
One of the primary features of tools that are designed with end-users in mind is the ease of use. They come with a clean, lightweight, and user-friendly interface. There is, thus, little learning curve involved.
Almost all of these tools are subscription-based and the prices are set on a per learner per month or year basis. ProProfs offers a free plan and the starting price is as affordable as U.S. $1.
4. Provide Training On-Demand
It is a simple fact that when working remotely, not all employees work at the same time and from the same place. On regular days, some may work from home while others may choose any other place they feel comfortable and undisturbed. Some may be early birds while others prefer to go into action after sundown.
This highlights the importance of anytime, anywhere training. Let them access training when they can and from wherever they feel comfortable.
Even if some employees couldn't make it to live video streaming, they can view the recorded version and maybe the transcript later on. This ensures that they don't miss out on learning opportunities.
Watch: How to Train Remote Employees Effectively
5. Make Courses Mobile-Ready
Today 3.5 billion people around the world use smartphones.
When we talk about today's workforce, we're talking about digital natives. Almost all of them are familiar with the internet and computer. They use these basic technologies in their daily work.
Many of them prefer to take a lesson, test or quiz on the go using their personal devices. These training materials should work on all types of devices. The content should be displayed perfectly and appear legible to learners.
This will make training remote employees meaningful.
6. Include Microlearning in Training
Microlearning is learning in bits and pieces facilitated, for example, by arranging content in bite-sized modules. It helps improve knowledge retention.
Design your remote training templates with microlearning in mind. Make them engaging, space them out, and offer them in an incremental fashion. This way, learners are bound to learn better.
A short 1-2 minute YouTube video on product demo is an excellent example of microlearning. This kind of training delivery method lets modern learners comprehend information more easily and effectively.
7. Encourage Social Learning
Learning & development is not just about knowledge transfer between instructors and learners, but among the learners too. With this mind, it is important to leverage online collaboration platforms such as online communities, Q&A-based discussion forums, and social networking sites to provide the best learning environment. This will help promote peer-to-peer learning.
Social learning is more informal and enables learners to interact with each other in real-time. They can collaborate in brain games or projects, exchange valuable information, and engage in friendly competition.
Watch: Team Building Activities
8. Take Regular Feedback
Like any other workplace program, successful employee training programs rely on insightful data. This helps you continuously improve the training and get positive learning outcomes.
Collect feedback from learners on what they think about the quality of a course or employees training methods and whether it helped them.
For this, you may deploy engaging online surveys with various question types.
This will keep learning not only interactive but at the end of the day you'll have access to a set of actionable data. You can use that data to improve your courses or the delivery method.
9. Document Your Training
It is always advisable to keep records of your remote training programs. Some of the cloud-based remote training LMSs such as ProProfs come with advanced reporting and analytics. This makes it easy to keep track of training.
With this data, you'll be able to identify pending and completed courses, engagement level, and participation rate. This will enable you to deliver consistent training all the time.
Data on completed courses will simplify your certification process as well.
In case an instructor who is in charge of your employee training leaves your company, you will still have a record of your training handy. The succeeding instructor, thus, will face no problem at all.
10. Remember Post-Training Follow-Up
Just like pre-training preparation, the post-training phase demands your attention. This is the time to see that your employees are able to implement what they've learned during training. That's the goal of every employee training program.
In short, you need post-training strategies to follow up with your employees after training.
For example, you may keep a couple of training resources such as videos handy. This will enable your remote employees to revisit them as and when they need to refresh their memory in case they get stuck later on.
Interesting Read: Best Mindflash LMS Alternative
Start Your Remote Training Journey With Us!
Now that you've learned what you need to do for successful remote training, it is time to put them to work.
As long as there's remote work, there will be remote employees and hence the need for a remote training system.
If you're planning to deliver remote training, these best practices will certainly help you.
Why not kick-start it all with the world's simplest remote training tool?
Do you want a free Training Software?
We have the #1 Online Training Software for employee training & assessment