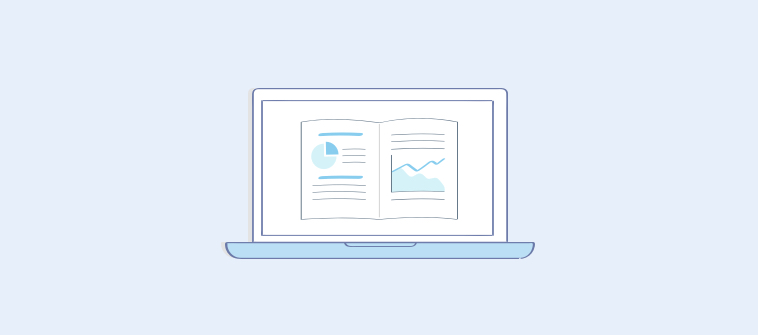 An increasing number of enterprises are turning to eLearning as a convenient and cost-effective method of training employees.
According to data from the global knowledge hub Zeqr, the value of the global LMS market will be $19.05 billion by 2022.
Therefore, companies should know the latest in the eLearning and learning management system industry as it will help them understand which direction they are heading to in terms of employee training tools and strategies.
No corporate learning & development (L&D) system is complete without a robust framework of employee training software. Such applications enable users to simplify and standardize how they create, administer, and track training.
The future of online learning is already here and to give you a detailed picture of it, this post discusses what's trending when it comes to the best LMS platforms. Find out.
What is a Learning Management System | LMS Features & Benefits

1. Alignment Between Core Competencies and Training
Lack of planning and commitment are two of the biggest mistakes organizations make with learning management. If enterprises are not sure why and how they are training employees, it is not going to lead them anywhere. That's why experts project that one of the biggest learning management trends will be in the field of LMS software.
Apart from helping you streamline learning management, such applications encourage active participation from C-suite executives and increase the collaboration between top management and HR in setting learning goals.
Going forward, training delivered through such a learning management system will adhere to the core competencies of the organization to achieve strategic business results.
2. Emphasis on Experiential Learning
Some of the best learning management systems are designed around learner experiences. Cloud-based LMS, ProProfs Training Maker is an example. It lets you create online training courses, assign personalized learning paths, train in multiple languages, and facilitate collaborative learning.
As we move ahead in the year, we will see eLearning further replacing the restrictive traditional learning methods. There will be an increasing emphasis on learning through experiences. Simulation-based learning, case studies, role-plays, and branching scenarios are some of the growing LMS trends that both instructors and learners can expect to see.
Such learning models increase the engagement level and help retain knowledge. They equip learners with better workplace skills and help them overcome different stressful problems related to their jobs.
All this can produce a competent workforce that is capable of handling various workplace situations through practical solutions.
---
Read More:- Employee Training Software: The Right Strategies to Use
---
3. Personalized Training Content
Cameron Bishop, President & CEO of SkillPath, a leading provider of business learning & development solutions, has stressed on the importance of personalized training. He says organizations need personalized training that incorporates cutting-edge technology, supports professional development, and encourages employee engagement.
Such training can help develop skills that today's high-tech world demands.
Many organizations will continue the drive toward personalized training as a break from the blanket approach in the past. Content will be tailored to the specific needs of each learner and department. When learning is tailored to an individual's strengths and focused on their success, learners are more likely to actively engage with the process.
Technologies such as artificial intelligence (AI) will be at the forefront of tech-powered personalization in eLearning. This will result in better learning management, employee development, and employee performance by leveraging all the benefits of a learning management system software.
4. Engaging Video-Based Learning
According to the same research above, 98% of organizations said they would implement videos as a part of their digital learning strategy.
Business owners and digital marketers had realized the power of videos a long time back. The good news is that we will witness further reinforcement of this medium in eLearning. As videos take center stage, an increasing number of LMS platforms will be seen offering support for integrating videos.
Thanks to the growing popularity of the cloud, instructors can now integrate training videos into a leading SaaS-based learning management system and make learning easier and entertaining, especially for visual learners. This, in turn, makes knowledge retention effective.
All this provides a new dimension to eLearning for organizations in any industry.
5. Collaborative Learning Environments
Another highlight of the online learning management system trends is the growing emphasis on collaborative learning environments. Discussion forums and knowledge-sharing platforms integrated into an LMS ensure seamless knowledge exchange and collaboration on assignments.
Learners are now able to learn and work together on group projects, and share opinions and feedback much better than ever before. We'll also see an increasing reliance on social media where learners can stay connected and learn from one another.
This transition will mark an important phase in online learning backed by LMS tools. It expands the horizon of learning and learners are set to get an enriching online training experience.
6. Extended Enterprise Training Solutions
Every growing company today has a global presence as a part of business strategy. This means you'll have partners, resellers, franchisees, customers, and other stakeholders.
Training your local or in-house employees is not enough anymore. You need to train your extended business networks as well.
This is the job of an extended enterprise LMS, which is becoming another trend. It lets you train these different audiences by using just a single platform.
Whether it is to improve the sales process or boost customer satisfaction, an extended enterprise training solution provides a cost-effective training delivery model. You can reuse the same eLearning content that you use for onsite training to ensure consistency. You can now meet regulatory compliance of your global teams without worrying about training them.
---
Read More:- 10 Best Practices For Remote Training You Should Know
---
7. Changing eLearning Content
In the past, corporate training used to be restricted to regulatory and compliance training. However, changing business climate compels organizations to take a relook at it.
Over time, the focus of employee training content has shifted from mere compliance to developing leadership and soft skills. These skills are transferable and add weight to resumes.
This learning management software trend is particularly significant considering the fact that such skills are in high demand today. In fact, there is a shortage of skills globally in candidates who apply for different jobs.
By focusing on this trend, companies can bridge the skill gaps to a great extent.
8. Data-Driven Approach
Another notable trend is the demand for learning management systems with reporting and analytics features. Interestingly, 82 percent of L&D managers think data analytics is one of the most important platform features they want to see in an LMS.
Companies are becoming more and more data-driven in all their business activities, including workforce training. This is expected to lead to an increasing reliance on LMS reporting for improving training and business decision-making.
Such a data-driven approach to training also positively impacts how you design, develop, and deliver training programs. This is, thus, a strong trend to watch out for from now on.
9. Comprehensive Learning Ecosystem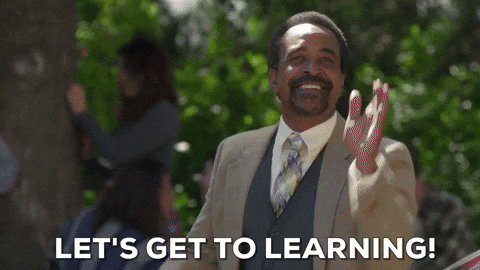 To survive in an environment of stiff competition and market volatility, companies need to constantly improve their products and services. Innovations in this area are contingent on knowledge and skills of employees, which necessitates a holistic training and development.
In the light of this, the eLearning management systems or eLearning software of the future will increasingly support a comprehensive learning ecosystem tied to performance.
Some of the LMS features that will be critical for successful learning in the coming days are:
David Patterson, a training technology expert, notes that an LMS with an excellent UI and UX is heading in the right direction. Karl Kapp, a professor of instructional technology, says that the future belongs to invisible LMSs that are seamlessly integrated into the workflow. It's all about learner-centric learning experience design and those platforms that support these features will have a higher chance of survival in the future.
Whether a learning management system stays ahead of the game will be decided by its ability to adapt and evolve with time. They need to move past antiquated technologies such as SCORM 1.2 and utilize the more futuristic ones. When an LMS is able to evolve according to the needs of end users, it guarantees longevity.
Another regular feature in employee training software will be an easy and fast search functionality. With so much information available at any given time, instructors should be able to create and curate information that learners will need during their training. A self-service knowledge base consisting of FAQs and how-to videos is an excellent example of commissioning this kind of on-demand search feature.
---
Read More:- How to Make Virtual Training Sessions Interactive
---
10. Training Automation
If there's one thing that has immensely benefited LMS users, it is the ability to put certain processes on autopilot. Some LMS software allow users to automate grading and certification, thanks to AI-powered learning solutions.
This not only saves instructors' time but it also ensures transparency and eliminates potential human errors.
This automated training feature becomes useful, especially while training a large audience spread across different geographies. It removes duplication of activities and enables you to focus on what's really important.
We'll continue to see this trend going forward as a strategy for L&D success.
This not only saves instructors' time but it also ensures transparency and eliminates potential human errors.
This automated training feature becomes useful, especially while training a large audience spread across different geographies. It removes duplication of activities and enables you to focus on what's really important.
We'll continue to see this trend going forward as a strategy for L&D success.
Be a Part of the LMS Software Trends!
Successful online learning is about using the best LMS software and implementing the best practices.
To recap, the top learning management system trends we discussed in this post are:
Alignment between core competencies and training

Emphasis on experiential learning

Personalized training content

Engaging video-based learning

Collaborative learning environments

Extended enterprise training solutions

Changing eLearning content

Data-driven approach

Comprehensive learning ecosystem

Training automation
Re-evaluate your existing employee training platforms in the light of these developments and stay relevant.
Are there any other strong trends that you think we may have missed out on? Feel free to share them with us.
Do you want a free Training Software?
We have the #1 Online Training Software for employee training & assessment