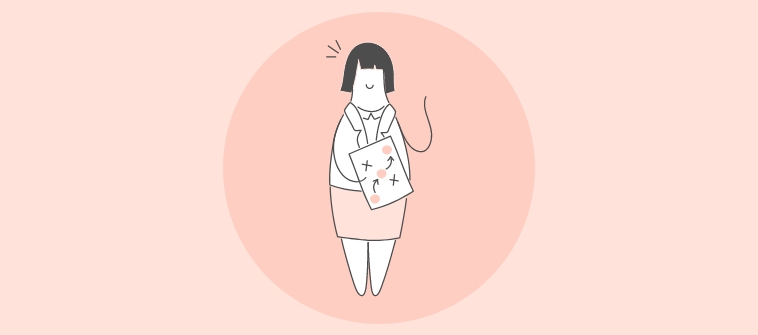 Once a CFO, looking to save costs on employee training, asked the CEO, "What if we spend our money on training and they leave?"
The CEO responded, "What if we don't, and they stay?"
An investment in employee training is inevitable for any business. It's the best way to build efficient and productive teams that positively reflects on business performance and profits.
But can there be a better idea than training your employees in-house using your own expertise and resources to improve their professional knowledge and skills?
The answer is no.
It's a more cost-effective way than hiring external consultants or sending your employees to some other place.
Unfortunately, this is not that common.
According to data from Lorman, a provider of corporate training and continuing education, around 59% of employees said they didn't undergo any workplace training and that most of their skills were self-taught.
Too much for a business asset like employees, isn't it?
It's a trend that we need to reverse for the sake of business continuity, growth, and competition.
In this post, we're going to cover a related topic – internal training, its purpose, why it's the best option for workforce development, and some of its advantages so that your employees stay and perform to the best of their potential.
Let's hop right into it.
What Is Internal Training?
Internal training is another name for in-house training or onsite training. It relies on a company's own resources to train employees within the organization. It's unlike outsourced training that relies on an external training provider to manage all your training needs.
Generally, company-specific training programs, such as onboarding, skill-based training, and compliance training, come under internal training. Such training provides you room for conducting more personalized programs tailored to your unique needs for the internal development of employees.
What Is the Purpose of Internal Training?
There's more than one purpose of training employees internally. Some of the main ones are:
What Are the Types of Internal Training?
Like most other employee training programs, an internal training program can take any of the following forms:
Instructor-Led
As you already know, this is the traditional method of training in which an instructor leads teaching and learning. Here, instructors decide the pace as opposed to on-demand learning. Generally, the training sessions are conducted live in physical training rooms through face-to-face human interactions.
Online Training
Lately, web-based employee training has become a mainstream training method due to its flexibility and convenience. In this type of training, the instructors and learners don't have to be in the same place. They can connect in real-time through a centralized virtual classroom.
This type of training combines the best of both physical and virtual training methods. You can organize some sessions online while keeping some face-to-face. Since it relies on different instructional methods, it ensures a better learning outcome. The limitations in the traditional method are compensated by extending learning to online.
Mentorship
Another proven internal training type, mentorship, capitalizes on the knowledge and skills of existing employees. It uses guidance, exposure to real work situations, and feedback to develop job-related skills, especially in new hires. A structured employee mentoring program such as the one offered by ProProfs forms the basis of this type of training.
You may implement these types of training in combination or as a standalone program based on what suits you best.
Internal vs. External Training
Both internal and external training are popular employee training methods. The only difference is who is the trainer, whom they train, and how. Look at the following table:
| Internal Training | External Training |
| --- | --- |
| Conducted in-house | Outsourced |
| Uses internal resources | Hires outside consultants |
| Primarily meant for employees | Targets include employees (inhouse + remote), customers, partners |
| Best for company-specific training such as employee & office policies, compliance training, etc. | Useful when you want to get an outside perspective to business, or need to train people in an area where you've no expert knowledge |
| Often informal and managed by existing employees | Delivered by professionals with specialized knowledge |
| Examples include mentorships, on-the-job training | Examples include open training programs, external courses |
| Restricts teaching and learning to a company | Provides opportunities to meet and exchange ideas with trainers and employees from other organizations |
| Costs less | More expensive |
Why Is Internal Training the Best Way to Train Employees?
Internal training brings numerous advantages to businesses looking for the best way to train their employees. Here are four significant benefits of in-house training:
Matchless Convenience: Training your workforce at your office is far more convenient than sending them to an offsite training venue. Employees no longer have to take time off from their work to travel and attend training sessions.
Not only that, internal training programs can keep employees engaged even during their regular work hours.
Control Over Training: Since in-house training relies on internal resources fine-tuned to your business, it's easy to tailor training programs to meet your specific needs.
You don't always enjoy this kind of control when you rely on external training materials. External training may result in employees picking up irrelevant information that interferes with their job performance.
Opportunities for Team-Building: In-house training provides ample opportunities for collaboration between employees who work together in the same location. This can strengthen their professional relationships and enable them to work as a cohesive team.
If you can get the management involved in the training programs, it's better for team-building purposes.

More Cost-Effective: Internal training programs are more cost-effective than external training in the long run. You don't have to spend money on your employees to attend offsite training sessions.
Plus, with in-house training, employees can return to work right after the training. This means no wastage of time and a halt in productivity.
These advantages of training are too good to ignore, aren't they? In the next section, let's explore some of the ways to realize the benefits of internal training fully.
Best Tips for Effective Internal Training
When it comes to making internal training more efficient and successful, there's not much difference with other training programs. In-house training also needs to follow the same best practices that are known to work every time. Let's see five of them.
1. Promote Mobile Learning
Today mobile learning is an inevitable element in every online learning environment. It provides the ultimate experience to learners in terms of accessibility and flexibility.
Combining mobile learning with self-paced microlearning can lead to a higher course completion rate with the increased engagement of anytime, anywhere learning. Make sure the internal training tool you use supports a mobile version.
This is great even for a completely remote or hybrid working setup since learners don't have to be physically present at one place to complete training.
2. Facilitate Peer Learning

Learning in isolation poses numerous disadvantages to learners that are not conducive to their all-round development.
As opposed to this, co-learning or social, peer-to-peer learning can encourage active participation from learners and provide checks and balances to each other through communications, discussions, and collective problem-solving.
An online community-based Q&A forum is an example of this type of learning.
3. Include Gamification

Another essential element that can take internal training to the next level is gamification. Everyone loves to play games. Game elements in learning such as learning paths, scores, badges, leaderboards, and certificates can motivate and engage learners to complete courses.
So this is something you want to consider during your internal training.
4. Adopt an LMS
Regardless of the industry you're in and the number of learners you're training, a learning management system or LMS can be a useful training tool. It can help you streamline and accelerate workplace learning & development.
These platforms let you create, deliver, and track online courses and tests seamlessly. They also automate most repetitive admin tasks, freeing up time to devote to more important matters.
Other functionalities you can expect in best LMS software are: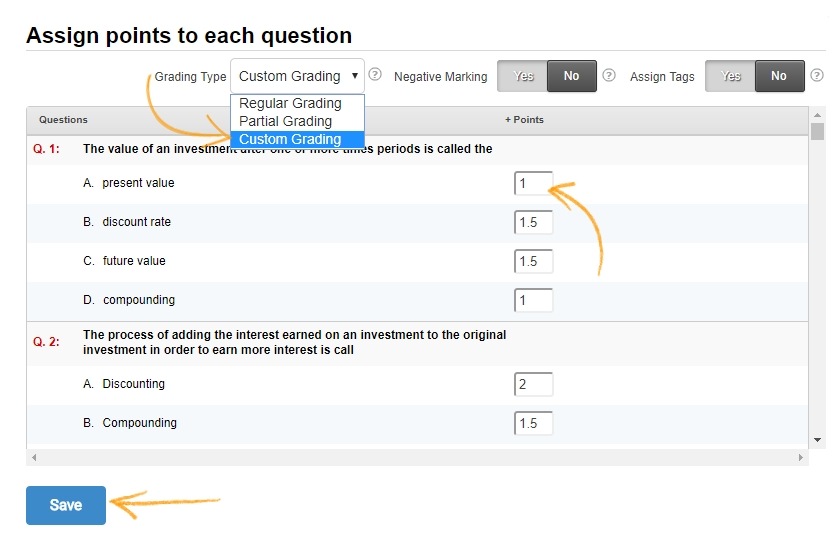 5. Use Professional Courses
Along with an LMS, you need professionally developed online courses for internal training. Make sure they are customizable with your own existing content as well as branding. Usually, such courses are highly engaging in nature and support self-paced learning.
Some of the superior LMS software on the market offer a content library consisting of courses and training templates. They make it easy to get started with any training program.
Why Use Employee Training Software?

Employee training software solutions enable users to administer a standard online internal training successfully. They let you create training courses, assess retention with quizzes & tests, facilitate collaboration and social learning among learners, and track learning progress in real-time with reports & analytics.
These tools can help you simplify and get more organized with training programs' planning, administration, and assessment.
The best part is most of these software solutions are versatile enough to deliver any training type, including onboarding, compliance training, sales training, customer service, sexual harassment, and channel partner training.
To help you understand the real value of such tools, here are some case studies of ProProfs LMS.
1. Access to Counseling
Problem: As a growing company, Access to Counseling faced the need to deliver a significant amount of training for contractors and employees. Keeping up with the training records was a daunting task. It wanted to simplify and organize the training required by its accrediting bodies.
Solution: After deploying ProProfs, the mental health agency found it much easier to organize the information in one place and maintain records of employees and contractors who have completed required training sessions. It can now move towards a paperless office with electronic records.
Result: The enormous task of maintaining training records has become simpler and more efficient.
2. Health First
Problem: Health First needed help housing its health insurance services' ideas and sharing them with its broker partners.
Solution: With the help of ProProfs, it could create an organized and detailed way to share communications, invites, and training materials. It found the communication seamless, and even if an edit was needed, the change was made in real-time.
Result: Health First's broker partners are impressed with the clarity and organized way the training materials were presented. Frequent surveys help them evaluate the quality of courses to suggest further improvements.
Start Delivering the Best Internal Training Programs
Internal training provides a strategic and focused approach to employee learning. It's closely aligned with individual job roles, team collaboration, and business objectives. Also, it's more cost-effective as employees don't need to leave their workplaces to undergo training.
An LMS can be a reliable tool to plan, create, share, and track internal training courses and assessments. They simplify and speed up training, and make training programs more scalable, consistent, and sustainable.
Once you understand the purpose, benefits, and best practices of delivering internal training, you can make the most of it and achieve measurable results for your company.
Do you want a free Training Software?
We have the #1 Online Training Software for employee training & assessment