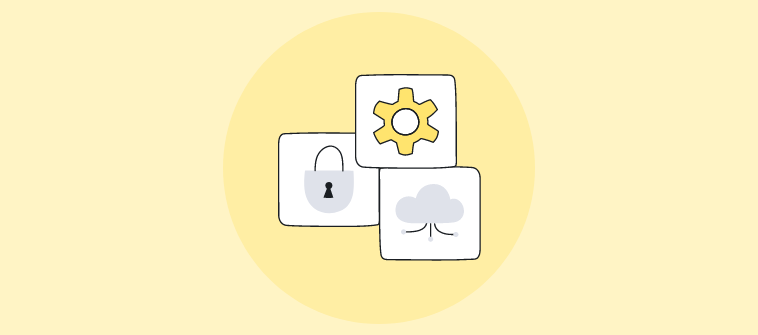 Non-profit organizations face several volunteer training challenges.
A lack of training funds, geographically dispersed members, and the absence of standard training departments can all contribute to this.
And some volunteers join an organization without even knowing what is expected of them.
Coordinating volunteer activities, inconsistencies in efforts, disorganization, volunteer burnout, and lack of time are some of the biggest challenges faced by nonprofit organizations.
So, how can you get all the volunteers on the same page? How can you ensure that each of your volunteers works in a coordinated manner?
The answer is simple! Train your employees online.
Online training is an extremely flexible learning mode where volunteers can virtually pursue coursework anywhere and anytime.
Affordability, virtual collaboration opportunities, time management, and skill development are some noteworthy features of online training.
If you're looking for the best ways to train your volunteers and meet learning objectives, you've come to the right place.
In this blog, you'll learn about volunteer training, its importance, and the right ways to create an impactful online volunteer training program.
What Is Volunteer Training?
Volunteer training is a training program designed for volunteers to provide the knowledge and skills essential for community services they perform as a nonprofit organization.
This training aims to help volunteers fulfill their roles and responsibilities independently, confidently, and successfully.
The idea is to empower volunteers with the knowledge and skills to engage and commit themselves to different causes or nonprofit volunteer programs.
Such training can be about any or all of the following:
The mission of your programs or causes
Volunteer responsibilities
Expectations from volunteers
Role-specific procedures
Compliance with…

fundraising rules
charity laws
data security
health & safety
WATCH: What Is Employee Training?
Types of Volunteer Training
Nonprofit organizations or NPOs that invest in volunteer training are investing in their own success. Nonprofit training is crucial because it boosts productivity, engagement, and volunteer retention rates.
Training can vary depending on the company's size, requirements, and activities. Here is a list of the common types of volunteer training you can deliver:
1. Onboarding Training
Onboarding training is a program designed to acclimate individuals to the company policies, culture, and responsibilities.
Through this training, your volunteers will grow their knowledge about the work environment and have an in-depth understanding of their duties.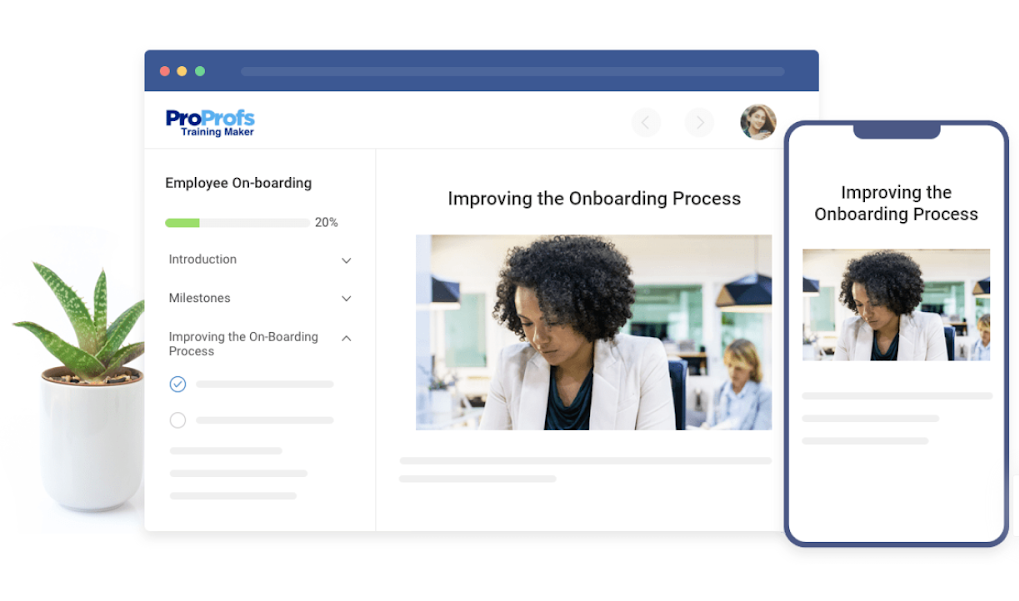 Your onboarding training should cover an overview of the company, its policies, goals, mission, role-specific tasks, and more.
2. Safety and Compliance Training
Compliance training familiarizes the volunteers with the rules and regulations applicable to their industry and job roles. It's training mandated by regulation, legislation, and policies.
An effective training program ensures proper governance in an organization, maintains the company's reputation, and creates a safe working environment.
Volunteers that work for industries that involve physical labor should also be given safety training. This training helps increase awareness of workplace injuries and educates volunteers on the basics of health and safety.
Safety training will prevent your organization from liabilities and insurance claims. Make sure you keep a record of the training. Why? Because per OSHA training requirements, the training never occurred if you don't have records of it.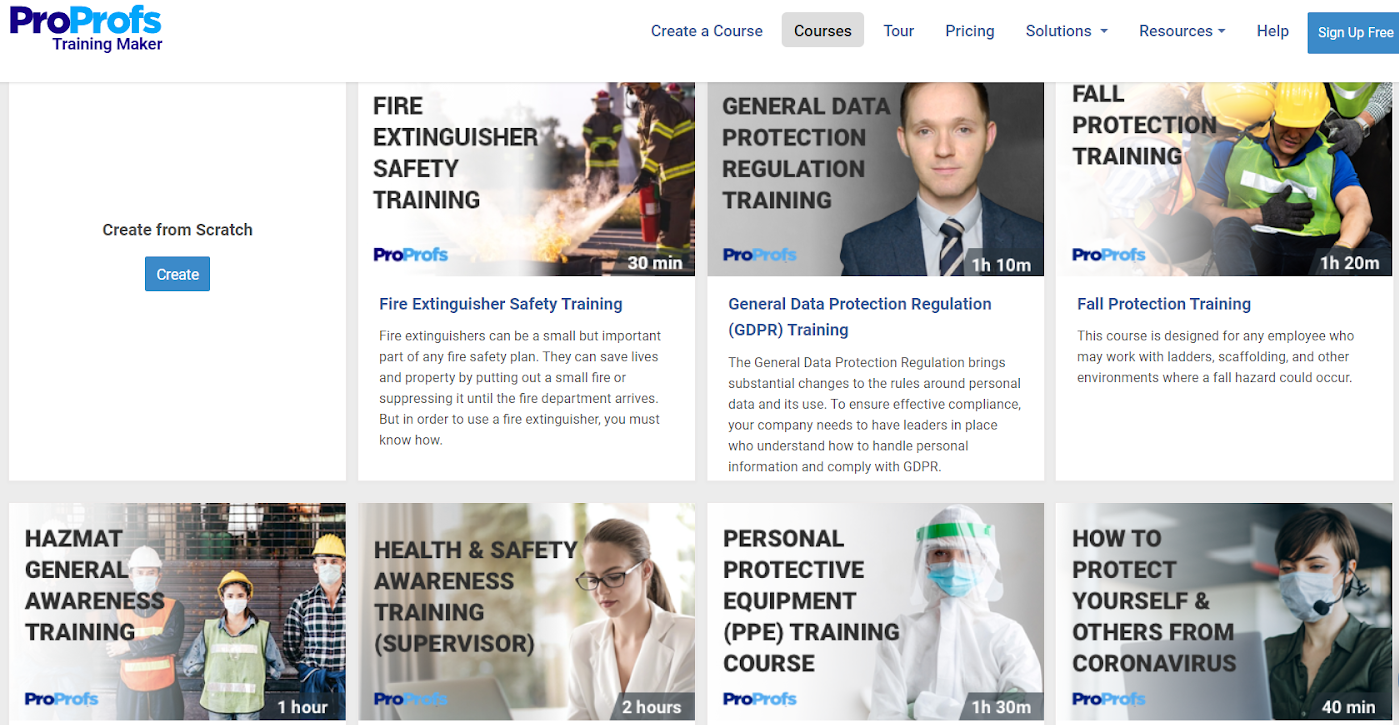 Safety training programs such as fire extinguisher, fall protection, PPE, etc., should be incorporated into your training program as applicable.
3. Leadership Training
Train your volunteers on how to manage groups, lead teams, and help them learn what it takes to be an exceptional leader.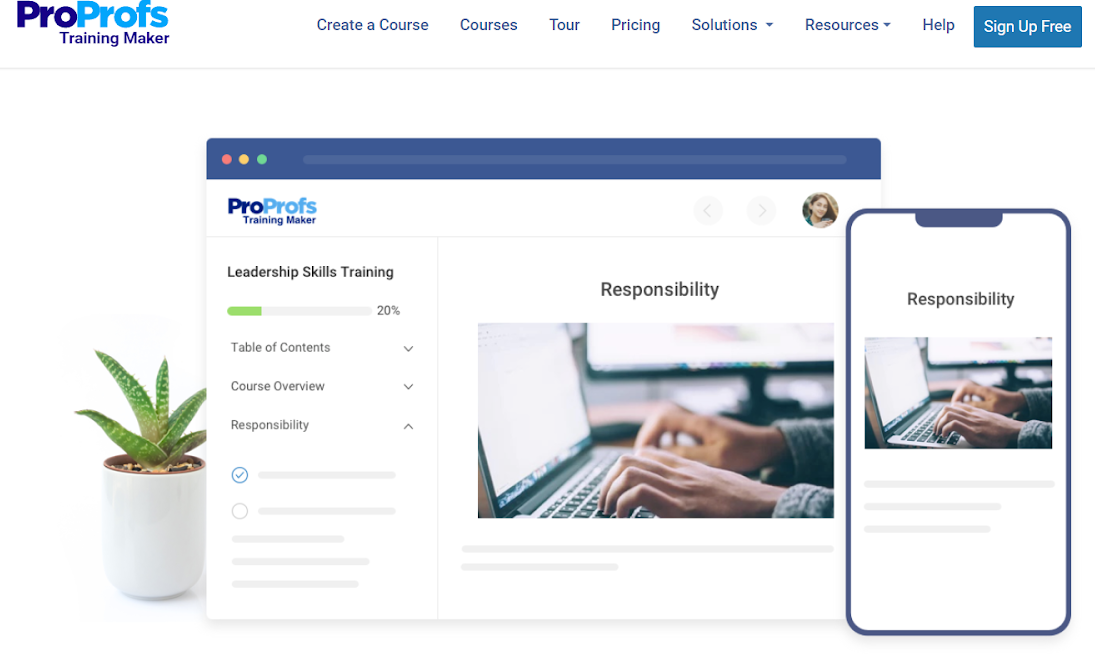 Leadership training has several benefits:
It helps build better teams
Improves leadership styles
Promotes better decision making
Increases retention rates
4. Soft Skills Training
Through this training, your volunteers will be able to learn soft skills such as communication skills, time-management skills, conflict resolution, problem-solving and critical thinking skills, etc.
Here are some things you should keep in mind while designing a soft-skills training program. Make sure you:
Evaluate the skills necessary for your volunteers
Give pre-training assessments to know the skills they already possess
Set goals to measure the effectiveness of the training program
Share benefits of the program with your volunteers to promote engagement
Ask for feedback on your training
---
Read: How to Develop Soft Skills in the Workplace
---
Why Is Volunteer Training Important?
Volunteers are the lifeblood of your nonprofit organization. Since they represent your organization's core values, they must receive proper training.
Besides this, there are plenty of other reasons why you should provide training for nonprofit organizations. Let's have a look.
Motivated and engaged employees show a greater attachment and emotional involvement with your cause.
Creating a nonprofit training program is one of the best ways to keep volunteers engaged and committed to your cause. Training aids in capacity building and skills improvement that positively impacts volunteering.
Volunteers appreciate the time and effort that go into organizing training sessions for them. They feel valued, which in turn promotes engagement.
Ensures Consistency in Practice
Volunteer training ensures consistency in activities, which leads to better outcomes. Volunteers who receive the same training can work in cohesion and respond to the work environment in a similar manner.
Be sure to train volunteers with the same course materials to maintain consistency.
A Learning Management System (LMS) is the best training solution as it provides a centralized learning repository to store and retrieve your content. This creates uniform learning opportunities for a distributed workforce.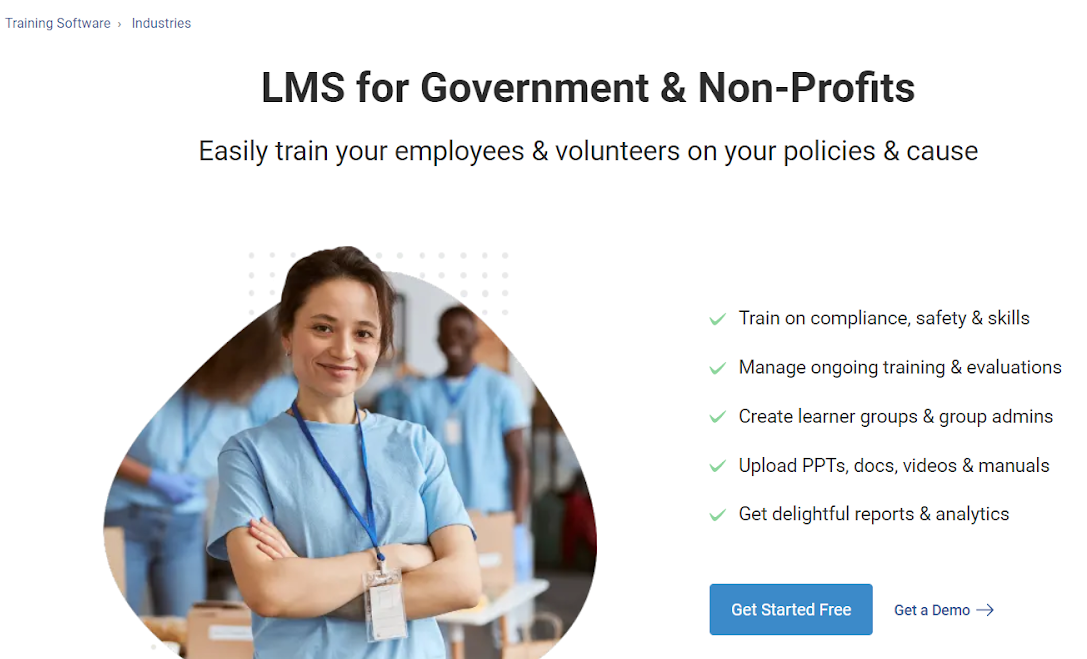 As already mentioned, coordinating volunteer training schedules is a big challenge. But with training software, you can successfully overcome this problem.
Volunteers can easily access nonprofit training courses on personal devices anytime, anywhere, and you can constantly track their progress. What's more, you can add quizzes to evaluate their performance and surveys to get actionable feedback on your training program.
Watch: What Is a Cloud-Based Learning Management System?
Confidence in Performing Duties
Nonprofit volunteer programs are essential to instill confidence, which helps volunteers perform their duties with courage and determination.
Training is invaluable for volunteers, and it plays a crucial role in overall satisfaction with their duties. Volunteer confidence is a guaranteed outcome of a successful training program.
Enables Assessment of Volunteer Performance
Much like businesses evaluate the performance of employees, nonprofit organizations need to evaluate the performance of their volunteers to ensure they understand how well they are carrying out their duties. Assessments play a critical role in ensuring learning objectives are met.
If the volunteer role is new and you have nothing to compare the volunteer's performance to, adding a quiz after training is a great way to test knowledge retention.
With some LMS solutions, you can add quiz questions after every chapter and make it compulsory to answer all of them. If a question isn't answered, they won't be able to move on to the next lesson.
Watch: How to Create an Online Quiz in Under 5 Minutes
Now that you know the basics of volunteer training let's find out how to create an impactful volunteer training program.
How to Develop Effective Training Programs for Volunteers
As with any other training plan you create, there are specific steps you need to follow when starting nonprofit volunteer programs. Here's what you will want to focus on:
Understand Knowledge and Skills Requirements
The first step to identifying training needs is understanding the knowledge and skills required to perform the job.
There are different departments in your organization, and every volunteer or a group of volunteers is expected to understand their duties specific in each department.
Be sure to perform individual assessments to identify each volunteer's strengths and weaknesses. A training program will only be effective when you tailor it to individual learning needs based on skill gaps. A customized learning experience will help you in meeting training objectives.
Define Your Learning Objectives
Before creating a volunteer program, you need to understand the learning objectives.
Why do you want to train your volunteers? What should they learn after completing the training? The trainer should have clear goals; otherwise, the volunteers won't know the expectations.
Ideally, your training program should impart four essential things:
What to do
How to do it
What not to do
How to tackle emergencies
Based on these four aspects, your training courses for volunteers can cover essential topics like communication skills, volunteer guidelines for nonprofit, compliance training, time management, teamwork, leadership management, and more.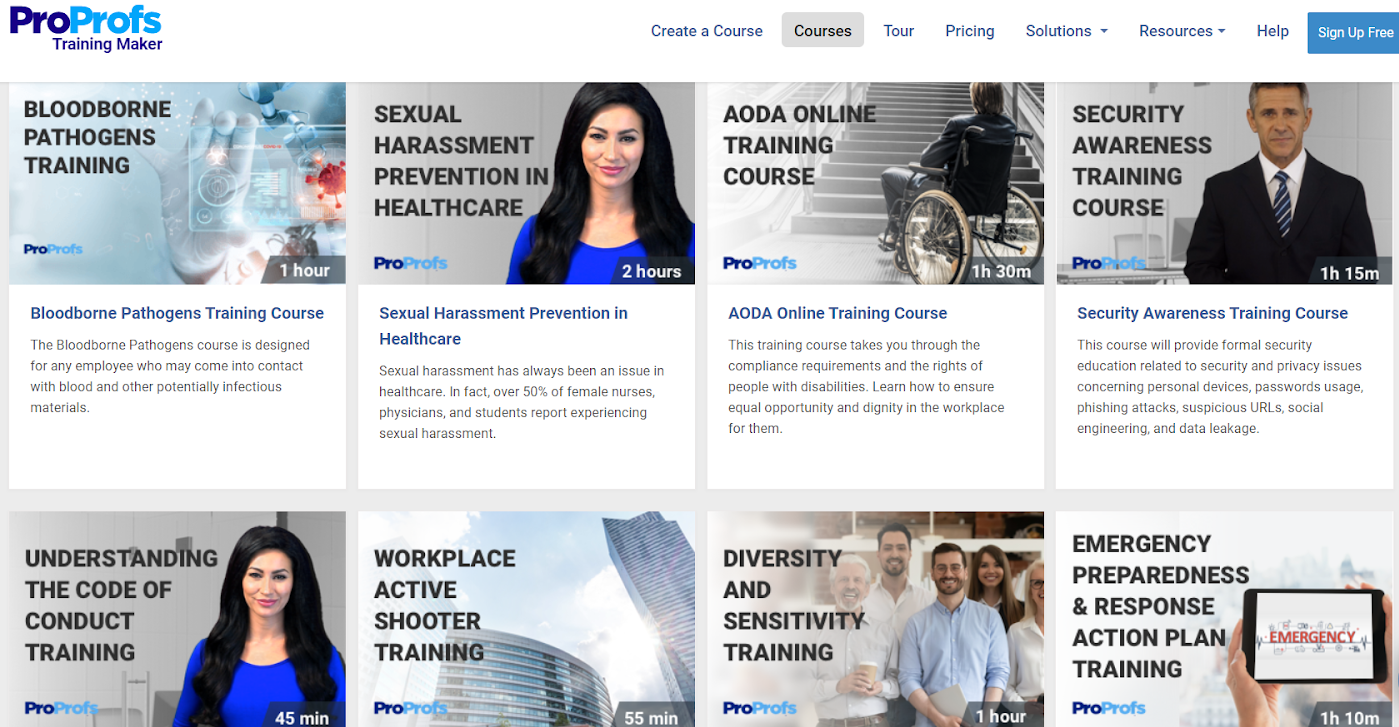 Once you've figured out the courses, it's time to decide how you'll impart the training. There are two ways — offline and online training methods.
Offline techniques like shadowing and buddy systems work well for smaller organizations, but if you have a considerable amount of materials to be covered and a large number of volunteers, using an online training software is the most viable option.
With online training software like LMS Software, you get features such as an e-learning authoring tool, virtual classroom, collaboration tools, white labeling, integrations, quizzes and surveys, reporting, and certifications.
These make it easy for users to take charge of an entire training lifecycle.
Earmark a Training Budget
Establishing a budget is important to help you allocate resources. You'll need to spend on so many things, such as trainer fees, workshops, seminars, custom software, and more.
Sounds expensive, right! We know.
But the good news is that there are various ways by which you can curtail your budget:
Go paperless
Repurpose the materials
Use a comprehensive training solution that replaces multiple tools
Give 24/7 course accessibility
Make your courses mobile-friendly
And more
While creating training courses for volunteers, you need to identify the length of your training.
If your training course is big and may need a week to complete, then you should segregate these into small lessons. Categorizing and sub-categorizing chapters into modules makes it easy for volunteers to learn.
Your lesson plan should state the learning objectives and the time allotted for each activity.
Make your lessons engaging and interesting. Add brainstorming games, use multimedia, and add a quiz at the end of the training so that learners can test their knowledge based on what they've learned.
Onboard & Train your Volunteers
Get ready to greet your volunteers with a warm welcome! Communicate the training objectives to them and let them know when and how to attend the training.
Give insight into role descriptions by outlining what skills or knowledge is needed for each role.
This way, your volunteers will know the purpose behind the training and the role they're signing up for!
---
Read: 10+ Best Practices for Employee Onboarding You Should Know
---
This is the most crucial step in your volunteer training program. Through evaluation, you can understand the progress and performance of your learners.
Group evaluations, pre and post-training marks comparisons, etc., hold good if you're conducting offline training.
But for online training, you can add quizzes at the end of the training program. Some LMSs enable you to record video responses to your quiz questions and prevent question skipping.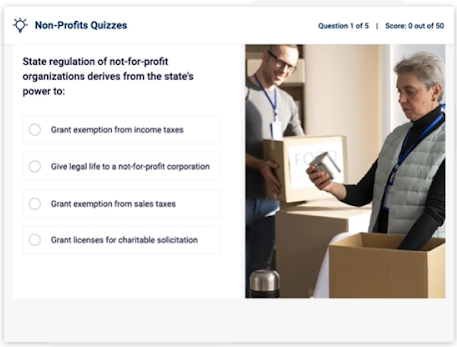 Get Feedback from Trainees
Feedback is one of the most vital steps in your training program.
Trainees should have the chance to share their feedback as well. Gathering regular feedback and suggestions from learners on your training courses and training delivery methods goes a long way in improving the quality of your training programs.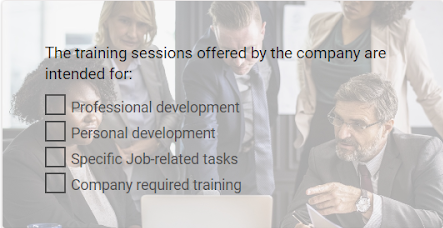 Post-training surveys enable you to gauge what learners think about your training program. By incorporating the feedback, you can significantly improve the learning experience.
Tips for a Successful Volunteer Training Program
If your organization relies heavily on volunteers, you'll probably know that engaged volunteers who are dedicated to your cause will have a major impact on your mission. Effective training empowers volunteers with the knowledge and skills to fulfill their roles and duties.
Below are some tips to help you make your volunteer training program successful.
Your training courses should be interesting, engaging, inspiring, and motivating. That's why you should include the right mix of content types in your courses.
Over the past few years, the learning technology industry has witnessed an outpouring of innovation around gamification features to deliver an engaging learning experience. So, you can integrate brain games into your content to foster healthy competition.
Build a story around facts because it helps learners to connect with information when you give explanations with realistic examples. Enhance your training materials by incorporating multimedia like videos, images, PDFs, and presentations.
---
READ: How to Create Gamified Online Training Courses
---
Your training should be as flexible as possible.
Give your volunteers access to online content 24/7, making learning more impactful and convenient for them.
Also, make your courses mobile-friendly so that they can be assessed on portable devices, and your volunteers can learn on the go uninterrupted according to their chosen schedule and pace.
Use the Right Training Tool
Investing in the right training software is key to a successful outcome. With so many training tools flooding the e-learning space, finding the right tool is challenging.
You have to consider plenty of factors before picking a suitable training solution, such as:
Content creation ability
User-friendly interface
Mobile-friendliness
Flexibility
Assessment quizzes
Feedback surveys
Reports and analytics
WATCH: How to Choose the Right LMS Software
From course creation to automated grading, everything becomes a linear process with a robust training software system by your side.
Make sure you choose quality learning materials to make your training interactive and engaging.
With some LMS solutions, you get access to a course library, which you can modify based on your learning objectives. You can rebrand the courses using messaging, custom colors, and your company logo.
Collaboration Opportunities
Provide collaboration opportunities to your learners to facilitate a learning-focused community.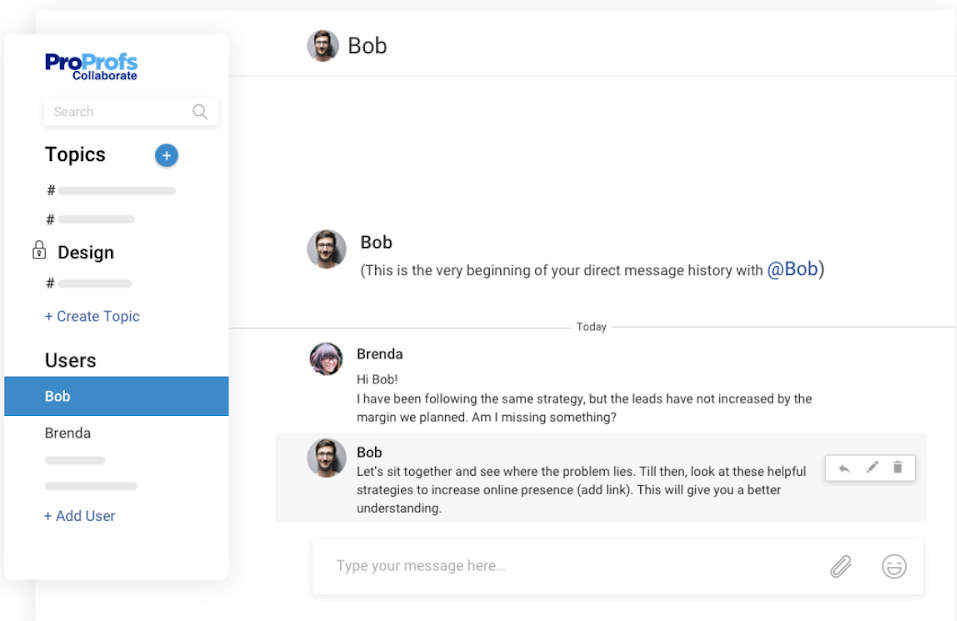 Set up Q & A discussions to improve your team's learning and knowledge exchange. Anything that helps build interpersonal relationships is like a win-win situation for your learners.
Evaluating learner performance to see if they are taking the courses on time is essential to making your nonprofit training program successful.
Firstly, it helps in understanding if your learners are progressing in the right direction, and secondly, you get an idea of the course areas that need improvement.
Quizzes and surveys prove to be beneficial for both trainers and trainees. You get to track learner progress and, at the same time, receive actionable feedback on your training program.
Therefore, having an LMS solution that supports learning via assessments and tests is valuable. With some LMS solutions, you can also view learners' course reports in real-time.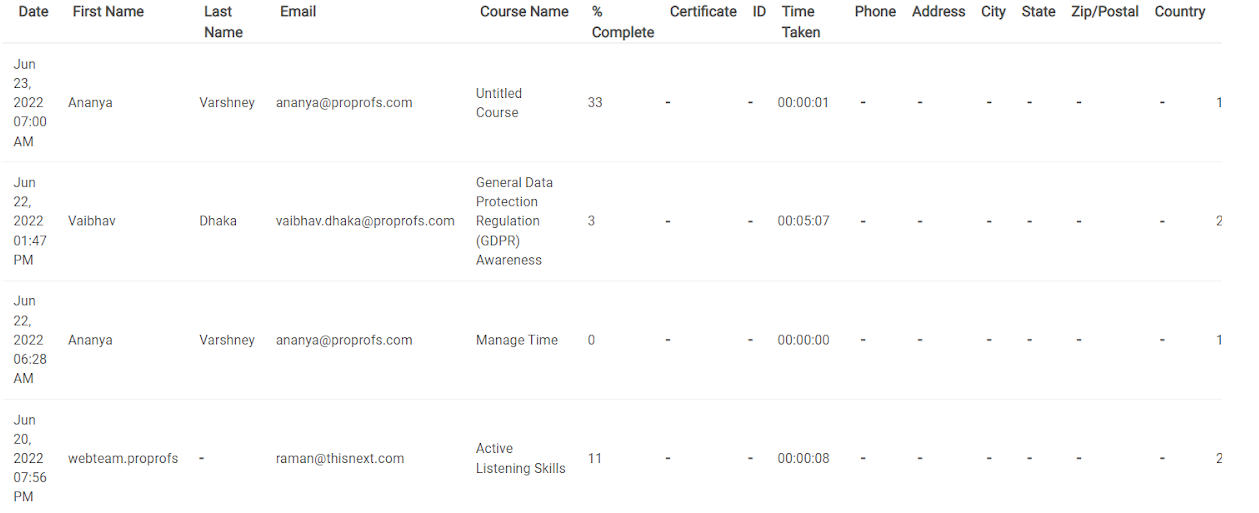 Preparing courses and initiating training programs are wasted efforts if you don't measure their effectiveness. This is true for all business sizes, irrespective of their area of activity.
Are You Ready to Create the Best Volunteer Program?
Your nonprofit volunteer programs should cover everything your volunteers need to learn and perform their roles effectively.
With a well-planned training program, volunteers can stay motivated and confidently perform their duties.
To create a robust training program:
Understand knowledge and skills requirements
Define your learning objectives
Create custom learning paths
Deploy the best tool
Evaluate learners' performance
Get feedback on your courses
Make necessary adjustments to improve your training course
With this training checklist, your volunteer training can never go wrong. Instead, you'll be building a team of knowledgeable and dedicated volunteers who are committed to your causes and bring measurable results.
Do you want a free Training Software?
We have the #1 Online Training Software for employee training & assessment