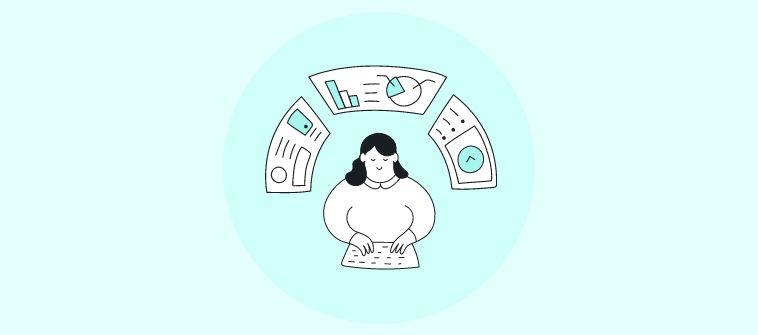 Identifying the 'right' learning management system (LMS) for your business can be quite a hassle. In an industry filled with so many eLearning vendors, it can be tricky to find the best deal. Nearly every solution provider you interact with will claim to have the perfect tool that can support all your eLearning needs. That is certainly not the case! Although, there are some LMS tools that are better than others, each one of them has their own strengths and limitations.

Watch This Video To Know How to Choose the Right LMS Software

We asked 7 eLearning experts to share tips and best practices on how to choose the best LMS software that would help business owners make the best eLearning decisions and simplify the procurement process.

Know your learning strategy: Don't buy an LMS based on what you need it to do now. Plan for what you need it to do next year, and 5 years from now. LMSs are not easily scalable so plan for the growth of your organization and how your learning strategy will need to adapt. For example: If you know you will be moving to drip automation you will need to ensure that the chosen LMS supports that feature. Do not let the salesperson tell you it's on the "roadmap". Many times, the things on the roadmap never happen and if it does it means the feature wasn't included in the pricing structure (prepare for sticker shock). Never get lured into the sparkly and shiny. You must know the goals, strategy and how your potential LMS fits into the plan.
Consult trainers and end-users before you purchase: Find out from trainers and end users what features they would prefer. These are the people who are going to be using it most often and their feedback will be critical. Ask the LMS vendor to offer a free trial so that you can test out the features. Buying an LMS is tricky, hence don't do it in a vacuum.
Be sure you set up a live demonstration of actual tasks you need an LMS to perform: Let the salesperson know that you will be requiring a live demonstration of the product and actions. Then create a variety of scenarios the LMS will be expected to behave and use a rubric to evaluate success. Do not let the salesperson use "it's only a sandbox demonstration" excuse. It's like driving a car, you don't test drive a car in a simulator…you test drive it on the highway, you run the heater, you connect your phone to the Bluetooth – why? Because those are daily tasks you expect it to do, without issue, every day. The same applies to the LMS real-life test as well. You create the real-life situations your LMS administrator and students will need to carry out. The salesperson should be able to show exactly how the task will be carried out and display the results.
Always test the user-interface and user-experience (UI/UX) first: Many companies buy an LMS based on the reports it can generate and do not consider that the UI/UX isn't easy to understand. Or worse, knowledge is poorly stored, hard to access, clunky and it isn't intuitive or user-friendly. Nowadays, people expect software to work like Facebook, video's to work like YouTube and the search to work like Google. Seamless and easy. Unless you love being on support calls all the time, purchase your next LMS with the user-interface in mind first, then think about the administrative functions.
2. Linda

Try Before you Buy: It is difficult to compare lists of features found on websites or on glossy brochures. Many sellers will let you have a free trial of their LMS before you purchase it. Hands-on experience is the best way to determine how user-friendly an interface is and if it will be the best choice for you. Does it work intuitively, or will you need to spend a lot of time reading through manuals or emailing the vendor to perform even basic functions?
3. Steve Haskin

Supports video: Make sure your prospective LMS can handle all media types, including video. Most can't handle video, even though most eLearning projects include videos. Ensure your prospective LMS can handle whatever media you might want to throw at it and handle it just the way you want it.
Tin Can compliance is important: Tin Can (also known as xAPI) is a crucial part of eLearning today. SCORM is old and a thing of the past. In fact, it's getting a little messy around the edges. You need to make sure that the chosen LMS tool supports Tin Can.
4. Joe Ganci

There are many LMSs, some of which are probably much more than you need while others may not contain all the features you need. Take your time and evaluate the LMS market. Start by deciding what features you need. Go through reviews and technical specifications. If your organization allows, choose an LMS that is already hosted online instead of going for the one that needs to be installed on your servers. You may face fewer initial hiccups but believe me, cloud-based LMS is the best option. An online LMS will be updated more frequently with more features.

Although there are quite a few good LMSs out there and the process for choosing the right one is complex. However, two things jump out at me as most important when planning to choose a platform for your organization.
Take feedback from stakeholders: Have a wide stakeholder group on your selection committee: students from a wide range of disciplines, faculty, trainers, IT staff, teachers, admin support, librarians, executives, extracurricular groups, etc. Let them help you craft a comprehensive list of requirements for your new LMS and be sure to pay special attention to the needs that arise from the unique culture of your organization – they are key!
Plan ahead: Think forward to implementation now – don't wait. Be sure to design a communication strategy early, anchor it in solid change management principles and get it examined by the stakeholders. Start now in building a support structure to serve the needs of all stakeholders during the deployment of the new LMS. Service is the key here. If your stakeholders feel personally supported with the new technology, then they will perceive the "product" as being "good". Make sure that you have the buy-in across the institution to deploy a good communication plan and the budget required to provide adequate support – this will "make or break" the success of your project in the short term.
6. Eric Bort

Choose an LMS that offers free trial: One of the biggest mistakes we see clients make when committing to a new LMS is only thinking of it from a features-benefits sales perspective. In other words, clients put too much trust in what the LMS salesperson promises and not nearly enough effort is put into testing the system out.
When talking to clients about choosing an LMS I ask them "Which one do you hate the least?" in all seriousness, as they all have their flaws, are counter-intuitive, and in general, have had their user interfaces designed by engineers over many years. Yes, the functionality to upload a course and assign a user exists, but do you realize it's a 35 click process that only one person will be capable of pulling off? If the software doesn't have a clear end goal in sight and features demands regular fixing by the time a new feature request is made, you end up with a lot of useless runaround type features that get in your way.
Some systems are catching up making sure the end user is getting a better experience, but a lot of the client side/administrator functionality is still left behind in the past. My overall advice – if they don't let you take the LMS for a full trial spin, run away. The companies that will only show you a screen share of their system are most likely too complex to just let you wander around and realize how backward everything is. Sometimes all you need is a simple score tracker, a fun dashboard that gets people excited about their learning content, or a really basic setup that shouldn't cost more than $1,000 to implement. There are many options out and available these days that end up being much more cost-effective and usable than the old dinosaur style Learning Management Systems. So, do your homework first before signing a license!

Don't pay for what you don't need: For example, if you are providing training internally and have no plans to charge for it, you don't need an eCommerce solution.
Don't decide based solely on a vendor demo: Make sure you have the chance to test multiple systems using samples of your own content, so you can make sure your choice is the best one for you.
Sufficient technical support: Make sure you will have adequate technical support and training. There are always challenges that arise during the transition. Make sure training and technical support are included in your contract, so your team gets off to a good start with the new system. And make sure that support doesn't go away once the system is up and running. New players on your team will always need support and training.
Research what others are using: Tap into your personal network and find out what others are using. Conduct an informal survey of friends and contacts in other companies and get some real-world recommendations to help balance the sales information you'll be getting from competing vendors.
The Takeaway
Choosing the right LMS Software is indeed a tough task. It demands due diligence and smart thinking. To guarantee successful implementation and adoption, understanding how LMSs differ from each other is the key to selecting the right platform that meets your organizational needs.
Do you want a free Training Software?
We have the #1 Online Training Software for employee training & assessment