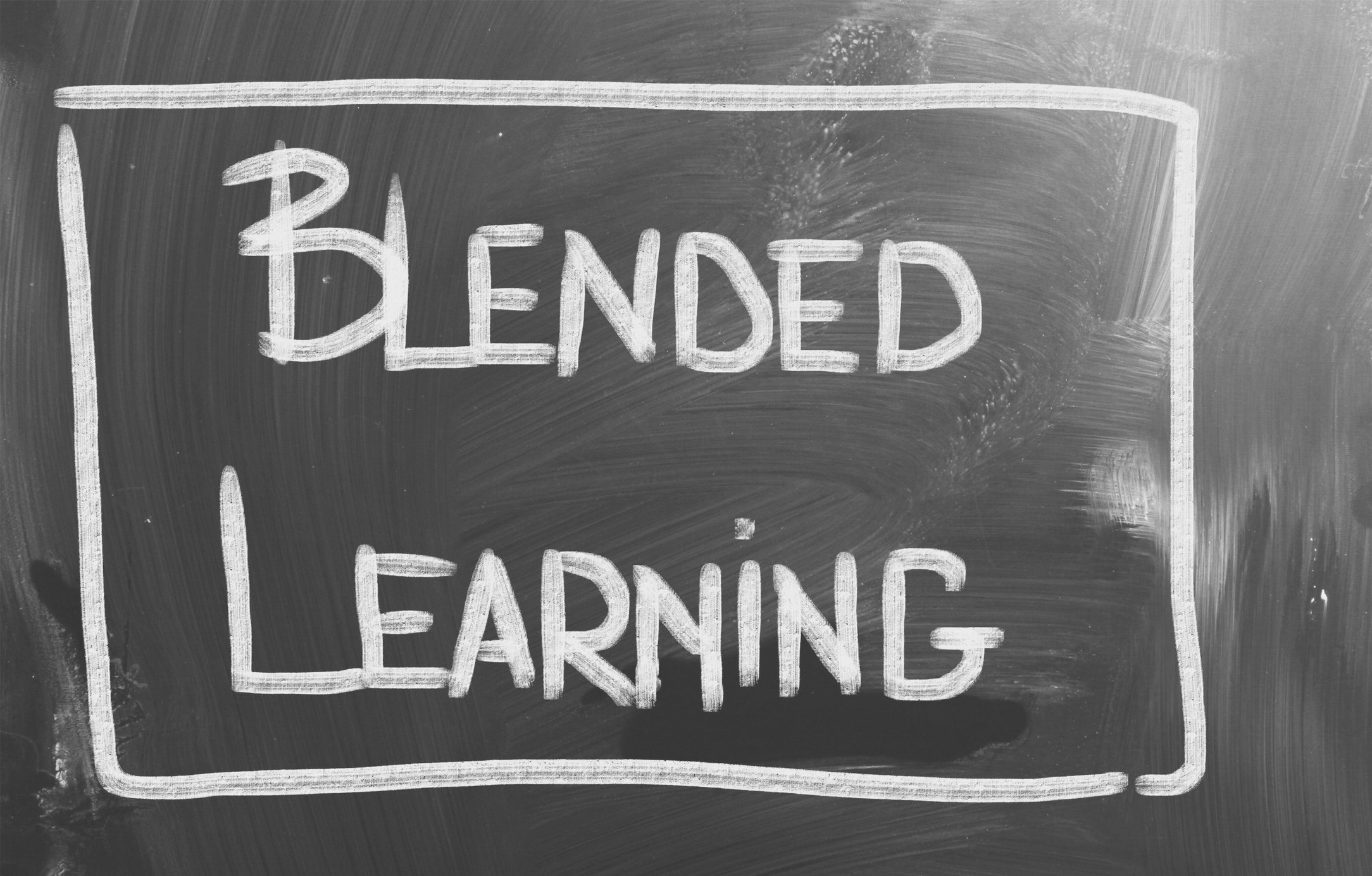 The way we learn is changing fast, and
blended learning
is a classic example. It's on the rise with traditional classrooms going digital.
Let's look at some data to get a better idea.
85%

of educators prefer blended classrooms due to the personalized learning experiences it offers

More than four out of five learners

(82%)

said they wanted at least some of their course activities to take place online

The size of the eLearning market is anticipated to grow at a CAGR of more than 21% between 2021 and 2027
So, investing in blended learning programs can be a game-changer not only for the education sector but also for corporate training programs.
You might, however, be surprised to know that modern technology does not replace traditional methods. Instead, it works hard to find a new approach, which is a perfect blend of old-school norms and modern teaching aids.
Modern learning has become a perfect mashup of traditional and contemporary methods, courtesy of the digital revolution.
That's what blended learning is all about.
It has been a major buzzword in education and training circles over the past few years.
If you're still not a part of this trend, don't worry! This blog post explains in detail everything you need to know about it so that you can start implementing it right away.
Read on to find out.
What Is Blended Learning?
Let's start with the basics by understanding the meaning of blended learning.
In its broadest sense, blended learning is any learning environment in which instructor-led face-to-face learning is combined with technology-enabled online learning.
Blended learning can essentially be any type of learning experience that relies at least partly on technology. This format is also commonly referred to as "hybrid learning" or "integrated learning".
Let's explore some other blended learning definitions to come up with something more focused. To be useful, we need a statement that really gets into the why of blended learning rather than just the what.
Online Learning Consortium, an organization that promotes online education, defines blended learning as any course that "integrates online with traditional face-to-face class activities in a planned, pedagogically valuable manner."
Still, as TeachThought points out, "educators probably disagree on what qualifies as 'pedagogically valuable." The definition moves past just integrating technology to using technology to improve the learning process.
The Clayton Christensen Institute, which is a non-profit think tank working in various areas of disruptive innovations, says:
"Blended learning is not the same as technology-rich instruction. It goes beyond one-to-one computers and high-tech gadgets.
Blended learning involves leveraging the Internet to afford each student a more personalized learning experience, meaning increased student control over the time, place, path, and/or pace of his or her learning."
Although blended learning has only recently become a part of the education vocabulary, the idea of combining in-person and technology-enabled learning has been around for some time.
Nevertheless, the recent explosion of technologies such as learning management systems based opn the software-as-a-service (SaaS) model has made blended learning a practical solution in various contexts.
The co-existence of in-person and technology-enabled learning makes blended learning a rich learning experience.
5 Examples of Blended Learning
Since a blended learning approach can involve any combination of technology and face-to-face education, perhaps the easiest way to understand it is by exploring some examples.
Here are five blended learning examples you can use in the classroom:
1. Flipped Classroom
In a flipped classroom, rather than attending lectures in person and then doing homework outside of class, learners watch the lectures online independently and then use class time for activities, such as group discussions and projects, usually considered homework.
This format is popular because it gives learners the best of both worlds:
video-based lectures that they can go back to and watch at any time to ensure comprehension and retention

valuable interaction with both instructors and peers
2. Digital Assignments
Digital skills are important for modern learners to master. Digital assignments, like video making, creating presentations, and writing blogs, are all fun ways for learners to engage with the course material and technology. They help them acquire the necessary digital skills.
3. Online Assessments
Many instructors are now moving their assessments online, even if the rest of the class is conducted in person. This format has several advantages.
It frees up class time for other activities

It enables instructors to use a wider variety of question types than is possible with paper-and-pencil tests

Online assessment software

makes assessments easier with ready templates, questions, and automated grading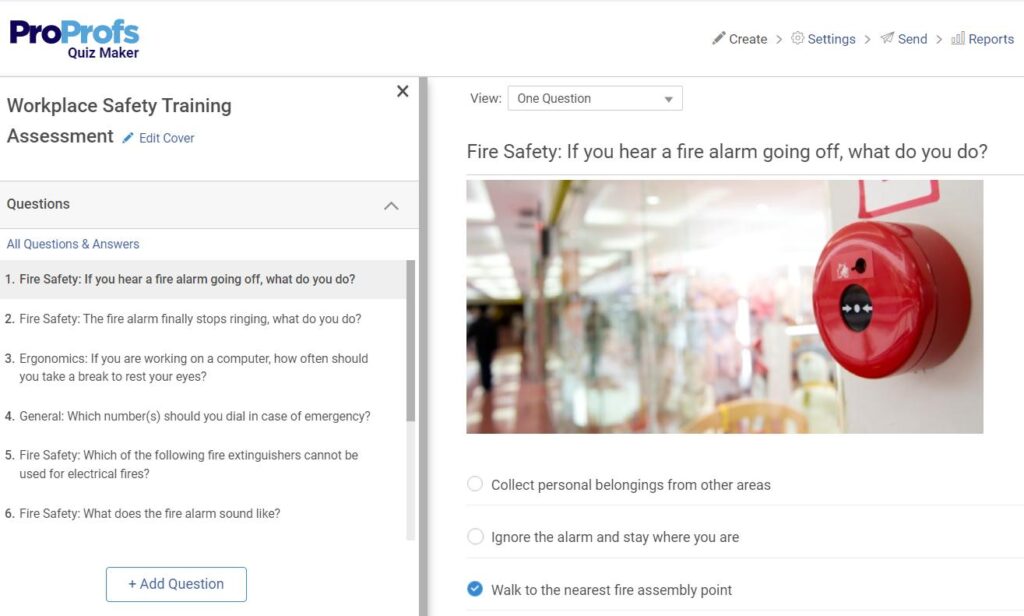 Watch: How to Create an Assessment Online
4. Online Course Discussions
Online course discussions let learners continue with conversations even after the class hour. This makes it easier for all learners to participate, even if they are shy about speaking in front of the whole class.
According to a Bloomfire, a knowledge management and sharing platform:
70% to 90% of all workplace learning happens informally

87% of employees identify social knowledge sharing as essential

Over 50% of companies are using social learning practices today
You can organize such discussions via email, in virtual classrooms, or even over social media. Anywhere where learners gather can become a digital discussion forum.
Watch: How to Enable Collaboration & Discussions in Your Course
5. In-Class Polls and Surveys
Using a classroom response system (aka a "clicker") is a good way to incorporate technology during lectures. Instructors can also use an online survey tool to create opinion polls or comprehension questions, which participants respond to in real time.
This increases learner engagement and provides information that instructors can use to adjust their content or delivery method as necessary.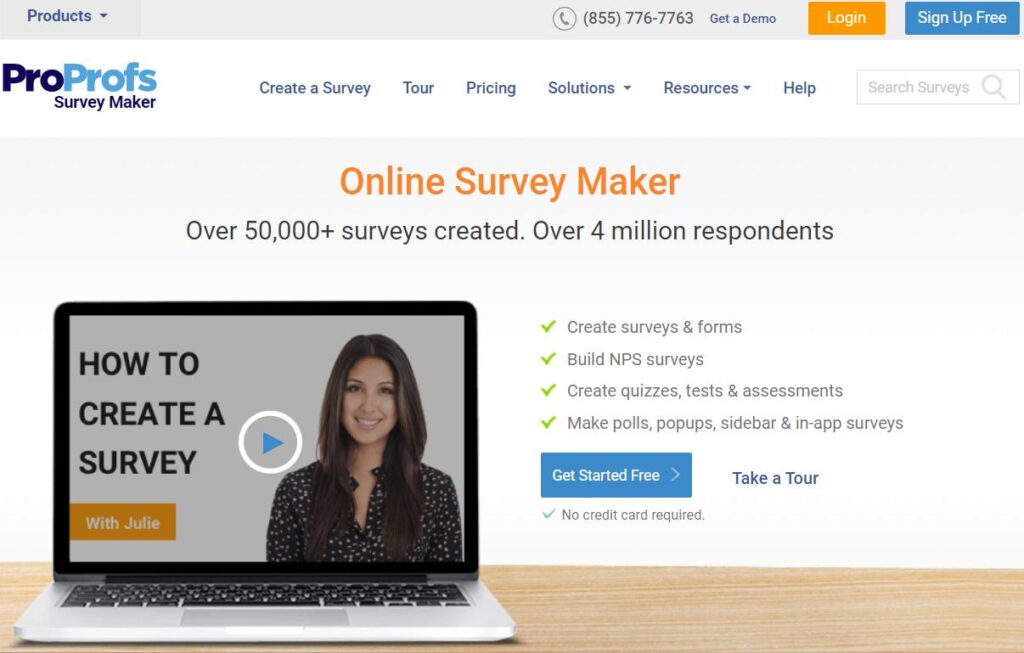 These are just five examples to illustrate what blended learning is. Implementing at least some of them, if not all, can enhance your learning experiences and bring better results.
Top 6 Benefits of Blended Learning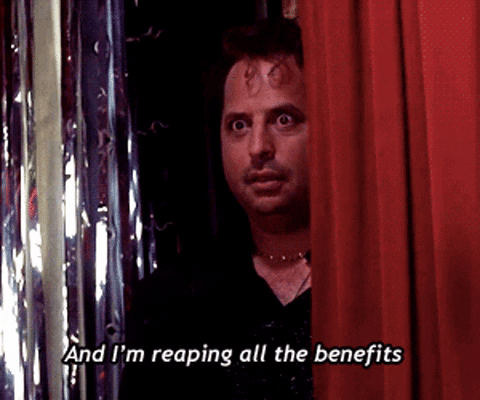 Wayne Feller, Technology and Innovation Coach, Stillwater Area Public Schools, Minnesota, says, "Today's students are easily bored with slow-moving teaching techniques or those they view as antiquated. Both students and parents have higher expectations for teachers to use current technologies, content, and teaching methods, and that includes blended learning."
Blended learning in the classroom brings significant advantages to both learners and instructors.
Blended learning gives learners the convenience and

flexibility to learn anytime and anywhere

. They can also

self-pace

their learning.

Since it's a blend of brick-and-mortar education and virtual learning, it offers opportunities for

comprehensive learning

by combining the best of both worlds.

This approach to learning enables learners to interact with instructors and fellow learners. It, thus, promotes

social learning

.
3 Benefits for Instructors
Blended teaching reduces training costs, efforts, and time on things generally associated with face-to-face learning, such as venue, printed materials, and traveling.

Organizations can use various

blended learning methods

, such as webinars and gamification, to deliver engaging and productive

eLearning

.

When implemented using a

learning management system (LMS)

, blended learning makes learning cost-effective and efficient. It gives assured ROI.
Blended Learning Case Study
Before we move to the next section, let's quickly look at a real-life example of how transferring some training functions online and building a blended learning strategy can bring incredible results.
Who: College Hospital Cerritos
What It Is: A leading mental health services provider in Cerritos, California
Learning Problem It Encountered: Its annual education was still on paper, and it was not as efficient as the hospital wanted it to be. So, it thought of transferring the education online with automatic scoring.
Solution It Deployed: College Hospital started using an online training maker and used it for automatic grading and scoring, which it used to do with pen and paper. For College Hospital, the product and its attendant services were the selling points.
Results It Got: With at least a part of the hospital's education taking place online, it has become easier for employees to access and submit their tests. The 'save and resume' feature proves helpful. The hospital easily achieved 100% compliance in a short time.
Read more about this success story here.
4 Blended Learning Models
There are different interesting models of blended learning. Four of the popular ones are described below:
This is one of the most common blended learning models used by learners worldwide. In flipped classrooms, learners study lecture materials at home before class. The classroom time is devoted to discussions and homework.
In the case of a traditional learning system, homework is usually done at home. The flipped classroom is, thus, a reversal or 180-degree flip of the traditional education model.
The rotation model is characterized by a learning cycle that rotates between online study and face time with instructors. The schedule between the two learning methods is divided, fixed, and usually announced at the instructor's discretion.
Learning is rotated between online learning and pen-and-paper assignments according to a plan.
Self-Directed Blended Learning
In this model, learners take online courses in addition to face-to-face learning. As the learning is self-directed, there's no fixed weightage given to online learning or offline learning.
Learners usually use this model to supplement classroom learning, and they learn at their own pace and convenience.
It's a self-guided and independent method of learning in which online learning forms the mainstay for learners, punctuated by offline learning from time to time.
In other words, learners rely primarily on digital platforms to learn, even as instructors are available offline for face-to-face consultations and support.
How to Create an Impactful Blended Learning Program
If you're wondering how to start with blended learning, this section will address that question. Follow these steps to launch the program for your corporate training.
Define Your Learning Objectives
Do you want to develop leadership skills in your employees? Or are you targeting the strategies to improve their productivity level?
No matter what type of training you plan to administer with blended learning, it's always best to begin with the end in mind.
Whatever the intent is, determine all the learning objectives and goals beforehand. Knowing this will help you take a focused approach to instruction while injecting clarity into learners on what they must learn, how, and why.
Watch: Watch: How to Set SMART Goals | Training Course Introduction
Choose a Blended Learning Model
The next step is to select the blended learning model that would work best for you and your learners. It can be a flipped classroom, rotational, or self-directed learning.
This is based on your predetermined goals, and you may use more than one model.
Remember, different models might require different environments, tools, and strategies.
Make Learning Interactive
"If you want people to have fun, give them a day off. If you want them to learn, engage them with your content." – Karl Kapp, professor of instructional technology, Bloomsburg University
A blended learning model can be made interactive like a fully online learning environment. You can add similar engaging elements, such as interactive videos, microlearning, gamification, quizzes, flashcards, simulations, and group activities.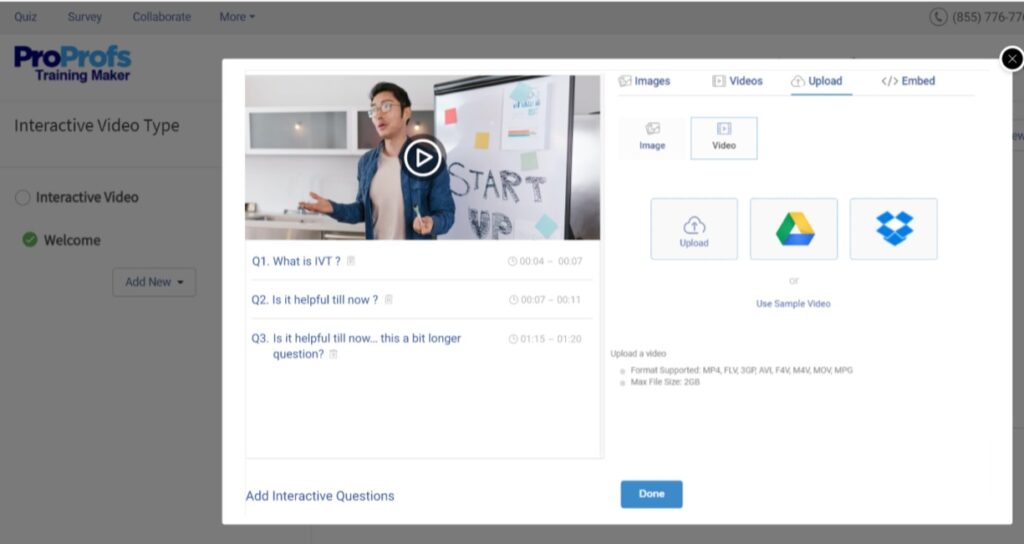 This kind of active learning supplements regular in-class experiences and facilitates the fuller development of learners.
Deploy the Right Content & Tool
The right type of content and a robust tool to deliver them are a must to launch blended learning programs successfully. They reinforce each other.
For example, you can use expert-designed, engaging, and self-paced online courses and an intuitive blended learning LMS.
Need content for your training program?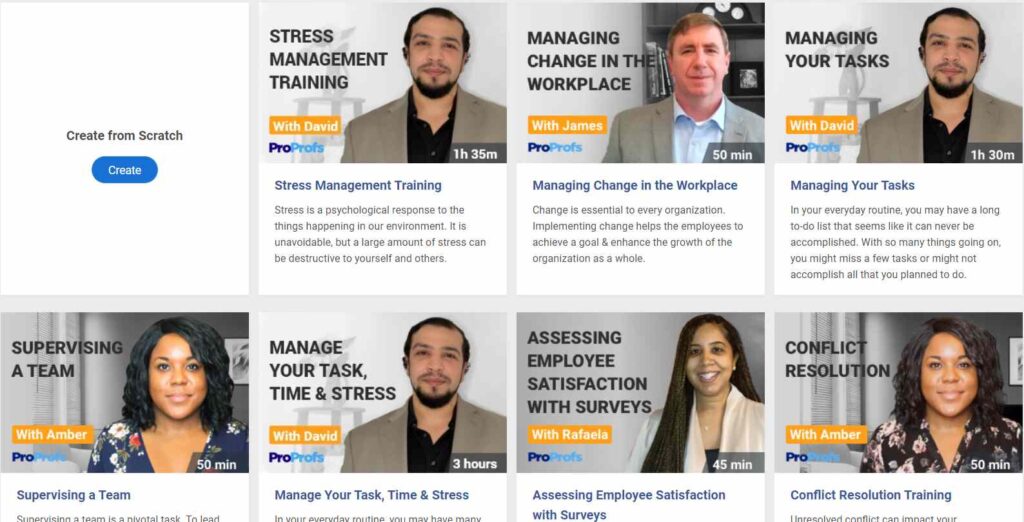 Such courses should contain accurate and updated information, while the LMS should serve as a one-stop learning solution. When you combine these two resources, you get a streamlined and flexible learning system that caters to all learning styles, environments, and needs.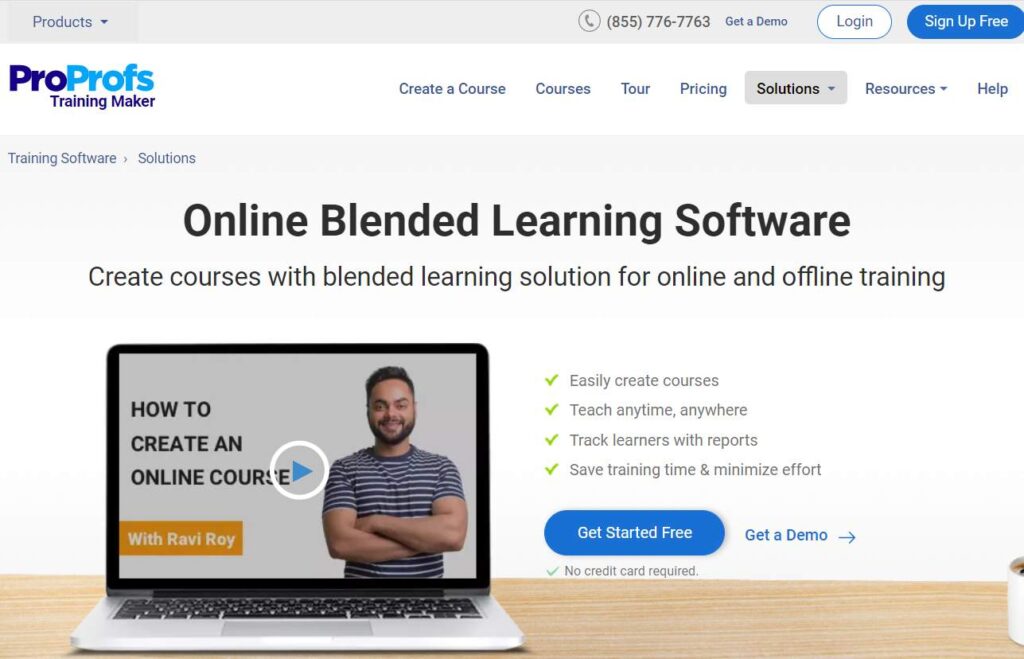 Blended learning software such as a cloud LMS come with many compelling features for maximized engagement and impactful learning. They include mobile learning, scenarios, interactive videos, labeled graphics, flashcards, and audio feedback.
Watch: How to Choose the Best SaaS LMS Software
Once you've sorted your learning objectives, content, tools, and classroom sessions, it's time to set the program in motion. You can set a specific time for both online and classroom activities based on the blended learning model you choose.
Make sure your learners follow this predetermined learning pattern consistently so that you get positive results. Provide ongoing support to ensure that participants fulfill their learning obligations and that there are no obstacles along the way.
Regular assessments are a must in any learning system, including blended learning. Assessments such as online quizzes help identify learners' retention capacity, gaps, challenges, and milestones.
Besides, quizzes make learning engaging and fun and provide a break from continuous learning that learners can utilize to monitor their progress.
An online quiz-making tool with different question types, quiz formats, video responses, anti-cheating settings, and remote proctoring can be an ideal solution for you.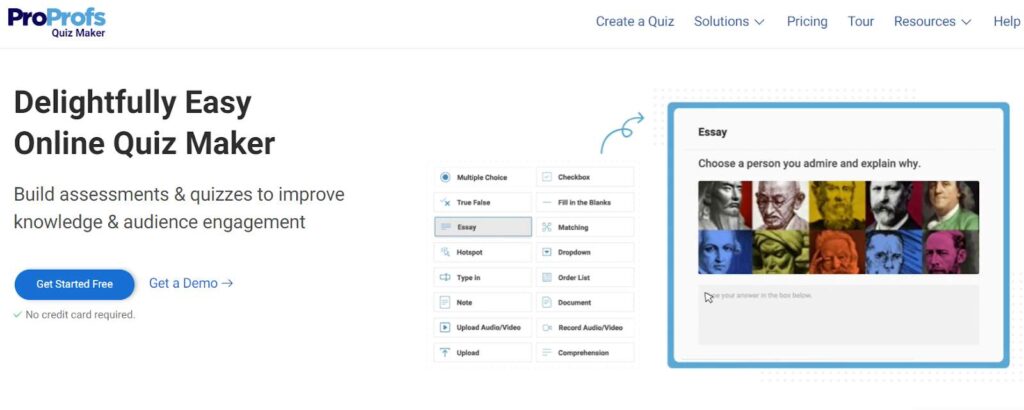 Evaluate Your Training Programs
When you evaluate the effectiveness of your training programs, you get a fair idea of how helpful they are to your learners and how they impact your business. Based on it, you can improve your learning approach. So, this is another vital element in a blended learning plan.
Here, post-training surveys can be insightful in determining your learners' experiences with course content, delivery methods, instructors, and more. Like quizzes, these surveys should be customizable with selected questions, preferred designs, user-friendly formats, and personal branding.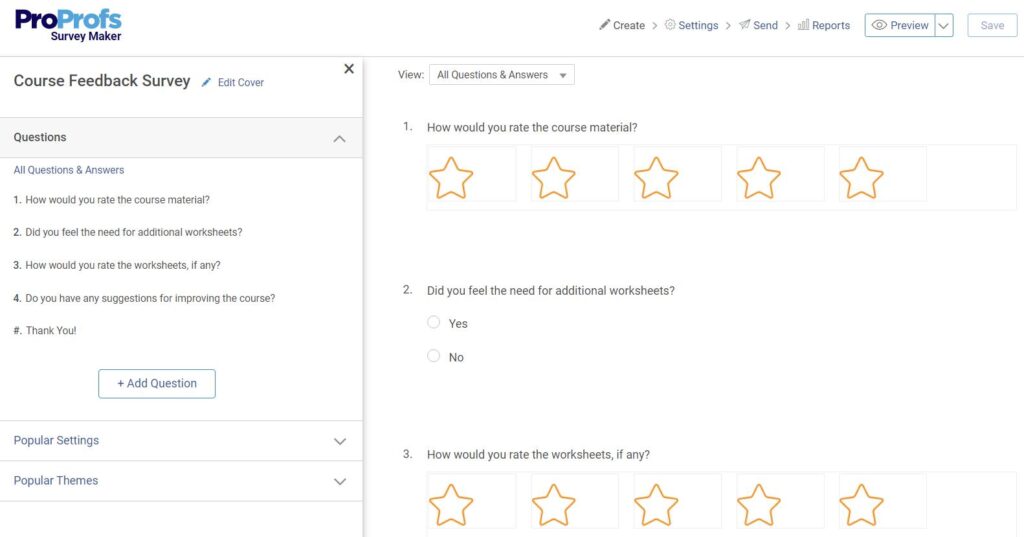 Read: 100 Best Post Training Survey Questions for Employees
Best Practices for Blended Learning
Like every learning model, blended learning demands a few proven techniques or strategies to succeed. Instructors or training administrators should follow them to make the process more effective and sustainable.
Here are the top ones.
👉 Let the Top Management Know the Benefits
Your management team should be convinced about the merits of your blended learning program. Only then will you receive the necessary moral, financial, and manpower support from start to end.
Management should know what their employees need to learn and why. Their active participation is essential to assess learning needs, measure learning outcomes, and align them with company goals.
👉 Take Learners' Preferences Into Account
Today, learning has become increasingly learner-centric and so understanding how they want to learn is key. Different learners learn differently, hence the importance of incorporating different learning models that address these needs.
A mix of video lessons, group discussions, role-plays, reading through docs, and listening to podcast series can add variety to learning and make it more engaging for everyone.
👉 Emphasize Learning Outcomes, Not Just Technology
It's true that the type of blended learning tools you use determines how your learners learn. But never focus so much on technology that it becomes an end, not a means. Learners should not waste much time on the technicalities of a software solution.
Shift your attention to the learning outcomes or outcome-based learning. Learners should have demonstrable and measurable skills at the end of a course or training session. Based on the outcomes, you can determine whether your blended learning program is successful.
👉 Leverage Learning Management Tools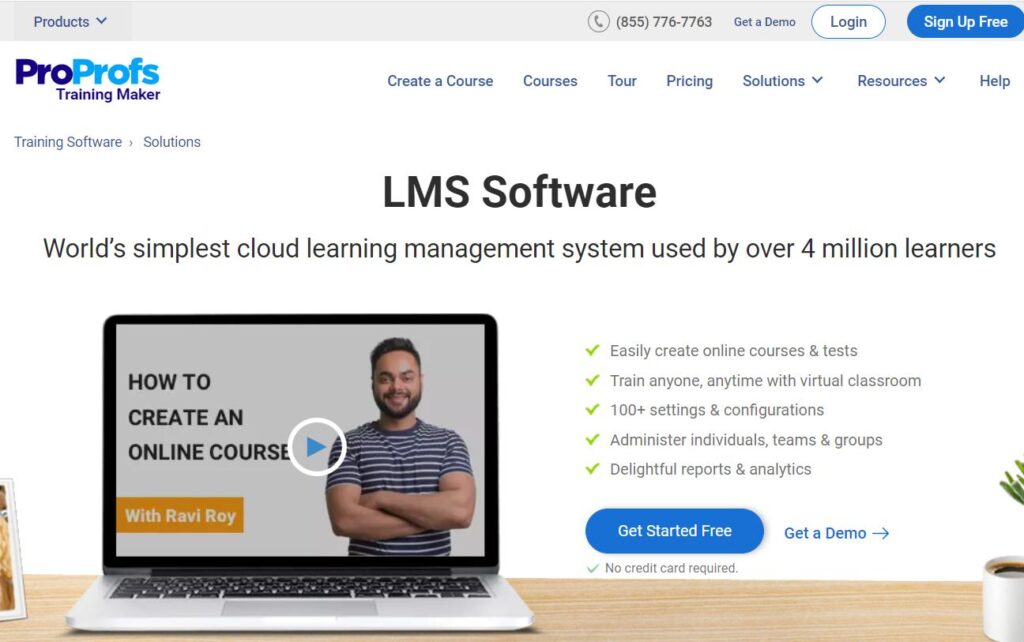 As already discussed above, choosing the best tool for blended learning is half the work done. A SaaS LMS can be the right tool here.
These blended learning platforms enable users to seamlessly create, design, share, and track online courses and tests. They usually support different file types to cater to the different preferences of learners and make learning engaging.
Also, automation in enrolment, notifications, reminders, grading, and certification saves you time and labor. Similarly, custom reports enable you to make informed decisions.
Some of the market-leading LMS software tools come equipped with a library of pre-built courses. This makes it easy to deploy training in no time. Similarly, an LMS with virtual classrooms helps you centrally manage all activities from one place.
Other useful features you get from a robust LMS include:
advanced security features such as two-factor authentication

a learner dashboard for streaming announcements and updates

displaying completion certificates on social media sites

email notifications to group admins to alert about course activities

scenario-based learning which makes it easy to explain complex concepts and teach decision-making
Start Implementing Your Blended Learning Program!
When you mix instructor-led face-to-face learning with self-paced, self-guided eLearning, the result can be amazing.
With various models to choose from, blended learning can give a richer experience to learners than it would have been if they had opted for strictly physical classroom or online learning only.
The advantages it brings to both learners and instructors are too substantial to ignore. It promises a flexible and more rounded development of learners.
Make a cloud-based learning management system your staple training solution to create and share training courses online in a blended learning classroom. Enable anytime, anywhere learning, save admin time through automation, and unlock the rest of the benefits it offers. It's easier than you think.
Do you want a free Training Software?
We have the #1 Online Training Software for employee training & assessment